Report
Blues finally win at home thanks to Richarlison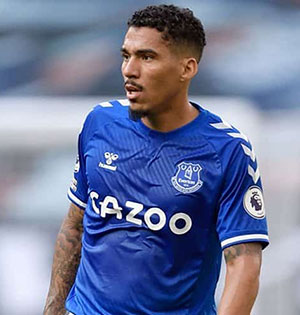 This was the game that finally marked Allan's comeback from a 3-month lay-off with a hamstring injury

Everton return to Premier League action tonight when they take on Southampton at Goodison Park, with Calvert-Lewin back in the starting line-up.

But they have lost three successive home games while the Saints are winless in eight Premier League games since they beat Liverpool in early January, and have fallen from top spot in October — when they beat Everton at St Mary's — to 14th place.

With Dominic Calvert-Lewin and Allan both selected to start but the mercurial James Rodriguez and the improving Tom Davies and the consistent Seamus Coleman are all strangely not involved in the squad... but the dynamic duo of Sigurdsson and Gomes start in midfield. And there's an unprecedented slew of youngsters among the subs: Nathan Broadhead, Ryan Astley, Kyle John and Tyler Onyango all on the bench for Everton tonight.

No Theo Walcott for Southampton, where he is on loan from Everton and therefore ineligible. The visitors had much of the early play, with Everton winning the ball back but then soon losing it, and not looking particularly confident under the press, although Doucouré almost played in Calvert-Lewin. There followed the first corner of the game, to Southampton, cleared well by Calvert-Lewin.

A very neat piece of play saw Richarlison finish superbly after Sigurdsson had played him in following a bizarre double shoulder play by Calvert-Lewin; the Blues ahead in fine style.

Salisu was struggling with Calvert-Lewin's physicality, giving up a promising set-piece that Digne delivered well, Richarlison headed well and Forster saved well at the near post, all to no avail: three Everton players offside at the free-kick.

Keane gave up a corner that eventually saw Ward-Prowse fire over. Digne put in a couple of crosses that were somewhat wayward. Hogate did well to force Redmond into a foul, Digne and Sigurdsson laying a neat dummy, played in for Holgate and Keane finished it off with a point-blank header but Holgate had moved too soon: offside.

Ings then forced a foul off Holgate at the other end, Ward -Prowse curling in a very dangerous ball that Calvert-Lewin got his head on first to head behind. But Saints should have scored off the corner when Djenepo easily went past Doucouré but Pickford was positioned well to prevent the goal.

The visitors had a decent spell with some crisp passing that almost threatened the Everton goal and kept the Blues at bay until Vestergaard took down Sigurdsson for another threatening set-piece. Could the Blues stay onside? They timed it fractionally better but Richarlison needed to hurl himself at the ball if he was going to score.

Half-time finally came with the tempo of the game having slowed somewhat. But in part that reflects Everton's defensive discipline.

On the restart, the Blues soon had another set-piece chance, thanks to Calvert-Lewin getting sandwiched. But the wall deflected Sigurdsson's strike behind, with Holgate impeding Forster on the corner.

Southampton got their own free-kick but it was some ways out, Everton still defending deep and strong. Salisu still coming off the worst against a dominant Calvert-Lewin and not enjoying the treatment.

Some more pacey Everton play through the middle finally won a corner that Sigurdsson put into the danger area full of red shirts. Djenepo and Richarlison collided, Richarlison squealing and winning the free-kick, which was nicely headed on by Keane to Calvert-Lewin at the far post but just too high for him. The ball falls to Godfrey but his shot is crowded out.

Another sniper, in the shape of Bednarek, shot Richarlison in the leg this time but nothing came of it. At the other end, Salisu headed wide from a decent a Ward-Prowse before he was subbed. Everton tried to break at pace but were whistled offside again.

Holgate won a very soft free-kick wide right; Digne and Sigurdsson tried a different routine but it was defended away for a corner, not that well delivered by Digne.

Digne caught Djenepo late, Keane cleared Ward-Prowse's free-kick but the ball came back over the defence to Ings who was thankfully offside.

Some nonsense play at the back saw Keane give away a daft corner that Pickford did well to punch away. Calvert-Lewin drew another foul from Armstrong that was deemed a yellow card offence, the first of the game, and another Everton set-piece but not threatening.

Gomes returned the favour with a soft pull-back. Digne was forced to concede a corner as the Saints pressed more effectively but it only produced more confident defensive work from the Blues, who may have been sitting back a little too much? The Saints finally worked a brilliant chance for Djenepo that somehow flew wide.

Carlo Ancelotti moved to make his first sub with less than 5 minutes left, Iwobi on for Gomes after the Spaniard had just delivered the best ball of the game but the ball would not run for the Blues.

Each Saints attack looked that little bit more dangerous as they won a corner and a crazy spell saw Everton fend off three quick chances, the last a fantastic block by Pickford off Vestergaard. Richarlison was swapped out for King and 3 more minutes of added time that got stretched to 6 when Calvert-Lewin landed on Djenepo's ankle rather painfully.

Saints conjured up another even more dangerous attack that wins a corner which Pickford punched away strongly; the Blues 'hang on' ... or was it another defensive mastereclass?

Kick-off: 8pm, Monday, 1 March 2021 on Sky Sports

Everton: Pickford, Godfrey, Keane, Holgate, Digne, Doucouré, Allan, Gomes (87' Iwobi), Sigurdsson, Calvert-Lewin, Richarlison (90+1' King).
Subs not Used: Virginia, Astley, Nkounkou, John, Bernard, Onyango, Broadhead.

Southampton: Forster, Salisu (64' Tella [Y:80']), Bednarek, Vestergaard, Bertrand, Djenepo, Armstrong [Y:77'], Ward-Prowse, Redmond (88' Watts), Adams (77' N'Lundulu), Ings.
Subs not Used: McCarthy, Stephens, Ramsay, Ferry, Jankewitz, Chauke.

Referee: Martin Atkinson
VAR: Jon Moss
---
Reader Comments (294)
Note: the following content is not moderated or vetted by the site owners at the time of submission. Comments are the responsibility of the poster. Disclaimer
Si Cooper
1
Posted 01/03/2021 at 19:08:12
Tom Davies doesn't even appear to be on the bench so he must be injured or getting a complete break. Don't think he could go from starter to no place whatsoever unless there was a good reason for it.
Alex Gray
2
Posted 01/03/2021 at 19:12:42
Have faith but it does feel whenever we get players back we get more disappearing! No James, Davies or Coleman tonight!
Coyb!
Rick Tarleton
3
Posted 01/03/2021 at 19:15:42
Never like to see Sigurdsson and Gomes together in a starting line up. It leaves too much of the running to Doucoure and Allan.
And it's a back four again.
Bill Gienapp
4
Posted 01/03/2021 at 19:16:14
Huh. No James, Davies or Coleman. If they're all nursing knocks, there's not much you can do... though I'd probably have preferred Iwobi's pace or some extra firepower via King than starting both Siggy and Gomes. We'll see what happens!
Kevin Molloy
5
Posted 01/03/2021 at 19:17:49
have to say I don't like that side. No width There will be zero penetration down the right, we'd better hope Richi will be happy to go back to life on the wing
John Dingle
6
Posted 01/03/2021 at 19:18:58
Presumably Tom James and Seamus will
start against WBA. Heard that fat twat Sam whinging about playing on Thursday prior to bottom of table clash with Barcodes. Not a peep out of Don Carlo, playing Monday and Thursday-class
Kieran Kinsella
7
Posted 01/03/2021 at 19:19:56
With Iwobi, King and Bernard on the bench we have our three best attacking options aside from James (injured?). The team is loaded with defenders and defensive mids so realistically any change would be positive, ergo we don't need more defenders and defensive mids on the bench. Even if we get an injury, we can shuffle around the defensive lot already out there.
Dave Abrahams
8
Posted 01/03/2021 at 19:20:32
Likes to take chances Carlo, hope he doesn't come unstuck with that bench, only four players, King,Iwobi Bernard and Knouknou with first team experience, although Broadhead will not let them down in my opinion, Knouknou is covering all the defensive positions by the looks of it, unless of course we have a three goal lead with the team that starts, then we can all relax, including me!!
Chris Williams
9
Posted 01/03/2021 at 19:24:28
3 games in 8 days basically. I hope that bench turns out ok. Plenty of width there at least.
Hard guy to second guess, Carlo!
Brian Wilkinson
10
Posted 01/03/2021 at 19:25:07
Must be injured Davies, no other reason to not have him on the bench, knowing it is Allans first game back, after a lengthy layoff, and a game coming up on Thursday as well.
Justin Doone
11
Posted 01/03/2021 at 19:27:40
It seems like we have been in this position every other week for the last few Months. Final match of the weekend to keep pace and close the gaps on teams above us for European places and we fail to take advantage.
Looking at the bench and wow, somethings not right. Is this our mini pandemic?
Southampton schooled us in the reverse fixture. We couldn't get near them.
Southampton have been terrible of late, we have had a great week and..
Finger's crossed!
Neil Lawson
12
Posted 01/03/2021 at 19:33:10
Who knows ? Doubt that anyone forecast that line up.
Just have to hope but I suspect it maybe a tough watch.
Paul McCoy
13
Posted 01/03/2021 at 19:34:35
Not sure about this line-up, but I've been wrong before!
Paul Birmingham
14
Posted 01/03/2021 at 19:36:21
Interesting line up, and assuming this rotation may be due injury or saving players for WBA, and Chelsea.
I hope Everton take the game to Soton, and shoot on site, but this is a must win game, to consolidate on last week.
Looking forward to the match and an Everton win, take the belief and spirit of last week.
Massive game in a testing week, which could be decisive, come the final reckoning in May.
Jay Wood
[BRZ]
15
Posted 01/03/2021 at 19:43:02
Nobody second guesses Carlo.
Eyebrow raising selection, but the Italian will have his reasons for doing so with WBA on Thursday and Chelsea next Monday.
Coleman, Davies and James not even on the bench is not evidence of them being 'dropped', but either injured or strategically rested.
I note also Olsen also doesn't make the bench, but Virginia does.
Based on recent performances and results, we'll know within 5 minutes of KO which Everton we will get and how the game will go. Lethargic or dynamic. Insipid or incisive.
We HAVE to grasp the opportunity that this game and WBA on Thursday offers us.
No excuses.
Rob Sachro
16
Posted 01/03/2021 at 19:43:02
Don't like the look of the subs bench. Six under-23 players? If things go pear shaped, forget about Royal Blue, we'll be royally screwed! Surely he could have picked some senior players, unless injured of course.
John Graham
17
Posted 01/03/2021 at 19:43:43
Must admit, not the selection I expected and definitely not the bench I expected. Davies has been playing well lately so expect he's either being rested or injured. Not the type of game for James as Southampton press very high up and don't think Coleman can cope with two games these days.
Good to see the youth on the bench as there are a quite a few games in a short time coming up. Hopefully they can perform well if they are needed.
COYB
Ciarán McGlone
18
Posted 01/03/2021 at 19:44:15
Cramming the midfield again with only Richalison with width.. it didnt work the last time.
Slightly worried about Holgate too.
Danny O'Neill
19
Posted 01/03/2021 at 19:44:34
I just hate it when I hear those stats. Southampton have 1 point in 8 games, haven't won at Goodison since 1997.
Newcastle hadn't won in 11 and Fulham not at Goodison for god knows how long!!
Still quietly confident but I cringe when I hear that type of stuff!
David Pearl
20
Posted 01/03/2021 at 19:49:00
Shame we are missing Coleman, imo our biggest loss as l really wanted to see how that same formation could play as the home team
4222 tonight? Lob sided if not.
Coyb
Fran Mitchell
21
Posted 01/03/2021 at 19:50:06
Well, it seems Davies, James, and Coleman must have some knocks.
Siggy for James is a pretty decent exchange really, when Siggy is at no10 he can be a dangerous player. Allan for Davies is good, great to have him back. Good game for Gomes to assert himself, hopefully. One of Godfrey or Holgate at right back is fine.
The bench raises eyebrows - nkounkou, virginia, broadhead, onyango, john, astly - 6 u23 players.
Broadhead is the one that sparks my interest. he is clearly 'too good' for u23 football, and should be a regular in League 1 or Championship. Could this be a Leon Osmanish type arrival? He's 22, maybe he's ready.
Tony Everan
22
Posted 01/03/2021 at 20:00:12
As usual, it's expect the unexpected with regards to team selections.
I also get worried with Sigurdsson and Gomes in the same midfield, especially when there is so much combat and running to be done to win possession.
It's still a team that should be beating Southampton.
I think there is some rotation about this selection, as we play West Brom on Thursday. We'll see Seamus, Tom and James then.
Kevin Dyer
23
Posted 01/03/2021 at 20:11:27
Get in, cracking ball from Sigurdsson and clinical finish from Richarlison!
Ernie Baywood
24
Posted 01/03/2021 at 20:50:44
Strange half. We don't look interested in possession, but the hard work is evident. Southampton playing really good football that I almost find myself enjoying watching. But for all that they've had one shot (off target).
DCL completely dominant against that defender he's on. Djenepo leaving acres of space for Digne. Surely there are goals in this.
Derek Knox
25
Posted 01/03/2021 at 20:53:26
Why is it after we score we always seem to take foot off the gas? No killer instinct, we could improve our GD dramatically here, get Gormless Gomes off, he's done nothing and hardly had a touch!
Ciarán McGlone
26
Posted 01/03/2021 at 20:57:15
I'm really not sure what's going on here.. ahead but second best.
If we have another gear we need to use it.
Jay Wood
[BRZ]
27
Posted 01/03/2021 at 20:58:49
Interesting game. We are working their keeper more than they are working Pickford, even with all their tidy approach work.
Good work by Dom twice to win the ball for our goal. The Saints defender was clattered by his own lad, not Dom. Great ball by Siggy. Tidy step around the keeper and finish by Richy.
Extremely well worked free kick on the disallowed goal. That's been worked on. Clever, clever decoy run by Digne, then running back to surprisingly whip the ball in.
Pity Holgate was offside. That sort of play merits a goal.
Saints doing enough to keep us 'worried' as Carlo asked his players to be before the game. Definitely need a second to give us some breathing space.
Again, no one playing badly. Allan a wee bit ring rusty. Some good interceptions and passing mixed with poor passing and getting his pocket too easily pinched. Doucoure's engine still purring, but he does cough up the ball easily at times.
Strange thing to say, but Richy needs to be stronger on the ball. He is also having the ball nicked off him too easily in some situations. Gomes and Siggy doing well. Dom so strong in his hold up play.
Keep on it, Blues. We need this tonight.
Neil Lawson
28
Posted 01/03/2021 at 21:57:58
3 points. Yes.
Rubbish. Yes.
Chris Williams
29
Posted 01/03/2021 at 21:58:32
Well that was tense. Seemed to be about game management from the first half onwards.
I suppose you can say job done and a win at home against a team in the bottom half. But that was a hard watch.
Dean Cooper
30
Posted 01/03/2021 at 21:59:01
Carlo set up the team to deal with what I thought was going to be a very difficult game for us. A few nervy moments towards the end aside, we were in control the whole game.
Sigurdsson kept Ward-Prowse quiet and had got another assist to his name.
Richarlison was everywhere and took his goal very well.
Pickford was very good again today. Not a lot to do, but he denied Vestergaard at the end and I thought his distribution was excellent tonight.
MotM for me was Gomes. Very tidy, beautiful range of passing and with both feet. I just wish he added a few more goals to his game!

Ciarán McGlone
31
Posted 01/03/2021 at 21:59:02
Strolled through that game and that was a gift-wrapped win.
No-one had a really bad game but it was an odd performance.
Danny O'Neill
32
Posted 01/03/2021 at 22:00:36
And breathe.
Poor game. Southampton are a better team than their form suggests. We never really got out of second gear yet, until the very end, Jordan wasn't called upon.
Points in the bag at the business end of the season. Job done, as they say.
Robert Tressell
33
Posted 01/03/2021 at 22:01:00
It's another win. Brilliant. Would like to see more potency in attack to settle my nerves but I can't complain about another 3 points.
Terry White
34
Posted 01/03/2021 at 22:01:35
A very sloppy performance right to the end. So many balls given away. Just as well Pickford was up to it again.
Roger Helm
35
Posted 01/03/2021 at 22:01:37
Well, three points are welcome however they come. But our midfield was well off the pace, Doucoure giving possession away most of the times he got the ball, and the other three so slow Southampton just passing between them.
Calvert-Lewin and Richarlison played well, as did our defence. Hope to see more quality against West Bromto take us into the top four, or will we get another attack of altitude sickness?
Stephen Brown
36
Posted 01/03/2021 at 22:01:41
Is there going to be a game this season where I'm not pacing the living room in the last 10 minutes with my head in my hands?!
Dave Lynch
37
Posted 01/03/2021 at 22:01:53
They are still a dangerous outfit despite their league position.
Good win that. I agree with Gomes being MotM.
Ray Robinson
38
Posted 01/03/2021 at 22:03:35
What Neil said at #28. Sleepwalked that game with one eye on Thursday already. If we'd upped the pace at any moment, we'd have won by 3 or 4. Got away with it - just.
Alex Gray
39
Posted 01/03/2021 at 22:04:43
Odd game. Didnt feel we played well but vital 3 points!
Will Mabon
40
Posted 01/03/2021 at 22:05:48
Yeah probably Gomes as MotM - not a hard earn though. Just enough as a team tonight to overcome mostly ordinary individual performances. Nice change to win at home, strange to say that.
Jay Wood
[BRZ]
41
Posted 01/03/2021 at 22:06:47
1-0 to the Everton.
I'll take that in every game to the end of the season, ta very much.
Saints only threatened Pickford's goal in the last 5 minutes of the game. They were very neat and tidy, but totally lacking penetration or cutting edge.
By contrast we had far more threat on their goal, but small margins, small errors and slips at key moments didn't make more of those openings.
GREAT smothering save by Pickford at the death. I would have been mightily pissed off with Doucoure if they had scored from the corner his stupid short inside pass gifted them possession.
Big heart, big engine the lad has, but his pass selection and execution does leave a lot to be desired at times.
Now to bag the Baggies.
Kieran Kinsella
42
Posted 01/03/2021 at 22:07:34
I enjoyed that game but it seems I am in a minority. Nice long range passing from Gomes, nice set plays, some end to end stuff, our defence looked comfortable.
Dale Self
43
Posted 01/03/2021 at 22:07:37
Maximum points minimum expenditure. Next.
Dermot O'Brien
44
Posted 01/03/2021 at 22:07:47
It wasn't pretty. It was set up to be a typical Everton match following last week's win and Southampton's form. So I'm grateful for the win. Need to tear West Brom a new one though. This sitting back shite will kill us there.
Joe McMahon
45
Posted 01/03/2021 at 22:08:30
WBA and Sam will be a test on Thursday.
Joe McMahon
46
Posted 01/03/2021 at 22:08:30
WBA and Sam will be a test on Thursday.
Brian Williams
47
Posted 01/03/2021 at 22:08:34
Happy with three points but, sorry, not happy with the way we played.
But for Pickford that's two points dropped.
I'll avoid the blame game but can't understand why we don't TRY to put these teams to the sword.
Conserving energy? Playing within ourselves? Playing to order?
I haven't got a clue to be honest but it doesn't make for pleasurable watching.
Dave Williams
48
Posted 01/03/2021 at 22:09:44
We missed Tom badly but played within ourselves confident that we could hold the lead. No one played poorly, DCL pretty near unplayable and fine goal.
Onwards!!
Neil Copeland
49
Posted 01/03/2021 at 22:09:57
After our last few home performances and results just happy to take the 3 points. I thought we looked jittery the longer the game went on. Hopefully this result will help build some confidence at GP and we can extend the 2 game streak into something really serious and finish the season strongly. Pleased that the next 2 games are away from home though because I think it gives us every chance of building to that.
Alan Johnson
50
Posted 01/03/2021 at 22:10:04
Are we a long ball teAm (remember these are Carlos tactics) Southampton are a far superior footballing side. Suppose, if you wanna win accept anything.
Kase Chow
51
Posted 01/03/2021 at 22:12:10
Thank goodness we won
Bit worried about the lack of creativity but great to keep a clean sheet
I don't understand why we don't compete in midfield even when we have 4 central midfielders on the pitch
Glad we won but I'm not convinced on these tactics
Bill Watson
52
Posted 01/03/2021 at 22:14:25
The win tonight was essential but my stress levels are through the roof. I thought Davies was a big miss, tonight.
Jerome Shields
53
Posted 01/03/2021 at 22:15:09
Glad Everton won. First time they have progressed up the table when the opportunity presented itself. , after a great result Played well to start with. Great first goal. Was annoyed by Holgates lack of awareness regarding offside, causing the the disallowed Keane goal.
Everton lost control of midfield and seem to go into home mode from then on. Second half Southampton where allowed too much going forward and Everton where lucky that Southampton didn't equalise in the end. Pichfords save and Allan back , saved the day. Carlos defensive organisation was the difference.
Not all the Home Ghosts have been banished.
Paul McCoy
54
Posted 01/03/2021 at 22:15:13
Wasn't great to watch, but we've lost plenty of games like that in the past (this season even!)
Hope Davies, James and Coleman are back for the next game though as we were short on any kind of attacking outlet on the right hand side of the pitch.
Michael Lynch
55
Posted 01/03/2021 at 22:16:23
Do just enough to win seems to be the message, and I suppose we did exactly that.
I thought Allan looked a bit rusty, and I'd be happy to see Holgate on the bench right now.
Delighted with three points but I hope we get a bit more entertainment when we're allowed back into goodison next season
John Keating
56
Posted 01/03/2021 at 22:17:51
Weird sloppy performance in which we seemed to play in second gear and well within ourselves.
Still we keep up with the pack and I'd take another 13 one nil wins but probably my heart wouldn't
MOM Pickford just for the last minute save - brilliant!
Rob Dolby
57
Posted 01/03/2021 at 22:19:56
A tired performance from both teams.
The quality of football is going backwards in the league overall with the exception of the teams with the big squads.
Our only bit of quality resulted in a goal.
The Defence and goalie stood firm, midfield looked a mess from start to finish it may have been a diamond formation but with the serious lack of legs in there we got away with it today.
I take an ugly win over a well played defeat all day but my finger nails are all but stumps watching this.
Hard to pick a motm probably give it to Richarleson for his goal and energy.
Brent Stephens
58
Posted 01/03/2021 at 22:20:25
The word is Davies has done a hammy.
Colin Glassar
59
Posted 01/03/2021 at 22:24:48
Tired, Rob? They've just had a week off! Disjointed, yes. But tiredness can't be an excuse. It was just a crap game with a great result.
Bill Gienapp
60
Posted 01/03/2021 at 22:25:05
No one's going to tell their grandkids about that match, but you can't complain with three points.
As usual, we could have made things a lot easier on ourselves with an insurance goal, but to be fair, I thought we were pretty much in control throughout the second half. Southampton barely carried any sort of threat until the final moments.
Bryan Houghton
61
Posted 01/03/2021 at 22:25:46
Ugly win. Ugly wins are important. That was an ugly draw last year. A perfect opportunity for us to 'do an everton' - ala Fulham and Newcastle.
Ok, so we huffed and puffed, but we werent really under pressure for the vast amount of the game. The stress seems to be coming mainly from those watching, not those playing.
Jay Wood
[BRZ]
62
Posted 01/03/2021 at 22:27:16
That's a bugger if true, Brent. Disappointing for the lad.
He deserves to be playing. He's been in grand form.
Danny Broderick
63
Posted 01/03/2021 at 22:28:14
We are defending really well. But, I'm very disappointed with our second half performance there. We were hanging on in the end, we should have been able to get a second goal and see the game out. Our goal difference is poor compared to other teams, I really wanted to see a different mindset tonight. But we failed to get going second half. It doesn't give me confidence that we are capable of finishing in the top 4.
One thing puzzling me is Carlo's substitutions. They always seem to happen so late. Tonight they were made in the 86th and 89th minute. This despite Southampton making their subs and gaining control in the last 15 mins.
I would have liked to see Sigurdsson off - great pass for the goal, and then completely anonymous after that like usual. Gomes tired and he could have come off earlier also.
A win is a win. But I do feel slightly underwhelmed by that tonight.
Tony Abrahams
64
Posted 01/03/2021 at 22:28:49
Understand people saying that we missed Davies, but he wouldn't have made a blind bit of difference playing in that system imo, because we struggle badly when we play without width. A painful watch with no real link play, (except for our goal) and pass after pass after pass going astray, but we won, and I suppose that's the most important thing at this stage.
Brent Stephens
65
Posted 01/03/2021 at 22:29:20
Jay somebody posted that about Davies on the Live Forum.
Carragher saying we might not have the players to get to top 4 but Carlo giving us that chance.
Brent Stephens
66
Posted 01/03/2021 at 22:30:20
Tony do you think we might have played a different formation if Davies had have been playing?
Ray Robinson
67
Posted 01/03/2021 at 22:30:42
We scored early on. That alone saved us from another Newcastle / Fulham outcome. Relieved and happy but stressed out.
Ron Sear
68
Posted 01/03/2021 at 22:31:08
Games like these are the hardest to watch. Sitting with a one goal lead early in the game while the opposition pounds you with everything they have for eighty five minutes is going to knock at least two years off my life. The only compensation is the knowledge that for ninety five percent of football fans in every league they feel exactly the same through the year and since they don't support Everton, tough!
Graham Hammond
69
Posted 01/03/2021 at 22:31:11
I would agree with Rick (#3) and Tony (#22), I am also worried when I see both Gomes and Sigurdsson in the same starting eleven, I just do not like it or like to see it. Pleased to see Pickford keeping calm and solid again to follow on from his display at Analfield, along with the quality of Richarlison, these two just about gave us three points. Increasingly painful to watch though given how frequently we 'die' on a one-nil lead.
Don Alexander
70
Posted 01/03/2021 at 22:31:24
Small margins but until late on Saints were impotent. Well done to the team, although "workman-like" is the snobby description of our performance, "professional" being the current psycho-babble. Whatever, it was engrossing.
I thought Gomes was MotM merely because he hardly ever loses the ball, hardly ever fails to take positions that frustrate passing options to our opponents but can still pass fabulously well for us.
Moving on in that vein, it's stated by "statto's" that since his Premier League debut in January 2012, Gylfi Sigurdsson (and huge credit for his sublime control and pass for the goal) has now provided 48 Premier League assists, the seventh-best haul in that time, behind Kevin de Bruyne, David Silva, Christian Eriksen, Mesut Ozil, Eden Hazard and Raheem Sterling. Did any of them play for mid-table teams though?
Danny O'Neill
71
Posted 01/03/2021 at 22:36:01
Tonight because he had limited options on the bench Danny B (@63). Also, no reason to change it. We were not really threatened too much. Southampton were like an Everton team of recent years, better than form suggests, played some tidy stuff, but no threat. One save; in injury time. There was no requirement to make substitutions.
Tom Harvey
72
Posted 01/03/2021 at 22:38:14
We need a ball carrying midfielder to help Alan, Decoure beginning to be 'found out' the more he plays for us.

Christy Ring
73
Posted 01/03/2021 at 22:40:05
Made hard work of it, but will take the win gladly. Agree we lacked width, and a great assist by Siggy for the goal, but he was a passenger after that. I hope Davies hasn't done his hamstring, but the comments by Carlo before the game, he said the three boys had minor knocks and back for Thursday. I had to switch over from MNF, even though we were playing, it's all about the redshite now.
Rob Dolby
74
Posted 01/03/2021 at 22:41:25
Colin 59.
Tired might not be the correct description but the overall quality in the league has dropped a level with the amount of footy played in such a short space of time for most clubs with the exception of teams with large squads with established players.
I may be making this up but to me most teams are struggling with injuries due to the amount of games played in a short space of time.
It's looking like a game of attrition and churn rather than quality football or is it just us?
Colin Glassar
75
Posted 01/03/2021 at 22:43:40
Tom, Doucoure hasn't been his best recently. I think he needs a rest. He's not a ball carrying midfielder, he's a destroyer, a battler, box-to-box, high energy player. He's no Xavi or Iniesta.
Gio Mero
76
Posted 01/03/2021 at 22:43:56
The two up front did brilliantly, we were very solid at the back but for a couple of occasions when Allan was caught off pace. Gomes was good, well done Pickford. We missed James as Gylfi wasn't able to tidy up things much today. Can't believe some are saying Saints are a far superior side; one scrum le in the penalty box after 80 minutes of chasing the game? Any team can play attractive football in their own half, little one-twos, one touch football but the business is done 30 yards up the pitch, Carlo knows that
Jay Harris
77
Posted 01/03/2021 at 22:44:40
Confirmed by a friend who works at Everton Tom has done a hammy in training and will be out for a few weeks.
Shame because I thought MF was our biggest problem tonight. They put the workrate in but Siggy and Gomes were far too slow and Doucoure put his usual 110% in but was poor on the ball.
Outstanding performances by DCL and Richy who fed off scraps but put some tireless running in for the team.
I think Holgate needs Iwobi in front of him if he is to continue at RB.
Roll on West Brom.
Danny Broderick
78
Posted 01/03/2021 at 22:44:59
Not convinced Danny (71).
I think you should always bring subs on. There's always someone tiring, or not quite at it. Sometimes it can just take the sting out of a game, or change the course of a game. We've all seen games where we've conceded late and wondered why the changes came so late. I feel we got away with it tonight. If Vestergaard had scored, everyone would have been asking questions. We let them get right back into it second half, to the point where we were hanging on. I'm a Carlo fan, but I do wonder about his late subs sometimes...
Fran Mitchell
79
Posted 01/03/2021 at 22:45:14
Let's be honest, we all half expected us to fuck this one up and lose 2-0. We wouldn't admit it, we wouldn't accept it, but we all pretty much expected it.
So if anyone had offered 1-0 at the start, we'd have bitten their hands off.
Put an end to a woeful home record of straight defeats, put 4th in out hands, clean sheet, another goal for our fucking brilliant Brazilian.
Much needed win, Southampton are a decent team and play a tempo we usually struggle with, but we kept them at am arms length.
We were much the better team until the second disallowed goal. This gave them a boost, but they never actually turned it into real threats.
Throughout we were.the most dangerous team.
For.me, MOTM was Pickford. He made a couple of crucial saves, but his distribution was excellent. Every time the ball came him,.he passed with pace, accuracy, and without hesitation. This is a truly valuable gift in goalkeeper and today he was spot on.
Paul Birmingham
80
Posted 01/03/2021 at 22:46:08
I'll take this win, and "win ugly" against a decent team whom want to stick one on us, as much as we need to beat them.
Good character tonight and a real slog.
I'm hopping the line up for WBA, will include some players being rested for tonight's game.
WBA, Sam, will also be hell bent on getting, a result but, if Everton, can turn them over, we can build real momentum for Stamford Bridge.
Next game, and this can be the catalyst for a solid run in.
Tonight is about the result, it wasn't a classic, far from it, but there's some good arrogance and steel, being showed by the forwards, and they are learning well.
Lead from the front and get some of the basics in transition from back to midfield/ forward and it's up to Everton. That's GK and the defence line who plated tonight, Godfrey, was, immense, and if he carries this level on, could captain Everton, in the future, with some mentoring.
Still in the run in, and good to be in contention, for a European place.
Next WBA, and Sam..
Danny O'Neill
81
Posted 01/03/2021 at 22:46:15
Anyway, my take. Firstly the team selection. Carlo never ceases to surprise. Imagine what he is going to be like when he has a bigger squad with even better quality to choose from. We might as well give up now!
The goal was almost a carbon copy of the Derby goal. Okay, so Sigurdsson isn't James and needed to let it hit the ground and take an extra touch, but similar pass. But it was made by the run of Richarlison; again.
It was good to see Allan back. Looked a bit rusty but done what he does well and broke up play a lot as well as played the invisible captain role. Made up term, but he doesn't need an armband to shout at players and tell them what to do. I'd have preferred to have split the game between him and Tom but the latter obviously wasn't available.
I thought Gomes played well but not my man of the match and I didn't like that diamond or him being on the left of it. Not his natural position but credit to him for doing a really good job.
Sigurdsson for me had a great game. That obviously doesn't go with what others are saying but I genuinely thought he put in a shift and looked like a leader on the pitch tonight as well as quality on the ball and the assist for the winning goal.
But for me man of the match goes to Dominic Calvert Lewin. Led the line like a true centre forward. Bullied their defence, made the goal and took the pressure off the team when it mattered.
Jay Wood
[BRZ]
82
Posted 01/03/2021 at 22:46:22
Sensible post-match comments by Dom to my ear (and eye) as to how the game went.
"Massive for us, it's something we wanted to put right, we had good home form and have been on a tough run. We worked hard and earned the three pints.

"Sometimes it's not pretty and that's what the best teams do, win the game and put in a performance we can control.

"It was me and Richarlison up front together to create trouble for the two centre halves, we knew we could get in behind their high line. That's what we planned and thankfully it worked.

"They are a good side, they did a job on us at their place and I took that personally. We limited their chances and had a chance to score again, the one offside, we were close to adding to the one-goal lead. The discipline we showed to keep defending is what ultimately wins you the game.

"You have to believe, that's where we want to be. Our aspiration has to be top four until it's mathematically not possible."
Peter Gorman
83
Posted 01/03/2021 at 22:46:36
Aye Colin, Doucoure must be running on fumes, he never stops in any game he plays - I can't bring myself to criticise him.
Tom Harvey
84
Posted 01/03/2021 at 22:46:49
Colin @ 75
Can you see my point though, Alan will win ball, but he needs that willing runner with it, it's not Gomes and it's not Decoure.
We get that player we'll do some damage.
Fran Mitchell
85
Posted 01/03/2021 at 22:47:53
And we are properly in the hunt for top 4 now. Bring it on blue boys.
If we finish in the top 4, will we care if it was ugly or not?
And it was another beautifully worked goal, another to add to the list of wonderful goals this season.
Bryan Houghton
86
Posted 01/03/2021 at 22:48:04
Rob 74 Of course it is attritional. No one else is playing football (Man City aside)
Its March 1st, the time of the year that the team that puts a run together gets over the line - no matter how the run comes together. At the mo its Man City and no one else. (maybe West Ham )
For everyone else its just about grinding out the result. And running on empty. Thats why tonight was good. Winning ugly is the difference.
Everybody else over the weekend drew ugly. (Except those over the road. They scraped a win.)
Kevin Prytherch
87
Posted 01/03/2021 at 22:49:29
That was tedious.
When they attacked, we had Allan and Doucoure, the other 2 were no where to be seen. Better teams will have walked through our midfield tonight.
Defence looked solid, Calvert-Lewin is looking like the complete striker, Pickford played well, Allan showed his class. Sigurdsson did well for the assist but offered nothing after. Gomes, for every good touch there are too many periods of anonymity and too many stupid fouls. We played a 4-2-2 tonight and can't afford 2 passengers.
Simon Dalzell
88
Posted 01/03/2021 at 22:50:13
Vital 3 points. Considering the games coming thick and fast and getting a few injuries that's all that really mattered tonight. The competition for Europe seems keener than ever so ugly wins will do. We score and then sit back too often, we were perhaps lucky not to concede, but many will think Carlo got it right.
Dale Self
89
Posted 01/03/2021 at 22:51:00
Simon, that is the most outrageous thing said here all day.
Paul Birmingham
90
Posted 01/03/2021 at 22:51:15
Spot on Jay,@82, true grit and real belief and spirit.
Same again, every match, but tonight was a massive spiritual victory for a Evertonians.
John Raftery
91
Posted 01/03/2021 at 22:54:05
This was an uncomfortable, unconvincing performance from our team. Richarlison produced the one moment of quality in the game and for that was our man of the match. Pickford came to the fore in the final minutes but the brutal truth is the players in front of him were incapable of putting this game to bed against a struggling team.
At least they stopped the rot at Goodison with a rare clean sheet and a first league win since before Christmas. The midfield, with Allan returning, was solid defensively but lacked a ball carrier to dictate play when moving forward. There is an over-dependency on Sigurdsson or James finding the killer pass to Richarlison. Teams sufficiently well organised will surely find ways and means of countering that in the games to come.
Peter Mills
92
Posted 01/03/2021 at 22:54:12
Happy with the result. We certainly seemed to be playing a conservative game after the early goal, was it by design or do we lack a killer instinct? Either way, it's dangerous when there's only one goal in it, and Southampton were always going to push forward in the last 15 minutes.
DCL and Richarlison worked very hard. So did Doucoure, who spoiled much of his labour by giving the ball away. Keane continued to excel with his deep defending. MOTM for me was Gomes but, boy, he gives away daft free kicks.
Danny O'Neill
93
Posted 01/03/2021 at 22:54:50
I must be older than you Danny. God this get's confusing, Danny talking to Danny!
I don't believe in making subs because you should do. That's the current trend of make a change on 60 minutes because it's on the hour mark.
I'm more of the opinion make a change because it is necessary. That could be through injury or glaringly obvious the game plan isn't working. For the latter, I don't care if that is after 20 minutes, but I agree, too many modern coaches wait until the 60th minute + regardless of how bad it is going.
Tonight we didn't need to make a change.
And that is what the keeper is there for. Just because it was late on, it was still their only shot on target and we saved it.
Jay Wood
[BRZ]
94
Posted 01/03/2021 at 22:54:55
Carlo either keeping his cards close to his chest, or Tom isn't as bad as some are saying:
"We have time to recover for Thursday. Allan was back after two months, we have to take care of this, it might be more difficult for him. We have to check on James, Seamus Coleman and Tom Davies for Thursday."
Danny O'Neill
95
Posted 01/03/2021 at 22:56:23
He is Italian Jay (BRZ). Never confirm never deny. Or you sleep with the fishes!!
John Boon
96
Posted 01/03/2021 at 22:56:33
I have still not come down from the Derby, but based on today Everton have. We will have a bigger challenge at West Brom and we will have to improve on today.I am sure Soft Lad Sam will be more than anxious for a win. Please Everton make him even more anxious by thrashing them.
Drew O'Neall
97
Posted 01/03/2021 at 22:58:22
I've read a lot of 'great finish by Richy' and 'great ball by Siggy' but it's the run which makes the ball.
Passing a ball 15 yards straight through a giant gap in a flat defence is not a hard skill to perform for a professional footballer.
Being willing to run in behind - knowing the ball may not come - over and over again, is what's hard and it's why we aren't half the team without Richarlison.
Wrap him up in cotton wool for the last third of the season then let him play all the international tournaments he wants and tie him down to a long contract.
Jay Wood
[BRZ]
98
Posted 01/03/2021 at 23:04:21
Danny @ 95.
As mysterious to interpret as my favourite gesture in the whole wide world.
Kieran Kinsella
99
Posted 01/03/2021 at 23:05:37
John Boon 96
Sam — rightly in my view — has a gripe against Everton. But I don't see that as a big factor on Thursday. He's arrogant he's never been relegated. I don't think he has an extra 10 percent or some master plan that's he's held back until this point to get one over on us. I imagine they'll play their usual physical long ball game. If we lose it's 100 percent on us no performing. They simply lack the quality to beat us unless we beat ourselves
Rob Hooton
100
Posted 01/03/2021 at 23:05:40
It wasn't pretty but we were good value for the win.
Allan was rusty but his positional play was excellent.
Keane a close call for motm for me, was a beast at both ends of the pitch.
Next win please!
Ray Robinson
101
Posted 01/03/2021 at 23:07:01
If lots of you are saying the same thing that Gomes was motm, then I have to concede that I must have missed something. True, he won the ball back regularly and generally looked after it better than most, but to me he was running around in treacle. He and Sigurdsson should never be in the same midfield. It slows us down.
Drew O'Neall
102
Posted 01/03/2021 at 23:07:12
If you've ever had a long lay off from exercise, particularly when you get to be the wrong side of thirty, you'll know that the recovery from that first return session can be long and excruciating as you tax those muscles which haven't been used for a long time.
Allan will have been working on his conditioning to get ready for tonight but nothing can prepare the body for the strain of a competitive match.
The sport scientists at Everton know his recovery is likely to take longer than three days and I expect he will be replaced in the squad by Davies on Thursday.
Danny Broderick
103
Posted 01/03/2021 at 23:07:49
Let's just hope we win on Thursday night Danny, subs or no subs!
Brent Stephens
104
Posted 01/03/2021 at 23:09:02
Drew I see what you mean about the easy pass. Suppose you could say running a few yards is also easy. I guess the magic is in the synergy between the two players.
Simon Dalzell
105
Posted 01/03/2021 at 23:09:16
Dale 89. It WAS until you said that. How dare you !!!
Paul Birmingham
106
Posted 01/03/2021 at 23:09:57
Omertà !
I'll take the same at WBA, and then for a decisive 6 pointer..
Once Upon A few Times at Chelsea...
Happy Days!
Kieran Kinsella
107
Posted 01/03/2021 at 23:10:49
In December when Allan got injured that three months later he'd be playing but the here would be angst about Davies being absent. Credit to Tom for proving myself and others wrong. Hope it's not a hammy
Mike Connolly
108
Posted 01/03/2021 at 23:11:35
Another shit game at home. Quicker we get the fans back in the better. I don't think fans would put up with the home performance's we have been serving up. Our home games before covet was brilliant. This shows that the players respond better to the crowd getting on their backs. A good game coming up on Thursday, we're away from home. Happy with the win though.
Danny O'Neill
109
Posted 01/03/2021 at 23:11:37
I think credit goes to Gomes for doing a job on what mostly looked like he was playing on the left of a diamond Ray. I'd have liked him more in a pocket of a 3 behind Doucoure & Allan.
He done well and worked incredibly hard.
Danny O'Neill
110
Posted 01/03/2021 at 23:13:16
I like that Jay!! I lived in Italy and love the emotion of the people. They speak with their hands and facial expressions more so than they do with their mouths!
Michael Williams
111
Posted 01/03/2021 at 23:13:45
Rob Dolby at 74 puts forth a hypothesis with which I will agree with and take one step further. The quality of play in the EPL is way below standard this year. This may be the worst season of football I have watched terms of overall quality in the last ten years, especially in the final third.
Every team is suffering from injuries, the players are tired, playing with knocks and playing a crazy amount of games in a very compressed time. There are too many games I feel like I am watching teams play in quicksand.
Si Cooper
112
Posted 01/03/2021 at 23:15:20
I'm reasonably content with that. Didn't see it as a real nail biter although it is always a little uncomfortable only being one up.
If we get a second from one of those three similar free kicks then I think Southampton deflate completely. Ultimately job done with pretty much 6 or 7 performances from all.
Allan is short of match practice and will pick up with games, Doucoure has that annoying habit of panicked stabbing at the ball at times but does huge amount of work and I thought Gomes did pretty well on the ball and when defending. Siggy was not involved enough but not for want of trying. Holgate is not a wingback so that did limit us on the right and Digne is still coming back from what was a serious injury. Some individual mistakes made Southampton look more threatening than they actually were.
Great finish by Richy and Dom rattled them whenever the ball was played in his vicinity.
Really want us to step up a couple of gears and stuff West Brom on Thursday though.
Danny O'Neill
113
Posted 01/03/2021 at 23:18:51
Absolutely Danny!!
Mike. Really? Our league position now compared to this time last year (which was pre-Covid).
Sorry to be a dick, but it was actually my wife (a Villa fan) who pointed out that the clubs who seem to be doing better because of the lack of fans in the ground seem to be Everton, Villa and West Ham.
Possibly because of the live forum type anxiety of recent years that transcends from the terraces after 20 minutes?
I hate myself for saying that and know I open myself up, but worthy of debate?
Dale Self
114
Posted 01/03/2021 at 23:19:46
That was a setup Simon!
Si Cooper
115
Posted 01/03/2021 at 23:25:36
Danny (113) think they posted stats before today's game that shows we are in danger of having our worst home record for a season for a pretty long time. Like a lot of teams we seem to have benefited away but really miss the motivation our home crowd can bring.
Danny O'Neill
116
Posted 01/03/2021 at 23:26:56
As do all teams Si. That is a level playing ground.
Si Cooper
117
Posted 01/03/2021 at 23:30:01
Sorry Danny but your comment seemed to suggest we were benefiting at home because of the lack of moaning fans.
Mike Doyle
118
Posted 01/03/2021 at 23:30:44
Kean or the hard working Richarlison MOM for me. Gomes was decent & Godfrey as efficient as usual. Nice to see DCL giving centre halves a tough time too.
Nice to see us winning this type of game instead of dropping points.
Paul Birmingham
119
Posted 01/03/2021 at 23:31:48
As it was, a great result but there will be changes for WBA, as they won't stand back and wait, and give respect like Soton did.
A more balanced team hopefully, and Id bring in James, for Gomes, or Siggy.
More brain, punch, and clinical in proportion; deliver the killer passes for DCL and Richarlison.
But happy days for a Evertonians, and a big week for all the EPL, teams, and in context, who goes where
Drew O'Neall
120
Posted 01/03/2021 at 23:32:41
Brent @ 104
That's definitely the magic, agreed however the hard part is the run. As well as the vision to identify the opportunity while others are looking at the ball, there is the timing aspect. He is about to breach the defensive line just as the ball finally drops out of the sky to Sigurdsson's feet. We often give the credit to the passer for these moments where we all feel the magic when in my view it's usually more about the run, and is especially more about the run in this case when the play is right under the passer's nose.
Arguably though, if Richarlison doesn't believe Sigurdsson has the vision to make the pass, he doesn't make the run so there's admittedly a bit of chicken and egg.
Brent Stephens
121
Posted 01/03/2021 at 23:33:47
You've convinced me, Drew!
Dave Abrahams
122
Posted 01/03/2021 at 23:36:15
Michael (111), that is a very good perspective of looking at the standard of football being played in the premier league this season and tonight's game was very sub standard to be honest, so maybe on reflection, of what I thought of the Everton v Southampton game tonight, would be better left unsaid.
Jerome Shields
123
Posted 01/03/2021 at 23:36:31
Everton still 7th in the Table, with one game in hand. Need a good performance on Thursday against West Brom. Why am I glad it is a away fixture?????????
Danny O'Neill
124
Posted 01/03/2021 at 23:38:25
Not so Si. All teams are suffering from a lack of fans. That is a level playing field. We descend into Kopite like claims if we suggest otherwise.
I pointed out that other non-Evertonians highlighted that the clubs who seem to be benefiting are Villa, Everton and West Ham.
It's not my view, it's an independent family view that our fans are impatient and fickle during the match, which can transpire down onto the pitch.
I reiterate, not my view, an independent view of Evertonians. We are great fans, but not above judgement.from others that I live with on a daily basis.

Drew O'Neall
125
Posted 01/03/2021 at 23:39:09
Brent - I just did the 'pru pru' to celebrate!
Carl Manning
126
Posted 01/03/2021 at 23:43:28
Predictable posts. win and we don't score enough, or there's not enough creativity we scored enough and created enough to win! End of. That's all that matters.
Funniest post goes to the clown that said it was the first time we won a game when we needed to to progress up the table it wasn't, we won to go second earlier in the season
Some of you guys have forgotten what we watched and went through for a large part of last season and the one before. It doesn't happen over night!

Graham Hammond
127
Posted 01/03/2021 at 23:43:34
Hopefully, just a grade one hamstring strain for Tom Davies which should be ok in ten days time.
Brent Stephens
128
Posted 01/03/2021 at 23:44:48
Brian Wilkinson
129
Posted 01/03/2021 at 23:49:10
Ok before we get carried away on a very good chance of a top 4 spot, does anyone know the scenario, if our neighbours somehow win the Champs league again, or utd lift the Europa league, quite possible one if not both finish outside the top 4, how does this affect the 4th placed team.
Had this scenario before, so before I start getting carried away, what is the latest ruling.
Si Cooper
130
Posted 01/03/2021 at 23:52:52
Danny, that might be your family's perception but the stats say we are doing worse at home without fans than most other teams. How does that square with your assumption that the negativity from the stands out weighs the support the team gets?
The better away form for a lot of teams, especially against some of the top clubs, can easily be assumed to be due to less influence on the officials, and VAR may have knocked out some of the marginal calls that the favoured clubs benefited from in the past.
Less influence on officials is not exactly like losing the boost from the terraces and so you can't say it all necessarily works out the same for all clubs.
Gordon Crawford
131
Posted 01/03/2021 at 23:55:51
Just glad of the win and going closer to the top 4, but this was another drab affair. We just don't seem to have the attacking midfielders who can control the game and take on the opposition. It's all sidewards passing. Gomes was our best midfielder but as someone else said that wasn't difficult.
Our next game will probably suit us more though, just from the way we have been playing away from home, so I'm hoping for a better performance and another win.
Phil Lewis
132
Posted 01/03/2021 at 00:01:35
Just wanted to congratulate Pickford on another fine performance. Let's hope these clean sheets are habit forming. I've criticised him often enough, so it's only right to applaud, when it is justified.
We defended well, but if these are Carlo's preferred tactics, then we need a speedier build up if Europe is to be a realistic goal. More pace, more guile please.
We have players who can score goals from free kicks, but I wish more attempts were made by players running with the ball from outside the box. Far too often we want to walk it in. A few 35 yard 'toe enders' wouldn't go amiss. Just to vary things up a little. We certainly don't test keepers from long range often enough.

Danny O'Neill
133
Posted 01/03/2021 at 00:04:10
Fair one Si, but on some of my recent trips to Goodison, which I grant aren't as often as I would like and not as often in my season ticket days, I don't see a rebel rising atomosphere.
We get up for the big games but when I watch Everton v Hull (for example), Goodison is like a library. As are most Premier League stadiums a lot of the time.
As has most recently been the case, the away following generally tend to generate the atmosphere. That is at Goodison as much as any other ground; our own fantastic away support included.
Jason Wilkinson
134
Posted 01/03/2021 at 00:06:27
Brian,
To the best of my knowledge. No country can have six teams in the CL.With the Europa league winners getting a spot [very likely Utd] and the possibility of the RS winning the CL. It could be the top three league places qualify.
City as league winners,
2nd place,
3rd place,
CL winners [regardless of league position],
Europa league winners.
It is too complicated. The bottom line. We could finish 4th and only get a Europa spot.
Mike Connolly
135
Posted 01/03/2021 at 00:12:06
My point Danny is. we're playing shite at home and if fans were in the ground, after the Newcastle game the crowd in no uncertain terms would let the team know this is not good enough. The players seem to get into a comfort zone at home. I don't know why because the visiting teams out play us. The best thing we can do is get our Fa cup tie switch to city's ground. and like Villa and West Ham we could benefit by playing this tie away
Jamie Crowley
136
Posted 01/03/2021 at 00:16:06
Michael at 111 and Dave Abrahams at 122 -
If one were to agree with the assessment that the level of play is down in the EPL, and I'm not sure I agree but will go with it, then my only response is?
When opportunity knocks, open the fucking door.
If we beat West Brom on Thursday, we're in 4th, 26 games into the season. Continuing from that, I see absolutely no one just ahead of us or just behind us I fear. Not a single team. So why not us? We are where we are because we deserve it. We defend magnificently, we have a manager who can actually manage, and we've got some damn good players. The players who aren't as talented have improved immeasurably under Carlo.
Again, why not us?
I don't care about ugly. And I didn't see ugly today. I'm in the minority and that's fine. I saw a defensively solid game, and a game where the players weren't at their best, but still managed three points.
I'd predict by Thursday night, Everton Football Club will be in 4th place and in a Champions League position. I'd add that position has been earned on merit over the course of 26 games, and we can finish there, if not higher up the table.
Now for the comment that might seem fantastical, but allow yourself to dream.
If we win games like this, when we aren't at our best, make the Champions League, and then?
Then go on to get out of the group stage in said Champions League? That's club-changing money and profile.
Dare to dream. No one can tell me that's out of reach. I watch this team lay eggs, then turn around and give massive effort to right the wrongs. I watch this team play very organized, tight, tidy, effective football. I watch this team counter with pace with dangerous classy players threatening the opposition and scare the life out of them just about every week. And most importantly, I watch other teams every week, and not a single one of them looks any better or worse than Everton, sans Man City. Not a single one.
We are on the ascendancy. We just need to actually believe in my opinion.
Brian Wilkinson
137
Posted 02/03/2021 at 00:19:58
So we could nail 4th spot and sweat a couple of weeks, before the Champs and Europa finals.
We need to nail a top three spot then to be sure, as you just know if our scabby neighbours, miss the top 4 they will somehow pull something out of the bag, in the Champs league.
Derek Thomas
138
Posted 02/03/2021 at 00:23:00
Banana skin avoided, 3pts earned the hard way, not very pretty to watch. Plenty of players only rate a 6 out 10 / bang average, but that was enough...just.
Gomes and Pickford get a 7. Allan got minutes into his legs, Richy got another goal to boost the confidence.
Unless he's injured, I expect to see Rodriguez back for WBA, but who am I to out guess our Mk II Tinkerman as to who's out or in.
Jamie Crowley
139
Posted 02/03/2021 at 00:24:53
I would be stunned if 4th didn't qualify for CL. Stunned.
If the planets all align on April 1st, the Pope dies that day, and a comet hits Hawaii, it might occur.
Dale Self
140
Posted 02/03/2021 at 00:25:51
The Red Shite won't win the CL. We finish fourth, we're in.
Colin Glassar
141
Posted 02/03/2021 at 00:34:39
But isn't the whole point of a super league is to guarantee that the likes of Man U, the rs and probably Arsenal are guaranteed a CL? I'm sure they'll find some algorithm to work this out.
Anyway, a crap game tonight. Just shows how much we need to strengthen our MF in the summer with players who can win, the ball, retain the ball and pass the ball.
Graham Hammond
142
Posted 02/03/2021 at 00:39:04
Brian #137. One way or another, Liverpool will be in the Champions League for next season, it is what UEFA want! It doesn't matter what place they finish in the Premier League, they are deemed by UEFA to be a 'big club' so will be given special dispensation by the corrupted if the worst comes to the worst. And if we have the cheek to enter into proceedings we will be handed another Villarreal equivalent stitch up tie or be handed Collina again as a referee!
Rob Young
143
Posted 02/03/2021 at 00:49:15
Jamie 136,
Considering there are quite a few other games being played this week it seems very unlikely that we'll be 4th on Thursday, even if we do win.
Anyway, let's keep picking up the points and one day when we are actually able to pass to each other for 90 minutes and put some proper tackles in well really be on our way.
Jamie Crowley
144
Posted 02/03/2021 at 00:55:22
Rob -
I'll bet after our game - OUR game - on Thursday we will sit 4th in the League.
Wager?
I'm half tempted to say at the end of the day on Thursday we'll be 4th. I believe if Chelsea and "they" draw, we'll sit 4th all alone.
Think I have that right?
Either way, you're correct. We just need to keep picking up points.
David Pearl
145
Posted 02/03/2021 at 01:00:54
Yes 3 points. But do l fuxkikg hate that 43... shite Carlo so insists with. I mean l get it. On paper anyway. Siggy gets space in the middle but can only push up so far into the space that on occassion is created by Richy and DCL. I do like the two of them up top but its negated by having no service to them. Digne is shackled. Holgate offers very little going forward. Doucoure and Gomes covering wider areas = no penetration. Carlo wont use Bernard, who has actually worked hard and offers Digne a partner when on.
Other choices were there. He had the option to stay with the same formation and bring DCL in for James and Iwobi in for Coleman but reverted to type. Again... l ficking hate us playing 43... whatever. When it was 1 nil it stiffled us yet again when we could have kicked on.
So... yes 3 points. Lets hope we have the injured back soon for some guile from James. Some natural right back and (stop the press), some energy and presence from Tom Davies.
Utft
Michael Stancis
146
Posted 02/03/2021 at 01:01:54
Not the greatest game to watch but a very nerve wracking one. Never make it easy or comfortable for ourselves do we. But three points are three points.
Massive win tonight its been a positive 10 days for the club. Was worried we come up short tonight. But we got the win. Pickford won us two points, back four where solid. Midfielders can do better tbf. And Richarlison hopefully is coming back to his best. Put ourselves in a good position hopefully more wins are on the way. Starting with Thursday.
Although we did look very nervous on the ball tonight. Feels like we need to score three in order to feel comfortable let alone one or two. Clean sheets are massive and hopefully many more from now on. But need to put games to bed and take the opportunities that get handed to us.

Kieran Kinsella
147
Posted 02/03/2021 at 01:16:38
"Delph was injured according to Carlo."
I keep forgetting this joker even plays for us. Gbamin and Besic seem to spring to mind more easily. You know who I'm taking about right? Fabian Delph. Or is he always absent because he's a figment of my imagination who wanders into my mind twice a year?
Ian Smith
148
Posted 02/03/2021 at 01:43:28
We need to smash a team to get our goals average up as I can see this coming back tp haunt us at the end of the season. So lets start next game against big Sam. I am sure he will be fancying points from Newcastle so may just concede against us and park the bus to keep the score down.
Alan J Thompson
149
Posted 02/03/2021 at 02:05:56
Just finished watching the recording without knowing the result and it was a poor game between two poor sides on the night.
Holgate had a poor game and offered nothing going forward and Southampton cut off the out ball to Digne from the start. The midfield looked as though they didn't know that each other were actually playing never mind string two or three passes together between them. If you had to name a MotM for us you could only consider Keane and Godfrey.
Hopefully we won't be training with the same swords we've been using this week and we'll have more players available for the WBA game as I can't see that lot breaking down any packed defence unless we get another lucky bounce that led to tonight's goal. At one time we had a corner and the ball was cleared about 15 metres out of the penalty area by Southampton and two passes later it was with Pickford without any pressure on our two players involved. Indeed, did we have a shot at goal, never mind on target, from outside the penalty area?
Something has to improve albeit we got the result needed.
Ernie Baywood
150
Posted 02/03/2021 at 02:25:09
I thought we were pretty solid. Until the last 10 minutes there was zero threat from Southampton. So I can understand why we were happy with the way the game was going and didn't feel the need to change anything.
I thought there were some good performances.
DCL was my stand out - I haven't seen a centre half look that scared of a forward in a long time. Dom looks ready to dominate his opponents. He looked like a top level striker.
Pickford's distribution was back to where we hoped when we signed him. It was world class kind of stuff. Also made a vital save, plus the one he punched off the head of a So'ton player.
Doucoure is still what I said he was over the last few weeks (to some criticism). He's a liability at times on the ball, but he drives and never stops.
Gomes and Sigi (despite some bizarre views in this thread) pressed and used the ball well. I thought both had very good games.
And I thought Southampton played their part. They press, they compete and they play good football - it was just hard to see how they were going to score. Which must owe some credit to us because they have some decent attacking players.
That was an energy sapping performance - they ran their hearts out. A second goal would have been nice, but I'll live with the slightly nervous 1-0. It was so important to not waste last week's result.
Bill Gall
151
Posted 02/03/2021 at 02:42:14
Jay # 82
Do you have the inside story on Everton going to the pub after the game, I noticed you had DCL quoting. We worked hard and earned the three pints. wonder if it was three pints of lager.
On the game, it wasn't one of our best but was the sort of game that when we played poorly we usually lost, so this game was an improvement, along with the needed 3 points.
Jamie Crowley
152
Posted 02/03/2021 at 04:01:30
Colin @ 141 -
Just shows how much we need to strengthen our MF in the summer with players who can win, the ball, retain the ball and pass the ball.
This is spot on. We need a midfield quarterback, to coin a Yank phrase. Someone who dictates play, can hold the ball, and who can distribute it. That is, without question, the missing piece in my opinion.
But until we have it, I'd argue we simply have to stomach games like today's. Carlo knows this.
Midfield diamonds cost, well, diamonds. They are few and far between. And when you find one, you've got to pray to the soccer gods they aren't selfish, chemistry-destroying pricks as well, if you splash the cash to obtain their services.
For now I'll simply enjoy this squad for what it is, and where it's fought to rise to. It's beautiful, in its ugly way, if you catch my meaning. With this squad doing what it is doing, it's important to remember that, and not demand from it what it simply can not give.
That last sentence sounds condescending as hell. I don't mean it that way. I just can't think of any other way to say it.
I'm enjoying this ride. I choose to enjoy the defensive tactics, the effort, the playing to strengths. I'm not looking for beautiful or total football. We're not there yet. We may never be there. But I'll take a squad that does what this one does, and keeps pushing its way to the top against all odds and logic.
We're no Alexandra O'Laughlin, but we've got boobs.
Jim Harrison
153
Posted 02/03/2021 at 04:51:54
Graham 142
Only if they finish in the top 4 or win it.
Paul A Smith
154
Posted 02/03/2021 at 07:05:56
I think if we can beat West Ham and Chelsea we have a great chance of 4th. With 39 points to play for I think around 22 more for us would probably be enough?
We have to play better than last night though don't we? Ideas looked void last night and we lacked the width we needed to push Southampton back.
This summer its essential we get another midfielder in that can pass the ball and a winger with great speed.
Derek Thomas
155
Posted 02/03/2021 at 07:20:35
Drew @ 97; maybe just coincidence, but his form improved at the same time as the club / country story broke...I think he's Had the nod and its all go.
Hence his smiles, goals help, but he looks a happy camper.
And yes, by all means offer him a 2 year extension.
Jason Wilkinson
156
Posted 02/03/2021 at 07:51:39
Another 3pts. Thursday will be tough. West Brom are physical and pose a threat from set pieces. Allardyce will know the weaknesses in our squad. He will set up to isolate our threats. Especially Richarlison. We will have to move the ball quicker and give Pickford a decent chance by not conceding corners. I thought Saints pressed well. We don't seem to have an answer to it. Doucouré has lost a bit of form. He again was the weak link in our midfield. Maybe it's the lack of movement around him. To beat the press you need players to get into pockets of space and give and go again. It has been a trait all season. The effort without the ball is there. When we are in possession the desire to make space and show for the ball is lacking. I would like to see us go in 4's & 5's when we have the ball. We tend to get 2's & 3's going forwards. It's all a bit too safe. The game away at Fulham was the prime example. 1st half we got numbers on both flanks. Rodriguez camped around 30 yds from goal. 2nd half we were too timid. Trying to protect what we had. The consequence was a nervy half hour of backs too the wall stuff.
Roman Sidey
157
Posted 02/03/2021 at 08:01:34
Drew O'Neall, to say that making the pass that Siggy made for Richie's goal is the easy part is pretty unfair. If it were easy every midfielder would be pulling it off. I think people forget or never know how many things a player has to do at once to succeed at football. Everything about that pass from before he gained the ball to the momeny he released it was class. To his credit, Richarlison's run was perfect and takes just as much talent and skill to pull off too.
That link is a decent write-up from F365. They're not the site they used to be but this story, at least, isn't riddled with stats to make your head explode. It makes a good point that Everton are in a position to realisitically make the top 4, and when football websites start taking notice of "little old Everton" it means something is going well.
Points per game right now, we're 4th in the league. Like I said a few weeks ago, top 4 (or even 3) is there to grab if the players really want it.
Roger Helm
158
Posted 02/03/2021 at 08:02:23
It's funny how different people see the same thing in different ways. On the forum, some saw us score early then comfortably see off Southampton without trying too hard, restricting them to a single goal attempt near the end.
I saw a solid defence and two good forwards but a midfield so off the pace and so unable to keep possession that they may as well not have played. Doucoure especially passed to them as often as to us it seemed.
Three points are very welcome and I hope we are top four this weekend, but without players who can pass the ball, I can't see the top European sides losing much sleep over us.
Andrew Ellams
159
Posted 02/03/2021 at 08:19:36
The rules on European qualification change for next season when the third tournament is introduced.
For English clubs it will be 4 in the CL, 2 in the EL and 1 in the new Conference Cup or whatever it's called. And nobody gets special treatment any more, ask Man Utd and Milan.
Ernie Baywood
160
Posted 02/03/2021 at 08:39:04
This is an interesting post match thread.
I was critical of Doucoure a few weeks back. Games were passing him by and he was sloppily giving the ball away. People were telling me I was wrong and that he was the best player in blue.
In the last two weeks he's still given the ball away a lot, but has been immense. He's constantly moving, sweeping up in every midfield position, at times driving the team forward. And he's copping all sorts on here!
I'm not worried at all about that performance. It was a set piece from being very comfortable, while I never really felt like So'ton we're capable of scoring. Actually for most of the game they weren't capable of getting within shooting range.
I'm still where I was a few weeks back with regards to our European chances. We're not good enough for top 4. But then I'm starting to see that there might not be 4 teams that are 'good enough'. So maybe, just maybe. We know we'll have another crap spell of form at some point, but it's going to come down to which team can put together a decent run. A few wins and the top positions blow open.
Lester Yip
161
Posted 02/03/2021 at 09:10:12
Allan needs game time while Davies is in hot form. I can see Carlo easing Allan in with a "less stressful" game. At the end of the day, he wants more players firing to create selection headache that having only one set of in form players.
Perhaps we'll see more of King in the West Brom game with Richy taking off early for later games exp if he's scored.
Can't wait for next game.
Danny O'Neill
162
Posted 02/03/2021 at 09:15:56
Colin, what you say about the midfield is vital to us pushing on next season, whatever happens this one.
I don't wish to re-start the fans debate, for me it's a level playing field. The problem we have been having at Goodison is when those so called "lesser" teams come to sit compact. Even Southampton last night were interesting. I wouldn't put them in that category usually, but I was surprised at how, until later in the second half, they didn't press as they usually do. Particularly in the first half, the forwards dropped deep and allowed our defenders a free reign in our defensive 3rd. They did defend set pieces with a very high line though; risky game but in the main they pulled it off.
So to your point, although Doucoure, Allan and the much improved Tom Davies and Sigurdsson has improved our midfield, we still lack that creative spark to unlock these teams. That's been our main problem at Goodison.
Don't wish to dwell, but have to agree on Doucoure again not having his best night in possession. But he has some engine on him and keeps going / never hides.
Shane Corcoran
163
Posted 02/03/2021 at 09:16:19
That was tough going. Watching DCL and Richarlison hitting the deck and Atkinson giving the frees was embarrassing. Just as well it wasn't the other way around.
Points are points but this ain't pretty.
And very lucky that they (who were dreadful) didn't sneak one at the end. There'd have been plenty of "typical Everton" comments had that gone in. As it is, we're in "we'd have drawn that in previous years" territory. Small margins and all that.
Derek Knox
164
Posted 02/03/2021 at 09:24:58
I've just had confirmations that (Optician) my eyes are working normally, (Psychiatrist) my brain is working normally, and (TV Engineer) my TV IS representing a true and honest image.
I know any game is about opinions too, but I seriously questioned all three above after reading some of the posts on this thread. Basically we were okay, but this was a game that we should have increased our dismal Goal Difference, and boosted confidence. I say dismal, that is in comparison with those against who we are vying for a seat at the Top Table.
I seem to be repeating this question all season, why is it when we score, whether it be home or away we seem to adopt the 'job done' attitude, take the foot off the gas, and invite undue pressure? We HAVE to adopt a Killer Instinct after scoring and are on top in games. I thought Allan was way below what we are used to seeing from him, but first game back from injury he gets a bye. Doucoure was his energetic self but admittedly a bit below par, but Gomes to me was woeful, not only ambling through treacle, but wearing lead boots too.
The defence did what was asked but with little threat coming from Southampton, that was pretty minimal. Although late on if it wasn't for Pickford we would have been talking about the loss of two points again, where it should have been three. The midfield again was our department of disappointment, Allan will be more up for the next game, if Tom is still out, we could have a problem Houston!
Christopher Timmins
165
Posted 02/03/2021 at 09:40:20
Not an easy watch but we got there in the end and with 13 games to go it's all to play for. I would be worried if Davis, Coleman and James were out for an extended period as they were all missed last night, I assumed when I saw the team sheet they were being held in reserve for Thursday.
We played with little or not width and Holgate is better and more comfortable playing on the right of a back 3 rather than as a right back. West Brom are up next on Thursday and it will probably be decided by the odd goal, hopefully, we are on the right side of the result. I doubt if it will be pretty, then again I said the same before Spurs in the Cup and turned out to be a classic.

Colin Glassar
166
Posted 02/03/2021 at 09:47:05
I agree Derek but perhaps it's the Italian way ie get an early goal then shut up shop.
We are where we are, in the main, thanks to Ancellotti. Our defence is strong and improving. Our attack is good but could be even better with an improved MF.
It's in MF where we are lacking. We don't have a natural leader. We don't have a player who can control the tempo of a game. We have some good players there eg Allan, Doucoure, an ever improving Tom Davies etc...but the likes of Sigurdsson, Gomes, Iwobi etc are useful squad players at best.
We need someone who we can trust to take the heat out of games when we are under pressure, who can drive the team forward, who can lead by example. Who that is, I don't know but if we were playing a better team last night we would've been punished for our MF mishaps.
Danny Broderick
167
Posted 02/03/2021 at 09:57:54
In fairness to the midfield, I don't think the diamond formation is an easy formation for them to play. All on top of each other. Digne provides some width on the left, but Holgate offers little going forward on the right. That formation only seems to work if you have full backs bombing forward like wingers.
I thought we should have switched it second half and brought Iwobi on, possibly for Allan or Gomes, and played 4-2-3-1 with Richarlison on the left and Iwobi on the right.
Colin Glassar
168
Posted 02/03/2021 at 10:04:08
Apologies for repeating myself, I've just realised I've just posted more or less the same argument as last night.
To paraphrase a famous American election slogan, "it's the midfield, stupid!".
Andrew Ellams
169
Posted 02/03/2021 at 10:05:36
Danny, if we could bring in a right sided Digne in the summer I actually think a diamond with Davies and James at either end is the way to go.
If nothing else it allows Richarlison to play more centrally alongside DCL where he will score more goals.
Martin Mason
170
Posted 02/03/2021 at 10:06:32
Many positives, great goal, Gomes, Pickford, Godfrey, a home win where the risk was high, Allan getting game time and the normal good from Digne and Keane. The only slight down for me was only one goal and scored too early leaving a long period where we could have lost points. Any reason to be negative? None.
Dave Abrahams
171
Posted 02/03/2021 at 10:11:44
The more I watched the game, you only see one half of the pitch on TV, the more I knew there was no movement up front, the defenders kept looking then turned sideways and passed it to each other,then back to Pickford, one poster said he'd had little to do, I thought he touched the ball as much as any Everton player, and mostly with his feet from the umpteen back passes, boring, absolutely boring, especially the movement from a corner, mentioned by Alan Thompson above, three passes and it was back with Pickford, pathetic.
I thought Pickford was in the running for MOTM along with Doucoure, who made loads of poor passes but the energy and movement he provides is huge, and was needed last night alongside the other, dead men walking midfielders, including Allan in the second half, we won and for most Bluenoses that will do, regretfully I understand that, but no one should deny it stinks to watch, absolutely reeks. I think Darren might have wrote something like that, but I can't put words in his mouth, he knows very well how to speak, whether we have won, lost or drawn, and always looked out for his posts.
Brian Harrison
172
Posted 02/03/2021 at 10:19:22
Well everyone pretty much has the same opinion that we were not great but getting 3 points was the most important part of last nights game. I thought we were fired up at the beginning closing down all over the park, and scoring early I thought we may have gone on to dominate the game, but we didn't.
I thought they all did good things quickly followed by a really poor piece of play. the only 3 who came out of that game playing somewhere near their normal performances were Keane, Godfrey and Pickford. Gomes was probably just about the best of our midfield, Allan looked a little rusty understandably after being out for nearly 3 months, Doucoure has a great engine and probably covered more ground than most but he was very sloppy in possession. I am also a bit concerned about how easy wingers are getting past Digne, as good as he is going forward he needs to sharpen up at the back. Last night whenever he received the ball in our half he immediately passed it back to Godfrey, Keane or Pickford.
DCL has improved beyond recognition but for me he needs to improve his play 30 yards from goal, I never think he is going to collect it turn run and shoot. Maybe Carlo needs to show him some videos of Kane. But as I said he has improved a lot and if he can improve that part of his game then he will become the complete centre forward. Again last night the commentator mentioned about Richarlison going down to easily, I have to agree and yes sometimes he is his own worst enemy as in the end refs will not give him fouls when they should. I would just say to all these commentators yes by all means call it out if you think a player dives, but lets hear the same honesty when commentating on Salah and Mane.
Still if someone had said you can beat Southampton 1-0 but you wont play well we would take that all day long. And at least that stopped the poor run of home results.

Danny O'Neill
173
Posted 02/03/2021 at 10:19:44
Andrew (169), I guess like with any formation, having the right players makes it work. Or playing as system that favours the players you have available.
It worked last night. Wasn't great but until the final 10 minutes we weren't threatened. But, I never quite felt comfortable with Gomes on the left of that diamond, even though I thought he had a decent game.
Dave, lack of movement would explain a lot of that passing at the back. And perhaps, as I say, Southampton's unusual approach to drop off and let us have it there.
Andrew Ellams
174
Posted 02/03/2021 at 10:27:29
Danny, from the current squad it definitely needs Davies, Allan and Doucoure to make it work. Maybe Holgate in a crisis.
Colin Malone
175
Posted 02/03/2021 at 10:42:59
Gomes is wasted on the left. In my opinion, he should be given a run on top of the diamond formation, in place of Sigurdsson.
Graeme Beresford
176
Posted 02/03/2021 at 10:56:08
I think Carlo played it smart today. I don't think there's anything wrong with Davies, James or Coleman. Rather he knows we have 3 tough games in the space of a week and hes already thought about our formations and decided to give the three the night off. I'm telling you he will play Coleman. Davies and James against WBA, very clever IMO. I just hope we don't do an Everton and get beat by WBA because it will always be a what if game for us. We didn't look amazing tonight but neither did they and we deserved the win, sometimes all it takes is one goal and it's vital for Everton that we try and get the first because once we go a goal down we rarely look like we can come back. Get the lads in tomorrow for some recovery work. A good training session on Wednesday then get to West Brom Thur and let's show the league that we want it more than anyone else. Carlo we trust, come on you blues.
Hugh Jenkins
177
Posted 02/03/2021 at 11:08:43
I'm surprised that not much has been mentioned about last night's subs bench.
For years the call has been for each successive manger to get the "youth" involved.
Last night we had a bench full of them.
Granted, they weren't used.
However, we could have had three injuries necessitating three substitutions and I am pretty certain that Ancelotti wouldn't put players on the bench that he couldn't use if such circumstances arose, particularly in view of how important the three points were from last night's game.
So, at last we have a manger who is involving the youth, and it hardly gets a mention.
John Raftery
178
Posted 02/03/2021 at 11:09:35
Hi Derek (164) I think in highlighting last night's midfield players, you may have answered your own question about why we seem to take the foot off the gas and invite pressure. It is as though the players do not trust their own ability to control the game when in possession of the ball. They are loath to push forward quickly in support of attacks, perhaps fearful possession will be lost leaving them struggling to get back. Hence they look more comfortable without possession allowing the opposition to push on.
Allan and Doucouré did their best work last night around the edge of their own area. That was just about sufficient as we were defending a lead but would not have been if we had failed to score the early goal. Barring a set piece it was hard to see where a second goal would come from last night which that has been the case in many of the home games.
Since the early wins against West Brom and Brighton we have not been able to relax in the final half hour knowing the job was done. That has meant there has been little opportunity to reduce the workload for DCL and Richarlison. I think at present we have a team which defends well when sat deep, has made itself hard to beat but lacks the personnel to dominate play through possession. We are not alone in that respect.
Derek Knox
179
Posted 02/03/2021 at 11:12:35
Graeme, I sincerely hope you are right about the missing players from last night's match. Like the old saying " you never miss the water, till the well runs dry " was exemplified last night. Dare I say, that it was a very risky strategy on Carlo's behalf if the game plan was played out to orders. We could so easily have been sucker-punched in the dying embers by the Sinbads, if it wasn't for Pickford's heroic double stop..
WBA are struggling for survival and Fat Sam's Fireman reputation, which will be Lift Operator (going down) I suspect by the season's end. However they will fight tooth and nail to try and get something out of the game, so there can be no slackers or midfield drifters, otherwise the outcome won't be favourable. Hopefully we can employ our strongest available, dig in and make sure we get another valuable 3 points, so we face Chelsea looking down on them. Hoping for a draw RS V Chelski!
Andrew Ellams
180
Posted 02/03/2021 at 11:15:11
Hugh. I think some of those kids were on the bench for nothing more than an emergency. If Ancelotti thought Onyango was ready then surely he would have used him late on when Allan was running on fumes.
Tony Hill
181
Posted 02/03/2021 at 11:20:16
Agreed, Dave @171.
Dave Abrahams
182
Posted 02/03/2021 at 11:34:58
Andrew(180), correct, half of those substitutes were purely cosmetic, might give the kids confidence being around the first team, there was practically no chance of them being used, my nerves were bad enough watching the regulars, I'd have had to change my kecks if some of the others had come on, even for the pathetic time two of them came on for, adding another couple of minutes to added on time, takes chances with our nerves Carlo, as well as the points available, hope he doesn't come unstuck in future games.
Andrew Keatley
183
Posted 02/03/2021 at 11:36:23
Important win, but it must have been evident to all that Southampton were much more fluent and fluid on the ball. They interchanged well, managed to break through our slightly under-aggressive press, and it was only our defensive unit managing to stay resolute that stopped Southampton from fashioning decent clear-cut chances. Our midfield were over-run throughout, and that largely is the result of having a group of midfielders who prefer to receive the ball when they are static than on the move. Lots of praise on here for Gomes but I really struggle to see what positives he brings to our team. He labours on the ball, slows down play, takes too many touches, and then occasionally hits a decent switch of play or manages to do a drag-back and retain possession. I can appreciate that a couple of times last night he deliberately slowed possession down in order to draw an opponent and then play an incisive pass down the line to an unmarked Digne, but I would swap him tomorrow plus £10 million for a player with the energy, industry and spark of the excellent Stuart Armstrong.
Our midfielders, with the exception of Doucouré (who was well below par last night) and the inconsistent Iwobi, never look to break the lines and run beyond. We have static midfielders who want to take the ball in a small amount of space and then survey the scene ahead. But if that's what they (Gomes, Sigurdsson, James, Allan, Delph) all want then once they receive the ball they are met with the reality that nobody ahead of them is making any runs (except Digne, Richarlison and DCL).
The other thing that is hugely frustrating - and it's something that has been the case for years - is how poor a side we are when it comes to one-touch football. Southampton cut through us numerous times, playing neat and quick one-touch football, with players constantly on the move yet managing to pass to feet and understanding where their team-mates were going. I think our inability to do similar must be tied to our general lack of movement, as - player for player - Southampton cannot boast a noticeably higher level of ability. Until we start finding ways for our laconic midfielders to make interesting and incisive runs into space ahead of the ball then we are going to be watching more games like this - where the opposition move the ball in better and more progressive ways than we are capable.
Graeme Beresford
184
Posted 02/03/2021 at 11:37:50
Dave 171.
I think sometimes you have to win ugly though. Teams have done it to us this season in West Ham, Newcastle, Fulham. Sometimes you have to just try and nick a goal and win a game 1-0.
I don't think we played well last night, however they never had a shot on target until the 88th minute. So they hardly played well either. I'm just happy with the three points.
Also, yet again a referee added more time on than there should of been at Goodison. 3 minutes, we wasted a minute on the sub so that's 4 minutes. Then they had an injury which makes it about 4 and a half minutes. The ref allowed around 5 and a half minutes which they had a corner in. Disgrace.
The one thing we do need in the game now is timekeepers. Someone who literally stops a stopwatch when a player is down, a goal, foul etc etc. And at the end they tell the 4th official. It should even go down to the second. And when it's over, the ref blows. Just seems like ref's add what they want on to the already added on time.
Dave Williams
185
Posted 02/03/2021 at 11:39:14
We could do a lot worse than buy Ward Prowse to be our midfield general?
Andrew Keatley
186
Posted 02/03/2021 at 11:41:24
Graeme (176) - Those thoughts of yours about Davies, James and Coleman are based on what exactly? Any information at all, or just speculation. If James could have played a role last night then I'd like to think Carlo would at least have had him on the bench. We've had 9 days off, and it's not like he's 33+ years old and played every minute of the season thus far.
Also, Fulham played very well when they beat us at home. It was not an ugly performance at all; they outplayed us for 90 minutes.
Danny Broderick
187
Posted 02/03/2021 at 12:02:02
Andrew (169),
To be honest, I think it would have helped us if we had had Coleman at right back last night. We really struggled to create anything in the second half last night.
The balance in midfield and on the flanks is not quite there yet.
Danny O'Neill
188
Posted 02/03/2021 at 12:06:21
Graeme,
I'd rather the clock stopped when the game does. So it always ends on 45 minutes.
There's too much making it up when it comes to stoppage time. The usual default is 2 for the first half and the token 4 for the second. Usual; granted there were 3 last night. But how long did the Ref let that go on? When the game stopped, I purposely checked the clock. Had it stopped, there were 45 seconds left. Once it resumed, 2+ minutes later and a Southampton corner, the official finally blew.
Graeme Beresford
189
Posted 02/03/2021 at 12:09:10
Andrew 186,
Yeah didn't mean Fulham I meant Leeds, scraped a 1-0 against us.
Yeah, it's just my thoughts. I think Carlo will of set his tactics out for the teams he will play against Southampton, West Brom and Chelsea. I think he will of picked his team and understands that if he plays the same 11 for the three games, he risks key players getting injured or re-injured.
I think he's smart and understands those three players did really well in the Derby and that they are needed for the other two games. Just my theory and I'm never wrong so :p
I fancy him to leave Allan out against WBA and go for the same tactics we used against Liverpool. James, Davies and Coleman back in with three centre backs and two wings backs. But we will see.
Dave Abrahams
190
Posted 02/03/2021 at 12:18:49
Graeme (184), yes of course teams sometimes have to win ugly, usually against much stronger and better teams than us, I don't think Southampton are one of those teams, although they were the equal of us last night, I thought.
I think the real point though, Graeme, is we are winning and losing playing ugly far too often, and I do realise that with the weak squad Carlo has inherited, it is necessary to play like this, but not all the time, and it is very frustrating to watch the team take the lead and then go on the back foot.
I like most fans was thrilled with the fight back at Old Trafford, when we came out after half time and attacked United, scoring two quick goals to equalise and then sit back until United took the lead again, before we started attacking them again, and forcing the third goal which sent most of us into raptures, wouldn't it be lovely to see some more attacking football, instead of the "Rope a dope" football.
I bet your nerves were on edge for quite some time last night Graeme, even if at the end we got those three points, ulcer inducing football, and if we don't finish in the top four will it be worthwhile, doubt if the Europa League will be much benefit to Everton next season.
Ian Horan
191
Posted 02/03/2021 at 12:19:24
They should adopt the rugby league approach, time keeper sits in the stands and control the start and finish of games. That gives you greater clarity. I like the idea of time runs only when the ball is in play. This would stop time wasting, I recall a study maybe 5 years ago that in the premier league the ball was only in play between 47 and 53 minutes out of 90 minutes.
Steve Carse
192
Posted 02/03/2021 at 12:21:18
John (91), it doesn't matter how well organised a defence is, there's little it can do if the final pass is as exquisite as those produced by James and Sigurddsen at Anfield and last night. I wouldn't call it a reliance on those sort of passes anyway. It's what the two are in the side for. No more a reliance on than the supply work of Digne or the aerial threat so many of our players offer.
John McFarlane Snr
193
Posted 02/03/2021 at 12:37:19
Hi Danny, [188] I think you're overlooking the the fact that when added time is announced it's always preceded by the words "a minimum of". I listened to the game and it didn't sound too good, but I think that in the context of the situation the result was more important than the performance.
A defeat last night may well have dashed any hope we had of a top 4/6 position but not necessarily so, because we could still gain wins to clinch it, but that victory could make it a bit easier. A classic example is the 1984/85 season when we lost our first two games and went on to win the League by 13 points.
Graeme Beresford
194
Posted 02/03/2021 at 12:41:37
Dave, yeah I get that mate however we have played better than last night and lost. I just think at the end of the day it's the results that matter, and we have all three from last night with only one shot on target and nullifying them to one on target aswell.
I do however agree with you that we could do with going out and winning games 2/3 nil. However, on the flip side of that you leave space in the midfield if we go all out to get a second goal. I do get it though. I would like nothing more than 2/3/4 goals for us in a game but I think we need to get to summer to see what transfers we can bring in for us to control a game in midfield. Although I love Gomes l feel he may not be the answer if Allan and Doucoure our predominantly going to be out midfield. He doesn't get enough goals or assists and is prone to not seeing a pass, although he did put a delightful ball through last night.
I think Carlo will want to bring in a sitting creative midfielder and a right winger. Me and my Dad was talking about another striker last night in the form of Danny Ings however we forgot that Moise Kean could still come back and have a role to play for us. I think he will be sold but now he's playing football again maybe Everton will be thinking 'let's get him back and give him another go here'. Who knows hey.
Barry Jones
195
Posted 02/03/2021 at 12:55:32
Is this the new reality under Ancelotti? Fabulous defensively but outplayed once again by mediocre opposition. The same people on this thread who are quite subdued and saying that they are happy with the performance would have been going ballistic had we drawn or lost this game.
I don't think I have ever seen us win so many games with such poor attacking and possessive qualities, and I've been a fan since 1962. If we make a champions league spot we will last 2 minutes in the tournament, similar to the last time, unless we strengthen considerably in midfield and attack this summer.
I am glad we are winning, and I thank Ancelotti for that, but I hope there comes a time under his management when we look like a team who can compete against not jus the best, but the mediocre teams in this league, in possession of the ball and moving it forward.
Andrew Ellams
196
Posted 02/03/2021 at 13:04:46
Danny, he let it go on beyond 3 last night because the game was stopped for a Southampton player to get attention during the additional 3 minutes.
Peter Dodds
197
Posted 02/03/2021 at 13:12:06
If my old team at work operated like this team I'd be pulling my hair out. It's as though they understand the basic objective but only start work after a fag break, misplace the files, make sloppy mistakes and expend energy only to go to the coffee machine. Only by some momentary rise to a level of excellence I know they're capable of do they get the job done. Still, it's all about the result, eh?
Christopher Timmins
198
Posted 02/03/2021 at 13:12:41
Barry # 195
You have just got to hope that this is the start of the journey and with better players acquired in the next window and the one in the summer 2022 that the product on the pitch will be more attractive.
If we are playing in the same manner in twelve months time then the project will have failed.
Danny O'Neill
199
Posted 02/03/2021 at 13:19:27
I know John Senior, that's why I think it is subjective and open to when the Ref feels like blowing up.
I understood the reason, Andrew. I guess my point is that had the ref (or time keeper) stopped the clock when play stopped for the injured player and started it again, there were only 45 seconds left, not 2+ minutes. Just because the game was stopped for 2 or 3 minutes didn't mean there were 2 or 3 minutes of play left once it resumed, if that makes sense.
I'd have been fuming if we'd conceded at that corner as the ref seemed to wait to see the outcome rather than blow when time was up. That said, we are defending set pieces much better in the main of late.
Graham Mockford
200
Posted 02/03/2021 at 13:21:21
I thought Doucouré showed his worth last night. In the game, he was undoubtedly wasteful in possession but even when he's not playing well he always offers something due to his athleticism and ability to get around the pitch.
Calvert-Lewin, despite not scoring, showing what a handful he has become physically.
And Richarlison proving the old adage: Form is temporary class is permanent.
Not the greatest performance overall, but we gutsed it out. Three points, move on to Thursday with the advantage of some fresh legs to throw into the mix.
Danny O'Neill
201
Posted 02/03/2021 at 13:28:47
Interesting read from Greg O'Keefe titled:
"Allan Allows Everton's Diamond to Sparkle. He is Crucial to Their Everton Dream"
at The Atletic [£].
Now I'm a big fan of Allan since he joined and can't wait for him to come back to full fitness. He was good last night but understandably rusty, particularly as he tired. This was interesting from the article:
"Against Southampton, he regained possession 13 times, more than any other player on the pitch. He keeps it simple, takes minimal touches and rarely overplays the ball. He looks to pass forward as much as possible".
Brian Wilkinson
202
Posted 02/03/2021 at 13:45:34
I think we all need to take a step back and take in that Carlo has been here just over a year.
Before that Davies was a headless chicken, Siggy was a busted crab, Calvert-Lewin was used as a target to hit the ball to, normally out wide.
I personally thought it would take a good two to three seasons, for Carlo to move out players, hopefully bring in slightly better players, in the short term.
For me it is much better than I could have hoped for, he has brought in Allan, Doucoure,, Godfrey and James, he has got Calvert- Lewin looking like a top class striker, not just his hold up play, but his heading and getting into the danger areas has improved no end, Davies is now looking like the midfielder we hoped for, Siggy is even looking an improved player.
Throw into the mix, Richarlison and Digne, even Kean, who has looked so much better this season, Pickford as well has showed a more relaxed and solid performances, since getting back in the team, then we have the basis of a solid team, once we get a couple more pieces of the jigsaw brought in.
Make no mistake we are far from the finished article, there is no doubt we are going toe to toe, with the very best in the Premiership, it is the lesser teams we are slipping up against, that is something Carlo has to fix, but for now, I think we are in a very good place, much much better than I expected in Carlos first full year.
Players we had written off, have now found a little something, give the Manager time, to rebuild, do not be too much in a rush wanting it now, whatever we achieve this season, is a positive, we will get there, might take a season or so, but we will get there.
Geoff Lambert
203
Posted 02/03/2021 at 13:58:08
I would have taken the same performance and result as last night against Leeds Utd, West Ham Utd, Fulham and Newcastle Utd. Pretty doesn't always mean points.
Tony Abrahams
204
Posted 02/03/2021 at 13:59:30
Brent@66, definitely not. We had two/three players who can play wide on the bench, so Allen coming back for Davies, was a straight swap. I know playing Allen, Davies and Doucoure, all together, is something many people want to see, but it won't work without balance on either flank, and I think we really struggle when we play too many players, who much prefer playing in the middle of the park, because getting pulled out wide is unnatural for this type of player imo.
Kieran Kinsella
205
Posted 02/03/2021 at 14:04:16
Colin and Derek
It's global warming,part of EITC. Once we score we conserve energy not like the RS with their wasteful carbon footprint
Jamie Crowley
206
Posted 02/03/2021 at 14:05:40
I see a lot of posts calling for us to stop being so defensive.
No one denies we'd like to see more in attack.
But when the strength of your team is in it's defenders, and defending, what would you have us do?
For years we bemoaned Bobby Brown Shoes bombing forward and not paying attention to defensive responsibilities. We're now doing that, and even though it's not overtly attacking football, we are indeed looking to get forward, especially on the counter, and score.
I honestly don't understand what many posters are expecting from this squad and manager? We are playing to ur strengths, looking to improve the squad in the future on the attacking front. All the while we're sitting damn near a CL spot.
What else is there to do? If you attempt to go for the killer goal and concede, what good does that do?
And finally, can someone out there look up how many games we've drawn or lost sitting back protecting the lead? Not too many from my recollection.
We're doing what we do well. Quite frankly, what do you want from Carlo and the players at this snapshot in time? I think Jesus could manage the squad and people would complain.
Craig Walker
207
Posted 02/03/2021 at 14:11:15
A lot of comments I agree with in this thread.
Someone rightly pointed out that we don't play one-touch football well. We also don't shoot often enough. A few times last night we got into good positions and tried to overwork it. Richarlison was guilty in the derby of not hitting it on one occasion. The very top teams aren't afraid to shoot on sight.
I agree entirely that we need a midfielder than can dictate the play and drive us forwards more. We played a lot of passes back to the centre-halves last night.
I still think we play far too slowly in games at home. As others have said, a better team than Southampton would have punished us last night. Don't get me wrong, I was chuffed that we finally got a home win but it is a concern how easily we lost the ball last night, especially when you consider we face Man City in, arguably, the biggest game of the season for us. Concede possession like that against Pep's team and they'll rip us to shreds.
If we play with the spirit and tempo we did at Anfield then we can get top 4. If we perform like we did against Fulham and Newcastle then we've no chance.
Don Alexander
208
Posted 02/03/2021 at 14:16:00
Right, it's a new day, I'm still pleased with the result... but:
Can anyone comment positively on a habit we've had for years now whereby we have a corner or an attacking free kick, everyone advances into their penalty area but instead of swinging it in we pass the ball short, get pressed and about five seconds later we're passing it back to Jordan to hoof it forward hoping to get lucky in retaining it well outside their area?
It does my head in. Am I missing something?
Jay Wood
[BRZ]
209
Posted 02/03/2021 at 14:23:11
Everton, totally ouplayed by mediocre opposition?
Saints were very 'pretty' in areas of the park where they didn't hurt us. Pickford was almost totally redundant all game.
The visitors only threatened our goal in the final 5 minutes. On 85 minutes Djenepo received the ball in space down our left, but fired wide. Then in a goalmouth scramble on the 90th minute which Jordan - not called on all game to make a save - smothered brilliantly.
Everton, by contrast, had these attacking plays into the Southampton penalty area:
* On 5 minutes, an excellent ball by Doucoure in behind the Saints' defence for DCL to run onto, only denied by an alert Foster coming out to smother the ball at Dom's feet near the penalty spot.
* Richy's excellent goal on 9 minutes from Siggy's through ball (and how anyone can be dismissive of the Iceman's contribution in that cannot appreciate skill, execution and vision).
* Richarlison's header from Siggy's free kick drawing a good save from Foster on 15 minutes (called offside).
* On 20 minutes, an excellent delivery behind the Saints defence by Gomes into the raiding DCL which again Foster had to be alert to and smother it around the penalty spot.
* The beautifully crafted Keane goal (rightly) ruled out for offside on 25 minutes.
* Richy inches away from another Siggy free kick on 36 minutes.
* On 58 minutes from a Digne free kick Keane heads across goal almost presenting DCL with a header and in the resulting scramble Godfrey's shot is desperately blocked.
* On 60 minutes from yet another deep Digne free kick, Keane flashes a powerful header from the edge of the penalty area past the Saints' post.
* On 87 minutes, a sweeping Gomes pass sets Richy away, who plays in Doucoure, who tries to pick out DCL in front of goal, the ball is blocked, as is Richy's attempted follow up to the loose ball.
Saints known threats are Ward-Prowse and Ings. What did they do last night? Ings was totally anonymous. W-P put in one dangerous free kick in the 1st half which DCL headed behind for a corner. Neither hurt us otherwise. They created one clear cut chance all night in the final 5 minutes and another from a pinball situation in our box. That was it.
Dom said post-match we knew they would play a high defensive line and we wanted to exploit that by getting in behind them. As the listed plays demonstrate, we did that throughout the game. Small margins denied us getting the second goal, which in turn could have led to the third. And the fourth.
Personally, I never felt the anxiety during the game some have expressed. Only on their two plays in the final 5 minutes. The rest of the game they simply weren't hurting us.
Jordan Pickford calls it right in his own post-match interview. The most important thing was getting the three points and keeping a clean sheet. Mission accomplished.
Keith Slinger
210
Posted 02/03/2021 at 14:34:16
As the olde football saying goes.
"Its a sign of a good team when they are playing badly but yet they win."
This phrase has been said many times by teams winning the Premier League.
Are we not a good team?
Tony Abrahams
211
Posted 02/03/2021 at 14:45:23
It's all personal opinions Jamie, but I personally love Everton being hard to beat mate. It's the lack of width when in possession that bothers me, or the careless passing when under no real pressure. With a bit more width and a bit more quality on the ball, I'd say we would have had that game put to bed by half time yesterday, but football is easy from the sidelines, although watching Everton was the complete opposite of easy last night, even though they got the job done in the end.
Jay Wood
[BRZ]
212
Posted 02/03/2021 at 14:59:34
Tony, you've played the game to a decent level.
You know a savvy manager will strive for two things above all else:
* Deny the opposition goal-scoring opportunities.
* Create goal scoring opportunities for ourselves and take them when they come.
There isn't a single Everton win in the league this season which I have not enjoyed. We have fully merited every single one of them by being the better team on the day by achieving the above listed objectives.
That was the case again last night.
You don't get more than 3 points for a win if it is whimsically judged as being 'more aesthetically pleasing'.
Like you, I enjoy seeing Everton being hard to beat. That alone, above all else, will give us the chance to break into one of the desired top four places.
Danny O'Neill
213
Posted 02/03/2021 at 15:02:11
I think that's why I'm not a fan of the diamond Tony. I know theoretically it should work on paper, as should most formations and team selections. But I tend to see teams use it to accommodate more central midfielders so you inevitably end up with a lack of width as they will default to their instincts.
Unless, as was pointed out earlier, you have 2 overlapping fullbacks. But I'm still not a fan. On paper (again), the diamond leaves a gap in the middle of the park for me. I'd say that's better than the gap between the midfield and defence you and I kept having kittens over earlier in the season, but it's still a gap that can be exploited. Southampton didn't and like Jay (BRZ), I never really felt uncomfortable until near the end.
But we could and should have killed that game off earlier - by half time in my view.
Graeme Beresford
214
Posted 02/03/2021 at 15:12:17
Barry 195, you think we were out played last night? I saw a very even game with both teams lacking that killer instinct. First goal is so vital in Premier League games. I think we are doing ok. Think people are very forgetful that this season we have beaten a liverpool, Spurs, Arsenal, Chelsea, drew with United away, we have some very good performances and some poor ones, but everyone understands we are a few players away from that. We have to keep the players we have, who are decent and build with stronger players.
Andrew Ellams
215
Posted 02/03/2021 at 15:18:02
Danny, maybe just look at is a narrow 433 with the width coming from the full backs and James sitting behind the strikers.
Eddie Dunn
216
Posted 02/03/2021 at 15:35:39
I think that last night all we did do was demonstrate why we will not get top four.
We once more failed to control the game. Our midfield is always rushing, stretching and panicking. We lack pace in Gomes and Siggy and Doucoure runs all game but lacks a bit of quality.
Leicester are struggling without Maddison and may slip down the table but United and Liverpool will both accrue points. Chelsea have a big squad and will also mount a credible challenge. Ourselves and West Ham just lack depth and a little bit of a midfield maestro.
Perhaps next season with one or two astute purchases, but then we will also have (hopefully) Europa League committments.
If somehow we mug Chelsea away, then I will rethink.
Mike Gaynes
217
Posted 02/03/2021 at 15:38:24
The "hard to beat" tag is one we have cherished since the Moyes days, and it has usually (if not always) been true.
But this is a new kind of "hard to beat", based less on toughness and raw hustle and more on calm professionalism. In recent years we have often looked frantic when defending a lead, but now this is a side that looks like it expects to see out a game, and I believe it's been instilled by Carlo and his coaches. Professionals like Keane and Allan project it.
Like Jay, I wasn't worried at all yesterday until the final minutes, when that kid from Mali got loose for that shot, and then Picks and Godfrey came up big in that scramble. But before that I felt we were in control throughout.
By the way, that kid, Djenepo, might be one to look into based on what he showed yesterday. His reputation in the Southampton program is that he's talented but unproductive -- sharp moves producing nothing -- but I liked what I saw. Worth an inexpensive punt, perhaps?
Graham Mockford
218
Posted 02/03/2021 at 15:42:30
Mike
We've hopefully just sent them a similar player in Walcott, not sure we want a replacement.
I would definitely look at Saint Maximan if Newcastle got relegated in that role though. He has definite ability that could potentially be harnessed.
Andrew Ellams
219
Posted 02/03/2021 at 15:46:00
A big issue last night was that Carlo could not look to his bench to see the game out. So if Coleman, Davis and to a lesser extent James were fit to sit on the bench but were left out completely without injury that's an error on the side of the coaching staff and only one glaring miss and a great save stopped it from embarrassing them.
Graeme Beresford
220
Posted 02/03/2021 at 15:47:38
Jamie 206, couldn't agree more
Kieran Kinsella
221
Posted 02/03/2021 at 15:58:23
Mike Gaynes 217
I agree. The "hard to beat" tag was applied to two teams in the 1990s: Arsenal under Graham and Juventus. The former's highlight reel showed endless lunging last ditch tackles and bodies thrown in front of shots on the goal line. The latter's highlight reel showed Zidane and co. strolling around the pitch calmly playing out the game. Presently we are somewhere between the two.
Alan J Thompson
222
Posted 02/03/2021 at 15:59:09
I'm sorry but I seem to remember Ings getting in the way of one of his team mates who was about to burst the net with it and another when the player went past Digne then nutmegged Doucoure, was it, on the goal line that Pickford just managed to cut out and a couple of other chances that players put wide when it seemed difficult not to at least get it on target. Then they had at least three chances late on.
I can't agree that they only had chances in the last five minutes albeit what they did have weren't all actual shots and I don't have access to go back and list the number of times they were in dangerous positions and made a bit of a mess of it.
Derek Knox
223
Posted 02/03/2021 at 16:02:00
Kieran @ 205, Carbon Footprint? I'm all for it, just wish we had a recognisable Blueprint in games.
As opposed to our neighbours who leave a RS Skidmark wherever they go.
Mike Gaynes
224
Posted 02/03/2021 at 16:02:42
Graham #218, Saint-Maximin is a hot property who could cost 40 million or more -- different category. He also just went down with his third significant muscle injury of the season, which is concerning in a 24-year-old player.
If we're going to spend big bucks on a potentially injury-prone young player with major attacking ability, I'd rather go after Christian Pulisic, who has been supplanted by the new buys at Chelsea.
Danny O'Neill
225
Posted 02/03/2021 at 16:06:32
That's the big difference Mike. Under Moyes I regularly couldn't watch and had to disconnect myself from all forms of media and communication for the last 20 minutes of many a match. I then went through the torturous routine of switching on the tele in my solitary safe space with my eyes closed, slowly opening one to reveal the final score.
This season I've watched us close out games with good game management. I felt relaxed in a derby at 1 - 0 last week. I don't ever recall that, even when we were good. Last night I was relaxed.
Kendall's team at it's peak was hard to beat in a very different way as it was on the front foot a lot (but could defend when it had to). This team is difficult to beat, but in a more controlled and calmer way than we were accustomed to under Moyes (tin helmets and body armour).
I want to see us difficult to beat because we have the opposition on the ropes. I'm sure we all do. But right now, the manager is playing to the strengths of the players he has. And is changing that based on who he is playing. As I said on my post-match comment here, we can't predict him with a thin squad. Imagine when he has more to choose from, both in terms of quality and numbers. We have no chance then.
Nick Page
226
Posted 02/03/2021 at 16:06:52
Does anyone else think Carlo is trying to get the team to play catenaccio given its obvious limitations (and maestro free kicker Siggy)? It's a bit more involved and cagey than Moyes KITAP1.
Dan Nulty
227
Posted 02/03/2021 at 16:07:27
Mike with FFP I don't think we can afford an expensive punt. I didn't see enough to warrant buying him last night anyway.
I agree with the comments, it was really comfortable except for the last 5 minutes. If we had held our discipline timing the runs every time we had a free kick we'd have won comfortably.
I do think we need a bit of extra quality on the ball in the middle of the park, someone better than Gomes. I like the athletic ability of Doucoure and Allan, we just need to keep the ball better.
We have the basis of a good side and if you take away those dreadful home performances against Newcastle, Leeds and Fulham we would have been top 4.
If we could be consistent we'd be dangerous. We are closer to the top 4 than I thought we would be this season, quarter finals of the cup, for me it has been a good season, frustrating at times, but good. If we can pick up a bit of extra quality and pace in the summer I think we can kick on.
Mike Gaynes
228
Posted 02/03/2021 at 16:20:21
Nick #226, no, our alignment and defensive movement in no way resemble
catenaccio
, and Carlo has never coached it. We don't play with a sweeper and we don't man-mark all over the pitch.
Just because an Italian manager has us playing with a defensive orientation doesn't make it catenaccio.
Nick Page
229
Posted 02/03/2021 at 16:23:43
Well, Michael I stand corrected. :-)
Graham Mockford
230
Posted 02/03/2021 at 17:24:00
Mike
You may be right about Saint Maximan and his injury record this year. Or of course he may have just been unlucky. I remember people being worried about signing Reidy.
I just think we have upped the ante in terms of the quality of players required. I'd always go for a player who has stood out in the team he's played for than one who is surplus to requirements.
Mike Gaynes
231
Posted 02/03/2021 at 17:36:38
Not necessarily, Graham, especially for a club on a budget. Remember, we bagged James, Allan, Digne and Mina because they were all deemed "surplus to requirements"... and we've built a damned good first 11 partly out of other clubs' leftovers. Just takes an eye for talent and opportunity.
We need 4-5 more top players to be a real CL contender. Economics dictates that we're going to have to find at least some of them in the bargain bin.
Martin Mason
232
Posted 02/03/2021 at 17:53:47
One thing that I did notice is that we forced them into giving the ball away in midfield so often that despite some pretty stuff they didn't get the ball far enough forward to be a problem for us. Gomes was amazing and I watched him closely right through the game, not a great tackler but he breaks up play brilliantly and our other jackals were picking up the loose balls. Allan's stats for getting the ball were staggering and yet he seemed to have a bad game. Southampton aren't a bad side they just struggle to score and it was a good win. I screamed when they mentioned Everton playing the midfield triangle and they did show an example where they did but in general play I couldn't see it. Why should I worry though, in Carlo I trust, I accept this mediocrity, I'm clapping happy.
Danny O'Neill
233
Posted 02/03/2021 at 18:28:33
I think we did up the ante in the standard of player Graham / Mike.
Those 4 players mentioned may have been surplus to requirements, but surplus to requirements at clubs playing in the Champions League. For where we were, they are / were an improvement on what we had.
The next step is to make the next incomings improve on what we have now. Don't buy for the sake of it, only if it improves. But step by step, we improve the quality of player we have.
Now, just because a player is at Barcelona isn't necessarily a given that they will be world beaters, I get that and Ben Godfrey is an example. But rule of thumb, if we are shopping at Harrods instead of Asda, we should be getting a better calibre of player.
Mike Gaynes
234
Posted 02/03/2021 at 18:50:38
That's just my point, Danny. We can, and do, pull in top quality players now without having to outbid other suitors for widely-publicized budding stars.
And yes, shopping places like Barca can pay off. I think as Koeman watches Jordi Alba slow down by the month, discards Firpo and scouts expensive left back replacements elsewhere in Spain, he's wishing Digne was still on his roster.
Graham Mockford
235
Posted 02/03/2021 at 19:05:41
Mike
I don't disagree with having to take a punt on potential but it doesn't always have to be that. I mean it would be nice to pick them all up for sixty grand but sometimes you have to pay. It's about a balanced approach.
㿔M would probably be value given what we would have to pay for Zaha and what we paid for Richarlison.
You may be right about St-Maximin's injury record although, to be fair, up until this season, he's not been a crock. What I would say having watched him, he's got a special talent. He would find space in a single bed with Gemma Collins.
Martin Mason
236
Posted 02/03/2021 at 19:10:59
Thanks to Richarlison? Far too simplistic. Thanks to a good team performance is better.
Tommy Carter
237
Posted 02/03/2021 at 19:14:36
@ Mike. 224
Pulisic. Great shout. There's some talent to be had from Chelsea. Although I fear that Tuchel will know him well from his time in Germany and he'll get back in. If he doesn't, then he would be an unbelievable signing. He will become one hell of a player.
Tony Abrahams
238
Posted 02/03/2021 at 19:19:30
I honestly never felt really comfortable, especially the longer the game went on. I could see Armstrong was going to drop his shoulder and go inside Doucouré, and maybe if Allan wasn't shattered, there might not have been a gap, but we got very lucky then. And again at the end, when Pickford showed us how valuable it is having a good keeper making point-blank winning saves.
My own gripe is that we struggle to create many chances when we overload our team with central midfield players. When we play with a bit of width, I personally think we look a lot more dangerous when we counter-attack.
Dave Abrahams
239
Posted 02/03/2021 at 20:12:24
Alan (222), I also didn't think it was as comfortable a win as some fans are making it out to be, even the ones saying it was only in the last 10 minutes did they feel the pressure. I could sense the goal that never came at different periods during the game, in both halves, and was relieved as everyone one was, and I mean everyone, when the final whistle was blown.
I understand fans saying that they are only interested in getting the 3 points, and they don't care how they get them. In Carlo they trust. So do I to a certain extent, but I know, and Carlo will know, that they are happy while Everton win, like they are, backs to the wall... until they lose playing like that. Then, the worm will turn, like it would have done if Southampton had equalised in those frantic last few minutes, and they were frantic.
A match doesn't end in the 80th, 85th, or even the 96th minute – it lasts until the ref ends the game. Roll on Thursday for another victory, no matter how!!
Derek Knox
240
Posted 02/03/2021 at 20:12:36
Graham, @ 235,
I was enjoying reading your post until I read "He would find space in a single bed with Gemma Collins."
She makes me puke, no talent whatsoever, yet is seemingly always on the TV, not that I watch reality shows (nothing reality about them) but the constant adverts for the shows are enough.
Mind you, she's not alone there, how many others are stealing a living, supposedly under the guise of entertainment?
Mike Gaynes
241
Posted 02/03/2021 at 20:27:01
Graham #235, I do not use the word "crock" -- I think it's a frequently unfair slur -- but the fact is that Saint-Maximin did also have five separate muscle injuries last season, including two hamstrings that cost him 4 and 8 games respectively (per Transfermarkt) before the COVID shutdown. And he's now had three more injuries since the restart in July, including a calf strain that kept him out 11 games. The way he went down with that groin pull the other day he could be out two months. He's only 24, and not a big guy, so either there's a major flaw in the barcodes' training of him, or he has a problem that needs addressing. (Sorry I don't know who Gemma Collins is, but I think I understand your joke.)
Tony #238, the fact is our team is overloaded with too many central midfield players, and we just don't have the wide pace to counter dangerously very often. I believe Marcel and Carlo will address that problem in the summer along with a right back. WE NEED SPEED.
Stephen Brown
242
Posted 02/03/2021 at 20:27:23
I'm delighted with the season so far and we're much harder to beat and have some really good offensive players! Feeling really optimistic however it would be good if we could put the odd team/game away!
It would help our goal difference but more importantly my/our nerves!!
Danny O'Neill
243
Posted 02/03/2021 at 20:28:08
You're right Dave. Regardless of how calm or not we were or were not last night, both us fans and Carlo are happy with the win.
But the majority of us fans and more importantly I would imagine Carlo, will not be satisfied with how we won, even though sometimes you do get wins like that.
Tony Everan
244
Posted 02/03/2021 at 20:29:45
Talking of midfielders, I agree Mike, Tommy. Pusilic is the kind of player who would cost a fortune, but is exactly the type of player I want us to be spending the big money on. An exciting attacking midfielder, young quick, skilful, mobile and full of desire. How much would he cost, 50m ? I would love him at the club. I like Norwich's Argentine midfielder Buendia too, Arsenal have been quoted an eye watering 40m. I think this has to be the clear summer priority, closely followed by the right back, maybe Aarons? Then some clever business to get someone like Ismailia Sarr or better in with electric pace out wide who can also get goals.
Peter Mills
245
Posted 02/03/2021 at 20:53:25
I suspect Carlo has Targets 1B and 1A this season, and that is to be playing in Europe next season, either in the Europa or the Champions League. He would settle for the former, I'm sure, but as a winner he will have an eye on the latter.
He will focus on getting us there via a league placing, so expect pragmatism rather than beautiful football for the rest of the season (although I really enjoyed some of the free kick routines last night - fancy, Finch Farm turning up on the pitch after all this time).
The wild card is entry to Europe by way of winning the FA Cup, and I would be surprised if he has abandoned that route. He also understands the importance of a trophy. It's a tough one, but that difficulty serves to ease the pressure.
Jason Li
246
Posted 02/03/2021 at 21:01:19
Trying to work out how we play: Defend like the 300 film, and then we break and Key players choose their moments... relying on players who decide matches. It's not for everyone the Italian chess style of football. It took me ages to appreciate it in fascination when I used to watch Serie A on Channel 4 back in the day... but it makes sense this season. Messi plays like this, walks around and them explodes on the scene.
More positives to look forward to:
>I look at Leicester and think they have a terrible run-in without the magnificent Harvey Barnes. And the miracle that is Vardy surely can't play every 3-4 days full tilt until May? I reckon slowly but surely, Leicester might drop out of top 4 earlier this year, rather than in the last game like last year. So third is there for any team that wants to earn it.
>Historically, Italian managers won more Champions Leagues than any other nationality. And currently, we have the best one in World Football.
>I think on Thursday it will be another surprise again in terms of line up, because Ancelotti has different formations during the games, so hard to predict. Basically, were saying choose 11 in a permutation from a squad of about 20. Unlike some managers who pick 3 or 4 variations of the same team like Marco Silva (Also Moyes always played the same keeper and never willingly tried Baines as a left midfielder, Peanuts hardly ever no. 10). Carlo seems to pick some players in any 3 or 4 positions so it's like winning the lottery in terms of guessing his team sheet/formation. And I love it that the opposition will never predict the line-up and where players will stand on the pitch.
That's the genius I personally see in our World Class manager. Of course, there's a long way to go too.
But as it stands, things looking very good, and I feel we're all just watching this unravel in slow motion now to see where we finish.
Like waiting for the final Matrix or LOTR 3 to come out in the cinema to see the ending.
Dave Abrahams
247
Posted 02/03/2021 at 21:04:31
Peter (245), back to an old argument, would you be happy if we get Europa league entry next year, I would rather Everton stay out of that competition because the squad would not be strong enough, even with three good signings in the summer, to play in that cup and make a strong challenge for the top four, to gain entry to where the real money is and an attraction for the top players.
It's an old debate and the majority of fans, don't know how large a majority, would prefer we would gain entry to this cup,I would prefer to make a strong challenge for the top four and one of the domestic cups, just my preference.
Dale Self
248
Posted 02/03/2021 at 21:16:19
Nice Jason but I think we need to view these from a Peckinpah perspective. This is Carlo's bunch! Aging desperados adapting to the new ways of the premier league and surviving by any means necessary.
Bring me the head of Jurgen Klopp!
(Warren Oates was an underrated genius)
Derek Knox
249
Posted 02/03/2021 at 21:18:10
Peter @ 245, I was reading somewhere, or may have been an article on Sports TV, last week about how competitive Pep is, he regards missing out on any Competition as being a failure. They also went on to say, that this year there are 4 Trophies being contested by Man City this year, a feat that has NEVER been achieved by anyone.
So even if we concentrate all our efforts to getting the best we have available to face City (taking into account too, our home form?) in the FA Cup fixture, they will be driven to set a new record and won't be easy to overcome. I sincerely hope the Footballing Gods may be with us for ninety minutes, because if we do win that game, we are as good as at Wembley, barring self made banana skins in the fixture after.
Derek Knox
250
Posted 02/03/2021 at 21:24:15
Dale @ 248, I can get my hands on a German Pig's head will that do? You'll never notice the difference with a bit of artistry and an orange or an apple in his mouth. :-)
Andy Crooks
251
Posted 02/03/2021 at 21:33:16
There are some really interesting posts on this thread. Some posters have talked about the overall poor quality of a lot of Premier League football. I think it can be described as Covid football. No crowds, training ground atmosphere, condensed fixtures and fear. In many ways, the fact that there is football to watch and debate is quite remarkable.
In the context of this, I will be happy to take scrappy 1-0 wins for the foreseeable future. We need European football and it seems to me that Carlo is pragmatically managing this Covid season.
Of course, I get unreasonably frustrated and angry after some performances. This is my new 24 hours later approach.
Danny O'Neill
252
Posted 02/03/2021 at 21:35:50
Oh Dave (@247), that's a great one that could start a thread of its own!!
I get the sentiment and you're right, an old debate, but a very good one that is very much down to preference.
I'm more on the qualify for Europe, win a trophy and build from there. If we keep waiting for and only aiming for gold, we will never get silver or bronze and just be also rans.
I appreciate that football has changed a lot, but to my own youth, we won a trophy, qualified for Europe, won a "secondary" European trophy and then the league (okay in the same season). The spoils of Champions League (as it is now called) would have followed had it not been for well documented historical events. But we (would have) got there by taking smaller steps first.
I look at Chelsea's path throughout the 90s. Their journey started then with cup wins and UEFA cup / Cup Winners Cup campaigns before Abramovic, Mourinho and the league titles flowed. Likewise City's journey. It didn't start with Champions League qualification, they progressively improved, qualified for Europe and won the odd trophy on the way to where they are now.
So for me, qualify for Europe, win a trophy. Put ourselves on the map. Only this time, build and capitalise on that to get to the promised land. We were unable to do that between 1985 - 1987 due to circumstances beyond our control. We failed to do it in 1995 because of our incompetency as a club and business.
Get a foot on the ladder first and then start to climb higher. That's just my view though!
Jason Li
253
Posted 02/03/2021 at 21:38:55
Dale @ 248
Warren Oates; I may have to add some more films to my watch list.
I watched a few Clint Eastwood films, and admittedly enjoyed them. My dad raved about them, so I watched a couple with him. The scenary and tense atmosphere are superb in some films (ironically like Carlo's set-ups for long defensive spells under the cosh).
Will be good to check out some Westerns again. Django was the last one I watched so maybe time to revisit the wicky-wicky-Wild-Wild-West films again.
Jay Wood
[BRZ]
254
Posted 02/03/2021 at 21:40:31
Danny @ 243, this:
'The majority of us fans and more importantly I would imagine Carlo, will not be satisfied with how we won.'
Carlo was very satisfied with how we won:
'The expectation was to win and we did it with a good performance and strong teamwork, all the players contributed. I am really pleased with this.

'We started well, scored early, were very good on free kicks and had control.

'Calvert-Lewin didn't score but had a fantastic game and worked hard.

'We were really strong defensively and deserved to win.

'We defended well, not only because of Allan. He did a good job but the key point was the three strikers tried to press high.

'To have Allan at the back, we are more able to do this, Allan covers a lot of the pitch in that position. It was really important to have him back because we know how important he is for us.'
And as I have already said in this thread, as I have been with ALL our (fully merited) wins this season, as a fan I too was/am satisfied.
There is a method, a purpose, to how we are playing WINNING football with a winner's mentality that has been too long lacking in Everton teams.
This, IMO, comes principally from the manager.
We did not get lucky last night. We were not hanging on at the final whistle. It was not a painful watch.
Some posters make it sound as if we are watching Billy Bingham's would-be champions in 1974-75, grinding out results but playing 'football' that offended all the senses.
We're a good team, getting better and more importantly, getting results.
Dale Self
255
Posted 02/03/2021 at 21:44:03
Jason, you will not be disappointed with Peckinpah. Brutal, violent stuff but as the west was I imagine. Warren Oates is admittedly an unusual lead but stick with him it is a good ride.
And Derek, I think that works as long as you get the specs and the cap right. But maybe it should be the pig's ass now that I think about it.
Danny O'Neill
256
Posted 02/03/2021 at 21:50:06
Absolutely Jay. The mentality of this team and squad has changed no end from the fragility we had last season. And let's be honest, a lot of those players are still here but their mentality has changed. That is down to the manager in my opinion because he is a serial winner.
I get the quotes you present and read / heard them myself. Carlo will obviously big the win and the players up to the press; rightly so. We won fairly comfortably despite the 1 - 0 scoreline and inevitable late pressure from Southampton in my opinion.
I guess I'm just with others that longer term both me for one, and I would suggest the manager, would rather be winning playing more convincingly than we did last night. But that doesn't distract from what I though was a pretty professional performance and great result as we head into the business end of the season.
I don't quite recall Bingham's years other than I knew of him. My first real recollection of an Everton manager were the Gordon Lee years!
Jay Wood
[BRZ]
257
Posted 02/03/2021 at 22:22:10
Be grateful you avoided the Bingham years, Danny.
We had the title in our hands, then managed just one win in our final five games, finishing 4th 3 points behind the eventual champions Derby when it was just 2 points for a win.
Our football that season will forever be summed up for me in the scathing words of a journalist who wrote in his match report after we went to the grassless ploughed field that was Derby's Pride Park and won 1-0. Those were the days when groundsman appeared at half-time with heavy 'stompers' (like you see in cricket sometimes when the bowler wants to flatten a foothold in the crease).
'The best entertainment of a dire game was at half-time when the groundsmen came on to stomp back into place the remaining sods on the pitch.'
To describe our 'football' that year as 'attritional' is to flatter it.
Peter Mills
258
Posted 02/03/2021 at 22:22:45
Dave#247. The only thing that truly interests me in football is an Everton player lifting a trophy. Always has been, since watching one lift the Liverpool Senior Cup, then another holding aloft the Charity Shield, in the early 60s.
But I recognise we are in different days. European football, world football, is everything. That boat is already leaving port, the cartel has taken over the ship. If we can take a flying leap this season we may just gain a place on the cruise. And even if we do, there will be Colina-esque figures lurking in the shadows.
Carlo knows that his paymasters want to be on that European stage, even if it is in the junior tournament. It is the way to attract players, and make money. But our manager is used to dining at the top table, he will have an eye towards the Champions League.
Tony Abrahams
259
Posted 02/03/2021 at 22:26:02
So if the three strikers tried to press high up the pitch, then Sigurdson must have been one of the strikers. Glyfi did well for the goal, but running forward to close down his opponent to try and stop him playing, is definitely not one of his strongest points. He doesn't lack willingness or effort, he just lacks pace or that basic sharpness to change direction to try and win the ball, and sometimes it felt like we were a man down, because of this imo.
I'm aware you can't be good every week, but I'm just glad Southampton were more passive, and preferred to play in areas that are not so damaging, whereas Newcastle and Fulham, who also benefited from playing against a very narrow Everton midfield, had the nouse to utilize the space out wide and in behind, and ultimately found it easy to defeat us.
I'm also aware that Ancellotti's not got much speed out wide, but he doesn't fancy Bernard, Iwobi doesn't do enough to cement a regular place, and King is yet to start, so I'm not sure if Carlo is going to try and sign many wide players, but who knows? Because It's hard enough guessing what team he's going to select from game to game, but also in his favour, is that he's got a terrific win percentage, considering this squad has many deficiencies.
Danny O'Neill
260
Posted 02/03/2021 at 22:33:53
That made me smile Jay; you have a way with words!
Probably not the same, but the 85-86 season was another one that got away too. Okay, Liverpool went on a late surge like a grand national winner but it was still ours to lose in those last few weeks.
The football wasn't atrocious that season, but it wasn't as easy on the eye for the purists as we accommodated Linekar's pace. Much more direct from the Champions of the previous season as I recall.
Brian Wilkinson
261
Posted 02/03/2021 at 22:42:34
Must confess Danny, I enjoyed seeing Lineker scoring for fun, was gutted when we sold him and if I remember right Both title wins we scored 1 goal more and a couple less for the other title win.
It was just that Lineker was knocking the goals in, instead of shared, had we scored say ten goals less with Lineker in the team, I could agree our goals dried up that season, but we performed as well that season, Lady Luck deserted us those last couple of weeks, in both league and cup, and pains me to say our neighbours put in an unbelievable run, at the end.
Kendall came out with he didn't suit our style of play and justified himself with saying we won the league the following season, then paused and said I should have put a buy back clause in his contract, why if he didn't suit our style of play.
Like I said previously, Kendall thought he had the Barcelona job and could have been in his mind, to have him at Barcelona, if he got the job.
Danny O'Neill
262
Posted 02/03/2021 at 22:46:45
I was surprised Southampton didn't press as much and basically backed off when we had possession at the back. Fulham certainly didn't.
It is very difficult to predict Ancelotti, which is a good thing. To my previous, imagine when he has more and better players available.
What we can't deny is what he has gotten out of this squad. It's thin on the ground, it is work in progress, it needs more quality and depth. But come Thursday he could have us sat in 4th position. In March, with a fairly decent run in on paper.
Brian Wilkinson
263
Posted 02/03/2021 at 22:49:53
Apart from Rooney leaving, Lineker was the last player I was gutted at, when we sold him.
Lester Yip
264
Posted 02/03/2021 at 22:53:49
Dave @ 252. I agree with what you said. Reward in Europa is not great and the extra games can affect result in the league. But without that how the players gain that experience playing against euro better teams as a team? And the participation in Europa (plus the Carlo's effect) can attract better players.
From football talents' point of view, when they look at teams in EPL, if they can't get in the traditional Big 6, the next tier will be us or Leicester. I think we're in top position to get the next big thing given the money, examples of success by DCL/Godfrey, and a World Class manager.
I can see that Carlo stretches the players by playing them in different positions. I know it didn't always work (Moyes era playing square pegs in round holes) but it provides the extra cover when needed.

Danny O'Neill
265
Posted 02/03/2021 at 23:05:08
I'm / we're splitting hairs Brian. The 85-86 team was great to watch. We put 6 past Arsenal at Goodison and 6 past Southampton on a bizarre day when we still thought we had a chance of winning the league. I remember the cheers resonating down from the main stand to the Gwladys Street as those with their transistor radios listened in to what was going on elsewhere with our rivals. False dawns unfortunately.
A great team that came unstuck and were overhauled by an impressive final sprint that coincided with our own slip ups. The reverse Oxford United moment!
But in today's context, a team that finished second, were FA Cup Runners up and should have been mixing it with Europe's elite were it not for the obvious.
Dave Lynch
266
Posted 02/03/2021 at 23:16:35
Jay @ 257
Did you mean The Baseball Ground?
Brian Murray
267
Posted 02/03/2021 at 23:54:34
Jay. We got the name Bingham's Robots by the media but, as Latchford said in his book, we were only a decent goalie away from being Champions that year and in 1978 under Gordon Lee. It was a terrible decade in this city to be a blue though growing up.
Will Mabon
268
Posted 02/03/2021 at 00:03:58
Brian, well remembered; "Bingham's robots" - and it was following that very game Jay mentions (which I attended) that it started, courtesy of the Daily Mail match report, who incidentally seemingly had it in for us in those times, always marking us down in their exclusive Entertainment League that they ran in parallel with the actual league table.
We have quite a history of being unloved...
Don Alexander
269
Posted 03/03/2021 at 01:19:50
At this time of night, reflecting as others are on decades past, I was, for once only as a fan (aged 16), exultant when we were champions in 1970. I was therefore appalled when my club sold Alan Ball soon afterwards.
We then sold Westy, Rankin, Howie, Johnson and others but signed Lawson, Belfitt, Clements, Harper and more such luminaries to try to exceed the talents of those we sold. To say it was a let-down was an understatement, especially as Paisley was leading our neighbours to world-wide fame lasting until now.
In the mid 80's we had only three years of relative success until the European ban courtesy of we-all-know-who, they again having won the European Cup in 1984 and the championship a year later, caused our squad to massively splinter.
Then we were invited with Arsenal, Man Utd, Liverpool and Spurs to form the new Premier League in 1992. We were led by a card-carrying Tory numpty who taught Kenwright all he knew. He was Sir Philip Carter, a non-entity so "successful" for our club that Kenwright later named a stand after him, as if to match the one dedicated to Howie, the true football guru.
And then the Premier League began, with Everton's self-proclaimed greatest fan mostly in charge throughout. Almost immediately football at Goodison has been played on quicksand figuratively (Mike Walker, Howard Kendall Mk 3, Walter Smith, David Moyes, Roberto Martinez, Ronald Koeman, Marco Silva, and Sam Allardyce fans, please defend their Kenwright-influenced records should you wish), decade after decade, whilst those in (and especially without) the boardroom get fat and rich at the expense of us fans.
Bitter Blue? You bet I am, but the Heysel atrocity affected every other top side too. Just why have we alone fallen off a cliff none of the other five Premier League founders have, and who the fuck has been chiefly responsible?
And why is he still influential, as chairmen must be?
Mark Andersson
270
Posted 03/03/2021 at 04:08:57
Don 269.. I feefeel your pain...
Tony Abrahams
271
Posted 03/03/2021 at 08:10:01
The irony of Peter Johnson, who was lauded on the kop as "Agent- Johnson" is that it was his predecessor, one of the greatest Evertonians on the planet, who turned the "aristocrats of the north" into plucky little Everton.. so let's just hope that Kenwright's predecessors, turn us back again!
Dave Abrahams
272
Posted 03/03/2021 at 09:27:00
Peter (258) and Lester (264), yes I understand your viewpoints, they make sense, but I would prefer to wait one season without the Europa league and go all out next season to get in the top four and have a proper go in the Champions league, another twelve months for Carlo to really forge this squad together with his ideas and footballing nouse. What's another twelve months, we've waited, patiently, very patiently, the last thirty years. I honestly think playing in the Europa league next season would cock up our chances in the premier league.
Dave Abrahams
273
Posted 03/03/2021 at 09:41:09
Jay 209) and (254), I beg to differ with your views on the game, although I realise we all see the game differently, and I think you felt the same anxiety lots of us felt during the game going by your assessment of the game at half time @ (27).
Brian Williams
274
Posted 03/03/2021 at 10:23:08
Dave#272.
Agree with that 100% mate although we'll get pelters for thinking that way!

Dennis Stevens
275
Posted 03/03/2021 at 10:37:02
Dave #272, etc. As you mentioned, it's been a a long running discussion, the pros & cons of the lesser European competition. However, it's a bit like the discussion as to whether you'd rather win the Cup or finish top four in the League. It works in the abstract, but come match day you want to see Everton endeavour to win every game &, by extension, to win every competition. You can't pick & choose, the best you can do is try to win every time. If the team are good enough we may end up with something to show for it.
Jay Wood
[BRZ]
276
Posted 03/03/2021 at 11:02:16
Dave @ 266.
DOH! A senior moment!
I of course meant Derby's ancestral home the Baseball Ground and not their present day lodgings.
As someone who still thinks Arsenal plays at Highbury, City at Maine Road, Sunderland at Roker Park, etc, etc, I'm quite impressed with myself that I even know Derby now play at Pride Park!
Mick O'Malley
277
Posted 03/03/2021 at 11:12:44
I'd sooner see us win a cup than finish top 4 any day of the week, a cup win can be a catalyst for further success, the belief that Kendall's team got from reaching the Milk cup final and the narrow defeat against the RS spurred them on to win The F.A cup a few months later, they started the 84/85 season as cup winners and the players got a taste for trophies and never looked back, but that's just my personal preference, I hate the finish 4th trophy, it's a shite competition that's designed to be won by the elite, the European cup in the 80s was a much harder trophy to win.
Brian Wilkinson
278
Posted 03/03/2021 at 11:14:45
Jay, I wish Stoke still played at the Victoria Ground, I used to love that awayday.
Jay Wood
[BRZ]
279
Posted 03/03/2021 at 11:20:25
Dave @ 273.
Yep! We all see the game differently. And I repeat, I truly did not feel any great anxiety for the entire game until the two referenced chances in the final 5 minutes, for the reasons already listed. Others expressed a similar reaction to my own. Yet others echoed your feelings. And..?
As for your views on not wishing to qualify for Europe this year, this is old ground we've kicked around before and I simply cannot, and will never, understand what I consider your (and others) warped logic on this.
In football, as in life, you cannot cherry pick your moments which is the basis of your thinking. You have to sieze the moment and opportunities as they come your way, not pass them up for some 'perfect' scenario in the future, which, of course, you have no guarantees of.
Yes, winning an actual trophy would be first on my Everton wish list. But next best is competing in Europe. Not just once every 5-10 years, but year on year. We simply haven't done that as a club.
We are currently extremely well placed to securing a top 4-6 finish. NOW! THIS SEASON! is the time to qualify for Europe.
Thereafter, it befalls to the management, the DoF, the manager and the squad to ensure we have the necessary resources to remain competitive next season in both Europe and the domestic competitions.
Hugh Jenkins
280
Posted 03/03/2021 at 11:39:54
Tony (271). Without wishing to be a pedant, I think you mean successors as opposed to predecessors in the context you refer to?
Chris Williams
281
Posted 03/03/2021 at 11:52:39
Had I a choice, it would be win the cup, and qualify to play in the Europa League next season. Unless the rules have changed.
I'm no great fan of the Thursday night Sunday grind, plus starting the season about a month early doesn't help, especially in the current difficult environment, and several international tournaments too... teams like Wolves managed okay. But people keep telling me that it can attract players of the calibre we require.
On reflection I'd choose finish 4th and win the Cup!
Dave Abrahams
282
Posted 03/03/2021 at 13:29:57
Jay (279), yes we'll leave that argument there over the Southampton game.
Regarding the Europa league cup, I doubt we will have the resources by next August to compete in both the premier league and the Europa Cup, I definitely think that the latter will seriously hamper our chase for the top four places in the premier league, another twelve months would make a great difference to our chances of getting Champions league football, where the money is, personally you've got more time than me for the wait, so why the rush!!
Brian Wilkinson
283
Posted 03/03/2021 at 13:39:07
Chris@281, I would change your last paragraph, finishing 4th to 3rd mate, 4th does not guarentee us Champions league football, should our neighbours win the champs league, and Utd the Europa league.
John McFarlane Snr
284
Posted 03/03/2021 at 13:49:36
Hi Dave [282] I'm with you on the subject of whether or not we would be prepared for a season of European competition, and on a seasonal top four/six position, that would certainly fill the coffers, but an FA Cup win or League title. would 'fill the heart'.
Dave Lynch
285
Posted 03/03/2021 at 14:07:15
Jay@276.
I know all about senior moments buddy.
How football was ever played on that ground is beyond me.
I think it was Emlyn Hughes (growl !!) who once said it looked like the tide had just gone out on the pitch.
Chris Williams
286
Posted 03/03/2021 at 14:27:48
Brian,
That certainly simplifies my choice. 3rd place and the FA Cup it is!
Chris Williams
287
Posted 03/03/2021 at 14:32:30
Dave,
That was Shankly. He said he was glad they got the game finished before the tide came in.
Hughes was a stranger to irony, humour and intelligence!
Graham Mockford
288
Posted 03/03/2021 at 16:13:30
Remaining games
Home Burnley, Palace, Spurs, Villa, Sheff U, Wolves
Away. WBA, Chelsea, Brighton, Arsenal, West Ham, Villa, Man City
27 points gets us to 70 which I think is the absolute minimum to finishing Top 4
That probably means we can't afford no more than two more defeats and a two or three draws. Still think it's a big ask.
On a positive note the City game is the week before the CL final so let's hope they get there because they will have tied the league up by then.
Danny O'Neill
289
Posted 03/03/2021 at 16:27:34
I don't necessarily have the seniority of all here, but I do have those moments. Filbert Street and Upton Park are still slips of the tongue.
I viewed something similar earlier in the season, but here's my preference in priority:
1. Champions League qualification and win the FA Cup.
2. Win the FA Cup.
3. Champions League qualification.
4. Europa League qualification (via league position).
5. Any of the above!
I so want my son (and me again) see Everton lift silverware. Like everyone, I want us in Europe. I would prefer that was the Champions League, but I'd take Europa over nothing. As I said earlier, many teams have done that, been successful and put themselves on the map before being successful in the Champions League or it's predecessor. We may well have done already but it wasn't to be.
Hugh Jenkins
290
Posted 03/03/2021 at 16:54:02
Emlyn "Crazy Horse" Hughes - all the wit and charisma of backward chimpanzee.
Derek Knox
291
Posted 03/03/2021 at 17:10:18
Hugh @ 290, a little unfair that!
The RSPCA will be up in arms, as many chimps could take offence by that. :-)
Christy Ring
292
Posted 03/03/2021 at 17:27:16
Brian#267 Latchford also said in his book, they would have won the league that year under Bingham, if he had given them a rest between the games, I think it was one win out of the last five games, instead he ran them into the ground, and they were absolutely knackered on match day.
Andy Crooks
293
Posted 03/03/2021 at 18:31:36
Christy, Bingham was a notorious sergeant major type and I can just imagine how Bob felt.
Tony Abrahams
296
Posted 04/03/2021 at 08:15:08
Thanks, Hugh, and no worries on being pedantic. only one winner on ToffeeWeb when it comes to the use of grammar, which was never one of my strongest points, as you've pointed out to me!
---
Add Your Comments
In order to post a comment, you need to be logged in as a registered user of the site.
Or Sign up as a ToffeeWeb Member — it's free, takes just a few minutes and will allow you to post your comments on articles and Talking Points submissions across the site.
---
© ToffeeWeb