Premier League fixtures announced
Thursday, 20 August, 2020
Blues kick off at Spurs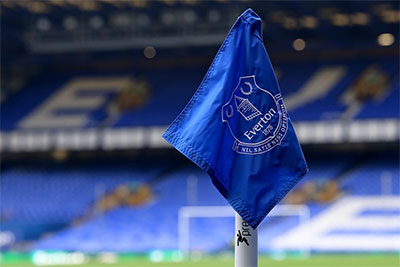 Everton will kick off the new Premier League campaign at the Tottenham Hotspur Stadium and conclude it at the Etihad Stadium following the release of the 2020-21 fixtures.
The Toffees were handed a trip to the Capital on the opening weekend for the second season in succession, with their visit to Spurs scheduled for 12 September although games are subject to change based on which are picked up by domestic broadcasters for live televised coverage.
Everton then host newly-promoted West Bromwich Albion before travelling back to London to face Crystal Palace the following weekend.
The first derby of the season comes comparatively early in the schedule as Everton's fifth match of the campaign at Goodison Park on 17 October.
The club's 2020-21 schedule avoids the relatively daunting runs of matches against the so-called "big six" that characterised last season, with only the successive games against Spurs and Arsenal in April seeing Everton play any of those teams back-to-back.
→ View the full fixture list (subject to change for TV coverage)
---
Reader Comments (98)
Note: the following content is not moderated or vetted by the site owners at the time of submission. Comments are the responsibility of the poster. Disclaimer
Andrew Brookfield
1
Posted 20/08/2020 at 09:15:40
Get past Spurs, and they're three winnable games in the run up to the first derby. Shame we are at home for the October fixture, much more likely fans will be back in the ground for the February match at the Urinal.
John Kavanagh
2
Posted 20/08/2020 at 09:18:30
Not too bad for us. Apart from Spurs away, we get to play the rest of Sky's favourites at home first, which means the second half of the season will be harder.
Be interesting to see how Højbjerg performs against us. Just hope we turn up with something resembling a midfield.
Ray Roche
3
Posted 20/08/2020 at 09:19:46
Four of our last six games at home.

Should help our relegation battle.😉
(Just to please the doomsayers amongst us)
Stephen Meighan
4
Posted 20/08/2020 at 09:21:47
You could've put your house on the first derby being at Goodison when there won't be any fans there.
Christy Ring
5
Posted 20/08/2020 at 09:30:27
If we can bring in Allan & Doucouré, to completely change our midfield, and a couple of wide players, I'll look forward to the new season.
Joe Parkinson
6
Posted 20/08/2020 at 09:43:18
My Oh My... What a Surprise, the Shite at home.... the First and Last games of the season.
I'm already sick to fucking death of them.
Please, Everton, just for a change, work it up them in the derby.. Give us something this season.
Jim Bennings
7
Posted 20/08/2020 at 09:46:51
Spurs away, a team we last beat when King Henry VIII was still combing his ginger beard with a turkey bone.
Tony Shelby
8
Posted 20/08/2020 at 09:54:38
Spurs away, three potential banana skins and then a crowd-less derby.
Fucking great!!!
Paul Hewitt
9
Posted 20/08/2020 at 09:56:03
Let's hope we don't need to win the last game to stay up.
Ed Fitzgerald
10
Posted 20/08/2020 at 09:56:43
It's annoying that all our 'big' home games take place in the first half of the season therefore rendering home advantage meaningless. I'm more than pissed off that the Goodison faithful will not be there to display our collective revulsion for the RS for consecutive derbies.
I hope Bielsa twats Klopp over the head with his famous blue bucket on the first day of the season and more importantly takes three points off the RS.
Robert Tressell
11
Posted 20/08/2020 at 09:59:53
Christy - that would be marvellous. But Brands had said 2 or 3 signings. So there's only one further spot up for grabs if we sign a midfield duo.
Either centre-half, right wing or right-back by the looks of things.
So there might still be plenty of game time for Bernard, Iwobi and Walcott next season.
Liam Reilly
12
Posted 20/08/2020 at 10:01:33
I reckon the Premier League is stronger this year with Leeds, WBA and Fulham replacing the 3 going down.
Brands needs to work some magic and bring players in now, as we cannot start at Tottenham with the slowest midfield in the league, or we'll not get out of our own half.
John Kavanagh
13
Posted 20/08/2020 at 10:02:50
Fear not, Jim. The last time we played Spurs they were awful. Only problem was we were simply dreadful.
Surely next season can't have as many all-time lows as last season because, if it does, relegation beckons.
Brands had better get a move on this week because anyone signed from most countries has to go into 2 weeks quarantine before they can even join the squad.
Joe McMahon
14
Posted 20/08/2020 at 10:04:29
We were never going to be at home first match. Liverpool always start with a home match, so they get the points early. I can't be sure but, in Premier League history, Everton have started with a home game 3 times in 28 years.
Anyway, Spurs will be shiting themselves, Davies and Gomes ripping them apart in central midfield and Calvert-Lewin smashing in two 25 yarders. Or take out Richarlison and test Pickford at every opportunity.
Neville Wellings
15
Posted 20/08/2020 at 10:09:09
So it's the last game of the season... Man City are one point ahead of the RS, all they have to do is beat Everton to win the League.
We're 12th or maybe even 11th and Man City are strolling to a 2-0 win until a scrappy goal by us near the end puts City into a panic and, in the last minute of injury time, a Limpar-like handball gives Everton a penalty.
The RS are 4-0 up and if we equalise with the pen then Liverpool win the league. What do we do??!!!
Tony Everan
16
Posted 20/08/2020 at 10:13:40
We need to purge this defeatist mindset and negativity.
Get an organised and quality midfield with say, Allan, (Doucouré or Santamaria or Sangare) and David Brooks and give Tottenham a really competitive, tough game. We have players like Richarlison who can come up with a match-winner in a hard-fought game so with a much better midfield we can do the business.
Same goes for the rest of the games, get the midfield right and we can be a very improved team.
We need a bit of togetherness and confidence behind the new team and new midfielders, so when the new lads come in, us fans have to play our part.
Then Spurs and the other teams can do some worrying about us.
Phil Greenough
17
Posted 20/08/2020 at 10:26:53
The negativity knows no bounds on ToffeeWeb, it's burned deeply into the psyche of its members. Joe at 14 is a prime example.
Instead of checking facts on TW's database, he would rather make this outrageous statement "I can't be sure but in Premier League history Everton have started with a home game 3 times in 28 years."
I did a simple check and could only be bothered going back to 2008, but since then we have started the season, six games at home and six away. Yes, there are times when we or the shite start the season at home two years in a row, but it balances itself out.
Unfortunately, the victim culture and negativity that pervades EFC is all too real.
Brian Harrison
18
Posted 20/08/2020 at 10:37:08
I am quite happy with our opening 10 games, you tend to know after 10 games how your season is going to shape up. Obviously having no fans in for the opening fixture is a bit of a downer, but it's the same for all clubs.
Hopefully Ancelotti will have made some good additions to his squad, and hopefully and just as important started to change the mindset of this group of players.
Fran Mitchell
19
Posted 20/08/2020 at 10:37:17
A good balanced opening set of fixtures.
Last season was apparently an 'easy start' and it contributed to our downfall. All games are winnable, all are losable.
Graham Hammond
20
Posted 20/08/2020 at 10:50:09
It's all rigged and anyone with a brain knows it. The RS again get a promoted team at home which (with the help of officials if needed) guarantees them the three points and puts pressure immediately on the other title contenders.
The Goodison derby in an empty stadium, so predictable. Put your money now on another RS title win, the RS backers and football authorities will see to it again that they get what they want. Power, corruption and lies.
Joe McMahon
21
Posted 20/08/2020 at 10:54:04
Phil @17, that's why I said I can't be sure. If many fans are negative it's the way the club has performed and operated at Board level for over 30 years.
Don't know about you but sick of slow low scoring boring football, season after season. Martinez first season being the only standout in decades. If that makes me negative, is it any wonder?
Mike Keating
22
Posted 20/08/2020 at 10:57:34
Neville @15,
When the penalty kick was first introduced, the game was played largely by gentlemen and, on the grounds that a penalty implied unsportsmanlike conduct, the penalty taker would deliberately hoof it out of play.
As gentlemen we should do the same.
Paul Birmingham
23
Posted 20/08/2020 at 10:58:07
As many of predicted, it was a nap, most our our big home games early doors, will be behind closed doors, but hopefully we can transcend the negativity, and the team will have learnt and will improve to playing at an empty Goodison Park.
Andrew Ellams
24
Posted 20/08/2020 at 11:03:42
Paul Hewitt @ 9, I'm already seeing the last game as a title decider.
Dan Kemp
25
Posted 20/08/2020 at 11:10:09
You say it's rigged, but I would say playing Leeds in the first game is a tricky one. They will be well up for it, on the back of a season of developing a winning mentality. I'm glad it's not us playing them at home first.
Not sure I fancy Spurs away though... let's face it, we never win our first game of the season, so we may as well play it at a ground we never win at anyway!
Steve Stallwood
26
Posted 20/08/2020 at 11:40:56
When was the last time we played the first derby of the season at Goodison?
Minik Hansen
27
Posted 20/08/2020 at 11:49:15
Apart from December with back-to-back tough games, it looks decent. Regardless of important home fixtures in the first part of the season, the crowd will push our team in the second half, no matter the opposition. Looking forward to it (please, let's get some good players in and perform for us!).
Ian Jones
28
Posted 20/08/2020 at 12:10:35
With a few comments already made above about the number of times our opening match is away, I took a look and went further than 2008. It seems since the Premier League started, assuming the info off the Everton FC main site is correct, out of the opening scheduled 28 games it's
17 Home
11 Away
Also, 8 wins. 13 draws, 6 losses
One match was postponed
4 consecutive home games from 1996 to 1999 inclusive and
6 consecutive home games from 2004 to 2009 inclusive
I think it can be said that we get our fair share of opening games at Goodison Park.

Michael Kenrick
29
Posted 20/08/2020 at 12:28:58
Many thanks for your fact-checking, Phil (17) and Ian (28).
It is maddening to read on here such lazy shit like this flung against the wall. It sticks and needs a disproportionate amount of hard and diligent work to get it scraped off.
What a lovely and gracious acknowledgment by Joe of his error. We've all had to tolerate it, Joe. The difference is we don't use that as a pathetic excuse for making up and then posting utter shite.
Paul Hewitt
30
Posted 20/08/2020 at 12:34:30
How can people moan about the first derby at goodison in an empty stadium. We haven't won one in ten years in full stadiums.
Will Mabon
31
Posted 20/08/2020 at 12:51:42
I'm with those taking a balanced view of the first ten games.
We had an "Easier" start under Koeman (*as I remember it, not fact-checked; gulp) which fell apart after that cup game.
A particularly challenging one can lead to a tough situation. This one looks like a good mix and gives us a chance of adjusting to varied opposition.
That's the positive angle. Have to cite the irony of having the empty stadium however, against the RS, in this one-off situation, at least for the occasion. You just knew it...
Robert Williams
32
Posted 20/08/2020 at 12:59:00
Wasn't our last home derby with an empty stadium – wasn't that a draw? Apologies if I'm wrong.
Ray Roche
33
Posted 20/08/2020 at 13:06:22
If we get drawn at home against a newly promoted side it's 'fixed' because they'll be up for it. The shite are drawn at home and it's an 'easy three points'.
You couldn't make it up.
Not EVERYTHING is fixed against us. They're supposed to be the permanently offended. Not us.
Steve Stallwood
34
Posted 20/08/2020 at 13:11:01
Robert (31)
I was alluding to when we play our first derby match in any season. I am sure that for very many years all those first derbies have been at Anfield. But surprise, surprise this season of all seasons we get to play them first at an empty Goodison, with the possibility of playing them in front of a crowd at their place next year for the return match.

Rob Halligan
35
Posted 20/08/2020 at 13:13:42
As per usual, nothing but mainly negativity on here. I'll add some positivity if you want, and say that the last time we played Spurs first game, followed by West Brom, we went on to win the league.
And before anyone asks, no, I don't think we'll win the league.
Michael Lynch
36
Posted 20/08/2020 at 13:15:03
As we have no idea when any of us will actually be allowed into Goodison, I'm fairly underwhelmed by this year's "fixture day". Looking ahead, there's an outside possibility a few of us might get to see the derby, or more likely the run of three big games in December, but I would guess there's only an outside chance of a full house this season.
I would say that it barely matters whether we – or the Shite – are playing at home or away while the grounds are closed to fans. But as the season progresses and fans are allowed back in, it does mean that this season – like last – will be played under two different sets of circumstances. So, all titles should come with a huge asterisk next to them, just as they should for the 2019-20 season.
Steve Pugh
37
Posted 20/08/2020 at 13:24:21
Playing the big clubs at home first raises an interesting question. Considering the importance of home advantage, does it give some sides an unfair advantage being able to play more of their big home games with a crowd?
Shane Corcoran
38
Posted 20/08/2020 at 13:26:50
Steve, for 11 seasons in a row, starting in 2002, the first Derby was played at Goodison.
Plenty of scope there for a conspiracy, but if you're going to look for one, you need to pick the right side of the argument to start with.
Liam Reilly
39
Posted 20/08/2020 at 13:35:09
"The difference is we don't use that as a pathetic excuse for making up and then posting utter shite."
Wow Michael #29 - Do you also do children's parties?
Andrew Ellams
40
Posted 20/08/2020 at 13:50:33
Rob, the last time we played Spurs away on the opening day, they did the double.
Steve Stallwood
41
Posted 20/08/2020 at 13:52:36
Shane, thanks for the info which just goes to show how poor my memory has become!
Joe McMahon
42
Posted 20/08/2020 at 14:00:37
Micheal K, yes my hands are up, it just turned into another rant from me.
Where I live (55 Miles from Liverpool) I'm surrounded by never been to Anfield Kopites, and occasionally the frustration manifests itself.
Iakovos Iasonidis
43
Posted 20/08/2020 at 14:04:07
It seems so soon...we are not ready for this yet...
Rob Halligan
44
Posted 20/08/2020 at 14:11:12
Andrew, get your money on Spurs for the double then. Should they somehow manage to win the league, it will be the first time in 60 years. And some think we've had it bad!
Andrew Ellams
45
Posted 20/08/2020 at 14:14:11
Rob, I'll go with the 1984-85 Spurs and WBA omen without repeating those results obviously.
Could you imagine ToffeeWeb if we got tonked 4-1 on opening day.
Joe Parkinson
46
Posted 20/08/2020 at 14:14:31
The last time Everton started the season at home and ended the same season at home was...???
Please somebody enlighten me. I'm not as efficient in fact-finding as some well versed on this site. Ta.
Rob Halligan
47
Posted 20/08/2020 at 14:15:45
Andrew, I said exactly the same to someone this morning. This forum would go into total meltdown.
Rob Halligan
48
Posted 20/08/2020 at 14:22:22
Joe,
Season 2015-16. First game at home to Watford, drew 2-2, and last game was at home to Norwich, won 3-0.
Ian Jones
49
Posted 20/08/2020 at 14:24:56
It seems the fixture list is never going to please everyone - we all have our interpretation of what constitutes an easy run of fixtures.
One of these days, it would be great if we could just treat each fixture the same and let others worry about when they were playing Everton.
The derby games are obviously important fixtures. However, to please both sets of fans is not easy, especially season ticket holders. If every season they were to alternate which team hosts the first derby which seems sensible, each set of fans would only see the home fixture of a particular season every other calendar year but of course, with the first fixture being alternated, it would effectively mean seeing the home fixture of the following season in the same calendar year... think that makes sense!
Dave Lynch
50
Posted 20/08/2020 at 14:47:36
You have to play them all twice, it doesn't matter in what order.

Sad fact is... 90% of teams will not fear playing us at the moment and will look at us as an easy fixture.

We need miracles at the moment, pray Carlo can turn us around.
Matt Muzi
51
Posted 20/08/2020 at 14:58:11
Fixture list doesn't look too bad, could of been a lot worse.
Like others on here, potential new signings, specifically in centre-midfield and, if possible, on the wing, are going to be major if we can sign the right players; this could completely turn our fortunes around.
I am very concerned we may only bring one player in because of FFP and world economics; any others coming in will be dependent on getting rid of the dross.
Brands is going to have to earn his money because, if we don't improve the midfield, I think this could be a very tough season, as I can't see Gbamin being anywhere near the first team till March next year and who knows what sort of a player he is going to be!
Which brings me on to the final point; if we have another season of injuries like last season and we don't bring in the right players, it really will be a tough season.
Richard Duff
52
Posted 20/08/2020 at 15:03:11
I've checked and I'm right.
All games are either difficult or hard depending on circumstances at the time. Spurs away may be good as they lose a key player in the transfer window the day before or Walcott misses the bus. Spurs away may be bad as Walcott catches the bus and Richarlison is off to Barcelona; let's see when the time comes.
As for the RS, the last time Leeds got promoted, they battered a team on Merseyside on the first day with mesmeric football. Imagine Allison having a half-time sit-down protest!!!!
Jay Wood
[BRZ]
53
Posted 20/08/2020 at 15:27:37
I side with the Ed, Michael K, for rolling his eyes and calling out some of the lazy shite posted with regard to present and past fixture lists.
'All fixed' some cry, 'cos of course there is a conspiracy by all to feed the computer that churns out 380 fixtures spread over 9 months – data that will prejudice Everton and only Everton.
I'll go all contrarian like Andrew @ 24: "I'm already seeing the last game as a title decider."
Dare to dream, FFS, rather than repeatedly imagining a nightmare.
The re-branding Paul the Esk speaks of in another thread can't come soon enough for all concerned.
Bill Gall
54
Posted 20/08/2020 at 15:44:52
I mentioned on a previous post that, knowing our luck, we would have to play the top six at the start of the season. This fixture list, and as there are no such thing as an easy Premier League game, should provide us with a good understanding where our ambitions are, with any new players and how we set up for games.
There is no doubt about it, after the restart, we were very poor. Players we had and players we had signed, apart from a few, were not Premier League standard and something had to change, including bringing in new players and giving more opportunities to younger players who had been used, and proved they are up for the challenge.
This transfer season will be very difficult but Ancelotti has said there are players out there they may be able to get that will improve the team. My feelings are we could not surely get any worse, that we can only get better. Here is hoping we get better.
Aim for the stars and you may get beyond the clouds... or aim for the top 6 and you may break that glass ceiling.
Tony Abrahams
55
Posted 20/08/2020 at 15:51:15
No use moaning, but I'd ask both the league and our neighbours to swap the fixtures around considering the grounds are only a km apart.
I was wrong saying there is no use moaning, but not us the fans, it should be someone higher up taking a leaf out of Klopp's book who is doing the moaning. Trust me – it works!
Ian Horan
56
Posted 20/08/2020 at 16:09:36
Strangely one and all, if my memory serves me correctly, we only play each team twice: once at home, once away!!! It's irrelevant on conspiracy theories.
Yes, we would have liked RS at Goodison second with a crowd but, to be fair, it has been very little benefit for nigh on 20 years. We haven't beaten the RS for 11 or 12 years...
Brian Williams
57
Posted 20/08/2020 at 16:29:22
Jesus, it's awful! I've double checked the fixtures and we have to play everyone twice ffs.
Definitely fixed by anti-Everton officials. Let's get a petition going!
Tony Abrahams
59
Posted 20/08/2020 at 16:55:02
No need for a petition, Brian, just get the Spirit of Shankly onto it!
Brian Wilkinson
60
Posted 20/08/2020 at 16:55:17
If you look at the bigger picture, apart from Spurs, we play all the top teams at home in the first half of the fixtures leading up to December, Not much chance of supporters being let back in the stadiums early doors, so there goes our advantage right away.
If supporters are allowed back in the stadiums we would have already lost the home crowd advantage, then more than likely if more supporters can attend games, then it will be when we have to play those top teams away, in the second half of the season.
I would have preferred to play those teams away in the first half of the season.
Brian Harrison
61
Posted 20/08/2020 at 16:59:41
Well after reading a lot of the previous posts, I can't believe the negativity on here. Seems like some just can't ever look for any positives, the same mantra all the time, if we cant get excited at the beginning of a season then when?
To be honest when Evertonians really get behind the team, especially at Goodison, it's a privilege to be there, but on to many occasions even before a ball is kicked you can just sense the defeatist attitude of our fans. And that negative attitude does spread to the players.
Now I know we have been pretty poor over the last 4 seasons and even more galling given the money we have spent, but lads if we wallow in our negativity it doesn't help anyone.
I feel that Ancelotti will turn the fortunes of this club around, and especially if he is allowed to bring in the players he wants.
Mike Gaynes
62
Posted 20/08/2020 at 17:44:12
Brian Williams, both your comments are spot-on.
Mal van Schaick
63
Posted 20/08/2020 at 17:55:04
We have to play them all anyway in whatever order. The fixtures won't be the problem – it will be how we have done our deals for ins and outs and whether Ancelotti will stamp his tactics and teamwork on a rebuilt team.
Brent Stephens
64
Posted 20/08/2020 at 17:59:16
Brian (Williams). It's even worse, though - we have to play away against all the other sides. Only Everton!
Patrick McFarlane
67
Posted 20/08/2020 at 19:34:08
The 2020-21 Premier League top-six, as predicted by Sporting Index:
Man City (89 pts)
Liverpool (87 pts)
Man Utd (73 pts)
Chelsea (70 pts)
Arsenal (63 pts)
Spurs (62 pts)
Everton are predicted to end in 9th position behind Wolves and Leicester, unfortunately, probably not too wide of the mark – unless we can do something spectacular (positvely) next season.
Tamhas Woods
68
Posted 20/08/2020 at 19:57:52
Potentially three years without any fans at a home derby (March 2019 to Spring 2022). That's assuming we stay up in 2020-21
What a disgrace. When is this bloody kopite love-in going to end? Why does everyone from the fixture man to the boss of every major media outlet support that shower of BASTARDS???!?!
Neil Copeland
69
Posted 20/08/2020 at 21:30:48
Brent, all of them! Surely not, biased conspirators. We should protest by not attending the games... erm, hang on a minute!
Paul Hewitt
70
Posted 20/08/2020 at 21:58:41
Tamhas @68. What makes you think there will be no fans till 2022? I'm sure the idea is to have some fans in grounds by October.
Derek Knox
71
Posted 20/08/2020 at 23:22:03
I don't understand the negativity, all the doom and gloom who is, or who may be joining us! Time has proven that so many rumours and speculative deals, normally don't materialise.
Here's hoping with Carlo at the helm, some astute signings, and not necessarily for top dollar either!
Tamhas Woods
72
Posted 20/08/2020 at 23:38:00
Paul @ 70 - I know fans will be back by 2022, but we might have the Goodison derby at the arse end of 2021/22... if we stay up.
My money (proverbial in nature) is on February 2021 for fans returning in real numbers, after the worst of the flu season is done. I really think the Goodison derby will be too early for even a partial capacity without away fans (ah, bliss!).
I'm sure the government want fans back in October, but these "experts" seem to run the bloody show. Funny how they've cropped up overnight, literally out of nowhere. A different one every day, led by Chris Witty – a man who makes Klopp seem vaguely tolerable.
Maybe "Oxbridge" university has a lab where they create experts that (to quote Hugh Abbot from the Thick of It) are simply born at 55 with no background or sense of human emotion.
Anyway, off-topic rant over.
Eric Myles
73
Posted 21/08/2020 at 00:54:12
Shane #38, I'd read that it's because Everton had asked for the Goodison derby to be scheduled first.
Eric Myles
74
Posted 21/08/2020 at 01:02:52
Joe Corgan
75
Posted 21/08/2020 at 01:31:24
Tamhas, these experts (no quotation marks necessary) haven't cropped up from nowhere. Many of them have had long and distinguished careers in their respective fields. The fact you've personally never heard of them doesn't detract from their knowledge or achievements.
Personally I'll accept the views of a publicly humourless, qualified academic over someone making baseless guesses on an Internet forum any day of the week.
Martin Berry
76
Posted 21/08/2020 at 08:21:55
The fixtures are simply games that we have to win ,no matter what order they come in.
If we manage to get the players in that Carlo wishes, then we can be competitive against any team; if we do not, then I fear the similar dross that we were exposed to in the resumption of the end of last season.
In that case, it's going to be a long hard season.
Clive Rogers
77
Posted 21/08/2020 at 09:42:55
Martin, it looks like we are on our second choices already. We wanted Gabriel and Højbjerg firstly but they don't want to come to us. Probably our only first choice signing will be Allan and that will be because he is almost 30.
Clive Rogers
78
Posted 21/08/2020 at 09:45:37
Just been reading that older grounds will not be allowed as many fans to attend. Oh dear. Thanks Kenwright.
Bill Fairfield
79
Posted 21/08/2020 at 09:51:55
Looking forward to the new season. Not asking a lot, just some signs of us showing at least some improvement on the field of play and having some sort of clue of how to run a football club in the board room.
Geoff Lambert
80
Posted 21/08/2020 at 09:57:40
Clive! What happens when he reaches 30?
It's not Logan's Run, you know.
Tony Everan
81
Posted 21/08/2020 at 10:22:31
Geoff #80, he turns into a pumpkin.
If he stays fit and if he adapts he could be just what we need in central midfield. I think getting a younger second central midfielder with great potential could be the best combination and transfer strategy this window.
Joe McMahon
82
Posted 21/08/2020 at 10:41:39
Clive @78, if that's true, then Park End it is then for the limited few.
Len Hawkins
83
Posted 21/08/2020 at 11:06:46
Brian #61
The most positive view is that the last 30 years been as negative as negative can be. In fact if you look up negative in the New Oxford Dictionary it says Everton Football Club.
Bobby Mallon
84
Posted 21/08/2020 at 12:10:26
Clive at 78, I guess that means most grounds as they were all built years and years ago.
Bobby Mallon
85
Posted 21/08/2020 at 12:35:48
30 years of age is not old, it really isn't. Some of the fittest people in the world are 30 and above. Ironman athletes are 30 to 40 years old.
I don't care about resales, I care about having a good team that can compete.
Clive Rogers
86
Posted 21/08/2020 at 15:19:10
I was just making the point that a lot of clubs won't sign players of that age. I believe he is a good player and may remain so for several years hopefully. Nevertheless, there is an element of risk with a 30-year-old.
Jason Li
87
Posted 21/08/2020 at 15:27:50
So many rumours about Allan and Doucoure this week. If one comes in, who do we offload: Bernard, Sigurdsson or someone else (not Davies for me personally - still can develop a little bit more next season by watching proper midfielders how it's done, and we need someone happy to be here as a squad player).
Must be weird being a midfielder this week in the training camp, knowing you might be told we've signed someone and you have to go up to the office for a chat.
Rob Halligan
88
Posted 21/08/2020 at 15:30:07
I wonder if Chelsea are taking a risk in signing 34-year-old Thiago Silva, who is due to play in the Champions League Final on Sunday? He's available on a free, so no worries about any sell-on value, so I guess it is a risk worth taking. In fact it's probably not even a risk!!
Clive Rogers
89
Posted 21/08/2020 at 15:31:42
Bobby, 84, seven grounds in the Premier League last season were built after 2000 and several others have been redeveloped. Anfield dates from 1884 but you can hardly call it an old ground nowadays. Goodison is one of the few grounds that has not been redeveloped in recent years, with the exception of the Park End.
David Woodworth
90
Posted 21/08/2020 at 16:00:02
If we manage to get a couple of decent midfielders, the season will be of interest. Any other additions will be a bonus. Once all the wheelin' and dealin' is done, that should allow us to have a better indication of how the season might pan out. Until then, it's not worth bothering about. Wait till the fat lady sings.
Dave Abrahams
91
Posted 21/08/2020 at 16:11:32
Eric (74), thanks for that link, if only just to read, once again, one of Tony Marsh's lovely, funny attacking posts. Thanks, Tony.
Andrew Ellams
92
Posted 21/08/2020 at 16:15:33
Reading stories now that we are in advanced negotiations with Napoli for Maksimovic, the Serbian central defender, and have possibly made an initial approach for Herving Lozano.
Seems to be a bit of a free-for-all at Napoli this summer.
Clive Rogers
93
Posted 21/08/2020 at 16:29:26
Rob, 88, actually he is 36 next month so the risk factor is a little higher!!
Joe McMahon
94
Posted 21/08/2020 at 17:15:54
Dave @91, I miss Tony Marsh, the guy had passion! I also miss his ding dongs with Richard Dodd (but they were both respectful of eachother). I wonder what they both make of the season just finished?
Christine Foster
95
Posted 21/08/2020 at 17:22:31
Christ almighty, just woke up at 4 am, picked up my tablet to read ToffeeWeb and started reading this thread. Utterly depressing!
You lot need to stop with the conspiracy theories and get a life, talk about doom merchants!
Sorry I woke up now! Maybe I haven't? I hope..

Rob Halligan
97
Posted 21/08/2020 at 21:02:32
Clive #93. You may well be right on Thiago Silva's age, but I was only going by what the Red Echo quoted his age to be, 34 years old. Then again, we know how reliable (or unreliable) the Red Echo can be.
Mick Conalty
98
Posted 22/08/2020 at 10:00:57
Is it me, or does every fixture look difficult?
We really must get used to being a small club, run by a small-town mentality.
Thank you, Boys Pen Bill.
Michael Barrett
99
Posted 22/08/2020 at 10:56:45
Relegation beckons...
Tommy Carter
100
Posted 22/08/2020 at 11:16:01
Yes, we do get fair share of home fixtures to begin the season. Should be around 50% on average and for the most part it is.
However. I do recall a few difficult home fixtures over the years.
Man Utd 2012
Man Utd 2005
Man Utd 1999
Arsenal 2009
Arsenal 2004
Arsenal 2003
Spurs 2002
Spurs 2016
Newcastle 1996
Over 24 years. 9 very tough opening fixtures. Including treble winners in 1999, invincibles in 2004.
Bobby Mallon
101
Posted 22/08/2020 at 14:21:42
Get a grip – we are not going down, ffs!
Richard Mason
102
Posted 22/08/2020 at 14:31:12
I know the Everton website is streaming match today, but is it on any global channels?
---
Add Your Comments
In order to post a comment, you need to be logged in as a registered user of the site.
Or Sign up as a ToffeeWeb Member — it's free, takes just a few minutes and will allow you to post your comments on articles and Talking Points submissions across the site.