FAN ARTICLES
An open letter to Bill Kenwright
Dear Bill,
The Future of Everton Football Club. Nil Satis Nisi Optimum.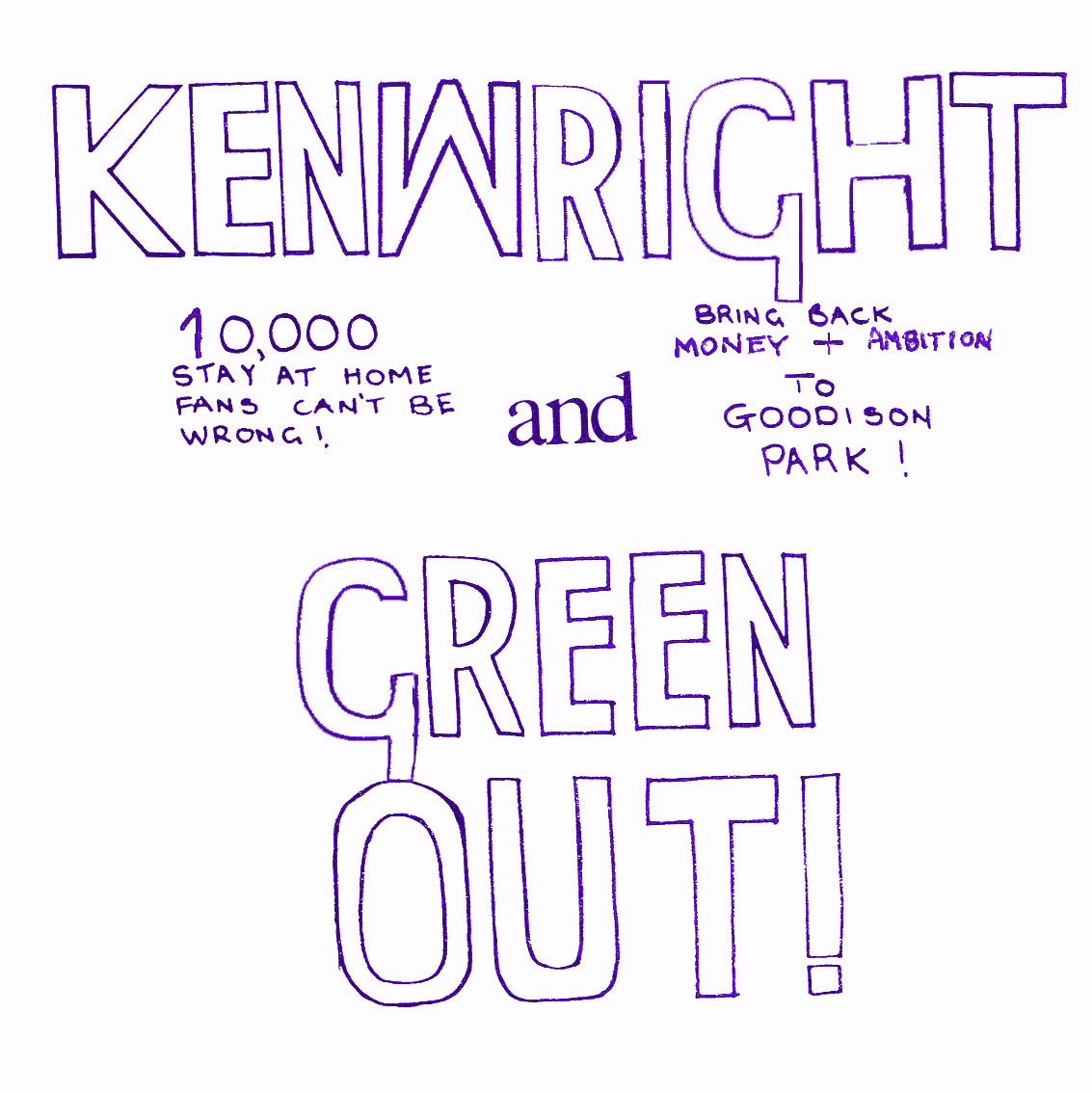 I am writing this as a lifelong (50+ years) supporter of Everton who is more concerned about the future of this great club right now, than at any time I can recall.
I wanted to state up front that I think the time has come for you to step down as Chairman in the best long-term interests of our club. The grass roots support has, I believe, lost all confidence in you, and the Everton Board.
I trust, as a man who is well-documented as being, first and foremost, an Everton fanatic, you will understand the basis of my concern. However, I thought it would be useful to list my concerns. I also have to say, Bill, that I really do believe that these concerns are shared by the vast majority of Evertonians. There is no science behind this claim, other than talking to fellow blues at Goodison Park, in the pub, at work and widely reading online forums.
Currently, we stand 15th in the Premier League with one of the poorest win records in the top flight. The reality is, we are in a relegation battle. During David Moyes's tenure, we have been here before, of course, but in the context of expectation, and where we thought we could go this season, this is a desperately worrying under-performance. By common consent, we have our strongest squad since David took over, and the players themselves must take their share of the blame.
What is most worrying though, is the club?s reaction to this during the January transfer window. Two senior players leave without even a hint of any quality replacements, let alone actual strengthening of the squad. What is our strategy? Year after year, the manager trots out the same line ? we will not be active in the transfer market.
This brings me to a huge concern. Your role in securing long-term investment, or a buyer, for the club. You have stated on more than one occasion that the search has been going on ?24/7?. If that is actually the case, you have categorically failed in your self-stated most important task. Taken alongside another massive worry ? the long deafening silences from you and the board on so many important issues ? the only view that can be formed is that we are effectively rudderless in stormy seas. No clear strategy. No Plan B. We are adrift.
This feeling is only exacerbated by the quality of your leadership on another crucial issue: The long-term home for the club. King?s Dock, Destination Kirkby, Scottie Road, ground share, redeveloping Goodison? The Kings Dock and DK episodes can only be described as total and utter failures. Millions spent on men with wigs and consultants, the fan base split ? and nothing, absolutely nothing, achieved. Again, with DK, there appeared to be no Plan B. What is the plan Bill? We need to hear from you.
There is another important issue we need to hear from you on. The state of the club?s finances. For the first time I can recall, the rumour mill says we are heading towards a bad place financially. A very bad place. I hope against hope that this is a long way from the truth, but the rumour is only fuelled by that same silence. And club accounts that are many months delayed in their usual publication. What is the truth, Bill? Why the silence? Indeed, where is the dialogue and the communication? I say again, we need to hear from you, and I don?t mean orchestrated soundbytes.
I hope you have read the BBC online article by Phil McNulty on ?What next for Moyes and Everton?. Probably the best article I have seen written by a respected football journalist on our club for a very long time. If you have read it, Bill, read it again. If you haven?t, why not? What is your response? We have a manager who has been widely recognised by the wider football community as doing a very good job when taken in the context of limited resources. He has only been really able to buy if he sells. Where are we headed and what is your plan to back David Moyes and live up to that famous and proud club motto?
I believe that actually, there is no clear plan. There is no clear strategy. You have gambled and lost. You are, as stated above, a fan and this is your train set. But Bill, we don?t need a fan at the top (and it?s our train set too). We really don?t care about having a fan in charge. Look across the Park. A hard-headed football-orientated businessman with the resources to invest and to make the tough decisions, and to communicate with a passionate fan base, is what we need and you have had time, way more than enough time, to find someone to fulfil this role.
So, Bill, it is time for you to hand over the reins. The club is going backwards, and it is happening on your watch. At the very, very least you owe us some very detailed answers to the questions I have posed. And after that, you must step aside. If you love the club as much as you say you do ? and I for one do not doubt that ? you have to know when it is time to go. That time is now.
Yours sincerely
John Jennings
Reader Comments
Note: the following content is not moderated or vetted by the site owners at the time of submission. Comments are the responsibility of the poster. Disclaimer
Add Your Comments
In order to post a comment to Fan Articles, you need to be logged in as a registered user of the site.

Log in now
Or Sign up as a ToffeeWeb Member — it's free, takes just a few minutes and will allow you to post your comments on articles and MailBag submissions across the site.
© ToffeeWeb