Skip to Main Content
Pre-Season
Saturday 24 July; 3:00pm
Beckford (57', 82')
Saha (74' )
Match Summary
Everton's fourth game of their pre-season
An early corner swung in by Arteta came to nothing despite a lot of Everton possession. Preston had a chence before good work from Gueye and Baines down the left set up Saha for a shot that went out for Everton's secoind corner.
Rodwell was looking good going forward and taking shots. Baines did well to defend Preson's first corner and set Gueye off down the left to win another corner that Bily lofted in for Saha to swing energetically at and drive just wide.
Lots of very lively play from Gueye, a neat backheel letting Rodwell run forward. Everton were passing the ball around confidently and keeping it on the ground and getting it forward well but nothing meaningful happening in the Preston area where every move was too easily broken down by the Preston defence.
Arteta got a good ball in to Saha who took a good strike forcing a nice save from keeper Lonegan. Taheken well by Gueye, it reached Redwell, whose header looked good. Gueye was delivering good corners and Rodwell got in a good shot but Everton looked to eb overworking the passess in their frustrated efforts to penetrate.
Rodwell had a good strike agauin off supply work from Gueye. Saha spun nicely and smacked the ball against the foot of the post with the keeper well beaten... the ball just woould not go in that net!
A couple of changes at half-time: Coleman and Beckford on; Baines and Arteta off.
After some good play, Beckford backheeled noicely for Gueye but the Frenchman was being closed down rapidly.
A goal finally came, a long header forward that the centre-half missed and Beckford was on it, he controlled it and took it forwad confidently, beating the keeper one-on-one.
Some great build-up play down the left by Neville, Hibbert and Gueye putting in a superb ball to the far post that Bily couldn't quite reach to convert.
The second goal then came from an excellent angled forward ball by Neville that Saha controlled and thenm smashed hard past the keeper, a very well executed goal.
The third goal was scored by Beckford with a great stretch volley at the far post off good ball fronm Saha and after that, Everton were very relaxed, with the subs rolling into the side for the chance of a runout. Beckford seemed to go over on his ankle and needed some treatment, João Silva coming on for the last few minutes.
Most players looked pretty good today, Coleman lively, Beckford determined, Jagielka superb... Neville even spraying some excellent passes. Billy, sadly the only queston mark. He just operates at a pace which is more than a fraction too slow for English football. He has to buck his ideas up, and quickly.
Michael Kenrick
* Unfortunately, we cannot control other sites' content policies and therefore cannot guarantee that links to external reports will remain active.
PRESTON (4-4-2)
Lonegan
Gray
St Ledger
Mayer (87' Proctor)
Morgan
Parry (60' Treacy)
Couts
Hayes
Barton
Jones
Brown (60' McLauhglin)
Subs not used
EVERTON (4-5-1)
Turner
Hibbert
Jagielka
Distin
Baines (46' Coleman)
Rodwell (80' Wallace)
Neville
Arteta (46' Beckford (88' Sliva))
Bilyaletdinov
Gueye (75' Baxter)
Saha (75' Vaughan)
Subs not used
Mustafi
Akpan
Unavailable
Anichebe (injured)
Osman (injured)
Fellaini (injured)
Cahill (World Cup)
Heitinga (World Cup)
Howard (World Cup)
Mucha (World Cup)
Yobo (World Cup)
Yakubu (World Cup)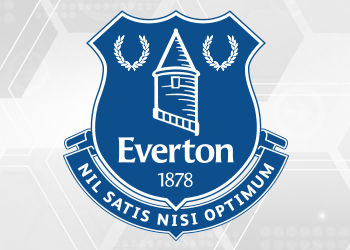 ---
Bet on Everton and get a deposit bonus with bet365 at TheFreeBetGuide.com
---