A storm is brewing at Everton, and the quite genuine danger that 12 months of goodwill is fully eroding looks apparent.

Mike Oates :
15/01/2015
We think we've turned a corner but our current form is still nowhere near good enough to get us away from the bottom three. Let's not kid ourselves – we are in serious trouble, we can't keep clean sheets, the way we are set up defensively is useless, and we desperately need Lukaku and Mirallas on fire – and, I suspect, a fully fit McCarthy.

---
Ian Robertson :
15/01/2015
It seems strange to talk in terms of turning the corner when we've just gone out of the cup, but it's about performances as well, and a draw at home to Man City followed by an unlucky exit in a gripping FA Cup replay at least offer grounds for cautious encouragement. The fact is, just a couple of weeks ago, we would not have fought back in either of those games – least of all with ten men on the pitch.

---
Charlie Gibson :
14/01/2015
A look at the current Everton squad and where the manager should be looking to reinforce given the skewed demographics towards more veteran players

---
Wayne Stamps :
14/01/2015
A cold night at the Boleyn Ground, a loss in cruel circumstances, but a performance to warm the heart

---
Wayne Stamps :
08/01/2015
Should Everton offload some of their best players in order to rebuild?

---
Ged Dwyer :
07/01/2015
Making the argument that playing a settled team is more conducive to consistent results

---
Jim Hourigan :
07/01/2015
As I sat through the match last night, watching West Ham pick up every second ball and pass around some of our players with ease, the paucity of our tactics and selection was once again laid bare.

---
Paul Traill :
04/01/2015
Who has the proven track record and indefatigable resilience to solve our current problems...

---
Cam Matthews :
03/01/2015
That Shakespearean phrase used to describe one of the darkest periods of British Political history has been used to brand Everton's bleak and dismal festive period. That's not good.

---
Jay Wood :
03/01/2015
We are DEEP in the doo-dah... we have taken a paltry 4 points from the last 24 available, with a home draw with Hull and a win against QPR. We are currently bottom of the PL form table. It's not as though we've had a difficult fixture list in those 8 games...

---
Martin Wallace :
30/12/2014
The problems Everton have now can all be traced back to spending way over the odds for an average player and then (in a blind attempt to justify paying silly money), repeatedly sending him out in the wrong position, whilst hiding behind the fact that heÂ's very young and therefore needs time to develop.

---
Jamie Yates :
30/12/2014
Jamie searches his family tree for Evertonian connections.

---
Paul Tran :
29/12/2014
"It looks like we have a completely different manager this season, one that is nowhere near able to do the job we want."

---
Michael Kidd :
28/12/2014
What does Roberto do now? Surely he has to admit that things are not going well? I assume it is not his tactics that dictate that Everton are almost always second to the ball and back off rather than pressurizing? But it is his job to work on the playersÂ' confidence and self-belief. Other than the top few clubs and the odd season where there is a truly dire bottom team (or teams), the difference between most of the rest, I think, is in their heads. And what is in our heads at the moment is the opposite of where we were last season. Roberto needs to get that confidence back, but IÂ'm not sure if he can.

---
Wayne Stamps :
25/12/2014
"I'm not concerned in terms of [our] performances, I don't think we are far away from where we were last season, and even I would say that we are better this season, in many aspects of our performances." — Roberto Martinez.

---
Dave Price :
22/12/2014
....

---
Jim Hourigan :
22/12/2014
The debacle on Saturday has for many raised questions about Martinez and the current state of play. Has the faith so many of us put in him last year that we were once more playing fast attractive attacking football begun to crumble? To be replaced by a fear that we have a side that is weak mentally and has lost the competitive edge and the refusal to get beat?

---
Wayne Stamps :
21/12/2014
"They say the definition of insanity is 'doing the same thing over and over again and expecting a different result.'" Can Martinez adapt in the face of his first serious test as Everton manager?

---
David Cooper :
20/12/2014
For Southampton, Ronald Koeman, stretched to his limits of who he could play, came up with a very simple plan that Roberto Martinez had no answer to. It is clear that a Dutch Master rates higher than a Spanish Impressionist. Ronald Koeman – in the words of "Survivor" – outplayed, outwitted and outlasted Martinez to such an extent that, unless Roberto starts to seriously reflect on what team and tactics he is sending out, he may become a candidate for being "voted off the island".

---
Richard Knights :
18/12/2014
Richard expresses reservations over the transparency of the recent Fans' Forum vote.

---
Mike Oates :
08/12/2014
WeÂ'll all have a predominant reason why we think we are struggling, but what is certain is that unless we break out of this run of form as soon as possible weÂ'll be dragged down into the group whoÂ'll be fighting for survival.

---
Kevin Tully :
08/12/2014
The last three games have been absolute torture. There was a point in the Spurs game, when Baines took a throw in to Barkley, and Ross just stabbed it out of play for an opposition throw in. I swear, I nearly chewed off my own hand off, watching them both trot away without even a backward glance.

---
Geoffrey Caveney :
04/12/2014
For an American football fan, there is nothing worse than seeing our hero, playing for our beloved club with all our proud history, in the best league in the world, letting the club down. We are so proud of Howard, for showing everyone that an American can succeed at the world's game on the highest level, for doing it for Everton, for making American Evertonians proud. When he fails, it hurts us all the worse.

---
Patrick Murphy :
27/11/2014
What is it that Evertonians require or expect from their team and individual players?

---
Mike Oates :
24/11/2014
Do we really give youngsters a chance? Is our academy fulfilling its role? Can we afford to give youngsters a chance?

---
Rick Tarleton :
05/11/2014
Ross Barkley is a tremendous talent but he does not seem to be using many of his abilities currently for Everton. What will be Barkley's role in the Everton team? Has he the footballing intelligence to be the main man in the Everton team?

---
Chrissy Smith :
25/10/2014
An account from one of the Everton Disabled Supporters Association (EDSA) who travelled to Lille last Thursday.

---
Paul Traill :
19/10/2014
I was delighted to attend the book launch of the posthumous autobiography of The Cannonball Kid himself, one Dave Hickson. James Corbett had invited along some of Dave's team mates from the 1950s era, including Jimmy Harris and Derek Temple. It was a lovely book launch and it was amazing to be in the presence of such highly esteemed colleagues of Dave Hickson. The book itself is a superb read.

---
David Shaw :
09/10/2014
A new stadium brings with it a number of design questions and options for forging a path forward.

---
Alan Wilson :
08/10/2014
Martinez should not be above questioning but there are plenty of factors working against the manager this season

---
James Martin :
29/09/2014
"I just don't know. In so many ways Barry and McCarthy are great but in others they can look very very average."

---
Nick Entwistle :
25/09/2014
Something needs to be done to revitalize he domestic cup competitions...

---
Mike Owen :
25/09/2014
It is often said that history repeats itself. So let me take you back 50 years to September 1964...

---
Steve Stobie :
25/09/2014
A potted history of the season to date and the inescapable conclusion that Stones and Jagielka should be the centre-back pairing going forward to get out of the gaping hole Everton's early season defence (or lack thereof) has created.

---
Paul Ferry :
24/09/2014
Is Tim Howard no longer the goalkeeper he once was and a source of concern that there is nobody else on the books who could effortlessly take his place between the sticks?

---
Bob Carlton :
22/09/2014
It has always been thought that a strong spine to a team is the foundation of a team that will do well. It's obvious really; a good keeper, a strong centre-back, a playmaker/enforcer in central midfielder, and a striker who will score goals.

---
Tony I'Anson :
06/09/2014
Tony visited the ceremony to commemorate Alex Sandy Young and unveil the new headstone at his grave in Edinburgh.

---
Jim Knightley :
02/09/2014
Did Everton's poor pre-season performances foretell of a disappointing start?

---
Wayne Stamps :
02/09/2014
We have three crucial positions in the team that decide the future of all football teams, yet they now have massive question marks over them, and that gives me room to have concerns about the forthcoming season.

---
Paul Ferry :
30/08/2014
A lot of the talk tonight is about serious issues for Everton and Roberto Martinez regarding the pivotal centre-back pairing in defence.

---
Wayne Stamps :
09/08/2014
it is hard for us to judge exactly what Roberto wanted from the friendly games although it's safe to assume the results were not a high priority. Only in the second half did against Celta Vigo did we start to look sharper and the Paderborn game and a further closed door match should help towards fitness for the Leicester fixture.

---
Dick Brady :
04/08/2014
Billy Kenny's highly promising Everton career sadly ended with just 17 league appearances, 4 cup appearances, one goal and a wonderful man-of-the-match performance against Liverpool.

---
Trevor Powell :
27/07/2014
Many more seasoned fans are approaching Roberto Martinez's second season with some trepidation.

---
Sid Logan :
22/07/2014
Unease is growing among some supporters as the summer drags on with no obvious signs of significant signings at Everton.

---
Jamie Rowlands :
22/07/2014
A report from the International Festival of Business forum yesterday where Everton CEO Robert Elstone and manager Roberto Martinez were among the speakers.

---
Wayne Stamps :
06/07/2014
With Roberto Martinez back home, we can expect some progress on transfers in the near future.

---
Season 2013-14 articles
Season 2012-13 articles
Season 2011-12 articles
Season 2010-11 articles
Season 2009-10 articles
Season 2008-09 articles
Season 2007-08 articles
Season 2006-07 articles
Fan Articles are authored by outside contributors. Their views may not represent those of the site owners.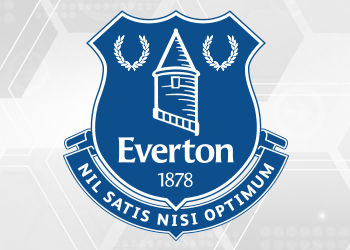 ---
Bet on Everton and get a deposit bonus with bet365 at TheFreeBetGuide.com
---