Everton vs Manchester City

80 Comments [Jump to last]
Friday 13 January 2017
Match Preview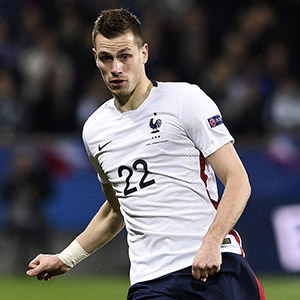 All eyes will be on Morgan Schneiderlin who will be in the squad for Sunday's game
Everton return to Premier League action this Sunday hoping to get back to winning ways following last weekend's disappointment against Leicester City.
The defeat to the struggling champions not only ended the Blues' hopes of ending the club's long wait for silverware, it also closed off an important avenue towards European qualification, putting the onus on a strong second half of the campaign to see if Ronald Koeman's team can close the gap on the top six.
Everton's current berth in seventh place could be enough depending on who ends up winning the domestic trophies but Koeman is hopeful of finishing higher and his frustration with the slow pace of action in the transfer market spilled over in his post-match reaction last Saturday.
Since then, of course, Morgan Schneiderlin has followed Ademola Lookman through the doors at Finch Farm and both could be named in the squad this weekend, adding some extra spice to what already promises to be an intriguing match-up.
There is no doubt that there was a widespread feeling of deflation after the cup exit, with some proclaiming the season to be over, but as Schneiderlin pointed out in his first press conference as a Blues player earlier today, things can change quickly, particularly if a team can put together a string of victories.
That has proved beyond Koeman's team since September, the last time they won successive fixtures in any competition, but the introduction of fresh blood to build on the improvement that looked to be occurring over the festive period offers hope that better performances are forthcoming.
Whether Schneiderlin makes his full debut remains to be seen. The Frenchman hasn't seen any competitive action since coming on as an 85th-minute substitute in Manchester United's 1-1 draw with Arsenal in mid-November but, as he explained after being unveiled as the Blues' new £24m signing yesterday, he has been working with a personal trainer and is confident he can play a part.
Should Koeman feel confident enough to deploy him from the start, it's possible the Dutchman might err on the side of caution and partner him with the more experienced Gareth Barry in central midfield rather than Tom Davies in Idrissa Gueye's absence.
Barry was the target of criticism from supporters for a poor display against Leicester but with City's midfield and attack boasting so much quality, the manager may choose to shield the more raw Davies and drop him back to the bench. James McCarthy has resumed full training but might not be risked so soon after recovering from a hamstring injury.
At the back, it is expected Koeman will revert to a traditional four-man defence, with Seamus Coleman moving back to his customary fullback role after starting last weekend's game in a more advanced wide role. Like McCarthy, goalkeeper Maarten Stekelenburg is also back in training but might have to wait another week as well.
Further forward, there will, no doubt, be the usual conundrum over which of Kevin Mirallas, Aaron Lennon, Gerard Deulofeu and Enner Valencia should get the nod to play off Romelu Lukaku and Ross Barkley, with none of that quartet able to find much consistency as of yet.
The visit of Pep Guardiola's title-chasing outfit, one that sees John Stones back at Goodison for the first time since he was sold for £47.5m last summer, represents a difficult challenge for the Blues, particularly as they will be expected to offer more going forward than they did at the Etihad Stadium in October when they ended City's 100% home record by eking out a 1-1 draw.
City have not been immune to inconsistency themselves this season, though, and after losing to Leicester and Liverpool over the past month, they sit in fourth place, seven points off the top of the Premier League.
They showed their attacking strengths, epitomised by the likes of Sergio Aguero and David Silva, by walloping West Ham 5-0 in the cup last Friday, however, recorded routine wins over Burnley and Hull either side of their defeat at Anfield and also saw off Arsenal at the Etihad before Christmas.
Though they went down meekly in this fixture last season under Roberto Martinez, this is usually the kind of fixture that Everton get fired up for and with the prospect of a Schneiderlin debut and the uplift from promising moves in the transfer market, hopefully Goodison will be bouncing at the prospect of claiming a scalp this weekend.
Any slips by the likes of United — they play Liverpool in the other half of Sky Sports' cringeworthy "Manchester vs Merseyside" billing — Arsenal or Spurs and an Everton win would already improve the chances of the Blues intensifying the fight to finish in the top six.
Kick-off: 1.30pm, Sunday 15 January, 2017
Referee: Mark Clattenburg
Last Time: Everton 0 - 2 Manchester City
Predicted Line-up: Robles, Coleman, Williams, Funes Mori, Baines, Barry, Schneiderlin, Barkley, Mirallas, Valencia, Lukaku
Full details: ToffeeWeb match page
---
Reader Comments (80)
Note: the following content is not moderated or vetted by the site owners at the time of submission. Comments are the responsibility of the poster. Disclaimer
Gareth Clark
1
Posted 13/01/2017 at 21:01:54
I'd like to see:
Robles
Holgate, Williams, Funes Mori
Coleman, Davies, Schneiderlin, Baines(c)
Barkley
Lukaku, Valencia
Subs: Stekelenburg, Jagielka, McCarthy, Barry, Deulofeu, Mirallas, Lookman
I doubt Barry will bench though, plus I'd love to see Deulofeu start...

Ian Bennett
2
Posted 13/01/2017 at 21:17:02
I'd go with that Gareth.
John Keating
3
Posted 13/01/2017 at 21:18:21
Lyndon,
I think that line up will probably start. Hopefully against lesser opposition, he will try one or two kids starting or coming off the bench.
Regardless of the result, however, I fear top 6, or even challenging for it, has long gone
Colin Glassar
4
Posted 13/01/2017 at 21:21:08
I think we will give them a game but I can't see us beating them. The revolution will have to wait another week.
Paul Hewitt
6
Posted 13/01/2017 at 21:45:19
If Stones plays, we will win.
Neil Wood
7
Posted 13/01/2017 at 21:51:23
I'd start like this:
Robles
Coleman, Williams, Funes Mori, Baines
Schneiderlin, Davies
Deulofeu, Barkley, Mirallas
Lukaku, Valencia.
Neil Wood
8
Posted 13/01/2017 at 21:52:44
And I would make a bold statement and give Barkley the captaincy... Worth a gamble – it might be the making of him.
Eddie Dunn
9
Posted 13/01/2017 at 22:15:56
A note of reality, before we all get carried away with our new signings. Man City completely outplayed us at their place, when we stole a draw.
They are playing extremely well and we will have to reach the levels of the Arsenal game to match them. Kompany is likely to start, so perhaps his lack of games might give us a chance.
Eric Holland
10
Posted 13/01/2017 at 22:24:10
Even though we have been very poor this season, a win here will put us just 9 points behind City.
Terence Beresford
11
Posted 13/01/2017 at 22:24:12
I believe the winning of this game lies with our support. This team will respond if we get behind them from the first whistle. COYBS
Eric Paul
12
Posted 13/01/2017 at 22:30:53
I hope he leaves Tom Davies in the side and we smash the bastards!.
Ciarán McGlone
13
Posted 13/01/2017 at 22:36:32
Neil... I think even with 12 players we'll struggle.
Mike Gaynes
14
Posted 13/01/2017 at 22:39:38
Neil (#7/8), sorry, disagree and disagree.
I think having two defensive midfield starters who have never played together before, never even seen each other play, and one of them an 18-year-old, would be suicidal against Man City's midfield. Agree with Lyndon that Barry gets the start.
And given that Barkley has shown not one iota of leadership, and in fact has just recently raised his game above "get-him-the-hell-off-the-pitch" levels, I'd say he's a loooooong way from the armband.
If you want a bold statement of change, give it to somebody who has earned it by coming up big consistently. Fella named Coleman comes to mind.
Ben Howard
15
Posted 13/01/2017 at 22:43:00
Neil. I would definitely go with your line up. Not sure we'd get away with it though!
Don Alexander
16
Posted 13/01/2017 at 22:46:51
Barkley as captain?!!!!
Mike Gaynes
17
Posted 13/01/2017 at 22:54:52
Hey, I didn't notice the 12. Maybe Clattenburg won't either. He's missed easier calls than that.
Neil Wood
18
Posted 13/01/2017 at 23:07:12
Error!!!!! Valencia is meant to be on the bench. Although having 12 would be a great tactic!!!
It's been a long day
And yes Don... Captain!
Terry Underwood
19
Posted 13/01/2017 at 23:09:59
Lots of talk about top 6 Hand on heart, who actually expected a top 6 finish? Transition is the name of the game for this season and maybe the next one too.
Peter Falconer
20
Posted 13/01/2017 at 23:28:36
Terry
Top six? No. Evidence of progress yes. I want to see that by end of March.
Anthony Dwyer
21
Posted 14/01/2017 at 01:08:59
Davies has to start surely!!!

Will Mabon
22
Posted 14/01/2017 at 01:16:29
This is an unpredictable one for me. Man City have been far from invincible – but are very dangerous if they turn up.
We have improved in effort and commitment if little else, and surely soon are due a big performance. Not hopeful but I'm not dreading it. Looking forward to Sunday.
Laurie Hartley
23
Posted 14/01/2017 at 03:33:07
I think our defence is in for a busy afternoon. Aguerro, De Silva and De Bruyne are a handful but I think Navas and Kolarov also represent a real threat. Those two give Man City the option of so much width.
Hopefully Schneiderlin is match fit. I wouldn't be surprised to see McCarthy start either unless, as Lyndon has suggested, Koeman doesn't want to risk him so early after his hamstring injury.
This is the team I would put out against Man City if available:
Robles;
Coleman, Williams, Funes Mori, Baines;
Barkley, McCarthy, Schneiderlin, Davies;
Mirallas, Lukaku.
Steve Austin
24
Posted 14/01/2017 at 03:37:01
Neil Wood, thanks for the laugh. I am going with your line-up before you corrected it. We just might win...
David Barks
25
Posted 14/01/2017 at 03:40:02
Hoping for a good result this weekend, but really liking what I'm reading from Koeman right now. In the Echo, the very last sentence in a piece about Koeman and Walsh:
"As a player and a coach most of the time I have been working in clubs trying to win titles, and that is no different now."
That is the attitude I want at this club and every signing we make should be done with an eye toward achieving that goal. I still want to see much more from Koeman when it comes to the type of football we are playing with the players at his disposal.
This may not be a title winning side but it is far better than a side that should be losing to Norwich and dropping the points that we have. But the message that he's putting out, that the expectation for this club going forward is to compete at the top, that needs to be echoed by the supporters as well.
Mick Davies
26
Posted 14/01/2017 at 03:43:43
Laurie @ 23,that would be the best side we could put out, if McCarthy is fit.
Sky Sports News have him in contention, and it would be worth risking him for an hour at least, until Morgan has got to grips with the pace. He could then be replaced by Barry, who could give us the experience to hold out if we were still in the game.
Hoping for a close victory, realistically a draw
John Pierce
27
Posted 14/01/2017 at 04:52:23
3-5-2 for me. We look more settled and compact with it. Several players seem better for it.
Williams looked more anchored in a three, Holgate is the insurance with his pace.
Baines and Coleman look more composed as wing backs at their stage of their careers. Barry, Davies & Morgan in the middle. Balance there might just get the best out of Barry, athletic players around him. Barry sits, the other two in front.
Rom and Valencia up front. No room for Ross. A game like this were we have less of the ball passes him by. He is by common perception much poorer without the ball. Valencia by contrast is better without it!
If, and if we are in it with 30 mins left then perhaps Barkley, Deulofeu or Mirallas might help. But with most of them pissed at Ronnie for telling them they're done, don't expect anything from them but then... LookMan! 👀
Mike Gaynes
28
Posted 14/01/2017 at 06:23:31
Laurie (#23), have you read something about McCarthy being ready to play?
I haven't, and that would be a much faster recovery than was projected when he was hurt.
John G Davies
29
Posted 14/01/2017 at 08:36:03
Agree with your starting eleven, Lyndon, but in a 4-3-3.
We will need the extra body in midfield.
Frank Sheppard
31
Posted 14/01/2017 at 09:10:43
I think Baines should be given a run as captain, he more than deserves it.
Dermot Byrne
32
Posted 14/01/2017 at 09:28:11
I like Baines, Frank, but he is no captain. He cannot even win a who-takes-a-penalty argument with Lukaku or Mirallas. He would be another Jags and he is a terrible captain. Both nice guys and there lies the problem.
I would make Coleman captain or if he has the character, the new guy. Anything to wipe away that defeatest, "victim" legacy.
Ben Hayes
33
Posted 14/01/2017 at 09:42:39
My team would be:
Robles;
Holgate, Williams, Funes Mori;
Coleman, Baines,
Davies, Schneiderlin, Barry;
Barkley;
Lukaku.
I think that's our best chance of a victory. Davies has the experience of Barry and Schneiderlin around him and Barry has the legs of the others. It would give Barkley a bit more freedom to play in the right areas and if Coleman and Baines get forward I think we would have a good attacking threat without over exposing ourselves.
Barry would sit a bit deeper reading the game and not needing any speed which is lucky as he doesn't have any!! But it would also let Davies and Schneiderlin could get forward as well.
At the back we would have some pace in Holgate and would mean Williams can sit a little deeper and read the game as feel he is best in a 3 and means any mistakes by the back 3 would hopefully be covered by one of the others.
Whatever happens I feel things will be getting better from here on in, we need more deadwood gone and a few more in. I think it will be the summer before we start to see Koeman's team but we will get there.
COYB

Tony Twist
35
Posted 14/01/2017 at 11:01:51
I think the team should be Robles, Holgate, Williams, Funes Mori, Coleman, Davies, Barry, Schneiderlin, Baines, Deulofeu, Lukaku.
As the game progresses in the second half bring on Barkley for Barry and Lookman for Deulofeu.
Formation would be 3-5-2. Deulofeu floating about up front not midfield, Lookman would do that job in the second half. Good luck, Blues.
Matthew Williams
36
Posted 14/01/2017 at 11:39:06
Gotta be positive (for once). A tough week but we need a performance from the lads as Man City look good... but we always up our game against the big boys at home.
Good game in the offing methinks... 2-2 draw... but it will feel like a win.
Onwards. COYB
Dave Abrahams
37
Posted 14/01/2017 at 12:49:20
I hope we win tomorrow but my mind will be on the little boy from Sunderland, Bradley, hope he is fit enough to come onto the pitch as out mascot for the day.
No need to ask Evertonians to give him a great welcome onto the field, I know we will give him a lovely reception and make his day extra special.
Still hoping for a miracle for Bradley and his parents.
Jon Cox
38
Posted 14/01/2017 at 13:21:35
Nice one Dave,
Can't get to the game but count us in here in Bristol.
Dave Ganley
39
Posted 14/01/2017 at 13:43:33
I'm quite looking forward to seeing Schneiderlin play tomorrow. He's head and shoulders above anything we have in that position at the moment so I would start him if only for an hour given his lack of match fitness.
I would like to see 3 at the back with Coleman and Baines given licence to roam up the wings but I'm not sure Koeman will do that. Barry I'm afraid is just too slow to cope with Sterling De Bryune Aguerro etc so wouldn't play him although again, I think he will play.
The big conundrum is attack. We are so short of option given how many players we have, just goes to show the lack of quality and consistency. I would like to see Deulofeu given some time in the No 10 role if we don't get anybody else in. It's where he plays for Spain U21s so what have we got to lose.
Tomorrow's team would be:
Robles;
Funes Mori, Williams, Holgate;
Coleman, Schneiderlin, Davies, Barkley, Baines;
Valencia;
Lukaku.
I don't think tomorrow is the time to experiment with Deloufeu in the 10 role.
Looking forward to tomorrow be interesting to see how they respond after last week. Still lots to play for. Koeman is getting rid of some deadwood with more to follow and hopefully some more quality coming in. I like the fact that Koeman isn't fucking around and telling players that basically they aren't good enough for this club – something we have been missing for a while. If it hurts their feelings then tough.
I don't see Mourhino or old Red nose etc getting stick for telling that to players in the past. And don't start with this nonsense "in any other business you wouldn't say that" shite – you can't compare football with any other business, normal rules don't apply. In any other business average workers don't get 50 plus grand a week either.
Koeman has brought some long awaited hard-nosed professionalism to the club and is bringing in his own players who will buy into how he wants to play, something most of the current players seem incapable of doing. If he has flopped this time next year then all feel welcome to have a go,until then give him a chance.
2-1 to us tomorrow to kick start us to go on a run...
COYB
Jay Harris
40
Posted 14/01/2017 at 15:58:51
Dave,
I totally agree with everything' you say there. Barry has deteriorated quite quickly and no longer has the pace.
"The best player on the pitch" last game is a shoe in alongside Schneiderlin who may not last the 90 minutes so I would have McCarthy as sub if fit.
Hopefully Schneiderlin Barkley and Davies can link up well in the middle and we can have Baines and Coleman bombing up and down the wings.
Could this be the turning point in our season. I just hope the 12th man is up for it too.
Mike Gaynes
41
Posted 14/01/2017 at 16:20:26
Dave #37, amen.
Alan Bodell
42
Posted 14/01/2017 at 16:29:25
The 1st goal will determine the game; if they get it and we have to chase, we're fucked... but likewise, if we get it, I think we can smother them.
Rob Dixon
43
Posted 14/01/2017 at 18:15:04
Dave (#39)
Agree with everything you say, think Valencia although not ideal at No 10, will get close to Lukaku which he needs. We have to get at Man City at the back, don't give them time to build. When he went off against Leicester, Lukaku was a little isolated and at times we had nobody in the middle.
I felt the change of shape at half time didn't help either in a game we were controlling, despite Deulofeiu's assist !! We seem suited to 3 at the back at the moment, although it isn't my preferred set up. We may need Holgate's pace tomorrow?
Kev Johnson
44
Posted 14/01/2017 at 18:16:47
Always had a soft spot for Man City... not now – probably the most deluded fans in the country and a club who will never match this great club.
Roger Helm
45
Posted 14/01/2017 at 19:00:46
I would take a 0-0 if offered. A bit scary the way they smashed West Ham away 5-0 without really trying. They have real class in their attack, but, as they say, it's a funny old game – if the crowd get behind the team, maybe we can rattle them.
Tony Hill
46
Posted 14/01/2017 at 19:11:08
Yes, Barry is in poor form and will be by-passed by any decent side. I would go with Davies but I acknowledge it"s a tight call. The simple reality is that unless Schneiderlin is match fit (and I assume he isn't} then we are very weak in midfield.
That is why I expect us to be well-beaten and why I would be delighted with a draw.
Brian Williams
47
Posted 14/01/2017 at 19:31:31
I think we should go for a 4-5-4 and bank on the ref being that bad he won't even notice!!
John Keating
48
Posted 14/01/2017 at 19:43:46
I am sure Pep knows how Koeman would normally line up.
Maybe this is a chance to change it and start with Delefeu alongside Lukaku as a pair. Not playing out wide but keeping him alongside Lukaku.3 at the back 5 across the middle with Baines and Coleman wide.
Let the opposition think about us for a change. Man City's defence is not the greatest so why not give Stones and Otomendi something to think about?
Colin Malone
49
Posted 14/01/2017 at 19:56:53
Got to bring Jags back to look after Aguero.
Martin Jamieson
50
Posted 14/01/2017 at 20:09:52
I'd like to see Rooney score once or twice against the RS tomorrow, reach the all time Man Utd scoring record and transfer back home to Goodison before the end of January... now that would be the making of Barkley!

Christy Ring
51
Posted 14/01/2017 at 20:19:23
Schneiderlin is not match fit, but he has to start tomorrow. I'd play Davies and Barkley, McCarthy trained this week, so hopefully he'll make the bench.
In my opinion, Barry, who has been a great servant, is a liability; he's too slow and not up to Premier League football.
Darren Hind
52
Posted 14/01/2017 at 20:24:19
Holgate should be partnering Williams.
Funes Mori cant cope with quick feet and I would not play him against Silva and Aguero. Williams cannot cope with pace and I wouldn't play him either if we had a viable alternative.
We'll defend deep – nothing more certain – but that isn't necessarily a bad thing against City. They hate it.
We can win this, but we are going to have to show real defiance and we'll need the ball to bounce kindly for us.
Darren Hind
53
Posted 14/01/2017 at 20:27:35
We could also do with The Beast turning up tomorrow; if The Lump turns up instead, we've had it.
Ed Wallis
54
Posted 14/01/2017 at 20:58:52
I'd be in their faces from the start, have them facing their own goal. Pressure's on them tomorrow with results from today, get an early goal and who knows!!!!!
Stekelenburg;
Holgate, Williams, Funes Mori;
Coleman, Schneiderlin, McCarthy, Davies, Baines;
Barkley;
Lukaku.
Tony Abrahams
55
Posted 14/01/2017 at 21:25:24
I hope we see the beast, Darren, who will be hopefully putting in a massive shift, scoring a couple of belters and then praying Costa goes to China, leaving a vacancy at Chelsea and 㿨 Million towards our rebuild!
Laurie Hartley
56
Posted 14/01/2017 at 21:29:20
Mike (#28) – regarding McCarthy's readiness to play – only based on what Lyndon had to say in the OP.
The reason I put McCarthy in was he is the nearest thing we have to Gueye as far as harassing the opposition and winning the ball. Given his recent injury record and the Ireland comments it may be that Koeman won't risk him.
If he doesn't I would put young Davies in central midfield with Schneiderlin and Lennon on the left of midfield for his work rate.
As Darren has said at #53, we need Lukaku to turn up for this. If he does, he and Mirallas will give City's back four plenty to keep them occupied.
I personally don't fancy us going 3 at the back against them. I think it would be inviting disaster.
I wasn't (for some reason) surprised by the Leicester result but I think we have a chance in this one.

Peter Mills
57
Posted 14/01/2017 at 21:47:49
I'm looking forward to the match. Ever the optimist, it somehow feels like the start of a new era.
And Dave (#37), nice words, a real touch of perspective.
Dave Williams
58
Posted 14/01/2017 at 22:27:31
Dave (#37), great post and well said. My heart goes out to the little lad and his parents and how good are Everton in these situations!!
Full credit to BIll Kenwright and the board for how they have stayed connected to this and what they have done – they get a lot of stick but lead the way in this type of thing.
Tony Byrne
60
Posted 14/01/2017 at 23:40:52
Got a feeling we will sneak a 2-1 win tomorrow. Have to miss my 1st game at home this season, well gutted!
We need at least 8 out of our 11 to be on top of there game tomorrow to get a decent result. Man City are a decent side but, if we have Goodison rocking, we can beat anyone.
Dave @37, always the man of reason for me.
In Ronnie We Trust.

Neil Wood
61
Posted 14/01/2017 at 23:55:29
Please play Deulofeu and give him freedom to just play. That's all I ask tomorrow.
Alex Moore
62
Posted 15/01/2017 at 00:54:35
Where is Besic these days? According to initial reports, shouldn't he have been back by now?
Mark Andersson
63
Posted 15/01/2017 at 01:10:32
Hopefully a good game. I would like to see a glimmer of improvement even if we get beat. It wasn't that long ago when Man City fans would be thinking a draw would feel like a win against us.
Brian Wilkinson
64
Posted 15/01/2017 at 06:34:52
If Barry starts, I am having a little flutter on him scoring.
Whenever we write a player off or a collection of drop the guy, they seem to knock a goal in. Wishful thinking but could be Barry's day.
Eugene Ruane
65
Posted 15/01/2017 at 07:18:05
One for the teenagers.
Playing Man City always makes me think of that rough 'oul blonde one who used to ring that fucking big bell at City games.
Her 'thinking' appeared to be "We've got a player called Colin Bell so I'll ring a bell... for 30 years."
One can only imagine what she might have done had City signed this feller Link
I also imagine she must hold some unofficial record for sentences aimed in her direction that begin "Why don't you shove that fuckin'..."
Up the Toffees!
Mike Barrett
66
Posted 15/01/2017 at 08:52:28
Ha ha... nice one, Eugene.
Big Ellen, she was called.
That bloody bell....

George McKane
67
Posted 15/01/2017 at 09:19:06
Bon Jour Mes Amis from lovely New Brighton.
Just looked out of my top floor window and glimpsed above the grey, the whiteness (and purity?) of Goodison. Like a sailor on a raft who glimpses a ship on the horizon and knows that he is "saved"... "Praise The Lord For Victory" said Grandma Joad.
I will be leaving home slightly earlier today – early start and all. I am meeting a French TV crew at The Dark House (Le Maison Noir); they are making a short film about Everton Fans and TDH.
As you know, I always bring friends and artists from all over the world to TDH and Goodison and they had read some of the posts and seen photos on our Facebook Page (The Dark House Blues) and will be filming my match day routine at the pub.
I am always spreading the news about Everton with my work throughout Europe and I did some interviews for Reuters just before Christmas.
I love match day – not particularly early KOs on Sunday – bit of a rush to finish my stint as an Altar Boy at St Alphonsus – but will manage it somehow.
Up The Blues and Cosmic Grooves All The way.
Martin Nicholls
68
Posted 15/01/2017 at 09:49:35
Brian (#64) – if only! If that were true, we'd be the Premier League top scorers this season as we've collectively written off the entire squad with the sole exception of Gueye!
Tony Abrahams
69
Posted 15/01/2017 at 10:00:21
Brilliant, George, don't be late for church, mate! Can you tell me why it's called the Dark House? Maybe the humour, or because the curtains were always drawn for stay-behinds?
Praise the lord for Everton, George, especially when they win!
George McKane
70
Posted 15/01/2017 at 10:04:24
Just rushing off now, Tony - Henry, it's because it was behind a now demolished house and The Westminister Pub. By the way, you don't want to be there when they put the lights on.
I wrote that explanation for an Exhibition on TDH photos in Koln – you can see them: Google my name and Koln/Colgne.
Off now – best wishes.
Jim Lloyd
71
Posted 15/01/2017 at 10:09:05
Tony, it was always like that because, reputedly, it was surrounded by big, tall buildings. A school (now an old folks home), a big pub, still there but derelict, and a warehouse behind it... now long gone.
Mind you, it could be because you get that wellied, you can't find your way out!
There used to be some prodigious stay-behinds in that noble establishment... which would never happen now, of course!
Tom Barton
72
Posted 15/01/2017 at 10:19:49
Morning gents, interesting posts, good read for a Sunday morning. As a ex-season ticket holder, sadly no longer due to personal circumstances, I am chuffed to be going the game today.
A bit embarrassing really, approaching 60 and I feel like a 6-year-old on Chrimbo morning, that's what the blues do to ya! My beautiful Mrs has offered to make me poached eggs for 11am brekky, served with ice cold export bevvies. Smart arse I hear you say, you would be friggin right too!
I won't bore you with my opinions. Suffice to say, it's time for a step up boys, no more fannying about. Big Ron has called it as it is, roll your sleeves up and give him a problem dropping you for the next game.
My heart and best wishes go out to Bradley and his family; when this club gets it right, it gets it right, proud to be a blue.
Enjoy your day, Blues.

Jon Withey
73
Posted 15/01/2017 at 10:21:05
Schneiderlin, Davies, Gana and Barkley could be some midfield, I hope we can fit them all in!
Tony Abrahams
74
Posted 15/01/2017 at 10:21:31
Thanks, Ray. I'm glad I asked because I've found out a bit more about our unsung hero, George! I was wondering if you had anything to do with the song The Toffeewrap, George, written in the eighties, when we were Champions?
Feel sorry for the kids, Ray, with these open-all-hours pubs... don't think you could beat a good stay-behind!
Eugene Kearney
75
Posted 15/01/2017 at 10:41:23
Everton 2 - Manchester City 1
Let's show 'em all we're not settling for seventh.
COYB
Brian Harrison
76
Posted 15/01/2017 at 11:00:01
A lot will depend on which Man City side turn up and which Everton team turn up. City at their best will take some holding, but if we turn up and start quickly who knows.
Have to say the player who I love to watch is in the opposition today, David Silva an absolute joy to watch. Excellent first touch very rarely gives the ball away, and is always looking to thread the ball through for a teammate.
Colin Metcalfe
77
Posted 15/01/2017 at 11:47:08
I have enjoyed watching Man City this season, they play a possession game but with pace a style Martinez wanted but we simply did not have the personnel, whereas City have excellent players all over the pitch. The way in which they played West Ham off the park recently was a joy to watch; if only the blues could play with such panache!
I think today we have a free swing so why not attack them from the start with an attacking formation with Davies and Schneiderlin in the middle and Deulofeu / Mirallas and Barkley behind Lukaku. I guess it's like the puncher against the boxer... if we land an early blow, we might just have a chance! COYB!
John G Davies
78
Posted 15/01/2017 at 11:56:31
Tony (#74).
George won't thank me for saying it but he does great work with The Yellow House project.
Raymond Fox
79
Posted 15/01/2017 at 12:09:26
I can't see us winning, a draw maybe. On paper we are outclassed whichever team Koeman picks if they put out their best side.
Can we win, of course we can its a game of football. I think we have to get on the front foot though; if we play defensive, they will kill us.
I'm backing us to draw the game, at best priced 3-1, I think that's value.
James Byrne
80
Posted 15/01/2017 at 12:26:34
Just off to the game with the little fella and his mate. I reckon we could get a point today or even surprise Citeh. COYB's
Paul Holmes
81
Posted 15/01/2017 at 12:43:38
Koeman has said he wants players with energy, who can close the ball down, so please, please... NO Gareth Barry!
Jay Wood
82
Posted 15/01/2017 at 13:14:27
Big vote of confidence in Tom Davies today in as tough a game as against Man City. In the absence of Gueye, he starts alongside Barry in central midfield, ahead of McCarthy, Schneiderlin and Lennon, all on the bench.
Good for him. Good for Koeman.
Don Alexander
83
Posted 15/01/2017 at 13:28:07
The bench looks a bit thin when it comes down to protecting our lead!
Mike Powell
84
Posted 15/01/2017 at 16:19:45
Absolutely outstanding performance today – that's the best we have played in years.
To all you people who were asking to get rid of Koeman – hang your heads in shame!!!
---
Add Your Comments
In order to post a comment, you need to be logged in as a registered user of the site.
Or Sign up as a ToffeeWeb Member — it's free, takes just a few minutes and will allow you to post your comments on articles and Talking Points submissions across the site.