Lookman forces Leipzig loan deal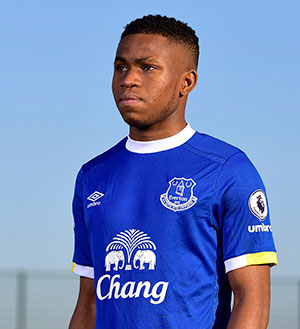 Ademola Lookman secured a surprise deadline-day move to the Bundesliga, one that manager Sam Allardyce described as "one of the strangest situations" he has dealt with
Ademola Lookman has joined German outfit Red Bull Leipzig on loan from Everton until the end of the season, seemingly against the advice of the club.
Lookman's surprise move was announced just 10 minutes before this evening's Premier League fixture against Leicester City and comes just two days after manager Sam Allardyce had insisted he wouldn't be loaned out because of Aaron Lennon's recent sale to Burnley.
Following Everton's 2-1 win at Goodison Park, Sam Allardyce admitted that the player's "stubbornness" had brought the move about, one which he said the club tried to talk him out of and which would be a "big challenge" in terms of the 20-year-old's development given his age and the language barrier.
"It is one of the most unusual situations I've been in," Allarydce said. "We got some [other] deals for him but he was adamant [and] he chose Germany."
"His stubbornness meant he got his own way. I hope he proves us all wrong because it's important for him; it's very important for us that he goes and develops out there.
"They are in a very good position in the Bundesliga so it will be very interesting to see."
Lookman joined the Blues a year ago in a £10m transfer from Charlton Athletic and made an instant impact by scoring within minutes of coming on as a substitute in the 4-0 win over Manchester City.
He struggled to convince former manager Ronald Koeman that he could hold down a first-team place and has found the Dutchman's successor even more difficult to win over.
Though he started the Europa League fixture against Apollon Limassol in November and bagged a brace in a convincing 3-0 win, he has barely featured in Everton's team.
Having been overlooked over the Festive programme, the forward came on as a substitute in the FA Cup Third Round tie against Liverpool where he came off the bench to play a significant role in the equalising goal in that match but has not played any minutes since.
---
---