Williams reportedly in talks to join Stoke on loan
Wednesday, 1 August, 2018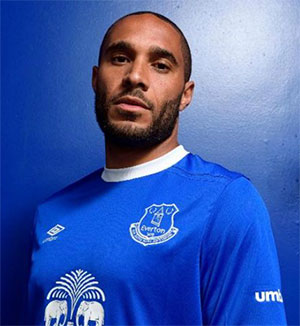 Everton are said to be in negotiation with Stoke City over a season-long loan for defender Ashley Williams.
The BBC are one of a number of outlets reporting that the 33-year-old could secure a move guaranteeing more regular football by joining the Potters' bid to be promoted back to the Premier League at the first attempt.
The proportion of the Welsh international's salary that Stoke would be willing to pay for the next 10 months is apparently a sticking point in getting an agreement over the line but, according to The Telegraph, Stoke are hopeful of concluding the deal before the weekend.
Williams joined the Blues two years ago after eight successful and highly-regarded seasons at Swansea City but he failed to recapture the form he showed in South Wales at Goodison Park.
Meanwhile, there is unconfirmed speculation that Everton could be looking to bring Senegalese international midfielder Badou Ndiaye the other way.
---
Reader Comments (138)
Note: the following content is not moderated or vetted by the site owners at the time of submission. Comments are the responsibility of the poster. Disclaimer
William Cartwright
1
Posted 01/08/2018 at 14:39:05
M+M making steps in the right direction. I see the latest rumour is Denis Chersayev (spelling?) which if true, would, together with Mina make this an incredibly successful window. Fingers crossed but I think we are seeing the tanker gradually turn. Now if only Keane could do the same . . . . . .
Derek Knox
2
Posted 01/08/2018 at 14:53:57
Hopefully, this is one way to get him off the wage-bill, well partly if indeed it is a loan.
Having said that, a loan for a 33-year-old, presumably in the twilight of his career is a mystery, or is it just another way of dealing with, or delaying a problem till next season?
William, not sure about Cheryshev, okay he had a good World Cup, scoring quite a few goals, so did Enner Valencia four years ago, and we all know too well what happened there!
Darren Hind
3
Posted 01/08/2018 at 15:03:08
An "incredibly successful window" ... Phew, that's a load off.
John Kavanagh
4
Posted 01/08/2018 at 15:06:07
EFC are missing a trick here. Why don't we sell raffle tickets with the winner driving him there. Could cover the Digne fee. 150 please.
Stewart Lowe
5
Posted 01/08/2018 at 15:06:45
Cheryshev is not that good. He isn't anything better than we have in my opinion. Besides, he is a winger and we already now have Richarlison and Walcott for that, with Lookman up in the air.
Michael Morgan
6
Posted 01/08/2018 at 15:07:05
Derek @2,
You mentioned "delaying a problem till next season".
His contract ends at the end of next season (June 2019).
If this rumour is true, and he goes, count that as problem solved.

Steve Ferns
7
Posted 01/08/2018 at 15:07:07
Derek, this is the end of Williams. We pay a small part of his wages and he's gone for the season. His contract expires next July. So it's not delaying anything. It's getting shut of him.
Jamie Crowley
8
Posted 01/08/2018 at 15:08:29
Someone educate us on this Charseyev fella.
Ashley has to go. Back to Swansea is a good fit for all I'd think.
Rob Halligan
9
Posted 01/08/2018 at 15:11:24
Derek, this kind of relates to what you're saying.
I was discussing the Pickford and Maguire rumours with a mate, who just happens to be a Man Utd fan, on Sunday night.
Basically, I asked him why are Chelsea and United rumoured to be after Pickford and Maguire now, and not 12 months ago when they both were available? His reply was what you've said because they had a good World Cup. Us and Leicester were prepared to stump up the cash 12 months ago, and now all of a sudden, certainly in Maguire's case, other teams just think they can come along and take these players off you.
I suppose if Pickford and Maguire had had absolute stinkers, or not even played in Russia, then these other teams wouldn't be interested at all in them.
Tony Page
10
Posted 01/08/2018 at 15:13:59
Come on, let's hear it! Good luck to the lad, once a blue etc! Yea right, carthorse of the highest order.
Alex Mullan
11
Posted 01/08/2018 at 15:14:54
What fee are we paying them to take him?
James Morgan
12
Posted 01/08/2018 at 15:16:01
Surely we can get rid completely and tell Stoke he will cost a nominal fee. I suppose a loan until his contract ends is better than nothing but I don't like that we'd still be paying a large chunk of his wages.
Shane Corcoran
13
Posted 01/08/2018 at 15:17:54
Cheryshev didn't even start the World Cup for a poor, albeit ultimately overachieving Russian team.
Plenty of natural ability but he looks like someone who lacks the physique and pace for the Premier League, much like Bilyaletdinov did.

John Kavanagh
14
Posted 01/08/2018 at 15:18:16
Alex #11. As an extra special offer we should throw in Mirallas and Schneiderlin plus a £10 million signing out fee.
Jay Harris
15
Posted 01/08/2018 at 15:20:24
What about aprt ex for a Stoke payer oh hang on their best 2 players have already left.
Amit Vithlani
16
Posted 01/08/2018 at 15:23:10
"but he failed to recapture the form he showed in South Wales at Goodison Park.  "
Er, bit of an understatement. Never mind recapturing, there were times I was left wondering if Ashley Williams ever had anything to recapture. Maybe Swansea had pulled a Scooby Doo on us and Alfie Mawson was, in fact, the real Ashley Williams and Ashley Williams was, in fact, Ali Dia of Southampton fame.
Chris Gould
17
Posted 01/08/2018 at 15:28:38
James, he'd undoubtedly refuse to go, and would instead see out his contract with us – and who could blame him? He now has another year on a top wage, and he'll then be a free agent which means a nice signing on fee from whatever team he signs for afterwards.
If he signed a permanent deal with Stoke now he'd get half of what he'll earn this season for going on loan. Makes absolute sense from his point of view and very little we can do about it. At least he'll be gone and we free up some of his wages.
Hopefully Ndiaye coming to us will be part of the deal.
Lenny Kingman
18
Posted 01/08/2018 at 15:32:41
#8
Denis Cheryshev currently plays for Villarreal and has spent most of his career, life, in Spain though he is Russian. Family went there with dad who was a footballer with a Spanish side. A Real Madrid youth player but has played out on loan quite frequently till Villarreal signed him. Aged 27 has played around 80 la Liga games and scored 9 goals.
Then of course World cup Russia where he set the comp alite in the first game with some great play and goals. And turned it on throughout and got the Russian fans thinking he could win the cup for them on his own.
Favours the left side it seems from the games I watched in Russia and has a lot of close control and skill.
A players website gave his current value at £7.8 million but I fancy that was before the World cup. Certainly worth a look at.
Martin Berry
19
Posted 01/08/2018 at 15:37:28
He will do well for Stoke at the Championship level, obviously a liability last season for us.

Stephen McNally
20
Posted 01/08/2018 at 15:37:59
With Rooney, Klaassen, Williams etc. off the books, Silva/Brands are in agreement with most fans about which players are not worthy of playing for Everton.
I still think Schneiderlin, Sandro, Pennington and Martina need to be moved on to do a good culling job. I just hope Silva/Brands identify and bring in the right players, to get us moving in the right direction as a club.
Denis Richardson
21
Posted 01/08/2018 at 15:39:31
I can't imagine Stoke will be paying him his full £75k/week, so presume this is another damage limitation exercise, like Klaassen.
Whatever we save is positive I guess and thankfully he only has one year left on his contract, unlike Klaassen. Just hope they are paying a good chunk of it.
Would have preferred a prem club take him as they could have paid more. Beggars / choosers...
Also means we'd have gotten rid of two centre-backs and are down to bare bones. New centre-back getting critical.
Steve Ferns
22
Posted 01/08/2018 at 15:48:38
Ndiaye isn't good enough. No thanks. What qualities does he even bring? We need an upgrade / replacement for Schneiderlin and the main thing we need the new guy to have is a good accurate range of passing and ability to do so quickly.
That is not Ndiaye. He may or may not be better than Davies, but we don't need him.
Derek Knox
23
Posted 01/08/2018 at 15:51:05
Michael @6 and Steve @7, thanks for the info on Williams's length of contract, I thought maybe longer than that, but that explains a lot, fingers crossed!
Andrew Ellams
24
Posted 01/08/2018 at 15:53:28
Cheryshev is 27, has played a grand total of 74 league games in a nomadic career in Spain, mostly going from one loan spell to another. He has also managed a grand total of 16 caps in one of the poorest Russian teams for quite a while.
Rob Dolby
25
Posted 01/08/2018 at 16:07:12
Great news if true, he had a good Euros but was a failed gamble after we sold Stones.
It's a step in the right direction though I would like to see us go out and get a fast centre-back or at least give Holgate a good run in the team.
Re Denis wasn't he linked with us under Moyes but picked Spain instead. An industrious up and down midfielder?
We do need midfielders who can help out at either end of the pitch.
Bobby Thomas
26
Posted 01/08/2018 at 16:08:36
Well, it's the division he should be paying in. He's done as a top-flight player.
Is this the final year of his contract? We get some of his wages paid for the year or maybe a little loan fee? And then we can say goodbye.
That's two centre-backs more than likely gone. We must be very, very confident of getting at least one in and we go with Player X, Jagielka, Holgate and Keane.
Stewart Lowe
27
Posted 01/08/2018 at 16:13:22
Is this a sign that if they are willing to let Williams go at such short notice, they must have a guaranteed replacement ready sign. Would be great if it's Mina as I'm now hearing reports that the Man Utd link to him was unfounded.
Jamie Crowley
28
Posted 01/08/2018 at 16:39:27
Lenny @18 -
Thank you!
Based upon what most are saying, his more "journeyman" status, a good World Cup but not translating to his overall Club career, and his age I'd pass.
Thanks for the info.
Joe O'Brien
29
Posted 01/08/2018 at 16:40:50
I'm thinking the same, Stewart. We must have a replacement lined up. Would be great to see the back of Williams, if only not to see him hiding under his shirt after making another mistake.
I think we'll see 3 more coming in before next Thursday.
Mark Frere
30
Posted 01/08/2018 at 16:41:55
Steve @22, I think Drinkwater (who we are linked with) would be a much better acquisition than Ndiaye. If he can recapture his form from when winning the title, and when paired with Kante, he would be a very good signing. Gana is very similar to Kante. Perhaps an initial loan deal with the option to buy would be the ideal scenario?
Mike Gaynes
31
Posted 01/08/2018 at 16:42:45
Stewart #27, here's a counter view of Mina -- according to this writer, he has no future at Barca for some very good reasons:
https://www.givemesport.com/1364683-yerry-mina-why-jose-mourinho-has-to-steer-clear-of-barcelonas-unwanted-defender
This certainly isn't the description of the rampaging Mina we saw in the World Cup, but it's worth noting. The Levante disaster was one of the few Barca games I didn't see last season. The YouTube highlights don't show Mina directly culpable for any of the goals, but he certainly looks hesitant – perhaps unsurprising for a youngster who hasn't played in months. But they also show one cracking through ball to Suarez.
Andrew Ellams
32
Posted 01/08/2018 at 16:43:18
What happened to the Zakaria rumour? He'd be a definite upgrade on Davies.
David Milner
33
Posted 01/08/2018 at 16:48:07
Nice to see Williams go, even if it is on loan, to run down the final year of his contract. Shame we could not do the same with Jagielka, I thought West Brom showed some interest.
I think the only stumbling block with Mina is that he is holding out for a Champions League club.
Barcelona cannot play him as they have Malcolm, Coutinho & Arthur & can only register 3 non EU players. Barcelona do not want to loan him out or sell him to another Spanish club or another Champions League club. There lies the problem but they do want their pound of flesh.
Cheryshev's moment of fame was when he turned out for Real Madrid against 2nd Division Cadiz in the Copa del Rey, having already been named on the bench when on loan to Villarreal, & got Madrid thrown out of the competition. Quite an impact player from the bench though.
Mike Gaynes
34
Posted 01/08/2018 at 16:49:01
Andrew #32, that was one report from... The Mirror. Picked up and spread everywhere. Juiced up two days later by... The Sun.
Unsurprisingly, there was never a word of confirmation from any reputable source.
Also unsurprisingly, there hasn't been a word published about it since.
Frank Sheppard
35
Posted 01/08/2018 at 16:49:03
Not done yet, but would seem to suite EFC and Stoke and the player. He will probably have a fabulous season in the EFL next year. Good luck to him.
Chris Gould
36
Posted 01/08/2018 at 17:07:25
Steve (#22),
I think Ndiaye would be a very good addition. He is powerful, fast, athletic, and scores more goals than our current midfielders. He is also a decent passer of the ball. He was very good for Stoke and would give us a physical presence in midfield that Schneiderlin and Davies don't.
I realise we need a deep-lying midfielder who can do a better job than Schneiderlin but Ndiaye could do a good job in front of him and provide competition for the other midfield spots.
Brian Williams
37
Posted 01/08/2018 at 17:36:09
Haven't read all the posts but wonder if Williams to Stoke is to sweeten Ndiaye to us?
Certainly hope that's the case.
John Davies
38
Posted 01/08/2018 at 17:36:19
David Milner. We can't let Williams and Jageilka go at the same time unless we have signed another centre-back first. If and when that happens, you might get your wish. Hope Williams gets shipped out asap.
Colin Metcalfe
39
Posted 01/08/2018 at 17:37:48
Great news! Let's hope we can off load Keane as well before the window closes although we will never recoup the £25M we paid for him, another Steve Walsh shocker off the books!
Mads Kamp
40
Posted 01/08/2018 at 17:38:40
James Crauley (#8),
He is a Russian left winger playing for Villarreal in Spain. Not sure he is good enough though, lacks consistency.

Vinny Garstrokes
41
Posted 01/08/2018 at 17:46:37
I don't get to Goodison as much as I would like but I was lucky enough to get there in December 2016 when Williams scored the winner against Arsenal. The celebrations which followed were probably the most fun I have had with my clothes on for quite some time!! Thanks for the odd great performance, Ashley!
Mick Howard
42
Posted 01/08/2018 at 17:52:29
Ashley Williams might not have had the greatest Everton career but he has always tried. On the way back from the Faro games he was on his own in the airport on the Monday evening on the Jet2 flight but he had a big smile for and had his photo took with all the kids.
Clearly a decent bloke and hope the next move works out for him. He was never a long-term option but seemed a good deal at the time on the back of the John Stones sale.
Tony Abrahams
43
Posted 01/08/2018 at 17:57:11
I'm glad he gave you some joy with your clothes on, Vin, because he used to remind me of a mannequin! Until we signed Michael Keane anyway!
Sam Hoare
44
Posted 01/08/2018 at 18:02:38
Similar to Michael Keane he's a decent back to the walls defender who'd probably do alright in a compact, lower Premier League team if he had a run of games.
Seems a nice enough guy who always cared even if his ability was limited.
Good move for all, I'd say.
Ian Bennett
45
Posted 01/08/2018 at 18:13:24
An absolute car crash of a signing – cost £10m in fees, and will cost about the same in wages over the 2 years and loan period.
£20m, and about 5 decent performances. Not a road map to be repeated (see Klaassen).
Steve Ferns
46
Posted 01/08/2018 at 18:14:15
Drinkwater of the Leicester title-winning year would be ideal. He was good at shifting it quickly to Mahrez, Albrighton and Vardy. That's exactly what we need.
Whether Drinkwater still has it in him, well I don't know, but the fact that Chelsea are so willing to offload him and others have passed on him (and supposedly clubs below us in the hierarchy) makes me concerned.
What about Max Meyer? Couldn't we hijack that deal? We've got more to offer than Palace.
As for Ndiaye, what good is having him, Gueye, Davies, McCarthy and Besic all competing for the same position?
Davies is only 20, can get a hell of a lot better, is a brilliant and I do think brilliant prospect (and his most recent award nomination confirms others think so too), and he's very, very cheap. So why would we need Ndiaye who was dreadful in midfield in a dreadful stoke side, and cannot offer anything that we actually need.
Peter Warren
47
Posted 01/08/2018 at 18:14:53
Not a big fan – although am I the only one who thinks Keane is useless and would prefer Williams?
Minik Hansen
48
Posted 01/08/2018 at 18:25:28
Peter Warren (#47) , if only Williams didn't lose his head occasionally.
Terry White
49
Posted 01/08/2018 at 18:30:29
Steve (#46), we need players who can perform now, not be a player of potential for a number of years. In other words, we need short-term fixes to go with our long-term plans.
Davies has regressed dreadfully in the past 2 seasons and anyone who has watched him in the pre-season games where he has given the ball away time after time (not alone in doing that, I know) would be hard pressed to support him to have a place in the starting XI at Wolves.
Steve Ferns
50
Posted 01/08/2018 at 18:32:29
Terry, he's one of the backup players for Gueye. I listed the others. He's backup and needs to be cheap.
I think Davies has been okay in training. He needs work though, and Silva will provide it. He won't play so far forward under Silva and instead will play in Gueye's position when Gueye can't play.
Chris Gould
51
Posted 01/08/2018 at 18:55:37
Steve, Ndiaye was not dreadful for Stoke. He settled in very quickly seeing as he arrived into a very poor team in January. He's quicker and more powerful than Davies and his pass completion is better. Right now he is a better player IMO.
Davies is still a prospect. Who knows if he'll improve to the level we hope. Either way, I don't think he'll be a regular starter next season.
Steve Ferns
52
Posted 01/08/2018 at 19:05:52
Let's agree to disagree on that Chris.
If you think of Everton as a car, then I think we're worrying about a paint job with Ndiaye when we've still got a wheel missing and lack an engine.
Once we have a centre back and deep playmaking midfielder, then we can take our time and get the finishing touches to a team to challenge the top 6.
Chris Gould
53
Posted 01/08/2018 at 19:35:36
Steve, Sky Sports News reporting that Ndiaye is being negotiated as part of the Williams deal. So we may well find out if he'll be a good fit for us or not.
Maybe he'll be a flashy new paint job, and we have our eye on an engine and wheel as well.
James Morgan
54
Posted 01/08/2018 at 19:41:59
I'll judge Ndiaye until he's played at least 10 games for us. I can't say I know much about him so I'm trusting Marco and Marcel. It hopefully forces Schneiderlin out or gives him a kick up the arse.
Steve, if we are already talking to Stoke about getting rid of Williams then why not negotiate about Ndiaye while we are at it?
Richard Mason
55
Posted 01/08/2018 at 19:42:23
Saying on Sky Sports now it's a swap deal Williams for Ndaiye, probably wouldn't be a bad deal if we could offload Schneiderlin as well.
Tony Abrahams
56
Posted 01/08/2018 at 19:48:25
Don't know anything about Ndiaye, but if this is with a view to getting Snides out the club, it would honestly make me just as happy, as signing Messi!
Sad really, but we need a United squad if we are to really improve, so if Mirallas, Bolasie, and the last remaining fixtures from the Moyes era, are moved on, it would give me a lot more hope for the coming season.
I've just heard a story today that both Brands and Silva, both start talking Portugese when Duncan Ferguson is around, but again it's probably just a rumour because that's what most stories are.

Neil Copeland
57
Posted 01/08/2018 at 19:58:43
Tony, and I thought Duncan is Scottish!
Karl Jones
58
Posted 01/08/2018 at 20:02:45
Williams for Ndiaye...That's just swapping one load of crap for another. The whole club is going backwards season by season.
Do the dreamers in the boardroom still believe we can challenge for the Champions League? They'll be doing well if they're not in a relegation scrap with that lot.
Tony Abrahams
59
Posted 01/08/2018 at 20:03:35
I know Neil, and after living in Spain, for years, it wouldn't surprise me if Duncan could speak Portugese!!
Brian Williams
60
Posted 01/08/2018 at 20:06:43
Also on Sky, and nowt to do with us, but West Ham are giving it a real go.
Marega and Brahimi next seemingly and two other players as well.
They'll have bought about eight or nine by the time the window closes.
Tom Bowers
61
Posted 01/08/2018 at 20:10:22
Rumors and speculation will abound until next Thursday but I will swap Williams for anyone. Everton need fresh blood for midfield as I agree that Davies has not made the strides I hoped he would.
There are a lot of disappointments still on the books and some of them have shown very little in pre-season so I can see some moving out soon.
Neil Copeland
62
Posted 01/08/2018 at 20:17:12
Tony, that could be very funny if true or perhaps not so funny for M&M!
Neil Copeland
63
Posted 01/08/2018 at 20:19:39
There again, with his accent, M&M may think Duncan is Portuguese.
Grant Rorrison
64
Posted 01/08/2018 at 20:23:35
Steve (#52).
Not sure how much relevance a car analogy has to a football team. But, this fella looks like a pretty impressive 'engine' to me. A much more powerful and imposing version of Idrissa.
I think he'd add plenty of steel and ground coverage in the middle of pitch. He'd offer a much more effective shield to the defence than we currently have.
It was scary watching how easily we were ripped apart by a pretty ordinary Rennes team last weekend. If the rumour turns out to be true, it seems that Silva felt that way too.
Jamie Evans
65
Posted 01/08/2018 at 20:23:48
Williams leaving for Stoke? Say it isn't so.
Williams better than Keane? Whoever just said that, it isn't so.
Neil Copeland
66
Posted 01/08/2018 at 20:25:59
Personally, I think Tom Davies may benefit from a loan at a decent Championship team such as Aston Villa. I think he does show potential but is very inconsistent and frustrating to watch.
At the moment I don't think he should be in the starting eleven and Ndiaye is a better option as things stand. Hopefully a loan would take some pressure off young Tom and he would return a much better player — a similar situation in some ways to when Osman was loaned out to Derby County.
James Morgan
67
Posted 01/08/2018 at 20:31:58
Echo denying Ndiaye interest.
Tony Cheek
68
Posted 01/08/2018 at 20:35:13
Of all the players Everton have brought in lately, then Williams is definitely the worst. An absolutely horrendous player, who by some twist of fortune has made the top grade of English football.
I have played at a decent level myself and played with and against better CMs who never had a chance to earn anything like this thug!
Vinny Garstrokes
69
Posted 01/08/2018 at 20:37:27
Neil Warnock is after Jags, if The Sun is to be believed...
Jamie Crowley
70
Posted 01/08/2018 at 20:49:23
If Warnock is after Jags, we need to listen.
Good servant, but moving a 34-year-old (?) on is good business.
The clock ticks on everyone.
Steve Ferns
71
Posted 01/08/2018 at 20:49:31
Gueye is not the problem though. The problem is Schneiderlin isn't up to it. This fella would replace Gueye and then we still have the Schneiderlin isssue.
Whether Ndiaye is an upgrade or not, he's not the passer we need. What's the point in signing this fella and then playing him alongside Schneiderlin and sitting gueye on the bench with Davies and Besic. It's madness.
Joe McMahon
72
Posted 01/08/2018 at 20:54:14
The problem is Jamie, we don't move players on when it makes sense. This is why our 3 defenders with a combined age of over 100 are still here. And who could forget keeping the sideways passing always injured McCarthy because he's part of the Everton family.
Kunal Desai
73
Posted 01/08/2018 at 20:57:41
His confidence has taken a huge battering over the last 12 months. Hopefully this move brings back some of that confidence and he can perhaps get back to the old Williams of Swansea and play a crucial part for another club.
Simon Smith
74
Posted 01/08/2018 at 21:14:06
Why loan him out??
Got to sell anyone that age and get what we can.
Brian Wilkinson
75
Posted 01/08/2018 at 21:26:55
Ja y@15, forget the two who have gone, I would take any of the remainder... they cannot possibly be any worse than Williams.
James Stewart
76
Posted 01/08/2018 at 21:36:53
Amazing business if we get Ndiaye off them too.
Lee Paige
77
Posted 01/08/2018 at 21:42:39
I don't want to loan them Ashley I want to give him away for free. Can this not be a permanent deal?
Jerome Shields
78
Posted 01/08/2018 at 22:40:05
Hope this is true.
John Hammond
79
Posted 01/08/2018 at 23:05:24
As long as it means Williams goes in the other direction and we can get rid of Schneiderlin then great. Besic needs to go too so we only need another midfielder as well as a CB or 2 and a striker. How many days do we have??!
Peter Morris
80
Posted 01/08/2018 at 23:42:54
If we could get a fee I'm sure we would but is that likely given the player's form last year, his age and contract situation? I don't think so. Stoke benefit from the parachute payment so we shouldn't be paying any of his salary at least, and we do need to get these high earners who won't contribute off the payroll.
That's another £12m write down to match the one for Klaassen. Expensive business this fucking up transfers, isn't it, and we're not finished yet!
Karl Meighan
81
Posted 02/08/2018 at 00:29:47
If I was going to swap Williams, I would take Shawcross good in the air, reads the game well and has experience of the league. He may not be a ball playing centre-back but he's dependable and better than we have got imo.
Victor Yu
82
Posted 02/08/2018 at 02:32:29
Let's be realistic. No one will pay a fee for him as everyone knows we are desperate to unload him.
If someone wants to pick up his contract without paying any loan fee I would take it without any second thought.
Terry White
83
Posted 02/08/2018 at 03:30:32
My understanding is that Williams has only one year left on his contract with us. So if we loan him out for a year his contract will then be up and we do not have to renew it then. So, a loan for one year is as good as terminating his contract to us.
Paul Mackay
84
Posted 02/08/2018 at 05:26:14
Whilst we are talking of Holgate being given a run in the team, I've never seen a top CB look that skinny. He needs to hit the gym and beef up a bit if he is to reach his potential.
Mark Andersson
85
Posted 02/08/2018 at 08:06:47
Dose anyone like Williams, he dose have a cool head of hair, and smiles a lot off the pitch. Maybe he is happier off the pitch.
Our Tom will come good, he's a blue through and through... Silva has had 6 months off to assess other players from other clubs and he should have known the ones he needed to off load before he got here.
With only a week to go it will be a miracle if we can get anyone else worth having, but that makes it all the more exciting.
Another long hard frustrating season beckons and I really hope that Silva is not looking over his shoulder come January...
Paul Kennedy
87
Posted 02/08/2018 at 09:46:49
Let's not compound our mistakes once Williams has gone – we do not want Rojo. Dirty, gets caught out of position, slow...
Hang on – I am talking about all the attributes we normally get in a player!!!
Andy Williams
88
Posted 02/08/2018 at 10:09:04
Reported that Williams, Mirallas, Classic, and Martina been told to train by themselves. This hopefully means that not only is Williams on his way and new CB coming in but that either Lookman is staying or new winger in. Would have liked to have seen more of Vlasic but in M & M I trust. Now if only they can get Schneiderlin to join their gang.
Steve Ferns
89
Posted 02/08/2018 at 10:25:21
Seen that Andy. Very surprised at Vlasic. However, Silva had him with a starring role in the one of the first Austrian training videos, playing both ways in attack in a training match, he was given opportunities in matches, and Silva must not be impressed. So fair enough, if that indeed is what he has decided.
David Pearl
90
Posted 02/08/2018 at 11:00:07
Looks like he wants to play Schneiderlin in between Gana and N'Diaye to give MS time to bring the ball out, instead of him parking himself in between the CBs.
Anyway...Williams was never as bad as people make out. Who could look good playing in a four with a hit and miss Kenny, Martina and Keane... and with a badly out of form and confidence Schneiderlin just in front of you.
Devils advocate; would a pairing of Williams and Funes Mori be much worse than what we will see come opening match of the season. I was hoping for a back three personally... maybe Holgate, Mina, and Rojo. Who knows... I don't. Hopping Brands does. We need TWO top class and ready to go centre backs right now. Easy.

Brian Williams
91
Posted 02/08/2018 at 11:06:04
I think he'll be looking to play N'Diaye INSTEAD of Schneiderlin. Hope so anyway. Not as much rush to push him out the door if he's going across the Channel ;-)
Steve Brown
92
Posted 02/08/2018 at 11:07:18
Also surprised by Vlasic and would suggest a loan rather than a sale to see how he develops.
How Schneiderlin has evaded being sent into internal exile just baffles me - pea-heart, never tackles, slow, lateral 5 yard passes, zero assists, zero goals. He has stunk the place out for long enough.
Andy Williams
93
Posted 02/08/2018 at 11:09:47
Yeah Steve. I can't remember what kind of contract he is on but maybe he is going out on loan. I know Newcastle were rumoured to be interested in him so in the fine tradition of football journalism I am going to suggest that a swap deal plus cash is in the offing with Lascelles coming the other way.
David Pearl
94
Posted 02/08/2018 at 11:17:36
Vlassic, Keane, Martina, Sandro, Klaassen. Just wonderful scouting Mr Walsh.
Dean Johnson
95
Posted 02/08/2018 at 11:30:39
Just seen this
"Ashley Williams, Kevin Mirallas, Cuco Martina and Nikola Vlasic have been told to train away from Everton's first team squad by Marco Silva."
Please please be true
Dean Johnson
96
Posted 02/08/2018 at 11:31:21
doh, *read all the comments first
James Hughes
97
Posted 02/08/2018 at 11:34:18
If Williams is in talks with Stoke why would he be told to train away from the first team?
Is this an incentive to sign for Stoke or just media BS
Jay Harris
98
Posted 02/08/2018 at 11:38:18
James
He is allegedly having a medical at Stoke today.
James Hughes
99
Posted 02/08/2018 at 11:44:18
Jay that is exactly my point, IF he is going to Stoke why would he be told to train away from the first team, ?! Is Mr Joyce of the Times talking/writing bollox
Danny Broderick
100
Posted 02/08/2018 at 11:52:56
James,
Presumably it is to make it crystal clear to him and the others that they need to find a club in the next week or so or they will not be playing much football.
Brent Stephens
101
Posted 02/08/2018 at 11:58:33
James, my guess is that Silva doesn't want Williams etc earwigging on what he's saying in training (especially tactics and things like "that Williams is...").
Kev Jones
102
Posted 02/08/2018 at 11:59:19
Mark #85 Williams does look cool and I was pleased when we bought him after great form for Swansea and Wales. However he has not been so cool in our defence - poorly organized as it has been. A good move now for him and us and another talent wasted by our previous management.
Chris Gould
103
Posted 02/08/2018 at 12:08:59
James, it may well be because Williams isn't too thrilled about being forced out and is therefore putting in zero effort or being disruptive/sulky.
It could also be because Silva wants to concentrate on the players who are still trying to get to grips with his ideas, and doesn't need players who aren't going to be part of his system getting in the way (plus what Brent said).
Or it could be that Williams doesn't want to train with them in the knowledge he's off. He's going to need to do some house hunting!

Paul Tran
104
Posted 02/08/2018 at 12:11:03
Williams has a year left, so a year-long loan suits perfectly.
Silva clearly wants these four out of the way and it strikes me as good firm management, especially if they'll be leaving us.
I thought Williams would be a good signing, but I wasn't thinking laterally enough. He looked good in Swansea and Wales teams fighting a rearguard action, poor in an Everton team 'designed' to press and go forward
Andrew Ellams
105
Posted 02/08/2018 at 12:14:25
Paul Mackay, I hate to cite the darkside as an example but Hansen and Lawrenson dealt with a more physical breed of centre forward with limbs like Olive Oil from Popeye.
James Marshall
106
Posted 02/08/2018 at 12:17:01
I'm warming to Marco Silva - getting players to train away from the main group is good thinking in my view. Hardline stance to let them know exactly what their situation is and that they should be looking for a move away from Everton.
He's certainly not fucking about is he.
Len Hawkins
107
Posted 02/08/2018 at 12:20:27
Shawcross would be better in the WWF as a wrestling coach.
James Marshall
108
Posted 02/08/2018 at 12:24:25
It does seem increasingly as though we'll buy Rojo now that Mina is looking set for Utd. Williams is having a medical at Stoke which also increases the need to buy a centre half - Maureen has said Rojo can leave, and some bloke in Argentina has said we've tabled a £30m bid so that's that.
Expect an announcement in about a week.
Daniel A Johnson
109
Posted 02/08/2018 at 12:29:28
We're getting rid of the wrong centre half. Keane needs to go not Williams. Keane has confidence that is as brittle as china, he has no guts and no heart. At least Williams st times put himself on the line, Keane has been expensive garbage, light weight, gutless and doesnt have the mentality to succeed.
Davie Turner
110
Posted 02/08/2018 at 12:32:58
Well we need a centre half, let's hope if not Mina - who maybe great but Barca aren't hanging onto him and World Cups have made players look better than they are over a season - then it is someone not called Rojo. And if it Rojo may he surprise us all.
James Hughes
111
Posted 02/08/2018 at 12:33:21
Well if it 'persuades' Williams to sign for Stoke it will be a better tactic than not giving a player a locker.
A pity it didn't work out for him here. When we signed him we needed a no-nonsense CB. That was what we got, but we also got lots of no others as well. No pace, awareness etc.
I am not a fan of slating our own palyers, but if he can either get Morgan Sideways to leave or preferably to play I will be ecstatic. That guy has been stealing a wage for too long. I tried calling the fraud squad, didn't want to know :)
James Marshall
112
Posted 02/08/2018 at 12:33:44
Daniel, that's a valid point, however, Williams is not going to get any better, Keane might/should/could with the right coaching.
James Stewart
113
Posted 02/08/2018 at 12:34:00
Don't want Mina or Rojo. We need someone with recovery pace, why not Zouma at Chelsea? He hasn't even been given a squad number.
Sean Patton
114
Posted 02/08/2018 at 12:35:30
Both Williams and Keane need to go we should have kept Funes Mori instead of them two.
Davie Turner
115
Posted 02/08/2018 at 12:36:44
#109 Daniel Johnson
For me I would give Keane a shot, he was woeful last season but so was Williams. He did well at Burnley the year before and younger, Silva maybe able to get more out of him and if he doesn't improve enough, there is more sale value down the line.
I can't really pick between them on last season alone but Williams has been awful ever since he signed.
John Kavanagh
116
Posted 02/08/2018 at 12:50:17
Vlasic the surprise inclusion, Schneiderlin the shock exclusion from the list. Can only be down to attitude in training? It looks like Silva is the third manager to trust Schneiderlin. He should look at what happened to the other two to see how that will work out.
Jay Wood
[BRZ]
117
Posted 02/08/2018 at 12:52:32
In the two years Ashley Williams has been with us, he has most certainly not been the worst centre half at the club. He most certainly is not 'the worst, an absolutely horrendous player' of more recent signings as one poster above describes him.
Like every other player who has pulled on the blue shirt in those two years, he has had some bad games, some bad moments. His good games and good moments far outweigh the bad.
The most curious aspect of Sam Allardyce's short stint as Everton manager was he quickly identified and went with the best pairing of centre backs available to him: Williams and Holgate. They were together and contributed to our most miserly stretch defensively last season.
With the cluster of Christmas and New Year fixtures, as all teams do, Allardyce shuffled the pack to give players a break. He never reverted to his best centre back pairing after that.
Williams time has past. Jags is also very much on borrowed time, although he has not had a dramatic loss of pace as some claim. Keane, who on arrival last season initially looked liked a steady-Eddy 7-8 out of 10 player, now seldom hits a 5 or 6, but is more a 3-4 out of 10 player. Funes Mori has gone.
The claim above that Holgate is a Twiggy in football gear is nonsense. This lad is well hard. He has excellent technique. Great timing in the tackle. Both a cool and fiery head, when necessary. He doesn't back down or blink in the face of any opponent, regardless of their reputation.
He still has a tendency to get blindsided and lose his man, but I am backing Holgate to become a big player, hopefully for us.
All that's left on the books after that at centre back is Pennington, Feeney and now possibly Digne.
It remains a position in much need of quality, ready-to-go, reinforcement(s).
Andrew Ellams
118
Posted 02/08/2018 at 12:55:06
To me Vlasic and Martina are just spare parts and can be moved on without being replaced. If Mirallas is in the there then perhaps we can expect a replacement, ditto Williams. If Schneiderlin isn't then I guess for now he's not getting replaced. I'm shocked Bolasie is not in there.
Stewart Lowe
119
Posted 02/08/2018 at 12:55:25
For me, excellent news to hear 4 players have been asked to train alone. I always felt that Williams and especially Mirallas could be trouble makers. I think the fact Silva doesn't want them with the main group could suggest that. Vlasic is a bit of a wonder to me, I don't think anyone from Silva to my mother knows his natural position. He doesn't naturally fit into a Silva team and we can see that Silva wants LB at LB and a CB in a CB position. Martina was never any good so that was a no brainer anyway. I never liked Mirallas as he and Williams never looked like they gave a shit in my opinion. Schneiderlin and Davies would be added to that quartet also, as they have been lazy for 18 months. New players, new system and new mentality, I am loving this.
Mike Doyle
120
Posted 02/08/2018 at 13:00:14
Like Andrew #118 I'm surprised Bolasie wasn't in the group. Another signing I couldn't see the point of . and one to add to a list that includes such luminaries as Bernie Wright & Rod Belfitt.
Andrew Lum
121
Posted 02/08/2018 at 13:17:24
#113 James
Same here, not keen on Mina and Rojo too. Nathan Ake could be another option. He has been improving since joining Bournemouth. Good in the air, quick, great recovery, excellent technique and passer of the ball. Can play DM too.
Fran Mitchell
122
Posted 02/08/2018 at 13:22:05
I half hoped Vlasic would be sent on loan to a Leeds type club to see if he could develop, but maybe silva has seen enough to know he simply doesn't have it.
The continued presence of Schneiderlin worries me. One because he sinply does not deserve to be here after last year, and two because if he does not play well in the first few games the crowd will get restless and Silva could find himself losing some faith if he continues to play him, causing a bad atmosphere that has plagued Everton for 12 months.
I guess these are the players being told, go or rot. I imagine (hope) players like Bolasie and Besic are still available for transfer, but if the club doesn't shift them, they will still have a role in the squad.
Derek Knox
123
Posted 02/08/2018 at 13:30:55
Here's a new name to conjure with, Christopher Julien, 6' 5", 25 years old, Centre Back, currently with Toulon, could be available for under 10M Euros.
Andrew Ellams
124
Posted 02/08/2018 at 13:32:26
I forgot about Besic. Maybe he's a decent player to have around the squad. He seems to have a good attitude and I can't imagine he's on extortionate wages compared to what we'd have to pay an newbie.
Steve Ferns
125
Posted 02/08/2018 at 13:44:51
Fran, Morgan Schneiderlin, crap as he is, is the ONLY midfielder we have who can pass the ball more than 10 yards. Gueyes passing is atrocious. Besic passed more to the opposition than blue shirts, last time he played, he's ok if people give him time, but close him down and he goes to pieces. Davies needs to work on his passing. Ndiaye can't pass for shit.
Who on earth is going to pass the ball? That is why Schneiderlin always plays despite the change in manager and despite Unsworth and Allardyce not liking him. He's the only one we have.
Danny Broderick
126
Posted 02/08/2018 at 13:53:18
His passing isn't good enough though Steve. He only passes it sideways to the full backs. He's barely made an assist since he's been with us. Compare this with the intensity of passing by Henderson across the park, or the likes of De Bruyne at City. It's obvious we need more from our main centre mid.
Also, a bit of intensity wouldn't go amiss when running around. If we are to be a pressing team, sometimes you need to press in 4th and 5th gear- i've never seen Schneiderlin go above 3rd gear.
Steve Ferns
127
Posted 02/08/2018 at 14:09:19
I don't disagree with you Danny. But it's madness to think we can sign Ndiaye and him and Gueye can play together. What's a couple of scurriers going to do to get the ball up the pitch? Sure Ndiaye scores a load of goals, but who's going to give him the chance?
This was why we needed a Carvalho type. It seems Silva is happy enough with Schneiderlin and that he's been given the 18 shirt shows foresight for the coming season.
I doubt Schneiderlin would still be here if we could offload him, but that's impossible because of his wages and his transfer fee.
Brian Williams
128
Posted 02/08/2018 at 14:16:09
Derek (#123).
Dont believe that NewsNow shite, mate!!
Mike Gaynes
129
Posted 02/08/2018 at 14:21:13
Jay #117, mostly agree, although it wasn't just squad rotation that broke up the Williams-Holgate pairing... Williams' play deteriorated sharply as mistakes piled up, and Holgate got hurt. But I strongly agree on Holgate long-term.
Fran #122, who knows, a Vlasic loan could still be on.
Steve #125, Besic has no harsher critic on TW than me, but I'll admit I was shocked to see him in two preseason appearances spraying passes around with complete composure, even under pressure. Maybe he successfully grew his game at Boro. Obviously Silva wants to see more.
Jamie Crowley
130
Posted 02/08/2018 at 14:24:13
Besic is a perfect back up for Schneiderlin, and I would be more than happy if he started in front of him.
I said a while ago, being a Besic fanboy, I hoped he got a new life under Silva.
Seems he may be on his way to doing just that.
Ernie Baywood
131
Posted 02/08/2018 at 14:24:45
Seeing the back of Williams is only good news if we get a new CB in.
He probably would have got some game time this year. Depressing isn't it?
Ignoring the fact the signing never really made sense at his age, and he generally wasn't good enough, best of luck to him. A hard character to really like but certainly isn't the worst we've seen.
Bobby Thomas
132
Posted 02/08/2018 at 15:09:30
I like Vlasic a lot as a player and think he will develop into something very good.
However, I was worried about him early on, from the moment I read an interview with him at his gaff that the club had placed him in somewhere in South Liverpool. It basically hinted at him being over here on his own, missing home, missing his family, didn't like the weather etc.
He's a young kid and he's not playing regular football, which is probably all he wants to do. I think getting him out on loan may be the best thing to do. If we look like we can deal get most of our money back then the club would probably be tempted to sell. But there's definitely a player there.
Jerome Shields
133
Posted 02/08/2018 at 15:34:28
Hopefully we sign two centre-backs and Jags can go as well.

Justin Doone
134
Posted 02/08/2018 at 15:46:41
Hopefully comes off. Thanks Williams bye.
I want a big, strong, fast commanding centre back. Williams was none of them, Roja no and Keane is a long way off.
Mijna no idea if he's any good but he's at Barca so can't be crap and can obviously score and be a threat at set pieces.
I think Silva prefers a back 4 so Holgate and Jags would be my starting central pair.
I'd personally play 3-4-3 at the back add in any from Galloway, Martina, Keane, Rodwell or Digne alongside Holgate and Jags.
Grant Rorrison
135
Posted 02/08/2018 at 15:58:01
Steve 125.
Ndiaye has comparable passing statistics to Morgan Schneiderlin.
They both make 80% of their passes forwards. Their average pass is again the same at 17 metres. MS edges the completion stats 84% to 83%.

Gueye is actually the 'best' passer in our midfield with 85% completion. Only 69% are forward and the average length is 15 metres.
Ndiaye has the most accurate shot out of the three and scores and creates the most goals and chances per game too.
He has a shot accuracy of 46% and managed 2 goals in 13 games and created 7 chances. IG has a shot accuracy of 44% and scored 2 goals and created 11 chances in 32 games. MS has a shot accuracy of 0%, unsurprisingly didn't score any goals last season and created 7 chances in 29 games.
Ndiaye also made no errors defensively compared to 1 each for IG and MS. Although he did play a lot fewer games.
I think he is more than a 'scurrier' myself.
Fran Mitchell
136
Posted 02/08/2018 at 16:29:20
That may well be the case, but if his attitude doesn't improve the crowd will turn and that could impact on the confidence in Silva. The breakdown of relationship between manager and fans has been equally damaging as anything else since Martinez's second season.
That is why I think a central midfielder must be brought in. João Mario on loan with Schneiderlin being loaned out would suit me. Maybe even make a move for Grealish or Cook from Bournmouth, then of course there is Loftus-Cheek, although expect Chelsea to see if he can make an impact with Sarri. Drinkwater would also be an improvement.
There are options out there.
And will be intereeting to see if Williams is trusted. And let's hope davies second-season syndrome is put behind him and he remembers how to pass a ball.
Jamie Sweet
137
Posted 02/08/2018 at 20:35:53
Alan Myers on twitter confirming this is a done deal.
Brian Williams
138
Posted 02/08/2018 at 20:38:56
Williams has just been interviewed on Sky. If ever a player tried and failed to put a positive spin on a move then Ashley has to be that player.
Interviewer asked if he had a message for Everton supporters who would miss him and I thought he was going to vomit!!!
Tony Everan
139
Posted 02/08/2018 at 23:07:12
I think Schneiderlin is staying and possibly we will see a much improved player this season. Signing his compatriot Digne will give him a lift as will Silva's man management skills.
More hope than expectation though.
Add Your Comments
In order to post a comment, you need to be logged in as a registered user of the site.
Or Sign up as a ToffeeWeb Member — it's free, takes just a few minutes and will allow you to post your comments on articles and Talking Points submissions across the site.