Public consultation over Bramley-Moore Dock to take place next month
Everton have confirmed the timing of their planned public consultation into plans for a new stadium on Liverpool's north docks, while the submission of the planning application will be delayed for a year.
"The People's Project" will begin on 15 November and will, over the ensuing three weeks, gather the views of Everton supporters, the general public, senior business figures and other interested parties like English Heritage over the club's proposed development at Bramley-Moore Dock as well as the future use of Goodison Park.
While Everton had hoped to submit the planning application for the docks site at least by the end of this year, that has been put back, along with the plans for the club's current home in Walton, until the latter half of 2019, partly due to the club navigating issues surrounding the north docks' World Heritage Site status and a change in tack over funding sources.
The Blues have plans to build community facilities at Goodison to augment the existing Everton In The Community initiatives that have been put in place in recent years and to preserve Everton's legacy in an area that has been their home since 1892.
While the consultation process will kick off shortly, the final designs for the Bramley-Moore Dock project, it's capacity, and how it will be funded won't be finalised until next year. The first images of the stadium will be unveiled during a second public consultation in the summer of 2019. While the target of opening the stadium in 2022 remains the official line, it is thought that the delay in the planning application means that the 2023-24 season is more realistic.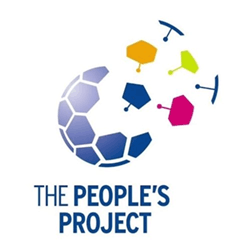 "We know everyone is very keen to see images of what the stadium might look like and we look forward to sharing them next year," said Colin Chong, Everton's new Stadium Development Director.
"We will abide by a careful and considered process that respects all stakeholders' interests. This is a multi-faceted project and it is important that we do everything required to ensure our planning application, when it's made, stands the best chance of success.
"The club has already carried out a huge amount of work to get us to our current position, making sure any scheme we develop is right for the club, the fans and for the city region as a whole. This is a long and methodical process and the public consultation forms an important part of this."
Everton's Chief Executive Officer, Denise Barrett-Baxendale, said, meanwhile:
"Our ambition is not just to create a new home for a very proud and historic football club but also a new landmark stadium, in an iconic setting, which will deliver huge regeneration benefits for the whole of the Liverpool City Region.
"We have deep roots in L4 and are committed to building on the extensive investment we have already made in the area. We are preparing plans to redevelop the existing stadium site to create facilities which will benefit the whole community, creating jobs and improving lives.
"Everton is committed to delivering an authentic football stadium which responds to Liverpool's World Heritage Site designation. The plans we are developing will respect the historic features of the site and complement its surroundings."
---
Reader Comments (63)
Note: the following content is not moderated or vetted by the site owners at the time of submission. Comments are the responsibility of the poster. Disclaimer
Barry McNally
1
Posted 24/10/2018 at 22:38:29
Sky Sports News reporting that planning application will be submitted by next autumn with a view to first football in 2022!
Lawrence Green
2
Posted 24/10/2018 at 22:49:44
Not sure if this is good news or bad news. In practical terms given the uncertainty surrounding Brexit, it may be seen as good news. In the terrible decision-making process and more importantly the communication by Everton FC relating to ground moves of the past it may be seen as bad news.
Possibly the most important element – How is the money being raised to pay for a new stadium? – doesn't get a mention.

Brent Stephens
3
Posted 24/10/2018 at 22:50:38
"Planning application in the second half of 2019". Can a new stadium then be built for the start of the 2022-23 season?
Lawrence Green
4
Posted 24/10/2018 at 22:52:55
Brent,
I would think that it would be delayed by at least one year which would mean 2023-24 seems more likely than 2022-23.
Brent Stephens
5
Posted 24/10/2018 at 22:54:41
My sense as well, Lawrence.
Brent Stephens
6
Posted 24/10/2018 at 23:03:22
This goal of 2022 is on the Everton app tonight.
John Pierce
7
Posted 24/10/2018 at 23:39:52
Lawrence, I believe the timing implicitly tells me the club need to see how the land lies post Brexit. I agree with your notion.
The costs and financial options are likely to have shifted.
It's also probable that investors who might be keen want to wait too. Only a guess but I'd want to wait too before committing to a project where the financial landscape could easily implode.
The club have to this point being extremely poor at communicating its vision and plans. Two years of silence and it feels like nothing has been accomplished. A bit like on the pitch to be fair.
Steve Ferns
8
Posted 25/10/2018 at 00:08:59
I disagree, John. The club are taking their time with this and doing behind-the-scenes stuff. This is no Kirkby or King's Dock. This move is happening. We're taking our time and getting it right. The 2022 stuff was because of the Commonwealth Games, that has gone out the window now, and so it's going to be at least 2023, probably 2024 before we are there.
As long as we get this right, let's let the club get on with it.
John Pierce
9
Posted 25/10/2018 at 00:26:23
Steve, your side of the coin is sunny and positive. So let's say genuinely that things are happening behind the scenes. I'd still fully expect the club to pause because of Brexit. It's financial suicide not to.
Invest and press ahead now and costs could easily sky-rocket post-Brexit. It could ruin the club and investment interest completely.
It would leave the club stuck at Goodison Park with pockets deeper than Moshiri's needed to get things back on the rails.
My greater issue has always been with Everton's inability to communicate news well. The lack of skilled PR professionals is damning.
Appalling under Bill, the veritable one-man band, Moshiri's utterances have been little better. Our departed CEO was on Radio 5 Live only at the weekend. I nearly fell asleep at the wheel!!
Projects like this need clear communication and a strong leader. For me, it's simply not there. Keith Harris allegedly in charge of the move?! What's he ever had to say?!
Indeed, it has often been left to Dan Meis to bang the drum on social media, and it's only his superb body of work that has many convinced Everton must be serious with such an esteemed architect in tow...
Come on!! I remain underwhelmed and unconvinced.
Better on the pitch, though Steve, my alarm bells were ringing about Silva's need to abandon his principles in the West Ham and Huddersfield games so quickly; however, the selection and decision to stick with the style against Palace was heartening.
Danny Broderick
10
Posted 25/10/2018 at 08:17:01
Every time I hear about this stadium, it seems to be a soundbite from the club. There is never any tangible progress, just more rubbish like 'we are fully committed to the project', 'we are going to consult the fans' etc.
The next step should be to submit plans and then show us the plans. We've already been consulted a few times now. Let's see some real progress...
Colin Glassar
11
Posted 25/10/2018 at 08:26:15
When I read this "breaking news" about an hour ago, my initial reaction was anger. But, after reading more, I think we are right to take our time and be conservative regarding capacity.
Delaying the stadium due to seeking private investment makes sense as most of us know that our RS neighbours were already making plans to drag us, and LCC, through the courts to stop any investment or loans of public money. The consultation period also allows the club to dodge any roadblocks our opponents have in mind. This will make the stadium plans ironclad imo.
The 52-55,000 capacity also makes sense for two reasons:
1) We can almost guarantee a full house for most home games. If Mr Meiss does his job properly the acoustics could make this sound like an 80.000 crowd.
2) Gate money only makes up a small percentage of income these days. I'm sure the moneymen have studied all the pros and cons of a larger capacity stadium but have decided to go for the safer option.
Liam Reilly
12
Posted 25/10/2018 at 08:37:38
Agree with Steve,
We all wanted the Docks, but this is the trade off.
There's little point in submitting a planning application that's doomed to fail just to save face and hit previously agreed dates. I see this reckless short-term goal-setting all the time in my line of business and they never stand up to scrutiny.
Can only imagine the complexities surrounding this application? So it's going to take time.
Re Brexit, I'm not sure folk get that the March date is just the beginning of the exit process. Markets will be volatile but the world won't end and there's a myriad of financial instruments to protect the club and investors from rising construction prices and an unpredictable economy (which are ubiquitous).

Phillip Warrington
13
Posted 25/10/2018 at 08:47:22
Is this really going to happen? We seem to spend a long time in the planning stage.
Brian Williams
14
Posted 25/10/2018 at 09:19:15
It's good news? It's bad news? All down to how you view things. You only have to visit NewsNow to see the polar opposite headlines concerning this story.
I for one believe it will happen. I can understand people's doubts after previous debacles but past failure doesn't guarantee future failure when so many things have changed at the club.
As for being kept informed? I can't understand how some people expect weekly bloody updates when there's basically nothing of note to tell. When there's definite concrete (no pun intended) information which is deemed suitable for public release, it'll be released. Just because you're a supporter, it doesn't (and shouldn't) mean you're entitled to be informed of every single move in what are, not just in business terms, sensitive issues.
Yeh, we'd all love to be able to gaze lovingly at our shiny new ground and have it as our screen saver but unfortunately £500m (at the very least) projects take time to get moving, let alone get right. So, for me, it's simply a case, as a lot of other club issues are, of you being "glass half-full" or "glass half-empty".
It's all opinion. The club's been shite, the club's doing the right thing. Opinions are like arseholes — everybody has one!
Tony Everan
15
Posted 25/10/2018 at 09:22:31
It's a difficult process with a lot of agencies and 'stakeholders' to satisfy. The planning application isn't going in until next Autumn, will it get passed first time? If not, it could mean more delays.
At the moment, it looks like the 2023-24 season is most realistic, and that would be an achievement.
Bill Watson
16
Posted 25/10/2018 at 09:49:49
Meanwhile, the desperate search for rare newts, by our lovable friends from across the park, intensifies!
#SaveOurBramleyNewts
Ray Roche
17
Posted 25/10/2018 at 10:00:20
"#SaveOurBramleyNewts"
Priceless, Bill, priceless!
Er... it is a joke, right?
Pete Edwards
18
Posted 25/10/2018 at 10:13:09
Sounds like some people will only be happy when they see every detail of what everyone has been doing on the project minute by minute!
Anyone who thinks nothing has been happening is seriously deluded! A project of this scale takes time, lots of time – and remember, it's not just the stadium – it's the whole area sitting on a World Heritage Site. Think of it similar to a listed building and the hoops you have to jump through to get permission etc with that!
John Malone
19
Posted 25/10/2018 at 11:06:56
Starting to realise where the board are coming from with the capacity at the beginning anything less than 60,000 was a let down and we were selling ourselves short and having the small time mentality.
But, after seeing us get 38-odd thousand against Palace on Sunday, I took a step back and thought are we really going to fill a 60k seater stadium every week?? And what will the atmosphere be like if we only have 40k people inside??
We have got to trust in Dan Meis and the board to give us the state-of-the-art but still atmospheric stadium we all crave and want even if it means less is more.
John Raftery
20
Posted 25/10/2018 at 11:21:04
Even 2023 now looks ambitious. I do agree though that a wide consultation exercise provides an opportunity to tease out the objections, which are likely to be many. Any project of this size is high risk. As any trained project manager knows the longer the duration of a project, the greater the risk. It is however better to get everything in place to mitigate the risks before the club rushes in.
There are several stalled stadium developments around the country. Bournemouth is the most high profile recent example but the likes of Brentford and Southend have all run into delays with projects much more straightforward than Bramley-Moore. So more time taken now to address risks and issues will ultimately pay dividends.
As regards the finance, many businesses, both large and small, are holding back investment decisions while the Brexit debacle drags on. A stadium funded entirely by private finance avoids the political controversy associated with a public sector loan but may be deemed higher risk in a very uncertain business environment. Keeping all options open at this stage makes sense.
Minik Hansen
21
Posted 25/10/2018 at 12:20:47
Danny #10, I believe at an unexpected time, we will have thrown tangible progress right in our faces about the stadium.
Brian #14, thanks for the way you put it.
Let's focus on supporting the lads on the pitch and move upwards, while the stadium is built from the papers to bricks.
Peter Morris
22
Posted 25/10/2018 at 12:21:18
I think Denise Barrett-Baxendale becoming CEO has also greatly influenced this longer timescale. She is totally dedicated to ensuring that both Bramley-Moore Dock and the Goodison Park legacy are delivered (I think Elstone would just as soon sold Goodison Park to Barratts).
Although this introduces complexity and potential delay, it could prove to be an inspired strategy in the long run, making it much harder for local saboteurs, and not least the thatched roof brigade of English Heritage and UNESCO, to put the blocks on the Bramley-Moore Dock element of the project.
Would these Luddites really want to be held responsible for being the cause of such enlightened redevelopment as that of deprived L4 being scuppered?
Peter Bourke
23
Posted 25/10/2018 at 12:39:10
Your spot on Pete @22. I am in New York on holidays from Australia and was fortunate enough to meet with Denise this week.
She is meeting with Dan Meis and from my brief conversation with her, she knows exactly what is required to deliver a stadium that would represent Everton's history, and where the fans want the club to be in the future. I think things are ticking along at the right pace, with the management ensuring this move ticks all the boxes.
On a side note Denise seems a charming and genuine lady.
Colin Malone
24
Posted 25/10/2018 at 12:48:55
I'm disappointed we have to wait that long.
60,000 seater? As we saw in the Carabo Cup, make it cheap enough for families / school children, and we will fill the new stadium, plus all successful football clubs have waiting lists for season tickets.
Rob Halligan
25
Posted 25/10/2018 at 12:50:54
Excuse my ignorance here, but these consultation meetings with the general public will have those of the red side of the city coming out in their thousands, surely objecting to the whole scheme. What will the club say then, or am I just being too negative into how they feel? Surely they will look at the overall bigger picture, and think of all the employment, etc this will bring to the city?
Joe O'Brien
26
Posted 25/10/2018 at 12:53:06
Was this public consultation always on the cards? Does a project of this size need one? Like is it mandatory? And, if there's a large negative response (we know from where), would it have any impact on the final decision?
I genuinely don't know the ins and outs of these things.
Johnny Rainford
27
Posted 25/10/2018 at 13:10:51
I think even to the unqualified like myself, going through the legalities, making the site fit for purpose and actually building it to be ready in only 3 years from now was never on the cards.
I think the finance side of things is by far the bigger story here.
Ray Roche
28
Posted 25/10/2018 at 13:20:46
Rob (#25),
I imagine the "Public Consultation" will be along the lines of those held at the Church in Goodison Road which was attended by Dan Meis and selected Everton supporters, Season Ticket holders etc.
Surely it wouldn't involve that bitter shower of arse wipes would it? What's it got to do with them? They can all snuggle down into their Reindeer hide and plot their next "What can I be offended by next?" plan.
Pete Edwards
29
Posted 25/10/2018 at 13:32:18
Rob, yes probably but they would have to justify any objections they have and they would have to be valid reasons. I don't think losing a fictitious kite-flying area would quite cut it.
Dermot Byrne
30
Posted 25/10/2018 at 13:35:28
Rob Halligan
31
Posted 25/10/2018 at 13:41:54
I agree Pete. But you can bet them bastards will be out in force raising any objections they think worthy.
Then again, why should we worry? They couldn't think of any worthwhile reasons to object to the scheme.
Bill Watson
32
Posted 25/10/2018 at 13:43:42
Ray (#17 & #28),
It was tongue in cheek but some developments have been held up by the alleged, or otherwise, presence of rare newts.
I share your reservations about involving possible RSs in any consultation process but their previous main objection, on Radio Merseyside, of 'what about the Dock Road residents' was countered by the fact there aren't any!
Any other objections they may dream up will probably be just as facetious.
John Hammond
33
Posted 25/10/2018 at 13:46:32
Surely taking our time is the right thing to do with all the uncertainty of next year. Those who want everything yesterday need to have patience. We need to get this right!
Paul Columb
34
Posted 25/10/2018 at 13:47:30
My understandings is that the public consultation phase was made mandatory from on-high in 2008 in projects of this nature, but that's based on nothing but a cursory glance at commentary on this latest release from the club.
My knee-jerk on this has always been to question why the club has not released at least preliminary images of the stadium plan and surrounding infrastructure to give the project a sense of life and get folks excited, and perhaps even potential investors. And with the latest call for public involvement, on what do you want folks to comment when nothing remotely concrete has been put forth?
On reflection, however, I'm convincing myself that it makes sense and is playing the long game. If this public consultation phase is mandatory, and it being in a sensitive site with many in the wings who'd rather see it de-railed, it would make sense NOT to make Everton's shiny new stadium the center of focus. Place the emphasis on the benefits to the area at large, the community-driven legacy at L4, the jobs, the increased tax income for the council etc. Private funding would go a long way to keep critics' voices in the background and make it hard for noise from that contingent to sound anything but sour RS.
It is manufacturing consent not through deception, as the club and DBB seem to truly care for L4 and the City at large, but through highlighting the community rather than exclusively Evertonian benefits.
I think we all see the wood for the trees in terms of waiting for Brexit to pass prior to committing which makes absolute sense. The 2022 estimate was likely based on the Commonwealth Games and at this point seems unlikely. The change of guard at CEO has also had an impact as I never held much of what Robert Elstone uttered to hold water and strategically he was something of a minnow. I wouldn't underestimate DBB in this respect.
Saying all that, it has to be said the Club's PR since setting foot on Bramley-Moore Dock (and for many a moon prior) has been dire. Meis's gagging order seems to have been somewhat lifted as he has resumed teasing on social media but thankfully there is now a platform in the new People's Project website that (hopefully) the Club will use to good effect to control the narrative. I fear it will sit gathering dust akin to Meis's Website's BMD section 'check back often' of Sept 2017 but hopefully I'll be proven wrong and the blanks will be filled in by the club and not endless social media chatter.
I for one believe this will happen but believe there are huge hurdles ahead, not least the initial Brexit terms and its aftermath. Just glad that there's a sense of optimism on the pitch to carry this news with it.

Pete Edwards
35
Posted 25/10/2018 at 13:51:49
Exactly Rob, imagine if it was a developer just looking to develop the site with shops, bars etc they wouldn't bat an eyelid.
I get they might be nervous as we will have the bigger and better stadium but any rational minded person (I know, not many of them wear red) would only see the investment as a good thing bringing much-needed revenues and to the city not to mention a load of jobs during and after construction!
You can bet your life some of those jobs will be taken up by red fans!!
Lawrence Green
36
Posted 25/10/2018 at 14:10:22
It seems to me that Everton FC have to sell the proposed move to BMD and the regeneration of Goodison Park to the city of Liverpool's population at large. If the consultations are not supported by the residents of the city, or the reactions for the developments are lukewarm, would this be enough to derail the projects?
The Echo has a number of recently published articles on BMD and here are a few extracts.
The club sees this as the second most important part of the stadium process so far, after securing the land itself.
Because Bramley-Moore Dock is in the city's World Heritage Site, the stadium plans are likely to come under massive scrutiny. And it's likely there WILL be objections.

The club knows its fans largely support the stadium plan. But that won't be enough to win planning permission.
These consultations will have an effect on the project going forward, with the feedback from these 17 days playing a crucial part of the planning application process.
So, even if you have shared your views on the stadium before, Everton need all the positive feedback that can be mustered over the next month or so.
Heading towards a stage in which the Blues will feel comfortable in submitting planning permission they need to both have a funding model in place and have the support of not just Everton fans, but the wider faith of people in the city that this is the right way to move forward – not just at Bramley-Moore but at Goodison Park too.

Paul Columb
37
Posted 25/10/2018 at 15:05:29
Hopefully, Lawrence, supporters are regaining faith in the club at large both on and off the pitch and will continue or recommence doing their part.
I can completely understand folks having stadium fatigue, especially with the Club's history in this area, but now could be a really important time to show a groundswell of support for the project at large.
Rob Halligan
38
Posted 25/10/2018 at 15:54:18
The bitterness from the RS on the red echo website over this is pathetic. They cannot come up with any reasonable objection as to why it won't happen, other than to say "it's not going to happen", or " won't get planning permission" or "won't get the funding for it."
The day the first spade is plunged into the ground at Bramley-Moore Dock will be a day of celebration for us Blues. Okay, it might take another three years from that day for the stadium to be completed, but watching it grow day by day will be exciting for us all.
Jay Harris
39
Posted 25/10/2018 at 17:07:38
If the club are so concerned with planning permission for a heritage sire surely more work should be going on on the PR front.
My concerns are twofold.
● Delays give objectors more time to consider their case.
● Delays always mean rising costs.
We have had two years and a lot of expertise on this project already and to suggest we will only be putting an application for planning in next year stretches the patience somewhat.
The Baltic Triangle development was conceived and developed in half the time this project is looking like.
Len Hawkins
40
Posted 25/10/2018 at 17:09:17
I don't know about newts but you can bet your life there will be plenty of woodlice which are akin to the RS when they are on telly.
As for objections, if they have to be in writing, there won't be any from rednecks.
Horrible club... even more horrible supporters.
Pete Edwards
41
Posted 25/10/2018 at 17:12:33
Jay, do you mean the bars and restaurants at the Baltic triangle? If you do, then I'd guess they were a lot easier to sort and plan as there wasn't a massive amount of structural work to carry out and a lot of the buildings being used were already there with minimal work done to get it up and running. A lot of them have had a lick of paint, installed facilities and maybe a shipping container or two added as units.
Harry Hockley
43
Posted 25/10/2018 at 17:28:28
Blah blah blah from from Cheech's mate, again nothing concrete to go on.
I'll be brown bread by time we build this stadium!
David Barks
44
Posted 25/10/2018 at 17:31:23
Well, Harry, I'll only be in my 40s so I'll be able to enjoy it plenty of times. Sorry, the club doesn't operate to your personal schedule.
Michael Lynch
45
Posted 25/10/2018 at 17:36:05
Bit gutted but, the longer it's delayed, the more likely I will be eligible for a pensioner's ticket by the time it is finished. So at least I'll save a few bob.
The Brexit thing is something of a red herring in my opinion. As others have said, that's going to drag on for years so, if we're waiting for post-Brexit planning, we won't be turning a sod until about 2023.
However, one of the benefits of our membership of the EU has been a limitless supply of cheap labour, but with the loss of that and the supply problems posed by the UK having pretty much full employment, labour costs will rocket unless the government allows immigration from the rest of the world to make up for the constant stream we would have had from Eastern Europe.
Richard Reeves
46
Posted 25/10/2018 at 17:38:10
I hope, by the time the club starts building it, the laws will've changed and the Blue Wall can be safe standing.
Jay Harris
47
Posted 25/10/2018 at 17:44:44
Pete,
It's a lot more substantial than just a few bars and restaurants.
The brewery building is being developed and there is a large hotel and restaurant being developed there at the moment.You're talking about 40 or 50 premises. A lick of paint does not do justice to the amount of work done there already.
But I'm not talking about construction anyway, I'm talking about how quickly it was conceived, planning applications in and approved and work started.
My major concern isn't that Bramley-Moore Dock won't happen, I just can't understand why its taken over 2 years to get to the consultation stage.
Pete Edwards
48
Posted 25/10/2018 at 18:56:16
Jay, the point I'm making is that the planning of something like the Baltic Triangle is a world away from what is needed at Bramley-Moore Dock, they can't be compared.
I'm not knocking the work that has been done there either, by the way, it's a great place to go and is a massive benefit to the city but have you seen how basically a lot of the businesses have been done! Applaud it as it's more profit to them but, if you want the stadium to follow that process, we'll end up with a shitty stadium.
Gordon Crawford
49
Posted 25/10/2018 at 19:01:21
The public consultation does worry me slightly. The reason is simple: enough negativity and this could be a no-go.
Sadly I've seen plans for tall buildings, shopping centres, and even parks fall by the wayside, because certain people kicked up a major fuss. I just hope the dark side and that Scandinavian country don't kick up a fuss.
Joe McMahon
51
Posted 25/10/2018 at 19:34:58
As the wait continues, Bill had better get down to B&Q, as the Bullens Road stand will need a hell of a lot more blue paint and some creosote.
Paul A Smith
52
Posted 25/10/2018 at 19:52:17
I heard the dock cannot be built on until its been drained for 18 months while tests etc take place? 2023 seems a long shot from all I have learnt from the club and fan talk etc.
A capacity of 52,000 seems grim to me as well. My first question would be, does 52,000 with a low number of boxes create the income that puts us as challengers to the biggest clubs?

Jay Harris
53
Posted 25/10/2018 at 20:06:09
Pete,
I agree they are not directly comparable but I do think you are underestimating the scale of works over there. There is at least £500 million investment going in there and, despite all the historic buildings, conception and planning were completed pretty quickly by comparison with Bramley-Moore Dock.
http://ymliverpool.com/green-light-baltic-triangle-development/35309
https://www.rw-invest.com/baltic-triangle-development/
https://liverpoolexpress.co.uk/baltic-triangle-enters-next-phase-development/
Pete Edwards
54
Posted 25/10/2018 at 20:08:34
I'm not sure I am, Jay, the investment is ongoing and getting planning approval won't be as difficult or time-consuming in comparison. They aren't starting from absolute scratch which is always going to be a killer time-wise.
Colin Glassar
55
Posted 25/10/2018 at 20:13:50
Paul @52, gate money only makes up a small part of our annual income nowadays. TV money, advertising, merchandising etc... is what it's all about.
A 55,000 capacity, with the possibility to increase, is a safer option imo. Meis is all about acoustics and atmosphere. We'll be alright on the night.
Paul Birmingham
56
Posted 25/10/2018 at 21:04:22
It seems the club does have a plan and evidently a communications strategy which will hopefully remain consistent henceforth.
Proper planning and preparation will see these projects home and I think a balanced approach in view of all past events (Everton and others) is being heeded.
There's the Acts of God and MBORC (Matters Beyond Our Reasonable Control) scenarios that could cause delays but I'm convinced that this plan is gonna happen, and that's saying something, but this time, off and on the park, we have the real deal.
A good result on Sunday would be a massive tonic going into very tough pre-Christmas fixture list. Onwards and upwards, Everton!
Neil Wood
57
Posted 25/10/2018 at 21:38:05
It seems from the snippets we have had that the stadium design is going to be in fitting with the locality. Clearly not going to be a shiny dome type spaceship looking thing and maybe more like the Lucas Oil stadium which I love... views??
I think people worry too much; this WILL happen. The process and preparation for this has to be right and, although we all want it here and now and announcements made etc, think how we would feel if we rushed this and it all went tits up because due diligence had not been undertaken.
This is a £500+ million pound project that needs to be done right. Have patience and when it comes to fruition, which it will, then we can enjoy literally rubbing it in the faces of the Mordor Mob!
COYB
Paul A Smith
58
Posted 25/10/2018 at 21:51:07
Colin #55, I don't intend to sound funny because I know where you are coming from but Champions League games will give us a good atmosphere.
Spurs are jumping from 38k to 60k plus. Why are we not targeting new fans? It's a tourist attraction, I am sure there are many of the thousands of students living in the city who would want to take in a game at the biggest stadium in the city by the water.
There are lots of ways to target new customers. Them lot across the park have just secured a license to stage events. Building a 52,000 seater guarantees they will make money on non-matchdays when we should be. That's part of the bigger picture and if we don't act big we won't be big.
5 years back, we were as big as Spurs; by 2025, we could be 20 years behind them. Call this negative but I don't care, mate – as a lifelong Evertonian, I know what level we need to reach to call ourselves big again. Spurs are looking to be as big as Arsenal and going for it properly.
Dennis Stevens
60
Posted 25/10/2018 at 22:15:08
Although my personal preference has always been for a redevelopment of Goodison Park, I can see the merits of the proposal to relocate to Bramley-Moore Dock. Will it get built or not? I suspect so.
However, I'm sure that it'll only be built the once. Therefore, I think it only makes sense to make maximum use of the site to deliver a stadium with as large a capacity as possible, whether that is 55k, 58k, 60k or more.
Tony Everan
61
Posted 25/10/2018 at 22:24:11
Is the delay really all about the financing? Moshiri and maybe Usmanov may have a timeline that they want to follow that fits in with their investment strategies. Or maybe we just can't get a reasonable financing deal at the moment.
Brian Hennessy
62
Posted 25/10/2018 at 22:30:14
Neil @57 - I was thinking the exact same about the Lucas Oil stadium when I read this latest release.
I think the new stadium design will include plenty of brick which I think would look good now and stand the test of time.
This quote below from one of the suppliers to the Lucas Oil stadium is not far off what I expect to read in our planning submission:
"The brick precast concrete facade was chosen to tie-in with the historic downtown Indianapolis garment district brick buildings and is a sympathetic nod to the design of venerable collegiate football stadia and fieldhouses across the Midwest."
Jamie Crowley
63
Posted 25/10/2018 at 23:41:56
Macro thoughts.
What scares the bajeezuz out of me is time. The more it marches on, the closer we get to dark days.
We're a decade past a world-wide economic recession, one that bordered on financial collapse and in some cases still resulted in whole country's economies spiraling down. Ask Greece.
Here in America, the Fed just announced an interest rate hike a few weeks ago (maybe a month, can't recall) and three more interest rate hikes are rumored for 2019.
On a personal note, I recently applied for a $50,000 loan to obtain a new piece of equipment for my small business two days ago. It took only two hours to get approved. This seems good on the surface, but in reality is not. The flow of loans seems to be opening up again as lenders look to place profits on the books through lending, with very little vetting occurring – at least for my business loan. Despite my having stellar credit, surely there should have been more investigation into the lending of such a sum? I didn't even fill out an application. And no, the interest rate wasn't inflated. In fact, it was exceedingly reasonable, and was done through a very "stable" and "established" financial company.
Another personal observation, they're building homes over here like wildfire. The area around my business is an ant farm - homes popping up for $450,000 and being sold in under a month. The city of Jacksonville, Florida where I live near – I often wonder what economy here is so prevalent that can sustain these families? Where do they work? How can they be paid enough to afford these homes? Seems a bit fishy on the surface to these eyes. And that $450k price may seem small to Americans in New York, Boston, DC, San Francisco, and LA. But the cost of living here is so, so much less.
I realize Goodison Park is an ocean away, but the cousins that are America and the UK are in lock-step. What occurs here economically often is mirrored in clone-like fashion over there. If any other country in the world looked cross-eyed at the UK, America would respond immediately. We are interwoven at the core, our two countries. Surely economics are as well?
I'm not sure how the next economic crash / correction will occur, or when. But I've a sneaky suspicion it's not too far away.
If that day comes in the next 5 or so years, and costs escalate with inflation, unemployment, and frighteningly another round of bank bailouts? What then of our project?
Prudence is clearly the path when you're talking about sums of this magnitude.
But I'd not dally. The economy can turn on a dime. And from my personal experience and observations, people and companies are borrowing more and more with each passing year.
I just hope this project is completed and done before the next economic disaster. I'm not intelligent enough to know what will cause it, or when it will happen. But I think it's coming.
The Boogey-Man is in the closet. The name of the closet is Wall Street. And that closet door could easily open before the new stadium project is finished.
And it does scare me.
Steve Sweeney
64
Posted 26/10/2018 at 05:18:36
Jerome Shields
65
Posted 26/10/2018 at 08:04:08
I will only believe a new stadium is built when I see it.
Paul A Smith
66
Posted 26/10/2018 at 09:10:58
Dennis, I agree. Why write off the chance of demand. And who cares?
Empty seats didn't stop Man City winning the title or looking to expand which they are going to do. There must be a good reason they want the Etihad bigger.
Add Your Comments
In order to post a comment, you need to be logged in as a registered user of the site.
Or Sign up as a ToffeeWeb Member — it's free, takes just a few minutes and will allow you to post your comments on articles and Talking Points submissions across the site.