Everton focused on outgoings this month
Thursday, 14 January, 2021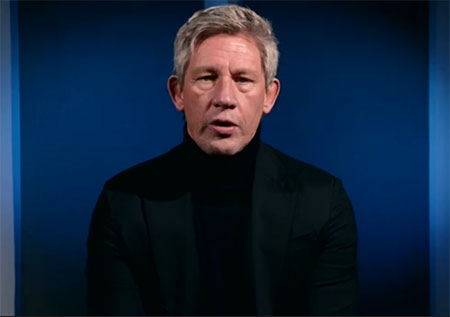 Everton's Director of Football, Marcel Brands, says he does not see the club being active in terms of incoming transfers during the January window.
Speaking at this evening's Annual General Meeting of Shareholders, held remotely for the first time via Zoom, the Dutchman explained that he and his staff will be looking to move on players who may not have futures at Goodison Park but that the budget isn't really there for strengthening the squad further.
Together with Chief Executive, Denise Barrett-Baxendale and Commercial and Finance Director, Sasha Ryazantsev, Brands had outlined how Everton navigated what he described as "the most difficult and weird" transfer window he has yet experienced last summer.
Despite the huge impact that the COVID-19 pandemic has had on the global transfer market, the club were still able to land £60m+ worth of transfer deals in the form of Allan, Abdoulaye Doucouré and Ben Godfrey while also securing James Rodriguez on a free transfer from Real Madrid.
There remain some players surplus to requirements in the senior squad, most notably Yannick Bolasie and Muhamed Besic, who have been available for some time but the likes of Cenk Tosun and Jonjoe Kenny could also be on the lookout for fresh opportunities with Carlo Ancelotti's recent team selections indicating that neither player is really in his plans.
Brands did not indicate whether player sales this month would change his stance on signing new players before the winter transfer deadline, although he did add the caveat that Everton are always on the lookout for "special opportunities" should they arise.
The other salient topic at the AGM was the club's proposed new stadium at Bramley-Moore Dock, the planning application review for which has been held up by the pandemic but Professor Barrett-Baxendale expressed her confidence that the impact would not be unduly detrimental to the timeline which calls for the first spade to go into the ground this year.
"Liverpool City Council's public consultation period closed in October and the club is confident of securing a successful planning determination very soon, with the potential to commence construction on-site shortly thereafter," she told shareholders.
"While the Club awaits the determination of a planning application, we continue to pursue a range of funding opportunities, including senior debt, alternative sources of equity and subordinated debt.
"Phase two due diligence is currently being conducted to support the funding process, including direct research with supporters to help shape what matchdays will look like at the new stadium."
---
Reader Comments (295)
Note: the following content is not moderated or vetted by the site owners at the time of submission. Comments are the responsibility of the poster. Disclaimer
Frank Wolfe
1
Posted 14/01/2021 at 23:16:31
I know this lack of signings will frustrate some fans, especially with the lack of depth at centre-forward. However, it is also good to see that the club are being sensible and obviously taking a longer-term view.
Peter Laing
2
Posted 14/01/2021 at 23:49:52
Incremental progress is what is needed, a DoF with a strategy and a Manager with a plan. We still have far too many sub-par players who are contributing nothing and leeching a living from the Club. By my reckoning, the following players need to be moved on to free up wages and allow for further recruitment:
J J Kenny
F Delph
C Tosun
Y Bolasie
M Besic
We would probably take permanent offers on Walcott, Kean and Bernard with question marks over Sigurdsson and Pickford – positions where we could do better.
Derek Thomas
3
Posted 14/01/2021 at 23:56:43
After the Wolves team selection and more so the performance – a not unreasonable deduction.
Don Alexander
4
Posted 14/01/2021 at 23:57:46
Can anyone please translate into intelligible layman/woman/bi-sexual (apologies to anyone feeling left out) English the gobble-de-gook Lil' Miss Dynamite spouted re the Bramley-Moore Dock "project"?
Paul the Esk perhaps.
Justin Doone
5
Posted 15/01/2021 at 00:35:33
I think not bringing in an additional attacking option will be a missed opportunity to keep us pushing for top 4.
With so many close games, so many odd results and inconsistent performances, I feel a player that can add creativity, pace and goals could be the difference between 3 to 6 points and several places come the end of the season.
If we can't finance it, fair enough; if we need to sell first, then sell them for pennies as their contracts are worth millions.
As for the stadium, Covid-19 may slow down but should not stop the granting of planning permission and starting of construction this year.
Still on for a 2025 opening!
Mick Davies
6
Posted 15/01/2021 at 00:41:56
No club is daft enough these days to tell the world they are desperate for recruitment in January. I feel that the caveat he did add, that
Everton are always on the lookout for "special opportunities" should they arise
belies the real truth. If Brands or Ancellotti see someone they really need, I'm sure the cash will be there to finance the deal.
I also agree with Don: as someone who has spent most of his employment in the construction industry, I haven't got a Scooby about her incoherent statement – I'm not sure it's been rashly translated from Sanskrit. Some people need to justify their lofty positions by baffling others with bullshit.
Jay Harris
7
Posted 15/01/2021 at 00:58:23
Agree with Justine, now is the time to reinforce and really push for top 4 this season. We won't limp by with some of this squad for the remaining fixtures. We need goals from the wing and from midfield and we also need a defensive midfielder to free up Doucouré and Allan. Gbamin may be the answer but I fear his getting up to pace will never happen.
Mike Gaynes
8
Posted 15/01/2021 at 01:45:52
Jay, I just don't think there's anybody out there who would be worth a buy right now. Buying goalscorers midseason is usually ridiculously expensive and driven by desperation. Brands is being realistic about what will be required to make a real difference. The business we need will be done in the summer.
Don, the sexist "Little Miss Dynamite" garbage is sorta years out of date, ain't it?
Andy McNabb
9
Posted 15/01/2021 at 02:32:27
Mike, agree re the challenge of picking up a decent striker in January. Difficult at the best of times and yet the paucity of our options concerns me.
Regarding Don being 'sexist'. Maybe Chief Executive, Professor Denise Barrett-Baxendale was just a little too long-winded? A bit like her comment.
Alan J Thompson
10
Posted 15/01/2021 at 03:09:38
Did anyone ask if Mr Brands had been offered a new contract or if he is likely to transfer up the East Lancs Road come summer, depending on movement in the budget, of course.
Bren Doyle
11
Posted 15/01/2021 at 04:12:51
Gueye on loan till the end of the season would be a good option. Not sure if he's in PSG's plans...
Mike Gaynes
12
Posted 15/01/2021 at 04:47:41
Andy, "DBB" works just fine, and it comes off a lot less condescending.
Alex Kociuba
14
Posted 15/01/2021 at 06:40:49
Yet another transfer window where Lukaku isn't replaced.
Steve Shave
15
Posted 15/01/2021 at 07:04:14
I think these are sensible plans, I have been harping on about us signing a versatile right-midfielder (perhaps one who can play anywhere along the frontline) and a right-back. Even if we move Kenny on, it's not desperate for us to sign a a right-back right now, I suppose; Holgate is an able deputy and we do look very solid with those 4 centre-backs playing across the backline.
One of our centre backs will have to be sold in the summer to accommodate Branthwaite if his loan is a roaring success, as I suspect it will be, though I'd like to see him be loaned to a Premier League team next season.
It would be very good financially for the club if we could get cash (£7M?) for both Bernard and Kenny, if Besic and Bolasie could be let go on frees now, and I think we should test the market to see if there are any nibbles from the MLS for Sigurdsson (come on Beckham!).
The club would sell Cenk Tosun if an offer north of £7M came in for him, in my opinion. We would only accept that if a replacement could be found. Otherwise if Bernard, Kenny, Besic and Bolasie went as predicted, then I think we could cope this season with perhaps just a loan winger (Lemar, anyone?) and keep the powder dry until the summer.
Laurie Hartley
16
Posted 15/01/2021 at 07:29:24
Don # 4 - person would have sufficed.
Brian Murray
17
Posted 15/01/2021 at 07:29:42
Frank. Post 1. We are all for being sensible and not handing out daft contracts anymore. However with just even two signings we could at least really unsettle the likes of Spurs arsenal even Leicester. The catalyst is the three or four big earners going or at worst on loan. Poch seems very laid back over kean. For now.
Steve Shave
18
Posted 15/01/2021 at 07:52:46
Laurie 16 well said - BURN!
Robert Tressell
20
Posted 15/01/2021 at 08:11:49
The choice in Jan is between the mediocre and the expensive. There might be bargains in the final hours (eg a firesale at cash-strapped Lille) but I think when Brands talks of special opportunities he means the likes of Branthwaite and Caceido, big talents for the future.
I agree, as others do, with Justin, that a couple of good signings could make all the difference. Unfortunately that's the case for everyone in the top 10.
Summer is a good opportunity to rebuild. Lots of unproductive players off the books. And maybe about a net spend of £60m.
Hugh Jenkins
21
Posted 15/01/2021 at 08:29:07
One thing that has struck me since Carlo Ancelotti's arrival here (it has ben noticeable since Brands first joined but is far more noticeable since Carlos came), is that if we are interested in a player we no longer shout it from the rooftops.
Our transfer business seems to be being played much closer to the chest.
So, I wouldn't be a bit surprised to see us make an unannounced signing or signings before the end of the month.
However, they are likely to be very quickly completed (like Ben Godfrey), or ones for the future - like Nkounkou.
Dave Abrahams
22
Posted 15/01/2021 at 08:35:24
Mike (8) " Little Miss Dynamite" only came into force twelve months ago, introduced by " Everton's greatest ever Evertonian" at the AGM, to give her credit she winced a couple of times as he called by this term.
Martin Berry
23
Posted 15/01/2021 at 08:44:18
Seems the sensible thing to do and sometimes its harder to shift players than bring them in.
If you look at the season and the two windows together our incoming business has been tremendous as who would have expected that.
I am sure Carlo has his shopping list.
Steve Brown
24
Posted 15/01/2021 at 08:51:03
Agree we shouldn't buy unless we see long term value in a player, but I would hope we can look at the loan market for back up in attack and a defensive midfielder.
Christy Ring
25
Posted 15/01/2021 at 09:12:30
I know we have to offload 5/6 players, if we can, but we definitely need another striker, especially with Calvert-Lewin out with a hamstring injury. A great result against Wolves, but we cannot afford to play games with no striker, and Tosun isn't good enough. Carlo wants to do a deal for Kean, so sell to PSG, at a profit and reinvest. Some comments that it's a bad time to buy, but there are a few strikers who are out of contract in the summer, and can be bought for a small fee, Milik/ King?.
We are trying to offload players, but is Delph the costliest and biggest mistake that Brands made, especially as he was injury prone at City, and he will stay in the treatment room until his contract is finished.
Brian Murray
26
Posted 15/01/2021 at 09:12:42
Talk sport ( I know)saying we are close to a loan deal for Bayern forward zirkee, looks mustard on you tube bit like Niasse. Joking. I hope.
Jerome Shields
27
Posted 15/01/2021 at 09:21:55
Brands is consistent. He stated that buying in in January is panic buying in his first season. He has never bought anyone in January and probably never will. He is also sticking to his off-loading deadwood strategy. Though he is open to a bargain that Covid throws up.
As expected, the format of the AGM followed the predicted pattern: 'Little Miss Dynamite' doing her marketing bit, Stadium Stadium Stadium and the annual Brands wheelout.
Jerome Shields
28
Posted 15/01/2021 at 09:44:22
Mike #12
Sorry I did use the sexist term, which Bill should have never have come out with. Though I do think Everton need a Chief Executive with football experience and I am not being sexist in saying that.

Tony Everan
29
Posted 15/01/2021 at 09:47:50
Buying in January more often than not doesn't work out well. Panic buys from a limited market are not a good long-term strategy. We can end up with expensive players on massive wages that are a ball and chain on the club's finances.
For example, Josh King seems a good option, but Bournemouth would want a fee and is it sensible to be giving a 4-year contract at £80k pw to a 28-year-old, who hasn't been injury-free, and who will only ever be a fringe player? Once the contract is signed, these types of deals can't easily be rectified if they go stale. They can hamper future progress.
In the January window, unless it really is a special opportunity, I would want us to stick to 6-month loan deals, ie, Josh King on a 6-month loan deal is a different proposition altogether.
Examples of special opportunities: Branthwaite last January; Caciedo (signed for Brighton?).
Alan McGuffog
30
Posted 15/01/2021 at 09:54:14
Xerxes would be a great signing. Moshiri's Iranian / Persian links coming good at last!
Rob Dolby
31
Posted 15/01/2021 at 10:03:42
If we do not strengthen in this window it will be a massive missed opportunity.
Most other teams in the prem have big squads and have very similar problems in offloading their expensive squad players.
I just hope it's a bit of smoke and mirrors from Brands. I don't expect us to sign Neymar but we need to improve quality.
What is the point of having Lewis Hamilton driving a milk float.
Eddie Dunn
33
Posted 15/01/2021 at 10:14:39
Of course, a loan deal for someone would not be out of step with Brands's policy.
Brian Harrison
34
Posted 15/01/2021 at 10:40:28
Since Marcel Brands has become our DOF we have only brought in one player in the January transfer window, and ironically it was Branthwaite who is going out on loan to Blackburn.
I think between him and Ancelotti they have decided the size of squad they want and last night he said the squad was still too big; problem for both is nobody seems the least bit interested in Bolasie or Besic.
They are rightly moving young players out on loan, so they get playing time at a good level rather than playing against lads their own age, young players will learn a lot playing in the Championship. Chelsea have done this and now our neighbours seem to be adopting this policy.
When you think the money they got for Solankie and Brewster, who hardly had any games in the first team, yet we end up practically giving away players who have had many games in the first team.
Also Ancelotti and Brands have looked at the age of our Under-23s and rightly decided some playing are never going to make it and they are just taking up places that younger players should be getting.
I don't think Ancelotti needs anyone on here to tell him we don't have a lot of options if Calvert-Lewin can't play, but I think he and Brands are looking at the long-term and maybe they think the choices in this window is not what they see for us long-term.
Also, although it looks increasingly likely Kean won't come back, until they speak to him at the end of his loan spell, they will then have a clearer picture. Also, with rumours suggesting Juventus would like to buy him as well as PSG wanting to make his move permanent, his price will increase by the summer.
Brian Harrison
35
Posted 15/01/2021 at 11:00:33
The term "Little Miss Dynamite" was used to describe the American singer Brenda Lee as she was so full of energy. I guess Bill Kenwright remembers the term from then; surprised Mike Gaynes didn't pick up on it being said of Brenda Lee.
James Marshall
36
Posted 15/01/2021 at 11:07:21
If we take Joshua Zirkzee on loan from Bayern, Kean stays at PSG and everything is 'as you were' effectively. He'd at least be some sort of backup for Calvert-Lewin for the rest of the season and it balances the books.
David Wharton
37
Posted 15/01/2021 at 11:21:46
Thought this was interesting to see how Kean compares with Neymar and Mbappe at PSG.
Paris Saint Germain Top Scorers
Right up there with goals per minutes, but his assists, not so much...
If you saw those stats though compared with Neymar and Mbappe all playing the same quality of opposition, you'd be pretty excited if he were signing for us.
He just really didn't want to be here... :(
Robert Leigh
38
Posted 15/01/2021 at 11:38:29
Rumours circulating that we're signing Zirkee on loan from Bayern - didn't he have a trial with us once but decided to go to Germany?
If true, that surely signals the end for Kean (and a tidy profit for us).
I think the squad is in a decent place when you consider the flexibility of our players. Selling the following wouldn't hurt us at all:
Bolasie
Delph
Kenny (shame, but he just isn't fancied)
Besic
Tosun
IF this dutch lad comes in, perhaps a loan for Gordon wouldn't be a bad thing?
Mal van Schaick
39
Posted 15/01/2021 at 11:41:57
Agree with the outs, but surely if the owner has committed so far, one or two ins would keep us in the mix for Europe.
Richard Parker
40
Posted 15/01/2021 at 11:49:06
Really hope this is just us playing our cards close to our chests. If not, it feels like a really big risk of missing the opportunity to break into the top 4.
We are clearly light on quality back-up in the full-back positions and on the wings, but if DCL is out for a prolonged period we could really struggle.
Hopeful of at least a couple of loan deals, just to bolster the squad for the 2nd half of the season... but if there aren't good options then there's no point bringing in players that won't bring new dimensions to the squad.
James Marshall
41
Posted 15/01/2021 at 11:50:49
Brian - yeah I guess so. He's very good and a big lad at 6'4 who could do the same/similar job for us as DCL. Whether it comes off long term would remain to be seen, but apparently the deal is a loan with a view to a permanent deal - time will tell I guess.
Or it's just paper talk to keep us amused!
Brian Wilkinson
42
Posted 15/01/2021 at 11:52:10
The Zirkee is all over other sites, you normally get the odd one or two just filling their columns, but this one seems to have legs, it's everywhere.
Same as the Tim Cahill tweet of a photo taken back in 2010 with Sami Khedira in the picture, pure coincidence or a clue, who knows.
Tom Bowers
43
Posted 15/01/2021 at 11:53:11
It's amazing that Everton always seem to have a surplus of out of favor players that nobody wants except maybe on loan but If Everton pay them too much then maybe nobody want's to pick up their wages and that's why they are still around.
There has been very little activity so far in this window for most clubs but it usually ends with a flourish although the pandemic may be a hindrance. in some way but I can't see much happening anyway within the Prem.
Robert Leigh
44
Posted 15/01/2021 at 12:10:21
Tom @45
I know what you mean, but we forget about 'unwanted' players at other clubs simply because we don't cast a critical eye on them. A quick look at our rivals shows the following players in the same position as Bolasie/Besic/etc at Finch Farm:
Arsenal: Sokratis, Ozil, Mustafi, Chambers.
Chelsea: Baba Rahman, Alonso, Drinkwater, Kepa.
Liverpool: Adrian, Shaqiri, Origi.
Leicester: Slimani (just sold), Jakupovic, Amartey.
Man City: Sandler.
Man Utd: Romero, Rojo, Lingard, Jones,
Spurs: Fernandes, Rose.
These other clubs are better at getting unwanted players out on loan though, or cancelling contracts altogether.
Fran Mitchell
45
Posted 15/01/2021 at 12:10:22
A couple of loans coming in if possible, but signing anyone would be insane. Our last forage into the January market resulted in almost 50 million for Tosun and Walcott.
Loans for Simms and other youngsters on the fringes, and maybe Gordon (unsure as to whether he'll benefit more from a loan and playing, or training with the first team and the occasional 20-10 minutes off the bench - one for the coaches to decide).
Try to sell Delph, Tosun, Bernard, Kenny and other first teamers who don't offer much.
Use the wages saved for summer investment
Stephen Brown
46
Posted 15/01/2021 at 12:21:26
I know this debate has been done to death but if nobody comes in for Bolasie I'd get him in the squad!
Fully understand he's not good enough for a starting role or regular role but with 9 subs on the bench, he would be more likely than many to come on when losing 1-0, ten minutes to go and do something out of the ordinary!
Agreed Besic, Kenny (sadly) and Delph should be the priorities to move on!
Derek Taylor
47
Posted 15/01/2021 at 12:28:14
Lying/disembling are the two most looked for qualities in any football centred job and we have two specialists. Thank goodness !
Rob Dolby
48
Posted 15/01/2021 at 12:39:22
Fran 47. You do realise the season would be over before the summer and another wasted opportunity of adding quality.
Just because Alardyce bought Tosun in January doesn't mean that brands and Ancelotti will buy mediocrity.
There have been some great buys in the January window. Teams near the bottom panic buy, there is no reason why we can't add quality if it's there.
Jason Wilkinson
49
Posted 15/01/2021 at 12:48:11
It wouldn't surprise me if we sold DCL to Manure. Moshiri will want some money coming back. As good as he has been this season he still has a price.
I think Bernard to Roma as a swap for Olsen.
A deal with PSG for Kean. Maybe Tosun, Walcott & Bolasie will leave on permanent deals. I cant see us moving Besic, Delph, Sigurdsson or JJK this window.
Fran Mitchell
50
Posted 15/01/2021 at 13:00:14
Rob, generally you pay more mid season than out of season, because clubs charge a premium for the inconvenience. Otherwise your limited to getting players who are unwanted. The best championship players rarely move (Aaron's, Buendia etc) as the clubs are challenging for promotion and the bonanza of promotion far outweighs the transfer fee.
Also, January buys customarily need time to bed in. We also have no idea if the season will continue due to the ongoing crisis. So it would be madness to sign in January, IMO. A couple of loans, maybe with options to buy would be ideal.
Our financial situation is precarious, so we need to be smart in the window.
Brian Wilkinson
51
Posted 15/01/2021 at 13:00:36
Do not see Calvert-Lewin being sold any time soon Jason, possibly in the past, but certainly not now.
Ian Horan
52
Posted 15/01/2021 at 13:04:06
Interesting stuff from Brands, Walcott has gone he is on loan till May and his contract finishes June 21. Besic and Bolaassie contracts end June 21 so no resale value. Delph has 1 year left after this season small value, probably the cost of his wages similar to when we offloaded Schniedalin. JJK is obviously not seen to be good either Lossil is supposedly on his way to Beckhams MLS team. Thats some cull, I still think Tosun will go if we get a half decent offer. Surely we can afford a couple of in coming loans striker and possibly mf.
Chris James
53
Posted 15/01/2021 at 13:04:47
I would be MASSIVELY surprised if we sold DCL, I'd be positively astonished in fact. He's our only decent centre-forward (Richarlison more a support striker/winger), is young and has absolute bags of potential. If some crazy offer came in then maybe, but we're not the same club we used to be.
Moshiri and the money behind him have a long-term plan - you don't spend the cash he has or break ground on a new stadium if you don't, so I don't think short-term returns are important in the way they had to be to BK. Selling DCL would be like folding on the river against a small raise when you have a half-decent hand and have bet hard all the way through.
DCL, Richarlison, Digne, Godfrey, Holgate, Keane, James Rodriguez, Allan, Doucoure and I'd even argue Pickford are going nowhere. Heck, even Iwobi is looking like a key player these days (with utility in different roles), which isn't something I ever expected to write.
In terms of realistic outs. Moise Kean will go 100% if there's a proper offer behind the gossip (that was a smart punt that didn't work out), JJK likely will also move, plus one or more of Delph, Besic, Bolasie, Tosun or Walcott IF actual offers come in toward the end of the window.
I think Gomes, Davies and Gordon could be available also if anyone came calling with reasonable offers. Bernard likewise, he's a fringe player who is great to watch at times but hasn't made the impact we'd have liked, I'm really not sure about Siggy as Ancelotti seems to rate him and want him around - it'd have to be a decent offer, which I don't think we'll get.
In terms of 'ins' it is really hard to see who's realistically available in the position we need. A striker is key but that goes for many teams and names like King and Origi are squad support that won't really improve us. If 3 or 4 go out then I think we could get 1 in, but I won't be surprised if we don't.
Derek Knox
54
Posted 15/01/2021 at 13:05:05
I think we all know and agree that we need to offload the usual suspects, who seem to be like 'four flush floaters', no matter how hard you try, mechanical means need to be resorted to, to shift them. We have heard this 'not expecting incoming Transfers during this window' but I wonder if that includes loans with a view to buy.
Like most above who have mentioned our link again with Zirkzee, I would hope there is some mileage in that, as DCL can't keep going on his own up front, especially if Tosun, who seems to have several interested, does eventually move on. I remember being excited when we were linked with him some time ago when Koeman was wrecking our Club, but he chose Bayern instead.
Rob Dolby
55
Posted 15/01/2021 at 13:17:41
Fran. What price do you put on ambition.
We are all sick to death of mediocrity. If we continue with this cycle of selling our best player to then buy potential we are never going to progress.
The 2 players you mention in Aaron's and Buendia are not going to elevate us to the next level.
If Moshiri is serious about turning us into challengers then we need to start breaking our transfer record. As I said above, what is the point of having a top manager with average players.
Jason Wilkinson
56
Posted 15/01/2021 at 13:26:00
Brian #54
I don't want us to sell DCL. Would he want to leave if the offer came? We are a different club now compared with "I've scoured the globe for investors " BK days. If Utd. offered say £50M and eye watering wages. It would be a dilemma for Ancelotti.
I don't want us to sell any player under the age of 25 that is in Ancelotti's plans for the 1st team.
Money talks and every player has a price.

Brian Harrison
57
Posted 15/01/2021 at 13:29:27
I think a far more interesting question than who me may or may not sign in Jan, is what will the summer budget look like. We will by then hopefully have been granted planning permission for BMD, and thats when as we have seen at Arsenal and Spurs when they embarked on building a new stadium that transfer funds are usually scaled back. Although the cost of a new stadium is free from FFP rules the club still has to find huge sums of money to get this stadium built. Wenger told the Arsenal fans we are building this stadium so we can compete financially with all the top clubs in the world, but they havent competed with the top teams despite their stadium up and running for a number of years.
Tommy Carter
58
Posted 15/01/2021 at 13:37:53
Any kind of money deal for Bernard, JJK and Tosun would be incredibly welcome and our only viable sales really. I'd even take any kind of fee for Gylfi as I think we could replace him easily with a loan deal.
If Bernard does in fact move then I think it's imperative that we bring in some creativity. Even if it is just on a loan deal.
Felipe Anderson has been mentioned. I actually think he's a very talented player and someone Carlo could get performing.
Thinking beyond this Buendia of Norwich impressed me last season and is having a good year in the championship. Very creative player, good age and someone I think will score more goals and create more chances in a premier league side not batting relegation.
Likewise if Tosun was to be moved on I would like us to bring a player in on loan.
Tom Harvey
59
Posted 15/01/2021 at 13:42:10
Mike Gaynes @ 8
Hello Mike,
"Don, the sexist "Little Miss Dynamite" garbage is sorta years out of date, ain't it? "
This is the resume(CV) of Denise Baxendale-Barret summed up in one sentence before joining EFC:
"Before venturing into the third sector and world of sport, Denise spent 16 years working in education and fulfilled a variety of academic and leadership roles within Higher Education."

This is the resume(CV) of Alexander (Sasha) Ryazantsev before joining EFC, summed up in more than one sentence:
"Sasha graduated from the Russian Plekhanov University of Economics in 1995 with a BSc in Economics and Commercial Management, later working as an investment analyst at Global Natural Energy PLC, where Everton major shareholder Farhad Moshiri was CEO.

After completing his Masters in Finance from the London Business School in 2002, Sasha joined ABN AMRO Bank, where he led a team advising European consumer brands on their capital structures and corporate financing. Sasha was then invited to join the corporate financing and risk solutions team at RBS in 2007, where he was responsible for bond issues and mergers and acquisitions across Europe, Middle East and Africa. In 2016, Sasha advised Mr Moshiri on the acquisition of a significant stake in Everton and the strategy of the football club going forward."
The source for both was the EFC website.
I don't know for certain what's going on behind the scenes at EFC and there's a chance you're probably in the same postition as myself. One state of being I would be reasonably sure exists, would be that Ryazantsev makes all important decisions, he's the man who's making the new stadium happen for Moshiri and other imortant projects.
If you owned a multi Billion Dollar enterprise, of the two, who would place at the helm? I know who I would have steering the ship.
Baxendale-Barret represents BK and is there to reasure you and me that EFC is a familiy club, "The Peoples Club!". It reasures BK he hasn't lost all power and us the blue diaspora we haven't been completely sold out to a money grabbing foreign concern, just like everything else in this country.
At best, Baxendale-Barret is a PR exercise.
Mike, in this case I don't think any sarcastic overtones directed towards her are entirely out of place.
Brian Wilkinson
60
Posted 15/01/2021 at 13:45:15
If utd offered £50 Million Jason, Everton would laugh it off, he is one of the hottest strikers around at the mo and still young, he will go for a lot more than that, in the future.
Fran Mitchell
61
Posted 15/01/2021 at 14:00:17
50 million would get maybe half of one of DCLs neck muscles.
Benhrahma cost West Ham about 40. Brewster cost Sheff Utd 23.
So thinks 50 million would get the PL.top.scorer and England international. no chance.
DCL would cost 100+. And we should, if any club does come in for him, demand such. Sancho is at Dortmund as they didn't budge from the 120 price tag.
Jason Wilkinson
62
Posted 15/01/2021 at 14:03:13
Brian, I'm interested as to what value you put DCL at. Trasnsfermarkt (if that is the correct name for the website) put a value of around €45M for him.
Tony Everan
63
Posted 15/01/2021 at 14:36:45
Tommy 60, It would be an interesting brazilian switcheroo. Bernard out, Filipe Anderson in. He is as gifted as is Bernard, and arguably an upgrade. But there's also a bit of a question about Anderson too, he doesn't affect games enough and drifts out of them. As you say, Carlo could get his full potential out of him but I am not sure about that one.
With regards Buendia, Arsenal enquired and got told £40m. Its a bit steep, overpriced, but if we could do a player swap with Norwich or part fund it with some sales it would be a great signing for us. His mate Ben Godfrey is here too so that could be a lure. Promotion is worth 100m to them so I don't think they will be entertaining it.

Paul A Smith
64
Posted 15/01/2021 at 14:46:01
People still going on about Allardyce and its beyond sad. Lockdown must hurt Allardyce haters more than anyone they are so bored. Or is it envy?
January windows seem total pointless. Most moves happen in the last week and it probably gets to a point where most managers think it's hardly worth it.
Brian Wilkinson
65
Posted 15/01/2021 at 14:46:18
I would say Fran is closer with his assessment on his value, Jason, but certainly nowhere near £50 Million, way too low.
I would certainly say an absolute minimum £80 Million, not just because he is our player, but because of the way he has come on over the last season or so, hold up play has improved, his heading ability, his shots on goal, everything has come on leaps and bounds, for both club and Country, not many better strikers out there at the moment.
With proper service and support, I cannot think of a player we could bring in for £50 Million, who would be better than Calvert-Lewin.
I was one of the doubters a few seasons ago, but he has come on leaps and bounds, and one player we need to keep hold off.
Steve Shave
66
Posted 15/01/2021 at 15:41:29
We are being strongly linked to Zirkzee from Bayern, loan to buy. He is a real prospect and a physical presence. We were in for him before he went to Bayern from Holland (if I recall). If we shifted Tosun for a fee and pulled this off I'd be chuffed.
Richard Mason
67
Posted 15/01/2021 at 15:42:23
Milik, Thauvin, Draxler, Depay, Alaba, Donnarumma, and plenty more like Aguero who Everton could start contract negotiations with. Get for free in June. All quality and would make a massive difference to squad.
Jason Wilkinson
68
Posted 15/01/2021 at 15:44:33
Brian,
I agree, he is worth more to us. We don't have the best track record when it comes to getting value for our players. I was definitely one who thought he was not going to be a prolific goalscorer. I thought he has always shown promise. He needs to keep developing his all-round game. Ancelotti seems to be getting the best out of him.
We need to kick on this season. Get back into the Europa League at least. Champions League qualification would be fantastic. That way, it wouldn't be hard to keep all the young, bright players we have at the club. Fighting to keep their place. I hope the days of selling young players or them seeing us as a stepping stone in their careers are over.
It's a shame Moise Kean didn't want to stay. As Ancelotti says, if he wants to go, we have to do what's best for the club and the player.
Fran Mitchell
69
Posted 15/01/2021 at 15:59:38
Jason, you say "We don't have the best track record when it comes to getting value for our players.". I question this.
When we've had a player we didn't want to lose, we've often struggled to keep them, but generally good value has been made.
Lukaku, Stones, Fellaini, Lescott were all sold for premium fees. Only Barkley were we stitched up on, but that was due to having ran down his contract and spending half the season injured.
Where we struggle is selling our fringe players. While Man Utd and Liverpool get big fees just for them having been with them, we struggle to get more than buttons for any youngsters or reserves.
Tommy Carter
70
Posted 15/01/2021 at 16:48:27
@63 Tony
£40m in today's money I think is something worth pursuing. Comparing it to what we spent on Cenk and Walcott etc I think it's a gamble but a safer one. I also rate Cantwell but I'm not sure we'd need him as I don't think he'd improve out first XI. I think Buendia definitely would.
As for Felipe Anderson. I think he would improve our first XI. He's so much more physical than Bernard that I think this makes him the better of the two. I don't deny that Bernard tried his best and is very gifted, but his complete lack of physical presence really undermines all his qualities in this league. Bernard is also on astronomical wages. Therefore I think it very much makes sense to let him go. And no doubt with his great attitude, he'd rather be playing games
Tommy Carter
71
Posted 15/01/2021 at 16:51:23
@63 Tony
Any players you'd like us to bring in Tone?
Soren Moyer
72
Posted 15/01/2021 at 17:17:49
Just get that Caicado lad in for 4mil. A very profitable investment.
Brian Wilkinson
73
Posted 15/01/2021 at 17:45:19
I think we have a different mindset now Jason, top class Manager in, backing from the board, players now want to come to Everton and with the exception of Moise Kean, none are banging the drum in wanting to leave.
What we need to do now is to get those players out of the door and off the wage bill who are coming towards the end of their contracts.
If we get a decent offer for Moise Kean and Bernard, then move those two on as well, I would certainly not be happy, if we give Siggerson another contract, unless his wages were more than halved, even then I would have doubts.
The signings Carlo has brought in have had a huge impact in our team, we need Carlo to continue bringing players in.
The likes of Digne, Richarlison, Allan, Daucoure and Calvert Lewin need to be kept at all costs, some others are starting to make an impact like Kean and Godfrey.
All in all we are in a much better place and on the up.
For now though we need to get some of the hangers on, out of the door, bring in a couple of loans, then commence phase two, in the summer.
Paul A Smith
74
Posted 15/01/2021 at 18:01:14
Good post Tommy Carter 70. I am gutted Bernard didn't work out because as you say he is a brilliant little footballer.
His size and lack of physical presence has been a problem for him and he needs the opposition to be sluggish or tired to be effective.
Its been a bit like Leon Osman's defects although Osman was definately stronger.
Andre Gomes at the moment is seeing the benefits of running at tired legs and I am hoping he gets near his peak fitness before 90 minutes becomes too much for him.
Age is on his side so he could get stronger and I would keep him around the team because he can have an impact if he is managed right and his confidence comes back.
If we sign a midfielder what kind do you think we need?
More attacking? Pure Defensive? All round box to box?
We certainly need something that compliments the system and the players around him.
The more the side get to grow together, the quicker and easier the football will become and a bit more quality on the ball could add small positive percentages to the players we already have.
Someone who demands the ball, looks to force players to move with passing and has the ability to get better.
We are still suffering from the long contracts our dead wood have been bleeding. Besic Sandro Tosun not even out of contract this summer.
Tony Everan
75
Posted 15/01/2021 at 18:30:23
Tommy, I'm with you on Buendia, he's a tenacious midfielder with goals and assists in him. We need goals from midfield to step up to top 4 level. He's 24 so a good age too and his wages shouldn't break the bank. If not him someone who can bring some of that to the team. We possibly could have got him in the summer for 25m, but I think he would improve us and is a safe bet with good resale value too if he wanted to move at 27 or 28 , so if he's 10m more than that, it's still worth it.
I'd use the Moise Kean money to get someone in with searing pace and goal threat to compliment we already have. Ismaila Sarr we may be able to get for approximately the Kean money 30-40m. Sam Hoare mentions Diatta, a young Mane like forward with pace and goals could be just as good or better.
Milik can be booked in on a free now if Carlo wanted him as cover or shared role with DCL. That's worth considering, if we can keep his wages to a reasonable level it's good business.
I think we are in a great position now to target a couple of excellent young players who are really going to boost the first team. We may be looking at 40m for each but some money can be recouped from Moise Kean and other outgoings . I think we have been tremendous defensively so it's these players who are going to give us a goals boost where we need to spend as big as necessary. If "special opportunities " as Mr B calls them arise.
Phil (Kelsall) Roberts
76
Posted 15/01/2021 at 20:05:00
This fascination and obsession with selling Bolasie, Walcott and Besic this window? What gives, guys?
All 3 are out of contract in 166 days time. One is out on loan, the other two are sitting at home. The only benefit the club would get is a free transfer and wages saved. They have zero chance of taking a place from a youngster or getting on the field. We just need a bit of patience. Our benefit will be less column inches on ToffeeWeb replies from people naming a list of players they want out of the club.
Just put yourself in the position of someone like Marcel Brands. We have this player who has 24 weeks left on his contract and you can have him for free in the summer. He is not good enough to play for us but we would like you to pay money for him now.
And you have to offer him a contract on the same wage as his current contract because he won't take a salary cut for the next 24 weeks. Marcel's response? Take a running jump? Guess what people say to him when he says "The guys on ToffeeWeb want me to get rid of Besic and Bolasie now. Would you make me a counter offer?"

Richard Mason
77
Posted 15/01/2021 at 20:09:37
Soren, it looks like Caicedo is going to Brighton for £4.5M.
A lot of reports saying he is an excellent midfielder at 19 years of age.
Definitely think we could have missed out here at that price.
Tom Harvey
78
Posted 15/01/2021 at 21:24:40
Phil (Kelsall) Roberts @ 76
Agreed and well clarified.
Kieran Kinsella
79
Posted 15/01/2021 at 21:45:58
I'm doubtful we will shift anyone this window. Maybe one or two of the Under-23s on loan, but even Kenny to me seems unlikely with Burnely's financial issues and their on-again/off-again takeover. If anything, maybe we should pay off Besic and Bolasie just to reduce the statistical probability of someone in or around Finch Farm getting covid.
Delph is injured, as always, Tosun has 10 goals in three years and a hefty contract, even Lõssl is on £50k a week. So unless some insane billionaire Everton fan buys these jokers for another club, then I think we are stuck with them.
Soren Moyer
80
Posted 15/01/2021 at 22:08:34
Richard, you're right. That would be a shame if we don't even consider going for him!!! It is a win-win situation!
Mike Gaynes
81
Posted 15/01/2021 at 23:13:33
Count me in as another who'd be pleased to see Zirkzee come in. That kid is a load -- big, strong, fast. I've seen him score a couple of goals in his brief appearances for Bayern.
Soren and Richard, agreed, I was very disappointed we didn't go in for Caicedo at that price. On the other hand, Brighton hasn't officially closed the deal yet. Maybe...
Stephen #46, I could see that too, especially in place of a 2nd keeper on the bench!
Dave #22, actually Kenwright called her by that nickname at least as far back as 2014. And Brian #35, yes, I am old enough to remember Brenda Lee too!
Tom #59, the sarcastic overtones, whether merited or not, don't need to be gender-based or endlessly repeated for years. Just my perspective.
Phil #76, amen.
Danny O'Neill
82
Posted 15/01/2021 at 23:40:17
Intrigued with that one, Mike. I do follow German football, but I've not seen or heard a lot about him.
I try not to be a big European club groupie but, if you are at Bayern, it is for a reason, so it spikes my interest.
Michael Williams
83
Posted 16/01/2021 at 12:43:57
Tom Harvey 59 - I guess a woman's resume makes her fair game for sexist remarks if you think it's not good enough for their job.
Do you even think about the arguments you write before you post them?
Tony Hill
84
Posted 16/01/2021 at 15:43:30
Interesting in the Echo that Ancelotti considers Coleman, Sigurdsson and Gomes as management material. He doesn't think that Siggi is too bothered about management but that Seamus might be pondering it. He doesn't add anything about Gomes.
What links those three as candidates?
Danny O'Neill
85
Posted 16/01/2021 at 18:46:36
That is interesting Tony. I don't tend to read the Red Echo too much these days. Firstly it is full of redness and second, their website is an absolute nightmare in terms of pop ups and adverts in my experience.
The link? If I was to have a guess (and it is a guess), I think I do see them all as leaders in different ways, with Gomes being the least obvious one of the 3. Coleman clearly is a standout and many of us saw him emerging as Captain long before he was given the armband. Sigurdsson must do something behind the scenes as he is a default fall back to pull on the armband; that says something about his standing amongst the dressing room, and in fairness, you do see him get quite vocal on the pitch. With Gomes, I can only assume (and it is an assumption), Carlo sees more of the continental coach type manager in him rather than a British style one.
I can see that only Seamus would be the one seriously considering. I don't think the other 2 have the mentality or the desire to take on that level of responsibility.
Wild arse speculation, but that's my take.
Dave Abrahams
86
Posted 16/01/2021 at 20:03:24
Mike (81), I'll give in to that although I'd never heard her called "Little Miss Dynamite" until last year, to be honest. The quicker she blows up, the better, as far as I'm concerned, preferably with Kenwright sitting next to her!!
Steavey Buckley
87
Posted 17/01/2021 at 00:57:28
The Everton first-team squad is a misnomer because not all players in the squad were in the manager's plans for 2020-21 season. So what players did the manager want but never got?
It shows he does not rate Ellis Simms, but still sends Moise Kean out on loan. He also does not rate Jonjoe Kenny but still sends out Branthwaite on loan, who is the best 3rd centre back in my opinion in front of Godfrey and Holgate, who are better playing in full-back roles and could even play in midfield roles as both players are very good technically.
Alan J Thompson
88
Posted 17/01/2021 at 03:50:38
With all these good players, how did Norwich come to be relegated?
Steve Shave
89
Posted 17/01/2021 at 07:46:56
Alan 88 I can have a stab at answering that question, my whole family are Canaries. Farke came in and did an excellent job of knitting a team together on a shoestring, he signed players to make a team rather than buying for investment purposes. Norwich have always had a decent academy and Farke knew there was talent emerging, Godfrey, Lewis (Buendia was a bargain signing) Arrons and Cantwell (I grew up playing in the same local club as his dad). Farke looked like a bum appointment initially with a highly comical German accent to boot but he turned it around with good attacking footie, the team gelled and at a time when Puki (another bargain signature) started his purple patch in the twightlight of his career, not so much a late bloomer but a good finisher playing off the shoulder of the last defender with a team looking to pick him out, goals abound. However, they were too open for the PL and got found out, Farke did not have the nouse nor the resources to change his game plan, relegation ensued. Now he is repeating his Championship trick again and they will return, probably on a shoestring, again. They did well to get £10M from the Barcodes for Lewis who was the weaker of the above mentioned talents, I don't think he is exactly pulling up trees there since signing? However, they knew they had a strong, versatile leader in Godfrey and reluctantly let him go for £20M to us (this will be excellent business in another year I'd imagine). Cantwell looks good but lightweight and a bit of a luxury player, rumoured to have been watched by the shite but I think he will stay at Norwich next season. Arrons has long been touted as a future England RB, a swashbuckling wing back rather than a solid RB. As much as I like him I now no longer think he is what we need, we need solidity in that position as much as attacking threat, if we were looking for a pacy wing back I would go for Djed Spence of Middlesbrough who would be available for half the price. I think due to the emergence of Iwobi and with Holgate's ability to fill in at RB we will try to sell JJK and wait till the summer. I won't grumble if that happens. As for Buendia as I have posted many, many times, he is my dream signing and would be well worth the £40m plus we would have to pay, he has it all and would fit perfectly to our style, please make this happen Mr Brands, one last big signing before you leave!
Steve Shave
90
Posted 17/01/2021 at 07:52:23
BTW some of these Baxendale comments are by and large archaically sexist in my view, some people need to get with the times man! The old boys club still feeling threatened by female emancipation, jeez, did I wake up in 80's again and didn't realise?
Brian Murray
91
Posted 17/01/2021 at 07:55:35
Steve. Totally missing the point mate. She was fast tracked in not remotely qualified for the job as admirable her work with the community was I'm sure. I just want Everton to be professional in every way not just our boss boss. Coyb,
Steve Shave
92
Posted 17/01/2021 at 08:36:07
I wasn't referring to your comments specifically Brian, in fact I'm not even sure if you made any on this thread? I was referring to Don's initial comment and a general underlying narrative on TW which seems pointed towards our boards only female member. By all means question her credentials but snide comments about her due to the fact she is a woman are common on here and in my view are unnecessary. I won't delve further into this as this is a footie site, I just made a comment as it is something that irritates me on here from time to time.
Danny O'Neill
93
Posted 17/01/2021 at 08:37:33
Great insight Steve. My first thought is that the Norwich team you describe reminds me of the Southampton one of a recent years. A collection of promising players that caught the eye briefly and placed into better teams, one or two looked the real deal, others didn't quite live up to the hype, which is inevitable.
I guess the difference is that Norwich seems to be a one-off whereas Southampton seem to have made it their business model. Build promising team with talented individuals. Sell on (remember when Liverpool seemingly bought Southampton?), find more promising players with potential, repeat cycle.
Peter Warren
94
Posted 17/01/2021 at 08:43:51
I consider it unwise to knock credentials when people are at the top. In any walk of life you can either do the job or not and your CV of first class honours or whatever means little.
Dave Abrahams
95
Posted 17/01/2021 at 08:47:53
Steve (90) and (92), I also question whether Denise is any way qualified for the position she is in at Everton football club, Everton ITC yes, no problem with that, On my part and sexism, no way, women to me have always been the stronger sex and deserve the right to be treated as equal as men in every way, regarding football if Christine Foster ( NZ) would do the job as Everton's CEO she'd be one of the first, on my list, to the job, and Everton would be all the better for it.
Graham Mockford
96
Posted 17/01/2021 at 09:00:28
When discussing the merits of a CEO who has been at the club for eleven years as CEO of EITC, Chief Operating Officer, Deputy CEO and now three years as CEO, the obvious question to ask is would you being having the same conversation if it was a man?
Graham Mockford
97
Posted 17/01/2021 at 09:09:02
Brian #91 Dave #95
In what way is she 'not remotely qualified'?
Brian Murray
98
Posted 17/01/2021 at 09:20:55
Jeez graham you will be burning your bra next ! What part of under qualified don't you get. Nothing to do with her sex. Plus rubbed stamped and recommended by the worlds greatest Evertonian. Don't need any more recommendation than that. ( not ). Case closed mlud.
Brian Murray
99
Posted 17/01/2021 at 09:23:39
No Bill bashing. I'm already on a yellow for that !!!
Brian Murray
100
Posted 17/01/2021 at 09:30:17
Anyway you can have that one graham. I'm just glad to be alive on this boss morning. Here's to a resounding Mancunian win today and the odd cruciate thrown in.
Graham Mockford
101
Posted 17/01/2021 at 09:31:00
Brian
'Burning your bra next', helpful to give me a clue of what generation of female emancipation experts you come from.
Still didn't answer the question. On what basis do you claim 'she is not remotely qualified'?
At this you point to some actual qualifications you would like her to have.
Tony Abrahams
102
Posted 17/01/2021 at 09:34:23
Robert Elstone was a man Graham, and he wasn't particularly lauded either.
Brian Murray
103
Posted 17/01/2021 at 09:35:22
I'm not privy to her CV but experience as any sort of CE is definitely not on it. Although she was a milk monitor at school apparently. Showing my age. 😃
Graham Mockford
104
Posted 17/01/2021 at 09:40:09
Tony,
I'm not discussing her performance, I'm questioning the lazy stereotype that, because she is a woman, she was not qualified to be appointed.
Brian,
She has been at the club 10 years when she has been not only CEO of EitC, but Chief Operating Officer and Deputy CEO. Seems a pretty good CV to me.
Brian Murray
105
Posted 17/01/2021 at 09:41:21
Hence the phrase, Thatcher the milk snatcher. But that's another story. If Brands goes, let's hope it's in a blaze of glory this window, eh, Graham?
Jason Wilkinson
106
Posted 17/01/2021 at 09:43:38
Why are we questioning DBB? Has she let the club down in some way?
Steve Shave
108
Posted 17/01/2021 at 10:02:24
Good question, Jason 106. I'll leave you to draw your own conclusions as to the answer.
Tony Abrahams
109
Posted 17/01/2021 at 10:06:04
I haven't read all the thread, Graham, but my guess is what you deem sexist, I'd say some people might be more suspicious because she seems to be another of the Bill Kenwright variant?
An appointment with a hint of nepotism maybe, but ambitious people are also great at using people themselves. So let's see what the future holds, as the wind of change slowly (very slowly) takes place at Everton.
Graham Mockford
110
Posted 17/01/2021 at 10:14:14
Tony, she was appointed CEO in June 2018 long after Moshiri took control. She initially came into the club under Kenwright where as CEO of EitC she did a football industry-wide acclaimed job.
She's then held two senior roles in the management of the club before getting the job. To say she is unqualified is demonstrable guff.
Alan J Thompson
111
Posted 17/01/2021 at 10:14:41
Steve (#89);
Their version of Bobby Brown Shoes?
Given they have Ruddy and Dowell and previously Naismith, does he sign his own players or have a DoF as it could be considered, jokingly, that there is some sort of association.
Steve Shave
112
Posted 17/01/2021 at 10:20:22
Alan not too sure if there is an affiliation, Deliah is a pretty shrewd operator, we'll try to brush aside the drunken pitch side rant, however. ;)
It's a nice little club and I just hope they roll over and get their tummy tickled regarding us and Buendia. It's a dream signing for me.
If it ever happened, he had better live up to the hype; otherwise, myself and Tony Everan will be having our own Steve Ferns 'pro Marco Silva' moment! :)
Laurie Hartley
113
Posted 17/01/2021 at 10:33:30
Regarding our CEO - it depends on what role our owner expects the incumbent to play.
If it is as a hard-hitting business person who will deliver a return on his investment, then, on the surface, it appears to me that Mrs Denise Barrett-Baxendale is most definitely not qualified for the job. Sasha Ryazantsev is there to do that.
Brands, who has a proven track record as a Director of Football, is there to drive the recruitment and development of players.
Last but by no means least, Carlo Ancelloti is there to ensure, stability and success on the pitch, and get us into Europe.
My guess is Mr Moshiri has a different expectation. I think he wants someone whose profile and personal characteristics project how he wants his football club to be perceived by the footballing world and the public in general. If so, then Professor Denise Barrett-Baxendale MBE DL, EdD, MBA, BA (Hons), FRSA is a very good fit: The Merseyside Lieutenancy
Given her achievements, she appears to me to have made a difference to a lot of the little people. I hope I am right.
Graham Mockford
114
Posted 17/01/2021 at 10:48:34
Laurie,
On what basis do you consider she is not a 'hard-hitting business person'?
What qualifications for the job do you think she doesn't have?
Do you understand the difference between what a Chief Executive and a Chief Financial Officer do and who reports to whom in the management structure?
Do women in positions of power make you ever so slightly uncomfortable? 😉
Paul A Smith
115
Posted 17/01/2021 at 10:56:26
To hear 'Dinosaur' comments about tactics on here is pure laughable when you read the scary obsessed same old Dinosaur comments about Kenwright and anyone connected to him.
It's shameful now, a bully would have given up after a few years but not here.
Now questions are asked of a lady far more qualified to do her job than the average poster.
How sad is that? How does it make the club look with ridiculous rumours and cheap talk about the club's female Cheif Executive?
Shameful stuff, I thought we were football fans but there seems to be more interest in gossip and ironic dinosaur jibes.
Tony Everan
116
Posted 17/01/2021 at 10:59:16
Steve 89, excellent post, and I am too thinking that about Aarons, do we really need him now at the kind of money they will want?
With regards Buendia, there's a few of us on here who would be delighted to see him signed. He is the missing link of this Everton team – a tenacious young player who can bring energy, goals and assists from midfield. We need more goals from midfield to get to top four standard..
There's no danger of embarrassment; I think the fans would love his attitude and influence. At 24 years of age, a fee is sometimes not money lost, it is an investment. Liverpool were rumoured to be interested last year, probably looking for a bargain. Arsenal now interested but seemingly deterred at £40M.
If we don't get him, Mr Brands will be looking at alternatives, a young midfielder who can give us some of that. Who knows? Brands may have one of his rough diamonds lined up. The lad Caicedo sounds like he could be a real talent, but maybe they want someone little bit more advanced in experience.
Alan J Thompson
117
Posted 17/01/2021 at 11:01:20
Steve (#112); You heartless swine! It's been reported that Ferns is only just alive and well in a monastery either near Rainhill or somewhere in Portugal.
Stephen Brown
118
Posted 17/01/2021 at 11:06:25
Another excellent young right back in the championship is Swansea's Connor Roberts! He's quick, competitive and good going forward as well as being part of the best defence in the country. He's also a Wales international.
He's definitely worth a look if Swansea miss out on promotion.
Thomas Richards
119
Posted 17/01/2021 at 11:07:26
Paul A #115,
I wouldn't worry too much about Bill. He has recently had the comfort of tens of millions of pounds deposited into his account. That should sooth his troubled brow.

Paul A Smith
120
Posted 17/01/2021 at 11:11:38
Thomas,
I don't worry about him, don't worry there. None of those people enter my head unless we are buying a player. None of those people mean more to me than the team.
I worry more about how small-minded our fanbase can be, obsessing with relationships off the pitch and questioning a female's credentials for what reason?
Bingo talk.
Thomas Richards
121
Posted 17/01/2021 at 11:19:14
Paul,
I think he annoys some people with his oleaginous manner. If you have ever met him his insincerity is blatantly obvious.
Rephrase: Don't worry about people who do when it comes to the custodians of our club.
Each to their own and all that...
Paul A Smith
122
Posted 17/01/2021 at 11:30:23
Thomas, I get why he, she and anyone else may be unlikeable but I support Everton – not Everton's board. They mean nothing to me, Brands included. To see the same old comments from those who want to move in the right direction is mind -boggling shit.
I grew up always listening to reds obsessing and it was great seeing how cringey they were. The fans I was brought up by would never waste 10 minutes of their lives typing about board members and idol gossip of how they get their roles. It comes across very disturbing now and principles are starting to stink.
None of these board members matter and Moshiri runs the club his way, whether we like it or not.
Dave Abrahams
123
Posted 17/01/2021 at 11:36:55
Graham (96/ 97), yes, I would be questioning the CEO's ability if he was a man.
Tony (102) answered that question about the job being questioned if a man was in that position; your reply to that (104) was "I'm not discussing her performance, I'm questioning the lazy stereotype that because she was a woman she wasn't qualified for the position."
Well, she has loads of letters after her name, which impresses plenty of people. I think her best qualification is the people she knows... that works everywhere else, including top jobs in government; doesn't mean they are qualified for the job. Mister Gayling is a wonderful example.
I'm not saying Denise is anything like him. I certainly hope not, but I think she is connected to the right person which got her the job, if she gets success for Everton Football Club on the field, I will join in the applause for her.
Thomas Richards
124
Posted 17/01/2021 at 11:40:31
Paul A,
I haven't mentioned Denise, I don't know anything about her that would make me dislike her.
Had a quick glance through the thread. Dont think anyone mentioned Kenwright until you did.
Steve Shave
125
Posted 17/01/2021 at 11:43:59
Tony Everan,
I completely agree, pal, he has everything we need to knit us together as a more formidable team. He works had up and down the pitch, can play anywhere in the 3 behind Calvert-Lewin, and can pick a pass.
One criticism levelled at him in the past is that he doesn't score enough, he's now adding goals and more assists to his game. In the first half of the Premier League last season, he had played the most passes leading to chances and the most retrieved balls, both statistics at the time where streets ahead of anyone else's, and the big boys took note. He went off the boil (together with the whole team) in the second half of the season.
He would be some player with better players around him, I'm convinced. Only other criticism is he has a temper; 'passionate play' has seen him sent off a few times. I would lick my lips at the prospect of what Carlo could make of him.
I like the look of Diatta as well, he is unlikely to track back like Buendia would.
Paul A Smith
126
Posted 17/01/2021 at 11:50:28
Thomas 125, you are just fuelling my point by stating ridiculous posts with no foundation.
You actually looked through the thread and only found Kenwright mentioned by me, who posted near the end?
Read the thread again – he must be spoken about 10 times before I mentioned the silly obsession.
Your obsession just made you think it was normal by refusing to acknowledge my concerns, which are clear in the above posts.
Thomas Richards
127
Posted 17/01/2021 at 11:51:40
Obsession?
No idea where you are going there.
I actually had a quick look through the thread this morning to catch up on it.
As i said, a quick look.
You have your opinion on Kenwright, I have mine.
What role do you consider Mr Kenwright has at our club since he slotted his milliions?
Tony Abrahams
128
Posted 17/01/2021 at 11:55:53
Great defence of Denise Barrett-Baxendale, Graham, but I haven't slagged the lady, which is why I'm surprised you used the words "undemonstrative guff", especially considering I never did say, she was unqualified, mate.
Always thought Eddie Murphy was shite, but I always liked the concept of the film "Trading Places" because I believe if you give a person a chance, they might just prove everyone wrong. So without knowing the inner workings of Everton, I'd find it impossible to slag something I know very little about.
Paul A Smith
129
Posted 17/01/2021 at 11:57:05
Yes, Thomas, that's how repetitive themes come across.
I have met the lunatic, like you asked above, and I couldn't care about him or his personality either way.
I'd rather give all my thoughts and energy to the team that matters.
Graham Mockford
130
Posted 17/01/2021 at 12:00:22
Dave,
Genuinely out of interest, who was she connected to that got her the job?
Because the way I understand it, she was recruited as CEO of EITC in 2010 where, correct me if I'm wrong, she did a universally acclaimed job of making that organisation a par exemplar for all sporting clubs forging relations and making a real difference in their communities.
She was then promoted into the main organisation, firstly as Chief Operating Officer and then as Deputy Chief Executive. I can only assume she did a good job in both these roles as she was then made CEO when Elstone left. This under the auspices of Moshiri who undoubtedly would have had a say in the appointment.
Doesn't sound like anything other than career progression to me. Again I'm still struggling for anyone to actually be able to point out why she is not qualified for the job or, for that matter, anything that she has done in the 18 months of her performance that might indicate that either.
Tony Abrahams
131
Posted 17/01/2021 at 12:02:05
The reason I dislike Kenwright so much, Paul A, is because he turned an English institution into "plucky little Everton", and only the dinosaurs can remember when Everton existed to win.
Graham Mockford
132
Posted 17/01/2021 at 12:07:46
Tony,
No you didn't. I was referring to previous comments made in the thread, which are in fact demonstrable guff.
Like Trading Places though!
David Nicholls
133
Posted 17/01/2021 at 12:11:09
I'd be happy to wait until the summer before looking for a right-back. I'd be interested to see if they consider switching Godfrey to the right now Digne is back.
I like Holgate and Coleman still has something to offer but, with Godfrey on the right and Doucoure at right-midfield, we would have plenty of energy and athleticism to cover James.
Tony Abrahams
134
Posted 17/01/2021 at 12:14:22
I wish I could trade places with you Graham, and then I might just begin to understand yer!
I'm only messing, Graham!
Paul A Smith
135
Posted 17/01/2021 at 12:19:23
Tony, I don't care for the man myself, mate, but I prefer our fanbase to focus on what can make a difference in a positive way. I mean come on, the tired old jokes and same old rumours or suggestions are very boring now surely? What have they done for us – these themes?
It doesn't make me dislike the poster, just the post. Let's do what the institute was known for and sound like winners. 👍
Dave Abrahams
136
Posted 17/01/2021 at 12:26:24
Graham (132),
I haven't got a clue to who she was connected to when she got the job of CEO of Everton in the Community. I've got no arguement with that job, doesn't concern or bother me one bit.
When she got the positions at Everton Football Club, she was connected to Kenwright. Well, I don't know what she has done in the last 18 months as CEO, nor do I know how well she did in her two other positions at the club. Perhaps you could tell me how she has performed in those three jobs?
And I mean "tell me" – assuming isn't the same.
Kevin Molloy
137
Posted 17/01/2021 at 12:30:07
I think the Denise Barrett-Baxendale appointment is indicative of the era we are living in. She clearly had no background in either sports or business when she was brought in from EitC, and since then, to justify leading a Premier League club.
If we were to compare the know-how Liverpool can draw on, with what Denise will have learnt in the public sector and charity work, I think we can be confident as to which club will be strengthening their commercial foothold, and which will be just going through the motions...
But then, we aren't following Liverpool's model. We don't' seem to need to pay our way, we can draw upon very supportive sponsors, such as Mr Usmanov, who don't seem to care if they get value for money.
If you were wanting a figurehead that would give off a virtuous persona (helpful if you were wanting to nip criticism in the bud) and keep the fans on side, then Denise – through her excellent previous charity work with the EitC – may be exactly what you want.
Thomas Richards
138
Posted 17/01/2021 at 12:30:16
Paul A.
Rumours?
Kings Dock
Stadium in Kirkby attached to Tesco supermarket
Bellefield
Samuelson
Etc etc
Not rumours.
All fact, and many, many more.
Team is the main thing though. I agree on that.
Paul A Smith
139
Posted 17/01/2021 at 12:35:17
Thomas, you keep missing the point. Where is the proof about Denise Barrett-Baxendale? Whether she's qualified, blah blah?
We all know of the mistakes and misfortunes of the past but we are supposed to be moving on to better things with the man she now works for essentially.
Brian Harrison
140
Posted 17/01/2021 at 12:39:58
Well, exactly 14 days till the window closes, and there seems to be very little activity from any Premier League side. Usually the ones at the bottom of the league try to bring in a couple of players, but nothing so far. Obviously the loss of revenue from the pandemic may be having an effect on why there is so little activity.
Thomas Richards
141
Posted 17/01/2021 at 12:43:25
"Thomas, you keep missing the point. Where is the proof about Denise Barrett-Baxendale? Whether she's qualified, blah blah?"
You didn't make that point to me, Paul. We have discussed Bill Kenwright. Not Denise Barrett-Baxendale.
Danny O'Neill
142
Posted 17/01/2021 at 12:53:39
This window will be intriguing. Will the impact of the pandemic hit home to clubs? Or will we be reminded that they survive on TV money now, so regardless of whether we are not currently paying £50 for a ticket and throwing in a few pounds for a pie and a pint, their significant main source of income is protected as they are back on the screen.
I'm no Paul the Esk on finances by the way, so I caveat that by it coming from someone who has a look what goes into the bank every month and leaves the rest to the wife!!
The title of this thread suggests we will be looking to offload rather than add, but then someone, somewhere has to be willing to buy.
I also remember similar messaging and sentiment in the summer but then we went and rebuilt the midfield and snuck young Godfrey in under the radar.
I watch with interest. As Kevin hints at, our owner and his mate / sponsor don't really seem to care much or scrutinise spending, they take the advice of those empowered to identify players and pick the team. Hopefully now they are being given more qualified and better thought through asks rather than the scatter gun wild spending spree we went on under Koeman and Silva. The last transfer window suggests that so long may that trend continue.
Tony Abrahams
143
Posted 17/01/2021 at 13:14:56
Totally agree, Paul A.
I honestly think Kenwright has jinxed us with regards to winning. His phone calls to the new arrivals is fine, it shows a good side to Everton Football Club, but I'd sooner hear it from the players themselves, rather than from the man whose romantic notion of Everton is a bit nauseating, if I'm being honest, even for a dinosaur like me.
Graham Mockford
144
Posted 17/01/2021 at 13:19:18
Dave
I can only assume, given that neither of us is privy to the inner workings of the boardroom.
However, my assumption is based on the fact she's been promoted three times. You normally have to perform well in business for that to happen so I don't think it's a particularly wild leap. Of course, you could assume she's been promoted because of her supposed association with Bill Kenwright.
But again, my point was always that some posters saying she was unqualified for the role is not supported by the facts and I'm still waiting for anyone to tell me what qualifications she doesn't have. Other than for some, it would seem, a cock and balls.
Dave Abrahams
145
Posted 17/01/2021 at 13:29:24
Well, you stick with your assumptions, Graham, I haven't got any at all. I can't tell you anything she has done in the last 18 months as CEO of Everton good or bad, or anything in the past that would lead her to get the position, or not get it. It seems she is just the "face" for the job. It will be lovely to see what she brings to it in the future.
Tony Abrahams
146
Posted 17/01/2021 at 13:41:42
Back to those referees, first thing Clattenberg did, after Alex Ferguson was no longer the Man Utd manager, was to award Liverpool three penalties in one game at old Trafford, probably because the spiteful shitbag, had been saving them up for years, because according to him, he was scared to give them whilst Ferguson was in charge.
The cheating is horrible in football, really horrible, but it goes both ways I'm sure, because according to Clattenberg, it seems it's not just the players that cheat, and that's why referees should definitely be made to tell us how they came to make certain decisions one week, but not the next?

Andy Crooks
147
Posted 17/01/2021 at 13:53:48
I haven't seen anyone on this thread say that the CEO should not have got the job because she is a woman. Not one. Also, I believe that any one is entitled to comment on her qualifications and their value, after all, she is a highly paid executive on whom the future of our club depends.
Only two things matter. Is she good at her job? Is she the best CEO our money could buy? I don't know.
Bill Griffiths
148
Posted 17/01/2021 at 14:38:13
Graham (#147), your comment that you have to do well to get promoted in business is not necessarily true.
I have worked in more than one organisation where totally incompetent people have been promoted to top jobs through nepotism.
I can't personally say whether she deserves the job or not; guess we'll have to wait and see.
Thomas Richards
149
Posted 17/01/2021 at 14:47:51
Bill,
True, very true.
Look no further than how the Eton Bullingdon Boys club have filled the front benches for a good example of your point.
None of them have a clue
Ricky Oak
150
Posted 17/01/2021 at 15:10:33
The refs and linesman, even the folk that run VAR, all of them need to be held responsible for their calls. It's rife with bias, week on week.
Even commentators: one week, great how the ref played on; next week, obviously a foul? You have all seen it, we all are so used to it now, it goes by without a murmur.
Everton are very near bottom when it comes to any 50/50s, how on earth has Clattenburg got away with admitting that refs are swayed by who the manager is? Discrimination, stamp it out now!
Apologies for rant or crying, just really twist my guts that this goes on still, when in general the world is very much trying to become equality for all.
Hurry up, Everton, win something soon... I am dying here. My life has become so inane that I'm bothered about which millionaire gets treated fair!
Dale Self
151
Posted 17/01/2021 at 15:22:25
Bill and Thomas, that is a nice ad hominem two-step there but I think something more substantive is needed to be taken seriously.
Alan McGuffog
152
Posted 17/01/2021 at 15:22:31
Andy...
I don't know either. I know next to nothing about her or her CV.
What I do know is that she has not been responsible for allowing a football ground, deemed second only to Wembley in 1966, to become the target of sneering by other clubs fans.
Nor was she responsible for allowing two of the greatest Everton sides (1971 and 1985-87) degenerating into also-rans.
She cannot be held accountable for the building of that monstrosity of a Main Stand or the failure to ring-fence £30 million in order to build the Kings Dock.
Did she allow Alan Ball and Gary Lineker to leave for a bag of beans?
In my humble opinion, we have been a shambles from the boardroom down for 50 years.
Denise Barrett-Baxendale attracts criticism in spite. Again, I have to wonder why?
Graham Mockford
153
Posted 17/01/2021 at 15:24:58
Bill,
I said 'normally'. There is a saying that people get promoted until they reach the level of their incompetence.
You see what the subtext here is. How could a woman possibly become. CEO of a football team without some favours and not through her own abilities.
Graham Mockford
154
Posted 17/01/2021 at 15:26:43
Yes, Thomas,
It's well known that there is a public school old boys network controlling football.
Thomas Richards
155
Posted 17/01/2021 at 15:30:33
What relevance has that got to my post, Graham?
Graham Mockford
156
Posted 17/01/2021 at 15:33:47
About the same relevance as the Bullingdon club has to the qualifications of someone to be CEO of Everton Football Club. Happy to help.
Thomas Richards
157
Posted 17/01/2021 at 15:49:37
No help at all, Graham.
I never suggested a link between The Bullingdon Club and any Everton employee. I merely suggested the old boys club network has seen some front benchers in the Tory party gaining employment through who they know, not what they know.
Graham Mockford
158
Posted 17/01/2021 at 15:57:37
I know you did and it was completely unhelpful to the matter under discussion
Steve Shave
159
Posted 17/01/2021 at 15:59:45
Well this has turned into an interesting thread. Anyone want to comment on player sales or shall we debate the Brexit deal next? ;)
Kevin Molloy
160
Posted 17/01/2021 at 16:00:10
Imagine you've got a mate, who is running a charity (high profile one) in your city (not nationwide). He's been in the public sector for 20 years before that. One day, you're watching the telly when Daniel Levy announces he is to retire at the end of the season.
"I tell you what" he says, "I'm going for that!"
What would your reaction be? "Yeah, why not, who's to say you can't do it?" or "Haha, you don't know the first thing about professional footy, sports or business. What contacts have you got? How many agents do you know? Don't waste your time."
But in our case, the public sector charity worker gets the top job. And it is a top job. Imagine how many very competent commercially savvy operators would covet the role of CEO at a Premier League club? I think people are entitled to query that without blanket accusations of sexism being bandied around.
Graham Mockford
161
Posted 17/01/2021 at 16:06:07
Well of course, Kevin, they are but it does demand they at least show how the person concerned got the job through some dodgy contacts and, more importantly, how they are not qualified to do the job.
I'm still waiting
Kevin Molloy
162
Posted 17/01/2021 at 16:10:23
Graham,
Do you not think that her zero experience of business and sports would raise a few flags before she even got to interview? Surely under normal circumstances, you would expect the person wanting to run your company to have extensive knowledge of that sector or an equivalent similar sector?
Thomas Richards
163
Posted 17/01/2021 at 16:12:01
Only to the supporters of the Conservative party, Graham.
The chat between Bill and I started on the subject of jobs being awarded through nepotism. The example I followed up with was legitimate.
The above started as a result of a post suggesting our CEO got the job through "connections". I have no idea if that is accurate, I would hope not. I am a big believer in meritocracy.
Graham Mockford
164
Posted 17/01/2021 at 16:15:23
Kevin,
She was recruited to run EitC which I've not heard anyone claim she didn't do a fantastic job.
She was then promoted to COO followed by Deputy CEO.
So, if working at the football club for 8 years, doing two senior management roles, including being the Deputy to Elstone, doesn't count as relevant experience of the sector, I can't help you.
Graham Mockford
165
Posted 17/01/2021 at 16:26:59
Oh Thomas,
Donald Trump gave jobs to is daughter and son in law despite them being completely unqualified. Does that further this particular debate?
'I was just saying' seems a debating style of yours. Do you have an actual opinion on the suitability of our CEO? As they say, have one or get off the pot.
Kevin Molloy
166
Posted 17/01/2021 at 16:30:22
Graham,
Yes, it isn't quite as black and white as I painted it. It's odd though. Within months of the EitC job, she's is COO of the club itself. How? Why? But then yes, now she's got her foot in the door, and can build up the CV. So that, when the big one comes along, she can say, "I've been working under Bob for the last 3 years" etc.
I've seen this sort of model many times in the public sector, where people are manouevred into position when their face fits but they haven't got the experience. It's the first appointment that is the key one.
How does she get to be Bob's No 2 from effectively nowhere? And this reminds me of that. You've asked for proof; I haven't got any (and if I had proof, she wouldn't be in the job). But there's something that doesn't feel right about it.

Danny O'Neill
167
Posted 17/01/2021 at 16:35:06
Well, this went off topic but interesting to watch on the sides.
Politicians / business persons give jobs to people they know and trust (for whatever reason) shocker.
People generally surround themselves with likeminded people or people they think will buy in or execute their intent.
I'm not agreeing or disagreeing with any of this debate, just surprised that people are surprised if someone has been appointed because of networking links.
And one political party is any different from any other? I doubt it very much. They all surround themselves with their allies and cronies regardless of education or background.
Graham Mockford
168
Posted 17/01/2021 at 16:37:23
Kevin
She worked for us for 8 years before she was appointed CEO.
"It doesn't feel quite right" is up there with "Joe Biden couldn't have won the election". Zero evidence, plenty of evidence to the contrary... but 'feels'. That's convinced me.
Kevin Molloy
169
Posted 17/01/2021 at 16:43:29
I have concerns which I think are credible. What qualifications did she have for a senior role at Everton FC in 2011? COO is a senior position, and she is from a charities background. Very odd.
And again, CEO is the pinnacle of someone's career, you'd expect a lifetime of dedication to get you there, not a curious appointment in 2010 followed by a couple of years bag-carrying for Robert Elstone.
So I think, yes, her credentials for running a top Premier League club are dubious. You can see that by comparing her with the other CEOs: see how many other public sector charity workers are running Premier League clubs? None.
Graham Mockford
170
Posted 17/01/2021 at 16:59:56
Kevin
It's really not rocket science. I would have thought a charities background is a pretty good fit to the EITC role. They are both involved in community engagement, using funds to make a positive difference, building a brand.
A COO role is different, it's an operational role involved with the day to day running of the club. Maybe Elstone saw something in her that convinced him she might have the abilities to fulfil the role. I've known many CEOs in fact I've been one and I can tell you you don't appoint people you don't think can do the job because guess what if they fail it reflects on you. But no she not only did the role but got promoted.
Again we can go down the conspiracy route but honestly, would we be having this conversation if it was a man? I don't remember too many discussions on the qualifications of Wyness or Elstone.
Kevin Molloy
171
Posted 17/01/2021 at 17:06:03
god's sake Graham. this is 2021. do you really think people on here are fidgeting about this cos they're thinking 'I don't want no woman in charge of MY club!'
It's an odd appointment. you can see that by the timeline and comparing her with her peers.
Andy Crooks
172
Posted 17/01/2021 at 17:13:41
Graham, I agree with your last post except for " would we be having this conversation if it was a man"
We absolutely would. You are the only one on this thread talking about sexism. Are you suggesting that Professor Barrett- Baxendale is beyond criticism because she is a woman? Now that would be sexist.
Our CEOs have been roundly criticized over the years; looks like we'd better leave this one alone.
Graham Mockford
173
Posted 17/01/2021 at 17:13:56
No Kevin I can't.
You said she didn't have relevant sector experience for a CEO role. I pointed to 8 years of such experience.
You said you didn't understand how she got the EITC role. I pointed out her background was a really good fit.
You said it doesn't feel right. I can't help you there
Steve Shave
174
Posted 17/01/2021 at 17:21:01
Not entirely true Andy. I called a few out on here for the unnecessary and outdated narrative around her presence on our board, it's very condescending and it irks me. She hasn't put a foot wrong to date as far as I am aware so not sure why we are still debating this. Graham is sticking to his guns and we should all try to respect each others views, if nothing else it's led to an interesting debate.
Graham Mockford
175
Posted 17/01/2021 at 17:21:12
Andy
Any CEO is justifiably subject to criticism.
But that's not what this discussion is about. It's about a variety of posters claiming she doesn't have the relevant qualifications for the role. I'm still waiting for someone to point that out to me.
You may be right, there may be no sexism at all. But again I don't remember any similar discussions on our previous CEOs.
I'm just wondering why
Kevin Molloy
176
Posted 17/01/2021 at 17:21:25
Graham
no it's not as reasonable as you paint it I didnt query her eitc role, she was quaified for that. But she gets COO in 2011 with no experience in the sector. Astonishingly a few months later she is appointed Deputy CEO. So from zero to no2 in 18 months. Now for all I know she may be brilliant at what she does, but looking at it from afar, it looks odd. Then with 7 years experience in the sector, she gets the job that people spend a whole career working towards. So if I think that timeline is odd, and that it stands out from her peers it doesn't mean automatically I'm just being a sexist.
Thomas Richards
177
Posted 17/01/2021 at 17:21:43
Oh Graham,#165
I'm staying on the pot.
Its a coping mechanism against your lack of intelligence.
Tony Hill
178
Posted 17/01/2021 at 17:25:37
If we keep winning, she will be a commercial genius and most of the concerns of Paul The Esk on the other thread will dissolve. Success on a continuing basis will make us and the money people happy.
Over to you on that one, Carlo (and Uncle Alisher). No pressure.
Graham Mockford
179
Posted 17/01/2021 at 17:31:39
Thomas
The last resort is always the ad hominem
Graham Mockford
180
Posted 17/01/2021 at 17:40:55
Kevin
So 7 years in the sector is not enough, but you need a whole career of experience.
You know that's a ridiculous position right?
Thomas Richards
181
Posted 17/01/2021 at 17:44:18
"He was just one of those Englishmen who was always saying silly things to sound less pompous, and pompous things to sound less silly."
Evening.
Jim Jennings
182
Posted 17/01/2021 at 17:49:12
The only thing we have learnt from this thread is that Graham Mockford is obviously banging DBB
Graham Mockford
183
Posted 17/01/2021 at 17:51:56
Jim
That's the best retort I've had. At least it made me laugh
Graham Mockford
184
Posted 17/01/2021 at 17:55:08
Thomas
My apologies the last resort is quoting a member of the British aristocracy and reversing through the hedge like Homer Simpson.
Thomas Richards
185
Posted 17/01/2021 at 18:02:33
Make sure you get your butler to remove the greenery from your plus fours Graham
Kevin Molloy
186
Posted 17/01/2021 at 18:05:22
Graham
for a CEO position in a top sector like commercial football yes, people expect to get them as the pinnacle of their career. Not no 2 in 18 months, and the top job 5 years after that. That's fishy. That's why you don't see CEOs in their 20s or many in their 30s.
Graham Mockford
187
Posted 17/01/2021 at 18:10:48
Kevin
If you say so. For the record I was first appointed as a CEO at 38. As for that fucking Mark Zuckerberg, a proper flash in the pan
Kevin Molloy
188
Posted 17/01/2021 at 18:12:50
I think you'll find Everton wasn't Denise's idea though Graham, so there is that.
Graham Mockford
189
Posted 17/01/2021 at 18:13:32
Thomas
I thought you'd said evening. How to respond to that erudite barb. I'd try but it makes no fucking sense
Thomas Richards
190
Posted 17/01/2021 at 18:15:03
38?
Pah.
I had my first CEO appointment at 25
Graham Mockford
191
Posted 17/01/2021 at 18:16:44
There is that Kevin. Thanks for the info
Graham Mockford
192
Posted 17/01/2021 at 18:20:38
Thomas
But tbf I'm telling the truth and your making it up. Keep digging mate
Thomas Richards
193
Posted 17/01/2021 at 18:23:11
So am I Graham.
I was CEO of a hot dog company.
Three employees.
You?
Dave Abrahams
194
Posted 17/01/2021 at 18:26:37
Liverpool and United drew 0-0 that's a fact not an assumption!!
Thomas Richards
195
Posted 17/01/2021 at 18:30:28
Keeps them down a bit Dave.
Disappointed with Solskjaer.
Far too conservative in his approach to a game that, if he won it, would have seen them go 6 points clear of Liverpool
Graham Mockford
196
Posted 17/01/2021 at 18:46:09
Well Thomas that's blown me away. A hot dog entrepreneur, And three whole employees.
Me? I was a CEO three times. A convenience chain, 120 stores. Another convenience chain 64 stores and a petrol forecourt business 350 sites.
But you can quote Edward St Aubyn so there always that.
You seem to be someone who likes the final word even after you've said Evening.
So Evening
Thomas Richards
197
Posted 17/01/2021 at 18:51:01
You got blew out at least twice then.
Tbf Graham.
You initiated the toing and froing between us back at post 154 with a frivolous offering.
Have to expect a few jolly retorts if you do that.
No worries at all, its all good fun,no offence intended.
Good evening.
Dave Abrahams
198
Posted 17/01/2021 at 18:55:42
Thomas (193), that sounds exciting Thomas Ibet you've got some interesting stories to tell about them days, always dodgy characters around hot dog stalls, I bet you had to keep your eye on the ball there, especially at night when the clubs were letting out and all the fights were kicking off, still you sound like you could handle it, good experience for your work later on, I think you are hiding your light under a bushel.!!!
Graham Mockford
199
Posted 17/01/2021 at 18:57:53
Dave
Is it really a fact though. Or are you just getting your information through the MSM?
Do your own research mate, I just checked YouTube and United won 2-0 😉
Thomas Richards
200
Posted 17/01/2021 at 18:59:25
I am Dave.
It was 4 employees. I had to sack one for pissing in the onions.
Dave Abrahams
201
Posted 17/01/2021 at 19:07:42
Thomas (200), I knew it, I can't wait for your book to come out!!
Graham (199), You mean maybe they won 2-0!!
Graham Mockford
202
Posted 17/01/2021 at 19:08:26
Dave,
I assumed they did.
Andy Crooks
203
Posted 17/01/2021 at 19:10:00
Thomas, I am enjoying your stuff. There will be a ToffeeWeb gathering around Easter, I hope. You really must be there. I have no idea what age you are but I would expect you would lower the age average very considerably.
Some good posts, Graham. Your exchanges with Thomas made me laugh.
Dave Abrahams
204
Posted 17/01/2021 at 19:10:45
Graham @202, fair enough, did they?
Andy Crooks
205
Posted 17/01/2021 at 19:14:18
Thomas, don't fuck with the magnificent Dave Abrahams. He had a stall in Albert square before the BBC put cameras in it
Thomas Richards
206
Posted 17/01/2021 at 19:15:12
Andy,
Would enjoy that mate. Thanks
Easter opening for pubs though? Hopefully they are back open.
Where do the lads and lasses meet?
Thomas Richards
207
Posted 17/01/2021 at 19:18:18
I know Andy
He got a mention in Babs send off last week
Graham Mockford
208
Posted 17/01/2021 at 19:19:06
Dave
Well I 'feel' they probably did. That's good enough right?
Darren Hind
209
Posted 17/01/2021 at 19:21:38
Once a Kelly
Derek Taylor
210
Posted 17/01/2021 at 19:26:36
Anybody mentioned salary? About £250k basic I guess!
Thomas Richards
211
Posted 17/01/2021 at 19:29:48
Hic.
Andy Crooks
212
Posted 17/01/2021 at 19:31:11
Excelsior in Dale Street, Thomas. No lasses, though, (Oh, holy fuck, don't know where that came from) all welcome obviously. I am going to ask Derek Knox, who along with Dave Abrahams, organizes these get togethers, to invite Denise to address us.
I would guess that she would be bloody good at addressing an audience comprised of what Eugene described his mates as bitter resentful old men.
Thomas Richards
213
Posted 17/01/2021 at 19:34:56
👍 Post the time and date when you know it please Andy.
Given the passion shown on TW I would love to join in for a few drinks and a chat with fellow Blues.
Thanks for the invitation.
Derek Taylor
214
Posted 17/01/2021 at 19:43:12
Tell her no lassies and you make sure she won't turn up!
Tony Everan
217
Posted 17/01/2021 at 19:54:30
Shame we couldn't have played (and beaten) Villa today. I would have enjoyed knocking Liverpool out of the Champions League places.
Derek Taylor
218
Posted 17/01/2021 at 20:15:58
Villa hate this 2/3 games a week and are relieved that they haven't got the resources to comply with the regulations and they've got away with it. Frightened to take on Everton whilst we are in good form!
Dave Abrahams
219
Posted 17/01/2021 at 20:18:42
Graham (208), sorry Graham stopped out for a bit to watch the City game, probably did is not bad, definitely did would be miles better, the fact they never won will do for now.
John Armstrong
220
Posted 17/01/2021 at 20:35:20
Well Thomas, you certainly know your onions alright.
Danny O'Neill
221
Posted 17/01/2021 at 20:45:55
Now I don't consider myself one of the wise men or women of ToffeeWeb, but talk of meeting for a drink does sound interesting.
Would be great to meet some of you in person.
Neil Copeland
222
Posted 17/01/2021 at 22:33:19
Danny #221, the one I went to at the start of last season was so good, I missed the last train to Crewe!
Andy Crooks
223
Posted 17/01/2021 at 23:01:37
I remember that, Neil. As as I recall, your daughter rescued you from the station. I think Derek Knox suffered a similar fate. Don't think Dave Abrahams's journey home was straightforward either. Don't let it put you off, Danny!!!
Laurie Hartley
224
Posted 17/01/2021 at 23:09:21
Graham # 114 - in response to your post at 114. The reason for the delay in replying to you is quite simple - I went to bed not long after I posted and got up about an hour ago - I am in Victoria, Australia, so there is probably an 11-hour time difference between us depending where you are.
I have run a successful business, one that was bought for AUD 6 million and sold 10 years later for AUD 135 million The original owners appointed two General Managers from within the company – I was one of them. Each of us had different skill sets but we complemented each other perfectly and we got on well.
I had four direct reports in my management team, one of them was a women and one of my first moves was to make sure she got paid the same salary as the men. She was a terrific operator.
One year after the business was sold to a multi-national company, her and I were the only people left from the original hierarchy.
If you think I was discrediting Denise Barrett-Baxendale, then you have got me completely wrong – far from it. Maybe have another look at my post.
From what I have read, she didn't have any previous experience running a commercial operation prior to her present appointment.
However, I think perhaps Farhad Moshiri has seen something different in her, which she, with her credentials, can bring to the business. If that is the case given his success in business, I am not going to question her position. Regardless of the relationship with Bill Kenwright, I certainly don't think she would have the job if he didn't think she was up to it.
What I have learned from this exchange is that I am going to stop using emojis. I don't think I am very good at it.
Alan J Thompson
225
Posted 18/01/2021 at 03:14:32
And what about that bloke, Trevor Birch(?), Bill brought in and asked to find what the best thing to do to improve Everton.
His answer was that the club should be sold to somebody who knew what he was doing. Bill obviously thought he'd got the answer the wrong way around and that was the end of his six-week tenure.
And where is he now, eh? Running the Football League.
Lightening and all that,eh.
Thomas Richards
226
Posted 18/01/2021 at 13:29:49
Bit of fun lads (and lasses) on a slow news day football wise.
Imagine the ToffeeWeb do at the Excelsior is fancy dress.
Suggestions please for what felow ToffeeWebbers should dress up as.
Danny O'Neill
227
Posted 18/01/2021 at 21:11:43
Thomas, I propose Jay Wood (BRZ) as Darren Hind and Darren Hind as Jay Wood (BRZ). Both having to imitate each others' character for the evening.
Thomas Richards
228
Posted 18/01/2021 at 21:16:53
Rory Bremner might struggle with that one, Danny.
Good shout though.
John Skelly
229
Posted 18/01/2021 at 21:19:04
Sorry to keep harping on about it but can we not at least see if Zaha is available? Brands must know.
Tony Abrahams
230
Posted 18/01/2021 at 21:34:23
I agree with you again, John, especially when you hear Carragher describing United's performance at Anfield yesterday, has having an "Everton mentality".
Keep the defensive discipline up because it's effective, it's working, and it's something that suits us at the minute, but bring in a bit more pace and flair, and let's start getting right under people's skin.
Brendan McLaughlin
231
Posted 18/01/2021 at 21:40:56
Thomas #226,
Eugene Ruane as Davey Moyes... I'd pay good money to see that!
John Skelly
232
Posted 18/01/2021 at 21:44:27
So true, Tony, but getting off the topic – whatever happened to the Wimpy cafe's best burgers at the time??? 😋
Thomas Richards
233
Posted 18/01/2021 at 21:47:55
The ticket touts would clean up on that one, Brendan.
Thomas Richards
234
Posted 18/01/2021 at 21:49:44
John #232
Wimpys jibbed it when I came on the scene.
Danny O'Neill
235
Posted 18/01/2021 at 21:56:03
Zaha would be a risk, but a risk worth taking.
Jury still out as to whether he is big fish in small pond in that he stands out at Palace but was a fish out of water at United and rather quickly went back to his comfort zone.
Not too dissimilar to Sigurdsson you could argue. Although very different players, he never quite hit it off at Tottenham, starred for Swansea, has been average for Everton in the main.
But Zaha is now older and more experienced. And he would inject a lot more pace and attacking intent.
We obviously need to build depth in the squad, but I see a very good 4-2-3-1 first 11 being moulded. A solid defensive foundation protected by Allan and Doucoure with Richarlison, James (10) and improved Iwobi supporting Calvert-Lewin. That improvement on Iwobi could be Zaha and I'd be made up if we made that move.
John Skelly
236
Posted 18/01/2021 at 22:06:19
Danny @235, Thank God it's not just me and Tony who can see it.
Thomas @232, what does 'jibbed' mean other than discarded?
Danny O'Neill
237
Posted 18/01/2021 at 22:12:50
John, I know how you feel with your keep harbouring sentiment and Zaha is a great shout in my opinion.
I keep doing it with Marcel Sabitzer at RB Leipzig. Called it a year ago, but that one is unrealistic given he has Champion's League football already and, if he moves, I suspect it will be to someone who guarantees that immediately. I revisited when there were recent rumours of a Tottenham link.
John Skelly
238
Posted 18/01/2021 at 22:25:34
Danny, first of all, thank you but this thing about Europeon Championship football and players wanting to be in it is a bit of a misnomer. After all, only one team can win it, leaving lots of good players choosing the wrong team – hopefully not ours.
Graham Hammond
239
Posted 18/01/2021 at 22:28:20
Danny #235.
What kind of money do you think we would have to shell out to bring Zaha in? I am liking what Iwobi is doing at the moment and the fact that (fingers crossed) he is on an upward curve and seemingly showing a little bit more consistency too (along with quite a few others).
Zaha's age is a concern for me as he could well be one serious injury away from a significant decline. From my perspective, players in their late twenties just don't recover from injuries as well as those in their early twenties, so I feel this has to be factored into the Zaha price.
I like the fact that we have brought in young players such as Mina, Holgate (retained), Keane, Iwobi, Richarlison and Calvert-Lewin and that they have all improved and probably increased in value too, surely a transfer lesson to be belatedly learned in there.
Danny O'Neill
240
Posted 18/01/2021 at 22:36:05
John, exactly, hence my Marcel Sabitzer ambition! I give you Timo Werner who has absolutely chosen the wrong club and came from the same club ironically.
I agree to a degree, Graham. It would be a lot of money to spend on a player who is effectively in his peak and I agree, Iwobi has looked really improved of late.
Maybe bringing in someone like Zaha takes the pressure off the likes of Iwobi and allows them to develop. Back to my point about adding depth. We have lots of talented young players. So surround them with more experienced and ready now ones to enable them to develop without the sole expectation on their shoulders.
Like what we done with the central midfield this last summer. All of a sudden, our hopes are not 100% on Tom Davies, but when he does come in, he is looking much improved.
John Skelly
241
Posted 18/01/2021 at 22:36:22
Okay, Graham, you do make a few good points there about age and injuries but can I give you just one name to think back on – the great crocked Peter Ried changed our season for the better.
Danny O'Neill
242
Posted 18/01/2021 at 22:46:46
To my point about the likes of Allan and James coming in last summer. Bring in experience to complement developing young players. All good or even great teams blend youth and experience. Hard work and ability. Pace and skill.
Graham Hammond
243
Posted 18/01/2021 at 23:01:49
John #241.
Although I hate to admit it, I do feel that in many ways the game has moved on a bit since Peter Reid's day. I am sure you will agree, the game today is quicker and speed is more of a requirement (nowadays) to reach the very top which obviously is where we all want Everton to go and get back to.
Peter was a terrific player for us, no argument on that one, but I do recall him being injured and coming back into the side and really struggling at one point for at least six games and Howard basically was continuing to pick him on reputation and past performances alone; thankfully, HK gambled successfully and he (Reid) soon returned to form.
I am guessing he was 28 or 29 at the time, which I think underlines my earlier point: the vast majority of players struggle with injuries in their late twenties and struggle to recover as quickly and sometimes never recover previous heights of form.
Without wishing to upset Christy Ring, I do not think Seamus has (broadly) been the same player after his injury; it was the same with Yakubu, same with Baines after his ankle trouble, same with Jagielka in 2009... good, but never quite as good.
As Danny rightly pointed out, Zaha (given the price and age of the player) is quite a risk to take. I think Reidy cost us £60,000 if memory serves; if only Zaha would cost us that amount!
Jay Harris
244
Posted 18/01/2021 at 23:10:57
Thought that Callum Robinson has looked good for West Brom and can chip in with a few goals.
Would fill that left side of MF for us.
Alex Gray
245
Posted 18/01/2021 at 23:26:08
Got to agree with some comments on here. The majority of summer signings were experienced players and all have improved us and made others better in the process.
After the comments Brands made, I doubt we'll sign anyone and I'm guessing FFP has a part to play in that plus our recent track record in January. However this feels like our opportunity to break into Europe and I believe the other teams will vastly improve as the season goes on and we need reinforcements badly at the minute.
A loan to buy for Zirkee is a risk but one I'd take if the €10M is correct but the lad I'd break the bank for is Leon Bailey. Whilst we're in the mix for Europe, we can attract better quality players. If we miss the boat and end up 8th or 9th, we won't be able to rely on Ancelotti's reputation forever.
Zaha is Premier League proven but I've always been unsure about him. I do get the Sigurdsson vibe with him a bit. Saying that, he adds pace and a goal threat and the one thing we're lacking seriously at the minute is a winger who can run at defenders with pace!
Eugene Ruane
246
Posted 18/01/2021 at 23:37:05
.
Brendan #231.
For me dressing up is for children, if I was to take on the role of David Moyes you'd get a LOT more than just a West Ham trackie and a narked expression.
You'd get the man, you'd get...David Moyes!
I've always been a fan of 'the method', specifically Stanislavski's approach to acting which was to encourage actors to draw from personal experiences and memories in order to garner real emotions, and to connect with the characters.
If I was to take on the role of Moyes it'd take months, I'd need to live an breath the part.
To immerse myself in the ethos of presbyterian minge-baggery and narrow mindedness.
To study 'the guid book' and and practice moderation and abstinence.
I'd have to practice pursing my lips and getting his expressions spot on.
"Never a borrower or a lender be"

"A penny saved is a penny earned!?"

"Many a mickle makes a muckle!"

"You stay awa fae that Zaha boy Lauren!!"
I don't like to blow my own trumpet (not with my back) but I wasn't known as Huyton's Brando for nothing.
"Barman...STELLAAAA!!!!"
Thomas Richards
247
Posted 19/01/2021 at 07:43:11
"To immerse myself in the ethos of presbyterian minge-baggery and narrow mindedness."
Brilliant!
Dave Abrahams
248
Posted 19/01/2021 at 08:18:21
Eugene (246), brilliant – but I think dour Dave was more of a Gordon Jackson than a Brando!!
Tony Abrahams
250
Posted 19/01/2021 at 09:33:32
That's a cracker that, Thomas, Wimpy jibbed it because of your hotdog stand!
Thomas Richards
251
Posted 19/01/2021 at 10:01:55
To be fair to John, Tony, Wimpy's was the best and original burger.
Memory fades but I seem to recall one on Lime Street, near to where Smoky Mo's was?
Deffo one in Williamson Square. Think the dole bought them out.
Brendan McLaughlin
252
Posted 19/01/2021 at 10:20:59
Brilliant, Eugene #246!
Any chance I could go as your Steve Round? I can sit there expressionless for hours muttering occasionally into a headset with the best of them.

Tony Everan
253
Posted 19/01/2021 at 11:37:13
Back to the outgoings, Middlesbrough pulled the plug on signing Bolaise. Not a tittle or squeak of news about Besic, looks like they will be with us until the bitter end.
Tony Abrahams
254
Posted 19/01/2021 at 12:18:22
Funny, Thomas, the Wimpy in Williamson Square was right next to Brian's pitch, and I was actually wondering if you sold it to him (the pitch!) when you called time on the hotdogs!
Dave Abrahams
255
Posted 19/01/2021 at 12:20:07
Tony (253), I always wonder why Everton, or any other club who have these players who won't move and just linger for the money until their contracts finish, don't just leave them to their own devices?
Pay their wages every month, but don't have them anywhere near the training facilities, training and using all the amenities as though they are still part of the club. They are not, they are bums taking everything they can and giving nothing whatsoever back in return.
Bad publicity for the clubs, some might say. Do they deserve to be treated any better I would ask?
Eugene Ruane
256
Posted 19/01/2021 at 12:27:24
.
Sorry Brendan #252, the casting for support roles is out of my hands.
Word is Tommy Steele will play Steve Round (using the de-ageing technique used in 'The Irishman') and Keith Gillespie will play Alan Irvine.
Scorcese will direct
(nb: not Martin Scorcese btw, Smogger Scorcese, a feller who used make hard-core Frankie Vaughn vids with his good lady and then go pub-to-pub flogging them around Netherley).
Thomas Richards
257
Posted 19/01/2021 at 12:40:34
I did and he still hasn't paid me for the transaction, Tony.
Final instalment due the day we win the league, he said.
Tony Abrahams
258
Posted 19/01/2021 at 13:35:04
And you will be too drunk to remember when he tells you he's given you the money, Thomas! it's a good job we know Brian would never pull a stroke like that.
Robert Tressell
259
Posted 19/01/2021 at 13:38:26
John @ 229. I'm sure Brands and the recruitment team know precisely where we stand with Zaha. The reality is he'd cost about £50 to £70m depending on Palace's need (or not) to sell.
This makes him a very unlikely signing. Especially in January.
There are plenty of alternatives at much better value. Especially in summer.
Jason Wilkinson
260
Posted 19/01/2021 at 13:59:33
I'm not really fussed with Wilf Zaha. He has pace. He can run at a defender but his end product isn't too impressive. He has averaged a goal every 5 games since back at Palace. Looking at his playing partners goal records. He cant be too high on the assists list either.
He grew up in Thornton Heath. He is a Palace boy through & through. Man Utd took a punt and got their fingers burned. £50+M for a slight upgrade on Bernard? No thanks.
Tony Everan
261
Posted 19/01/2021 at 14:28:15
I'd have Zaha if it didn't damage us too much financially. Say if they took Kenny and Tosun and a giant whiskey bottle full of change. A deal that was in our favour and we could trade out of. Otherwise, I agree with Robert; there will be better options in the summer window.
Lastest rumour, nudge-nudge, wink-wink, is he a goer? Is that Al Nasr in Dubai want our midget gem. They are preparing a £10M offer. Who makes this shit up? They must be sitting in a bed-sit somewhere with a sellotape repaired laptop and a crack pipe.
Andrew Keatley
262
Posted 19/01/2021 at 14:32:44
Dave (255),
Players have contracts, agreed by the club and the player/agent. It's always a risk; the fee, the salary, the length of contract, the featured clauses, the bonuses, the restrictions, any participation in future transfer fees, a buy-out figure. Sometimes players end up being restricted by the terms of a contract, and sometimes a club is held to ransom; it's just the way it goes.
Bolasie and Besic are just two of a number of players who are currently on contracts that are more lucrative than anything they would be offered elsewhere.
Money is an important motivator for footballer – especially towards the end of their careers when their future earning potential is about to plummet significantly – and they are entitled to receive their salary until the end of their contract provided they do not fall foul of the terms within it.
I was talking to a London-based Premier League footballer a while back – who had lost his place in the first team. I asked him if he would be looking to move, and he said that he was on the best contract of his career, was still in his country's national side, and he would rather stay put even though the manager and club were encouraging him to move on elsewhere. His chief loyalty was to his family, not the bottom line of his football club.
Thomas Richards
263
Posted 19/01/2021 at 15:13:43
Sell snow to eskimos, Brian.
Double bubble if they are kopite eskimos!

Ian Horan
264
Posted 19/01/2021 at 15:16:23
I liked the thought of Zaha but, to be honest, it's not a good financial deal for us. I would rather go all-in for Leon Bailey, only early 20s and a possible replacement for Richarlson if he goes this summer.
Michael Kenrick
265
Posted 19/01/2021 at 15:33:17
I know Besic and Bolasie are not part of the first-team squad and I can't imagine they are part of the U23s either. So that means training on their own... if they are there at all?
Bolasie was bitching previously that he was excluded from the Covid security bubble(s) at Finch Farm and could not go there, so they may well in fact be left to their own devices. Seems such an astounding waste of both money and talent but Andrew is on the money with that story. But I guess it all goes back to Bosman.
Thomas Richards
266
Posted 19/01/2021 at 15:40:22
Tony,
Next time you see Brian, ask him to tell you the tale of the away trip to Nottingham (think it was County). A night game.
All the lads in the back of a van, stayed on the ale in Nottingham, and the locals took offence to how the lads were holding court. Turned out to be an eventful evening.
Truly funny story mate.

Kevin Molloy
267
Posted 19/01/2021 at 15:48:35
I don't know why more of these dead ducks aren't doing what Theo is doing, putting themselves in the shop window for their last contract. I suspect it is because nobody wants to even contribute to their wages (rather than the players buggering us about).
Steve Shave
268
Posted 19/01/2021 at 16:27:54
Can I put Darren forward for the role of Duncan Ferguson in his pomp? He could nut anyone who disagrees with him on the night. :)
Darren Hind
269
Posted 19/01/2021 at 16:37:12
I find it kinda funny.
I find it kinda sad.
Steve Shave
270
Posted 19/01/2021 at 16:40:20
Only kidding, Darren, I hope you can see the funny side. :)
Ray Roche
271
Posted 19/01/2021 at 16:48:16
269,
'Cause the dreams in which you're dying are the best you've ever had?
Darren Hind
272
Posted 19/01/2021 at 17:09:43
No problem, Steve. Yours was the funny one.
Danny O'Neill
273
Posted 19/01/2021 at 17:11:23
Bolasie was on Soccer AM a few weeks ago, Michael. On an Everton matchday.
Seems we are paying these people a very significant wage to literally go off and do their own thing.
I get that they have contracts and that the club played their part in granting those contracts but very frustrating and shows how bad and scattergun our business has been, particularly in the last couple of years.
Danny O'Neill
274
Posted 19/01/2021 at 17:21:42
All meant in good humour, Darren.
Eddie Dunn
275
Posted 19/01/2021 at 17:24:45
Mad!
Tony Abrahams
276
Posted 19/01/2021 at 17:25:42
He was all over the internet until the window opened, Danny, which backs up what Andrew says about some of these modern footballers, who must feel like they've won the lottery every single month, and all for doing nothing.
Thomas Richards
277
Posted 19/01/2021 at 17:28:24
Bolasie and Co. They won't move for a drop in wages. Thats the bottom line.
Only way to get them out is a loan where we end up paying the majority of the weekly wage.
Or sell them and make up the shortfall in wages by giving them a portion of the transfer fee.
Steve Hogan
278
Posted 19/01/2021 at 18:10:32
Andrew (262),
I understand transfers ingoing and outgoing can sometimes go horribly wrong, just look at the Arsenal scenario with Mesut Ozil, which only finally looks like being resolved this week.
Of all the clubs looking to avoid this situation, it should have been our own club Everton.
After finally being able to operate without the financial constraints of the last 20 years, we screwed up big time.
I'm sorry but one person has been involved in all the day to day negotiations since he took over the reins of the club, good old Uncle Bill.
12 months into Martinez's contract with us, Bill not only extended it, but improved the terms as well. Can you imagine Daniel Levy at Spurs doing the same? We paid the guy and his staff several million when he left.
The same applies to player's contracts. Bill prides himself as being a shrewd negotiator, why then offer Besic a minimum 5-year deal, why would you do that on a largely unknown player.
It's sheer madness.
Paul 'The Esk' today launched an article giving extensive details of the commercial make-up of the recognised top four Premiership clubs.
Bill recently got really prickly when a shareholder had the cheek to question him whether the business background credentials of our CEO was what the club needed to operate in the 21st century.
He said the club was 'revered' in the whole of the clubs in the Premier League, and the CEO was the best in the division, Really? The man is a romantic full of delusion, living in 'Bill' land.
I'm sorry, his recruitment stinks of nepotism and he's scared stiff of upsetting the status quo he surrounds himself with.
Why on earth wouldn't you look on a global basis for the best CEO around, most companies with a turnover of circa £200m would surely.
I urge you, if you get the time to read his article and the make-up of our competitor's board members, and ask yourselves have we got the board we deserve.
The 'famous four' have got it all too cosy I'm afraid and aren't really accountable to nobody but themselves.
Change has to happen at the top.
Brian Murray
279
Posted 19/01/2021 at 18:22:39
Steve. We all know the common denominator in all these eye watering Fck ups. Or contracts as they call them. Even a firefighter like Trevor Birch couldn't wait to jump ship and that's after the carnage at Leeds United.
Dave Abrahams
280
Posted 19/01/2021 at 19:29:39
Andrew (262),
With all due respect I know they are fully entitled to every penny they get due to the contract they have negotiated, what I was suggesting if they don't move when there is a club who want to give them another contract then say fair enough, you can have your wages just stay away from the club completely and sort there own training out, which will cost them and not Everton.
Let's be honest, Andrew, both Besic and Bolasie could have moved without them losing a penny on the wages they are entitled to from Everton, the new club pays a % and Everton make up the shortfall, they didn't want that, they were prepared to sit here and just collect the money.
Dave Abrahams
281
Posted 19/01/2021 at 19:37:29
Steve (278), say what you like about Kenwright, I've got to stick up for him over those contracts. He has always been more than generous with other peoples money, gives it away like there is no tomorrow. His own money is another story when it comes to Everton, although he did mortgage his house to buy the club, he must have lived in and owned St George's Hall!!!
Danny O'Neill
282
Posted 19/01/2021 at 19:46:32
Totally Dave.
Is that not effectively what Arsenal have done with Ozil? Paid his wages out, which had led to him moving to another club and them being rid?
You could argue lose-lose, but like you say it gets them and the stigma around them away from the club.
We don't win as we still pay the contract, but we get rid regardless of them sitting on the nest egg for several months or finally deciding to get their agent's off their arse to find something else for them.
Andy Crooks
283
Posted 19/01/2021 at 20:34:27
Thomas @266.
Stick up an article about that night plus your Ballybofey trip. Remove names to protect the innocent and spill the beans.
I guess you were in Belfast during dark days. It is oh so civilized now. Let me know if you, or indeed any ToffeeWebber, are ever coming here.
Thomas Richards
284
Posted 19/01/2021 at 21:12:35
Andy,
Only if I am allowed to redact the article. :-)
Tell you the stories over a pint at the Excelsior mate.
They are always better spoken than read.
Think it was 1977 of the top of my head.
Christine Foster
285
Posted 19/01/2021 at 21:32:02
Great thread with some amusing banter too, it's what ToffeeWeb does best I think, especially in troubled times.
Personally, I would love a get together over a drink with so many of the contributors here, imagine Jay W, Eugene, Andy C, Darren, Dave A & Tony A, all getting legless trying to get one over each other, the put-downs and one-liners only matched by good-natured sarcastic barbs.
Of course, you would need Michael and Lyndon on the top of the table as referees and agent provocateurs, throw in Tony Marsh and Doddy at the interval and it would be reminiscent of a Ken Dodd show at the Royal Court! It would never end and the bar owner would just put the keys on the bar and say "Lock up when you're done!"
I wonder if that's what a Blue Heaven is like? Someday, somewhere it's got to happen..
Christine Foster
286
Posted 19/01/2021 at 22:06:10
As my name was mentioned in dispatches early on (forgive me, only just read the thread, Dave), I thought it appropriate to comment on a few things regarding the senior roles etc.
The board set the vision, direction, and employ an operational officer they want, to ensure the day-to-day running of the club. It's the CEO role to enact the wishes of the board and create a management team who will deliver those objectives.
No brainer really, but EFC is not a public company; the board can select who they want, who they know, who they can work with. There is little external shareholder scrutiny or questioning to be done.
Frankly, in a private company, most people not involved with the running of the club – in this case, the supporters – would never know who, how or why any employee was employed, nor the quality of individuals' performance, other than the clubs commercial performance, the profile of the club, it's marketing etc..
Like most things in life, it pays to ask the basis of criticism before questioning the credibility of the incumbent.

Dave Abrahams
287
Posted 19/01/2021 at 22:09:05
Thomas (263), when Moyes christened us "The People's Club" and Kenwright had a big banner with that motto sprawled across at the Stanley Park End and it got loads of mentions all over the place, Brian nipped in and took the patent out on it and owned it.
He took some stick over it but what foresight he had to go and do it, while no-one at the club had the sense to do it.
Danny O'Neill
288
Posted 19/01/2021 at 22:15:35
I do not disagree with any of your business analysis there, Christine, and even though you are way more qualified than me, for what it is worth, you are spot on.
More light-hearted and in line with the banter you have enjoyed, I note you give yourself a "mention in dispatches", which can also be referred to as a mention in despatches. A military recognition for gallant or meritorious action in the face of enemy action.
I doth my cap. Respect!!
Danny O'Neill
289
Posted 19/01/2021 at 22:20:45
I want that to go away, Dave. The People's Club = plucky little Everton.
Thomas Richards
290
Posted 19/01/2021 at 22:20:51
Dave,
As you know, a very shrewd man, Brian. Heart of gold to go with that. Doesn't understand the meaning of the word "No".
A fine man and a fine Blue.
Tom Bowers
291
Posted 19/01/2021 at 23:11:15
Not really interested in the business side of things, just the product on the pitch. I know to a degree they can be related but generally it is the players, coaching staff and the attitude.
Balancing the books will satisfy the shareholders but most fans want to see success or at least a team that can compete most weeks. Everton seem to be getting there with the occasional blip but it may take longer than we would hope for an acceptable finished article. They, understandably need to shed some players who are not rated any longer and that may not happen this month.
The progress on defence has been quite good and the likes of Mina, Holgate, Keane, Digne and Godfrey (not to mention Branthwaite) really sets us up nicely for next season.
Calvert-Lewin has really improved but those around him need to show some more consistency. The midfield is still a conundrum no matter what combination you prefer but that may become clearer if Gbamin gets fully fit.
Whilst it is unlikely they will finish top (given how Man City can play) they could get a top 4 finish if that consistency set's in.
It would be nice to get another class act into midfield by the end of the window but I won't be disappointed if they don't.
Andrew Keatley
292
Posted 19/01/2021 at 23:38:11
Steve (278),
But securing a player or manager to a long, lucrative contract is also a good guard against that player or manager being targeted by other clubs. All clubs look to keep their most prized assets under long-term contracts, but as soon as a player suffers a dip in form, or a bad injury, what once seemed like a good bit of business can suddenly feel like several years of throwing money into a pit.
Dave (280),
I was under the impression that Bolasie was keen to work his way back into the first-team picture, and I thought his showings in pre-season suggested that he still has something to offer.
Ultimately those at the top of the club decided that he was surplus to requirements, and the decision not to register Bolasie (or Besic) for this season made his exit seem imminent. I didn't really see it as Bolasie doing much wrong, but I do not know the ins and outs of it – but I doubt it made Bolasie keen to leave on any terms that were less than he would receive by staying put.
I also think that Middlesbrough were keen to take him on, and late pressure was put on Everton and/or Bolasie to take an increased financial hit in order to secure the transfer. In these uncertain times that Covid has provided, it makes it very hard to offload unwanted players on decent terms.
Dan Parker
293
Posted 19/01/2021 at 00:02:07
Trim the squad where feasible this window to set us up to make key, astute signings in the summer. A push for silverware has to follow. Question is: Where Richarlison sits in the plan? Is he happy enough to stay / is he performing enough to stay?
Christine Foster
294
Posted 20/01/2021 at 05:03:07
Danny 288,
Thank you for the comment, although I note my auto spell check (US) put dispatches instead of despatches... small but erroneous stuff up by me I am afraid! Nothing gallant at this end, although ToffeeWeb can be a series of scuffles, it can be mere bruising to one's inflated ego!


Bobby Mallon
295
Posted 20/01/2021 at 08:45:19
Dave Abrahams @255.
I agree they should have been put on gardening leave and left to their own devices. They obviously don't want to play football and they can't be skint.
Tony Abrahams
296
Posted 20/01/2021 at 09:26:01
As you say, Andrew, once the contract has been signed, it's the player who gets the power, but another season doing nothing cannot be good, so maybe the players that choose to hang around might eventually suffer in the long term.
Besic, has taken the piss, could and should have been out the door years ago, so you wonder how men like this will react to having "to go and play the game" for £20 grand a month, when they are probably getting £150 grand a month to do nothing?
Players aren't stupid, the closer it got to the transfer window opening up, the quieter Bolasie has become. He could have maybe lost a little bit of money but put himself in the shop window, or maybe he's gambling on making a bit more money for himself once he becomes a free agent?
Niasse is still looking for a club, and I wonder if it's because he won't get out of bed for £20 grand a month, or he can't get fixed up because of Covid-19?
Steve Hogan
297
Posted 20/01/2021 at 10:35:44
Tony (296)
Interesting point about Besic, why on earth did Kenwright sign off a 5-year deal on a relatively unknown player at that time? Also, I seriously question the mentality of a player who effectively has 'downed tools' until the end of his current contract.
Maybe I'm old school, but what has happened to the hunger and desire he must have shown in his early years? We keep hearing from players that they 'just want to play football'.
Crazy times we live in.
Dave Abrahams
298
Posted 20/01/2021 at 12:30:18
Thomas (290), yes I like Brian a lot, very genuine fella and a massive Blue, he won't hear a bad word said about them, "Keep the Faith" is his mantra.
Dave Abrahams
299
Posted 20/01/2021 at 12:46:24
Andrew (292), fair enough, it's true that we don't know the ins and outs of what goes on regards to transfer deals but I think, in one report, that the Blackpool manager was putting the blame on Bolasie and his agent, for not involving him and Blackpool until very late in the window with what was going on.
At least if he doesn't go in January he will in June or July when his contract finishes, he was unlucky with the bad injury he got and that finished his career effectively, certainly with Everton.
Tony Abrahams
300
Posted 20/01/2021 at 14:41:33
I've seen loads of boxers win a world title and then lose the hunger Steve, but it's a very hard sport, because they only get paid when they fight, unlike a lot footballers who don't even have to perform to get paid. Is there a better paid or easier job, than a number two goalkeeper for instance?
Steve Mink
301
Posted 20/01/2021 at 17:28:16
Would love to get Martin Odegaard on a cheeky loan from Real Madrid.
Phil Lewis
302
Posted 25/01/2021 at 10:13:40
Once upon a time, footballers simply wanted to play football. It was their motivation, their passion and their life blood. In terms of the beautiful game, things have dramatically and irreversibly changed for the worse. Those three big bad ugly giants, Money, Greed and Celebrity have slaughtered every noble sporting instinct, intrinsic to the creed of 'The working man's opera'.
The likes of Besic, Bolasie et al, are allowed to live 'Happily ever after' thank you very much, generally at our expense. Most top clubs have these leeches. But can you really blame the players? Answer honestly, what would you do in their shoes? They didn't invent this surreal fairy story. They are simply taking advantage of what it offers them. It is us, the paying customers, who need to get real.
---
Add Your Comments
In order to post a comment, you need to be logged in as a registered user of the site.
Or Sign up as a ToffeeWeb Member — it's free, takes just a few minutes and will allow you to post your comments on articles and Talking Points submissions across the site.