Masters makes first moves to limit influence of the rebel six
Wednesday, 21 April, 2021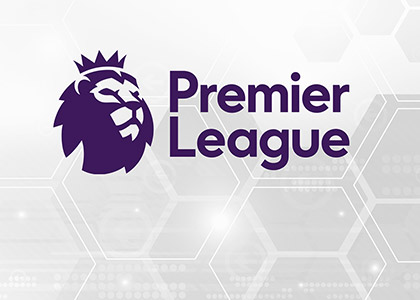 The domestic response to an attempt by six Premier League clubs to form a breakaway Super League has begun with moves to strip executives from five of the clubs involved from various influential sub-committees.
According to Sky Sports News, Premier League CEO Richard Masters requested today that executives at the clubs leave their roles on working groups associated with governance of the domestic top flight.
Sky say that club sources indicated that Bruce Buck, Chelsea chairman and a member of the Premier League's audit and remuneration committee, and both Vinai Venkatesham, Arsenal chief executive, and Ferran Soriano at Manchester City, who sit on the Club Strategic Advisory Group (CSAG), were asked to step down voluntarily or face being forcibly removed.
Outgoing vice-chairman of Manchester United Ed Woodward and Liverpool chairman Tom Werner are also set to be removed from the League's Club Broadcast Advisory Group, the sources added.
It's the first retaliatory salvo from Masters following the announcement of and then the dramatically rapid-fire demise of a proposed Super League made up of 12 of Europe's most powerful clubs.
The plan collapsed in spectacular fashion last night as pressure from all sides of the game forced an embarrassing climb-down from Manchester City and Chelsea, with the other four English clubs quickly following suit.
By this afternoon, only Real Madrid, Barcelona and Juventus remained committed to the idea of a breakaway league running against the Uefa Champions and Europa Leagues while AC Milan's statement lacked clarity over whether they have actually withdrawn but Juve's president, Andrea Agnelli admitted that the initiative was unworkable for now.
Many of the leaders of the clubs dubbed the Dirty Dozen had resigned from the European Club Association (ECA) when the Super League was announced and in their stead there are calls from the remaining 240-odd members to restrict the advantages that these self-styled "super clubs" enjoy like guaranteed entry to the Champions League via coefficients and "VIP passes".
In the meantime, Paris Saint-Germain chairman Nasser Al-Khelaifi has been appointed chairman of the ECA, replacing Agnelli who quit the post on Sunday.
---
Reader Comments (105)
Note: the following content is not moderated or vetted by the site owners at the time of submission. Comments are the responsibility of the poster. Disclaimer
Colin Glassar
1
Posted 21/04/2021 at 19:01:43
Great. They have to start somewhere and, hopefully, this is just one of the many humiliations they will have to endure from now on.
Stan Schofield
2
Posted 21/04/2021 at 19:03:14
Let's hope this is just the first step in a process of punishment of this football Mafia. The punishment needs to be hard, and especially so for the ringleaders Man Utd and Liverpool.
Dale Self
3
Posted 21/04/2021 at 19:05:45
Well that is a start. The timing seems promising and being over here I hope the broadcasting group decides on more diverse tv schedules (translation: less of the septic six). And I hope JP Morgan went overboard on their financial projections because these are the kinds of developments that would bring those under scrutiny.
Neil Copeland
4
Posted 21/04/2021 at 19:10:01
I see the Italian FA has already ruled out any sanctions against the 3 teams from Serie A. In some ways not surprising but certainly disappointing. Hope the premier league shows more balls
Mike Gaynes
5
Posted 21/04/2021 at 19:11:16
Bravo. Excellent initial steps.
Stan, I think Woodward's departure is terrific. And I liked John Henry's apology.
Brent Stephens
6
Posted 21/04/2021 at 19:11:26
Impressed!

Chris Williams
7
Posted 21/04/2021 at 19:14:00
It's been pretty well trailed that there were several of the Executives from the 6 clubs were not acceptable to the the 14 other clubs. On a purely personal and trust basis people didn't want to ever see them again, or to spend time with them.
These are clearly the untrustworthy people, and hopefully their malign influence, and that of their bosses has been reduced. It may be that they also lose their club jobs too.
I hope this is just the start!
Tony Abrahams
8
Posted 21/04/2021 at 19:24:23
Henry has made quite a few apologies since he came to Liverpool, Mike, so I'm not sure what there was to like about such insincerity, mate!
Mike Doyle
9
Posted 21/04/2021 at 19:27:33
Just been listening to author, journalist, Evertonian and occasional ToffeeWeb contributor James Corbett on BBC Radio Merseyside sports programme.
He understands that the mood of yesterday's meeting of the Premier League's "Legacy 14" was angry/emotional.
Apparently 15 votes (75%) are needed to expel clubs from the PL - and the 14 are 1 vote short.
He anticipates the sly 6 being hit with very big fines - which presumably will result in a big legal battle.
I didn't catch every word so not sure if points deductions are an option.
Perhaps James could post an update on TW?
Rob Halligan
10
Posted 21/04/2021 at 19:31:05
Mike, they should have invited Norwich city to the meeting yesterday, seeing as they have already been promoted. That would have been the fifteen clubs and then the bastards could have been voted out!!
Mike Gaynes
11
Posted 21/04/2021 at 19:31:47
Tony, insincerity is one possibility. The other is that he's an incompetent who fucks up a lot, but is also a very nice guy about apologizing for it.
Mike Doyle
12
Posted 21/04/2021 at 19:33:21
Mike (5) & Tony (8). Just listened to John Henry's "apology". Did you notice how he referred (twice) to Liverpool as being "your club"?
If any Liverpool fan was naive enough to believe that FSG ever saw their club as anything more that an investment opportunity surely they know now.
Wonder if Jurgen will stick around?

Mike Gaynes
13
Posted 21/04/2021 at 19:37:17
Jurgen does not have a history of sticking around under embarrassing circumstances.
Mike Doyle
14
Posted 21/04/2021 at 19:37:56
Rob (10) sadly one other problem the Legacy 14 have is that expulsion of that group would have a large negative impact on the value Sky TV deal. While I'm sure many of us supporters would take the risk, I doubt the clubs would.
Even Norwich would also have an eye on next season's parachute payment!
Brian Harrison
15
Posted 21/04/2021 at 19:38:40
Just tinkering round the edges didnt stop them looking to set up a new league while supposedly working inside the organisation. I am sure the scum 6 are quaking in their boots, and Mike if you liked John Henrys apology then I guess you are easily pleased. Even the journalist Oliver Holt who is a confessed supporter of liverpool said Henrys apology was way short of what it needed to be. Just like his apology of applying to have his staff furloughed during the first wave of the pandemic along with Spurs. These people have no embarrassment at all in their actions, as someone said yesterday they are like husbands that have been caught playing away, really sorry, no what they mean is sorry we got caught. Seems liverpool never learn when you let Yanks in to run your club it usually doesnt end well Hicks and Gilette anyone. This has been set up by Kronke, Henry and the Glaziers Yanks who havent a clue about the game or the businesses that they have got control of.
Rob Halligan
16
Posted 21/04/2021 at 19:42:17
Mike # 14. I understand that, that's why I'm glad it all fell through.
Mike Gaynes
17
Posted 21/04/2021 at 19:45:18
I've never seen it as even a remote possibility that the Ugly 6 could be expelled. No way, Nohow.
It's not just financial. The executives of the Prem clubs are friends and colleagues, and the execs of the 14 recognize that their (non-owner) counterparts at the 6 were overwhelmingly opposed to the SL venture themselves. As Chris points out, this has also served the purpose of getting rid of the shitbuckets among them (Woodward), but I think major club punishment is unlikely.
Brian #15, have you seen the apologies from the other 11 Stupid League owners?
Tony Abrahams
18
Posted 21/04/2021 at 19:47:16
He said sorry over ticket prices, said sorry over putting the staff on furlough, and now he's saying sorry again! The reasons for saying sorry is because it's the fans club, even though he never thought to consult them once again!
I've always felt the word sorry has two meanings, especially for someone who tends to say it quite often, and if he feels the fans are the lifeblood, then why do you think he never consulted them?

Robert Tressell
19
Posted 21/04/2021 at 19:47:50
It is a strange situation. The Shit 6 have run the premier league for their own benefit - now they are a threat to its existence. The Shit 6 must be scared now for a number of reasons.
Thomas Richards
20
Posted 21/04/2021 at 19:51:31
Mike G.
You seem to be a intelligent man.
Did you believe the apology from Henry was sincere?
Tony Everan
21
Posted 21/04/2021 at 19:54:15
It has to be remembered, any changes are not really punishments, they are just making things fair. as they should be.
If it's not fair, it's not sport.
As Colin says @1, it is a start and Mr Masters has to be supported by all who criticised the Cartel . Including all fans and politicians.
He will certainly need all the support he can get .
Oh, and UEFA delete those preposterous legacy coefficients as a free pass to the Champions League!
What a self -serving, anticompetitive insult they are.
Thomas Richards
22
Posted 21/04/2021 at 20:00:21
Henry intimates his u turn was influenced by the fans reaction.
Why did he wait until everyone of the other english clubs had pulled out before making his decision?
Given the time difference he would have seen the liverpool fans reaction on mondayup to 1pm at 8am.
He watched it develop then threw his hand in when he knew the game was up
Will Mabon
23
Posted 21/04/2021 at 20:04:59
Brian @ 15:
Don't believe for one minute anybody at this level hasn't got a clue. They fully understand which way the wind blows. Any small holes in their understanding such as national and cultural nuances around the game are long since adequately briefed by consultancy, PR and such. There's only ever a lack of understanding when it suits to portray it.
As to the Yank thing - the US is a powerhouse country with a commensurate business structure and hence largely represented in ownership across sport. It's not an inherent "Yankness" thing but a brutal and committed global business ethos. Not much American to be found at Chelsea, Tottenham and City - nor the involved continental European teams.
Thomas Richards
24
Posted 21/04/2021 at 20:08:23
Will.
Is Chelseas chairman a yank?
Will Mabon
25
Posted 21/04/2021 at 20:11:48
Thomas - you think anyone at Chelsea goes against the wishes of Abramovich?
Rob Halligan
26
Posted 21/04/2021 at 20:12:35
Did anyone hear on SSN last night, that one of the owners of the six clubs attended a game his team were playing in, and had to ask the person next to him, "What colours are we"? SSN did not reveal which owner it was, but I'd say it was either the RS or man Utd owner!! Can you believe that!!
Tommy Carter
27
Posted 21/04/2021 at 20:16:24
It's ok being all self-righteous about this affair.
However, if the Super League would've had us, we'd have been in it. And the same for all other clubs
Thomas Richards
28
Posted 21/04/2021 at 20:16:37
Not surprised Rob.
Green is the only colour that matters to them
Barry Rathbone
29
Posted 21/04/2021 at 20:18:27
I imagine John Henry had a video conference with his American cronies at LFC discussing how to buy time and some bright spark piped up
" say you listen to the fans the clowns from Liverpool believe any old shit"
- misjudgement #2 in this ludicrous saga
Reading LFC forums the only people taken in by JH's folksy sincerity are fellow yanks. What a shifty fucker he is.
Kristian Boyce
30
Posted 21/04/2021 at 20:22:27
Skimming through the apologies, I don't really see that any of them actually said sorry to the other 14 PL clubs. I'd love to be a fly on the wall at the next PL board meeting. It's going to be ridiculously uncomfortable to those six clubs, which it should.
I like the the power stripping the league has starting doing to limit their power within certain elements of the game. The league has a bit of a conundrum though on what measures it can take against them. While we would all love big point deductions and heavy fines, the league has to take into the views of the fans/players as well. Especially as this has nothing to do with them. Overly heavy measures has the possibility of alienating the average fan and they may think the ESL wasn't that bad of an idea after all. We all saw their fans up in arms the last few days demanding whatever punishment that needs to be done, but when push comes to shove, how many would accept a huge points deduction that would affect this or next season's position. If anything, I think more than likely it maybe a upto a 10 point deduction this year to the RS & Man U for being the ring leaders and 3-6 for the other 4.
Barry Rathbone
31
Posted 21/04/2021 at 20:22:59
Will Mabon
The protectionism of "no relegation" is pure American sport it's no coincidence the figure head was a European (Perez) but the 3 VPs were yanks.
Brian Williams
32
Posted 21/04/2021 at 20:27:38
Rob#26.
That was indeed the rs owner, absolutely true too.
Kristian#30. Kristian, if there's any points deduction whatsover I will eat the hat of my cousin Cabbage head McGraw.
Oliver Molloy
33
Posted 21/04/2021 at 20:32:30
Anyone who believes the likes of Henry are sincere with their pathetic climb down need their heads examined in my opinion.
The only thing these millionaire owners and chairmen are upset or sorry about is the opportunity for more and more millions in their pockets hasn't worked out - they all clearly don't give a fuck about the fans in reality, all of them speak with fork tongues.
It is somewhat a little ironic when you have a group of multi millionaire's calling another group of multi millionaire's greedy !
Barry Hesketh
34
Posted 21/04/2021 at 20:48:23
Tommy @27
Of course, you are right, if Everton or most of the other Premier League clubs had have been invited they probably would have taken the opportunity to join. However, the clandestine nature of the meetings and the abject disregard for how their plans would impinge on their fellow members was the gravest sin and showed the elitist clubs in their true colours,
Everton FC isn't perfect by any means but it still retains a modicum of decency which the likes of Arsenal and United used to have but have lost since the inception of the Premier League. It could be argued that that decency cost Everton dearly when the European ban was given in 1985.
I believe Everton were right to voice their disquiet at the proposals and it had nothing to do with its place in the current pecking order, it had to do with integrity and sportsmanship, which has more often than not been a feature of the club since its inception - the one feature that the other lot forgot to take off us.
Kristian Boyce
35
Posted 21/04/2021 at 20:50:21
Will @23, actually all the clubs have some sort American involvement, bar possibly Spurs. LFC/MUFC/AFC are all outrightly owned by Americans. CFC's Chairman is American, while two influential board members are Canadian, in which Marina Granovskaia is the voice of Abramovich's on the board. While City are owned by the Sheiks, an American and Chinese investment groups own about 12% of the club. Spurs are the outliers being owned by 'British' ENIC. Joe Lewis has zero interest in his own country and is based out of the Bahamas to enjoy all the tax benefits he can.
Tony Rice
36
Posted 21/04/2021 at 20:55:41
I want a points deduction or Euro ban for the scab 6 . won't see it but should happen at the very least
Tommy Carter
37
Posted 21/04/2021 at 21:08:33
@ Barry 34
You're right Barry. Maybe it's that kind of ruthlessness that gets you filling up the trophy cabinet. With the exception of Spurs and recently Arsenal.
It's perhaps that kind of ruthlessness as you say that Everton FC do not have.
I would of course like us to be more successful but I don't think I'd be willing to trade that for a ruthless and capitalist regime.
I think generally football fans get treated like dirt compared to any other 'members club (A season ticket for me makes you a member, as you would be at a Golf Club, or any other Sports club, Gym etc). Fans are taken for granted and clubs know that the product they present to us will always generate interest and therefore more people to take your ticket if you give it up.
But facilities are often sub standard and they can't wait to get you in and out of the stadium.
At these so called 'bigger clubs' the treatment is worse.
My friend is a Man Utd fan. Season ticket holder for a number of years. He did not attend some CL games and Cup games last year, left his seat empty as he had been obligated to purchase the tickets but could not
Make it.
The club emailed him and asked him to consider whether a season ticket 'was the right product' for him. In other words, strong arm tactics to get him to give it up.
For each game he paid for but didn't attend, they just see it as lost revenue from the concessions, merchandise etc.
Disgusting. I hope we never become that
Michael Lynch
38
Posted 21/04/2021 at 21:10:34
Thomas @22 - exactly; FSG waited until Chelsea and City had bailed, and the game was clearly up, before they realised they had no option but to pull the plug themselves. Most of the RS fans made it clear from minute one that they wanted no part of the plan, so John Henry - if he had an ounce of sincerity about what he said in his ridiculous apology - should have made his climbdown way earlier than he did.
Meanwhile, I'm still waiting for the slimy piece of shit to apologise to the rest of us for trying to shaft us on the sly, and willfully attempting to destroy the game we love. Remember, as they said after Trump's braindead mob stormed Congress: a failed coup is a still a coup.
He's the worst of the worst. And this time I'm talking about Henry, not Trump.
Dale Self
39
Posted 21/04/2021 at 21:21:10
Tommy 27 and somewhat Barry 34, I don't think so and there isn't any twitching about slamming that door shut now so where are you getting your impression that we would have sold out if we were invited to the dance?
Tommy Carter
40
Posted 21/04/2021 at 21:28:54
@ Dale.
Slamming the door shut on what? It ceases to exist now.
This particular proposal and the people it was backed by is now gone.
The concept of a break away league, probably a continental one will remain very much on the table for the future. Anyone behind such a proposal will obviously have a massive task in implementing it as this one has obviously been a disaster.
Rich and sophisticated business people don't get involved in Football because they love the sport, or the tradition or the fans.
They do it because it is an excellent investment opportunity. Great business. Massive returns. Mr Moshiri is no different.
Michael Lynch
41
Posted 21/04/2021 at 21:30:42
Yeah I agree Dale - I'm not so naive as to believe the Everton board are all saints but, judging by the way the club is currently run, and the way they communicate with us, I simply can't imagine a situation where they would shaft their own fans and the fans of other PL clubs in such a blatantly immoral and selfish way.
Des Farren
42
Posted 21/04/2021 at 21:31:33
@27. Too right Tommy.
The self righteous stance of some on here is difficult to take. If EFC had been asked to join, hand on heart, does anyone seriously think we would have refused?

Matt Traynor
43
Posted 21/04/2021 at 21:33:38
Ooh some tinkering about on committees. Big frig.
They've got away with it.
Worse. UEFA already has bent over backwards for them in revamping the "Champions" League to give them more certainty of qualification. All they're bitching about is more money.
Watch now as the Premier League starts to make concessions. What will it be? Greater share of the overseas broadcast deal (currently split 20 ways)?
Thin end of the wedge.
Dale Self
44
Posted 21/04/2021 at 21:34:04
The notion that Everton would have sold out if only given the chance is what I am contesting there. That the club made such a definitive statement alone without other clubs is significant. This is not something you would do if you were waiting in the wings for an invite to the debacle. I think we don't actually disagree on the failure, it is on whether Moshiri would have joined that we disagree.
And Matt, those committees matter a good deal. That is where the football meets the business model.
Dale Self
45
Posted 21/04/2021 at 21:38:01
Des 42, you gotta at least try to keep up. That is exactly what I thought and wrote. Do I really need to place my hand on heart to secure belief?
Michael Lynch
46
Posted 21/04/2021 at 21:38:08
Des @42 Yes, we would have refused. Bayern refused, Dortmund refused, PSG refused - what makes you think we're more immoral than those three?
Tommy Carter
47
Posted 21/04/2021 at 21:41:12
@ Michael
Mike they wouldn't see it as shafting the fans though. They'd see it as giving them the opportunity to watch EFC play exclusively amongst an elite group. Giving them the chance to visit Milan, Barcelona, Madrid etc frequently to see their team. How many games have we played competitively against these clubs in our history?
And the fans? They'd attend in droves.
I agree they made a statement, with their statement. But it's easy to comment on and criticise a members only club that will never allow you to join.
Matt Traynor
48
Posted 21/04/2021 at 21:42:24
Dale #44, Everton were one of the architects of the breakaway from the old First Division. The fact we have been mis-managed at top level for so long since then means we lost our place at the big 4 / 6 whatever.
I'd love to think in a parallel universe if we'd have been one of those monied / gloried (except Spurs) clubs - we'd have stood firm. But I doubt it. Football in England - and Everton with it - ceased being a sport a long time ago. Back in the 80s Everton's annual turnover was £5m. Or about what some of the bang average players now "earn" in a season.
And as to those Committee suspensions. Let's see what happens next season? They'll be crying about lack of representation next...
Brian Williams
49
Posted 21/04/2021 at 21:44:32
I'd never want to join a club that'd have me as a member.
Dale Self
50
Posted 21/04/2021 at 21:47:53
I think those committee actions are much more relevant than a past defection from an ancient league. Your phrase "so long since" is discouraging me from looking it up.
And that's Groucho Williams, performing at the Monaco Ritz thru next weekend. Take a bow Groucho!
Tommy Carter
51
Posted 21/04/2021 at 21:48:14
Michael.
You don't the reasoning behind this do you?
Madrid and Barcelona are in humongous amounts of debt.
The Italian clubs have had to tighten their belts for the last 15 years.
Tottenham, Arsenal and Liverpool stand a very realistic chance of not qualifying for CL football this season.
Chelsea stuttered and know how quickly they can fall out of contention. Man Utd have stuttered in recent years. Man City recognise how easy the slide out of the top 4 can be and how quickly it can happen.
These clubs from a financial perspective are terrified of losing champions league football for a year. To lose it for a number of years is an unmitigated disaster.
Therefore create a monopoly regime and join it. That was their plan.
Dortmund, FC Bayern on the other hand are extremely well run and hugely profitable football clubs who just happen to dominate their country in terms of domestic football. Champions League qualification and progress is not an issue for these clubs nor has it been since the mid 90s with the exception of a Dortmund stutter.
PSG. Super rich. A non competitive league. Will qualify for champions league every year and will likely reach the latter stages of it most years.

Michael Lynch
52
Posted 21/04/2021 at 21:52:39
Tommy - seriously? Man City recognise how easy the slide out of the top 4 can be, so they joined the Super League, but PSG are too rich to care? I don't think it's me that doesn't understand the reasoning behind the ESL.
Steve Molyneux
53
Posted 21/04/2021 at 21:54:12
Now that Sky has achieved it's objective of protecting its own product from desertion by its 'Big 6', its back on course protecting them. No criticism whatsoever of the Directors of LFC who happen to include the father of one of Sky's key football presenters - it was solely down to the owner, nobody else knew. At Man Utd no applecarts are upset by Sky which heaps all the blame on the owners and the one Director who the fans already despised. At Chelsea though, there's no blame put on the owner by Sky - there it's all down to one American Director. Poor old Arsenal, Spurs and Man City didn't really want to go along with it, they just didn't want to be left behind [with the other mugs]. Moving on to potential punishments, Sky pundits all think point reductions are unfair as they cause collateral damage to fans, players and managers - a sentiment Sky didn't afford to the likes of Leeds, Birmingham, Portsmouth, Crystal Palace and Bolton when those very punishments were imposed (anyone would think Sky believe the fans and players of Premier League clubs are more deserving of protection from collateral damage than their lower-league counterparts). Maybe we should stop prosecuting burglars because their family will be upset if we do.
Paul Birmingham
54
Posted 21/04/2021 at 21:54:58
A good start and this hopefully is the start of the reprisals to be taken by all the impacted football authorities and the UK government, on the EZpZl traitor clubs.
They must be ruthless and put these traitor clubs in the equivalent of Hades.
They deserve no sympathy and no mercy, they've taken the proverbial piss on a scale not seen.
Hopefully massive annual penalty fines and points deductions and competition banning for the next 7 years.
It will be interesting to see if the sponsorship deals in life for the dirty six, will be terminated by the respective organisations.
Hopefully this will be another indirect punishment and put these scheisters on skid row.
Kristian Boyce
55
Posted 21/04/2021 at 21:56:49
We would have used the same excuse City did if we were invited - Fear of missing out on monetary benefits if we hadn't had joined.
Mike Gaynes
56
Posted 21/04/2021 at 22:00:50
Matt, Tommy, Dale, Michael and others debating whether Everton would have joined if invited:
This from the Guardian's Scott Murray, writing in The Fiver this morning about the club "resistance" to the Super League:
See, it's a great relief … until you factor in the complete and utter destruction of the few thin slivers of trust that remained between fans and the institutions they support. And the queasy sensation of having agreed in principle with an argument put forward by Boris Johnson. And the uneasy feeling of still having been played, given that under cover of this going off, Uefa quietly ratified its all-new, really-rubbish, mega-distended Swiss Cup, which we'll probably now have to suck up and like too, while the performatively reluctant Chelsea and Manchester City appear to have emerged from this entire fiasco as heroes, despite their spendthrift oligarch overlords having pied-piped everyone towards the precipice in the first place.
To be scrupulously fair to the likes of Chelsea and City – and indeed PSG, sitting there, just out of shot, equally doe-eyed and innocent – they only accelerated a process that had been heading this way for years, superleagues of various domestic and continental hue having been mooted in one form or another since the 1950s. So when apportioning blame, it's all about timing your run, which explains why Everton, prime movers in the superleagueification of English football as one of 1992's preposterously arrogant Big Five, can sit proudly atop their high horse now. Yet there's only so much fun to be had by wagging a self-righteous finger at someone with dirtier hands, and The Fiver hopes fans of all clubs will soon band together for the greater good, and fight the good fight for the structural change that'd make football a fairer game: SALARY CAPS NOW! Or failing that, class war. Either will do.

Interesting points.
Now, I do tend to believe that our current ownership would have dismissed a Super League invitation out of hand.
But... I'm not at all sure.
Tommy Carter
57
Posted 21/04/2021 at 22:02:53
@ Michael
As you well know. Ligue 1 is nowhere near as competitive as the Premier League.
Man City - as rich as they were, last season before Pep they just about made the top 4. On goal difference.
So post Pep. They may well be thinking that top 4 is not a cast iron guarantee.
PSG on the other hand have had 10 straight years in the top 2 and will have won 8 titles.
Mike Gaynes
58
Posted 21/04/2021 at 22:06:20
Groucho Williams #49...
So if we want to keep you on TW, we have to keep trying to kick you off?
Brian Williams
59
Posted 21/04/2021 at 22:07:16
That's right Mr Gaynes. 😁
Barry Rathbone
60
Posted 21/04/2021 at 22:21:29
I don't think we would have joined because of Blue Bill.
He may be many things but unlike the others he is more tuned to fan reaction than Kroenke, Henry and the Glazers. I get the impression Mosh values Kenwright's opinion on the nuanced stuff and Bill would have spotted the size of the shit storm a mile away.
Of course he would have taken the money if the club could of got away with it but that's the point he would have known we never could
Barry Hesketh
61
Posted 21/04/2021 at 22:23:42
Everton would obviously prefer to be part of the main group of clubs in whatever guise it takes, the club has belonged to the top tier for more years than any other club. However, the way in which the super six have behaved is not what Everton has stood for or stands for now.
There are many ways to do things but there is only one right way, the super six embarked on a self-serving, self-regarding flight of fancy and they failed spectacularly to assess the mood of their own fans and the left behind clubs.
What happened in the late 1980s was a reaction to the European ban and the arrival of the Premier League was possibly the right call at that time, given the falling attendances and really poor facilities on offer.
What has happened in the last decade or so is that the rich owners want to guarantee success based upon their recent 'history' in the European competitions and their attractiveness to global television audiences.
The arguments for the big clubs in the late 1980s had some merit and they didn't decide to throw the other clubs to the wall in their quest to keep the English clubs competitive when European football was back on the agenda. The inception of the Champions League in its original form was initially exciting and interesting but as the bigger clubs pushed the envelope the games lost a lot of appeal to the neutrals.
We all want Everton FC to be amongst the biggest and best clubs in Europe but we don't want Everton FC to behave in a similar fashion to the breakaway clubs. They haven't thus far and they didn't back in the late 1980s. Hindsight is a wonderful thing and given the state of the game today compared to four decades ago, a lot has changed and mostly not for the better - but to charge Everton FC as being just like the other six is extremely unfair at this time.
Dale Self
62
Posted 21/04/2021 at 22:31:28
Matt 44, your call on my language, I may owe you an apology. That really isn't ancient history and I see your point. I am presently reading up as to whether the comparative financial conditions are truly worth making that linkup. The English league was falling behind Italy, we just got out of the Heysel ban and finances were strained. This does not seem to be an era of moneyed football that directly compares to the kind of defection attempted by the septic six. I did go too hard on my remark discounting the comparison but it is a fair critique that you offered there. Let me know if I was over the line
And by the way, not a dig Mike but I don't trust that Smarmy Fiver Dude.
Tommy Carter
63
Posted 21/04/2021 at 22:33:34
@ Barry
What do Everton stand for?
Can you reference it all for me? Some proof to back up anything you say we stand for?
Barry Hesketh
64
Posted 21/04/2021 at 22:46:41
Tommy @63
It's all about perceptions, isn't it? II believe that Everton FC does try to behave in the proper way on most occasions, possibly to the chagrin of its supporters. You may perceive the club differently and that is your right.
Brian Williams
65
Posted 21/04/2021 at 22:50:50
Tommy. One of the things we stand for is community, and the club having a social conscience, and supporting the community and those within it in desperate need of help.
Need any proof of that?
Anthony Murphy
66
Posted 21/04/2021 at 23:13:17
What I can't quite work out is why they felt the need given the CL reforms (put in place to appease them and no doubt negotiated with them) will provide what they want. The CL is being altered to ensure such clubs can qualify regardless. In this format, the reformed CL will provide them with more control and more money. It's a power grab just like the ill fated ESL but with UEFA's stamp of approval.

Everyone is appalled and rightly so at the greed and arrogance to quell competition and pull up the drawbridge, but in a few years time if little old Everton finish 4th and one of the 'Legacy' clubs (UEFA's term not mine) finish 5th or 6th - what happens? I don't think they'll try again as I think they've got what they want and they've managed somehow to convince us all it's ok. Why aren't UEFA dishing out a punishment given it was the CL they were trying to destroy?
Christine Foster
67
Posted 22/04/2021 at 03:02:55
I have an itch that I cannot scratch, it's like that little distant alarm bell you almost but not hear..
I don't think there will be docked points or fines, in fact it would not surprise me if Sky, Talk sport and such like started to accuse Everton of hypocrisy, purely as a means od diverting thir own condemnation, I think rs fans would love to turn this around to smear..
The game, the league and the other 14 clubs themselves have been lied too, betrayed, treated as mugs. Those 6 clubs knew exactly what they were attempting and as a result brought the game domestically and internationally into disrepute. If they are not charged with that offence alone then we know that they will be back with another version at some point.
If the football authorities do not take action will the government intervene? Should they intervene?
The crocodile tears of insincerity from Liverpool, Man u, Spurs and Arsenal deserve condemnation not forgiveness. There is no middle ground, as has already been mentioned, a failed coup d'etat is still a coup d'etat.
Jay Harris
68
Posted 22/04/2021 at 05:36:19
Spot on Christine and it is so disappointing to hear some of our own fans questioning the clubs morals and ethics.
When the Premier league was developing all the clubs were involved in the process and kept informed of developments.
Would the likes of Brighton and Crystal Palace have been stable but for Premiership funding.
The dirty dozen took knowledge gained from the Premiership meetings and behind everyones backs thought they were Billy big balls. The arrogance of these clubs is staggering especially Spurs who have only won the league twice and the last time was 1961.
We all know that a few insincere apologies will be made and certain scapegoats heads will roll but I believe as always the public indignation will be cosseted by behind the scenes handshakes and bonhomie.
Thomas Richards
69
Posted 22/04/2021 at 07:35:29
"The crocodile tears of insincerity from Liverpool"
John Henry summed up perfectly
Thomas Richards
70
Posted 22/04/2021 at 08:07:36
Juventus chairman Andrea Agnelli speaks with Ceferin. The UEFA president has heard murmurs of a breakaway Super League plot - mooted for years but rarely advanced upon - and wants to speak to someone he trusts.
Ceferin is the godfather to Agnelli's daughter and the two have worked closely together on the plans for the Champions League changes.
But Agnelli tells his friend: 'Don't worry, nothing is going on, I'll call you in an hour.' He switches his phone off. There is no further contact.
"A snake" indeed
Stan Schofield
71
Posted 22/04/2021 at 08:24:12
This little debate on what morals Everton might have is irrelevant and pathetic. No wonder people who commit bad acts get away with them, there are always others ready to divert attention away from the culprits. Get a fuckin grip!
Chris Williams
72
Posted 22/04/2021 at 08:33:48
Stan,
Totally agree. Everton's morals and motivations are not the issue here. Nobody can talk about them with any authority, here or anywhere else.
What we've just witnessed is yet another egregious power grab by several of the usual suspects. No ifs or buts. In plain sight.
That is the only issue that should be on the table, and the responses of the governing bodies. All the rest is PR and media dressing.
Those responses will tell us plenty.
Mike Gwyer
73
Posted 22/04/2021 at 08:36:20
Stan #71.
Spot on. This is all about the six clubs that intended to blow the premier league apart. We all know their media machines, especially the one about 1/2 mile away, will be running at full capacity telling all and sundry how good they are.
Everton FC have conducted themselves with total kudos.
Thomas Richards
74
Posted 22/04/2021 at 08:45:15
Chris Williams
75
Posted 22/04/2021 at 08:47:49
Yes, I read that a bit earlier Thomas.
It's a good piece, and a decent antidote to the PR blitz currently going on.
Tony Everan
76
Posted 22/04/2021 at 08:56:43
BBC 'football is back to normal'
Pep Guardiola "ESL chapter now closed"
That's it then, is it? We just accept to brush this under the carpet? I expect we will get drip-fed more of the same over the next days and weeks Unbelievable.
Derek Thomas
77
Posted 22/04/2021 at 08:56:45
Re Spurs; I got sent a little Epigram - "Spurs in the Super League, is like me going into The Crucible and putting my 50p on the table."
Stan Schofield
78
Posted 22/04/2021 at 09:14:13
There's surely another angle on this. John Henry is a billionaire, his assets are worth around $3 bn. This amount has to be compared with that of owners of the 14 other clubs, which in total carry a huge financial degree of clout. So one group of billionaires competes with another group. And in the group who attempted the coup, the wealthiest are Man City and Chelsea, owned by mega-mega-rich parties compared with the likes of Henry, and who might be more interested in kudos and PR than the small-fry commercial gains from football ventures.
Similarly, if Usmanov is backing Everton, it's someone else with mega assets, who might wield more power and influence than we might imagine.
In short, this whole thing is complex, involving battles between wealthy owners with conflicting interests, and the outcome could go either way. In favour of the coup perpetrators if the other 14 don't oppose them, or in favour of significant change in current arrangements if they wish to really use their power to oppose the coup machinations.
Ray Roche
79
Posted 22/04/2021 at 09:15:35
Derek, I got one too: the ESL is like a lad's night out before they've asked their missus if it's okay.
Christopher Timmins
80
Posted 22/04/2021 at 09:49:27
The ESL idea was made in America and it may do some good in the long term as it will open the eyes of all supporters to the risks of being owned by super rich individuals, something that supporters of our club should be aware of.
It's not easy for the supporters of those clubs going forward. They now know where they stand in their clubs affections.
The Americans want to make money, pure and simple. Matt Busby, Bill Shankly, Joe Mercer, Bill Nicholson, Dave Sexton and Bertie Mee mean nothing to these guys. The traditions of the game mean nothing to them.
The objective of the owners was to be to kill off all other rivals. You kill competition, you increase your profit.
What will really be interesting to see is how things pan out over the next couple of years. This venture should result in the loss of power and control by the 6 clubs but I would not hold my breath.
Zero tolerance and long memories are needed from the 14 remaining clubs!
Ian Burns
81
Posted 22/04/2021 at 10:00:37
Christopher - you forgot Harry Catterick.
Pep said it all last night: This chapter is now closed, we move on.
From what I can make out of these new Champions League proposals, the increase from 32 to 36 clubs with the coefficient working in favour of the greedy six have them almost what they needed anyway without going through the hell they have just created for themselves.
Can somebody please tell me the answer to the following: If Everton finished 4th at some point and Liverpool 7th, does Liverpool's coefficient give them a place instead of Everton or as well as in the following season's Champions League?
Christopher Timmins
82
Posted 22/04/2021 at 10:16:02
Ian #81,
Harry Catterick, a name to be reckoned with. The manager of our greatest team, a team that did not fulfill its total potential.
I can't answer the query raised in your contribution; however, it does look to me as if the new Champions League format has given the ESL clubs a lot of what they were looking for anyway. The new format should be immediately withdrawn or amended.
We play one of the ESL clubs tomorrow evening; hopefully, we give them a good doing and increase our chances of European qualification via the merit door.
It will be interesting to see how Sky rewrite the history of this venture over the next period time, who will be the good cops and who won't. They have already started on the task.
Brian Harrison
83
Posted 22/04/2021 at 10:25:19
Ian 81
I think the answer to your question is yes very possibly, as always UEFA have not been specific other than to say that each year they could catapult 2 teams into the Champions league, who haven't qualified through their league position. UEFA I don't think have specified how often a club can be catapulted into the Champions league, and the only clubs that will be catapulted in are those clubs with very good European Cup/Champions league pedigree.
But if say one year Real Madrid, Bayern Munich, Liverpool, Ajax, Man Utd, Barcelona don't make it which 2 are selected. But bye and large I think the record of these clubs most years most of these clubs will make it so for the select few they will have Champions league football guaranteed. Lets also remember this ws in place before the announcement of the ESL.
I read yesterday that each club had or have committed to pay £8 million to JP Morgan as a set up fee, so whatever happens these clubs will have to pay this money. I hope at some point some journalist will dig and find out when these first proposals were discussed and when did JP Morgan come on board. Obviously Perez was going to be the chairman and Henry and Glazier vice chairmen, so by that alone tells us who were the main protagonists in setting this up. All apologized to their fans, this group don't give a minutes thought to the fans.
I see no date has yet been set for a meeting of all the Premier league clubs, as to what proposals they are considering. UEFA also havent set a date to make any recommendations as to what punishment should be metered out. Wont it be ironic if City beat PSG as that means this years Champions league final will be between 2 clubs who tried to destroy this competition.

Dave Abrahams
84
Posted 22/04/2021 at 10:28:47
Chris (72), well said Chris, the only debate should be about how to stop these six clubs from having another go for gaining the power they crave. They will try and try again, so it's all about how to stop them in the future once and for all.
It's no use walking away from this problem and leaving them to it, the answer is a final solution that ends all their attempts, there has to be one.
Paul Davies
85
Posted 22/04/2021 at 10:32:16
Ian @81.
Did they not change the rules when they finished 5th to allow them to enter the Champions League? This was a one-off rule change, never to be repeated, I believe.
Brian Harrison
86
Posted 22/04/2021 at 10:44:25
I have just read an interview on the BBC sport website were Perez has said the planning for this started 3 years ago... 3 years!!! He said from the start that one English club, although included, wasn't that keen; he doesn't name that club.
He went on to say that the new Champions League didn't go far enough, and he said that the format was stale and only got interesting at the quarter-final stage. So he said that it was right that the most important clubs play each other from the beginning.
The arrogance of the man knows no bounds and I daresay Henry, the Glaziers and Kronke all feel the same despite them pulling out for now.
John Kavanagh
88
Posted 22/04/2021 at 10:45:41
As an altruist who cares for those worse off than us, I think the Legacy 14 should do whatever they can to help the Big Six who have lost millions in these straightened times rather than exact vicious punishments.
As a first gesture to help them out, we should immediately return Delph to Man City and Iwobi to Arsenal.
Chris Williams
89
Posted 22/04/2021 at 10:46:22
Agreed, Dave. This hasn't gone away, it's just on pause. A large part of the new Champions League structure seems to play into their hands, in any case.
The punishment must fit the crime, but already the PR machine is on at full tilt, isn't it? I think we can forget about the likes of Uefa or Fifa doing anything about this, so that leaves the Premier League, FA and the government in the spotlight.
So I'll not hold my breath, but as ever I'm open to being pleasantly surprised, and I hope the remaining 14 clubs remember their principles and their fans when the crunch comes.
Steve Brown
90
Posted 22/04/2021 at 11:13:16
Tommy @ 27, apart from Bayern, Dortmund, PSG and Porto who were all sounded out and declined. I don't buy this 'every club would have joined if invited' line as the proof is there that it isn't the case.
Mike Doyle
91
Posted 22/04/2021 at 11:20:29
Dave 84] I'm sure you are correct. Florez has said today that this project is stalled not stopped. Given the covert way the ESL concept was put together I'm sure he's correct.
I'd be surprised if Fifa & Uefa take any action at all, so it really comes down to what action our own authorities will take – or are legally able to take. James Corbett was on Radio Merseyside last night suggesting it may not be as straightforward as people think – or would like.
The concern has to be that, if no sanctions are imposed, the ESL members will reconvene and come up with another version in the next year or two.
As much as I dislike government intervention, it may be a necessary evil.
Stan Schofield
92
Posted 22/04/2021 at 12:05:41
State intervention is absolutely necessary to regulate things properly, to change the culture in football, and to ensure that those with selfish interests behave accordingly. Without it, it's anarchy from the wealthy. It'll be interesting to see how the government handles this going forward.
Jay Wood
[BRZ]
93
Posted 22/04/2021 at 13:01:38
I will comment on one sub-theme only in this thread: the speculative hypothetical that, if offered a place in the ESL, Everton would have seized it with both hands.
I do so because it's one thing to have opposition fans sneeringly make the groundless accusation against Everton and another altogether when (thankfully very, VERY few) of our own make the charge as well.
Yes, 29 years ago Everton chairman and then President of the entire Football League Philip Carter was one of the 'Big Five' who behind the backs of all his members initiated the PL. I for one felt a degree of shame at that.
However, the meritocracy of promotion and relegation was retained. It was not a closed shop as the ESL would have been. That other clubs - the soiled six - maximized the opportunity that the PL offered whilst Everton didn't is down to poor management and planning at boardroom level.
The Everton of today is not the Everton of 29 years.
Why is it a 'given' that Moshiri's Everton would 'of course' have accepted membership to the ESL?
Compare our conduct to the soiled six in the last 12 months alone. Everton was the first club to immediately reassure all its full-time and part-time staff that they would not be laid, off, that we would not take up the government's furlough scheme, that ALL staff would be retained and paid in full. This we did.
Compare this to 3 of the soiled six. 'Them', Arsenal and Spurs. They didn't hesitate to do all of the above quicker than grease lightning. And guess what? As with this week, due to their own fan pressure, they had to backtrack and apologize.
Everton's conduct in the community during the pandemic (always, in fact) has been exemplary, even praised by an avowed Red councillor in the unanimous decision at LCC's planning meeting to support both the BMD and Goodison Legacy projects.
Then we have the same soiled six in October proposing 'Project Big Picture' which would have greatly reduced the voting power and balance of all 20 PL clubs. As a long standing founding and permanent member of the PL Everton actually stood to gain from the move as the proposal was that 9 clubs - including ourselves - would have greater voting power as the one club, one vote system was dispensed with.
Once again, in the meetings that followed, Everton and DB-B was the most damning voice of the proposals. In recent memory then we have Everton - a potential beneficiary of the proposed changes - condemning them and wanting no part of them.
Same again this week. DB-B with the excellent club statement on ESL, together with Moshiri's calm but surgical dismissal of the same on Talksport.
In answer to the question would Everton ever join such a proposal as the ESL, Moshiri was emphatic. 'Never. Never.'
To me it is absolutely absurd to be calling out Everton as some of our own in this thread are doing. Direct your wrath to where it is better merited.
Stan Schofield
94
Posted 22/04/2021 at 13:16:49
Good post, Jay. Should have been unnecessary, but a good analysis.
Andy Crooks
95
Posted 22/04/2021 at 13:30:34
Excellent, Jay.
John Burns
96
Posted 22/04/2021 at 13:35:27
There needs to be severe punishment. If Everton had been part of a 'Big Seven', I'd say the same.
I've heard that there is a reluctance by the FA to punish the fans, players and managers. That is wrong. Fans, players and managers were never involved in the 'crimes of the owners' when Rangers were demoted to the bottom of the Scottish league. Nor were the fans involved when points were deducted from the likes of Wigan, Bury and Birmingham for financial misdemeanours committed by the owners. Again, the fans of these clubs all suffered.
It was the owners who committed the offences, but punishment was meted to all the innocents within that club. That is how it works. This should be no different just because they are 'The Big Six'. That is so unfair and shows inequity again to the small and unimportant.
According to the Real Madrid president this morning, this planning has been going on for 3 years... 3 years! He also bleats the project is not over.
The penalties should be severe and swiftly administrated. Failure to do so will mean the insidious six will rise again.
Dave Abrahams
97
Posted 22/04/2021 at 14:32:47
Jay (93), A pat on the back for you there Jay, well done.
And another one for John(96) well said John.
Stan Schofield
98
Posted 22/04/2021 at 14:54:51
John@96: Good post. Heavy punishment is vital for future deterrence.
Kevin Dyer
99
Posted 22/04/2021 at 15:21:55
#86 Brian the unnamed English club that Perez didn't name, he (characteristically) indicated "the Manchester club". Highly unlikely he was referring to United, who were gung-ho, so it was City.
#93 Jay - great post.
Hey anyone see Rodriguez's condemnation of the ESL on Twitter? In the translation I read he says something about "what may be my only season in England". Is this a mistranslation?
Brent Stephens
100
Posted 22/04/2021 at 15:33:33
Jay #93 excellent post. Agree with that analysis.
I heard your "Never. Never" being shouted out in a stentorian Northern Irish accent.
Great words by Carlo today.
Mike Gaynes
101
Posted 22/04/2021 at 15:39:14
John #96, can't argue with a word of that. I'm just a bit skeptical that it will actually happen.
Robert Tressell
102
Posted 22/04/2021 at 15:42:11
Kevin @99. Rodriguez has only a 2 year contract with us. There has been much talk of a return to Madrid (but Athletico not Real) as early as this summer. It may be at his option with no fee, such were the favourable terms of our purchase. Either way, he's not someone we can build a team around. He may only play another 20 games even if he stays for next season.
Tony Everan
103
Posted 22/04/2021 at 15:58:08
I'll jump on the bandwagon, Jay- excellent post, well said.
The last sentence is worth repeating.
Nothing should be allowed to divert the attention from this self-serving, anti-competitive cartel and how to immediately bring them under control.
Mike Gaynes
104
Posted 22/04/2021 at 16:02:51
I'm struck by the general lack of condemnation for Spurs in this whole mess.
The Yanks and other owners have been rightfully (and righteously) hammered for their disrespect to the competitive tradition of English football.
But Lewis and Levy at Spurs are Brits. They, of all people, should have known better. Shouldn't they be pilloried on an even higher level? Why do they seem to be getting a pass in the British press coverage?
And where was England's captain in all this? Other players were outspoken in their opposition to the Super League, but did anybody hear a word from Harry Kane?
Believe me, I understand the depth of the ire at the RS and MU, but I think Spurs -- who would have been hangers-on in the SL -- deserve some special contempt they haven't really gotten.
Kevin Dyer
105
Posted 22/04/2021 at 16:40:30
#102 Robert - those links to Atletico were unreliable gossip. Could you imagine James playing for Simeone? Carlo laughed at these suggestions when asked about it at a presser.
Doubt there's an escape clause for him either; he signed a 2-year contract, can't see us agreeing to an out for him tbh.
I agree that his injury problems have dented his first season somewhat, but he's the best footballer in the team, by a mile and I think we need to build around him. This means anticipating that he isn't going to play 40 games so bringing in other creative options this summer.
Robert Tressell
106
Posted 22/04/2021 at 17:34:24
Kevin, I hope Rodriguez is a option for his positions next season but someone we don't need to rely on. Unfortunately, a touch less artistry and a bit more athleticism might win us more games. And it'll set us up better for 2022 and beyond. Bit of a sad state of affairs, I know but that's how I see it anyway.
---
Add Your Comments
In order to post a comment, you need to be logged in as a registered user of the site.
Or Sign up as a ToffeeWeb Member — it's free, takes just a few minutes and will allow you to post your comments on articles and Talking Points submissions across the site.