Dan Meis on his return to the stadium project
Tuesday, 9 November, 2021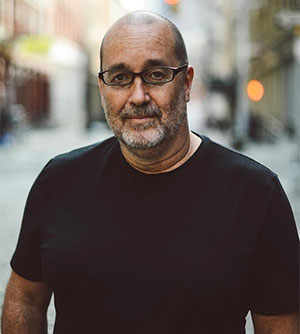 Architect Dan Meis spoke at the weekend with enthusiasm about his return to Everton's new stadium project being built at Bramley-Moore Dock.
"It's really great to be back. I haven't been in a lot of stadiums for the past couple of years, but this is the one to be back at, for sure. I can't tell you how good it feels to be back on the project.
"Everyone knows how important this has been for me for the past couple of years, so to come back and see the stadium under construction is just unbelievable.
"I went down there before visiting Goodison and saw the construction going on and the dock buildings being removed, which I hadn't seen before, so it looks real now.
"I think there were a lot of people who thought it would never happen and it's a long process in the best of cases, especially this one, because it's a difficult site and there are a lot of obstacles to overcome to build a building on a dock.
"It's just incredible to see the work taking place and I am sure everyone is now starting to believe! When I look at it, I see it in my mind's eye, because I know how big it's going to be.
"That's sometimes a shocking thing to people because the difference between the renderings and the actual scale of it is quite something.
"So, standing there and seeing the site cleared and imagining the height of the building gives you goosebumps."
Meis was responsible for creating the concept and architectural designs for the new stadium before officially leaving the project last year, at the end of his role as designer.
But the 60-year-old has since been re-engaged in a stadium guardianship role on the project to oversee the technical aspect of the build.
---
Reader Comments (113)
Note: the following content is not moderated or vetted by the site owners at the time of submission. Comments are the responsibility of the poster. Disclaimer
David Pearl
1
Posted 09/11/2021 at 10:49:54
Brilliant. But he should really get those goosebumps checked out.
Christine Foster
2
Posted 09/11/2021 at 10:54:41
Welcome back, Dan, glad you are on board to oversee the build. You bring the mix of passion and skill to the development rather than just another commercial build.
I happened to hear Dan speaking about the project in the tail end of a radio program on the BBC World Service (yes, they still have one). He spoke with great pride and passion especially at how well the project had been received by the people of Liverpool. Even the other lot!
He is a great ambassador for both the club and the stadium.
Michael Penley
3
Posted 09/11/2021 at 11:01:05
He could have used a few more superlatives.
Joe McMahon
4
Posted 09/11/2021 at 11:15:08
My question for Dan is, it's all very well being a respected architect, but can he help us purchase a right-back, left-back, centre-half, two midfielders with pace who can pass a ball forwards, and at least one proven goalscoring striker?
Andrew Hight
5
Posted 09/11/2021 at 14:12:52
Great to see we have rolled out our obsession with re-signing ex-players to now include ex-architects.
Jay Harris
6
Posted 09/11/2021 at 14:24:22
I am pleased to have Dan Meis back on the project. His infectious enthusiasm for the club and the project can only be good news.
Peter Mills
7
Posted 09/11/2021 at 14:43:26
I, too, am very pleased to see Dan involved again. His re-appointment should ensure that the integrity of the original design and specification is not compromised.
Brian Murray
8
Posted 09/11/2021 at 15:19:09
Joe.
He probably would be quicker at getting us them players!
He just stopped short of saying "What a chairman!"
Simon Dalzell
9
Posted 09/11/2021 at 15:28:40
This fills me with overwhelming delight, and makes me totally forget that we have a crap team.
Mike Gaynes
10
Posted 09/11/2021 at 15:53:05
Welcome back, Dan. You look fit. Fancy a run up the wing against City?
John Boon
11
Posted 09/11/2021 at 16:33:47
As an old oldie, could you try and finish it by next week? Preferably before the Man City game!!
Joe McMahon
12
Posted 09/11/2021 at 16:57:02
Brian @8, that made me laugh.
Brian Wilkinson
13
Posted 09/11/2021 at 17:27:35
For those of us that went to The Bramley Moore afterwards, we all said the same thing: when you see it on YouTube either by drone or the Everton project showing the start and finish, it looks biggish... but, when you actually stand outside and look at the area and size of the dock, it is so much bigger than it looks on a video.
Now that safe standing is getting a trial run, 62,000 for the derby is lip-smacking, with that huge home end.
It will be a sad day leaving Goodison, but we have to move forward and I reckon the new ground will be a game-changer for us.
Jim Bennings
14
Posted 09/11/2021 at 17:28:42
Bored of hearing about the stadium project to be honest.
We've had 5 years of failings under a period of big spending and we are a team that looks no more equipped than for just scraping 40 points every season.
Couple of injuries to one or two key players and we are stumped, such is the ineptitude of our recruitment policies.
Brian Wilkinson
15
Posted 09/11/2021 at 17:40:14
I think we are all sick of failings, Jim, but I think we have finally got a manager that can move us on.
Injuries and lack of funds have not helped his cause, especially when he has had games where Pickford, Godfrey, Doucouré, Richarlison, Calvert-Lewin, Digne, Coleman, among others, have all missed games through injury.
Rondon was a case of "he is free, we will take him", but Townsend and Gray have been decent players brought in.
Only lack of funds probably forced our hands to let Olsen leave and have a freebie brought in, instead.
We need to stick by Rafa for now, give the guy some money to spend, and get some better luck on the injury front.
Tough games ahead but, if the support is like the Spurs game, and the players react, we can get through these tough games.
We are only going to get stronger, when we get players back in, and a few additions in January, so for now we need to roll our sleeves up and try and dig out a few results.
Will Mabon
16
Posted 09/11/2021 at 17:48:59
I wonder what's the real story regarding his departure and return?
You don't tend to hear the role of "Guardianship" in a major new build too often.
Brian Murray
17
Posted 09/11/2021 at 17:59:57
Brian @13.
I've said it before and I'll keep on saying it: The away fans should be up in the gods, à la Newcastle or Old Trafford. Behind Perspex screens with obviously proper ventilation. That's optional on derby days... 😀.
The screens would dull the noise because we need this to another blue bear pit. No more nice old Everton.
John Boon
18
Posted 09/11/2021 at 18:04:03
We should have a statue of Rondon outside the new stadium. I wonder if he could get a shot on goal or even a single shot before it is erected? The statue could probably run faster and jump higher...
Barry Rathbone
19
Posted 09/11/2021 at 18:08:42
Putting aside the "new football stadium" curse, the build is peripheral to getting things right here. The disappointment is going to be monumental as our fortunes worsen as the limited dough goes on brickies and ground workers.
A quality play delivered by a top cast at a premium theatre plays to packed houses. Substitute has-beens and second-raters and the place morphs into a half-empty graveyard.
Shakespeare warned in his Caesar play when talking about an Iranian fella building on the river... "Beware the tides and Mosh" !!!
Howard Sykes
20
Posted 09/11/2021 at 18:09:34
Have they realised they made a big mistake getting rid of Dan and had to go back to ask him to sort it out?
Brian Murray
21
Posted 09/11/2021 at 18:20:19
The water levels may be a big danger on the opening day if teary arse is fighting to cut the tape with him blubbing all over the gaff.
Mike Doyle
22
Posted 09/11/2021 at 18:41:28
Barry 19,
Nice to see a Shakespearean reference on the thread (and not one related to Big Sam's mate Craig Shakespeare). Raises the overall tone, I think.
I was wondering if TW's resident thespian (Sam Hoare) has ever delivered this line on stage – or if he's still waiting for the opportunity?
Will Mabon
23
Posted 09/11/2021 at 18:51:08
Howard, it's strange. No big deal I guess, but I'm intrigued as to whether there were problems, or budget disagreements.
Colin Glassar
24
Posted 09/11/2021 at 19:00:36
I wonder how much money he's owed? Is that the reason they brought him back?
Another crap month of football so what do you do? Wheel out another BMD story!!
Stu Darlington
25
Posted 09/11/2021 at 19:33:39
Anybody else think Dan Meis has got a look of Benitez?
Has our esteemed manager spent any time in California?
Pete Cross
26
Posted 09/11/2021 at 20:42:43
Brian @13,
How do you work out 62,000 capacity?
I thought the announced figure was 52,000 with safe standing up to 60,000.
How you can increase 10% capacity, I just don't know.
Derek Knox
27
Posted 09/11/2021 at 20:58:37
I heard it was down to Rondon and Iwobi and a few others, Dan said how much are these on ? I best get back on that Gravy Train, before it pulls out of the Station. In Dan's defence, at least he has produced something, whereas Rondon and Company ?
Welcome back Dan, just like a new signing ! Now, what size boots do you take ?
Sean Kelly
28
Posted 09/11/2021 at 21:22:31
Colin, it could be worse. We could have been shown the Calvert-Lewin picture in girly flared shorts.
Good of him to be earning his crust on shit show Sky and his fashion shoot. He's a big girl's blouse.
Paul Kernot
29
Posted 09/11/2021 at 23:01:23
Hey Dan. Wanna be on a Board of Directors?
Brian Wilkinson
30
Posted 09/11/2021 at 23:14:57
Pete @26, I can only refer to what was stated at the time we agreed the 52,000 capacity.
The Premier League club will unveil more details about the proposed stadium during the second stage of public consultation, which begins on July 26.
Everton has already revealed that it is targeting a capacity of 52,000 for its proposed new stadium, with the potential for it to rise to 62,000 in the future, with safe standing.
May be 60,000 but, from what I remembered, if we had safe standing, it could be be raised to 62,000; apologies if I am wrong.
We could have Dan back onboard as well, with no World Heritage Site hurdles, and that he could ensure if we need to build higher in the future, he can future-proof the stadium to ensure that.
John Kavanagh
31
Posted 09/11/2021 at 23:31:48
Dan's first job will be to commission a major new artwork for the plaza outside the new ground.
Inspired by Rodin's 'Thinker', we will be getting The Stinker by Rondon.
Brian Wilkinson
32
Posted 09/11/2021 at 23:33:14
Brian @21, no need to worry about a fight with Teary Arse, nothing is more certain than Bill cutting the ribbon at Bramley-Moore Dock, with his little sniffle speech of a new start, having to leave Goodison.
"Did I tell you, by the way, me uncle Cyril put me on his crossbar and put me in the Boys Pen."
Two more sniffles, a 10-second pause, then a sigh, followed by a band playing The Leaving of Liverpool (Goodison), then more shite from Bill about a new chapter in Bramley-Moore Dock, complete in his Bob the Builder outfit, hard hat, and scissors.
I can even see a West End play coming out of this....
David Pearl
33
Posted 10/11/2021 at 00:50:19
Everton have now announced 'Even Safer Standing'...
That's right, folks – the seats will be facing the other way!
Brian Murray
34
Posted 10/11/2021 at 05:28:56
If he had any dignity, he would steer well clear of any grand opening of the new stadium at Bramley-Moore Dock after his three ground failures and never-ending crime sheet. I think, at the very least, a petition should be made to stop his presence.
Mike Hayes
35
Posted 10/11/2021 at 06:49:47
Brian Murray - a bloody good idea - where do I sign?
Laurie Hartley
36
Posted 10/11/2021 at 07:51:23
I am glad Dan Meis has been brought back into the project. It didn't sit right with me when he was taken off it – I thought it was disgraceful actually. Welcome back, Dan.
Danny O'Neill
39
Posted 10/11/2021 at 08:36:07
Brian, you just know one of the stands is going to be named in honour?!!
You at the derby? Is your brother going?
Brian Hennessy
40
Posted 10/11/2021 at 09:24:52
I can see it now.
Leaked rumours from the corridors in Goodison in the lead up to the stadium opening that it will be named the BK Bramley-Moore Stadium. Bill all excited as he is asked to cut the ribbon and the look on his face when the curtain is pulled back to reveal:
"Burger King Bramley-Moore Stadium"!!!
I recon we could sell 52,000 tickets to see that bit of theatre alone.
Kim Vivian
41
Posted 10/11/2021 at 09:25:06
I don't know how close that headline image will be to the finished article but it looks absolutely stunning. Nothing close, certainly not in the Premier League, that I can think of.
And welcome back, Dan – I was disappointed to see you go when you did.
Bobby Mallon
42
Posted 10/11/2021 at 09:31:48
I know that there are many, many Evertonians that know that Bill Kenwright has let this club down many times just to keep his toy. But you have to hand it to him: how he got such a mug in Moshiri to do a deal that gave Bill millions and still left him in some control of club affairs... fucking genius.
I bet he even has a clause that gives him 10% of any sale fee for the new stadium.
Brian Harrison
43
Posted 10/11/2021 at 09:45:35
Who would have thought that we would be so interested in re-hiring the architect of our proposed new stadium? Maybe it's the distraction that most fans would rather discuss the re-hiring of Meis than football matters.
I think maybe the editors should carry the report in the Echo that Brands has drawn up a list of possible targets for Benitez in the January window. The report goes on to say that we will only be able to afford one player and maybe some loan deals, also suggests that Simms may go back on loan to Blackpool and Branthwaite will also be loaned out. But no worries, we have got Meis back on board.
Joe McMahon
44
Posted 10/11/2021 at 09:56:35
Brian, I'm really not sure why he wanted to come to such a basket-case of a club. We really needed him instead of Koeman, it's that appalling appointment that has put a serious spanner in the works with big money being wasted on mainly dross, and I feel that's the main reason we ain't doing what West Ham are now doing.
Clive Rogers
45
Posted 10/11/2021 at 10:08:17
I thought the capacity was 52 thousand and three fat ladies, ie, 52,888.
Jerome Shields
46
Posted 10/11/2021 at 10:37:40
It is better he is on board, at least he knows something.
Clive, I think you are right on the capacity. Though a lot thought it should be 60, 000.
Jerome Shields
47
Posted 10/11/2021 at 11:05:15
Brian # 43
Moshiri is committed to keeping Benitez and the budget available was discussed extensively during the Summer, which does not amount to much. Brands's involvement is mimiual in transfers, probably just contract-based, and this could explain his involvement in loaning out players also.
Usworth gives the impression that he decides who is loaned out and where they go, but I think it has more to do with keeping wages under control and the manager goes along with this pre-existing plan.
The Stadium is just wheeled out just like the players. But it is good to get an update.
Mike Doyle
48
Posted 10/11/2021 at 11:31:27
Clive & Jerome.
As I recall, the Bramley-Moore design includes the option to introduce rail seating in certain parts of the stadium which offers the opportunity to raise the capacity to up to 60,000-ish.
As this will go on trial at several grounds shortly, it will be interesting to see if and how Everton adopt it.
Jim Lloyd
49
Posted 10/11/2021 at 11:34:36
Bobby Mallon (42) Spot on!
Brian Murray
50
Posted 10/11/2021 at 11:39:02
Danny, me and my 4 older brothers are all masochists so no doubt we will be at the derby or doing the usual Murray ritual of hovering about L4 in case it's a Roald Dahl day. (Unexpected)
You never know, it's just that them shower would rather die than have an off-day vs us. Always remember Spit the Dog Carragher says they had ya beaten before a ball was kicked, nice guys like Baines Jagielka Seamus greeting him, saying "Alright, Carra." He just wanted to go to war on the day. Different mentality still rings true.
Brian Murray
51
Posted 10/11/2021 at 11:41:19
Is it Walt Disney's body that is kept in ice in case of any medical miracle?
I bet Bill Kenwright has asked for that in case he doesn't make the unveiling.
Danny O'Neill
52
Posted 10/11/2021 at 12:18:29
Never say die, Brian. We can all go to war on the day. I will!!
Eric Myles
53
Posted 10/11/2021 at 12:24:05
Meis's return is just like having a new signing.
Brian Murray
54
Posted 10/11/2021 at 15:39:55
Danny. Easy does it, kidda! You travelling back with probably half of 'em lol. See you in The Crown next game or The Bramley Moore boozer?
Danny O'Neill
55
Posted 10/11/2021 at 16:04:22
Been there so many times, Brian, even when just going up to family events. Euston on a Liverpool matchday is jammed with scarf-wearing, overly red-dressed people watching the board with intensity. When the platform is announced, there is a near stampede to the train. I just go and get a bacon roll and some refreshments from M&S and get on the same train in a more sensible and calmer manner.
Away for a couple of weeks from Sunday, but back for Brentford away and the derby. See you there!! I would love to meet your brother, the ball boy and buy both of you a drink. As well as the others of course.
Brian Wilkinson
56
Posted 10/11/2021 at 18:31:31
Me and Steve v stumbled across the North Western Wetherspoons, inside lime Street itself, near the toilets.
Passed it on many occasions but as Steve and myself had 20 mins for our trains, we called in and was surprised how big it was both downstairs and upstairs. Reasonable prices as well for both drinks and food.
Much as I like the crown, I was impressed with my quick visit and for any future meet ups for those catching a train, it is well worth a visit.
Danny O'Neill
57
Posted 10/11/2021 at 18:44:58
Now you're talking, Brian!!! I love it in there!!
Jerome Shields
58
Posted 10/11/2021 at 20:13:18
Mike #48,
I missed that option in the plan. But this type of rail seating has been talked about as being a real possibility. So maybe we will get the 60, 000 capacity stadium, as you said.
Allen Rodgers
59
Posted 10/11/2021 at 20:13:36
Brian and Danny, the Wetherspoons is in the old North Western Hotel which is in progress of being made into the Radisson RED Hotel. (The Radisson BLUE is on Old Hall Street, btw.)
I prefer proper pubs, like The Crown and Ma Egerton's when I'm in Lime Street vicinity.
Drew O'Neall
60
Posted 10/11/2021 at 22:55:09
Say what you like about the missteps at Finch Farm, Moshiri has delivered on this new stadium and it is going to be out of this world.
Welcome back, Dan Meis (he's like a new signing).
Nicholas Ryan
61
Posted 11/11/2021 at 03:24:25
'Who ate all the pies?' ... Not Dan Meis, from the look of that photo!
Paul Kossoff
62
Posted 11/11/2021 at 20:05:44
If the Queen is not available to open the new ground, I'm sure that Dominic Calvert-Lewin would be more than happy, if not chomping at the bit, to be Queen for a day in full regalia.
Having seen his latest get up, dressed as a school girl with matching pink handbag, pictured on the front of a men's (men's???) magazine, with the words, 'Arm candy' next to him. I'm more than certain that our big butch 6-feet plus striker would be putting on a glittering gown, high heels and tiara before you could say Rue Paul's Drag Race!
Dominic Calvert-Lewin ribbed for 'schoolgirl' look as England and Everton star poses for daring Homme+ magazine cover
Brent Stephens
63
Posted 11/11/2021 at 20:08:24
That's got to be a spoof, hasn't it?! Hasn't it??
Dom, what do you look like?!
Jay Wood
[BRZ]
64
Posted 11/11/2021 at 20:17:53
I for one like the boldness and individuality of Dom & Tom's fashion sense. Got nowt to do with football or how they perform as players.
(There's an exclusive clothes label in that tag, lads).
David McMullen
65
Posted 11/11/2021 at 21:00:51
Safe standing won't increase the capacity at all, nevermind to 62,000. Sadly, unless they move the "goalposts" during the next phase and revise the capacity, then we're stuck with 52,888.
Philip Bunting
66
Posted 11/11/2021 at 21:15:22
David...I'm all ears.
If the club have done the design and planning and state that they can increase capacity through safe standing, on what basis have you come to the understanding that informs you they are wrong?
David McMullen
67
Posted 11/11/2021 at 21:30:00
Safe standing would only be 1:1 so unless the legislation changes it won't increase capacity. It would need to be more than one seat one standing and even then you'd need at least minimum 20,000 standing.
Sadly the bar is set too low but you never know I believe Tottenham inceased seating capacity from their first plan. If it ends up with 55-56000 seats it might get there with SS. While we're trying to get over the 60k mark potentially with SS other clubs will be well over it! Planning for 60,000 plus from the off.
Philip Bunting
68
Posted 11/11/2021 at 21:45:11
David,
I think that is regulation as it stands at the moment due to safe standing making a return and is based on a 1:1 ratio to see how it goes.
In general, safe standing in Europe (mainly Germany) can increase an area by as much as 80%. If certain sections of the new stadium at Bramley-Moore Dock have been future-proofed, then this ratio may be being used to calculate the 60k or thereabouts.
Don Alexander
69
Posted 11/11/2021 at 21:46:02
Well, if Ross Barkley's got any interest in dressing up as a schoolgirl when he hangs up his boots....
Neil Copeland
70
Posted 11/11/2021 at 22:13:44
Perhaps the safe standing section will be a Kenwright-type Boys Pen?
Paul Kossoff
71
Posted 12/11/2021 at 01:03:43
Jay, 64.
It's got nothing to do with Dom's and Tom's fashion sense at all. Do you really think Dom walked into a fashion shoot and said, "Hi guys, could you sort me out with a schoolgirl's uniform, oh, and pink handbag to match."
If he did request that, then we are well and truly fucked!!!!
Jay Wood
[BRZ]
72
Posted 12/11/2021 at 01:32:59
Paul @ 71.
Ehrm... what has anything of that got to do with the price of a tub of lard?
Paul Kossoff
73
Posted 12/11/2021 at 16:36:12
Jay @72,
Calvert-Lewin has been got at, he's had his head turned, he's believing all he hype that he's better than he is.
I don't care what he wears or what he does (besides the point that his last get-up is embarrassing). His mind won't be on his game. He should be at Finch Farm getting fit, not galavanting around fashion magazines.
I think he'll be off soon, if not January, then before the new season starts. I'm waiting for him to be the new Marcus Rashford and give his opinions on the climate, or critical race theory. The worry is that, when he goes, we will be left with Tom and Jerry to score the goals, that's why we will be fucked.

Kieran Kinsella
74
Posted 12/11/2021 at 16:48:25
Paul,
Rashford is using his free time to get free lunches for impoverished school girls and boys. Calvert-Lewinis using his to get dosh for dressing up as a school girl.
Not sure why Twitter is abuzz with people praising Calvert-Lewin for his money-making vanity project.
Brent Stephens
75
Posted 12/11/2021 at 17:15:44
Heaven forbid that anybody should express an opinion on poverty, climate or race.
Michael Lynch
76
Posted 12/11/2021 at 17:24:09
Possibly the difference between Calvert-Lewin and Rashford is their management or agent.
Rashford is signed to Roc Nation, and they make a big thing of maximising their clients' earning potential by encouraging them to put their names to big political and social causes. Rashford becomes more than just another footballer, and his sponsorship and advertising deals are enhanced.
Not sure who Calvert-Lewin is signed to, but if it was Roc Nation, you can be sure he'd be fronting some kind of campaign rather than just modelling for fashion magazines.
"Roc Nation Sports elevates athletes' careers on and off the field, including endorsement deals, philanthropic endeavors, media relations and brand strategy."
Dale Self
77
Posted 12/11/2021 at 17:55:02
I guess it's not really for us to judge what anyone does with their free time and reputation but I'm really not impressed with one of those.
Brent Stephens
78
Posted 12/11/2021 at 18:05:54
Dale "I'm really not impressed with one of those."
Spit it out, Dale. Don't skirt around the subject.
Kieran Kinsella
79
Posted 12/11/2021 at 18:20:34
Brent
Too bad the "world leaders" in Glasgow seem similarly reticent about talking about or addressing the climate.
Brent Stephens
80
Posted 12/11/2021 at 18:26:01
Yes, Kieran, depressing in the extreme.
Dale Self
81
Posted 12/11/2021 at 18:44:16
You know, Brent, I try to keep my trenchant takes to a minimum, okay maybe not, but I have to get out the old man's handbag for this one. It's just that it looks so... shall we say, "London Calling".
Brent Stephens
82
Posted 12/11/2021 at 19:06:00
Bill Gall
83
Posted 12/11/2021 at 19:06:39
Don't understand why people are getting so upset about someone posing in a fashion magazine. There have been many fashion changes over the years that have been ridiculed but still worn by teenagers. Get a grip, it could be your kids or grandkids wearing these outfits.
Kieran Kinsella
84
Posted 12/11/2021 at 19:15:36
Brent
On a related (ish) note, report today released pertaining to petrol prices, has Everton Away fans as having the second biggest petrol bill for the season based on remaining games. You may want to kip at Danny O'Neill's for a month and save on going back and forth for London games.
Brent Stephens
85
Posted 12/11/2021 at 19:28:36
Kieran, "Mrs Danny" might not like me.
Dale Self
86
Posted 12/11/2021 at 19:32:39
Ok, ok. Bill, the temperature isn't high on this, as I said 'handbag'. And I'm not banging on the fashion pedigree being displayed. I just don't like injured star players on struggling teams making what appears to all to be a confounding appearance in a highly visible way.
And Brent, I'll take misunderstood if you'll give me that. It's a big ask I know.
Brent Stephens
87
Posted 12/11/2021 at 19:34:57
I'll give you that, Dale!
Danny O'Neill
88
Posted 12/11/2021 at 19:40:25
You're welcome, Brent. But you'll have to sleep with the Ridgebacks. When you get a nudge in the face by a 3-foot tall 52-kg boy at half-5 in the morning, it can be intimidating and annoying initially. I'm used to it now.
Fair credit to him, he likes to go out at half 6, so he's just waking me up early to watch the news and have my coffee!!
Brian Murray
89
Posted 12/11/2021 at 19:42:52
Kieran, good idea about staying in Danny's to save petrol. I get quite emotional about the prices in fact I'm filling up. (Okay, I'll get me duffel!)
Danny O'Neill
90
Posted 12/11/2021 at 19:47:18
I see what you've done there, Brian!!
I'm in Speke tonight for a family 40th wedding anniversary in the Metal Box.
Pre-match drink and they only went and put Elton John on the juke box (if we still call it that). Talk about nostalgia. I'm at Wembley 1984 all over again.
Brian Murray
91
Posted 12/11/2021 at 20:10:58
Great times. Only my third visit to the twin towers. Milk Cup robbery, oh, and believe it or not, my arl fella bunked me and one of my older brothers in the Sunderland end in the 1973 FA Cup Final. As neutrals, it was a great day seeing them all jumping in fountains at Trafalgar Square after the match. Had to wait a long time for our turn, eh!
Brian Murray
92
Posted 12/11/2021 at 20:17:20
Speke / Halewood. Kopite stronghold in my experienc,e having worked there a lot. As Colin Harvey said, he grew up in Fazakerkey as an overspill off Scottie Road which was mostly Blue to this day, generations of fans in North Liverpool blue area. Same with my area, Walton. I think everyone's dad had a stint in Metal Box or Camel Laird back in the day.
Danny O'Neill
93
Posted 12/11/2021 at 20:45:13
Always felt in the minority here, Brian. The South of the city, although mixed, always felt more red.
My cousin, whose anniversary it is tonight, is blue and her dad, my dear uncle Jim (God bless and RIP) had a dog called Blue who used to roam the streets of Speke unattended, as many dogs did back in the day. "Kids and dogs" as one observer once described the place to me.
But most of that side of the family are Red, Istanbul attendees and all. Wish me luck. I'll be getting it from all angles tonight!!
Dave Abrahams
94
Posted 12/11/2021 at 21:05:59
Bill (83),
Well said. I remember the '70s, flared trousers and fly-away shirt collars with big-heeled shoes to add to the comedy. I bet there was millions of torn-up photo's after that era came to an end and people took a look at the state of themselves in that period... fuckin' whoppers – and I was one of them!!
Brian Murray
95
Posted 12/11/2021 at 22:40:51
Danny.
As I've got older and the realisation of what they done to us as a force in '85 hits home every passing year, I can't be in their company more than 5 minutes so hats off to you. You have more diplomacy and are a bigger man than me for that.
No black sheep (Reds) in any of our family or sons or nephews etc. Your mixed bag of a family has helped your therapy of being a Blue, as in biting your tongue with them. Anyway, catch up soon!
Brian Wilkinson
96
Posted 13/11/2021 at 03:53:29
While we are still on the subject of the new stadium and assuming the new stadium is up and running, what are people's feelings on the last home game at Goodison? And as we all know, not everyone will be lucky enough to be able to get a ticket.
So my thought on this is, how about showing the final home game on a big screen at the new stadium? Those that are unlucky getting a ticket at Goodison could at least get a taste for the new stadium.
I doubt this has ever been done before. Have some kind of concert around 7pm; those coming away from Goodison can then attend the Bramley-Moore concert, by showing their season ticket or match ticket stub.
Well, if Phil Collins can attend both Live Aid concerts at Wembley and Philadelphia, then why not the Evertonians at Goodison Park, then Bramley-Moore Dock, via train instead of Concorde?
Okay, it is a crazy idea, but if the stadium is up and running, and needs proof testing, then why not show the final game on a big screen, at Bramley-Moore Dock?
Kieran Kinsella
97
Posted 13/11/2021 at 04:00:14
Brian,
I guess it depends if the new stadium is ready. Remember Spurs with all the jobsworth safety inspections? We may have to play half a season at Prenton Park until we get our safety certificate.
But if it goes to plan, it should be quite an occasion. I know a few Hammers who were at the Boleyn / Upton Park for the last game. I should imagine a fair few will be going home with plastic seats or clumps of turf.
Mark Andersson
98
Posted 13/11/2021 at 04:04:00
Brian Wilkinson...
Why not have the big screen at our original stadium? I'm sure our cousins from across the park would be happy to accommodate real football fans.
Derek Knox
99
Posted 13/11/2021 at 04:10:56
Kieran @ 97,
"I should imagine a fair few will be going home with plastic seats or clumps of turf."
Surely that would reduce the Demolition Bill considerably. :-)
Kieran Kinsella
100
Posted 13/11/2021 at 04:23:24
Derek Knox,
Community effort. The old World War 2 spirit, we all chip in and save the club a fortune! Oh wait, Kenwright will probably autograph every square inch of iron and concrete and auction it off on eBay to bankroll Tommy Steele at the London Palladium.
Danny O'Neill
101
Posted 13/11/2021 at 10:19:24
Brian Murray, they were okay. More curious on my thoughts on our manager. Never known them so interested in Everton. It almost felt odd. Uncomfortable dare I say!!
Brian Wilkinson, I think that would be a fantastic idea. Maybe also a big outdoor screen and event on Stanley Park, a place that has also featured in our history?
Spurs tested their "operation" with a run out for the U23s about a week (possibly 2) before the first real fixture. I got a tour of the stadium prior to that and an explanation of their plans. They had about 20,000 turn up to watch the kids, which was a sell out based on available tickets.
Dave, I always bemoan being a '70s kid. Bad haircuts and everything from clothes to carpets and wallpaper seemingly being orange, brown or beige in colour. But I'll raise you the '80s shell suits as being worse. And yes, guilty your honour! And I too have photographic evidence to charge me so.
On the train heading back to London and recently passed Finch Farm. I sprinkled some "holy" water in the direction, which got a few bemused looks. And really I should be using it for rehydration.
Brian Wilkinson
102
Posted 13/11/2021 at 23:00:16
Yes the Stanley Park one I am liking. Going to be funny trying to keep the fans off the pitch for that final Goodison game, doubt there will be much turf left on the pitch.
For those season ticket holders that have had the same seat for years, surely Everton as a good will gesture, will allow those to have the seat, although have a feeling some will be leaving Goodison, with a seat in their arms, either way.
Tom Hughes
103
Posted 16/11/2021 at 09:08:24
Phil #68,
Many fans believe that safe-standing will meet any shortfall in capacity and future-proof the stadium. This belief might be quite misplaced.
Firstly, there are two sets of rules or legislation dictating increases in safe-standing ratios beyond 1:1. It is not just a case of the government changing its views following any trials. The green guide will dictate that ratio and is based on minimum spacial allowance figures, which are not that flexible.
To the extent that some existing stands with very tight rows could even see a reduction in capacity in safe-standing mode due to potential for spilling into aisles because of insufficient space and clearways within those rows.
Unfortunately, Everton have opted for a 750-mm tread depth for those areas earmarked for safe standing (so far). This is the minimum that will allow an intermediate step in each row and allow enough space to increase the ratio above unity (2 x 350-mm steps plus 50 mm for rail seat depth).
However, when calculating using minimum space, this only equates to approx 1.3:1 ratio for new builds (possibly upto 1.5:1 for older stands). At that rate, the areas envisaged for safe standing would only yield 2-3k increased capacity.
Yes, they could increase that by converting more seats, but you soon end up with less seats than at Goodison Park at such a low ratio. (And that of course is only if that legislation even changes.) Increased treads in those areas would be prudent to at least increase potential of those areas.
Brian Harrison
104
Posted 16/11/2021 at 09:41:13
Tom 103,
Those are very interesting stats as, like many fans, I was led to believe by the club that if the government allowed safe standing than we could increase our capacity to just over 62,000. But according to your figures under the new rules regarding safe standing, we will only increase our capacity by a few thousand.
I really do question the ambition of our club sometimes, when the club carried out its first consultation with fans over ground capacity, the overwhelming view was that we should have around a 62,000 capacity. I think without other clubs increasing their capacity by the time BMD is built we will still have only the 7th biggest capacity in the Premier League. Most clubs are looking to increase their capacity so we might not even have the 7th biggest capacity when BMD is built.
Given your stats and seeing Dan Meis is back in the fold, it might be worth one of our local journalists asking him, given the rules of the safe standing: Does he still believe we can increase our capacity to 62,000?
David Pearl
105
Posted 16/11/2021 at 10:17:54
Brian, I thought safe standing could only be used at one end or section? I've not read much into it. I don't know why it's assumed an increase in capacity. It's called 'safe standing' for a reason, I'm guessing. I probably care more about the atmosphere it could help create. Along with, of course, the safety. Not that l would use them, for now l can't stand because of my back.
From OTB Sports:
"A recent trial showed that safe standing areas are effective. Teams will not be able to increase capacity at their grounds but fans who want to stand during games will be able to do so safely. The standing areas will have rails in behind and rails in front where seats would typically be.
22 September 2021
Tom Hughes
106
Posted 16/11/2021 at 10:30:49
Brian, #104
Yes, I think a lot of people thought similar. I think there was also quite a bit of slightly mixed-messaging in the initial stages of the project. As we now know, there were actually 2 designs. One East-West (probably 60k+) for if we won the Commonwealth games bid, and the smaller traditional North-South for if not.
I asked the question about safe-standing uplift at one of the consultations and was told similar. I think the speaker was under the impression that 750mm automatically meant similar ratios to what we see in many German stadia, due to simply allowing two 350mm steps per row. However, most German stadia have treads in excess of 800mm and for a green guide spacial allowance of only 0.2 - 0.25m² per person, this can equate to ratios < 1.8:1 for the larger treads.
It is possible that the green guide may be changed in the future to allow a smaller allowance of 0.2m² for new builds too. This may then increase the ratio to the more favourable 1.5:1. If that was the case, to increase the overall capacity to 60k would require a minimum of over 12k seats to be safestanding rail seats. However, at just 1.3:1 approximately one third of the stadium would need to be safestanding to breach 60k overall capacity.
Tom Hughes
107
Posted 16/11/2021 at 10:39:56
David #105,
I think the proposals are for approx 6k at the south stand and 1-1.5k for the visitors section. I could be wrong. It's true that at present there are no formal plans to increase ratios, but the whole safe-standing movement has been built on that assumption to enable increased capacities and thus cheaper tickets etc.
John Keating
108
Posted 16/11/2021 at 10:46:07
Tom
You couldn't have learned all that stuff having a background from Godfrey?
How did the rest of us end up half daft?
David Pearl
109
Posted 16/11/2021 at 10:50:43
Tom, thanks for the explanation. It's going to be pretty special when it's built. Looking forward to see the difference if any in atmosphere. Goodison can be very quiet at times. Also will be interested to know where the away support will be housed. I preferred them behind the away goal.
Danny O'Neill
110
Posted 16/11/2021 at 11:22:44
Not sure I was following all those ratios! My only experience of seeing it was a trip to the old Olympic Stadium in Munich. It was years ago, so forgive the memory but I didn't see how it increased capacity. As mentioned above, a metal rail barrier in front and one behind. And they had pull down seats, so there were seats installed anyway.
But then I looked up Schalke's Veltins again, having done so previously on a similar discussion. I haven't seen it, as I always sit in one of the upper tiers when I go. If you want something on a similar scale to Bramley Moore, it says the capacity (seating & standing) is just over 62,000. But seated only, for international matches, is just shy of 55,000.
I'm know architect, so have no idea how that works out, but the 52,000 to 60 or 62,000 could be feasible. However looking at some of the discussion above, it will depend on regulation I guess. This isn't Germany after all.
David, it can be quiet. I've found for years, probably since the advent of all seater stadium thinking about it, that home fans in general are quiet and it's the away support that makes the noise most of the time. It's not really different when we travel to a lot of grounds. Possibly linked, possibly the more family nature of the game, whereas the away support tend to be a hard core. Possibly the football we've had to endure for years!
Tom Hughes
111
Posted 16/11/2021 at 12:24:42
John #108,
We all learned our own Godfrey survival techniques...
As with during any Brother McGovern maths lesson, or any lesson with Brother O'Brien, I learned to engage my not-so-daft-half as much and as quickly as possible. As a result, my ability to absorb some shoite knows no bounds.
Billy Bradshaw
112
Posted 16/11/2021 at 21:17:21
David @109,
I think the away supporters are going to be located at the bottom right-hand corner of the north stand behind the goal, the opposite end to the main home supporters in the south stand goal, supposedly the new Gwladys Street
David Pearl
113
Posted 16/11/2021 at 21:26:47
Thanks Billy. Wonder if the new Gwladys will still bear the name Howard Kendall. Lots of work has gone into this, and Everton have done well to reach out to the support. It's not all bad (it just feels it sometimes).
Dave Abrahams
114
Posted 17/11/2021 at 21:47:17
I can see a few problems when the building work starts in earnest on the site. Laing O'Rourke are notorious for not having union-backed men on their sites; The New Royal Hospital is a case in point, with pickets outside trying to get the site backed by the Union.
Everton are not showing any willingness to let the Union Officials have a say in who goes on the site, safety work, rates of pay etc and their go-to man, Joe Anderson, has been sidelined. So they have a meeting with his successor, Joanne Anderson, to see if she can get things moving regards to Union Officials having a say in how work is carried on and organised in the future.
Chris Gordon
115
Posted 28/11/2021 at 17:53:51
Bullshit. This will be a guilded cage, the best stadium in the Championship.
---
Add Your Comments
In order to post a comment, you need to be logged in as a registered user of the site.
Or Sign up as a ToffeeWeb Member — it's free, takes just a few minutes and will allow you to post your comments on articles and Talking Points submissions across the site.