Blues stumble into Sixth Round
By Michael Kenrick
16/02/2014

Comments (94)
jump

Everton 3 - 1 Swansea City
A beautiful sunny day at Goodison Park — a complete contrast to the horrendous weather conditions that caused the postponement of Wednesday's league game against Crystal Palace. That gave more time for some of Everton's injured players to recover a little more, with both Lacina Traore and Ross Barkley named in a strong starting line-up by Roberto Martinez.
Traore started with Barkley behind him and scored with a cute backheeled flick deflected home inside four minutes to set Everton on their way, after a nervy beginning to the game that saw Swansea almost score on a mistake by Coleman. And apart from the early goal, it was helter-skelter stuff with Everton struggling to settle against a weak but enthusiastic Swansea side.
Barkley had a good touch but drove his shot wide, then Mirallas got a chance to run at the Swansea defence but his touch let him down and he could not shoot. They started to play some better passing, Traore showing some good ball skills but Mirallas overhit his forward pass.
However, sloppy play at the back, with Pienaar gifting a silly corner, led to more attacking play by Swansea that allowed De Guzman to run in and power home a header that gave Robles no chance to save the first goal conceded by Everton in the competition this season.
After some poor midfield play, Everton suddenly burst forward down the left with a great flicked throughball from Pienaar that Baines crossed in early and Pienaar clipped beyond Tremmel onto the face of the far post, and back to Traore who tried to power a header that was well saved.
Gary Monk was forced to consider changing out Bartley who got hamstring damage early on tackling Traore, but the Swansea player stayed on until another heavy contact going in on Traore. Williams then replaced him.
The home supporters were not particularly impressed with some of the lazy and frustrating football that was allowing Swansea to play with more confidence, especially as Everton defenders got caught trying to pass the ball out of defence. But a direct ball up to Traore drew a foul on Mirallas and a free-kick in the D that Baines and Mirallas deliberated over... Mirallas curled to around the wall but chose the side Tremmel was covering.
A poor stub of the toe by Baines in attack gave the ball away and Swansea surged into acres of space, Vazquez lashing a tasty shot for Robles to parry. Barkley then saw some space but drove his left-foot shot wide of Tremmel's post. Coleman was then body-checked by Taylor, the kick fired in close to Tremmel at the near post as an ultimately disappointing first half drew to a close.
The early second-half play did not suggest Everton's sloppiness and lack of control was going to improve as the game at times was shockingly poor, with the Jagielka hoof-ball returning to Everton's repertoire. Mirallas did cut inside and feed Barkley who fired in a good low shot. Symptomatic of Everton's plight, some great play into the opposition area by Coleman ended with one too many step-overs that was gifted to a Swansea defender.
Everton finally won a corner, played short that Barkley looked to flick across the area but it was intercepted and Swansea were off up the field again. Martinez decided to change things a little, Naismith and Osman replacing Traore and Barkley, neither of whom had played particularly well in a disturbingly poor second half.
But Swansea continued to make things difficult for the home side, not exactly parking the bus but denying Everton space and time, snapping at heels and closing down with lively enthusiasm that at times put to shame Everton's more lethargic and uninspiringly laboured stuff. There was some better play with Coleman overlapping, the cross perfectly set up for Pienaar who headed it wide when it seemed easier to score.
However, with nothing really happening, Naismith anticipated a terrible backpass by Taylor and stroked the ball home through Tremmel with his first touch, to rescue the Blues' potential embarrassment.
Some better play saw Coleman pull back a superb ball for Mirallas in plenty of space to balloon it horribly way over the bar, a glorious open goal — an absolutely shocking miss that summed up the paucity of Everton's play.
There was another gift for Everton as Naismith got in front of Richards and drew a foul, clear penalty, that Baines lashed ferociously into the bottom corner of the Gwladys Street net to finally assuage the frustrations of the home crowd.
With an opportunity to finally "be themselves", Everton tried to pass their way through Swansea with some slick passing that went nowhere. A stupid challenge by Lita on McCarthy led to some unnecessary handbags in the centre-circle, and bookings for two of the visiting protagonists. Naismith was smacked in the face by Amat and needed a few minutes to recover, as Deulofeu came on for Mirallas to play out the final minutes.
Naismith was still suffering from concussion and finally left the field, leaving Everton down to 10 men for the final minute of the regulation 90, and 4 minutes of added time, providing Swansea a late impetus, with Robles doing his best to give up a goal. The final whistle came and Everton had stumbled through somewhat unconvincingly to the last eight of the venerable old competition.
Scorers: Traore (4'), Naismith (63'), Baines (pen:72'); De Guzman (16')
Everton: Robles; Coleman, Jagielka, Distin, Baines; McCarthy, Barry; Mirallas (87' Deulofeu), Pienaar, Barkley (59' Osman); Traore (60' Naismith).
Subs: Howard, Stones, Hibbert, McGeady.
Swansea CIty: Tremmel, Richards, Bartley (31' Williams), Amat Y:82', Taylor, Canas Y:87', De Guzman, Hernandez, Routledge (46' Dyer), Lamah, Vazquez.
Subs: Vorm, Britton, Bony, (69' Lita Y:87') Tiendalli.
Referee: Kevin Friend
Attendance: 31,498
---
Reader Comments
Note: the following content is not moderated or vetted by the site owners at the time of submission. Comments are the responsibility of the poster. Disclaimer
Matthew Salem
283
Posted 16/02/2014 at 12:52:15
Swansea put out a B-Team....we have no excuses today...
Harold Matthews
284
Posted 16/02/2014 at 12:42:22
Well the bookies got it right again. Traore was 9-2 favourite to score first goal earlier in the week.
The lineup looks pretty hot. It won't be easy for the big fella but we wish him well.
Jackie Barry
285
Posted 16/02/2014 at 12:53:59
If their team is what Kunal posted then I would hardly call it a B=team. However still no excuses today, I agree with that.
Chris Sillett
286
Posted 16/02/2014 at 12:54:49
Good team out today, looking forward to seeing Traore and I think he will get a goal or two! Expecting a comfortable win and I say 3-0 to Everton :-)
Brian Waring
292
Posted 16/02/2014 at 13:09:22
Supposedly Swansea have changed the whole of their back four.
Max Wilson
301
Posted 16/02/2014 at 13:23:22
1.20pm Sunday. Team Sheet looks great. Robles preferred to Howard, a little suprise. Deulofeu and Ossie on the bench. Fingers crossed!
Dick Brady
304
Posted 16/02/2014 at 13:33:04
Swansea have named a very weak side here. We should win easily. No excuses.
Jermaine Jennings
306
Posted 16/02/2014 at 14:19:07
Fucking pants 1st half that was...all of a sudden we can't defend...they group of players need to look at themselves they're fucking cowards
Jim Harrison
307
Posted 16/02/2014 at 14:21:42
Yeah, to be honest Stephen, I would rather see Osman than Barkley in the second half
Mark Andersson
309
Posted 16/02/2014 at 14:22:08
Still Waiting for the Old Lady to rock, even the commentators are asking questions about the lack of atmosphere, while I'm here in Australia screaming my lungs out and waking up the Aussie's, Come on you blue fans scream you hearts out for that win.
Kevin Rowlands
311
Posted 16/02/2014 at 14:22:46
I agree Jim, for all Barkley's talent he's like a headless chicken at times, Osman is a much 'smarter' player. Some very uncomfortable viewing in that first half, hopefully we'll step it up a gear second half, COYB.
Max Wilson
312
Posted 16/02/2014 at 14:20:14
Half time:Great start from Traore! Terrible start from the the rest of the team, can't believe how bad we've been at times. Like the whole team needs ECT. I hope Roberto bollocks them like the rest us want to.We need to see 100% better performance the rest of the game! Did you think you could stroll it guys? Get real!
Colin Glassar
313
Posted 16/02/2014 at 14:27:19
It's our defence that's causing all the problems. The MF players don't know what to do as every time Swansea attack the defence crumbles. And up front Barkley and Mirallas are far too greedy. Now we can all see why Lukaku has stopped scoring, no service to the main attacker whatsoever.
Ray Roche
314
Posted 16/02/2014 at 14:28:42
Let's be honest, we're lucky to still be in the game. If Swansea had anything up front they'd be 3 or 4 up by now. Defensively we are crap, the sooner Jags gets his act together the better. we have nothing up front and look laboured when we attack. No guile and no penetration. I'd take 2-1 right now, never mind the "6-0" etc that people on here were expecting.
Colin Glassar
315
Posted 16/02/2014 at 14:32:26
Ray Roche, we could've had a hat full as well.
Shahul Hameed
317
Posted 16/02/2014 at 14:36:28
Team looks out of sorts. Need to recall when was our last clean sheet.
Tony Twist
318
Posted 16/02/2014 at 14:36:17
Swansea's second team superior to our first team sums everything up. We are so lazy and can only play at one pace. We can beat these easily but no-one seems bothered. It's all very embarassing at the moment but we should win this.
John Paul McGurk
319
Posted 16/02/2014 at 14:45:07
This is depressing, we need Gerard.
Max Wilson
321
Posted 16/02/2014 at 15:04:51
65 mins. Gradually better, c/o lots of errors by Swansea. Naismith's goal was easy after a superb pass.But he and Ossie have shown the energy and spirit the rest of the team lacked. They seem to have woken everybody up. Traore looked as if he was still crocked.
Colin Glassar
322
Posted 16/02/2014 at 15:10:33
A very flattering score line but much better since Nessie and Ossie came on. Too many poor performances IMO.
Michael Kenrick
323
Posted 16/02/2014 at 15:26:11
Really a very poor display, and a game that could have easily gone away from Everton. It was probably spoiled, if such a thing is possible, by the early goal that seemed to give the players an early sense of over-confidence they never really shook off.
When's the draw for the Sixth Round? Play like this against one of the few remaining 'big' sides and we won't be going mush further.
Tony Twist
324
Posted 16/02/2014 at 15:24:54
All is not well but a win is a win. I just hope Martinez is searching for a couple of decent central defenders coz the ones we have are poor. Very sloppy play all over the pitch but I hope we can get to the final and beat the RS.
Nick Entwistle
325
Posted 16/02/2014 at 15:28:52
Job done and into the quarters.
'Naismith drew a foul. Clear penalty' MK?
Whenever someone draws a foul they're thinking dive. Like Coleman at Spurs he was going down before contact. Don't like to see it.
Brian Waring
326
Posted 16/02/2014 at 15:34:33
Won comfortably without getting out of 2nd gear.
Mark Andersson
329
Posted 16/02/2014 at 15:28:42
Wow, we got away with it. Good on Naiesy who saved the day. Our back four look very dodgy
too much possession carelessly given away. Needs sorting if we are going to have a strong finish to the season. I look forward to reading other peoples post.
Peter Barry
334
Posted 16/02/2014 at 15:35:36
One day , I know its coming it must be, we will see a positive post from Nick Entwistle.
Kevin Rowlands
350
Posted 16/02/2014 at 15:42:12
Comedy of errors at the back at times, thank fuck Bony and Michu were not playing or we could well of been out, never thought I'd be saying this but Naismith is looking a real handful up front, we need to start showing more faith in him and play him more.
Bill Gall
352
Posted 16/02/2014 at 15:45:05
Swansea game once again proved that a quality midfielder is long overdue at Everton. The critics of Osman must see what someone who can hold the ball up and open defences can do — pity he can only last 30-40 mins.
Patrick Murphy
358
Posted 16/02/2014 at 15:48:07
If Jags isn't careful he won't be going to Brazil, he is the player who looks the most uncomfortable on the ball and as he is the Captain it isn't good enough - defensively he is as good as anyone but with the ball he lets himself down. A pretty average performance all round but we got through and that's all that matters. However, we still lack a commanding player who gets the rest of the team going. The new guy Traore scored but offered very little else, I honestly wonder how some of these players manage to earn a living when they seem to have so little talent, mind you Naismith did well again and he's much better in the centre forward position. BTW if we do have to travel to the other place rather than the Emirates can we hold all talk of it until the week of the match because we still have some very important games to play before then.

Mike Oates
361
Posted 16/02/2014 at 15:50:51
The real dilemma is Barkley. He's been built up to world class far too early. You then expect far too much from the lad and he just can't deliver at the moment. It's no coincidence that the substitution of Barkley and Traore like for like with Osman and Naismith gave us far better shape and movement.
Barkley isn't reaching the level from 2-3 months ago and his contribution is poor. I do think he can become a great player but at the moment Ossie gives us more - and I never thought I'd write that.
Colin Glassar
366
Posted 16/02/2014 at 16:00:29
Mike Oates, I said a few weeks ago that Martinez needs to scale back a bit on all the praise and hyperbole on Ross and Seamus. Too much expectations on young shoulders and all that.
I also think he's not 100% over the toe injury. It looks likes he's pulling out of tackles although there's nothing wrong with his shooting.
Tahir Abdullah
370
Posted 16/02/2014 at 16:03:39
Amen, Mike Oates; finally it's hitting home. Barks has massive potential, but needs to start adding more to his game than the current cut-and-thrust dribbling. Intelligence off the ball and learning to pick a killer pass will do nicely for our young Ross.
Colin Williams
372
Posted 16/02/2014 at 16:11:39
We were very poor today. Jags was shocking, again.
Ian Tunstead
376
Posted 16/02/2014 at 16:14:13
I don't know what game you were watching, Mike, but I thought Barkley played well. The problem is people are expecting Barkley to win games on his own which is ridiculous at this stage of his career, but I saw enough evidence in today's game to show that he has what it takes when on 2 or 3 occasions he created chances all on his own and managed to get 2 or 3 shots off that on another day may have gone in.
What exactly did Osman do? The reason we played better in the 2nd half was because Swansea players tired and made individual mistakes.
Michael Winstanley
377
Posted 16/02/2014 at 16:08:23
A decent performance and great result. Swansea gave us a game first half but second half there was only one winner; we raised our game and scored then took control of the game.
I think Osman and Naismith are excellent options off the bench in the last 20. With the option of Deulofeu or McGeady as added pace, we have options to influence the game. I thought Naismith was excellent today.
First half, Barkley was our best player, he was always looking to find a shooting chance or play someone in. I thought Traore played well and showed a lot of energy before fading in the second.
I like the way we played today, kept trying to do the right things but I'd prefer to see our midfield be asked to take control of the ball rather than Jags and Distin.
It's no surprise in the last 20 we looked our best; most teams tire against us. It was nice to see us take advantage and then dominate the space in the middle of the park.
Coleman MotM.
Callum McNab
380
Posted 16/02/2014 at 16:33:14
Bill Gall, spot on, mate. Oh what we would be like if we still had Arteta?
Wayne Smyth
381
Posted 16/02/2014 at 16:12:50
Tahir/Mike, what needs to hit home is that Barkley is a 20 year old kid, getting his first season of regular football playing in probably the most demanding position on the park.
So what we need to do is get off his back, give him full support while he's in the team and accept that he's not the finished article by far, while affording him our patience to improve.
He's certainly not going to improve and expand his game if benched. His natural technical ability, strength and pace will serve him well. His decision-making will come with experience. Today he could've had a couple of goals were it not for their goalie. Its clear to me at least that he will become a far better player than almost anyone else in our squad. He is probably on a higher level than Deulofeu, even.
You have to credit the manager with the subs though. Both did superbly and Naismith in particular changed the game with his movement and finishing. You can argue they came on at the right time when the Swansea players were tiring. If Barkley and Traore had come on with 30 minutes to go for Osman and Naismith, I think the contribution of both sets of players would probably have been reversed, so it's not as cut and dry as you may think.
Graham Mockford
383
Posted 16/02/2014 at 16:43:43
I think the substitutions changed the game. Very lacklustre first half but we did enough in the second for it to end up being pretty comfortable.
I have still got however this nagging doubt about Barkley. Is he as good as the media are making out? Don't get me wrong he obviously has real ability but sometimes he seems to slow us down. He's got three goals and no assists all season, not exactly the return you might expect. It will sound like heresy but maybe £50m would be worth taking.
Tony J Williams
385
Posted 16/02/2014 at 16:46:48
Ultimately a comfortable win so fairs fair. I personally thought Barkley had a mare, consistently taking too long and losing it so many times.
Colin Williams
388
Posted 16/02/2014 at 16:42:12
People who knock Ross about his performance are talking "shit"... again. The boy is trying to get back his sharpness after a couple of weeks off. You should look more at the performances of our more senior players, just not good enough.
Michael Winstanley
389
Posted 16/02/2014 at 16:51:37
I think you all need to watch the first 45 mins again and see how often he's on the ball, how many times he beats players, is involved in our build up play, how many chances he creates for himself.
He is coming back from injury but I see nothing wrong with his performance today, he will only learn from each game. He really is an exceptional player.
Osman could not reproduce his performances if he started in his place. Osman is much better an option coming from the bench when the opposition are tired and there is more space in the middle of the park.
Ross was dynamic today, any criticism for the first half performance I can't understand.
Ray Roche
390
Posted 16/02/2014 at 16:57:12
Barkley reminds me a bit of James Vaughan in one way, trying so hard to be the player we (and he) want him to be, eventually becoming a headless chicken. If he calms down a bit and puts his foot on the ball and lifts his head up occasionally, he'll be that player.
Tom R Owen
392
Posted 16/02/2014 at 17:02:56
On a scale of 1 to 10 how crap do people think Pienaar is
My vote a big 10- fucking useless and does not care
Said two years ago bad move re signing him
Jim Bennings
393
Posted 16/02/2014 at 16:53:23
It's now about time that people started showing Steven Naismith the respect he deserves. I have been saying for ages now, every time he comes on and plays down the middle, where his proper position is, he looks like scoring goals. He is actually a far better finisher than I first thought he was, he seems a natural. Let's put it this way: it was only when Naismith came on that the game swung in our favour.
I hope Naismith can be fit for next week, because Traore for me either looks way short of fitness or just has little to offer. Naismith showed both Lukaku and Traore what is required to be a successful forward in the Premier League.
Naismith is limited but then technically so was Timmy Cahill but what they both give you is endless effort and a canny ability to read the game and show for the ball. Steven Naismith showed more mobility in that last 20 minutes than Lukaku had in his last 8 games.
I know Traore started well with his goal but both he and Lukaku could do worse than see the work and effort that Naismith ALWAYS displays when he comes on as a sub. I was actually a bit disappointed with Traore not seeming to win a single header... Did he actually win one in the time he was on?
Seems to me much like Lukaku, he won't relish playing the lone striker role, whereas Naismith battles and shows for the ball far more, and somehow, like Tim Cahill used to, has perfected the art of finding himself in scoring positions.
A good win nevertheless despite a very lethargic first hour, too many players to me look faded badly including our midfielders. Barkley looks to be missing something at the moment... whether he is not 100% or still trying to find the form he had before getting injured, I am not sure but... he isn't really dictating games like we know the lad can.
I can see us stumbling through the rest of the season to be honest. We haven't been in the grove since before Christmas, we are no longer bossing possession in matches, and I hope we can find a second wind from somewhere.
A good win in the end tempered by a disappointing Sixth Round draw but, hey, who knows... let's just wait and see now.
Steavey Buckley
399
Posted 16/02/2014 at 16:46:33
Swansea surprised me in the way they went about the match in the first half and showed they wanted to win more than Everton, who appeared not to have got out of first gear. Yet, it was Everton who went ahead after 5 minutes through a backheel from Traore. Then a Swansea move saw them equaliser 10 minutes later with a darting headed goal. Later, Mirallas should have made it 2-1, but scuffed his shot wide when easier to hit the target and score.
The substitution of Traorie with Naismith was the real game changer, and so he is my Man of the Match, whose intelligent runs into penalty area brought about his first goal through an interception, and later created a penalty with his darting run in the box that saw him tackled from behind and Baines dispatched the penalty with all the authority of a great penalty taker. In between both Pienaar and Mirallas managed to miss when easier score.
Both Baines and Coleman should be encouraged to get forward as often as possible because McCarthy and Barry play so deep allowing for the extra cover the full backs need when Everton lose the ball and there is a quick counter attack.
On a sour note, towards the end of the match, Swansea players started to dish out retribution and both Swansea players should have been sent off for the reckless tackles on Naismith and McCarthy; while another Swansea stood over McCarthy menacingly while he lay injured.
Jim Bennings
400
Posted 16/02/2014 at 17:11:28
Ray
It's the way we coach kids here in this country. In Spain and South America its about total technical control and thinking with the ball at your feet, nothing is hurried. That's why you very rarely ever see a British kid with the technical talent of a Suarez or Iniesta, or Messi, Xavi ect ect.
Ross Barkley has some serious talent but, unless he starts or rather we start to nurture and coach him more, then he could just go down the Jack Rodwell route. I believe Barkley is better than Rodwell but I recall thinking big things of Rodwell after he scored what I call a 'Rolls Royce' goal against United at such a young age.
Let's hope Ross can keep his game moving upwards and let's hope that in time he can iron out some of the more annoying aspects of his game, like holding onto the ball too long or trying to do too much at times. It will come in time.
Eugene Ruane
411
Posted 16/02/2014 at 17:30:18
Had a fiver on 4-1 at 25/1.
As far as I'm concerned, Pienaar owes me money.
Even worse, my mate had three nicker on Traore first goal and 3-1 at 75/1 - he spent added time laughing at me and wildly applauding our back-passes.
As for the game... shite. It really looked like we had been slipped a large collective Mickey (and Jags looked like a mid-table Business Houses player).
I've said before: they ALL need to work on their concentration.
Jim Bennings
418
Posted 16/02/2014 at 17:37:16
Pienaar was no more guilty of playing below par than Barkley, Barry and McCarthy in the first half.
The whole midfield looked so tired and jaded but then we have looked this way since Boxing Day in all honesty.
Even Mirallas was average today, never got going.
As I say, there is still a way to go this season and we need to find a second wind with a bit of gusto sooner rather than later.
Pablo Connelly
420
Posted 16/02/2014 at 17:43:30
I am sorry but the headline, 'Blues stumble into the 6th round' is nothing short of ridiculous. Where we at our best? No. Did we defend well? No. But let's be clear if we took our chances it could easily have been 6 and we did get 3. Swansea were awful for me and lucky to get away with what they got.
Jim Bennings
421
Posted 16/02/2014 at 17:50:25
Pablo
Swansea were not awful, they bossed pssession for the first hour of the game.
They were petulant at 3-1 granted but the game only really swung in our favour when Naismith and Osman came on.
Eugene Ruane
422
Posted 16/02/2014 at 17:44:36
Jim, Pienaar missed a chance that a tin of Ye Olde Oak ham would have buried - he owes me £130 nicker, end of story.
Brian Denton
424
Posted 16/02/2014 at 17:51:02
Jim 393, good comment re Naismith. He is limited, but is certainly not a bad player, and his finishing one on one is better than we have had for some time.
Ray Roche
429
Posted 16/02/2014 at 17:54:42
Jim Bennings,
Good points, Jim, Barkley has got a lot of ability and I would hope Martinez will be the guy who can bring it out. I'm not sure Barkley would progress as much if Moyes was still here, though. Maybe if Martinez had been here in the formative years of Rodwell and Vaughan they'd have been better players.
Pablo Connelly
430
Posted 16/02/2014 at 17:56:29
Jim, I agree with Naismith and Osman comment but how many saves did Robles have to make? Swansea created nothing and suicide defended all game. We had more of the ball at Anfield, it counts for nothing if you are toothless, like I said, Swansea were awful.
Brian Hennessy
431
Posted 16/02/2014 at 17:50:01
I thought we missed Osman until he came on; no-one showing for the ball, particularly at throw-ins. McCarthy in particular has been hiding of late when we have the ball
Barry's performances too have really dipped.
Naismith did really well when he came on; despite all the critisisim he gets, he is a great finisher.
We look wide open at the back when anyone plays a half-decent pass through the middle. Jags needs to sort himself out quick, he has been shocking lately
Bring on the Gunners, glad we have them over the other crowd.
Ian Tunstead
434
Posted 16/02/2014 at 18:03:37
Ray, Vaughan and Rodwell were constantly injured. It wouldn't matter a jot who was their manager if they couldn't play.
Mark Tanton
440
Posted 16/02/2014 at 18:07:47
For me the player who most disrupts any fluidity and slows any attack that comes through, or near him, is Pienaar. Every time he gets the ball, he stops... turns one way, then the other, and generally conducts his game at walking pace. Very frustrating, but he's just not the player he once was.
Colin Williams
441
Posted 16/02/2014 at 17:37:05
Hard to believe the talk about the performance of Ross today.... What the fuck do you expect? Look at the piss-poor games that Jags, Distin, Pienaar... etc (senior players) have had, not just today, also during the last month.
I believe if Stones had played and performed like Jags, Distin and other senior players... he would have been hammered!!!! (The boy is a top talent!) Thank fuck he wasn't selected.
FFS, give the young players a chance to develop into top players.

Wayne Smyth
442
Posted 16/02/2014 at 17:55:53
Jim/Graham, did you ever see Ronaldo in his first few seasons at Man Utd? I think some on this forum would've sacked him off for the first reasonable offer that came in because he was less than perfect. Just like Ross, he had the technical attributes, but his decision making and final ball was poor.
Ross will come good if he can keep fit. He has a positive manager to give him the space and opportunities to develop in his best position, not turn him into a safety-first player like someone we could mention.
Regarding Rodwell not living up to his potential, I recall a certain manager saying "I didn't know he could do that" after that goal against Utd. Well our manager should've fucking known he could do it, he worked with him every day. Aside from probably being too afraid to do anything spectacular, I think Rodwell's main issue was always his fitness.
One final thing about Barkley, Graham. You say he has no assists, but I recall a surging run which resulted in a sending off for the opposing player and another run which resulted in a free kick from which we scored. Can't remember the game, but think it was one of the early ones this season.
As for the rest of our team, I actually thought Pienaar did okay, so I'm surprised to see any criticism. Many chances we create normally go through him. Wasn't impressed with Barry/McCarthy or Jags and Distin today, though.
Tom Bowers
444
Posted 16/02/2014 at 18:06:42
I don't think we missed Osman. It was just a poor performance, starting with bad defensive play in the first minute, which led a disjointed display all around for the rest of the game.
The Blues got lucky with that bad back pass which finally took away the Swans spirit.
Personally I am glad Everton play Arsenal. Anytime RS get beat is fine by me. Hopefully the defence will be more secure next week.
Raymond Fox
446
Posted 16/02/2014 at 18:02:35
I actually thought Pienaar had a good game, yes he did miss the good heading chance but otherwise played well with plenty nice touches! Wish he was 22 & we had two of him.
Jags might be captain & an England regular, but I don't think he is suited to the way Martinez wants him to play!
They gave me the willies when passing it about at the back, especially the first half.
Patrick Murphy
448
Posted 16/02/2014 at 18:12:07
I thought that Pienaar should have got Man of the Match today, all of our best moves in the game he had a part to play... and I also thought that Barry did a good job. McCarthy looked a little ragged today and the two full backs, apart from brief periods, were far from their best.
Ray Roche
452
Posted 16/02/2014 at 18:21:12
I also thought Pienaar had a good game, he is also, according to OPTA, the most fouled player in the Prem before today's matches.
Kevin Tully
454
Posted 16/02/2014 at 18:23:06
WTF with the headline? What do you want? Blues win 7-0?
Serous misunderstanding of how P.L. sides approach every game. Message to Ed's - professional football is not all about the team sheet.
Bill Gall
456
Posted 16/02/2014 at 18:09:07
Wow Barkley only 20 and missed a couple of seasons with the double leg break . What is he going to be like when he matures in a couple seasons of regular football ?
Have a number of supporters remembered he only came into the team this year and instead of getting on his back this early in his career start giving him encouragement.Yes he will make mistakes-yes he will not be a matchwinner every game and yes he is not the finished article.
The praise he recieves from the manager and the media is always for his Potential to become a great player not that he is. Looking up the word Potential in the dictionaryit states (possible but not yet actual)
So instead of criticizing him start encouraging him and make sure he feels that the supporters want him at Everton-.He needs time and experience to go from possible to actual.
Gary Mortimer
459
Posted 16/02/2014 at 18:26:03
Peanuts was man of the match today - constantly on the move and looking for the ball. Yes he missed that header, but also hit the post. In my opinion the easiest chance missed today was Mirallas' sitter. Mirallas had a poor game.
McCarthy and Barry were dreadful today they offered nothing going forward and didn't do much of a job protecting the back four. Distin was great one minute and then Bambi on Ice the next. Jags was poor. Baines and Coleman play so far forward they have no space to pile forward into compressing the play.
Nais looked a handful when he came on and offer more that Traore who was last after 10 minutes.
Dave Williams
460
Posted 16/02/2014 at 18:27:44
Jim Bennings is right- we have lost the swagger we had before Christmas and we need to find it again quickly.
Gerard and Ross need to get match fit and if they do we have a really good chance against Arsenal who we played off the park at the Emirates a few months ago when they were both playing well. If they can get back to what they were then I expect that to rub off on the others.
I can't see how anyone can compare Ross to Rodwell- Jack was potentially a good defensive player but Ross can become a great - we have to remember he is still a kid and needs time. Traore scored and will again need time to get premier league match fitness before we can properly judge him.
Back to Jim and I couldn't agree more re Naismith- gives it all he's got and is a natural predator. He needs our support- I was made up for him today.
Darryl Ritchie
461
Posted 16/02/2014 at 18:36:18
To be fair, Swansea had a good game plan: their tactics were sound. Defensively , they were right on top of us all game.
Offensively, they missed Michu more than we missed Lukaku.
Also, kudos to the club for the pitch upgrade in the summer. Even after all foul weather, it was perfect. I don't think RM's passing style would have been possible on last seasons field.
Jim Bennings
463
Posted 16/02/2014 at 18:44:54
I am glad that people agree regarding to Naismith.
Just think the lad does the basics what Lukaku seemed to have forgotten over the last two months, which is work hard, move into space when the ball is not with you, and start fighting for the ball and more importantly showing for the ball.
If Naismith can do it then Lukaku and Traore should be able to aswell and it annoys me when other don't do the basics of the game.
Naismith reminds me very much of Tim Cahill, with maybe slightly less mobility to take on scissor kicks ect but he has the same fight, I like the fact he seems to know what it means to pull on the blue shirt and play for Everton F.C.
Traore, its still early days, I thought it was a good poachers goal but he obviously doesnt have that long to gain fitness and get used to the English league.
If he plays at Chelsea next week he is going to have to use that big 6'8 frame of his to bully Chelsea's centre halves a bit more than he did in general today
Early days but need to see more movement and a bit more willingness to jump for headers, maybe that comes with fitness who knows?
Jim Bennings
465
Posted 16/02/2014 at 18:54:28
All we ask for as Evertonians is that players work hard and at least look alert and want to be on the pitch.
Without sounding as though we are starting up a Steven Naismith fan club, I cannot help but like watching the guy display a hunger to do well.
Forget trying to judge him when he has played on the right of midfield, he is not and never will be a wide midfielder and I have said before time and time again would Cahill have been the same fans favourite had he been deployed out of position?
No he wouldnt because he is not built for it.
Even Mata has suffered under Moyes already by playing out of position.
Give Naismith the chance to play where he should and you will see and Everton attack with more bite and more passion.
Ian Burns
466
Posted 16/02/2014 at 18:40:01
I was disappointed with today's performance, no criticism of individual players from me but the team in general appeared lethargic. I have seen one or two comments about players not caring but I will never for one single moment believe that when a player pulls on that blue shirt he doesn't care - some such as Barkley care so much they make errors out of wanting be the player we all know he can and will be.
Having said all of the above, we pulled through and that says a lot about the management of this club right now but I hope the next phase of our development is to add a bit of pace in our passing when the opportunity arrives and a little sharp movement to match.
Not sure Traore is an EFC type of player, was a tad disappointed but he certainly showed he wanted to play, so again no criticism there from me.
Simon Hermansen
473
Posted 16/02/2014 at 18:41:33
Did enough today. Thankful its Ars in 6th round, couldn't stomach another derby at their place just yet. I notice Ars have got 2nd leg of CL game the Tue after the next round so should face a weakened team.
Jags and Distan are class defenders but have never had to play football in the way RM wants them to, they are shaky and other teams know it. In time they'll be replaced but for now we need to find a way to limit the amount of ball they see cos its an accident waiting to happen everytime. Barry and McC need to be much more available for the easy ball from the CDs
Linda Morrison
476
Posted 16/02/2014 at 19:08:09
We won a match that could have been a bannana skin today.
stop going on at the players I expect us to beat the arse
Drew Shortis
477
Posted 16/02/2014 at 19:04:15
I only got to watch the second half due to work but we looked pretty much in control and had quite a few good attacking moves. Perhaps not a vintage performance but we got the job done. I agree that Pienaar had a good game. The header chance came from a deflected cross and he had to react very quickly.
I was really pleased with Naismith's contribution. He makes up for a lack of skill with endevour. He made good runs and his finish was excellent. He shouyld clearly only be employed as a striker where his instincts come into play. He has been a good servant of the club, never sulking when he has been left out or played out of position. It's good to see him finally getting some minutes up front where he belongs. Hope his jaws OK!
Patrick Murphy
478
Posted 16/02/2014 at 19:13:27
I know it's early days but I see Traore as another Jo type player - but I hope proves me wrong.
James Lauwervine
481
Posted 16/02/2014 at 19:14:25
This is such an over-critical report on the match. I await Lyndon's report which is always a fairer and more-balanced view of the game.
Naismith did really well I thought. Scored a poacher's goal and won the pen, great stuff from him. He was getting battered all over the place though and the ref should have intervened. For him to end up leaving with concussion is ridiculous, they clearly had him marked. Pienaar was very good today. It was a difficult game though against a team that fired up under their new manager.
Martin Mason
487
Posted 16/02/2014 at 19:17:12
I thought that it was an open and entertaining game with Swansea playing a very good possession and closing down game that we struggled against until quite late on. I think that the criticism of Barkley is unfair and ditto Pienaar who I thought had a good game.
This is the time of year when most clubs are grinding out results and this was a good win in the type of situation that we have floundered in years past, such as Wigan last year? I thought that Naismith was exceptional with great thought and movement on and off the ball.
A difficult draw next but one that we can win possibly with a replay. I'm very relieved that we aren't playing Liverpool away.
Andy Veitch
490
Posted 16/02/2014 at 19:31:08
I'll tell you who else was off their game today: The supporters!
I've never heard it that quiet for a long time. Sometimes if the players are struggling, we need to raise the roof.
Peter Mills
511
Posted 16/02/2014 at 20:12:53
Some on here think Barry played poorly, others that he was MOTM. I'm in the latter category.
In an era when centre forwards are sent off for brushing an arm against a defender's head, the guy who left his shoulder in to connect with Naismith's face should be subject to some disciplinary action. He knew exactly what he was doing, and deserved more than a yellow card.
Jim Bennings
512
Posted 16/02/2014 at 20:23:48
Peter
It was that number 2 of Swansea, a right dirty bastard all game
Peter Mills
516
Posted 16/02/2014 at 20:36:19
Thanks Jim, that's exactly what I thought!
Sly Silverman
519
Posted 16/02/2014 at 20:42:05
Patrick -478- We will never see Traore start again. He looked like he had wandered off the film set of Avatar, all that was missing was his bow and arrow and a flying dragon. Dreadful.
Harold Matthews
523
Posted 16/02/2014 at 20:21:41
Wasn't a great game but it's very difficult to play good football in cold, blustery conditions and a blinding low Winter sun.
Nothing wrong with the result but teams are sussing out the way we play from the back and are forcing our slow buildup to get even slower.
Michael Evans
525
Posted 16/02/2014 at 20:55:40
Have read and understood a lot of the criticism of Naismith.
However, I couldn't help but warm to him today - not just because of the obvious !
100% effort and he clearly loves wearing the shirt/knows what the club means to the fans.
Well played.
Jon Cox
531
Posted 16/02/2014 at 21:08:08
Just back from the game,
JB has it completely right (as usual) Nais, MotM by a country mile. We need to get back to our peak as at Arsenal and Man Utd. This won't be easy.
Forget Lukaku, It's obvious that the orders from the Bridge have been given. I don't know where we go from here in terms of a striker but, until we do sort it out, Mr Naismith gets my backing.
Not the best game to travel from Somerset for but I'll say this: some people will run through brick walls for Everton and others think it's their divine right to play footy at the top level.
For me, the next chapter reads, 2-2 draw with the Arse.
REPLAY AT GOODISON UNDER THE LIGHTS.
Jon Cox
540
Posted 16/02/2014 at 21:32:54
Harold, 523, FYI,
"Cold, blustery" it was not.
Mate, there was not even a breath on my face as I sat there in the Upper Bullens. And since I'm really cognizant of what is going on at all times above my head, there wasn't even a Chemtrail. So it was really really Blue. A bit on the Man City side... but, hey, as the day goes, on the sky becomes a more distinctive Royal Blue.
Arsenal; let's use everything we've learnt over the past. Shut Arse out; do what teams have done to us i.e. park the bus, and if we can't win at theirs, then let's drag them back to ours under the lights and the power of the Gwladys St.
We can win this. COYB
Phil Sammon
545
Posted 16/02/2014 at 22:09:20
Sly 519
That had me in stitches.
Tim Greeley
560
Posted 16/02/2014 at 21:40:35
I enjoyed it overall. Always tight with this crew but we were fairly well on top most of the game. Well done to Nessi and screw that Douche that gave him the shiver. Who the fuck was that dude??
As to Arsenal fielding a weakened team, I've seen him do it in the past in early rounds but I don't think they have been this far in the Cup in a few years so I think Wenger will be going for it. And I think we will give it right back. A draw and a return to Goodison could be in the cards. Deulofeu to start would do me.
Simon Davis
721
Posted 17/02/2014 at 19:36:17
This game confirmed something that has puzzled me since the 1-1 draw at Arsenal. Quite rightly after Deulofeu's superb strike I read a story on ToffeeWeb that a number of foreign clubs were looking to loan young talent to the Blues to bring on. Roll on January I thought. Nothing happened and towards the end of that month West Ham are in pole position to sign Traore on loan. Suddenly Everton appear interested and it looks like he will sign on loan for us. Then Monaco's centre forward Falcao gets injured and it looks as though the deal is in jeopardy. Apparently they paid £15 million or so to Anzio for his services yet he had hardly played a game for them. I totally understand now why they wanted us to pay his wages for the next few months. Doubtless there will be people who say it is unfair to criticise someone after just 90 mins. Why not ? Let me say this - this lad looks as though he could well displace Brett Angell as one of the most clueless no.9's we have fielded in the last 50 years. I pray to god Naismith is first pick on Saturday. Even more worrying is RM's judgement on this player. I have said it before and will say it again. As a football manager you live and die by the quality of the players you bring in.
Add Your Comments
In order to post a comment, you need to be logged in as a registered user of the site.
Or Sign up as a ToffeeWeb Member — it's free, takes just a few minutes and will allow you to post your comments on articles and Talking Points submissions across the site.
© ToffeeWeb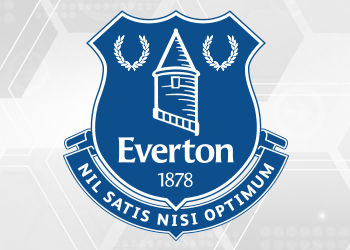 ---
Bet on Everton and get a deposit bonus with bet365 at TheFreeBetGuide.com
---