Koeman calls on senior players to 'step up'

170 Comments [Jump to last]
Saturday 16 September 2017
Ronald Koeman planned to summon his more experienced squad members to a "crisis" meeting this afternoon following three successive defeats.
The Dutchman expressed his alarm at the manner in which his side capitulated in the first half against Atalanta on Thursday night, falling 3-0 behind before the interval as they began their Europa League group phase campaign in awful fashion.
That loss in Italy came on the heels of a 2-0 reverse to Chelsea and a 3-0 home defeat to Tottenham and the reaction that Koeman was expecting to see, particularly from those players he regards as leaders on the pitch, against Atalanta didn't materialise.
He hinted that he won't be going for big changes to his line-up for tomorrow's game against Manchester United at Old Trafford, nor will he be turning to youth like Jonjoe Kenny or Tom Davies; rather he will be looking to those older pros to start delivering.
"I will have a meeting with most of the players, with the key players," Koeman told the media. "Not a young talent of 18 or 19 because it's time for the experienced players to stand up.
"I am worried about what I saw yesterday. I wasn't so worried after Chelsea. It starts with the reaction in the second half against Tottenham. That 45 minutes and the first 45 minutes of yesterday are enough reason to be worried."
"I hear a lot of times the name of Kenny," Koeman continued with regard to the growing clamour around blooding the England U-21 international as Cuco Martina struggles at right back in Seamus Coleman's absence.
"I [have said before that] the under-23s competition is not the Premier League and the standard of level of performing is a training session by the first-team.
"What I mention before. He is on my list, of course, but I think it's not the moment to put Kenny in. If I don't get enough on Sunday and next week then maybe yes there comes an opportunity for the boy, because he is a talent.
"But you can't mention if someone is performing well for the U23 he is ready for the first team, it's too easy, it's too easy.
"That is for Kenny, that is for... Tom Davies was an exception, an exception. But Davies is now a little bit more struggling."
---
Reader Comments (170)
Note: the following content is not moderated or vetted by the site owners at the time of submission. Comments are the responsibility of the poster. Disclaimer
Andy Meighan
1
Posted 16/09/2017 at 12:05:22
"If I don't get enough on Sunday and maybe next week then maybe yes there's an opportunity for the boy." That's Jonjoe pencilled in for the Burnley game then. This fella talks as much shite as the previous incumbent and by god that's saying something.
Kevin Tully
2
Posted 16/09/2017 at 12:15:46
He's called out the players now, bold move. Tomorrow will prove if they are behind him or not. Another tonking and he may as well pack his golf clubs for an extended holiday.
Michael Penley
3
Posted 16/09/2017 at 12:23:35
If Davies is struggling, then I'd like to know who isn't.
Steavey Buckley
4
Posted 16/09/2017 at 12:33:10
The problem lies with the manager, who failed to bring in the right players at the start of the season. At the beginning of the season, Everton needed a new back 4, yet, only Holgate and Keane can be considered good and young enough.
When Everton were successful in the 80's with Kendall as manager, Everton had a terrific goal-keeper and a solid back four, who could defend as well as getting forward. The only aspect of Baines's game is him getting forward. Defending is a shaky part of his game.
When Everton were playing well last season it was because of Barkley and Lukaku. In many games last season, Lukaku was starved of support if Barkley was not playing well, because there was little or no support from the wings. Yet, he managed to be the Premier League's 2nd top goal scorer.
Without doubt, Klaassen, Sandro, Rooney, Sigurdsson and Schneiderlin have not improved Everton but Everton are now worse with them than without them. Yet, by Everton's standards, have paid a huge fortune for them. Again, that's because of the manager.
Danny Broderick
5
Posted 16/09/2017 at 12:35:46
Steavey,
The manager doesn't buy the players.
In my opinion, therein lies the problem.
Charles Barrow
6
Posted 16/09/2017 at 12:39:11
So the 'senior' players haven't performed; so now is the time for the 'senior' players!!
Really the guy needs to analyse the game more and think about alternatives to his dreadful tactics, replacing one or two of the under-performing players and playing the rest in their natural positions.
The Under-23 players must be wondering how bad must things get before they have a chance to shine.
Colin Glassar
7
Posted 16/09/2017 at 12:40:32
All well and good asking the players to stand up and be counted but that goes for the manager as well vis a vis team selection, tactics, fitness levels, confidence etc .
James Watts
8
Posted 16/09/2017 at 12:43:58
My view is I believe we've brought good players. The team will need time together BUT the tactics, selections, subs and motivation from the manager have left us high and dry so far.
Hopefully the team meeting will work as well as it did when Moyes was around. Hopefully the senior players have told Koeman how fucking stupid his tactics, etc have been and he will change them to play to our strengths.
But if Koeman carries on picking players like he has with the dour defensive shite that is getting worse by the minute, then it won't make a jot of difference.

Jack Convery
9
Posted 16/09/2017 at 12:46:21
They only step up when picking up their massive wages. Where is the Centre Forward, The Left Sided Centre Back and the Left Back we needed? The squad is completely unbalanced. Nevertheless their is no excuse for the total lack of effort put in by the players – no effort v Spurs and no effort v Atalanta.
However the club put the effort in to transfer their wages into their bank accounts and the fans put in the effort by travelling to Italy and being shortchanged massively. Koeman said the players were under prepared for Atalanta. He obviously thought they were prepared prior to the game so either he's an idiot or he's overestimated their ability and mental strength to actually win games – something we all know has been missing for several seasons now.
Just look at how we are on the pitch against the RS? Terrified and just wanting to get off the pitch asap. Total lack of pride in the shirt and in their own performance – shameful. Ship the losers out and stop giving the weak minded contract extensions, Kenwright!
and next time the Manager tells you he needs a centre-forward, left-sided centre-half and a left-back – go get them or go for gods sake go. Winners and Winners who detest losing is what we need.
Danny Broderick
10
Posted 16/09/2017 at 12:47:13
Our recruitment is the elephant in the room here. We had a great start to the window, but while it was great getting in players like Sigurdsson and Rooney etc, how is it that we ended the window without addressing either the wings or up front? How is it we have no pace and no cover for Baines?
I believe our current set-up isn't working. The manager and Steve Walsh seem to have to agree if a player is bought. We have seen the manager call out the board a couple of times now, firstly with Schneiderlin, and later with Sigurdsson. How can it be that, when he arrived, Koeman insisted on getting physical players in – Williams, Bolasie, Gueye and trying to get Sissoko. Fast forward 12 months, we are now after a completely different type of player – Sigurdsson, Rooney, Klaassen etc.
My own view is that we have a list of targets, and we seem to adopt a scatter gun approach to getting people in. There is no focus on where the team is short, no priority given to certain weak areas of the squad. The manager was in Portugal on deadline day FFS! It's as though the manager filled in a list and left the board to get players in.
This is madness to me – how can this work when the manager is so detached in the recruitment process? We are now left with an unbalanced squad, and no manager could produce miracles with this lot. In my opinion, without a couple of strikers and a winger, this squad would struggle no matter who was in charge.
Mike Allen
11
Posted 16/09/2017 at 12:50:11
Wasn't worried after the Chelsea game? Well, Mr Koeman, I was more than worried – not only this season but several games last season – we just fucking fold against the so-called top six. Last season, one or two good results but performance-wise in the most part was awful.
This season, hyping up a 1-1 draw against 10-man Man City when, for most of the game, we where just about hanging on. Yes, new players and the excuse is to be patient.
No leaders, no direction and fucking worse, no light at the end of the tunnel. We may be living in hope to win a trophy but not to be competitive is a dreadful state to be in.
John G Davies
12
Posted 16/09/2017 at 12:51:22
That's the first shot fired. He has put the ball in their court now.
This will go one of two ways. Look forward to the reaction, if any, tomorrow. No reaction and that tells you all you need to know.
Steavey Buckley
13
Posted 16/09/2017 at 12:56:01
James Watt: Everton have bought the right type of players? Rooney and Sandro instead of Lukaku and Klaassen instead of Barkley?
As for Sigurdsson, where is he supposed to play for an outlay of £45 million?
John Pierce
14
Posted 16/09/2017 at 12:57:31
Danny,
Can't agree with that. Any players, moreover those purchased this summer are good players. Not average or poor but good.
We have settled on a Director of Football model, and it is the coach who has to be able to have more that one plan up his sleeve.
Everton have simply picked the wrong manager, remember he agreed to the set up so was well aware that Walsh buys; he coaches. Time to start doing the latter, scant evidence of that to date.
Koeman has proven to be inept with two sets of players in transmitting his message across. Lukaku covered all manner of deficiencies last season, you just needed to scratch beyond the surface.
For me its not so difficult. You fit a system around the players you have; you don't impose a system on players who cannot execute it.
Colin Glassar
15
Posted 16/09/2017 at 12:59:07
John, I'm sure he will, sooner or later, come out with the customary "The chairman has been absolutely fantastic when it comes to backing me". After said Chairman dangles his monthly cheque in front of him.
Like Danny said, why wasn't he in his office on TDD? He should've had the three stooges under lock and key until they got him the three players he said he needed.
Michael Lynch
16
Posted 16/09/2017 at 13:03:16
More depressing stuff from Koeman. He's basically telling the senior players they need to step up, but in the same breath he says none of the young players are ready to take their place!
So, if they don't step up, they're still in the team. Sure, if we get tonked tomorrow, and then again in mid-week, and then again next weekend, he might – just might – have to give Kenny a game. But otherwise, this is the team, there is no alternative. And no talk of changing tactics or playing the senior players in their best position.
We're doomed.
John G Davies
17
Posted 16/09/2017 at 13:04:20
James (#8),
The players he has bought are good players. He needed, and still needs, more to create a balance. We are trying to at times play counter attack football away from home. To turn defence into attack quickly enough to be effective you need pace. We haven't got it. We can't press high because teams with pace will cut us to ribbons.
We have half a team pressing and half not. A good side will exploit the gaps that leaves in between the lines. In the short term, I would go 3-4-3. Only one defensive midfielder (Gana) to sit in front of back 3. Holgate right of back 3.
Martina and Baines as wide left and right of midfield four negates the need for two defensive mids. Klaassen in advanced centre mid.

Paul Tran
18
Posted 16/09/2017 at 13:06:07
John G (#12), I thought the same before the Atalanta game. You're right, the definitive answer will be on Sunday.
Benny Snow
20
Posted 16/09/2017 at 13:17:11
He can talk all he likes to the players but it won't change a thing. We have zero pace, 4 number 10s and no striker.
Martina, Sandro, Klaassen, Calvert-Lewin are not Premier League quality.
Why spend £45 million on Sigurdsson when he has nothing to aim at?
Rudi Coote
21
Posted 16/09/2017 at 13:17:30
Why do some of you guys persist on "picking" the team? It doesn't matter who you pick and in what position. Who gives a monkey's? It's the tosser who gets paid millions who picks the team and, as we all know, he will pick who he wants and send them out onto the field of play, devoid of any tactics.
Hopefully it will be his last game in charge. Time for Mr Unsworth to step up.
Tony Twist
22
Posted 16/09/2017 at 13:21:03
Well there you have it, Koeman giving us a warm fuzzy feeling inside with his pearly words of wisdom. More like showing that he is going to blame the senior players if it goes wrong.
Are all managers daft? If you play an unbalanced side you are going to struggle, if your going to play a team of old gezzas you are going to fail. The introduction of youth generally has a positive effect on the team, discounting them is a big mistake.
Koeman comes across as an amateur with regards creating a strong team and relying on captains and senior pros in the hope that they make a difference rather than him having to earn his money.
Charles Brewer
23
Posted 16/09/2017 at 13:24:28
"Koeman calls on senior players to 'step up'".
Supporters call on Koeman to 'fuck off'.
John Pierce
24
Posted 16/09/2017 at 13:24:45
Calling in the senior players?
This is the same patriarchal shithousery as usual. You treat the squad as one not some bullshit to cleave the squad into factions.
Erm lads "if you're over 24 stand here, if you're played over 100 games stand here, if you still wear nappies don't worry I don't expect you to understand and you can go away, and feel excluded from my secret squirrel shit I'm telling the big lads".
Its' just archaic and from a forgotten era.
One message to the whole squad, harmonised with a clear objective. If there is one way out of Sunday's slaughter its youth and energy, and yet by exclusion he just tells them he has no trust or faith in them.
Manager not recruitment
Brian Harrison
25
Posted 16/09/2017 at 13:26:59
Well I am glad that he realizes things are not right, as I said yesterday I hope when he had the meeting with the senior players that he listened as well as talked.
The side is unbalanced and that is down to the manager and the Director of Football, I find it strange that clubs pay managers a fortune yet appoint Director of Football or worse committees to buy the players. I know this happens in the rest of Europe, but if their is a conflict of opinion between the Director of Football the directors and the manager then you have got problems.
I don't think the players aren't trying but it sometimes looks that way, and now he has had this meeting what happens if over the next couple of weeks and months he doesn't get the response he is looking for.
I have heard him say numerous times after games we were not aggressive enough, well the answer is make them be more aggressive on the training pitch. He has also said we start to slowly again then tailor your training to start every practice match at a high tempo.
Kim Vivian
26
Posted 16/09/2017 at 13:29:09
You know what? ....(I always get like this on the eve of a match!).... we went out and gave Man City a bit of a bloody nose and nearly won the contest.
I think we just might surprise a few people tomorrow. 2-1 Calvert-Lewin, Rom and Rooney.
Jeff Armstrong
27
Posted 16/09/2017 at 13:29:58
At least he's acknowledged Kenny exists!
Adam Scott
28
Posted 16/09/2017 at 13:31:44
The club got bogged down with all this talk of 'productivity'. Instead of buying players for a system, they bought players with goal scoring attributes (Sigurdsson, Klaassen and Ramirez) who did well in their environment, but don't fit the Everton blueprint.
These players, with Rooney are stifled as they don't fit together. It wasn't rocket science. The farce of the Giroud pursuit as well.
I do blame Koeman. He does sign the players. It is a joint agreement. The whole scouting smacks of laziness. Too much emphasis put on premier league experience has led to us overpaying for average players and, in my mind, passing over players who could well be better for us.
Too little consideration of how the team will play has left us in this mess. No pace, no guile and a team hoping for a Sigurdsson free kick or Rooney to do something.
James Watts
29
Posted 16/09/2017 at 13:40:40
Steavey (#13).
I think we've brought good players - in that I believe the players level is not as bad as they have shown to date. Obviously we have some serious gaps still.
I'm not a massive fan of Barkley and don't see how he would improve this team. He would be just as lost as the rest of them, like he was for the majority of last season under Koeman, even with Lukaku in front of him.
As John states, Koeman is trying to play counter attacking football with no pace. When attacking, he's using a system where we need a target man, with no target man. It's baffling and I hope the senior players have told him as much.
So as I say, I believe the players are good signings in general but it's his tactics, etc that are not giving them any chance.
John (#17). I don't disagree with what you're saying as is similar to the point I was trying to make.

Adam Scott
30
Posted 16/09/2017 at 13:42:06
I don't really think Sigurdsson in particular is good enough to take us to the next level. To play Rooney who is on the decline, it means playing him out of position. I think Klaassen is solid, but not a top player. Keane is particularly poor on the turn, but is probably an improvement on what else we have.
Pickford is a good keeper, if still inexperienced at the top level. Sandro is a young man in a new league and country, Calvert-Lewin is a baby in football terms.
Our best player has gone. Our second best has been pilloried by manager and a significant proportion of the fan base. Great times.
Mike Doyle
31
Posted 16/09/2017 at 13:42:53
John #14. Quite right. Jack Charlton acknowledged he couldn't fully utilise Liam Brady because he was a highly skilled anomaly in the Ireland team. he needed to find a system that worked for all the other players at his disposal... and it worked pretty well as I recall.
Kieran Kinsella
32
Posted 16/09/2017 at 13:43:52
I'm alarmed that Koeman is sounding like Kevin Keegan. I pick 11 names and if they try hard they'll win.
Derek Wadeson
33
Posted 16/09/2017 at 13:50:30
We had a go at Martinez for saying everything was rosy, we have a go at Koeman because he says it is not. We had a go at Lukaku because we said he was lazy and couldn't trap a bag of cement, now we say why was he sold.
Last Saturday in the Lower Bullens I heard the first shout of "your shite" to a miscontrol and poor pass directed at...Tom Davies

Soren Moyer
34
Posted 16/09/2017 at 14:10:03
1. We said that about Martinez because he was a bullshitter, and a charlatan!
2. Koeman has no clue what he is doing.
3. We are not saying why they sold Lukaku. What we are wondering is why the hell we didn't get a replacement!

Tony Marsh
35
Posted 16/09/2017 at 14:11:07
Were is our Big money mouth piece Moshiri these days? It wasn't that long ago you couldn't get him off TalkSport radio with Bezzy Buddy, Jim White. Moshiri has now disappeared completely, Kenwright is mute and in hiding and Koeman is hung out there talking absolute horse shit.
What the fuck gives st this club? Where has all the hype and razzmatazz gone? All the bigtime Charlie talk – where is it? I'll tell you where it is it has gone – the same way as the stadium down the fucking pan.
Those in charge, whoever it may be, know they have fucked up with appointing Koeman but they are too skint or too scared to fire him.
This shit is about to get much worse and go much deeper into the season than any of us could imagine or want. Nobody will act and press the eject button on Ronald Koeman and I fear the worst.
If we get done over really bad tomorrow at Man Utd, the board won't act and guess what – neither will the Everton fans. We lap this shit up.
Imagine how long Koeman would last across the park. That's the difference between big club mentality and the weak feeble excuse of a club like ours.
Steve Ferns
36
Posted 16/09/2017 at 14:11:40
Koeman insisted on the Director of Football. That was one of his terms. He wants to coach the team. He doesn't even work 9-5. This is the first Everton Manager who does not live and breathe the cub. He goes home early, he takes days off, he heads to Portugal to play golf on transfer deadline day. This is Ronald Koeman.
As for not signing the players, he may not have put the pen in their hand to get them to sign the contract like Moyes did, but he they are his selections. If Koeman wants a player and Walsh doesn't, Walsh still signs him. Walsh works for Koeman in terms of signings for the first team. Outside of the players Koeman wants, Walsh is in charge of transfers.
Colin Glassar
37
Posted 16/09/2017 at 14:24:50
Walsh can only sign the players he's authorised to sign, Steve. It's a pyramid system and you know who's at the very top!
Danny Broderick
38
Posted 16/09/2017 at 14:27:15
Steve (36),
The manager doesn't buy the players. If he does, as you say, why didn't we end up with any of his well publicised targets on TDD? Why didn't we even get someone in on loan?
Danny Broderick
39
Posted 16/09/2017 at 14:30:30
John (14),
I agree that the players we have bought are good players. However, they can't showcase their talents currently because we are so dimensional in the final third. We have no pace, no width and nothing up front!
You can be the best midfielder in the world, but if you have got no pace and movement either on the flanks or up front, you are going to struggle...
Colin Glassar
40
Posted 16/09/2017 at 14:36:03
I still can't believe how all these idiots – Moshiri, Kenwright, Walsh and Koeman allowed Barry to leave. The only naturally left-footed midfield player we had.
He could drop back and cover for Baines, he protected the back 4 and he was cool as a cucumber compared to panicking Jessies like Williams and Schneiderlin. Criminal, bloody criminal.
Tom Bowers
41
Posted 16/09/2017 at 14:37:51
So, what's he going to say? If the system is no good or the players are not good enough, what will change?
Certainly, until the offence can be improved the defensive side of things has to be rock steady which it hasn't been for these last 3 games.
They will need some good breaks tomorrow to get something, maybe 3 or 4 penalties but then you need to get someone in the opponents penalty box first with the ball at their feet.
Realistically though, Koeman has to raise the belief in the team that they are good enough to compete with these top teams but one shouldn't have to tell that to the ''senior'' players.
Richard Reeves
42
Posted 16/09/2017 at 14:39:47
Koeman is wrong about Kenny. We've seen him play for the first team and he is and has been ready for some time now. He is a better option than Martina, you don't have to've played the game to know that. But I expect when Kenny gets the chance and put's in a good display, Koeman will claim then was the right time, no doubt.

Simon Bates
43
Posted 16/09/2017 at 14:40:37
I think we have enough experience in the dressing room if he means Jagielka, Williams, Schneiderlin, Sigurdsson, Baines, Rooney, Gana, not so sure if Martina, Davies, Pickford, Keane, Sandro, Klaassen or Calvert-Lewin are considered senior players by Ronald, through age and being new.
He plays them so they must have a say. Hopefully they stand up to him, they must know enough between them to know the problems?
At least he's acknowledging we have major problems, quite surprised me, hopefully he's prepared to listen if they do speak out. I suppose desperate times call for desperate measures, they can actually bring out hidden depths in a person; only when faced with adversity, do we see the true character of a man.
Walk in that dressing room Ronald, look at Martina, and say the immortal words" This is Everton", whilst kicking him a la Sparta down the hole you put Niasse.
At least he hasn't buried his head in the sand, like Martinez; there may be hope yet.
Steavey Buckley
44
Posted 16/09/2017 at 14:40:55
James Watt: "I think we've brought good players."
Err, not for Everton they are not... until they prove me wrong... and the clock is ticking on theirs and Koeman's futures.
Josh Barber
45
Posted 16/09/2017 at 14:41:12
I was worried after preseason games lol. But we were told "ah the players just need to get match fit get behind them". Now look at this farce.
Paul Holmes
46
Posted 16/09/2017 at 14:56:27
Just to clarify, Moshiri was on Sky Sports News on transfer deadline day and said 80% of the team is now Koeman's! So, rather than give him the easy way out and sack him, let him prove to people that he can turn things around.
If he can't turn things around then his stock will have fallen and he will struggle to get another top job. If we sack him, he will walk into another top job straight away with some excuse about Everton; make him stay and sort it out!
James Hughes
47
Posted 16/09/2017 at 15:00:24
When is the manager going to step up? His job to give the players confidence and getting them playing to a system. Why do we persist with two defensive mids who's strategy seems to be 'NO after you, you tackle him! '
Yes we have a new team that needs to gel but he was surprised by Spurs and now by Atalanta. I was too but I work in an office not coaching a team.
Also agree with comment about Barry, you don't get to play that many PL games by being shite. The most booked player in PL history knew when he had to take on for the team. Something we could do with now.
Kim Vivian
48
Posted 16/09/2017 at 15:14:16
Colin - I'm not sure Walsh actually 'signs' anyone, does he?. I see his role more as a chief or 'super' scout as some would describe with his own team around him and with administrative responsibilities sitting somewhere between the manager/coach and the board. Certainly that seemed to be the case at Leicester. You seem to see him more as the board's puppet DoF the way you phrase it.
Who actually signs the deals for transfers on behalf of our club I do not know but ultimately all deals will be sanctioned by the board on the recommendation of personnel within the club designated to do that. The manager/coach has numerous responsibilities primarily, of course, 'coaching/managing' his squad, and I perceive the DoF as the person (not exclusively) delegated with the primary task of identifying targets, and to help him (the coach) with that. He will have his own network working for him and will also share some admin roles as set out by his board.
Where one can lay the blame for the lack of success in chasing our primary targets (Sigurdsson excepted if painfully protracted) I would be unsure. Koeman has to remain proactively involved in the task right up to the final whistle, and I would assume the scouting team barely sleep throughout the window (ha ha), and the board need to get their fingers out and get deals done as swiftly as possible once a target has been identified who seems agreeable in joining.
So far as Giroud goes, there was much discussion generated on here highlighting many different views (I was very much in favour although not particularly optimistic), but there was very little actual rumour or talk about an actual offer that I recall so was not at all surprised when a deal never materialised let alone fell through. Indeed, I recall no early comments from Koeman about the guy at all but most saliently, surely we must have other plans up our sleeves (and I discount the loan attempt for Okaka as a serious plan B).
There should have been a driving force pushing up to and throughout the window trying to get deals done. Who was doing that I really do not know, but rightly or wrongly I believe RK in his role as manager/coach should have been that driving force, and the most incorrect signals were being sent out on DD. We should have seen the light when he waltzed off on holiday right after getting the job with us, but that is water under the bridge now.
I have rambled off your topic a bit here, Colin, sorry about that - but you get my point I hope.
John Pierce
49
Posted 16/09/2017 at 15:24:14
Danny,
It really is a case of playing players in the rightful position.
We have two/three no10s. Only one can play, the other on the bench. Thats not hard.
We have no geniune wing backs at the club, expect for Coleman. Even when he's fit we still have no left wing back. So don't play 3-5-2 or any variant of.
Play 4-1-4-1, play 4-3-3, play whatever along as you have the personnel. I guarantee the balance brings cadence and assurance. We'd be fine with the correct players in their right roles in the top third.
I'm not for one minute saying 2/3 centre forwards shouldn't have been bought in. But we pay Koeman the big bucks to handle that problem and find a workable solution. To date, abject failure
I would, if given those hallowed reigns, play either 4-4-2 or a geniune 4-3-3 (wideand high), and stick to it as base from which to work from.
Brian Porter
50
Posted 16/09/2017 at 15:25:19
So he thinks Tom Davies isn't up to the job now? He didn't say that last season did he? What happened to, if you're good enough, you're old enough?
Koeman is talking absolute shite and it's plain to see he hasn't got a bloody clue how to turn things round. He reckons the senior players are letting us down so his answer to that is to push out the younger players and... Erm.. Stick with the senior players who are letting us down. Now, is that tactical genius or what?
Ffs, we are paying this charlatan? £6m a bloody year! Will someone please put him out of our collective misery before it's too late?
David Johnson
51
Posted 16/09/2017 at 15:39:20
I hate to be critical of players especially those who are young and learning their trade or others who have given us great service.
1. We have a decent keeper now with good back up.
2. We have no right back and who knows if Seamus will ever be the same again.
3. Baines was a great raiding left back but has lost the legs to get up and down. He's 32 and we have no back up.
4. Keane
5. Funes Mori. Jags now 35 and Holgate and Williams 33 as back up.
That leaves six places we have good options for defensive midfielder and a wealth of talent for the number ten position and Bolasie when fit as a wide player with the rest as back up. We are actually critically short of about five players every single game. Is it any wonder we're getting our arses kicked?
We're in the richest league in the world and we're playing the cream of them with no premier standard full backs, average central defenders. No wide players or main striker. We should have set out to spend all of the TV bonanza and perhaps a bit more. Moshiri is clearly in it for the money, like that other parasite who's plagued us for the last 20 years.
George Cumiskey
52
Posted 16/09/2017 at 15:55:29
What a cheek Koeman has getting the senior players in to give them a rollicking, and saying he wasn't worried after the abject performance in the Chelsea game.
He is the one who brought these players in, picked them to play and selected the tactics. Now he's blaming everyone but himself, the owner should have him in the office giving him a severe warning.
But then he's already said his job is safe while good old Bill is in charge, and that's why while Kenwright still here we will always be a Mickey Mouse outfit.
Henry Lloyd
53
Posted 16/09/2017 at 15:58:56
Why am I having to put up with this shit from a Manger that has no clue? What the fuck did we buy Lookman for?? Why are we not using these players? I don't get it at all! The older players are exactly that – older and clapped out – they are useless!!!
Too easy in the Premier League 2 is it??? Go say that to David Unsworth He fucking won the title beating all the so-called super teams with our youth players!! I hope he smacks you in the teeth, Koeman, you disrespectful arsehole!!
Roman Sidey
54
Posted 16/09/2017 at 16:04:33
Who are the senior players in the squad? Not a single player stands out as a leader in this team. The fact that Jagielka is captain (appointed by the outgoing Moyes, what the fuck?) and Baines is the deputy paints a very uninspiring picture of the leadership at the club.
David Johnson
55
Posted 16/09/2017 at 16:14:14
Who couldn't manage Utd tomorrow ? Hit them down the left they don't have a right back. Hit them down the right the left backs legs have gone. Try and turn the central defenders especially the old guys. All get forward they have no pace on the counter. Control the game down the lines they have no width.
Mike Allison
56
Posted 16/09/2017 at 16:18:39
Roman you ask that as if it's a rhetorical question. The answers are pretty straightforward, definitely any player over 30 and possibly any player with more than 25 international caps. I'd get the big money signings into the meeting as well if they don't fit those other criteria.
Charles Brewer
57
Posted 16/09/2017 at 16:25:09
As things stand, if West Ham score, and we get the near-guaranteed result tomorrow, Koeman will have got Everton into the relegation places.
Sam Hoare
58
Posted 16/09/2017 at 16:28:49
We spent £45m on Siggurdsson when what we needed badly was someone (who Koeman trusts) who can beat a man and has some pace. Our lack of counter attacking threat is truly criminal.
Daniel Lim
59
Posted 16/09/2017 at 16:34:04
He's talking about Kenny!!!
So does he recognise names like Colin Glassar, Kevin Tully, Steve Ferns, Paul Tran, Michael Kenwright (I did that on purpose), etc?
Phil Smith
60
Posted 16/09/2017 at 16:41:23
I also think losing Barry was a big mistake. He's obviously not gonna make radical changes tomorrow. Strap yourselves in lads...
Tony Hill
61
Posted 16/09/2017 at 16:46:44
Sam (#58), that's why it's so worrying. The prime commodities in the Premier League now are pace, strength on the ball and stamina. We have none of those. Talent with the football is a given, of course, but come to think of it we don't have that either – the simple errors of control and passing are extraordinary.
Even last season when we were playing pretty well, we could never last a whole match.
The essentials just aren't there and it's very difficult to see where they're going to come from.
Charles Brewer
62
Posted 16/09/2017 at 16:49:41
Can anyone explain why a football manager gets a huge amount of compensation when he is sacked for being crap? In any normal kind of job, a total failure to perform is considered reasonable grounds for termination, indeed this will normally be part of the contract.
The simplest thing would be for Koeman to be fired this evening, and either run the team as a collective with the players deciding who plays and how (could that really be any worse than what we've seen this season) or Unsworth gets to give them a 2 hour briefing tomorrow morning – actually if he's smart, he takes the U-23s and plays them, with Pickford in goal.
Brian Porter
63
Posted 16/09/2017 at 17:02:48
One place above the relegation zone after today's results. Are you happy, Koeman the Clueless?
Mark Morrissey
64
Posted 16/09/2017 at 17:10:53
There is no real bond between Everton FC and Koeman. He does not care what happens deep down. It is plain for everyone to see in his body language on match day. He only cares about his own rep. He talks shite. He blames the players. He takes no credit when we lose but smile and smirks if we win.
If he gets sacked after tomorrow's game he'll blame the sale of Lukaku and the failure to replace him. His response to being sacked will be "okay, Where shall I go next? He does not give a fuck. Why should he, we've made him a millionaire before he's even started his tenure as manager.
It's a bizarre turn of events but he'll leave and we'll be left holding the baby. He annoys me more than Martinez. He frustrates me more than Moyes did. He's about as good as Mike Walker. He's an ex footballer with no acumen of how to set up a team to win. What's his problem with Kenny??
He'd rather play Martina who is shite simply because he is older. The man is deluded. I don't care how we do tomorrow because I want him sacked. He is not a Premier League manager and I want rid of him and his entire team of staff and he can take Martina & Stekelenburg with him. I think the players will tell him tomorrow what they think of him. It won't make good viewing.
George Cumiskey
65
Posted 16/09/2017 at 17:19:47
As crap as Martinez was, he had a passion and affinity for the club the same as Moyes. This fella is a cold fish who doesn't seem too worried because he knows his job is safe because of Bill, who glories in the fact that he doesn't sack managers.
The problem is while Kenwright wallows in his goodness the proper clubs are getting farther away from us. It's all good and well being the People's Club, but don't forget the fans are the most important people.
Alan J Thompson
66
Posted 16/09/2017 at 17:20:19
Koeman says Kenny who was part of an PL2 winning side and an U-20 World Cup winning team is not up to it as he hasn't played in the first team but who did he bring in? Martina who couldn't get a game in the Premier League with Southampton last season and who wasn't first choice when Koeman managed them!
Get rid of this clown.
David Johnson
67
Posted 16/09/2017 at 17:34:13
If we could sign two full backs, a centre-back, a winger and a striker in January, we'll be okay. Can't work out if it's Koeman or the board who are culpable. Let's just say that the board have form while Koeman has a fairly decent record except for the odd blip. Have to agree about Martina though Alan he is never a full back, maybe a reserve right winger.
James Macdonald
68
Posted 16/09/2017 at 17:36:05
As much as I want to see Davies and Lookman in the starting 11 it has to be said that when they have played this season they have given the ball away far too easily and often. I can therefore see why Koeman would be reluctant to risk playing Kenny at this juncture.
However, once we are out this crisis, I desperately want to see him starting all of those three on a regular basis and bring Barkley back as the centre-piece of the side. If this means ditching Rooney, Sigurdsson and / or Klaassen then so be it. I see Spurs are using a diamond in midfield and think that may be a good option for us at the moment- so for the time being I would go with the following.
Pickford
Holgate
Keane
Williams
Martina
Baines
Gueye
Klaassen
Sigurdsson
Rooney
Mirallas
John Smith
69
Posted 16/09/2017 at 17:37:19
If recent papervtalk is to be believed, we are being linked with a South American winger. What's his last name? Martinez.
You couldn't make that up.
George Cumiskey
70
Posted 16/09/2017 at 17:42:32
James MacDonald I love your confidence (once we get out of this crisis) you must see something I don't, and I don't understand why everyone keeps putting Holgate in the team when he has been very poor.
Kim Vivian
71
Posted 16/09/2017 at 17:42:57
George #52 - (or anyone). Has he actually said that. About being safe... blah blah?
Tony Everan
72
Posted 16/09/2017 at 17:45:59
For a feller who is on £500k per month to say his team wasn't prepared is a dereliction of duty. He should forgo his paycheque for September.
I expect the team to be fully prepared , in fact Uncle Bill should send him a memo.
"Dear Ronald, don't forget to prepare the team before matches, if at all possible."
George Cumiskey
73
Posted 16/09/2017 at 17:51:37
Kim@71 yes he did, he actually said if it was the palace board it might be a different story.
Richard Lyons
74
Posted 16/09/2017 at 17:51:46
We are going to lose tomorrow, it's going to be painful and embarrassing, and we will drop into the relegation zone because West Ham's goal difference will be better than ours. It will be clear for all to see that the senior players are not capable of "stepping up" because they don't really understand what they are supposed to do; Koeman's philosophy and tactics are baffling everyone.
At least Martinez had a good first season; Koeman's first season was creditable, but we weren't exactly playing exciting football – Martinez had us doing that. Now Koeman has taken us to a level like the darkest days of Martinez, season 3, without the intervening mediocrity of Martinez, season 2.
My biggest fear is that the board will keep faith with Koeman until it's too late.
Tony Everan
75
Posted 16/09/2017 at 17:56:43
Pickford
Kenny Jagielka Keane Baines
Mirallas Sigurdsson Gana Schneiderlin Davies
Rooney


Tony Everan
76
Posted 16/09/2017 at 18:04:50
The more the team became a Martinez team, the worse it got.
Moyes, for all is faults, should be given some credit. He stabilised the club and created an organised team on a much lower budget.
His time has been and gone though, football has moved on. Saying that though I'd be surprised if his team weren't prepared and fully drilled. The defence would be solid. (Say nothing about entertainment though.)
Paul Kennedy
77
Posted 16/09/2017 at 18:10:47
He is looking for the players to stand up... as I am looking for him to stand down, please.
Charles Brewer
78
Posted 16/09/2017 at 18:30:24
Moyes built a team that would survive in the Premier League but he didn't have enough money to be able to buy the players that would have got consistent Champions League places. The play was dull but effective and much of it revolved around being very fit and scoring late when the opposition faded.
Martinez brought a much more exciting approach but neglected the defensive and fitness sides of the game, and so was caught out. He also seemed unable to learn or react intelligently to adversity, going into his shell rather than admitting problems and tackling them.
However, both of them brought something very good to the club – the first, survival, the second, excitement (until the wheels came off).
Koeman has brought a miserable attitude, appears to have bought terrible players at huge prices, has alienated both the players who were already at the club and the young players (who have actually been winning in the competitions they play in). So we have the dourness of Moyes, without the resilience, fitness or spirit, with the inability to learn of Martinez.
It is perfectly clear that he hasn't got a clue, and didn't even give us the fun of Martinez Season 1. Everton FC is now in the relegation zone. And I don't see any prospect of leaving it with this man in control.
Koeman Out, NOW!!!
David Hughes
79
Posted 16/09/2017 at 18:38:02
Mark (#64) – Well said, I fucking hate Koeman. He doesn't care about our club. No passion or fight in him.
Soren Moyer
80
Posted 16/09/2017 at 18:39:45
David Johnson @67
We will be adrift at the bottom of the league by next January. He has to be replaced NOW!
Don Alexander
81
Posted 16/09/2017 at 19:38:05
When the squad went AWOL right at the end of Martinez's first season, blowing the chance of Champions League qualification in the process, I suggested that many in that squad were wary of the ramifications that Champions League qualification would have had on their personal careers.
To clarify, many more signings would have accrued and therefore the pressure would have increased on those already comfy at Finch Farm. Hence the lack of effort for self-serving reasons and fuck all being given for the fans and the club who pay their wages.
Anyone else think the latest mega-influx of players may again have frightened the indigenous poor old millionaire dears still poncing about at Finch Farm, regardless of when they joined us? I say poncing about because the lack of effort, intent, fitness and ability to play an accurate pass of even 10 yards is painfully apparent.
Brian Porter
82
Posted 16/09/2017 at 19:48:47
Why the hell didn't we sign Defoe?
David Johnson
83
Posted 16/09/2017 at 19:50:12
He may have bought midfielders when we needed full backs, a centre half a winger and a striker but the players he bought aren't crap . Not sure he knew we were trying to balance the books. If he did then yes he's shit. Some of his comments like after Leicester in the cup would suggest he's been blagged like the rest of us.
Mike Oates
84
Posted 16/09/2017 at 19:59:49
After what Koeman has said in this last day or so, no Kenny, no Davies, I suspect no Calvert-Lewin as well: "We need Senior players at this moment" . Then the tleam will be either of these (I) 3-4-1-2:
Pickford
Keane Wiliams Jagielka
Holgate Schneiderlin Gueye Baines
Sigurdsson
Rooney Sandro
Or 4-3-1-2:
Pickford
Holgate Keane Williams Baines
Gueye Schneiderlin Besic
Sigurdsson
Rooney Sandro
The best we'll do is a 0-0 draw, as we are not going to score from open play.

George McKane
85
Posted 16/09/2017 at 20:17:07
Just watched last weeks 'world class" Spurs looking very ordinary against - - - erm - - - Swansea - - and I cannot accept that Atalanta are anything but a mid table Italian team capable of very little.
It's Everton who are the common denominator here making very average teams look good because we offer nothing to challenge them - - nothing at all. Before you make any changes in your life, you have to look hard at yourself and see who you are and what you stand for. Not sure Koeman's Everton quite know who or what they stand for.
Big big decisions to be made at this Club if we want to move any way forward.
Barry McNally
86
Posted 16/09/2017 at 20:44:34
Makes me wonder how we beat Stoke City and got a point at Man City.
Tony Hill
87
Posted 16/09/2017 at 20:49:22
Well, I'm going to nail my colours to the mast ahead of tomorrow's game (which I hope, of course, we will win) and say that I would like David Unsworth to be appointed as our manager. It's a major risk but he is an Everton man and with good counsel from Royle and others, I think he is our best bet and may flourish.
I would also be happy with Howe or Allardyce. The former is courageous and calm and has an eye to how the game should be played; the latter is consistently underrated – apart from the Bolton team already discussed on here, I thought he had Palace looking very impressive before he quit and he has publicly respected Everton.
Above all, I want to see a man in charge who will have Everton playing as Everton should. That does not mean titles and trophies straight away, but it does mean playing with style, grace and bravery – or trying to, at least. It can be done.
I know there is scope to dismiss all of the above names, but we can't carry on embarrassing ourselves and our heritage.
David Pearl
88
Posted 16/09/2017 at 20:49:38
It's great being an Evertonian. It's really about the blend of players we have on the pitch. We have central players that don't contribute a lot for one reason or another. The system we play calls for us to push higher which we don't do.
Our full backs: Baines gets some stick lately but if you actually watch him play his defending had greatly improved as has his reading of the game. His forward play has diminished but perhaps that's due to not having anyone in front of him.
Time for Koeman to sort out this mess now. He can't expect to shoehorn players into an 11 and expect it o work. At least Martinez had a way to play and encouraged pass and move. The first time in maybe 30 years that we've had money to spend to reshape the team. What a waste.
And Walsh?? I don't get it. Who is actually in charge of player recruitment? What other top 15 team would of given Martina a contract? Will Klaassen ever show anything? Will Sandro ever score a goal?
Paul Birmingham
89
Posted 16/09/2017 at 21:05:44
Damage limitation, a draw would be great, but to play with meaning, purpose and pride with 100% effort, would be a start. And a dozen shots on target..!
At this rate so far this season the so called favourites for the drop will be increasingly confident of doing us home or away.
Will the bad run finish soon? It's as if the season has been spiked already..
One day..
Will Mabon
90
Posted 16/09/2017 at 21:11:58
"
As much as I want to see Davies and Lookman in the starting 11 it has to be said that when they have played this season they have given the ball away far too easily and often.
"
James, you're right there. However, we should be asking why, and what's being done about it, by Koeman and the coaching staff. Davies had an excellent run in the team and was not profligate at all. Lookman we've seen less of but the drop off is apparent.
Whilst understanding as much as I can without being in the melee, the demands of Premier League football today, I get rather irked at this recent concept that all younger players must inevitably have a serious drop in form.
It shouldn't be a given, and the main problem many do face, a higher vulnerability to fatigue, should be managed as well as is reasonably possible, by rotation. To be labelling Davies to the press as now struggling, after what he contributed last year, is commensurate with the kind of man management we've come to expect from Koeman.
In the case of Davies right now, I guess he's falling prey to nerves, at the confusion of what Koeman's "Trying" to do with them – much like the rest of the team.
Will Mabon
91
Posted 16/09/2017 at 21:16:53
"
George #52 - (or anyone). Has he actually said that. About being safe... blah blah?
"
Kim, I suggest anyone that hasn't watched Koeman's United pre-match press conference, go and do so. The smarmy arrogance and demeanour around the Palace comments is a little unsettling when set against the recent backdrop.
Jack Convery
92
Posted 16/09/2017 at 21:27:32
We need to ask ourselves, what was needed when the window opened.
A goalkeeper - we got one and a good 'un at that.
A Centre Half - we got one and he looks ok to me.
A Left sided defender - who could cover for Baines - No.
Cover for Coleman - Cuco ? Never a right back. (A Loan might have been better for someone else).
Centre Forward - No.
Cover for said Centre Forward - Sandro - erm not sure at all.
Creative No 10 - Siggurdsson and Rooney - not bad at all.
A Midfielder who could chip in with 10 plus goals - Klassen - not done it yet but would in a team playing well - a luxury player, who has a great first touch and a football brain.
Winger - Vlasic.
So the so called great window when you look at it appears very iffy despite the money spent. EFC knew Lukaku was going and if someone really had no Plan B if Giroud said no, then the club is run by idiots. I suspect it is and has been for a while.
The following players needed to be replaced: Funes Mori (not good enough), Jags (Well past his best), Barry (Great brain but too slow), Robles (Jittery at best), Lennon (Not good enough), Mirallas (Not good enough), Barkley (Over hyped and found out - no football brain - any one offering £25m plus bite their hands off).
As a person I find Koeman aloof, arrogant and someone with ideas above his station, ie, thinking he will manage Barca one day. He is Moshiri's man - he is not Kenwright's and for me therein lies the problem. I kid you not, Kenwright would have Moyes back in a heartbeat.
The club is split into two camps from what I see on the pitch and the way the window was handled. 3 players Koeman wanted never materialised and he knew it was going to happen; that's why he went on holiday to play golf. He did not want to be around when Kenwright and Walsh screwed up. Also the fact he read from a prepared statement about Rooney, told me he was no longer in charge of his own destiny, The non performances of the players lately confirm it.
Can't wait for the biography - How EFC Ruined My Chances of Barca Job.
Don, you are on the money. Too many losers in our great club, so no progress will be made til they are gone. Very sad.
Nigel Munford
93
Posted 16/09/2017 at 21:28:50
Tomorrow I expect either Lukaku or Williams to get a red card. My monies on Rom.
Anthony Burke
94
Posted 16/09/2017 at 21:32:11
Crisis talks? The last 3 games have been a shambles but let's not forget who we played: last season's Premier League champions, the runners up and Atalanta who finished 4th above AC and Inter Milan and Fiorentina.

The performances have been worrying but I'd hardly call it a crisis. We will get it right what a place to start tomorrow. COYB!!!!
Will Mabon
95
Posted 16/09/2017 at 21:34:13
"
Tomorrow I expect either Lukaku or Williams to get a red card. My monies on Rom.
"
Nigel, has he ever had one? I think he's too cool to be wound up by Williams. Vice versa, Williams. There is that little spat they had on the pitch. My dough's on Williams. Sportsman's bet?
Dave Abrahams
96
Posted 16/09/2017 at 21:35:43
Tony (#87) if Koeman was to be replaced in the very near future then Allardyce would have the best chance of replacing him for the simple reason there would be no compensation to pay for his services.
Can't say I would be overjoyed if that happens but might be a short term option to at least stabilise the club while we look for a long term and sensible appointment.
Anthony Burke
97
Posted 16/09/2017 at 21:35:46
Everyone calling for Koeman's head, please give your head a wobble – we are 4 games into the season.
Nigel Munford
98
Posted 16/09/2017 at 21:40:38
Will, as long as I don't have to part with any money ;-)
Brian Williams
99
Posted 16/09/2017 at 21:42:47
Appointing Allardyce would be the plainest most simple way of saying "This club has given up on ambition."
Will Mabon
100
Posted 16/09/2017 at 21:42:50
It's on then, Nigel!
Ron Marr
101
Posted 16/09/2017 at 21:46:19
Big Sam might be necessary to stave off relegation at the rate things are going. I wouldn't be surprised if there is a tweet to Jim White from Moshiri stating "the new players need time to gel and a top ten finish will satisfy".
Taxi for The Project.
Jeff Armstrong
102
Posted 16/09/2017 at 21:48:35
We're now talking about stabilising the club, 5 weeks after talking about top 6,..The hope now is to stay up, WTF, that's another year gone of being a blue,..
Tony Hill
103
Posted 16/09/2017 at 21:50:52
Dave (#96), I understand what you say and I imagine many, perhaps most, would be horrified by Allardyce. But he's a man who wants to show that he isn't a dinosaur and I do think he had Palace playing some really good stuff. He's also a hard nut who will have the players fit and not gazing at their navels.
Anyway, I imagine that if Koeman goes it will be Unsworth, if only to start with.
Let's hope for a magical turnaround tomorrow.
Ian Riley
104
Posted 16/09/2017 at 21:53:31
Leave all the signings on the bench. Let them earn their places. They haven't done so yet.
Clive Mitchell
105
Posted 16/09/2017 at 21:59:28
As people have said, tomorrow's significant as to whether there's a reaction to Koeman's calling the senior players out. His words must mean a starting 11 of Pickford, Martina, Keane, Jagielka, Williams, Baines, Gueye, Schneiderlin, Sigurdsson, Rooney and Mirallas.
As to whether Koeman is safe given the Board we have, he wouldn't be safe once the fans at Goodison turned against him. And if the pattern of the last three games continued tomorrow and on Saturday (forget the League Cup), surely the fans would turn. Because it's one thing to lose - quite another to turn in three consecutive shocking performances. Palace haven't done that, no other Premier League team has.
James Hughes
106
Posted 16/09/2017 at 22:01:31
Swansea hold Spurs at home by showing discipline, we rolled over and shipped 3. Big Ron over to you fella, please show us something.
Clive Mitchell
107
Posted 16/09/2017 at 22:07:34
Tony, 76 - I think the main point you're making is right, but Moyes deserves a lot more than 'some credit'. He was here for ten years. In the ten years before he came we averaged 14th in the league. Moyes averaged 7th. That's some record.
Anthony Burke
108
Posted 16/09/2017 at 22:09:14
Jeff (#102) – get a grip, mate – we are 4 games into the season.
Nigel Munford
109
Posted 16/09/2017 at 22:11:22
Okey dokey Will
Karl Masters
110
Posted 16/09/2017 at 22:21:20
Tough run of games. Yes.
Hysterical over reaction by some. Yes.
Too many players signed in one go. Yes.
Tactics all over the show. Yes.
As Neville Southall said in the Summer, patience will be required. Things will improve.
Meanwhile, reading some of the negative, unrealistic shite posted on here is too much for me. I'm taking a break from this website till the New Year at the earliest and will leave you miserable lot to argue amongst yourselves. I'm out of here.
Benny Snow
111
Posted 16/09/2017 at 22:41:38
I remember Walsh saying "the good thing about bolase, is he gets you up the pitch". Which is correct, he has pace and skill to beat a man... so when he got injured. Why didn't we sign a replacement ffs.
Instead we sell delboy to barca. The only half decent player we had with pace and skill to beat a.man.
Man city play 4:1:3:2 . 5 defenders 5 attackers, they have their bolase in sane or sterling, then they have their 2 string pullers in KDB and silva. Plus two pacey strikers up top.
We need to copy their system, drop the 2 defensive mids. Morgan needs.dropping, Gaye is our number one CDM.
Rooney klassen siggy cannot all play.together too slow. Pick two to pull the strings.
Lennon or lookman have to play that bolase roll. To give pace and width attacking options.
Up top take your pick from DCL Sandro or Niasse, but we have to play with two.
Back 4 Keane jags Baines, and either coco or Kenny. Williams simply not good.enough.
However expect to see 4:2:3:1 at old Trafford, same team same shit and we get pumped 5:0 Lusaka hatrick
Soren Moyer
112
Posted 16/09/2017 at 22:44:23
Reaction tomorrow? Don't fool yourself. There won't be any!
In the mean time Tuchel is also available. https://www.transfermarkt.com/trainer/verfuegbaretrainer/statistik
Anthony Burke
113
Posted 16/09/2017 at 22:46:53
Well said, Karl.
Brian Williams
114
Posted 16/09/2017 at 22:49:13
Yeh, coz after all three gutless, clueless performances conceding EIGHT goals and scoring NONE in the process is nothing to complain about is it?
Anthony Burke
115
Posted 16/09/2017 at 22:54:19
Do clubs not go through bad periods, Brian?
I hope we smash Man Utd because I will be the first on here.
Ron Marr
116
Posted 16/09/2017 at 22:58:10
People venting on a sports forum? Whatever next?
Tony Hill
117
Posted 16/09/2017 at 23:02:48
Ciaran McGlone commented somewhere today that the majority of Everton fans are not inclined to find any cause for serious criticism. It's what the club has relied upon for 30 years and why we have won one trophy in that time.
Peter Gorman
118
Posted 16/09/2017 at 23:31:03
"Hysterical over reaction by some. Yes I'm taking a break from this website till the New Year at the earliest and will leave you miserable lot to argue amongst yourselves. I'm out of here."
Brilliant stuff Karl, don't over-react whatever you do.
Derek Knox
119
Posted 16/09/2017 at 23:38:56
That's good; I mean that ironically of course, but is there anyone at Director level going to tell him, that he is the one who 'needs to step up'?
It's all too often the case, for a manager to blame the players, but let's face facts, apart from a couple, they are all his buys.
Therefore, I conclude that he has no real faith in his own management.
It's so easy to blame someone else, but come on, man up, and take the blame yourself, you bought, and chose most of the team on match day, yet you blame them.
Okay, players have a lot to answer for, but playing out of position, etc, is not down to them. Stand up, Ronald Koeman, and take it on the chin, it's down to you!
Hugh Jenkins
120
Posted 16/09/2017 at 23:47:36
Benny (#111), we had no choice.
The terms of the deal were that, if Barca wanted him back within the specified time period, we had to sell at the pre-determined price!
They did -– we had to!
Nothing to do with Koeman – not his choice – not his decision!
Will Mabon
121
Posted 16/09/2017 at 00:06:59
Hugh – perhaps technically correct, but since Deulofeu was dropped, then sent on loan, and no effort was made to keep him, it rather affects the possible outcome.
Exactly like the whole Barkley debacle being endlessly summed up as a simple "He wants to leave", which applies a very different slant onto a very condensed version of events.
Gary Edwards
122
Posted 16/09/2017 at 00:29:52
Roman @54 exactly this. The senior players are not the only problem but they are a major contributory factor to the problems we're having.
The idea of Koeman gathering the senior players together for a discussion as if it were a project management meeting is ridiculous. Then as the project manager to publicly start apportioning blame to his 'foremen' is quite simply wrong. It's a sign of weak management.
Koeman needs to do his job and cease blaming others. The club has a successful blueprint in the U23 set-up and way in which they play footie, why not adopt that ? There would also be seamless, time efficient transition from U23 to 1st team and reduced wastage re: resources.
Koeman just ask and I'll be happy to school you in project management for starters. Meantime a little analysis to assist re: "senior players" quid pro co:
Stekelenburg is a liability. Lacks presence, nervy, poor distribution, does not command his area, he's poor, it must unsettle the defence.
Jagielka never was or ever will be skipper material. He can only play the RCB position. He too has poor distribution, stop him passing out.
Baines form is too variable, simply not good enough for a team with top CL aspirations. Great 5 years ago, average now.
Williams - huge disappointment, hoped he would become skipper but is generally woeful and so slow.
Schneiderlin . big problem, too many negatives to list he is the antipathy of the progressive footie we should be playing. Furthermore he causes confusion in defence. Re-invent as CB in a '3 system' or better, sell !
Rooney . can no longer play #9 however he still passes well, has vision and tackles as good as anyone else. Tell him you want him to perform a Pirlo type role and make him skipper.
Final word Koeman's comments re: the U23 players are disgusting. Not content with destroying the confidence of the 1st team now he's after the ressies too. Koeman is a very poor manager which ever way you look at it.
Eric Myles
123
Posted 17/09/2017 at 03:06:11
Tony #103, I imagine if Koeman goes it will be Moyes until the end of the season.
Dennis Ng
125
Posted 17/09/2017 at 05:00:21
With Tuchel available, Moyes? Moshiri would just be flushing money down the toilet.
Brian Porter
126
Posted 16/09/2017 at 05:57:50
I have to disagree in part with your list, Jack (#92). You say Funes Mori (his name isn't Mori by the way), isn't good enough. First choice for Argentina but not good enough to replace Williams or Jags? Why is he good for his country but not for us? The same coaching that is turning so many of our better players into poor ones!
Barry is being sorely missed. He maybe slow but still has a better football brain than anyone we have at present. Like Funes Mori, Barkley suffered from Martinez's lack of coaching skills and again from Koeman's weird and wonderful tactics, and the same goes for Mirallas who still possesses one of the few goal scoring threats left at our club.
All these players would, I suspect, perform at a far higher level under a coach who really knows what he's doing and has a real tactical brain and knows how to set up a balanced team with an effective game plan that allows for in game changes as and when required.
Fluidity of movement /formation is an important part of the modern game but it is a coaching skill well beyond Koeman and his equally robotic brother. Don't be too hasty in dismissing international players, who are still seen as integral components in their nations' squads.
Gary Heywood
127
Posted 17/09/2017 at 07:55:41
That was a shambolic transfer window by EFC. We are now going to work without the necessary tools in the toolbox. We are now using sticking plasters over potentially fatal wounds. We will live or die by what happens in the January transfer window.
Hugh Jenkins
128
Posted 17/09/2017 at 08:06:37
Gary (122) - Your third paragraph, concerning the U23 blueprint, raises an interesting point.
Usually, a first team coach/manager whom has developed a particular style / system of playing is appointed to a club to impose his style of play onto the first team.
Once appointed, every team in the club is then expected to adopt that style of play to provide the continuity you allude to.
It seems, in this case, that has not happened and Koeman's style of playing (if one can be identified), is not being adopted by the club overall, but is only to be imposed (at this stage at least), on the first team.
So, if the footballing philosophy and style being used by the U23s et al. is to be applied across the club, logically, we do not need to appoint a first team coach with a different philosophy, merely a coach who will adopt and apply the existing philosophy to the first team squad, but also someone technically adept enough to manage a game plan using that philosophy, and make reactive tactical changes during games, as required by changing circumstances.
If this is the case, then the logical step is to promote David Unsworth to first team coach and ensure that anyone appointed or promoted to replace him buys into the club's footballing philosophy and ensure that that blueprint is applied throughout the club at all levels.
John Roberts
129
Posted 17/09/2017 at 08:11:52
Funes Mori is in the squad of an Argentina side on the cusp of not qualifying for the World Cup! Squad player for me, a bit clumsy in possession.
if I were Man Utd today I would rest a couple of their players as it won't make a difference. But in football, you never know, but I doubt it!
Peter Barry
130
Posted 17/09/2017 at 08:16:07
If we lose heavily and without a fight tonight it will be 'Angry supporters call for Koeman to step down'
Mat McConville
131
Posted 17/09/2017 at 08:45:21
I don't know where to begin
I don't believe he is the right man for the job. It's not a knee jerk reaction to recent results rather a long standing opinion, even when we've been playing well.
It's OK being a disciplinarian, but in the modern game you have to manage the egos. With the number of games to be played we all know that it's a squad game and you're going to need all of them. If you're going to alienate people (Barkley and Mirallas), What's coming in HAS to be better or you're going to look foolish and leave us short handed.
The accommodation of Rooney means everyone else has to play out of position. Sandro and Lewin are 9's and both have ended up in the three behind to accommodate Rooney. Then when we play him as a 10, Sigurdsson is played on the left or right of three. Square pegs, round holes. This doesn't entertain the 10 we have just signed in Klassen, or the 10 we already have in Barkley. Why are we stockpiling players in the same position and not addressing the positions of concern. Centre back, left back, right back, wide midfielders, striker. An irresponsible use of the clubs money. Panic, repeat buying and not in the areas where it's required.
If you look at all the teams playing three behind a lone striker successfully, they are blessed with pace and movement. Not us. It's pedestrian, lacks movement and is one dimensional. How many central midfielders does this guy want in one team? Fine if he wants to play two holding midfielders and set up to let the other guys have the ball, but you better have pace to exploit when we get the ball back. This isn't going to get better. This is not the man to make things right.
Mike Berry
132
Posted 17/09/2017 at 08:58:46
Matt (#131),
Spot on analysis of our problem with Koeman and our transfer dealings.
I wish a TV pundit would challenge him on exactly what you have stated, and would love to hear his reply.
Of course hoping for a change and a win today , but with the way we are set up I feel it will be deja vu and a walloping.
Jeff Spiers
133
Posted 17/09/2017 at 09:05:54
Many posts refer to motivation of players. But the late Alan Ball , when a manager, use to pull his hair out. Fans turned on him. He could only respond you cant tell spoilt millionaires what to do. They cant even be sacked! How many Everton players really give a shit? Come on to ToffeeWeb and explain yourselves.
As for Koeman, be honest and tell us money talked when you joined us. Evertonians know when the piss is being taken. Stand up and be counted, the fucking lot of yers!
Stephen Brown
134
Posted 17/09/2017 at 09:06:56
Matt at 131 is pretty much spot on!
I think it's time to stop trying to shoe horn all the 'best players' in the team and pick players in their positions in an easy to play/understand formation. If that means the likes of Lennon, Mirallas, Niasse playing at the expense of Klaassen, Rooney and Sigurdsson then so be it !
Not looking forward to the game at all! I can see Lukaku kissing his badge as he completes his first-half hat-trick!
John G Davies
135
Posted 17/09/2017 at 09:09:15
http://www.telegraph.co.uk/football/2017/09/16/phil-jagielka-calls-everton-players-look-mirror-prepare-reunion/
We'll see.
John Roberts
137
Posted 17/09/2017 at 09:10:48
I agree Matt, I think Pickford is a good buy as is Keane when he is surrounded by similar calibre but going forward the buys have been questionable. Accommodating Rooney is the right word I agree, his position is vital in creating chances for the team and that is simply not happening, he's trying but no.
Sigurdsson runs forever and a dead ball type specialist player but no major creator the likes of Silva, Eriksen etc and sorry, Davy isn't ready yet, maybe next season. Sandro the same.
So having lost Lukaku its painful to say we are so much weaker than last season. I don't have any answers for this team currently as it simply isn't good enough wherever I look for solutions.
Dave Abrahams
138
Posted 17/09/2017 at 09:12:20
Matt (131), I think Wayne was a sentimental signing and although he has scored our only two goals up to now he is proving with every game that he cannot last 90 minutes and he is too expensive to use as an impact sub.
Stephen Brown
139
Posted 17/09/2017 at 09:14:06
Maybe Rooney needs to be given the No 9 role until January!
An experienced player in that position (clearly not the player he was) but could do a job and free up the space left for Sigurdsson!
Eddie Dunn
141
Posted 17/09/2017 at 09:31:03
When we saw the fixtures, most of us knew that we could be in this position after such a difficult start. We have played poorly in most of the games, but managed a draw at Man City and a win against Stoke City.
The manager would have hoped for better, but in reality he probably feared such a start. He is a detached individual who doesn't shout from the touchline – it doesn't mean he doesn't care.
We can only guess at the machinations behind the scenes, with the big money men and the attitude of the senior pros. His management style seems cumbersome and his tactics gormless but the man is a winner.
He was an absolute shitbag as a player – would cheat all day long for the win. He is in trouble, but true to type – he remains calm, detached as if it is nothing to do with him. It is his way.
My patience is running out but I do think we will improve and he will certainly be given time. We will start to pick up points against the lesser sides and in a month or so will be sitting in 10th just a few points off the Europa spots.
Then we will all start talking about the need for a centre-forward to help out and the imminent return of Coleman and Bolasie.
A 2-1 defeat today, but an improvement, a 3-0 win against Sunderland and a 2-0 v Bournemouth and we will all be feeling a bit better... let's see.
Chris Gould
142
Posted 17/09/2017 at 09:33:32
I would also play Rooney up front today, Stephen, and then replace him after 60 mins with DCL. I would like to see Sandro, Sigurdsson, and Vlasic behind him with Gueye and Davies guarding the back 4. It doesn't really matter what lineup we come up with, they all look substandard up against Man Utd.
However, there is little doubt that players like Sigurdsson and Sandro are far better than they have shown. Maybe today they will step up and show us their undoubted talent?
We need to see passion and effort as an absolute minimum today. Sandro, Vlasic and Davies have a bit of fire in their bellies and if Gueye rattles a few shins then maybe we can wake up and put in a proper fighting performance.
Mike Allen
143
Posted 17/09/2017 at 09:44:03
Does anyone actually think that, whatever team the manager selects, the performances will suddenly improve?
Does anyone actually believe that if or when we concede the first goal, we will have the competitive spirit to mount any kind of fight back?
Does anyone actually believe that we have a game changer and or leader in the squad to urge us on, playing either Man Utd or Sunderland?
Koeman just reminds me of Clough and the Leeds saga – players just don't have faith in his methods... or is it just me? I hope so.
Peter Murray
144
Posted 17/09/2017 at 09:50:48
Too much pessimism. 2-1 to Everton. Keane (corner) and Rooney (pen) to score.
Lukaku to be subbed at half-time.
Kim Vivian
145
Posted 17/09/2017 at 09:55:16
George (73) Thanks
Will (91) - Thanks to you also.
I hadn't seen that and caught it on YTube this morning. I take your point but didn't see it quite like that if I'm honest. I heard a sly dig at Palace, actually, for shafting de Boer - his mate and compatriot. Anyone who has watched the last couple of Palace's games must be surprised they have not picked anything up yet this term, and the general consensus is that the Palace board have been pretty impetuous, and now they are stuck with Hodgson ffs!
Let me say I am not a big fan of RK, BUT he is clearly not happy with his lot right now but I think he is being honest about it in his own way.
It is safe to assume, given our fixtures so far, and whatever happens today, that nothing will happen until at least the end of November in which period, we have 15 games with - apart from this afternoon - nothing theoretically more challenging than Arsenal (at home). Maybe Lyon but I'm thinking Prem mainly. That will show us where we are. However if the next couple of weeks reflect the last couple of weeks the writing will be appearing on the wall I guess.
The questions of tactics and set up remain, and due to a combination the dismal window and injuries our options are severely limited. I have said on another thread that I cannot see an exciting starting 11 from currently available players but whoever gets the nod should play their guts out, and Ron show some passion on the sideline.
More trying times for Evertonians for sure, and anticlimactic after all the preseason hype, but I truly hope we can turn it around with the current incumbents. I have calmed down a little since Thursday, have to hope as always for something this afternoon (I've got a weird good feeling about today for some reason - probably because I am unable to watch) but whatever, we must try and get behind our great club.
Onwards and upwards. COYB
Christopher Timmins
146
Posted 17/09/2017 at 09:55:18
We need a reaction today, we have to put down a marker or the season could slide away from us. Expecting a big performance from the team! The senior pros need to stand up and deliver.
I am well aware of the fact that the team/squad lacks balance but there is no way that the current personnel should be producing performances of the kind seen over the past three games.
The Manchester City game was only a couple of weeks ago and we have to find the form shown over the course of the 90 minutes on that Monday night!
Martin Nicholls
147
Posted 17/09/2017 at 09:57:01
Chris (#142) - spot on.
Mike Oates
148
Posted 17/09/2017 at 10:21:54
I've been as vocal as anyone in last few weeks, not to the point in wanting Koeman out, more about the unbalanced squad and lack of any system. But in one of my quieter moments this morning I've realised that once again I've had a knee jerk reaction, as I (and we) always do when we lose 2-3 games on the run.
Consider we've got 7-8 new players to bed, some of which totally new to Premier League, we've got 3-4 kids who after starring last year are now genuinely struggling and it inevitably has led to some awful football, totally lacking in confidence on the ball. No one wants it, no one can spot the obvious pass, they don't trust each other yet and all leave it to someone else to take control and they don't.
Its going to take a real lucky win, or one or two games against poor opposition where we do actually dominate and win. Lets wait until another 5-6 games before we scream for heads to roll .
And if we lose badly today I'll be the first to scream my bloody head off at the tripe we are being served - always an Evertonian at heart.
James Hughes
149
Posted 17/09/2017 at 10:33:39
Kim #145 nice post mate. I am now going to spend the rest of the day doing my best impersonation of Oddball from Kelly's Heroes and send positive vibes to the team.
i will also be looking for some cosmic grooves from George. Not step on any cracks in the pavement, buy some lucky heather and any other 'lucky' tokens I can find.
(whisper it softly, with fist clenched) coybbb
Geoff Williams
150
Posted 17/09/2017 at 11:14:17
Koeman sees himself as first team coach and nothing more. He isn't concerned with the day to day running of the club or the overall development of the club.
Unlike previous managers he's never seen watching other teams. I suspect his knowledge of players is second or third hand or like many on this site based on watching highlights on Match of the Day. Well that's the only explanation I can come up with him signing Williams.
I'm sure had he seen Sandro and Klaassen in the flesh he would have realised that they're not good enough.
Dave Williams
151
Posted 17/09/2017 at 11:16:29
Valid points Mike but it's the lack of effort, fight, guts etc that bothers me.
A perceptible team plan, pattern of play would help and picking a team consistently rather than so many changes which surely doesn't help.
But as you say, get a win under our belts and like the team of 1983 something might start to happen though we have a number of past – it veterans to ship out first.
Rob Hooton
152
Posted 17/09/2017 at 11:18:50
Karl, 110, I'd like to hear what Big Nev thinks at the minute - if he is willing to give it more time that's good enough for me!
Although the signs are not great I would be very happy for Koeman to turn it around and go on a winning run, starting today...
Teddy Bertin
153
Posted 17/09/2017 at 11:38:21
Why the hell did we get rid of a class player like Gareth Barry.
West Brom are better than us at the moment and Barry is very much part of that.
Even Pulis has admitted that he knew Barry was good but didn't realise just how brilliant he was until he started training with them.
Big mistake when you have two centre midfield players putting in hopeless performances like they did the other night.
Colin Glassar
154
Posted 17/09/2017 at 11:48:50
Stephen Brown #140, do you work at GCHQ by any chance?
Steve Bird
155
Posted 17/09/2017 at 11:52:31
Teddy (#153), West Brom are better than us!! Really?? 0-0 draw home to West Ham??? Typical negative drudgery.
Fran Mitchell
156
Posted 17/09/2017 at 11:56:39
The loss of Barry is proving costly, He'd be First name on the team sheet If he were here.
Koeman is right not to play Kenny today, the lad doesn't deserve a baptism of fire. Remember Coleman vs de Maria when we got slaughtered by Benfica.
Today we Will scrap for a draw, probably lose and maybe get tonked. Our season (battle for 7th) starts next week.
John G Davies
157
Posted 17/09/2017 at 11:56:59
Colin,
He's got Ali G in midfield.
Boyakash!
Mark Morrissey
158
Posted 17/09/2017 at 12:23:35
If you missed Sunday Supplement today or in fact never watch it, there is a 5 minute piece today talking about Rooney's return to Old Trafford but the pundits on there touch on Koeman's purchase of 3 Number 10s in the transfer window.
They talked about the disparity between United and Everton and were right when they said that whilst Everton traded their best player out of the club this Summer in Lukaku, Man Utd were offloading their weakest player in Rooney. The fact that Everton were prepared to do this trade sums up where Everton are as a Football Club at this present time.
They commented that if Everton hadn't signed Klaassen he would still be at Ajax because nobody else was coming in for him and had been at Ajax for over 6 seasons.
All these points we ToffeeWebbers already know but why can't the clubs hierachy see this. The answer is that they do but in truth they don't really know what else they should do. They are listening to Koeman and saying "Yes sir, no sir, three bags full sir".
I reckon we are stuck with Koeman until such time as there effigies of him on match days or planes with the associated "Get out" banners.
Colin Glassar
159
Posted 17/09/2017 at 12:42:59
Mark, I watched it as usual and completely agree with what you/they said about us selling Lukaku for, well, nothing in return.
As for Rooney, well that has BK written all over it (sentiment?) even though he's been our best player so far this season.
Also true what Andy Dunne said about Rooney never being considered a Man Utd legend simply because he's a scouser.
Max Murphy
160
Posted 17/09/2017 at 13:14:09
After those last 3 performances, and with the attitude of current players and an incompetent manager at the helm, Everton FC do not belong in the Premier League. Forget history, forget tradition and face reality. On current form, we deserve to be relegated.
We don't have a God-given right to remain in this league, and with this manager, we will not remain in this league.
This afternoon, I hope Man Utd equal or better their neighbours' score from yesterday, as it may expedite Koeman's departure.
Jerome Shields
161
Posted 17/09/2017 at 13:17:56
Koeman's tactics will be negative and defensive. He's afraid of getting the sack and not having a clue will be his motivation. Touch and go if it will work out.
Calvert-Lewin is going to have a lonely game. Only attempt at goal will be from a set piece, to try and nick one. Young and promising players won't have the experience taught somewhere else and not by Koeman to operate the plan.
Koeman Tactics: 'Senior players step up.'
Steve Ferns
162
Posted 17/09/2017 at 13:21:29
Geoff he went to watch Ajax three times last season. Koeman knew all about Klaassen. And before you write Klaassen off read what cruyff said about him. I'd trust cruyff assessment over everyone's.
Tony Hill
163
Posted 17/09/2017 at 13:29:58
Good point, Steve. I think Klaassen's going to be a fine player for us in due course.
Ste Traverse
164
Posted 17/09/2017 at 13:33:28
I recall reading on here many times the 'experts' telling us we won't miss 'that disrepectful twat Lukaku' and the goals would 'now be shared around'.
Well those comments are now looking even more stupid by the day. Of course it doesn't look like we're missing him now does it?
I've no doubt he'll net today and get at least 25 goals for the Mancs this season but hey, we don't want quality players in our side, we want players who'll run around like lunatics and tell us they love the club every 10 fucking seconds.
Andrew James
165
Posted 17/09/2017 at 13:44:32
I keep reading people saying BK wanted Moyes back after RM was fired or that he would have him back at any given opportunity.
What evidence is there for these assertions?
Would he or could he? Moyes is now damaged goods. He was given the hospital pass for the United job - which he gladly accepted - despite a brief upturn in Spain got the boot for not settling in culturally and then Sunderland...well not sure if it was them or him plus them that took them down. But the notion that BK would want to bring him back with an infrastructure that has changed and few first team players he knows...I don't buy it.
Hey, Moyes deserved a shot with big money back during his time but he made his choices and we, from our experience, should know bringing back a manager doesn't work out. See the law of diminishing returns...
But again, I would like to know where people are getting this information from or why they are so sure BK did or would.
George Cumiskey
166
Posted 17/09/2017 at 13:49:56
James@149 I'm sending the vibes man, can you feel the power baby ?.
Charles Barrow
167
Posted 17/09/2017 at 14:03:24
Agree with Ste. Look – ALL players are mercenaries – for ALL clubs (with one or two exceptions). Lets just get good/great players who want to succeed – like erm . erm Lukaku! Of course he couldn't achieve it at Everton, so he went elsewhere.
Let's not abuse players for stating the bleedin' obvious. If we want great players to stay we need to show them we mean business.
George Cumiskey
168
Posted 17/09/2017 at 14:24:25
Nobody is disputing the fact that Lukaku was going to go in any event, the problem is that he had plenty of time to find a replacement.
Then he's put all his eggs in one basket for Giroud according to the grapevine only to miss out without any backup plan.
And by the way Giroud is one of the slowest forwards in the Premier League, so buying him wouldn't of been a great help.
Don Alexander
169
Posted 17/09/2017 at 14:35:40
I think Ste (#164) that "the experts" never meant for "the disrespectful twat" not being replaced by a centre-forward with the ability to hold and challenge for a ball in the opposition's half.
By coincidence, that appears to be Koeman's attitude too.
I agree we need quality players but those who "run around like lunatics" would also be welcome right at this minute.
John Pierce
170
Posted 17/09/2017 at 14:52:36
Eddie Dunn 141.
Your assessment is in all probability likely. Couldn't argue with that. So if thats the case, does it represent progress?
In my eyes, no. We are just repleating last year.
Whats so wrong with that? Well grinding out wins when you have no real expectations of a higher finish leaves me cold. We are baying for attractibut purposeful football.
You describe Koeman the player to a Tee. And as stated over and over his team are the image of him, ironically without the good bits. Neither schnidey or aggressive.
So Everton's short and long term future under Koeman remains dull and miserable. No reason to keep him.
Geoff Williams
171
Posted 17/09/2017 at 15:05:32
Oh dear a back three including Williams with Martina as a wingback.
Karl Meighan
172
Posted 17/09/2017 at 15:06:47
Just saw the team to play Man Utd, looks like they will just go wide and Martina and Baines will be exposed without anybody infront of them as they certainly wont be crossing the halfway line very often.
Soren Moyer
173
Posted 17/09/2017 at 15:08:43
There we go again!
Mark Andrews
174
Posted 17/09/2017 at 18:11:50
Ah! So it's the players fault that Walsh and Koeman have squandered the cash and made us an unbalanced team? That's really good to know. I'm sure Barca are looking at the tactical and strategic prowess of Koeman and are licking their lips.
Add Your Comments
In order to post a comment, you need to be logged in as a registered user of the site.
Or Sign up as a ToffeeWeb Member — it's free, takes just a few minutes and will allow you to post your comments on articles and Talking Points submissions across the site.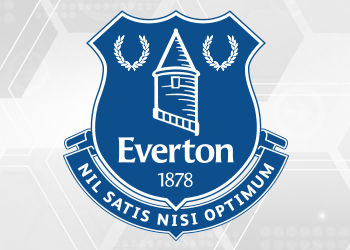 ---
Bet on Everton and get a deposit bonus with bet365 at TheFreeBetGuide.com
---