Williams disappointed Everton's effort wasn't rewarded

54 Comments [Jump to last]
Thursday 19 October 2017
Ashley Williams says he was disappointed to lose to Lyon this evening after what he felt was a decent performance in which the Blues showed a great attitude.
The defender scored the goal in the second half that pulled Everton level at 1-1 following Nabil Fekir's sixth-minute penalty but he couldn't prevent Bertrand Traore from scoring what eventually proved to be the winner for the French club.
The result means that Ronald Koeman's men have made the worst start to a Europa League group stage campaign than any English club before them and it has drastically reduced their chances of progressing to the knockout stages.
"It's going to be difficult [to progress]," Williams admitted in the tunnel after the game. "We wanted to win tonight. We didn't get any points but I thought the lads responded well when we went one down.
"But we've come away with nothing. I thought we fought well as a team."
The Welshman was handed the captain's armband in the absence of Phl Jagielka and Leighton Baines but was fortunate to escape a red card for a second-half melée that involved supporters in the crowd at one point as the contest boiled over.
Williams was captured by television cameras exchanging blows with a Lyon player but only received a booking and stayed on the pitch to equalise shortly afterwards.
Asked to describe the incident, which may well land him in retrospective hot water with Uefa, Williams dismissed it as a consequence of raw emption and the desire to get back into the game.
"That's what happens. It's football. I think it is what it is… it is what it is.
"It's high emotions. We want to win the game, they want to win the game and stuff happens and this was one of those times, I suppose.
"The pressure that you put on yourself is bigger than the pressure from outside," the defender continued when asked if he and the players were feeling the strain from Everton's poor run of results.
"We want to show fight for ourselves more than anything, for the club, and for the fans, especially at home. We're disappointed not to get a result tonight because I thought we had a good attitude, we went about it [right].
"We had a lot of chances — more than them — and it's really disappointing when we got 1-1 to concede another goal so quickly.
"[The Arsenal game] is a big one. They're all big, especially when you play against a top team at home. We need a win and we need a good performance."
---
Reader Comments (54)
Note: the following content is not moderated or vetted by the site owners at the time of submission. Comments are the responsibility of the poster. Disclaimer
Sean McCarthy
1
Posted 20/10/2017 at 01:51:04
A fucking yard dog of a player!!
Brian Cleveland
2
Posted 20/10/2017 at 02:32:03
Hope he gets fined for that attack on the keeper and subsequent reaction. Should be publicly reprimanded for that. I want fight in our players, but not like that.
Shameful, and he doesn't even have the balls to admit he was wrong.
In terms of playing he was better than usual tonight (not hard), but that behaviour is not acceptable for me.
Will Mabon
3
Posted 20/10/2017 at 05:09:41
It wasn't an attack, Brian, it was a bit of an arm to the stomach. Petulant, but no harm done.
Keith Johnson
4
Posted 20/10/2017 at 06:51:38
It's time to move on and sack Koeman before we get any deeper. Bring in Unsworth to steady things. See the job he's doing with the Under-23s... maybe he can do the same for the senior squad.
Kevin O'Regan
5
Posted 20/10/2017 at 07:50:05
So not only is Williams now a complete liability but also a disgrace. That push on the keeper was close to red but what happened afterwards was a disgrace. He should never be given the captain's armband again.

When fans ask for 'fight' it means "give your all on the pitch and motivate others with your commitment and effort" – not the crap you came up with, Mr Williams.

Back to the relegation fight now... tick, tock, tick, tock, Mr Koeman.
Andrew Heffernan
6
Posted 20/10/2017 at 08:20:29
Williams and idiot fans have brought shame on the club and I hope all involved are dealt with appropriately.
Clearly things aren't going well, and I want to see fight in the team as much as anyone, but this has to be channelled, not reckless.
Geoff Evans
7
Posted 20/10/2017 at 08:28:19
Why is it that players like Williams, Sigurdsson, Keane etc, are top players for other clubs and countries but when they come here are crap?
This club are going the way of Leeds United, talking of distant past glories never to be revisited.
Most of this bunch couldn't get in Liverpool's starting eleven and their only average.
Last night's behaviour by players and supporters was a disgrace. I've seen many low points at this club, that was the worst.
Shameful.
Fraser Auld
8
Posted 20/10/2017 at 08:40:48
Away and watch the ballet if you're that easily offended.
Phil Walling
9
Posted 20/10/2017 at 08:46:31
Well, at least they ran about a bit!
Andy Meighan
10
Posted 20/10/2017 at 09:25:15
Arsenal at home on Sunday... We need a win and a good performance. Yes, but we won't get it. I doubt there's any Evertonian right now who truly believes we'll win that game.
Damian Wilde
11
Posted 20/10/2017 at 09:31:04
'It is what it is.' Joke! Red card offence on the keeper (so stupid) and then brawling and throwing punches! Sack him, he's a disgrace (and crap).
Kevin Turner
13
Posted 20/10/2017 at 10:00:17
Williams is disappointed! Not as disappointed as I am in the behaviour of our captain on the night. Discipline him as much as we are able with these spoilt "stars" these days.
I don't know if the behaviour of the idiot in the crowd throwing punches has been mentioned elsewhere on here but I sincerely hope they can identify him and he's 1) banned for life from Goodison and 2) he gets his comeuppance in the criminal justice system.
Alasdair Mackay
14
Posted 20/10/2017 at 11:15:38
Aside from the scrap, I thought Williams played well last night.
I have no issue with the scrap itself – it shows there is some pride in the players and proves they care about the mess they are in.
Koeman Out, Rhino In.
Michael Lynch
15
Posted 20/10/2017 at 11:23:18
Glad the fan has been banned, but to be fair, the players need to have a serious word with themselves, especially Williams.
To get into that kind of a barney right by the Park End fans is stupid beyond belief, and to be honest I'm surprised more of the dickhead fans didn't get involved. We've got quite a few of them, as we all know, and it clearly took a lot of restraint for some of them just to shout and point rather than get stuck in.
All the players involved should be fined two weeks wages minimum. It's bad enough being a laughing stock for our football, but to be considered worse fans than the knobheads across the park is unacceptable.
Shane Corcoran
16
Posted 20/10/2017 at 11:23:41
I wonder is their 'keeper okay this morning after that assault? Williams should be brought before Her Majesty the Queen and given a good telling off too. The shame, oh the shame.
Tony Williams
17
Posted 20/10/2017 at 11:36:52
This animal should be kicked out of our club now.
Brent Stephens
18
Posted 20/10/2017 at 11:43:57
Not excusing the fan with the lad in his arms but, looking at it, it looked to me as if he flat-handed the Lyon guy away rather than punched. But no excuse whatsoever.
Brent Stephens
19
Posted 20/10/2017 at 11:45:07
Ah, just seen another clip. A punch!
Mike Berry
20
Posted 20/10/2017 at 11:46:18
Uefa should be concentrating on the feigning of injury by Lyon players, not a dust-up. It was good to see though; shows passion.
Tony Heron
21
Posted 20/10/2017 at 11:53:35
I've never felt so ashamed to be an Evertonian. Williams should have been sent off for that idiotic challenge. Even when one of the bench was trying to calm him down, he was trying to get at the Lyon player, utterly disgraceful.
If the club does anything about it they should see that he never wears the blue shirt again, never mind being given the honour of the captain's armband.
As for the "fans", well done boys, that image of our club has gone around Europe and probably the World. How anyone would bring a small child out on a night like last night let alone to a football match is beyond me and then to get involved in the fighting leaves me speechless.
All the good work by EitC and our support for good causes like little Bradley is now forgotten and the image people will now have of our great club is the shamefull footage from last night, and all thanks to Williams. Over to you, Mr Chairman.
Dermot Byrne
22
Posted 20/10/2017 at 11:57:01
Sure, Brent. You could see he was in total control. Feeling ashamed too.

John Wilson
23
Posted 20/10/2017 at 12:00:06
If, that fan gets charged with assault, so should Williams. In fact, if I were the fan, I would use the defence, 'a defence to help another' ie Williams. If it were not for Williams's actions, that fan would never have been banned.
Nitesh Kanchan
24
Posted 20/10/2017 at 12:40:33
The way he threw punches with his hands at Lyon players, had he shown same desire to do that with his legs and head to clear whenever the ball came near the defensive area or win the ball back from the player then he would have been applauded today rather than criticised.
Tony J Williams
25
Posted 20/10/2017 at 13:15:45
Some fucking passion at last.
The first time I have semi-woken from my boredom-induced coma since the season started.
Tony (#21) – Really? One little skirmish that will be forgotten in a couple of weeks and you are ashamed? Fuck me... you've picked the wrong sport to follow.
Carl Taylor
26
Posted 20/10/2017 at 13:24:51
Williams is a disgrace. Completely uncalled for push on the keeper and then wanting to slap anything that moved.
Passion! FFS. Passion is Peter Reid with blood running down his leg but still chasing down Bayern players, Phil Neville clattering Ronaldo fairly, everything Tim Cahill did for the club.
Williams is just an over-weight, immobile, yard dog who should hang up his boots. I can't believe the other clown has just given a press conference and defended Williams because Wales lost and we're having a bad time, boo hoo. Unbelievable – and still not sacked.
Kenny Smith
27
Posted 20/10/2017 at 14:09:15
"Williams disappointed Everton's effort wasn't rewarded."
I'm disappointed someone saw fit to name you captain of our great club.
Graham Murphy
28
Posted 20/10/2017 at 14:13:56
I feel very sad that some on this forum are condoning the actions of a madman last night. Williams should be docked a minimum of 2 weeks wages (to go to local charities) for his behaviour.
There is no place in our great club for what he did. Koeman should have subbed him as soon as the melee was over.
I am ashamed that our club has totally ignored the real instigator of the trouble as though he wasn't even present. On other social media and the BBC site, the club is being dragged through the mud today – all because of Williams!
Tony Heron
29
Posted 20/10/2017 at 14:17:29
Tony J @25,
I've picked the wrong sport? Well, that's just the point – thuggery is not a sport. I'm all in favour of playing hard and I played against some mean guys in my youth (fat Harold anyone?). But what Williams did was pathetic and could have reduced the team to 10 men.
I care about Everton and what took place last night has only damaged the club. If you think that's nothing... well, that's your opinion but I stand by my comments.
Mike Berry
30
Posted 20/10/2017 at 14:18:20
It was common assault, simple as that.
Yes, you want players with steel, but this incident, which looked like a forearm across the goalkeeper's chest, could have been far worse. Imagine in the speed of the moment if it had hit the keeper in the throat? His neck could have been broken and there is potential for fatality.
When you go in like that, anything can happen. He is in deep shit when the authorities and the club look closer at that.
Club Captain? – a disgrace more like it; ship him out.
Jackie Barry
31
Posted 20/10/2017 at 14:33:30
Williams was stupid, going too far in his effort to try and get something from the game. The fan, though, deserves a ban for life, and highlights the utter stupidity of some supporters which the club is better off without.
Dave Wilson
32
Posted 20/10/2017 at 14:38:31
Sorry Tony J, but I'm definitely with Tony Heron here.
What you saw from Williams wasn't passion, it was cowardice, born out the frustration which comes with not being good enough.
If he went for a 50-50 where he could have been hurt himself, I could have accepted it, but he went for a man who was unprotected because he had his arms in the air holding a ball.
Terry McLavey
33
Posted 20/10/2017 at 14:53:14
Imagine the posts had that incident been at the other end and Pickford floored by one of their players. I can't believe people are defending him and some suggesting we seek another sport !

Fraser, by the way, when ballet companies do training swops with footballers the footballers always come out second best!

My wife is a professional dancer and I presume your comment was based on no knowledge whatsoever with you thinking ballet is something weak?
Shane Corcoran
34
Posted 20/10/2017 at 15:05:30
That lad that sits next to Koeman was fond of grabbing and punching and yet he's a hero. Williams fouls the 'keeper and pushes his arm round like a big girl and it's thuggery, disgrace, fines the whole lot.
I don't condone what he did but, fuck me, it's hardly a dark day for our great club.
A complete non-event as far as I'm concerned. Had it not been on here and on every football website, I'd have forgotten about it by now.
Rudi Coote
35
Posted 20/10/2017 at 15:07:32
He's disappointed? I'm disappointed he ever signed for us. Utter crap.
Andrew Clare
36
Posted 20/10/2017 at 15:12:23
He's a hero to some, Shane, but not all.
I'm for the Everton players of old, like Brian Labone and Colin Harvey, who led by example and let their play do the talking.
Paul Kossoff
37
Posted 20/10/2017 at 15:16:46
Williams should have been sent off – probably what he was after, seeing as he's been shite and in the firing line. Send him back to Swansea with his mate Guilty... well, that's an apt name for a £45 million flop!
Raymond Fox
38
Posted 20/10/2017 at 15:19:15
Give over, watch Match of the Day tomorrow and I'll guarantee there will be far more violent acts on the show.
What about all the flying elbows, scything and over-the-top tackles that go on most every match day?
Dan Davies
39
Posted 20/10/2017 at 15:39:32
Handbags. I've seen a lot worse than that. Overreaction on here by some. At least there's a bit of fire in the belly.
Jon Hirshman
40
Posted 20/10/2017 at 15:53:39
Okay, what I saw was Williams pushed by the goalkeeper as he was catching the ball. I also saw the highlights and it's clear that we should have had a pen from that. Williams retaliates and all hell breaks loose.
Thought the ref got it completely right. He stood off and let them get on with it. He then correctly gave both protagonists a yellow card.
Who knows what was said in the melee to Williams that made him react in that way but I can guess by the way he reacted. Correct decision to ban the supporter but, if he does get done for assault, Williams shouldn't be. Williams had a fine game, IMO.
Tony Heron
41
Posted 20/10/2017 at 16:21:33
Dan @ 39.
Yes, mate, you're right – it was handbags.
I was at the Leeds game in the 60s when Sandy Brown was sent off after 3 mins and both teams were taken off by the ref before half-time to cool down. I've seen Norman Hunter, Tommy Smith, Bruce Rioch, Nobby Stiles et al.
So-no one is is suggesting Williams is in their league but when you talk about "over-reaction" that was precisely what he did. Look at the media today and the club being dragged through the mud.
Yes, I know that the press and TV will love having a go and Uefa too in time – and that's the real issue. The harm it's done the club and the harm it could have done the team on the night is my concern.
If he has "fire in his belly" and drives the team on without doing something as stupid as last night, I'm totally fine with that. Peter Reid and Jimmy Gabriel were able to do that and, if Williams can do too, then great.
John Charles
42
Posted 20/10/2017 at 16:24:27
Williams should be shipped out because he is crap.
(Says a lot about the others in the defence, though, as he was the best we had last night.) But assault, disgrace etc? Get a grip!
A poor challenge by a poor player nothing more or less
Shane Corcoran
43
Posted 20/10/2017 at 16:30:15
What damage is any of this soap opera going to do to the club?
Will Mabon
44
Posted 20/10/2017 at 16:34:22
All the good work by EitC and our support for good causes like little Bradley is now forgotten and the image people will now have of our great club is the shameful footage from last night, and all thanks to Williams. Over to you, Mr Chairman.
Tony, I rather think most sentient humans can easily distinguish between long-term charitable work by a football club, and an incident at the ground.
John Pierce
45
Posted 20/10/2017 at 16:45:47
Williams has had us all for mugs. A player who rightly has come in for scorching criticism cannot have failed to have heard the clamour against him.
His goal celebration to my eye was not one of 'come on we can win this' but more 'fuck you twats, what do you know'. The veritable act of defiance. It actually looks like he turns the main stand and just wants to flicks the 'Vees' at everyone, but finds, erm, the restraint he'd lost only moments earlier to jog on back.
He is the symbol of the club failing to adapt to increasing expectations. Bought to defend and organise, he looked decent last season as he never had to cross the halfway line.
Everton have evolved, new players, heavy investment in both the players and the manager sold to us as ambition.
Like Everton Williams has failed to adapt, poor with the ball at his feet and required to push higher up the field he is exposed to more one-on-one defending. In recent weeks, he has completely unravelled, as have the club.
His story runs a parallel with the club. The irony is that, if we become sucked into a relegation battle, he will be the defensive stopper we need.
Will Mabon
46
Posted 20/10/2017 at 16:46:48
Mike @ 30:
"Looked like, imagine, if, could, potential, anything can happen".
Williams essentially placed his arm firmly against the keeper's stomach and then pushed him. Watch "Everton vs Lyon fight" on YouTube for a close-up. Dangerous, though rare but possible incidents, are what happened to Ryan Mason, in the legal course of the game.
Will Mabon
47
Posted 20/10/2017 at 16:48:38
"
The irony is that, if we become sucked into a relegation battle, he will be the defensive stopper we need.
"

You should write horror stories, John!
Dale Rose
48
Posted 20/10/2017 at 16:54:41
Things cant get much worse surely. As many have said, we have a good team, but the atmosphere is toxic.
What we need at the moment is a steady hand. Forget aspirations, we are getting too far away from the top, let's just get stable, and try to move gradually, get something out of one of the cups, and try for a top seven finish.
We don't have the squad for a European campaign. We have tried to rebuild with a shed load of money which has been wasted. As regards the youngsters, get them in and try things out, they will get match fit and match ready.
I hate to say this as I love the club, but I don't now have any expectation apart from a desire to see the team come good, and use the assets we have. We need to be in a position to build and progress steadily. We have all the pieces in play to do that.
Koeman, I don't know, on paper he looks fairly good. I thought he would have done a good job; sadly he hasn't. Time to move on. The talk of getting top marque managers is just bull. Let the Mourinho's and Pep go and manage at a Championship side without any money, see how good they are then. What we need is someone who is Everton, and has some passion.
Shane Corcoran
49
Posted 20/10/2017 at 17:04:35
Dale, saying as you mention moving gradually, I'd start with staying in the division. And no, I don't think I am exaggerating.
Look at the other teams at the bottom. They've got Benteke, Defoe, Vardy and Chicarito. We've got Niasse. Yes, I've left out Stoke but they should also be worried.
Denver Daniels
50
Posted 20/10/2017 at 18:18:27
Williams was lucky he didn't get a 2nd yellow when he pulled Traore down by the neck while they both jumped for the ball. This was after the melee when he should have seen red. He was the captain on the night and should have shown some restraint.
Gavin Johnson
51
Posted 20/10/2017 at 18:20:18
As a stand-alone game I thought Williams did okay last night. He put in a perfect tackle in a dangerous area and he showed some fight, something lacking from the other passengers in this weak Everton side. Having a game out seems to have given him a kick up the arse.
David Currie
52
Posted 20/10/2017 at 19:20:19
Geoff (#7), Answer to your question about Williams, Keane and Sigurdsson, they were never top players and never will be. That's why Man Utd and Spurs got rid.
John Wilson
53
Posted 20/10/2017 at 21:00:08
If that fan gets charged with assault, so should Williams. In fact, if I were the fan I would use the defence, 'a defence to help another' ie Williams. If it were not for Williams's actions, that fan would never have been banned.
Tony Williams
54
Posted 20/10/2017 at 22:17:03
Tony (#25),
If that happened on the street, he would have been arrested and it's no different on the football field. If that happened to on the street, you would have a different tale to tell.
Ben Howard
55
Posted 21/10/2017 at 20:17:57
I thought the incident was embarrassing. It wasn't scandalous or shocking. It doesn't deserve a sacking. Let's get real people, this sort of thing used to happen every week in the premier league. We're just not used to it as, for far too long, we've been too nice.
The lads are hurting and if that gees them up then I don't see it necessarily as a bad thing. The play-acting from Lyon, and especially their keeper, had gone unpunished all game and frustration boiled over. And the Lyon players, Traore in particular, couldn't wait to get involved.
I for one hope that this has a galvanising, backs to the wall, Dogs of War effect and we see results start to change. Arsenal don't like it up 'em.
By the way, by nature I consider myself a pacifist. My leniency over this incident may well be Bourne from my own frustration and delight at some sign that the players actually give a shit.
Add Your Comments
In order to post a comment, you need to be logged in as a registered user of the site.
Or Sign up as a ToffeeWeb Member — it's free, takes just a few minutes and will allow you to post your comments on articles and Talking Points submissions across the site.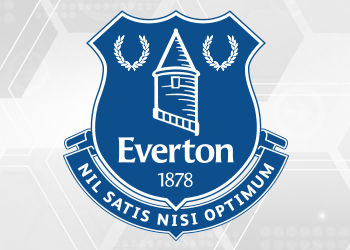 ---
Bet on Everton and get a deposit bonus with bet365 at TheFreeBetGuide.com
---