Panorama to investigate Usmanov's links to Everton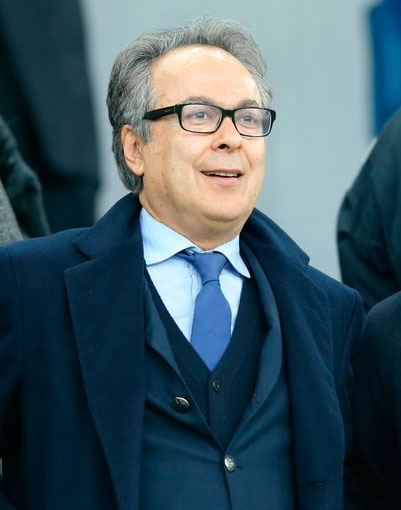 Farhad Moshiri: sold his 15% stake in Arsenal to long-time business partner Alisher Usmanov last year to buy a 49.9% share of Everton
The question of Alisher Usmanov's involvement in Farhad Moshiri's investment in Everton FC will be an element of a special by BBC programme Panorama
.
The two-part investigation to be broadcast tomorrow and Monday will focus on offshore tax havens and global finance as it pertains to some of the world's richest individuals.
Part of the programme will examine the original purchase of a 14.58% stake in Arsenal FC (later augmented to 30%) by Red & White Holdings, the investment vehicle of Usmanov, the billionaire Uzbek-Russian, and Moshiri who sold his share of the London club to his long-time business partner last year to buy 49.9% of Everton.
The BBC claim to have documents that show Moshiri's Arsenal stake was a gift from Usmanov which, by extension, could mean that the tycoon was the original source of the funds the Iranian-born businessman used for his investment in Everton.
Premier League rules prohibit any individual or concern buying into a club if they already own more than 10% of more than another but Moshiri's purchase of a major holding in the Blues was ratified by the League in March 2016.
According to a report in today's Times, both Everton and Usmanov's office deny that he has any involvement at Goodison Park, although the Panorama special is likely to explore the nature of Usmanov's company, USM Holdings, and their sponsorship of Finch Farm which commenced this year and was the subject of raised eyebrows at the time.
---
---