Moshiri says Silva needs time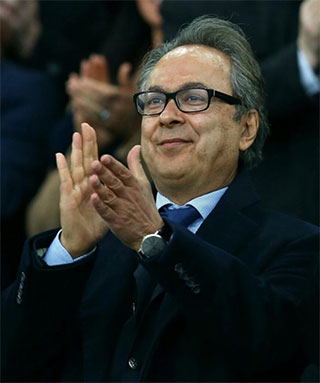 Farhad Moshiri says you have to "hold your nerve" in relation to Everton's faltering form as discussion over the manager Marco Silva's long-term future at the club intensifies amid a lengthening run of poor form.
Everton have lost six of their last nine Premier League games and won just one of their last six at home while also being dumped out of the FA Cup by Championship Millwall, a sequence that has ended any realistic prospect of success this season.
Talking to Jim White of talkSPORT, however, the Blues's majority shareholder says that Silva is building and moulding a young team which takes time, indicating that he will be affording the Portuguese some leeway.
"It is a project," White relayed based on his conversation with the Iranian-born businessman on Monday evening.
"The Everton fans quite rightly demand young football. We want young players to develop, they need to play.
"Marco Silva is a talented coach, but he's planning long-term. He will coach and develop those young players and every year those same young players will become stronger.
"In this business you have to hold your nerve."
This article has been amended to reflect that these quotes were not from Moshiri speaking on White's talkSPORT programme but were recounted by the presenter.
---
---