Report: Baines to be offered one-year deal
Thursday, 25 April, 2019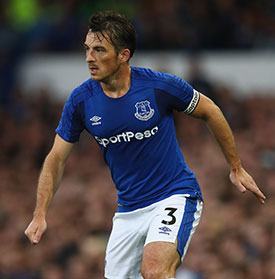 Leighton Baines could be handed a one-year extension to his Everton contract as the club prepares for Marco Silva's second season at the club.
The veteran full-back's current terms expire this summer but despite losing his place to Lucas Digne, Baines has remained an important member of the squad and deputised impressively for the Frenchman earlier this year.
The 34-year-old has played over 400 games in all competitions for Everton after signing from Wigan Athletic in a £6m deal 12 years ago and, according to MailSport, the Blues are not ready to let him go.
The same report claims that while Baines looks likely to be retained for another year at least, negotiations are ongoing with Phil Jagielka.
The club captain is two years older than Baines but has also called upon on occasions this season to plug gaps when Michael Keane has been out ill or Kurt Zouma ineligible to face his parent club, Chelsea.
"Leighton knows what is my idea already," manager Marco Silva said in his press conference earlier today. "I already spoke with Leighton, Jags I will do in the next few days or weeks. It is up to us to talk in the next few days and weeks to speak about this situation.
"They will be the first ones to know what is our idea because they have all the respect of ourselves. They are fully focused on what we want in our desire and our goal as a team. They are there, they are there working really hard for us to achieve what we want because it is the most important thing.
"You are talking about our captain, our sub captain they are really important players and they deserve all our respect about the situation."
---
Reader Comments (61)
Note: the following content is not moderated or vetted by the site owners at the time of submission. Comments are the responsibility of the poster. Disclaimer
Jerome Shields
1
Posted 25/04/2019 at 23:32:16
In two minds about this.

Brian Hennessy
2
Posted 25/04/2019 at 23:36:47
I think a one year deal is about right.
He still has plenty to offer as cover for Digne when needed and maybe for some Europa League games if we can take 7th
Fran Mitchell
3
Posted 25/04/2019 at 23:44:47
Guess it means the club either are planning for him to take a coaching role next season. But means what for young Robinson, probably not viewed as a reliable back up
Mike Gaynes
4
Posted 25/04/2019 at 23:55:04
I am absolutely delighted. Still a tremendous asset to this club.

Dave Southword
5
Posted 26/04/2019 at 00:04:39
If Digne popped a cruciate an hour after transfer deadline we'd be glad of having Baines in the squad. I daresay he could do a job in midfield where a growing lack of pace would not be a killer.
Tony Hill
6
Posted 26/04/2019 at 00:28:50
Yes, well worth one year. I think he's looked fit and sharp when he's been called on this year and Digne spoke of him with obvious affection and respect very early on. He will not only be good cover but an excellent mentor for his replacement.
I suspect he's a healthy influence generally around the club.

Bill Watson
7
Posted 26/04/2019 at 00:42:34
Baines still has a lot to offer and a year's extension makes a lot of sense.
Jay Wood
[BRZ]
8
Posted 26/04/2019 at 00:45:22
No qualms about this one, even though, unfortunately, Leighton's injuries have become more frequent in his twilight years having barely missed a game before the last couple of years.
Not only can he still perform at the necessary level (just not every game, as in the past), I'm sure he's a great role model around Finch Farm.
This also signals to me that the management doesn't believe we have an academy player of sufficient quality to cover for Digne next season, and that they prefer to pay Leighton's salary for another year rather than dip into the transfer market, giving any young hopeful another year to develop.
Good sense to me. Save the hard-earned for more pressing priorities.
Don Alexander
9
Posted 26/04/2019 at 00:46:02
Giving a very occasional 34 year-old left-back a new contract speaks volumes about the "quality" of our scouting and/or youth teams in recent years in providing first-team talent (and they're both something I hope Marcel Brands is well on the way to improving in terms of accruing actual first-teamers, the U23 "championship" winners notwithstanding).
Don Alexander
10
Posted 26/04/2019 at 00:50:43
....... put another way, how many top six clubs offer any sort of contract extension to 34 year-old reserves?
Mark Andersson
11
Posted 26/04/2019 at 01:38:00
The bigger picture here is we don't have the money or a younger player to cover our left back...
I certainly hope they both take a huge drop in money to help the club build for the future...
Terence Leong
12
Posted 26/04/2019 at 02:32:12
A one year contract is reasonable.
Given that at left back, we don't seem to hear of any other young players catching our attention, which as many others have said here, an indication that we don't have ready young players in this position.
In terms of reducing our wage bill and trimming players, there are plenty whom we can trim from the squad.
Baines can still do a job.
We need to trim in the right places, and if Europa league becomes a reality, we basically need more bodies in key positions.
At centre-back, it might still make sense of Jags to be given another year. Mina is quality, but might be injury prone. Zouma is unlikely to be retained, given the noise coming out of the Chelsea camp. Which means that we will need back-up.
I hope to see Holgate given a shot at centreback.
Comparatively, we have at least two players jostling for right back (Kenny and Seamus), and Holgate and still do a job there.
So, left-back wise, we definitely basic cover.
Our monies are likely to be spent on the spine (a CB, one CM, one forward). Preferably, the Zouma being the CB, and Gomes the CM. And we would want an upgrade on Tosun, much as I like him, to give DCL some competition. I would like to see DCL continue to thrive, but he needs competition and we need backup in that area.
For the wide areas, I think we are covered at the moment: Bernard, Lookman, Richarlison, Walcott.
We want to avoid something like this season where we have so many first team players having to get adjusted into the team.
Gavin Johnson
13
Posted 26/04/2019 at 02:38:19
We need to reduce the numbers of the squad and save money on big wages, therefore I'd like both Baines and Jags to be let go in the summer. We have to very able deputies in Antonee Robinson and Mason Holgate.
Steve Ferns
14
Posted 26/04/2019 at 02:51:38
Makes sense to keep Baines for another season. He's not too old. He's cover for Digne. We don't want to waste money on a sub for digne. As long as the wages aren't silly, then just makes sense on so many levels.
As for jags, if the money reflects his likelihood of playing, if Feeney is given every chance of playing, and Jags is a realistic future coach, and can combine the roles, then give him another year as 4th or 5th choice.
Annika Herbert
15
Posted 26/04/2019 at 06:32:20
Sorry Mike@4. i completely disagree. Wonderful servant that he has been, Baines best days are well behind him. I see no sense in offering a 1 year contract to a 34 year old when we have a good young player waiting in the wings. Antonee Robinson is the player we should be looking to to cover for Digne.
The team is unlikely to get any younger by retaining 34 year old players. How do we ever find out if the younger players are good enough if we continually rely on players well past their sell by date?
Mike Gaynes
16
Posted 26/04/2019 at 07:22:25
Annika #15, what I see as
"no sense"
is having Robinson sit on the bench watching Digne play. Robinson missed more than half this season with the ankle injury he suffered with the USA national team. He needs more games next year to develop, not bench time. That means another loan.
And every minute I saw Baines play this year showed me he can do the job for one more season. He was fit, sharp and capable. I don't care how old he is, if a player gets it done, he gets it done. It's not like 34 is a damn death sentence. Filipe Luís and Kolarov are six months younger, and they're still starters at LB for Atletico and Roma respectively. The former is second in La Liga, the latter is one point out of a Champions League place. Quality is quality.
Barring a serious injury to Digne, we need a left back for about eight games next season. I cannot imagine a better option than Leighton Baines.
Jerome Shields
17
Posted 26/04/2019 at 08:35:57
Whilst I think there is comfort in having Baines and Jags available for the successful cameo roles that they have performed this season. If Everton are to progress there should be competition within the squad to provide the cover for both these positions.
Baines and Jags do not provide the necessary type of competition. Brands and Silva have been clear about the need for more competition regarding positions, the necessity to reduce the squad / wages and the need to develop the squad via a youth development policy. Transferring in players in their early twenties being part off this.
The fact that overtures have filtered out before the end of the season regarding Baines and Jags contracts and Silva has thought it necessary to qualify his input into the decision whether to give extended contracts, points to where the power balance lies within Everton. It lies, if extended contracts are given, with the Old regime objective of survival in the Premiership and the comfortable status quo.
The battle lines of this Summer will be between the Progressive regime of Moshiri, Brands, Silva and the Old regime of Kenwright and Co, including back room associates. Hopefully Brands will be as influential at board level as he is as a Director of Football. I have expressed my opinion that Brand's appointment to the Board was not a good move in terms of accountability and may only reflect a sticking plaster approach by Moshiri, rather than the need to tackle wholesale changes at Senior Management level within Everton, if sufficient further progress is to be made.
Some may think that this is Tosh, but Chelsea have similar problems and Man U have even bigger problems in this same area. But at Everton it has been going on for 20 years.
I don' t like what extended contracts for Baines and Jags would tell me about Everton's path to progress.
Jim Bennings
18
Posted 26/04/2019 at 08:36:48
34 when you have looked after the body as Baines has is still relatively young in the modern climate.
Look at David Silva at City, slick, lean and mean.
It's one of the reasons I'd even still sign Vardy, the fella is super fit and plays like a 20 year old and I honestly believe these days players will play more and more until they reach 37,38 years old.
Its only in circumstances like where Gazza or Rooney haven't taken care of the body that they look condemned men in the 30's.
Des Farren
19
Posted 26/04/2019 at 11:38:27
Jesus wept.
I don't particularly care about his age but rather about his performances when he does play.
Baines, in his general play, has been a liability for years.
Time to end this gravy train.
Kevin Prytherch
20
Posted 26/04/2019 at 12:02:51
If we decide that we are going to give Robinson another year on loan (which I can only imagine we will now), are we going to find better left back cover than Baines without spending any money?
No
If we are resigned to not getting Zouma, are we going to find a better 4th choice Centre back than Jagielka without spending any money (Assuming Holgate is 3rd choice)?
No
Therefore it makes sense.
To those wanting them to leave - how much would it cost to replace them and do you think we have bigger priorities than spending millions on reserves?
There's no room for sentiment - but these strike me as football decisions, not sentiment.
Phil Smith
21
Posted 26/04/2019 at 12:50:39
I've loved Leighton down the years but we have so many good youngsters that are never gonna progress unless the get the chance to show what they can do. The cream rises to the top. Baines has gone a little too sour...
Peter Gorman
22
Posted 26/04/2019 at 13:08:18
Baines' best days may well be behind him but it should be obvious he can still play at this level. Anyone picking out a poor performance should be mindful of Coleman: it happens to the best of them.
Clearly he is behind Digne, and should remain so, but if called upon, he should still be capable of producing decent performances; an extra year makes sense.
Chris Gould
23
Posted 26/04/2019 at 13:27:21
If Digne is suspended or injured then who better to replace him?
Baines knows exactly what Silva expects, he understands how we play, and the manager obviously still trusts him.
When he's played this season he has looked refreshed and hasn't weakened the team in the slightest. His experience and quality puts him way ahead of Robinson or any other youngster.
One more year from a supreme professional to provide perfect cover, while allowing the very green Robinson to develop further elsewhere. Makes total sense.
Mike Allison
24
Posted 26/04/2019 at 13:50:19
Des I think you're watching a different fella to the rest of us.
Also, in general, we shouldn't underestimate the 'behind the scenes' factor that Marco Silva has mentioned. The squad needs leaders, role models and a sense of identity, Baines and Jagielka contribute well to that. It's not as simple as just gathering the best 'parts' together, the 'whole' needs to function well. Robinson will also hopefully spend some time with Baines, and Holgate with Jagielka. Some people seem to object to retaining former players on the staff, but I think it's really important for the club and squad to have access to the sense of identity that provides.
We may need to reduce the wage bill, but Baines and Jagielka are not the problem, the senior players currently out on loan are.
Mike Gaynes
25
Posted 26/04/2019 at 14:01:57
Des Farren, say what?
Just to be clear, Baines is the slender chap wearing Number 3. Nobody matching that description "has been a liability for years."
(Shaking head in disbelief.)
Kevin #20, Chris #23, Mike #24, all good points.
Christopher Timmins
26
Posted 26/04/2019 at 14:08:55
A one-year extension is about right. He should never have started against Wolves earlier on in the season, clearly he had not recovered from his injury picked up in the previous game.
Derek Knox
27
Posted 26/04/2019 at 15:48:08
While I agree Baines is quality cover, a lot will also depend on how many Competitions we will be involved in come the end of the season.
I don't think the same consideration should be afforded to Jagielka though, undeniably a great servant to the Club, but unless he is to be retained in a coaching capacity or like wise, we have to get away from this old boy's favours scenario, or we will revert back to being a retirement home.
Dave Abrahams
28
Posted 26/04/2019 at 16:08:11
I can see the logic of Baines being retained for another season, but I think Jagielka should be released, also I would be offering Baines a new contract on a lot less than he is getting now, and I've always been a big fan of Leighton.
Andy Crooks
29
Posted 26/04/2019 at 16:14:35
I agree Dave, I hope Jags can get a year at another club,Sheff Utd, perhaps. But I would like to see Holgate back and given a chance.
Derek Knox
30
Posted 26/04/2019 at 16:16:46
Good point Dave A, when we are constantly hearing about one of the major aims being, to reduce personnel and the wage bill, Leighton is one of the high earners £70K/week, a lot of money to warm a bench.
Pat Kelly
31
Posted 26/04/2019 at 16:28:58
And what then after a year ? Why wait. Address the problem now.
Shane Corcoran
32
Posted 26/04/2019 at 16:45:04
Where was Baines at the weekend?
Jeff Armstrong
33
Posted 26/04/2019 at 16:54:02
If their contracts are up then they won't be offered anything like what they currently earn, offer them 12 months on half the dosh,
take it or leave it.
Drew O'Neall
34
Posted 26/04/2019 at 17:20:52
Year by year makes sense for the old guard. They will be offered other roles at the club I'm sure if they don't like what's on offer so there will be no lack of respect.
Zahir Jaffer
35
Posted 26/04/2019 at 17:41:05
Absolutely, Jeff #33.
That'll still be better than what other clubs would have to offer.
David Pearl
36
Posted 26/04/2019 at 18:35:42
Baines wont be offered the same terms as he is on now and he wouldn't expect that even himself. A no brainer, it doesn't matter what his age is if he's still good enough, and he is. I'd rather have him off the bench because we know what ability he still has.
I feel the same way with Jags, perhaps not as strongly but when called upon he rarely let's us down. That one depends on Zouma signing and Holgate playing a role on his return. We probably don't need 5 centre backs. Holgate is probably better in a 3 though for me.
Des Farren
37
Posted 26/04/2019 at 18:44:38
Hey Mike @25. Baines's performances for us have been a matter of heated debate on here dating back to the Martinez years.
I know that he is one of your favourites so I doubt anything I might say would have much influence on your opinions other than I also have a set of eyes and can make up my own mind on what I see from our No 3.
Mike Gaynes
38
Posted 26/04/2019 at 19:35:40
In the words of Paul Newman in Cool Hand Luke, "I'm shakin' it, boss, I'm shakin' it!"
Sam Hoare
39
Posted 26/04/2019 at 19:45:03
I think Baines is a great player, or was. I'm not sure how suited he is to Silva's system that asks full backs to get up and down the line a lot and at great speed.
I think if we had a settled squad then I'd say get a replacement but as there is already likely to be a lot of outgoings and incomings I can see the sense in retaining such a senior and dependable player for another year.
That said if Digne got any serious type of injury I'd be concerned. I don't know whether Baines has it in him to play as one of Silva's full-backs, week-in and week-out, for a sustained period.
Mike Gaynes
40
Posted 26/04/2019 at 19:55:29
No worries, Sam. There's always Cuco Martina.
But seriously, I would assume that any Robinson loan deal from here on out would include a recall clause for that exact reason.
Tony Abrahams
41
Posted 26/04/2019 at 20:08:26
Honestly, I think that the biggest problem Baines has had this season is Silva not playing him when it was obvious that Digne needed a rest.
The manager's inexperience with regards to never having managed in England during the hectic Xmas period didn't help us and certain players suffered because of Silva's reluctance to rotate.
Baines was brilliant against Lincoln but was never used against Millwall when Digne possibly had his worst game and he was doing okay at Huddersfield until he got injured.
Is he still good enough to play every week? I doubt it, but if he's getting offered a new deal, then his training stats must be good enough, and I'm sure he is still good enough to play against most teams in the Premier League
Kieran Kinsella
42
Posted 26/04/2019 at 20:36:57
If Jags gets a deal, it doesn't say much for Pennington, Holgate, Feeney, Gibson etc.
Robin Cannon
43
Posted 26/04/2019 at 20:44:14
Still a good player. Definitely worth a year as cover and as a good example, maybe with a view to moving into the coaching side.
I'd want to make sure that Antonee Robinson is getting more opportunities as second choice to Digne, though. Make sure he gets some game time, unless we're sending him out on loan again.
Keeping Jags as a backup kind of depends on what happens with Zouma, I would think. If we don't end up signing him (or someone else), then we'd have Keane, Mina, Holgate, and we'd probably still want Jags in the squad at that point.
I think most likely, though, he'll go to Sheffield United on a free if (as looks likely) they come up from the Championship.
Peter Mills
44
Posted 26/04/2019 at 23:03:20
I was watching the players warm up at Craven Cottage, and noticed how involved Leighton was. Then, at the end of the session, he collected all the balls. One had gone into the crowd, it got thrown onto the pitch into the penalty area, just as the players were coming off.
A couple of the young lads glanced at the ball, and carried on walking. Baines noticed it, trotted back, and picked it up.
It said something about him.
I suspect he will stay and be offered a coaching position. If the team is successful the move will be seen as a master stroke. If the team struggles it will be seen as jobs for the boys.
Personally, I think he's been a credit to his profession and hope he stays at the club.
Mike Gaynes
45
Posted 26/04/2019 at 23:37:30
Bravo, Pete.
Joe McMahon
46
Posted 27/04/2019 at 01:10:25
FFS!
Paul Columb
47
Posted 27/04/2019 at 07:46:59
Baines has been quality when called upon this season and still has bags to offer both behind the scenes and as cover for Digne. Another year a no brainer and would love to see him stay on in a coaching capacity. The epitome of a true professional.
Robinson can be called back from a loan move and we'll not get anything near Baines' quality without paying through the nose.
Jags not so sure but if he moves on (which I suspect he will), an opportunity should be given to say goodbye at the Burnley game with a sub appearance once points in the bag.
Now let's do Palace.
Steven Jones
48
Posted 27/04/2019 at 14:12:18
My take FWIW on this is all about two things
Consistency of performance to break into top 6 - having Robinson or someone else that need time to blood into the system then we have quality issues.
Second is continuity and building the group that know day in day out what Silva and the coaching team need, want. It has taken 8 months to get where we are if we bring in another 3 to 5 - it is easier to new blood to bed in if they watch the others do things automatically in training - it shortens the knowledge transfer. It is all about Silva maintaining his momentum to a squad of players Both Jags and Baines will help with that knowledge and continuity.
Both performed admirably when they were asked this season.
Also in League Cup, Europa and for injury crisis you need the continuity and quality they bring.
Big thumbs up form me!
Paul Birmingham
49
Posted 27/04/2019 at 20:49:42
I see Baines and Jags both getting some coaching, youth development, liaison officer role, regardless if they get extended contracts.
Both have been good servants, and have looked after themselves, but it must also send out mixed messages to young up and coming players at the club, if they get extended contracts.
In the next few days, I see Baines getting an extension and Jags moving on to a new role within the club. I sense it also provides MS with some wise heads for support in, the hours of need.
Andy Crooks
50
Posted 28/04/2019 at 17:32:44
Top post, Peter. Did Moyes keep him out of the team and play Jags? I know Moyes played Jags in midfield but I think he played Jagielka or Lescott at left back before Baines. I think, if my memory serves me right, that it was the decision that made me become part of the MOB.
Actually, I remember now, the lamentable Moyes picked Lescott at left back ahead of Baines.
Terry White
51
Posted 28/04/2019 at 17:56:27
Andy (#50), Lescott played very well for us at left back. Baines did play some games at left midfield as It was considered he was not ready to start for us after his move from Wigan. Lescott added height to the defence and scored some good goals for us. Baines has never been a great defender. Going forward another matter.
Liam Reilly
52
Posted 29/04/2019 at 14:32:50
Lescott did well at LB so can't argue with that but similar to Seamus at right back under Moyes; it was more luck than judgement that gave us the Baines - Coleman back pairing.
Baines has looked after himself so a year is probably about right; which would give Robinson (who has potential) another year at a Championship club, perhaps with a 6 months break-clause.
If he's knocking it out of the park after 6 months, then bring him back and Leighton can move on. Time for sentiment is past if this club is to reach its former heights again.

Mike Berry
53
Posted 29/04/2019 at 19:54:47
In American football kickers are brought on just for that. So could football adopt this rule and bring Bainsy on for pens?
Christy Ring
54
Posted 29/04/2019 at 20:32:07
Baines is still good enough at 34, especially as cover, and he's not injury pron he, he deserves a one year contract.
Annika Herbert
55
Posted 30/04/2019 at 12:54:09
Mike @16, sorry but once again I disagree. Whilst I do accept Baines is still very fit, he no longer has the pace he once had, vital in today's top leagues.
The Baines I have seen this season certainly isn't going to be any quicker this year next season and, even at the height of his powers, was never the strongest defensively. I would prefer Everton to allow him to leave graciously, rather than seeing him struggle on for one more season.
Would any of the so-called top 6 be looking to keep hold of a player with his best days well behind him?
Mike Gaynes
56
Posted 30/04/2019 at 14:02:19
Well, Annika, all I can say is you and Des are seeing a Baines that none of the rest of us is seeing.
And you therefore appear to be advocating spending money on another player (who?) that we don't need, just to sit on the bench and watch Digne play.
This club has far greater needs.
Tony Everan
57
Posted 30/04/2019 at 16:37:40
Must be retained on vastly reduced wages, but Leighton still has a touch of class about him and will be a good stand-in for injury to Digne.
Peter Neilson
58
Posted 30/04/2019 at 18:42:18
Easy decision to make. Great professional, and not just a class act still a good player just not game after game. Guessing that one years salary doesn't even compare to buying cover.
Annika Herbert
59
Posted 01/05/2019 at 07:15:55
Mike @56,
I have never mentioned buying any replacement for Baines. I would much rather see one of the younger players be the backup behind Baines.
Whilst I wouldn't go so far as Des in criticism of Baines, he has never been great defensively. But, if you are happy to allow a 34-year-old to remain as cover, I am happy to disagree with you.
An improving youngster with a real chance of becoming a top defender. . . or an ageing, once superb, 34-year-old who is rapidly going downhill? I know who I would rather have as backup.
Tell me, Mike, how many of the top 6 would keep Baines, or any 34-year-old, as their preferred backup? I would much rather see what a youngster on the way up can offer us, than what an ageing 34-year-old can no longer offer.
Darren Bailey
61
Posted 02/05/2019 at 09:13:22
One year deal for an experienced, quality back up left back in Baines is a no brainer for me and I'll tell you why.
For all of you who say "we want to see younger players in the squad". Tell me who. Robinson? Who's actually seen him play consistantly well, or even consistantly? Okay, he's got potential but is he good enough for the Premier League? Some will say "we won't know unless we try him" but what if he has a stinker in the first game covering Digne? How many will be on his back and what will that do for his confidence?
Why not have both in the squad? We get the benefit of having Baines's experience mentoring a young lad like Robinson and gIven that Digne speaks so highly of Baines, Robinson should learn more from him than anyone else.
Also, the fact that Robinson has missed the second half of this season with a serious injury would also mean that he will need a period of recuperation and match fitness. Give both of them a spot in the first team up to the end of the year and if it looks like Robinson then needs game time more than the mentoring then send him out on loan with a view of him replacing Baines the next season.
Silva has said he wants 3 goalkeepers, 20 senior outfield players and "a bunch of youngsters around the squad". We also most probably won't be in the Europa League next season now so we can concentrate on developing these younger players and to do that senior players play an important role.
Saying that, I wouldn't keep Jagielka unless he accepted a coaching role. I firmly believe that if we are unable to bring in Zouma (who's our no 1 target) we will still be in the market for another centre-back. That will give us Keane, Mina, Holgate and one other.
Personally I believe at right back we will bring in competition for Coleman, be it someone like Munier or Wan Bassaka (hopefully) then Kenny should be sent out on loan. He's been around the first team for 2 seasons now and not played enough so he needs a full season playing regular football.
There are reasons why you don't just throw young players in at the deep end; I think, if Marcel Brands decides Baines is worthy of an extension, then I trust his judgement.
Niel Edwards
62
Posted 08/05/2019 at 23:30:56
I'll take that deal all day long. One of the best Premier League left-backs since its inception.
Add Your Comments
In order to post a comment, you need to be logged in as a registered user of the site.
Or Sign up as a ToffeeWeb Member — it's free, takes just a few minutes and will allow you to post your comments on articles and Talking Points submissions across the site.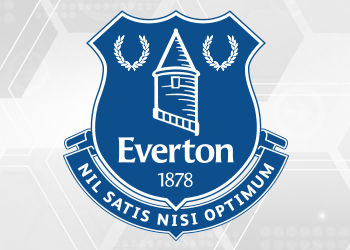 ---
Bet on Everton and get a deposit bonus with bet365 at TheFreeBetGuide.com
---