Pre-season schedule shaping up
Wednesday, 12 June, 2019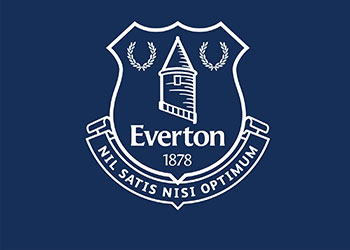 Everton have announced pre-season friendlies against Werder Bremen, Monaco, FC Sion and Wigan, plus participation in an exhibition tournament later in July.
The Blues will head from their SportPesa trophy game against Kariobangi in Kenya to Bagnes in Switzerland to take on Sion on Sunday 14 July before playing Monaco on 19th July.
Marco Silva's men will then play Wigan Athletic at the DW Stadium on the 24th and travel to Germany to face Bremen on 3rd August as the final warm-up match before the new season kicks off.
Everton will also take part in a tournament on the weekend of 27th July against as-yet unnamed opponents.
---
Reader Comments (28)
Note: the following content is not moderated or vetted by the site owners at the time of submission. Comments are the responsibility of the poster. Disclaimer
Steavey Buckley
1
Posted 12/06/2019 at 18:24:23
At this moment, I am far more interested, who will be playing for Everton next season in the pre-season friendlies. So far, there is just speculation who will be coming in and who will be leaving Everton.
Joe Corgan
2
Posted 12/06/2019 at 19:10:27
Why do we always seem to play so many pre-season friendlies away from home?
Surely it'd be better to play the majority of matches at Goodison? Keep up a regular training schedule at Finch Farm, bed in the new signings are prepare to make Goodison a fortress.
Instead we're trotting across Europe and Africa for no discernible benefit.
Jim Bennings
3
Posted 12/06/2019 at 19:11:00
Quite a decent bunch of matches to choose from so far, apparently we are competing in a European tournament aswell on the 27th July with details yet to be confirmed.
Monaco and Bremen will be good tests for us and Sion offers something new whilst we should all be familiar with the local haunt to Wigan.
Now for some new signings!
Jim Bennings
4
Posted 12/06/2019 at 19:15:03
Joe 2
There won't be any preseason match at Goodison this summer I've just learned.
That's a bit disappointing as I like going to them myself and had hoped for a European heavyweight at home in the final match before the important stuff started, ah well.
Dermot Byrne
5
Posted 12/06/2019 at 19:15:59
Cannot understand why we don't play a friendly against Liverpool!
Iakovos Iasonidis
6
Posted 12/06/2019 at 19:24:52
At last! Strong preseason is always a good thing.
Martin Berry
7
Posted 12/06/2019 at 19:24:54
I assume we have some contractual obligation in Kenya with our sponsors but I also understand the benefits of spreading the blue word in Africa.
I am pleased that we start that leg first and move back to Europe to finalize preparations.
For those clubs who do their promoting in far flung places then they ask for all they get with length of travel, climate and diet, sheer madness.
Pat Kelly
8
Posted 12/06/2019 at 19:30:33
Rumour has it the game against Werder Bremen has been arranged so Silva can scout a high priority target called Davy Klassen. Watch this space.
Tony Abrahams
9
Posted 12/06/2019 at 19:42:21
He's a good player Pat, but I don't reckon he would make it in England though. I'm not sure he's physical enough, is how our ex-manager Koeman described him on the eve of the 2017/18 season?
I hope Silva, has a good look at James McCarthy, before he makes a similar decision to the one he made on Klaassen though, because I think he's a lot more suited to the rigours of English football, and could still be a very good player for Everton, now that his injuries are behind him?
Behind him? let's get behind everyone next season, and let's hope the players respond if we do!
Pat Kelly
10
Posted 12/06/2019 at 19:55:06
Tony, I'd love to see McCarthy back to his best at Everton. It'd be like a new signing as they say. But I have serious reservations about his injury record.
Tony Abrahams
11
Posted 12/06/2019 at 20:08:14
That's why Everton, got Peter Reid for £60,000 Pat, because of those very same reservations, but if that freak leg break, has given the rest of his body a load of time to recuperate, then I hope he's given a proper chance?
Pat Kelly
12
Posted 12/06/2019 at 20:20:43
I read where Coleman said McCarthy will probably want to leave. He must reckon he won't get a chance again at Everton. If he'd been fit enough earlier in the season he might have worked his way back in favour. I hoped he get on in the last couple of games at least.
Martin Mason
13
Posted 12/06/2019 at 20:47:42
We have to be patient over signings and even accept not making any. It is important that we don't buy anybody who doesn't improve the team or who has the potential to improve it with a high possibility. We also have to learn to accept that some signings won't work out and that it isn't necessarily somebody's fault. The most important thing in my view is getting the dead wood off the payroll and giving youth the vision of a future not in a queue behind past it bench blockers.
Steavey Buckley
14
Posted 12/06/2019 at 21:15:22
If Everton don't secure the services of a 20 goal striker, Everton will not be in the top 6. It will be the top 8 as usual with most of last season's team in pre-season games.
Phillip Warrington
15
Posted 12/06/2019 at 21:20:12
Never understand why managers and players complain of so many games in the season. So why do we play so many pre season friendlies? I totally agree with Joe Corgan. I would have thought getting rid of all the surplus to requirement players was the main pre-season agenda
Jim Bennings
16
Posted 12/06/2019 at 21:40:55
Martin
You can only put so much faith in youth though, we need to start seeing progress each season, if that's with young or old then I'm not arsed.
I can't see a regular starting team including Davies, DCL and Holgate (just an example) being good enough to finish higher than 8th, that's not to be disrespectful it's just that I think we need better than they can offer us right now.
If we are happy to finish 8th, have a similar season to the last two years then fine be patient, but I'm tired of being patient a bit now and I want some real substantial progress sooner rather than later.
Liverpool can fit in the likes of Trent Alexander-Arnold and the like because they have a team challenging for major honour and their kids fit the mound whereas if we bring in Davies for example over Gomes or Gana, we lose something, same when we brought in Kenny for Coleman ect, next season would be the same, Holgate for Zouma won't be the same for us, it's not like for like, it's weaker replacements.
We need top quality I'm in total agreement, but I'm not bothered what age they are as long as better results come than the last two or three years.
Martin Anderson
17
Posted 12/06/2019 at 21:44:36
Here we are again - time ticking away - where is this striker >!!!
Yes James McCarthy wld be a great addition to Everton squad, particularly with his strength - experience & good attitude …
I'm thinking Gana to PSG is going to happen - so all the more reason for McCarthy to stay!
Vijay Nair
18
Posted 12/06/2019 at 22:21:56
Like most of you I'm waiting impatiently for new signings (and getting rid of some of the deadwood). However it's important to note that it's not just us moving slow and steady. Everyone is doing the same thing. Villa is the club with the most signings at the moment...two!
Fran Mitchell
19
Posted 12/06/2019 at 22:26:34
Decent pre-season needed, hopefully, we'll see the likes of Gordon, Broadhead, Bowler, Astly, Gibson, Feeney, Adeniran getting their chance to prove that they can save us a good few million.
Bowler, Gibson, and Gordon particularly.
Beyondo that, hopefully before it starts we'll know who from the current set up will be gone. Things are too quiet for my liking in regards to Niasse, Walcott, Mirallas, Bolasie, Besic, Sandro, Martina, Tosun, McCarthey and Schneiderlin.
That is a lot of players, and big wages, that we need to move on, hopefully permanently, but it will not be easy.
McCarthey I like as a player, but feel he needs a move, he needs somewhere where he can play 30 games and get his fitness back. A club like Villa, or Norwich, or a move up north to Celtic, would do him well and maybe he'd sill have a hlaf decent career ahead of him.
For me, use this season to integrate some quality youngsters, as we have no Europa, no need to invest in 'squad players'. And use fund to sign just 4 top quality players - one forward (no need for a 'centre forward' as everyone claims, just a versatile forward to fit in with our hard press forward line), two midfielders (should Gueye remain), one being Gomes and one as back up to both Gomes and Gueye, one defender.
Eddie Dunn
20
Posted 12/06/2019 at 23:41:58
Steavey Buckley nails it We need a tried and trusted striker to take the pressure off DCL. If we don't land one the the best we can hope for is another top ten finish. Giroud, Mitrovic or Wilson.
Mark Andersson
21
Posted 13/06/2019 at 01:27:20
Did every top 6 team strikers get 20 goals plus ???
Pre season games are more about branding the Everton name which is fine by me...
I really cant see Everton improving much next season if they finish out side tge top 6 and we have some real progress with the new stadium I feel Morshi will be happy with his investment...
Realisticly the fact that we relied heavily on the loanies last season is a snakes and ladders approach we silp down a few squares and roll the dice again...
Untill were in a position to buy quality long term players we will yoyo beteeen 12th and 6th...
Silva will be under more pressure this season only because he had a good end of season...
He needs to get off to a good start to stave off the inevitable dip in form..
As always anything can happen in football.. we live in hope...
Fran Mitchell
22
Posted 13/06/2019 at 02:03:12
Giroud, Mitrovic, or Wilson? Really?
The only one who'd interest me is Wilson, but his price would be way exaggerated.
Mitrovic is the classic needs 5 chances to score 1 type striker, who has poor control and woeful movement. He'd be dreadful in a 4-3-3 with a dynamic, hugh press attacking 3.
Giroud? Wrong side of 30, slow, not a goal-scorer.
We have Richarilson, who is good for 15-20 goals. DCL can likely get 10-15, maybe more if he really takes off. Siggy for 10-15 too. Lookman if he stays (and plays) can also bring goals to the table.One more striker for sure, but none of this absurd calls for a 'centre-forward'. Whoever we get will be able to play out wide as well as down the middle, ideally left footed, and considering the players we're linked with, Silva and Brands agree.
Mark Andersson
23
Posted 13/06/2019 at 04:53:42
Fran a lot of fans here still think its still the 80's. the game has moved on...
Colin Glassar
24
Posted 13/06/2019 at 05:40:12
Newcastle at home first game of the season. Will it be against a poverty-stricken Mike Ashley team or a super rich Qatari side?
Alan J Thompson
25
Posted 13/06/2019 at 06:52:22
Any news on what the U23s will be doing preseason?
Jim Bennings
27
Posted 13/06/2019 at 07:28:45
Fran
Where is the evidence that if Lookman stays he can bring goals to the team?
One league goal in his Everton career to date, back in January 2017.
DCL has not shown in more than two years in the first team as a regular that he is ready to "take off" and start putting chances away to score 15-20 goals, again he's another who has scored just 6 league goals since January 2018.
Outside Richarlison and Sigurdsson god knows where we get enough goals, there's no guarantee that Sigurdsson will hit that many again either, his first season saw just 4 goals so we can't hang our hat on him hitting 10.
There's no real goals in the squad outside of two or three players.
Gana, Schneiderlin, Davies, lucky to get a combined 2 or 3 out of them put together.
Walcott, Bernard maybe about 7 or 8 combined (perhaps that's generous?), but still not enough.
Coleman and Digne may weigh in with about 7-8 combined but since the injury Coleman doesn't get as many as he once did.
When you are looking to score 60 goals plus which we will require as an improvement on last term, then I don't see enough potency in the squad we currently possess.
Fran Mitchell
28
Posted 13/06/2019 at 10:54:19
Lookman hasn't played, that's the main reason he hasn't scored. But in the Bundesliga he showed he had that edge with 5 in 11.
DCL has shown great improvement in all areas of his game, and i'm sure the focus on his develooment will be making him more clinical. The lad is still young - but this is a ling running debate on here. There are those who Think DCL has the goods, there are those who don't. I think that Brands and Silva think similar to the former. That is why we will not invest in a 'goal-scoring centre forward' or a 'big man' or whatever out dated footballing positions.
It is quite clear from the consistency of the style of player we're being linked with that they are looking for a left footed, quick, wide attacker who can play down the middle and on either flank.
Also, investing in youth is just this, investing in potential.A striker who has proven he can get a guaranteed 20+ goals will cost how much? 60+ million at a minimum. Just aint part of the business model.
Simon Smith
29
Posted 13/06/2019 at 11:15:05
Colin,
Think you've been fed wrong info. Palace away.
Add Your Comments
In order to post a comment, you need to be logged in as a registered user of the site.
Or Sign up as a ToffeeWeb Member — it's free, takes just a few minutes and will allow you to post your comments on articles and Talking Points submissions across the site.