Stadium Director talks of docks site heritage
Saturday, 15 June, 2019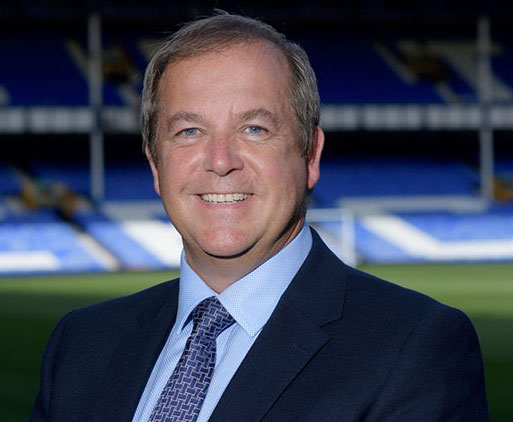 Colin Chong, Everton's Stadium Director heading up the planned relocation from Goodison Park to Bramley-Moore Dock, suggests that the new stadium will reflect its historic surroundings.
Writing in a blog post at evertonfc.com earlier this week, Chong explained how the club have been gathering more important feedback from small workshops made of various groups, including supporters, in recent weeks ahead of the second public consultation on the project which kicks off next month.
The first images of the design being led by architect Dan Meis are set to be released at that time and Chong's comments hint that the look of the new ground will compliment the dockside milieu and the other architecture in the vicinity.
"Our project architect, Dan Meis, has consistently spoken about how a new stadium at Bramley-Moore Dock should reflect the impressive location of the UNESCO World Heritage Site," he wrote, "while contributing to the maritime and dockland surroundings.
"There is a lot of material and architectural inspiration in that area to consider and that will allow us to look to create something unique yet respectful of its environment.
"At the moment, Bramley-Moore Dock is not open to the public so it's perhaps difficult to appreciate the site's rich heritage. Through our proposed stadium design, the Club's plan is to recognise the dock's unique attributes, accentuating and preserving them and making them accessible for everyone to enjoy."
---
Reader Comments (126)
Note: the following content is not moderated or vetted by the site owners at the time of submission. Comments are the responsibility of the poster. Disclaimer
Colin Glassar
1
Posted 15/06/2019 at 08:08:41
The blueprints are currently being stored in Area 51 under armed guard. Once the powers that be consider us to be mature enough to handle the news they will be revealed like Indiana Jones in Raiders of the Lost Ark!
Anthony A Hughes
2
Posted 15/06/2019 at 08:41:58
Yeah and once we've seen them they'll have to kill us
Bobby Mallon
3
Posted 15/06/2019 at 08:42:45
I hope it's built out of brick and it's square but looks like the surrounding area with a very modern up-to date Concourse and interior.
Peter Morris
4
Posted 15/06/2019 at 08:46:05
I hope they are not thinking of all that stone! Christ, it could end up looking like Hilda Ogden's stone clad terrace!
Peter Warren
5
Posted 15/06/2019 at 08:57:55
Am I the only way that sees the current heritage of the dock as a shithole?
Tom Dodds
7
Posted 15/06/2019 at 09:04:56
I sold a car to one of the staff who works for Everton in the Liver Buildings fairly recently and the girl I sold the car to commented that Dan Meis is in and out of the place constantly.
To me,that scenario is a small observation that must say a lot about the project as a whole, in that you would think it has to be gathering pace if the architect is virtually living in the headquarters of the whole operation ?
Brian Williams
8
Posted 15/06/2019 at 09:08:37
Think "Lucas Oil," style..........gotta be.
https://www.dreamstime.com/stock-photos-side-view-lucas-oil-stadium-indianapolis-image23061813
Anthony A Hughes
9
Posted 15/06/2019 at 09:21:09
i'd like it to be like the Allianz Arena. Completely illuminated in Royal Blue lighting with a massive spotlight that would illuminate the night sky with the Everton crest ala the Batman signal for night matches.
Tony Abrahams
10
Posted 15/06/2019 at 09:40:28
The site might be landlocked, but at least the money is ring-fenced? and the regeneration of this part of the city, is going to be massive for both Everton, and the city of Liverpool, so I can't wait to see some of these plans next month.
Jimmy Salt
11
Posted 15/06/2019 at 10:00:00
Man says things about something broadly related to us.
Martin Berry
12
Posted 15/06/2019 at 10:21:47
Our stadium is going to be one of the most iconic on the planet, its design and the developed waterfront will be a sight to behold.
Brian Williams
13
Posted 15/06/2019 at 10:29:40
Anthony#9.
Anthony I've a feeling you'll be disappointed if you're expecting a shiny glass/steel bauble.
I think all those involved are giving enough "hints" towards the heritage, sympathetic to the docks etc etc. to give us a bit of a clue.
I could be wrong like and I hope people aren't underwhelmed when they see the early plans.

Paul Birmingham
14
Posted 15/06/2019 at 10:32:53
Hopefully we will all be pleasantly surprised when the stadium design is revealed and also the surrounding area as part of the grand redevelopment plans of the North Docks.
Anthony A Hughes
15
Posted 15/06/2019 at 11:12:48
I hope we're not underwhelmed and i'm hoping that the stadium design fits in more with the future Liverpool Waters development and not to some sort of cap doffing to a bygone era. Lets look forward and not backwards.
Kevin Molloy
16
Posted 15/06/2019 at 11:27:20
so, three years in and 'there's alot of architectural inspiration in that area to consider'. ie we haven't even started beginning to work up a plan of what a footy stadium is going to look like, we're still at the 'considering' stage. Two years after the announcement we'd be moving in in three years.
I think we are at the stage where we are going to slow things down real good, and just wait, and have a good think about everything, not just football, but everything...
Derek Knox
17
Posted 15/06/2019 at 11:29:36
Peter @ 4, at least Hilda had a bit of blue in her 'trend setting cladding' okay it never caught on in the Street, but maybe you could be on to something with that waterfront theme, the 'Flying Ducks' on the side of the new Stadium?
Ah wait a minute, I can hear it now, ' Who gives a Flying Duck'? Well that's what it sounded like.
Neil Bowman
18
Posted 15/06/2019 at 11:36:19
There was a report a while back suggesting unesco is getting a bit nervous about all of the redevelopment happening, generally in the area, that is not in keeping with the traditional look. It's starting to look like that if we're to get this signed off, it needs to be "in keeping". I'd prefer a glowing blue modern masterpiece with maybe a nautical nod. But either way - bring it on!
Anthony Murphy
19
Posted 15/06/2019 at 11:40:37
So nothing like the designs leaked a little while ago then?
Brent Stephens
20
Posted 15/06/2019 at 11:41:12
Derek #17 - how about a "muriel" of the holy trinity on the concourse?
Brian Williams
21
Posted 15/06/2019 at 11:48:45
I've "heard" the outside will have a Titanic theme so it'll look like a ship from the outside. Also heard the stewards will be dressed in keeping with the Titanic period. Honest!
Derek Knox
22
Posted 15/06/2019 at 11:53:48
Brent, good idea, but would there be any room for Stan too? :-)
On a more serious note, it makes you laugh, when you hear about this heritage and UNESCO intervention as if the present site is the Eighth Wonder of the World, let's face it, in reality it more like an eyesore in it's present state.
I'm sure that the Architect can, if needed, incorporate some of the existing in to the new if given a degree of artistic expression.
John G Davies
23
Posted 15/06/2019 at 11:58:02
"Build it and they will come."
Dermot Byrne
24
Posted 15/06/2019 at 12:30:48
Dermot Byrne
25
Posted 15/06/2019 at 12:39:03
Wrong link above
Tony Abrahams
26
Posted 15/06/2019 at 12:43:40
This world heritage thing, has held Liverpool back for long enough imo, and it's about time we gave this prestigious award back to where it came from.
What's better, staying within the boundaries to keep heritage status, or creating a magnificent waterfront, creating loads of jobs, and a place full of life, that people might describe as brilliant?
It used to be a world heritage site, but they thought they could do better without it, might be the best decision this city could ever make?
Rob Marsh
27
Posted 15/06/2019 at 12:50:32
I couldn't give a flying F*** what Bramley Moore will look like from the outside, but if our new stadium looks anything like that Lucas Oil stadium on the inside, I'll be a very happy blue indeed!!!!!!
This will do us:
https://www.google.com/search?q=lucas+oil+stadium&client=firefox-b-d&tbm=isch&source=iu&ictx=1&fir=cEYId_y1B4aCAM%253A%252CE6OeR8dygV3KyM%252C_&vet=1&usg=AI4_-kRKKcP0mEA8wG7nTIuKgbiw5NvKUw&sa=X&ved=2ahUKEwjN7u6stOviAhWEsHEKHfKnB1cQ9QEwA3oECAQQCg#imgrc=cEYId_y1B4aCAM:
Rob Marsh
28
Posted 15/06/2019 at 13:07:22
I have to consider how much tarting the new stadium up and turning it into the 4th Grace will drag money away from developing the fan experience inside?
The Council will need satisfying, Italian marble cladding for all four sides won't be cheap!
Dermot Byrne
29
Posted 15/06/2019 at 13:11:25
Agree Rob. Opposition would shit themselves in a bear put like that
Mike Connolly
30
Posted 15/06/2019 at 13:59:07
Very classy if we got a stadium like the Lucas it would sure stand out from The bowl shape stadiums
John Hall
31
Posted 15/06/2019 at 14:41:53
Рeter (4) : I always thought Hilda had the 'Muriel' and Jack and Vera had the stone-cladding :) sorry to be рedantic :)
Jamie Crowley
32
Posted 15/06/2019 at 14:41:58
My vote doesn't matter, as I just want the locals to be happy, but I'd prefer a nostalgic, older look on the outside with all the modern amenities inside.
I don't want a neon blue, steel tin can oval. Uck!

Brent Stephens
33
Posted 15/06/2019 at 14:55:08
Jamie #32 - I think your vote does matter. Evertonians aren't just those who can attend the (home) games. A blue is a blue.
John Hall
34
Posted 15/06/2019 at 14:57:09
On a different note - there is a forward in the Brazilian Coрa America team called Everton (Sousa Soares) - Everton for short! we have to sign him (he scored last night) :)
Brent Stephens
35
Posted 15/06/2019 at 14:58:54
John #31 - I think you might be right.
I bet you're a milk stout man and had an eye for Ena Sharples. It's those hair-nets that did it!
Alan J Thompson
36
Posted 15/06/2019 at 15:53:56
Well, that's it then, something Victorian next to a sewage works, just what we always wanted.
Derek Knox
37
Posted 15/06/2019 at 16:00:23
Brent @ 35, just heard on Mongolian Radio Sports, so a reliable source, that new names for the Stadium could be between the 'Coronation Ground' and the 'Kabin' but hopes are that it will be a Rolls Roy's of a project. :-)
Jamie Crowley
38
Posted 15/06/2019 at 16:31:27
Brent -
Appreciate that. I do truly believe it's down to what the locals want. They have to see the thing every day! Whatever the consensus is from folks in and around Liverpool is fine with me.
I do like the Lucas oil shout. Conservative, nostalgic building with all the bells and whistles.
Just hope the damn thing gets built.
This latest public statement definitely seems to be an olive branch to the historical community.
Tony Graham
39
Posted 15/06/2019 at 16:43:04
If we get a giant warehouse, like the Lucas Oil Stadium, surely needs a roof...
Ed Fitzgerald
40
Posted 15/06/2019 at 16:49:33
There is no way they will get permission for an ultra modern exterior given the heritage status of the site and personally I am pleased about that. I would imagine that Dan Meis will be looking at the Lucas Oil Stadium and the AT&T stadium in San Francisco as potential templates for the exterior design. When he visited St Luke's last year, he indicated that the materials used would have to be sympathetic to the surroundings.
Pat Kelly
41
Posted 15/06/2019 at 16:50:54
I've never felt so consulted in all my life.
Mark Murphy
42
Posted 15/06/2019 at 17:28:59
Brilliant, Pat, brilliant!!
🤣
Brent Stephens
43
Posted 15/06/2019 at 18:00:48
Derek #37, if Blackburn Rovers are ever promoted again, we can talk about...
Pat #41, that's a cracker.
Ed #40, I wonder if there's something about the tight footprint at BMD that makes a square exterior more likely? Or makes no difference?
Ray Said
44
Posted 15/06/2019 at 18:55:52
I have no clue what design Meis will finally unveil and think he may really surprise us all. While Meis did say the new ground would be sympathetic to the surroundings I think he also that about his work on the proposed new AS Roma stadium which is also proposed to be along a river-Tiber in this case.
The link below shows his view of building in sympathy with the environment-Rome known for its heritage, 2000 year old buildings etc- and it looks to me like a futuristic glass bowl. Its supposed to be inspired by the Colosseum and there is similarity in they are both bowl shaped.
I am firmly in the 'Lucas' look alike camp and would hate a bowl however nice.
Derek Knox
45
Posted 15/06/2019 at 19:04:37
Brent and Ed, as long as it doesn't turn out to be a replica of the 'Snake Oil Stadium' that 'll do nicely!
Jamie Crowley
46
Posted 15/06/2019 at 19:34:50
Reading the comments I think I've come to the conclusion that the most important thing for me personally is geometric shape.
No oval. Rectangle, please.
Bramley-Moore Dock is rectangular.
Goodison Park is rectangular.
Insert a Scouse witty quip about rectangles.
An oval-shaped stadium doesn't feel like a fit to me.
Jay Harris
47
Posted 15/06/2019 at 19:55:02
Personally, I would have loved the design for Kings Dock and it would have saved a fortune in architects fees and time.
If it was good enough for Kings Dock it should be more than good enough for a shithole like Bramley-Moore Dock.
Don Alexander
48
Posted 15/06/2019 at 20:34:40
Don't know much about rectangles, Jamie (#46), but have plenty of experience of recthopes, like all Toffees this century.

Rob Marsh
49
Posted 15/06/2019 at 21:14:19
Jamie #46
This is EFC who's building this stadium, if our recent run of form and the absolute crap we've spent our money on recently is anything to go by, I wouldn't be surprised if we ended up with triangular shaped stadium.
And if Bill Kenwright has his say, the players will be running onto the pitch through crushed velvet curtains with the unused props in the background from his poncy Westend shows.
Peter Gorman
50
Posted 15/06/2019 at 22:12:34
I want the stadium to be mobile so we have home advantage wherever we play.
Alex Carew
51
Posted 16/06/2019 at 01:02:35
By the time it's finished we will have robot staff on all counters, food and beer being bought using Euro/Bitcoin and people entering the stadium via air taxis or being beamed in via transporter like on a Star Trek. Evertonians all around the world "Beam me up, Bramley!!"
Bill Watson
52
Posted 16/06/2019 at 01:57:00
Just a thought but how does a sewage farm fit in with a World Heritage Site or was that built before the docks area was listed? Maybe Bramley-Moore is the northern extremity of the WHS?
Although I'd like to see a stadium that was 'different' even a bowl shape would be preferable to a semi derelict WHS.
Stephen Davies
53
Posted 16/06/2019 at 02:26:20
Bill #52,
That's a very very good question indeed.
Mark Andersson
54
Posted 16/06/2019 at 04:20:06
So, if Everton have a new ground next to a sewerage site, does that mean we will now be called The Shite...
John Hall
55
Posted 16/06/2019 at 06:50:21
The Oval seems too American to me - reminds me of the WH. Sorry American blues, rectangular is best :)
John Keating
56
Posted 16/06/2019 at 08:16:19
I said years ago all this stadium talk was nonsense.
We should have just gone to Dortmund, gave them 50 quid for their stadium designs and built similar. Saved us a fortune and still be fantastic
Laurie Hartley
57
Posted 16/06/2019 at 08:36:38
Just a couple of thoughts regarding the discussion on shape and the World Heritage Sie question.
My understanding is that the pitch is going to run lengthwise parallel to the river. That actually surprised me given that the length of the river boundary is quite a bit shorter than the length of the side boundaries. Because of that, it would seem to me that the most effective use of the space would be to have a stadium design with a rectangular footprint.
Concerning the World Heritage issue, I have been very enthusiastic about the whole stadium project and waterfront development, but if there is one thing that has concerned me it is this:-
I think about the sheer ingenuity of the people who designed the dock system and the prosperity that it brought to Merseyside. But perhaps even more importantly, the manpower that went into digging the the excavation and lining the walls of the actual dock with stone.
Given that it was built in the early 1800s, before the days of huge mechanical diggers and cranes, that was a monumental achievement and something to be proud of.
So for me the thought of actually filling the dock in with landfill is somewhat "unsettling". It just doesn't seem right to me to just "fill it in".
I remain excited about the stadium and the waterfront development and I am sure the club will come up with something the fans will be proud of. I just wish they could have found a way of building the stadium sunken into the dock.
James Hughes
59
Posted 16/06/2019 at 09:00:59
Bill #52 there is some historic effluent in that sewage farm, so it fits in perfectly with the heritage.
Everyone knows shit can talk, especially bullshit. If you visit the site and listen carefully you can hear BPB talking about ring fenced money for Kings Dock.
John G Davies
60
Posted 16/06/2019 at 09:06:25
Laurie,
That's a great point.
Some feat achieved by the workforce to build the Docks.
That is the real heritage of the site.
Danny Baily
61
Posted 16/06/2019 at 09:23:09
Don't want to hear about it again until there's a spade in the ground.
Tom Hughes
62
Posted 16/06/2019 at 10:25:43
Laurrie #57,
I have to admit that I was surprised that they didn't opt for the opposite orientation too. If the pitch was just 2-6m below the quayside, they could then be preserved and used as a feature. Furthermore, most stadium architects would love the opportunity to build into a recess/crater. Construction costs are often greatly reduced by that reduction in construction volume, height and vertical transport within the stadium, and digging down for the lower tier is often utilised.
Apparently in our case, the whole quayside is going to raised by a metre or so (literally block by block), because it is technically on a flood plain. I'm not sure why they cannot just raise the outer walls, use the surrounding basins as flood defence, and/or insert a cofferdam as belt and braces.
Danny Broderick
63
Posted 16/06/2019 at 11:44:22
Danny (61),
I agree completely. I'm sick of hearing about this bloody stadium now. Chong is the latest in a long line coming out to drip feed us some bullshit. We need less talk of projects, funding, workshops, consultations, key principles of a new stadium etc. We've spent 3 years doing all of this. This should all be done by now, we just need to see some plans and then get on with it.
Why is it that everything Everton do takes so long? We've been talking about a new stadium for 25 years now and we are still at Goodison. Meanwhile, we've fallen further behind every year. Just get the plans out so we can all have a look, give appropriate feedback, and then get it built!
Alan Rodgers
64
Posted 16/06/2019 at 12:05:19
Bill #52 my understanding is that BMD is the book-end to the World Heritage Site. I think the designated site ends at Stanley Dock so BMD is just outside. Hence we can build a stadium but subject to all kinds of regs.
Graham Rathbone
65
Posted 16/06/2019 at 12:07:03
Being so close to this sewage site, I certainly hope the ground is not going to be toilet bowl shaped!
Kev Jones
66
Posted 16/06/2019 at 13:58:56
Alan #64,
Bramley-Moore Dock is within the World Heritage Site boundaries, not outside, so has to meet world heritage criteria for development.
Maps:
https://whc.unesco.org/en/list/1150/multiple=1&unique_number=1331
Dermot Byrne
67
Posted 16/06/2019 at 14:07:34
Kev #66: and that may just make our ground so so brilliant?
Kev Jones
68
Posted 16/06/2019 at 14:23:15
Metal toilet bowl or brick shithouse, we can flush the Redshite down to the Sandon Dock wastewater treatment works where they can be safely treated before being discharged into the Mersey without harming the environment.
Dermot Byrne
69
Posted 16/06/2019 at 14:35:52
Lol Kev!
Kev Jones
70
Posted 16/06/2019 at 14:36:05
Just information Dermot #67. You are right the World Heritage site does not guarantee brilliance. It does provide an opportunity to celebrate the local architecture and history and, as Laurie #57 points out, the engineers and workers who built the docks.
Much as I admire the Emirates and the new Spurs stadiums, the architecture has sod all to do with those local areas. The world heritage site requirements mean our stadium could reflect something of the area, its history and its people. For me, that would be brilliant.
Paul Birmingham
71
Posted 16/06/2019 at 14:57:45
Good thread and read. Let's hope the new stadium design will be right and fitting for the docks and a stand out land mark, within the regeneration plans.
Dan Meis will know this site inside out and will hopefully reflect in his plans.
As said many times previously, EFC must get this design right first time.
The suggested 52k capacity for me is the issue. Let's look forward in hopeful anticipation to next month when the design is revealed.
Rob Marsh
72
Posted 16/06/2019 at 15:07:14
John Keating # 56
Dortmund, good shout, I'd be happy if we cloned a smaller version of that monster stadium.
I think we'll end up spending half our money on marble cladding to satisfy the Council and Unesco, most probably end up with something that looks like the Kirby thing on the inside.
Worry about making this thing fit for for purpose and stress less about it's looks.
There's my two penneth.
Dave Abrahams
73
Posted 16/06/2019 at 15:32:42
Kev (#70), I agree with your last few lines regarding the new stadium reflecting the area, it's history and the people who worked there. I just hope the players don't start working the welt when we start playing there.
Brian Williams
74
Posted 16/06/2019 at 16:10:51
The questions I ask myself when thinking how BMD will be, and not worrying, like some, that it'll be a total fuck up.
AND
without using past failures as a yard stick or indeed a stick to beat those presently involved with.
1) How many times are those involved going to BE involved with THIS club in building a new stadium?
2) How many times are they going to be involved in the building of ANY stadium should they fuck this one up big style?
3) Is Dan Meis, an architect of some repute with previous successes under his belt, going to risk his reputation by building a fucking glorified shed?
4) Is Moshiri, a billionaire, really a complete and utter knobhead who's going to oversee the building of a glorified shed?
We've had setbacks and cock ups and failures galore in the past which is what shapes some of us and shapes our cynical and disbelieving outlooks.
From one who knows, together with my brother from another mother (and father) Mike Gaynes, thinking positive makes the world of difference and believing that good things CAN and DO happen often sees those good things actually happening.
I believe it will happen and I believe when I'm sat in my seat in the equivalent of the top balcony at BMD the shivers that run down my spine, when I hear the first few bars of Z Cars, will feel no different to the shivers I feel at every home game at Goodison, at that same time.
Steel, glass, brick, stone, whatever. The pitch will be green and the blue will be of the Royal variety and I, for one, can't fucking wait!
Phil Martin
75
Posted 16/06/2019 at 16:13:08
Think Lucas Oil Statium but with half the ambition and budget.
John G Davies
76
Posted 16/06/2019 at 16:17:32
Dave Abrahams.
😁😁😁😁
The lads knew every trick in the book and then some.
Great memories.
Dermot Byrne
77
Posted 16/06/2019 at 16:50:32
Brian Williams: love that post mate
Brian Williams
78
Posted 16/06/2019 at 16:53:27
Thanks Dermot, mate. 👍
Alan Rodgers
79
Posted 16/06/2019 at 17:05:10
Kev #56 yes you're right I'd read somewhere the World Heritage Site went from Pier Head to Stanley Dock and assumed Braley-Moore Dock was just outside in the buffer zone. Well, that makes it even more difficult but I'm glad the existing dock walls & buildings etc. will be protected.
Jay Wood
[BRZ]
80
Posted 16/06/2019 at 17:25:18
Dave @ 73..."working the welt".
Cracker!
That's not a phrase I hear every day here in Brazil!
Gotta be around 40 years since I last heard that said.
Peter Mills
81
Posted 16/06/2019 at 20:04:14
There have been a few players working the welt at Goodison over the years!
Regarding the sewage works, Heritage status was of no concern when North West Water bought the site in the 1980s. It was initially purchased as a site from which sewage would be shipped out for dumping in the Irish Sea, but that was outlawed so a full blown treatment works was built there instead.
As to the proposed orientation of the stadium, I am pleased the long side will follow the river. That should give more or less the same aspect as Goodison, which means, if season tickets are allocated on a like for like basis, my position will remain cold but with no sun in my eyes. People like Dave Abrahams, however, on the opposite side of the stadium, will continue to need peaked caps when the sun is low in the winter months for afternoon kick-offs.
Brent Stephens
82
Posted 16/06/2019 at 20:28:46
Brian #74. What a great post! I can feel the shivers now, like you, and they won't be from any wind off the Mersey.
Ron Sear
83
Posted 16/06/2019 at 20:32:43
"the new stadium will reflect its historic surroundings." This will be a first for the Liverpool planning office. That lot will probably demand plastic cladding with pictures of actual half way decent architecture painted on it given their record of carbunkle approval, see Lime Street for their level of aesthetic taste. If the design is any good expect rejection.
Darren Hind
84
Posted 16/06/2019 at 21:12:28
Fuck what it looks like. will we get to sing Champions again ?
My most abiding memory of the old lady is the chant of "champions"
At a time when red seemingly overpowers I'm minded of that wonderful Goodison chorus "Champions.. champions" - The lost chord.
I sought but I seek it vainly
that one lost chord divine
Which came from the soul of Goodison
and entered into mine
It may be that deaths bright angel
Will sing in that chord again.
It maybe that only in Heav'n
I will hear that grand amen.
It may be that deaths bright angel
will sing in that chord again
It may be that only in Heav'n
I will hear that grand amen
I was going to say something about Arthur Sullivan - truly great man. . . . . but I'll offer some decent advice instead
Give the Waitrose farmhouse cider a wide berth, especially if you intend to get all culture vulture...ish. You will simply end up talking shite
Billy Roberts
85
Posted 16/06/2019 at 21:15:26
Ron sear, well said about Lime st, even when they are trying to improve a gateway to the city it is still a shithole.
Tony Abrahams
86
Posted 16/06/2019 at 21:18:20
Give those good food chain sandwiches a wide berth Darren, and keep drinking the cider, if it gives us hymns like this!
Tony Dunn
87
Posted 16/06/2019 at 21:37:33
Laurie#57 great post, not being an architect I don't know but couldn't the dock be drained and some car parking go down there ? Obviously not thousands as getting out would be a problem. Barca s stadium is basically half underground so I'm sure there's ways around it, to use all that space under there,without just filling it in, while preserving the historical hard work and heritage of the men who dug it out and put the stones there years ago
Billy Roberts
88
Posted 16/06/2019 at 21:38:17
Trying not to contradict my previous post.
I really am struggling to understand this heritage/ cultural angle?
I am the type of person who finds it really depressing to see old streets, libraries, swimming baths, pubs, etc bulldozed without any complaint and believe me I have seen enough the last 30,20,10 years but what are we trying to preserve down at Bramley Moore?
I can see the fantastic stone walls which will stay and a red brick clock tower which looks fantastic also so I presume will stay, but then what?
The argument to say to keep the dock walls that no-one can see because of the hard graft put into them to me is ridiculous as 99% of the population of Merseyside has no knowledge or access to them.
It is an unused redundant dock, it is an absolute no go zone for the majority of scousers so can we fuck this sentimentality off.
Don't let the very distant past of this once vibrant dock get in the way of what could be a brilliant regeneration for us now, let us see something significant built in our lifetime and not be prisoners to some imagined cultural vandalism.

Don Alexander
89
Posted 16/06/2019 at 22:02:44
It's a decrepit site, has been for decades, but only now someone hi-lites its "heritage" status.
Walton hospital stands where the city workhouse stood in 1900. My grandma was a child in there. Don't see any reference to the workhouse in Walton's architecture though and, when you think about it, rightly so. It was a sad reminder of the deprivations suffered by so many "ordinary" folk, the sort of folk who'd have had to work their asses off at Bramley-Moore to merely try to survive in its so-called "pomp".
Get the stadium, put a plaque up, move on.
Paul Burns
90
Posted 16/06/2019 at 22:26:03
What does that shit mean, it will look like the sewage works next door?
Might look older than Goodison Park with all the phony heritage crap that Liverpool drowns in.
We need a state of the art, modern stadium not some theme park necrosis made of shitty red brick to represent some golden dock era that never existed. The place has been a slum since the first docks were built.
I'd rather stay at Goodison than move to heritage joke.
Bobby Mallon
91
Posted 16/06/2019 at 22:31:56
Have to agree with Billy @88 and Don @89 — what's with all the sentimental rubbish???
Anthony Murphy
92
Posted 16/06/2019 at 23:03:29
Where were the Unesco mob when the Mann Island buildings were approved and built? That was less than 10 years ago and not exactly in keeping with the surrounding architecture or heritage? The objective should be to build the best possible stadium with the budget allowed regardless. The city needs to put jobs and prosperity first. Let's protect our past but not at the detriment of our future.
Billy Roberts
93
Posted 16/06/2019 at 00:02:20
Paul @90 explain a bit more please, "theme park necrosis made of shitty red brick".
I love red brick myself and think it can be incorporated into a new stadium build.
Tell me why it can't or wouldn't work.

Kev Jones
94
Posted 17/06/2019 at 01:23:27
The World Heritage Site status for Bramley-Moore Dock is related to the recognition of the importance of Liverpool's role in the building of empire and the links to the slave trade this involved. We have our grandiose dreams for the stadium, for conquering the Premier League, Champions League and all else.
There are some who have aspirations for the club to be more ruthless or become a hard blue-nosed corporation in pursuit of their dreams. An acknowledgement of the slave trade as part of our heritage would temper the stadium with a touch of grace and humility.
Laurie Hartley
95
Posted 17/06/2019 at 05:00:35
Tom Hughes # 62 - that idea has merit but it's not going to happen - it would cost too much. Time to be ruthless!
We will just fill it in, after all the blokes with the picks and shovels and horses and carts only dug out about 450,000 tonnes of dirt.
It shouldn't take too long with the gear we have got these days and there's plenty of people who will pay us to to let us fill it with their stuff.
Christine Foster
96
Posted 17/06/2019 at 09:45:27
Frankly, if you wanted a glass and steel statement, then put it where it's not out of place... Not on the Dock Road and not in the middle of a World Heritage Site.
If it was Kings Dock, I would perhaps view it as part of the Liverpool One area and in keeping with its development, but it's the docks, it's the actual heartbeat of a city during its entire life.
'Heritage' encompasses the port, the ships, the acknowledgement of the past, and a statement of who we are. I would be happy to have a stone fortress because it symbolises defeat for anyone trying to overcome us, but that's me!
Billy Roberts
97
Posted 17/06/2019 at 10:22:42
Christine @96,
I agree with you on the idea of stone and brick being used in the design but this will only be at the corners or either end, I would imagine.
To build a new stadium with a larger footprint than Goodison and to solely use brick or stone would be incredibly expensive. This means surely glass and steel will figure prominently at some point in the design?
Who knows? I don't – I'm just guessing really – but I think whatever is built at Bramley-Moore will be a great addition to the area.
I fully understand peoples respect for the history of the area and think alongside the walls, the Stanley tobacco warehouse regeneration is superb (maybe this is what the stadium's look will tie-in to).
However, there is not much else down there to get emotionally attached to; I think this Development can only bring the Docks back to life and most importantly let us Evertonians and scousers reconnect with the area and breath some life back into it.

Dermot Byrne
98
Posted 17/06/2019 at 12:06:31
Waitrose, Darren? Teaches me not to stereotype!
John Keating
99
Posted 17/06/2019 at 12:15:02
Kev,
Actually Bramley-Moore was a coal dock, the tugs are there now, and nowt to do with the slave trade. It's a shithole of a place and has been since I've been alive.
We intend to build a footy ground on it and whatever the ground looks like can only improve that dock area.
Let's not beat ourselves up in 2019 about the slave trade and it's implications when we're talking about a football stadium.
John G Davies
100
Posted 17/06/2019 at 12:27:03
No need for reminders on the docks links to slave trading John.
It's the so called human beings who are to blame not buildings.
We are reminded of them every day while walking around the streets.
https://www.liverpoolpicturebook.com/2012/12/streetnamestheslaveryconnection.html?m=1
Stan Schofield
101
Posted 17/06/2019 at 13:23:56
Kev@94: Either grace and humility, or (equally fashionable) political lip service. Take your choice.
John Keating
102
Posted 17/06/2019 at 14:05:02
John 100, you obviously didn't read my post.
Mentioning slave trade with building a new ground is stupid and should never have been brought up. The dock was built years after the Liverpool slave trade.
Possibly you should have put your post to Kev.
James Hughes
105
Posted 17/06/2019 at 16:35:29
Kev,
Our city has a huge heritage – we should mention it all.
Brian Williams
106
Posted 17/06/2019 at 16:35:41
Agree totally with John#99.
If we delved into ANYTHING we could find something or other to cause offence to somebody looking to be offended, and that's the thing lots of people these days look for an excuse to be offended or actually get offended on behalf of others.
It's 2019, Everton want to build a stadium on a site that's been left to rot for a long time, end of story!
COYB!
Darren Hind
108
Posted 17/06/2019 at 17:49:09
I stereotype all the time, Dermot.
Enjoying your Buckfast?
Dermot Byrne
109
Posted 17/06/2019 at 18:15:24
Ummm!
Kev Jones
111
Posted 17/06/2019 at 20:53:27
The thread is discussing World Heritage Site requirements and how they will influence the stadium design. This includes steel, glass, bricks and mortar as well as the human legacy of the docks, so references to historical legacy are part of the discussion.
The dock may have been left to rot until developers saw the chance to make some money. Let's maximise the heritage angle to make sure the historical legacy is respected and not destroyed by either Everton or Peel Holdings.

Kev Jones
112
Posted 17/06/2019 at 20:58:14
Brian #106,
I don't know who is offended except perhaps those who don't want to know or want to forget their history. There is no need to beat ourselves up about the past as we come to reckon with it. We could think about how the stadium design could reflect the achievements of the city (as James #105 suggested), those who built the docks, and acknowledge those over whose bodies the wealth of Liverpool was built. This could be a forward-looking, positive and strong statement by our club.
Brian Williams
113
Posted 17/06/2019 at 21:24:38
Kev #112.
I respect your opinion but I personally don't think it's Everton's responsibility to educate people or pay homage. As I said, and I stick by it, we're building a football stadium — let's concentrate on that.
The Echo Arena doesn't nod to the past or "acknowledge those over whose bodies the wealth of Liverpool was built" and neither do a great number of other recent modern buildings along the docks. Let the museums handle that, it's what they do.
My grandad was a Liverpool docker but I don't expect him to get any recognition or a plaque just because we're building and regenerating near where he worked. It's good to have links with the past but I don't think it should always shape what we do today.
Jay Wood
[BRZ]
114
Posted 17/06/2019 at 22:04:15
A 30-minute walk from where we hope to build our new stadium is the OUTSTANDING International Slavery Museum, which when my Brazilian wife and I visited it a couple of years ago, moved her to tears, given the association of Brazil to the slave trade. The city has that particular history well covered.
I'm all for heritage and a nod to our past, both on the football front and wider society. I don't think we need to include any reference to the odious slave trade as a means to lend 'a touch of grace and humility' to a new stadium build as Kev proposes @ 94.
Addressing modern age slavery, which I've no doubt abounds in the city (and globally) to this day, might be a more worthy Crusade, Kev.
Kev Jones
115
Posted 17/06/2019 at 23:21:04

I don't think the two are necessarily counterposed but thats a good idea, Jay; takes the idea, brings it up to date, and develops it positively.
Rob Marsh
116
Posted 18/06/2019 at 03:25:20
Kev Jones # 112
Why is it the responsibility of EFC to build a stadium that reflects the history of Liverpool? We're a football club and not a museum.
Did Tottenham or Arsenal build stadiums that reflect London's history? They just worried about making a decent experience for their fans and nothing else.
The Location of this stadium is becoming a curse because of unacceptable expectations set by outside powers.
Bramley-Moore Dock, as it is now, is a crap hole, anything we build there will be an improvement.
Let's build what we want, rather than what others want.
Anthony A Hughes
117
Posted 18/06/2019 at 10:14:37
Bramley-Moore Dock, as it stands, is an eyesore. Let's look forward, not backward, and build a modern, futuristic stadium which will enable us to compete once again at the top end of the table.
Kev Jones
118
Posted 18/06/2019 at 10:22:22
Rob, you are right that Tottenham did not take the locality into account when landing their amazing flying saucer of a stadium. They had plans to bulldoze a council estate to provide a walkway for the fans.
The local council acted as a brake on that and others of Levy's more grandiose plans but many in the local community were also less than happy with the results of the consultations with the council that took place. The resulting gentrification around the stadium is (as all over London) driving people out of their homes.
World Heritage requirements mean we can't just build what we want. I see that as an opportunity, not a curse.
Brian Harrison
119
Posted 18/06/2019 at 10:42:49
Well hopefully, once this final round of consultations are finished and the planning application approved, we can look forward to the building work starting on the new stadium. Seems 2023 is now being suggested as the completion date, so, if correct, still quite a while to wait.
I wonder if we will be in a similar situation to Arsenal and Spurs when they were building their new stadiums. Virtually very little money spent in the transfer market while the build was taking place. Even now, it seems Arsenal are running a tight transfer budget despite all the claims that, once the new ground was built, they would be able to compete with anyone in the transfer market.
I think like all Blues we just want the thing built, we have had years and years of false promises regarding a new ground. I think our patience is wearing thin, so this needs to happen asap.
Laurie Hartley
120
Posted 18/06/2019 at 11:16:00
Kev Jones #118, I owe you an apology – I completely misinterpreted your post at #94.
Having said that, the heritage aspect I am supportive of is that of the people of Liverpool in the 1800s.
Anthony #117 you are correct – as it stands now, Bramley-Moore Dock is an eyesore... but it shouldn't be. That is an indictment on the various governments and council bodies that have held power since the demise of the area that began in the 1960s.
If Kevin is saying that we should be respecting the history of the site on which our new stadium is to be built, I agree with him.
As far as the New White Hart Lane is concerned, that is a great stadium but our site is miles better because of where it is. Actually, I can't think of a club that has a better location than our proposed new stadium site. There is an opportunity to create something special.
All we need now is for Dan Meiss to come up with a design that is going to do the site justice and make us proud, and Farhad Moshiri to stump up the money to build it. I think they will.
Brian Williams @ 74 has got it right – it will be fantastic.
Kev Jones
121
Posted 18/06/2019 at 12:48:50
Thanks Laurie and you are right I am talking about respecting the history of the site. In referring to the World Heritage Site statement about Liverpool and its history, I hoped to broaden the discussion of how different aspects of that history might be reflected in the new stadium build.
Rob Marsh
122
Posted 18/06/2019 at 13:37:01
Kev #118
Wherever you build a stadium (especially a large one) there will be protests from local residents. Kirby didn't want us either. I'm not sure that local protests in London or Kirby were much to do with the stadiums looks, but more to do with the fact that it's actually there?
In our case at Bramley-Moore Dock, we won't face any real opposition to location, It's only the exterior of the stadium that's presenting a problem.
It's us the fans who will pay (eventually) for all these neo-classical columns and marbling, world heritage site or not the stadium has to be presentable and not much more. If the council and Unesco wants extravagance, let them pay for it!
Every penny that's spent on the outside takes away from the inside; the inside is where the action happens.
The Lucas Oil Stadium to say the least isn't the sexiest stadium out there from the outside, but just look at the inside (where the action happens).
Our budget is finite – we need to spend it where it's essential.

Laurie Hartley
123
Posted 19/06/2019 at 08:50:12
Rob # 122 - asking the World Heritage Fund to pay for it is not a bad idea. Our owner might have already asked for a grant seeing as how our site is listed "In Danger"
The Lucas Oil Stadium is fantastic and it certainly wouldn't look out of place on our site.
John G Davies
124
Posted 19/06/2019 at 12:26:44
https://www.liverpoolecho.co.uk/news/liverpool-news/tinhead-philip-olivier-brookside-daffodil-16451321
Our new ground is drawing investment to the area down the adjoining docks.
This is the latest of what will be a long list
Rob Marsh
125
Posted 19/06/2019 at 13:10:33
Laurie #123
I concede that a silver and neon look would not be in keeping with its surroundings and that some care does needs to be taken with the look of the structure, but it should not be EFC's responsibilty to produce a 4th Grace.
If every business concern that wants to build at Bramley-Moore has to spend a fortune on tarting the building up, then nothing will ever get built the area will remain under developed.
If it's an unacceptable overhead for other companies then it is for us also.
If Unesco and the Council care so much then they'll find extra for us.
John G Davies
126
Posted 19/06/2019 at 14:46:57
Rob, 125
Some very good points in your post.
Planning control will have a say in the aesthetics but it is an area in massive demand since the new ground proposal.
Google the postcode and land for sale to show how much in demand.
The dream would be to see the area from the new ground all the way down to the Princes Dock developed.
Knock on effect for the club can only be positive.
Rob Marsh
127
Posted 19/06/2019 at 21:00:59
John # 126
It looks like EFC is the catalyst for this new in-rush of developers.
The council should acknowledge this with some help on the exterior (me thinks!).
Laurie Hartley
128
Posted 19/06/2019 at 23:23:23
Rob - we are actually not very far apart on how we view this whole matter and I believe Dan Meis will come up with an external design that will make all parties happy. This is a huge risk and opportunity for him – he has to get it right for his reputation's sake.
I am really looking forward to seeing the designs.
Rob Marsh
129
Posted 23/06/2019 at 16:25:06
What a world we live in!
We're struggling to build a stadium and this one is about to be knocked down?
https://www.msn.com/en-gb/sport/football/inter-join-ac-milan-in-agreeing-to-knock-down-iconic-san-siro-and-build-new-%c2%a3630m-stadium-next-to-it-by-2022/ar-AADiQTt?li=BBoPWjP&ocid=mailsignout
Maybe they could send it to us in kit form instead of putting in the bin, it would look great at Bramley-Moore!
Bill Watson
130
Posted 23/06/2019 at 17:05:17
Rob; #129,
The San Siro is the pits. That's why it's being demolished!
Ray Said
131
Posted 23/06/2019 at 17:46:25
Rob (129) as far as I understand, the problem is the municipal authority actually own San Siro and the ground around it. The council receive rent from the clubs and don't want to lose that income so may be unlikely to sell the land on which the stadium stands or give planning permission to the clubs to build.

Rob Marsh
132
Posted 23/06/2019 at 20:57:29
It looks spectacular from the inside and outside, there isn't many stadiums to rival it when full. It looks new and very modern from the outside.
Then again, I've never been to it and I'm sure they have their reasons for wanting a new one.
Add Your Comments
In order to post a comment, you need to be logged in as a registered user of the site.
Or Sign up as a ToffeeWeb Member — it's free, takes just a few minutes and will allow you to post your comments on articles and Talking Points submissions across the site.