Everton CEO says Liverpool's Champions League win is 'fantastic' in business terms for the city
Interviewed by journalist and broadcaster Nicholas Owen at Liverpool Echo Business Awards last Thursday, Denise Barrett-Baxendale talked about Everton's stadium move, the club's Goodison Park legacy, and how their arch rival's sixth Champions League win will affect them.
She described the move to Bramley-Moore Dock as "crucial" for the club, adding: "It's really important both commercially and operationally in order for us to really strive and push on in top-flight football, and it's really important that we are having this opportunity to maximise our commercial revenues as much as possible.
"We all love Goodison Park but it's fair to say Evertonians understand and appreciate the restrictions we have in the current stadium.
"Around capacity, it's fantastic that we are sold out for every game now, but moving forward, we need to increase our capacity at the stadium.
"We are landlocked, so there's no opportunity for us to develop around the stadium, whether that's our retail offer, hospitality offer, or fanzones.
"It's a significant economic investment for the football club, but it's much more than just a stadium."
In terms of the legacy left behind at current home Goodison Park, the Everton CEO said the club will leave a "thank you" to the community.
She said: "It's important for Evertonians that we are clear on what we will do at Goodison Park. We have seen [in the past] how football stadiums move and how that can be mismanaged. They are crucial parts of their communities - cornerstones.
"For Everton, I have been working with research partners at Liverpool Hope University to see how we can create a vibrant, happy, prosperous community when we exit.
"We will never leave Liverpool 4. It's really important to respect the neighbourhood that has housed us. We will leave something as a thank you and gratitude for what has been delivered to us in past.
"What fans can expect to see is mixture of health, residential, educational and wellbeing [to the] value of around £100m in development living on in heartland of Goodison Park."
About Liverpool's win, Barrett-Baxendale said: "In business terms internationally, it's fantastic. It's great for the game, the city and the visitor economy, and it's a spotlight on Liverpool, which has two fantastic, high achieving, top-flight football clubs. That's fantastic for the fans.
"Obviously, we are in a competitive arena for football and [that kind of success is] what Everton are striving for, and we have to acknowledge that people will win and achieve, but we have to be competing and challenging at all times.
"It's good for the Premier League — for anyone from here to win the Champions League."
Quotes sourced from Liverpool Echo
---
Reader Comments (108)
Note: the following content is not moderated or vetted by the site owners at the time of submission. Comments are the responsibility of the poster. Disclaimer
Jim Bennings
1
Posted 23/06/2019 at 14:41:35
It's quite unreal that Denise Barrett-Baxendale has come out with that statement that Liverpool winning the Champions League is good for the city.
What a patronising joke and an absolute insult to Evertonians everywhere that this stupid statement has been made by someone employed by the club.
It pretty much says everything you need to know about why this club has been held back for so many years when people like this are working for us.
Nothing that Liverpool do should ever be good for the city from an Everton perspective.
Barrett-Baxendale ought to be ashamed of herself for this.
Brian Williams
2
Posted 23/06/2019 at 14:53:43
Gotta disagree there, Jim. Although I'd rather have my fingernails pulled out with pliers than have those twats win even the toss at the start of the game, it's undeniable that it IS good for the city.
As much as we hate it, it's a fact, and IMO for her to deny it would simply feed those fuckers' assertions of us being bitter and small-minded and that we're a small club.
She has to be diplomatic and she has to be professional, which again IMO has has been, although I'd have a poster of her on my wall if she'd have said "Fuck the lot of them, I'd rather ANYBODY win it than those fuckers."
[The latter part of that last paragraph is meant as a joke and shouldn't be taken seriously. ]
Alan McGuffog
3
Posted 23/06/2019 at 15:09:31
Au Cointreau, Jim. I see what you're getting at but I prefer to interpret it as EFC has class and can congratulate a winner. As opposed to those who in their hour of triumph deface an historic Liverpool landmark.
Jamie Crowley
4
Posted 23/06/2019 at 15:15:11
Agree with Alan.
High road, low road. I chose the road less travelled and that has made all the difference.
Class is in short supply these days.
Jim Bennings
5
Posted 23/06/2019 at 15:26:50
I don't think her statement has any sense to it at all, and regardless of how people want to view it, from an Everton point of view it's insulting.
How can anyone associated with Everton agree that when the streets were lined with that shower of Red shite everywhere upon the Cup coming home is good for the city?
I appreciate she needs to be seen as professional but why even mention anything Liverpool related at all, she should just reassure us Blues that we are striving to be amongst the best and aim to be challenging the top 6 this season, no need to bring Liverpool into it.
If anything it just makes people view Liverpool as a city dominated by one club, like Barcelona and Espanyol.
She goes on to say that the city has "two high achieving clubs"
Sorry Denise but what exactly have we achieved in the past 24 years?

Brian Williams
6
Posted 23/06/2019 at 15:39:28
Sort of contradicting yourself there, Jim.
I'm going to let someone better at doing it than me point out how poor it is to say "and regardless of how people want to view it, from an Everton point of view it's insulting."
Well, no, on second thoughts, I'll have a little go in case Jay's busy: "it's insulting regardless of how people want to view it."
No it's not. I'm not insulted by it, and I dare say a lot of other Evertonian's won't be either. You're insulted by it, that's all you can say for sure mate.
If the RedShite's equivalent of Denise said "Bramley-Moore Dock stadium will be good for the city", would that be an insult to the RedShite? No, it wouldn't; it would just be that person recognizing a fact.
Oh and Jim, err for some considerable time, this city has been dominated by one club.
Jim Bennings
7
Posted 23/06/2019 at 15:40:31
Chris
You miss the point.
I don't want her to bullshit by saying we are "high achievers".
We are not high achieving and haven't been for decades.
The city currently has one high achieving club and we know that is Liverpool, but we don't need telling that it's good for the city seeing them celebrate winning major honours.
What DBB could have said is something that would not insult intelligent Everton fans and reassure us that we will attempt in this coming season to challenge the top 6 and that we have been huge "underachievers" for years.
To suggest that this city has two high achieving clubs is poppycock.
Darren Hind
8
Posted 23/06/2019 at 15:53:36
Not high achievers? We have won more titles than Man City, Spurs and Chelsea.
The misery of the past 24 years is not exclusive to those who are easily outraged. It's been desperate.
Our achievements cannot be taken away from us because the RedShite have achieved more. We have done the City proud... Just ask those who live in other cities like Newcastle, Bristol, Southampton, Sunderland where they would love to have underachieved on the same scale as us. Try telling a Villa fan that their club hasn't done the City of Birmingham proud.
Jim Bennings
9
Posted 23/06/2019 at 16:05:33
Darren,
It's nice to have a history to look back on that nobody can take away from us but, in terms of overall achievement, we are lagging from where we need to be in the modern era.
We can't brush under the carpet that Everton Football Club has never played in the Champions League proper since 1992.
We can't brush under the carpet no trophy on the table since 1995.
We can't pretend that not winning away to our city rivals in a local derby since 1999 is acceptable.
We can't overlook a decade without winning a local derby.
Nice to look back on stuff that happened nearly half-a-century ago now but we are not a high achieving club in the modern era, we haven't even looked like being one.
Brian Williams
10
Posted 23/06/2019 at 16:06:27
Hey, don't forget, though, Darren — footie was only invented by fucking Sky TV and the Premier League!
Jim Bennings
11
Posted 23/06/2019 at 16:09:25
Looking back to the bygone era will only get you so far.
Moshiri actually hit the nail on the head when he said it's a museum.
Football wasn't invented in 1992 but it certainly feels like – apart from the 95 Cup success – we stopped playing for trophies when 1992 came in.
Rob Halligan
12
Posted 23/06/2019 at 16:26:38
I tend to agree with Jim on this one. I was away when the Champions League Final was on, not that I would have watched it anyway. I didn't know the score until the following morning, and I didn't even know who had scored their goals until over a week after the final.
Any RS fans I know seem to get annoyed when I tell them all this, they must think we should have wanted them to win the Champions League, but the simple fact is, I couldn't give a fucking shit about them. And for me, Denise Barrett-Baxendale should think the same. Concentrate on all things Everton, not giving congratulations to them bastards.
Darren Hind
13
Posted 23/06/2019 at 16:49:45
Nobody is papering over the cracks Jim
That's just the ploy you adopt to try to make your plight worse than any other Evertonians.
Nobody is looking back either. I was simply pointing out the stupidity of denying achievement because it happened a long time ago. Nobody will deny Armstrong landed on the moon because he hasn't done it again recently. Or that Mike Tyson was a great Champion because he is now a shadow of what he once was
Achievements are forever.

Its easy for us as fans to say "Give them fuckers no credit at all". But DBB is in a position which requires a little more diplomacy. She'd have looked a right fucking Toby if she went down that route. She may have upset you by talking about our "achievements" but she'd have upset an awful lot more if she didn't.
Brian Williams
14
Posted 23/06/2019 at 18:00:37
After reading the context in which her "heretical" statement was made I'm even less apalled, insulted and angry than I was when I read it in Jim's original post, and I wasn't a bit of any of the above then either!
Much ado about nothing!
I fucking hate them and everything they represent but if I heard our CEO act in a totally unprofessional way and say some of the sort of things I say about them then I'd be appalled and she'd be an idiot, which she most certainly isn't!
Denis Richardson
15
Posted 23/06/2019 at 18:28:41
Funny thread this. Jim, I think your bitterness is getting the better of you :-).
Liverpool winning will increase the overall global fan awareness of the city (can't really argue against that). Whether that's good for Everton or not could be argued both ways. Rising tide lifts all boats or we start to become like your Barca / Espanyol example.
Either way, it's done, we move on. They didn't win the league so it's been almost as long a wait for them as for us for a league title. Crumb of comfort admittedly.
If only we'd bloody try in one of the cups and put the 24-year wait behind us. (And win a derby.)
Billy Bradshaw
16
Posted 23/06/2019 at 18:41:06
Totally agree with Brian @2, don't let it get to you Jim #2 especially at the expense of one of our own DDB.
Stan Schofield
17
Posted 23/06/2019 at 18:48:32
A club is defined by its history and its supporters. These are the things that make us as Evertonians unhappy about 'languishing' in midtable as we have for over two decades. In a very real sense, this unhappiness exists regardless of whether Liverpool win or lose anything, so the only thing significant is us playing well, winning stuff, and doing so in a stylish way consistent with what we have come to expect based on the most successful times.
It's not really relevant whether the CEO congratulates Liverpool or doesn't congratulate them. The only thing relevant is Everton's performances. If we play well and win stuff, then all else will pale into insignificance.
Dan Nulty
18
Posted 23/06/2019 at 19:01:15
I am with everyone else here. Sorry Jim. I did not want them to win, of course but economically for small businesses especially a major trophy win for any club would be good. Thousands of people in the streets to celebrate need fed and watered.
Also, just like with the Hillsborough memorial, our club should always operate with class and dignity. When the success does come back to us, and it will, I'd like to think the other half of the city would operate the same way, and if they don't, it is a reflection on them not us. We'll said, Denise.
Paul Jones
19
Posted 23/06/2019 at 19:02:39
Talk about being 'land-locked' at Goodison seems somewhat moot considering we're looking at a site in Bramley-Moore Dock that is constrained by the heritage that surrounds it.
As many more informed than me have said, the club's refusal to consider a capacity over 52,000 without ripping up seats for rail standing smells like a huge space-determined limit to me.
Lions led by donkeys.
Brian Williams
20
Posted 23/06/2019 at 19:20:50
I think, by the end, everyone involved just wanted it to be over mate, and I reckon the ref gave a yellow at the end instead of a red because she was worried about a bloody riot!
Our women did well to keep their heads and remain professional.
Good entertainment on a boring afternoon like.
Peter Mills
21
Posted 23/06/2019 at 20:12:40
Offence cannot be given, only taken.
Jay Harris
22
Posted 23/06/2019 at 20:26:33
I'm with Jim on this.
Kenwright's mouthpiece should have kept quiet on this issue and trying to make out that Goodison Pak was landlocked.
So was Anfield till "they" got it unlocked and developed a 60,000-plus stadium which in the 60s was a cowshed.
We need a Levi type as CEO — not some politically correct "safe" inoffensive pair of hands.
Kunal Desai
23
Posted 23/06/2019 at 20:35:39
In agreement with Jim here. Something about DBB I just don't like, something doesn't sit well. Wasn't there an article recently about how she got to CEO thanks to blue Bill. No real surprise she just comes across as a glorified secretary and not a CEO.
"which has two fantastic, high achieving, top-flight football clubs. That's fantastic for the fans"
Could have cut the bullshit and less of the patronising. We are not high achieving and have not achieved anything tangible in the Premier League era since 1995. History can be taken two ways, history pre Premier League era, excellent, but it's also the here and now, and in 27 years that history has been pretty much abject.
I don't mind hearing about what Everton are giving back to the community now and again but she doesn't need to emphasise it every time she interviews. How about giving us some concrete timelines on Bramley-Moore Dock?

Tim Welsh
24
Posted 23/06/2019 at 20:39:47
Their success is only good for them. At best, it is an irrelevance; at worst, a reminder of the amount of time and the amount of work that we still have to do before we triumph in another competition.
The trope of 'it is good for the city' is never anything I have heard about our successes, however great or small. Did anyone proclaim that our Cup Winners' Cup victory was good for the city? If they did, then I don't remember it.
DBB's words remind me of David Brent's comments in The Office when trying to console people fearing redundancy with news of his popularity in a vote by the board of directors. If DBB thinks it will be good for the city, then she is at liberty to percieve it thus, but Evertonians are only interested in Everton, and a representative of the club should be more than sensitive to that fact. After all, why should we congratulate a club that did not have the decency to send us a token of celebration (as every other contemporary Premier League club did) when we reached our landmark 100 seasons in the top flight?
They revel in keeping us in their shadow and, with statements like this from DBB, consolidate our role as their poodle.
We don't need to be congratulating them, however obliquely; we need to be upsetting them on the pitch and off it. Remember; there is no-one they fear more than us.
Len Hawkins
25
Posted 23/06/2019 at 20:40:20
"The Red Shite winning anything is a sickening outcome, the woodlice will never shut the fuck up now for another 30 years."
Is that what she should have said?
Do you perennials never stop whining at every turn? No wonder the RedShite call us bitter.
Billy Bradshaw
26
Posted 23/06/2019 at 20:42:24
Concrete on its way in July, Kunal.
James Hughes
27
Posted 23/06/2019 at 20:55:24
Popped into my local yesterday for a swift pint. Met a southern RS acquaintance I have not seen since before Champions League final.
It was all of 30 seconds before he mentioned the result.
Lee Brian
28
Posted 23/06/2019 at 21:14:34
I don't give a fuck if "It's good for the city". I don't want them twats to win fuck all!!!!
END OF!!!
Alan McGuffog
29
Posted 23/06/2019 at 21:22:27
If I didn't know better I'd say that some people just can't deal with a woman being in charge. Especially a woman with a double barrel name. Obviously no Evertonian would be so narrow minded and chauvinistic. Of course not
Steven Astley
30
Posted 23/06/2019 at 21:51:28
In agreement with Jim and Kunal. There's also something about her that I don't like.
I see her as the link to us buying the Liver Building and lighting it up Blue. It was funny for 5 minutes and she has a nice swanky office in the city centre now. But what's next?
I see her as the same mentality of Kenwright, with a "small, community-type club" mentality. Get her out!
Andy Crooks
31
Posted 23/06/2019 at 22:07:34
Kunal, how dare you. The "Professor's" qualifications are from the finest universities in, well, somewhere. We are lucky, so, so, lucky to have her. Not Harvard, Kunal, I am pretty sure of that.
Si Smith
32
Posted 23/06/2019 at 22:48:50
Try living in the city, mate, with half your mates being bitter red fuckers who don't go to games but talk utter shit at every opportunity.
Once you do that, then come back and explain to me how good the Red Shite winning the Champions League is for us and our city.
Paul Kelly
33
Posted 23/06/2019 at 22:53:21
Sack her. Simple.
Andy Crooks
34
Posted 23/06/2019 at 23:10:49
Alan @29, I get what you are saying. I guess I am a dinosaur. Remind me again of her qualifications. "Professor"? Alan it's nothing to do with her being a woman. Is she the best we can do? I hope not. Everything about this is nice, so fucking nice.
Brian Williams
35
Posted 23/06/2019 at 23:52:45
Qualifications? What's with making it about qualifications?
I've worked with, and trained, many graduates who believed, and acted, like they knew the fucking lot because they had a degree. Lots of em could list every constituent of a jamjar but couldn't work out how to get the fucking lid off.
It's about being able to do the job and, in all honesty, there's not a great number on here who have a scooby doo about whether she's good at her job or not!
Craig Walker
36
Posted 24/06/2019 at 07:30:48
Good for all the tourists arriving at John Lennon Airport. They can get a Barcelona shirt at the airport shop before heading home. They certainly won't get one for the city's original football club.
Amit Vithlani
37
Posted 24/06/2019 at 08:20:51
"In business terms internationally, it's fantastic. It's great for the game, the city and the visitor economy, and it's a spotlight on Liverpool, which has two fantastic, high achieving, top-flight football clubs. That's fantastic for the fans."
Like many, I would prefer if our CEO kept her mouth shut on the achievements of our neighbours, or indeed other Premier League teams.
However, her quote encapsulates once again what the game is about: money, sponsorship, business.
Winning the Champions League will likely add to the attraction of the City of Liverpool. Here in Kenya, sponsors have been falling over themselves to have endorsements with the local supporters club (newly founded).
There is, however, something that still jars if our CEO is suggesting that our proud club – with amongst the richest competitive traditions in the land – can somehow benefit from the glory of our hated neighbours' success. It is not a bandwagon I would ever want us to be remotely near (never mind on).
This is and will always be a tribal game.
Laurie Hartley
38
Posted 24/06/2019 at 08:52:52
I live 12,000 miles away now, but I believe, as I always have, that there is only one way to shut them up – on the pitch.
When we start beating them again, everything will change. Until that time, however, new stadium or not, the City-based fans will continue to suffer – and I understand why DBB's comment about "them" would get them wound up.
Brian Williams
39
Posted 24/06/2019 at 09:05:07
Would people feel differently if our CEO was merely answering the question, which is probably how it came about.
"Denise, how do you see the Champions League win for Liverpool (well y'know) benefiting the city?" (No mention of us in the question, asked to a person with a high profile business position and from primarily a business perspective with regard to the city of Liverpool.)
Now try'n be grown up lads. Is there any way she could say "I'd really rather not comment on Liverpool's win as I work for Everton and it would upset our support if I did." or anything along those lines?
ANYTHING other than a professional approach recognizing the undeniable good it will do for the city would come across as petty, small-minded, and dare I say BITTER.
It may be a tribal game but that doesn't mean that anyone who works for a club in a professional capacity has to behave as a supporter might.
I'll say again (boring I know) I hate them with a passion, but if our CEO behaved like me when asked a question in a professional capacity, THEN she'd deserve to be sacked.
Ed Fitzgerald
40
Posted 24/06/2019 at 09:09:52
I really don't understand why she felt the need to comment about the RS win in the Champions League and its impact on the city - if she was posed the question directly, then fair enough (it is not clear from the posting, that she was). If she was posed the question then a brief, more measured response would have sufficed.
Jim, Amit, Si, Rob – I share your frustration the RS don't need employees of Everton joining in with the media led love in of the RS.
Perhaps someone at the club should remind her that being an Evertonian is not fantastic at the moment with many of us having to endure crowing RS fans at present.
It might be wiser just to say, "It's not my business to comment on other football clubs - my sole focus is to help create success at Everton." That is her job after all.

Ray Roche
41
Posted 24/06/2019 at 09:15:11
Brian @35
I heard about the University Graduate who started a new job. First day was handed a brush and told to brush the floor.
"Do you know I'm a University Graduate?" he says.
"Don't worry, I'll show you how it works "...
Paul McCoy
42
Posted 24/06/2019 at 09:30:33
Brian #39 - Nailed it. Some on here have clearly never heard the phrase 'a rising tide raises all boats'. Even something as simple as the Liverpool win meaning they can attract better players to the city, then those players telling other players "actually Liverpool is a good place to live" can affect our club.
Also, as an aside, a friend of mine was involved early on in our stadium project and had meetings with the board. He reckons Denise Barrett-Baxendale was by far the smartest person in the room and he thinks we're lucky to have her.
Brent Stephens
43
Posted 24/06/2019 at 09:35:51
Brian #39 - my thoughts exactly. And not quite sure what her qualifications and professorship has to do with it.
Brian Harrison
44
Posted 24/06/2019 at 09:42:24
Rather than get involved in the debate over her words about Liverpool, I would rather talk about the class our club is showing in regards to a legacy to the people of L4 in being our home for so long. It would be easy to move away and sell it to a supermarket, but we intend to leave something that hopefully will last forever for the residents in L4.
Contrast that to the turmoil that Liverpool are creating with their move from Melwood their training ground. The local community have been completely ignored by the club, the residents suggested that the world class facilities could have been used by the local community, but their pleas have been rejected. I understand at a meeting of residents the chair said its a pity Liverpool Football club cant show the same class as Everton do in considering the local community.
Rob Halligan
45
Posted 24/06/2019 at 10:16:35
Brian #44. There is absolutely nothing classy about that club regarding the local community, or indeed helping the people of Liverpool. I could tell you stories about them that would make you cringe and feel ashamed to be associated to that club.
I'm sure I may have mentioned this before, but a few years back a mate of mine died as a result of motor neurone disease. Not long after he was diagnosed with MND, along with some other mates we organised charity nights to raise money to send him abroad for stem cell treatment. Everton gave us all kinds of things to raffle and auction on the night. After numerous requests to Liverpool, they finally gave us a signed picture of slippy with the Champions League trophy in 2005.
On another occasion, my wife organised A charity night to raise funds for five young children who lost both their parents. Again Everton provided all sorts to raffle. Again, following numerous requests to Liverpool, they finally sent a signed away shirt to raffle
A shirt that was five seasons old!!
Their response when we questioned their refusal to supply items for raffle, "we receive requests like this everyday from all over the world, and cannot deal with every request". This is people on your own doorstep we were talking about, FFS.
Basically, what they mean is they couldn't give a fuck about people in their own city, and would rather deal where the money is, and enhance their global reputation.
So yes, there is absolutely nothing classy about that gobshite of a club.
Derek Thomas
46
Posted 24/06/2019 at 11:05:06
Think before you speak, especially with regards to the RS... damning with faint praise is about as far as you should go.
I know she's not in that league – not many, if any, are... If Hitler invaded hell I would make at least a favourable reference to the devil in the House of Commons — Churchill.
James Marshall
47
Posted 24/06/2019 at 12:32:12
"And it's a spotlight on Liverpool, which has TWO fantastic, high achieving, top-flight football clubs. That's fantastic for the fans."
Really? Who's the other high achieving club then? I only see one and it sure as shit ain't us.
Dermot Byrne
49
Posted 24/06/2019 at 13:06:04
Wise woman and great to see we are big enough to say such a thing. Makes a change from a wingeing culture. I see a great future for our club in my latter years and hopefully also a confident club.
Martin Nicholls
50
Posted 24/06/2019 at 13:56:44
Playing catch-up after being in a Wi-Fi free zone for two weeks.
I'm with Jim and Rob (and other like-minded posters) on this – I don't care whether or not it's "good for the City" – it's not good for Evertonians. Similarly, I don't care if the City being invaded by tourists for each of their home games is "good for the City" - I'd rather it didn't happen. For those (e.g. Len#25) who think I'm bitter - I am, but with good reason.
Finally Rob, I was actually at home for the Champions League Final but still don't know or care who scored!
Andy Meighan
51
Posted 24/06/2019 at 14:26:17
Dermot, I'm one of the whingers. It's a wonder she hasn't asked that shower if we can parade the trophy at our first home game of the new season.
Do you think, if the boot was on the other foot, her counterpart would do the same? Like fuck they would; we wouldn't get a mention. She should have kept her mouth shut.
Rob Marsh
52
Posted 24/06/2019 at 14:35:46
EFC said of Her:
"Having obtained a doctorate in education from Liverpool John Moores University and worked in the industry for 16 years, Denise initially arrived at the Football Club in January 2010 to develop and lead a transformation strategy for Everton in the Community."
A doctorate in education from JMU? This somehow qualifies her to command a football club in the world's wealthiest league? I have a certificate in first aid from the dak and distant past that ranks alongside her doctorate. Denise did wonders in the community, so what? Read the statement carefully and it's obvious EFC are not exactly boasting about a long list of blue chip companies she's worked for or her demonstrable ability to guide a company such as EFC.
I suspect her biggest asset is that she can gab with best of them and that's why here derrière is warming the CEO's chair.
She must have woke up in a very sunshine like altruistic mood that day.
I was in an airport in Germany recently and went for a stroll around the the shops and I had no problems finding a shirt from the Dark Side amongst Real, Barca, AC, Man Utd shirts etc.
We're being eclipsed by them and she's happy for them and the city? Fuck that.

Thomas Lennon
53
Posted 24/06/2019 at 14:37:12
The talk was about business in the Liverpool region, not football. A different focus to that assumed by many here.
To talk about Liverpool region-wide business without mentioning a recent huge event that will boost the image of Merseyside internationally would have been... unprofessional and small-minded – some might say jealous.
The way to put this right isn't by trying to pretend it didn't happen, it is by emulating the result ASAP.
John G Davies
54
Posted 24/06/2019 at 14:45:18
Rob 52,
It ain't necessarily so.
https://www.entrepreneur.com/slideshow/308246#1
Jack Convery
55
Posted 24/06/2019 at 16:13:34
They put us down at every turn and if they had the power to vote us out of existence they'd do it in a heart beat. To them, we are the dog turd on their lawn. The joke that just keeps giving.
When the Euro Team League comes along they'll be off without a second thought for us or the other teams left behind. Nah, they are the most self-entitled, self-congratulatory bunch of wankers and worst neighbours anybody could have.
They have lauded the No 6 around like it means they are the greatest ever - hello Real Madrid 13 times are the greatest of all time. The miracle of Anfield when God, The Virgin Mary, Jesus and all the Apostles turned up aka the night they ko'd Barca 4 Nil after being totally out played in Spain is not unique - Roma ko'd Barca after losing 4 v 1 away. I haven't heard Roma fans call it a miracle - have you?
Did they win away in the Group Stage - NO. and I didn't even mention Heysel which appears to have been airbrushed from history.
Alan J Thompson
56
Posted 24/06/2019 at 16:23:36
When I first read this, the first thing that came to mind was a line from one of those Jack Ryan movies: "No point trying to defuse an already exploded bomb!"
Brent Stephens
57
Posted 24/06/2019 at 16:26:00
The title of this piece: "Everton CEO says Liverpool's Champions League win is 'fantastic' in business terms for the city".
"Business terms".
John Flynn
58
Posted 24/06/2019 at 16:30:49
I had to stop reading many of these posts, too depressing.
Many on this board should seek therapy with a view to removing the Liverpool-inferiority-complex. I don't hate LFC, I love Everton. I look at Liverpool as I do any of the rest of the top 6 yes it's special when we win against them but too many live and die by that. I'd happily never win a derby again if we won trophies and hit the top 4.
I don't feel the vitriol that many harbour here, likely because I don't live there. When I meet Liverpool supporters in Boston (or anywhere else), there is no "red shite" or "bastards".
Turns out Bill Shankly was completely wrong. Football is not bigger than life/death. It's a big entertainment business. Enjoy it for what it is.
Anthony A Hughes
59
Posted 24/06/2019 at 17:09:33
Their victory may have been good "in business terms for the city" but I'm sure the majority of Everton fans don't give a rats arse about that. We just want to know what are her and the club doing to emulate their success.

Brent Stephens
60
Posted 24/06/2019 at 17:22:01
I don't give a rats arse about Liverpool FC. I do give a rats arse about the prosperity of my city and its people.
I would hope and bet that the majority of Blues do give a rats arse about their city and its people.
Steve Carse
61
Posted 24/06/2019 at 17:29:03
Thomas (53), I'm not sure images of RS supporters jumping on top of and damaging cars and buses would have done anything to 'boost the image of Mersyeside internationally'.
Darren Hind
63
Posted 24/06/2019 at 17:56:03
I would bet that the majority of Evertonians will not give a rats arse about her opinion, that it will be good for the City.
It's one of those bland diplomatic offerings often made by a public figure, safe in the knowledge that it can not be measured, will never be proved and is unlikely to be ever be mentioned again.
Rob Marsh
64
Posted 24/06/2019 at 17:59:12
John G Davies #54,
I can't see what any of them have in common with Denise and her PhD in Education??? /p>
Brent Stephens
65
Posted 24/06/2019 at 18:05:18
"I would bet that the majority of Evertonians will not give a rats arse about her opinion".
Exactly. It's the city and its people that matter, not her opinions. She's irrelevant.
Steve Ferns
66
Posted 24/06/2019 at 18:34:49
As someone raised by an Evertonian who actively cheered on Liverpool in Europe and wanted them to win the Premier League if we couldn't, I cannot find anything wrong with what she has said.
She is correct. It is fantastic for the city. It is good for us. Think about Man City. Prior to the Arabs coming in, City had less historical success than Sunderland. City were positively impacted by the success of Man Utd. I don't know how you could draw a conclusive view, but I suspect that the success of Man Utd in the Champions League in 2008 helped raise the City's and so Man City's profile enough that the Arabs saw the potential of what they could achieve in that City. I cannot see how Man Utd's success was bad for Man City.
Of course, it is very bad for the long-suffering Man City fans. No doubt about that. Unless you're like my father and patted the enemy on the back and told them well done. I tried that before this latest CL final. I knew they'd win. I told all of them I hoped they'd win. I told the family members my Dad would be behind them too. Afterwards, I told them well done and got no shit back.
In reality, I blocked the game out and avoided it, and resigned myself to the fact they had won and we would hear about it forever more. But it was not as bad as I thought it would be.
Maybe, it's people still going out of their way to be nice to me, I don't know. I just knew the old fella embraced the evil reds and it never bothered him. And despite what some of you may think, it did not make him any less of a blue.
So back to the CEO. I think she has been very diplomatic and is factually correct. One thing that was not reported here is that Everton, and presumably her, donated a sum of money equal to the collective pay for a week of the Bolton Wanderers staff. I presume this is the behind-the-scenes people like the tea ladies and so on, but those are the ones who suffer the most and it is a great move by Everton. I hope others follow suit.
I've no idea whether the CEO is good at her job. I have reservations. I also note the reservations of others. I also note that she was not really an Everton fan, despite the publicity to the contrary, and so she doesn't understand the suffering we endure. If the CEO had come from the position some of you seem to want her to come from, then that would have been small-minded and petty and not in line with where Everton want to go. Remember, the CEO has not gone out of the way to publicise this message, it's one comment that has been taken and then amplified to create a talking point.
Dennis Stevens
67
Posted 24/06/2019 at 19:00:42
Steve, your Dad reminds me a bit of my Mum in terms of their attitude. My Mum was a Red but, if they couldn't win, then she wanted Everton to win; if neither then another Lancashire club... failing that, another Northern club, etc.
Like so many Reds she only went the match just the once – a Derby where she must have caused great dismay when her Kopite date saw her turn up in a Royal Blue & White suit! I don't think they ever went out together again.
Steve Ferns
68
Posted 24/06/2019 at 19:03:07
That's a story and a half, Dennis!
Paul O'Neill
69
Posted 24/06/2019 at 19:04:44
I have no problem with her congratulating Liverpool. However, I DO have a problem with the way she communicates. Utter bullshit business speak that means nothing. Broad, prosaic statements with nothing concrete. She's full of that stuff in every interview and it's worrying.
Mark Andersson
70
Posted 24/06/2019 at 19:13:51
Liverpool are magic Everton are tragic... thats the moment for me when I lost respect for our red neighbours. No class.
However, some Blues demonstrate a lack of class with their hate-filled hearts...
We can only hope that they fall from grace and we rise above once again. Be proud to be a Blue – not bitter to be in their shadow.
I went to a Red Shite's funeral last week. They dug a hole 30-feet deep coz, deep down, they're not that fucking bad.
Paul Burns
71
Posted 24/06/2019 at 22:54:44
Licking Liverpool's arse (again) doesn't show class, it shows a subservient defeatism endemic to Everton since Kenwright poisoned the club.
What happened was a fucken disaster for us and should be acknowledged as such. I feel fucken sick just thinking about it and the horrible twats who killed off our chance with our best ever team.
Good for the city? Get fucken real... you live in a deamworld if you even consider that statement in any form.
Brent Stephens
72
Posted 24/06/2019 at 23:20:10
Interesting reference to research on regional economic impact of a football club:
David Pearl
73
Posted 24/06/2019 at 23:21:14
If Kenwright has poisoned the club, what did Peter Johnson do?
Don Alexander
74
Posted 24/06/2019 at 23:40:49
Maybe TW folks of my generation expect too much of employees on mega-wages to "lead" our club but when will just one of them say something that resonates with true fans instead of resonating to students of politically correct "worthy", "balanced" corporate drivel?
Richard Jones
75
Posted 25/06/2019 at 08:38:33
David #73,
He won us a cup and built the Park End stand.
Stephen Davies
76
Posted 25/06/2019 at 08:53:28
Paul #71.
So, just to clarify... internationally... and in purely business terms, it's a disaster and bad for the city and businesses that benefit from visitor numbers?
Len Hawkins
77
Posted 25/06/2019 at 09:12:17
Brent #57
EXACTLY! People seem to be likening this to a gang of labourers talking in a pub on a Friday afternoon – not the Chief Executive Officer of Everton Football Club Co Ltd speaking at Liverpool Business Awards.
I hate Liverpool FC with a passion but how much damage to Everton FC would have been done if she had come out and spouted bile about them — which apparently a lot of people on here think she should have done???
This is a High Finance Business she is representing — not the Slaughtermans Arms pub Sunday League team. Give your heads a wobble.
Laurie Hartley
78
Posted 25/06/2019 at 09:52:38
Brent #72 – thanks for the link, which confirms, whether we like it or not, what DBB said was factual.
John G Davies
79
Posted 25/06/2019 at 09:57:47
Rob, 64.
All billionaires none of them have the qualifications of Denise. My point is, the pieces of paper saying you're clever are not a necessity to be successful. Examples: look at all the ex-Eton, Oxford and Cambridge graduate clowns in positions of power.
Matthew Williams
80
Posted 25/06/2019 at 10:55:11
Not a peep about us winning a Cup eh Denise !?.
My I just remind my fellow Blues that, last season, one of the League Cup Semi-Finalists were Burton Albion...
As we stagnate, them fuckers over the park continue to laugh at us.
Aim to win the easiest fucking trophy there is... and take it from there!
Rant over... sigh.
Richard Jones
81
Posted 25/06/2019 at 11:24:26
I'm sorry, guys, all she had to say was "It's great for them, and I'm sure the city will benefit from it, but we would like to stamp our own mark on the city and benefit the city in our way!! We believe we are poised to bring future success using the platform we've created."
Instead, with the words she's used, she has made us look subservient and tried to convince us that, in some way, we are also successful – and not the also-ran club I recognise.
Dennis Stevens
82
Posted 25/06/2019 at 13:43:47
Tbh, I'm not remotely arsed about what she's said. All I'm really interested in is what she achieves for EFC while she's with us, much the same as any other Board Member, Coach, Player, etc.
I measure their success by the outcomes we see on the pitch and in the trophy cabinet – not much to show for the last 30 odd years, much improvement required to see real progress!
Dave Edge
83
Posted 25/06/2019 at 15:39:47
Denise Barrett-Baxendale deserves better from Evertonians. We should be proud to have her as our CEO. It's time that all true Evertonians (and I've been supporting them for 70 years and more) got behind the club, the board and the team and helped to make great things happen for our club. Negativity shouldn't be in our makeup.
Gerard McKean
84
Posted 25/06/2019 at 16:01:59
Jim, you can't win on this one. Andy Crooks is bang on: this "fantastic for the city" stuff is all so "nice". So Jim be nice not realistic, our nice club now has a woman CEO (like that's unique) who keeps her double barrel name probably because she thinks it sounds nice, and who is a Professor and a PhD, oh no not a Ph.D but the lesser spotted Ed.D. Do I sound like I'm an academic snob? Yes, probably but I thought it best to own up before her apologists rush to her defence: I mean for some people she is literally a free ticket into the match and their usual proxies will be ready to defend her as a way of defending their access to the freebies. And while I'm being such an unreconstructed snob, did the Robert Frost wannabe # 4 misspell "crass". There's nothing classy about this gig, mate.
Anyway Jim, I tried to stay out of this one but then I saw some of the uninformed criticisms of your (to me anyway) valid point and decided to wade in again. The RS love to characterise us as "bitter blues." It's really about all they have in their armoury and most of us don't rise to the bait. Equally most of us living in the city have friends and/or family who are misguided and who were not born into the football nobility that comes with being a supporter of by far the senior club in Liverpool. I think it was Dave Abrahams who made the point one time that you can wish your red mates no ill while detesting the RS as a club, and you can even be magnanimous enough to be quietly happy for your mates if the RS wins something. No problem with that.
The CEO has a responsibility to be diplomatic. Her "mates" are her opposite numbers at the RS and it was indeed beholden on her to utter some niceties (after all "nice" is her thing) about the team winning the CL. However, what's all this gushing claptrap about that being fantastic for the city? Maybe it is, but it's not up to Everton's CEO to make that statement. That's more like the kind of populist claim you'd hear from an ambitious politician, isn't it? Anyone thinking what I'm thinking? Surely not! Everton Football Club as a stepping stone to the House of Lords? Well if Karren Brady at West Ham can do it…
And let's have this right: I have highlighted before the cosy relationship between Everton and Hope University and when she refers to "working closely with our research partners at Hope" what she means is "I have authorised a large fee to be paid to the institution which made me a professor to carry out a piece of work concerning legacy arrangements in L4." Of course there is no link intended on my part between consultancies given to Hope and the awarding of a professorship to someone with a somewhat bland academic and work record before the meteoric ascent to CEO of Everton FC. Oh and is there really nobody on Everton's payroll already who could carry out this study? Don't get me started on the CEO's fondness for consultancy work by people she knows; it would make Failing Grayling blush! Two guys on that free ticket wheeze I mentioned previously will remember well another totally unnecessary (actually borderline immoral) consultancy when we interviewed for the first head of the Everton School. Who was that again lads, you know the one you chose to "overlook"? Oh yes, I recall now it was an outfit called "Urban Leadership" that I had first come into contact with when I was invited to some kind of course they were running and the esteemed CEO in her previous job had arranged rooms for them at errr…. Hope University.
As one of the few people who has actually read her Ed D thesis I shall unashamedly don my academic snob hat once more to register my surprise that you can get to be called "doctor" these days without troubling to make any original contribution to the field of knowledge. Here's another surprise, but obviously not to me: knowing of my interest in school leadership I was asked to lend some books and thoughts to the writer of aforementioned thesis, which I did and hence my interest in the end product. I also came across and exchanged let's say "interesting impressions" with another person who lent far more assistance than I did to the author. So, no not for me the automatic assumption that a "professor doctor" equates to a business savvy operator. Whoever's mate was at a meeting (earlier in this thread) with the CEO and declared her the brightest person in the room may have omitted to mention that it was a one to one meeting?
And finally, all this arrant nonsense about Goodison being "landlocked". Jay #22 nails it; so was Anfield. Then the RS started a programme of buying up as much adjacent property as they could. So did Everton. The RS kept at it, they had a plan. Everton abandoned its own programme at a time when it had purchased a whole number of properties on Goodison Rd, for example. And precisely at a time when the city was in receipt of massive government funding under the Building Schools for the Future programme it did not require much imagination to negotiate with the City Council to re-locate Gwladys St School into a purpose built facility a half mile away along Walton Lane on a large wasteland match day car park that became houses instead. But imagination was obviously in short supply at Everton who made the decision not only not to continue buying up nearby property but also to sell off those that had been acquired, and who did not see the potential in acquiring the very large school footprint effectively for nothing. Landlocked? We would have had a huge development opportunity similar to the one Spurs and Daniel Levy fought for and won. Daniel Levy doesn't do nice but Spurs seem to do rather well out of his business acumen.
OK Jim, sit back now and watch the flak aimed at me from the usual suspects! I'll only get upset if they label me a misogynist. In reality I'd like nothing more than a top business woman at the helm, a female version of Levy would do me: someone with successful business experience, who knows how to negotiate, with a formidable intellect and a single-minded focus on settling for nothing less than the best for her football club. Oh and if she could be a real, proper Evertonian that would be the icing on the cake.

James Hughes
85
Posted 25/06/2019 at 16:46:57
Gerard. many thanks for that post, I have read it a couple of times and still struggling to take it all in.
The point about Gwladys street school was interesting as I always wondered why we never sought to buy the site and build a new school elsewhere.
It also a bit problematic finding details on DBB's career. Lots of information for recent events but not too much early detail. It has always begged the question why appoint her.
Many thanks and no-one can accuse that post of misogyny we just want answers to what the hell happens behind the scenes. Why have we fallen so far behind other clubs and what is being done about it.
However wonderful DBB may be, is she the right person to run this club? I await to be convinced
Steve Brown
89
Posted 25/06/2019 at 17:34:50
Interesting that her qualifications are used here as a means to undermine her credentials as CEO. Would that happen if the CEO was male? I think not.
I quite liked her comment – showed we are not unduly bothered by their success and have confidence as a club.
Steve Brown
90
Posted 25/06/2019 at 17:42:42
Robert Elstone's qualifications were never questioned when he was CEO. But here they are if you are interested.
"He attended the University of Hull and is a qualified accountant. He was originally a financial controller at a Barnsley-based lead-processing plant."
Terrible CEO, by the way... but I don't recall his qualifications getting air time on here. Curious.
Dermot Byrne
91
Posted 25/06/2019 at 17:50:13
Steve Brown: "it is not that, it is just that line she said!"
Seriously, great comments and I agree.
I think Denise has the skills to be a great CEO for any club in next few years and understands competitiveness tactics. It isn't played on TW or the terraces, like it or not. Personally I hate it but recognise the modern game for what it is.
The team? Owners, Brands, Silva and, shock horror, the fucking players!
Dave Abrahams
92
Posted 25/06/2019 at 18:10:28
Good post, Gerard, always interesting to hear your take on our CEO, as you have worked with her and seen how she operates.
James Hughes
93
Posted 25/06/2019 at 18:14:12
Steve Brown, the point is her credentials should justify why she got the job. And you back your point in the post.
Club is run by amateurs.
Paul Bernard
94
Posted 25/06/2019 at 18:24:25
Sorry people but I seem to of missed the point here.
Are people criticising DBB for her academic qualifications or the fact she is female? I'm personally all about people learning the old way – experience. I know a friend who went to university for a degree in accountancy then spent most of his post-uni days wondering what the hell to do in life. My manager, on the other hand, has no qualifications and is a head legal cashier for a law firm that was once one of the biggest in the country. I know who id rather employ!
The fact she is female shouldn't really be an issue; sure you will get her male counterparts probably thinking she is a push over 'male dominance' and all that, but DBB's work with EitC and such has given her the platform for the CEO job.
I'm sorry but I seem to have missed the point or just failed to understand people's sense of humour?
Brian Williams
95
Posted 25/06/2019 at 18:43:26
James #85.
However wonderful DBB may be, is she the right person to run this club? I await to be convinced.
And that's all you can do, James, because only time will tell and then we'll be able to see whether she's a success or a failure for our club.
If she fucks up royally, she'll deserve a good slagging but I, for one, will give her a chance first.
James Hughes
96
Posted 25/06/2019 at 19:11:13
Brian and everyone, I have no bias against DBB. I know nothing about her or her management skills as a CEO.
But even you say "If she fucks up royally" What happens then?
We bandy words on here, we huff and puff and go nowhere.
I work in education these days(her background) and I am yet to see any bugger who is fit to run a business, let alone a multi-million pound enterprise. That goes for the ministers I have met, the civil servants and most of the rest. They do not think commercially as government normally foots the bill.
In my opinion, that is who we have as CEO. a government employee. They are used to not making money but using it.

Brent Stephens
97
Posted 25/06/2019 at 20:11:00
Gerard #84 "our nice club now has a woman CEO (like that's unique)".
I'm certainly not a DBB "apologist", Gerard, but I did squirm a bit reading this. I didn't spot anybody, least of all DBB, saying being a woman CEO was unique (maybe I missed it?).
"Who keeps her double barrel name probably because she thinks it sounds nice".
Does she think that? Or are we guessing? And is that really relevant to whether she's up to the job?
"And who is a Professor and a PhD, oh no not a PhD but the lesser-spotted EdD. Do I sound like I'm an academic snob? Yes, probably."
The whole question of "standards" at doctoral level (and other levels) is a minefield (I'll resist the detail - personal experience etc). But if her EdD isn't quite up to doctoral standard, she's probably achieved at Masters level in that?? But what does that matter anyway, in terms of whether she's up to the job?!
I really like your postings, Gerard, but I think these are cheap shots. You're better than that. And, again, I'm certainly no DBB apologist. She sinks or she swims - if she swims, we swim. Her gender ("a woman CEO"), her name ("double-barrelled") and her academic qualifications ("the lesser spotted EdD") have little relevance to that for me.

Alan McGuffog
98
Posted 25/06/2019 at 20:51:38
Man, woman, gender fluid or Android – our CEO has one hell of a task matching all our glorious moments on and off the pitch over the last 30 years...
Steve Brown
99
Posted 26/06/2019 at 01:46:00
The good CEOs in the companies I have worked for had a clear strategy, good leadership and a strong commercial team. I think those are more important than qualifications.
I agree with many posters on here that all three have been severely lacking at Everton over the last 20 years, but I think early signs of DBB are that she has a coherent plan and an improved team working for her.
Brent Stephens
100
Posted 26/06/2019 at 09:12:20
Steve #99 - agreed. It's what you do in the job that matters in the end. Not what qualifications you have, unless you apply any learning from those qualifications.
Gerard McKean
101
Posted 26/06/2019 at 11:49:41
Steve Brown, with respect you have missed the point. Neither I nor any other poster that I can see is using her qualifications to undermine her credentials. I am in complete agreement with those who say that academic qualifications do not necessarily equip a person for anything other than the most arid of academic research posts.
What matters in a complex job like a CEO is your skills in communication and leadership, the humility to accept you're not always the only one who is right, whether you have a good track record of experience, and your ability to apply what you've learned to your job.
It irritates me that you equate a failure to discuss Robert Elstone's qualifications to gender. It is far more a case that forums such as this were not as popular as they are today, if they even existed at all, in the years after he became CEO. Robert is indeed a qualified accountant. Did that make him a great CEO? No. But, to be fair to him, he did his qualifications in his own time and before coming to Everton and he did not make a big deal out of them.
The real question is how did Everton recruit its last two CEOs? As I recall, Robert was working for one of those large consultancies like Price Waterhouse or KPMG and he was on secondment to Everton when Wyness disappeared off to a yacht in the Med. Did Everton set out precisely the qualities it was looking for in a new CEO and trawl wide for the right candidate or did the Chairman just take the nearest person to hand? And did that process simply repeat itself when Robert began to realise that he was out of his comfort zone and it was time to go and the Chairman needed to replace him?
I repeat what I always say: NSNO is the only criterium that matters and Everton and we deserve and demand the very best people in every single position in the club, great or small, because a great club is the sum of all its parts.
Brent #97, on reflection I did throw in some cheap shots and you're right to pull me up. I apologise. The EdD thing was not a cheap shot and I hope I've made my position on the whole qualifications issue clear above, which seems to be similar to your own. Quite frankly I am far more bothered that Everton employees allowed a fantastic opportunity to re-develop Goodison Park to go begging, as I described, and that that has gone pretty well unnoticed.
Brent Stephens
102
Posted 26/06/2019 at 12:24:04
Gerard #101 - grateful for the response, Gerard.
Thomas Lennon
103
Posted 26/06/2019 at 14:33:24
Gerard #101 has a good point. Why did we appoint (at least) our last two CEOs internally when there is a world of better candidates waiting outside? Much like a football manager, every club has one – why did we not advertise for one of those? Does this reflect poorly on Everton's ambitions?
Similarly, why appoint someone who clearly has a lot of experience working at Everton's 'good works' department to the main job? A job that demands very different skills. Or does it?
Other than PR opportunities and chairing meetings, she doesn't have many big responsibilities to do other than keep the business ticking along – there are other appointee's looking after the new stadium, the football, transfers, the accounts. Moshiri will make the big decisions, drive progress, possibly even find a big sponsor or two.
Goodison legacy project perhaps as well as of course EitC? And persuading big companies to buy into the whole thing, sponsorship. Some of the day to day business Kenwright used to do when he was owner, provides continuity while all around her changes (including Kenwright). I think she is well suited to that role and may grow into the bigger role once Kenwright leaves.

James Lauwervine
105
Posted 27/06/2019 at 10:03:10
Sorry to be a pedant, Gerard (101) but it's 'criterion'.
Brian Williams
106
Posted 27/06/2019 at 11:30:35
Collins English Dictionary:
countable noun
If you say that someone is a pedant, you mean that they are too concerned with unimportant details or traditional rules, especially in connection with academic subjects. If this is evident on ToffeeWeb they are also referred to as a smartarse.
Ray Roche
107
Posted 27/06/2019 at 12:26:29
Brian, they're lucky to get away with smartarse! 😁
Brian Williams
108
Posted 27/06/2019 at 12:29:46
True Ray mate, true! :-)
Stan Schofield
109
Posted 27/06/2019 at 13:41:20
Having read Gerard's posts regarding the CEO, on this and other threads, I can't avoid having the same concerns, especially given Everton's track record over the last few decades of apparent mismanagement from the top. Perhaps things are different in the Moshiri era, and we've now got really competent people at the top, but we surely cannot just assume that's the case.
We can't do anything about it if the management at the top is crap, but we can be concerned, as Evertonians, about that possibility, and the various discussions surrounding the CEO do nothing to allay those concerns. I'm not paranoid, just concerned given Everton's track record.
Regarding academic qualifications, of course nowadays Doctorates are all over the show, often with little substance or intellectual or practical achievement. Not every time, but often enough to be rather weary and wary of it. In the case of being a CEO at Everton, it's difficult to see even substantial academic Doctorates being at all relevant, let alone insubstantial ones.
I realise some posters have said there's only one way to find out if the CEO is competent, which is to give that CEO a chance to show it. That's fine up to a point, but the problem is it does not diminish any concerns we might have NOW given the available evidence. As I say, if Everton didn't have a track record of apparent mediocrity at the top, then maybe we wouldn't even be having discussions like this.
Andy Crooks
110
Posted 27/06/2019 at 22:44:35
Is she the best CEO we could have appointed in an open contest? I think it would be truly remarkable if she was.
Terry White
111
Posted 28/06/2019 at 20:21:56
I can't wait for the tirade of abuse aimed at our CEO from her many TW admirers. And a nice photograph as well. Seems that her talents are more appreciated away from home.
evertonfc.com/news/2019/06/28/everton-ceo-honoured-for-contribution-to-merseyside

Brian Williams
112
Posted 28/06/2019 at 20:37:14
You don't have to wait, Terry, read the thread, mate.
Terry White
113
Posted 29/06/2019 at 04:21:35
Brian (#112), I know that if Lyndon promotes this article as a feature on the site, there will be plenty willing to give their opinion. I have this hope that there are people out there who have the decency to give credit where credit is due and commend our CEO on her achieving an award that is another positive for the club we claim to support, not just a "team" but a "club". In the likely event that my hope is unfounded, I will say it anyway: "Congratulations, Mrs. Barrett-Baxendale".
Brian Williams
114
Posted 29/06/2019 at 08:37:29
Hear hear, Terry.
Add Your Comments
In order to post a comment, you need to be logged in as a registered user of the site.
Or Sign up as a ToffeeWeb Member — it's free, takes just a few minutes and will allow you to post your comments on articles and Talking Points submissions across the site.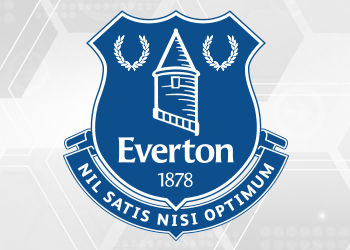 ---
Bet on Everton and get a deposit bonus with bet365 at TheFreeBetGuide.com
---