Report
Injury-decimated Blues see out goalless bore-draw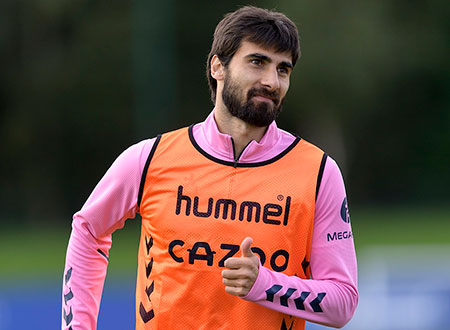 Everton gave us yet another lack-lustre performance at Brighton, this time with the excuse of many players out injured, but points continue to slip away...
The shock news is that Calvert-Lewin is missing, and King is also out injured, making a total of nine senior players in all. With Everton down to the bare bones, 17-year-olds of Isaac Price and Reece Welch are included in a senior squad for the first time.

André Gomes isn't involved at the Amex Community Stadium after he tweaked a hamstring in the 1-1 draw with Crystal Palace. Jordan Pickford does not feature after Ancelotti said that he is not yet 100%. That will see Robin Olsen continue between the posts.
Allan is not in the squad either after minor problems since he had trained normally this week, but Iwobi makes the bench. And simply incomprehensible rumours about Jean-Philippe Gbamin incredibly sustaining yet another season-ending injury in training are confirmed.
James Rodriguez is fit to play and will hopefully be the inspiration Everton need, unless he is left unprotected by the referee.
At the back, Ben Godfrey comes back in with Michael Keane, Yerry Mina and Mason Holgate, although Godfrey will likely play ahead of the back four .
Everton, wearing their change strip, tried to press put gave up an early free-kick. A Brighton shot was deflected behind for an early corner that Keane headed behind. Olsen did very well to punch away the inswinging reprise, while taking an elbow in the head from Mina.
Digne pushed a cross a little too deep as Everton built an attack. It ended with Godfrey firing well over from distance. Coleman was fouled and Rodriguez launched it well over wall and bar. At the other end, Welbeck's shot into the turf needed punching away by Olsen before Moder tried a low shot that Olsen watched fly past the post.
Richarlison almost embarrassed Sanchez on a clumsy touch that almost gave the Brazilian a chance. Rodriguez was squeezed out by three defenders as he advanced but Richarlison and hm weren't often on the same wavelength.
A smart Rodriguez pass ended up winning a corner that Sigurdsson swung over to the far post as the Everton players all moved toward the near post... It was mostly very pedestrian at best from both sides. Rodriguez tried his cross-field special but it was snagged by a Brighton defender.
Coleman chased down a Richarlison wing ball but there was only Davies to aim at and he could not get his head behind the chance. The return ball set up Maupay of a strike that was deflected marginally wide of Olsen's post before Bissouma wellied the corner skyward. He then tried a wonderful narrow-angle bicycle kick that was not that far from dropping under the bar.
A lovely ball down the wing to Coleman was played backwards and then lost by Rodriguez, but Everton countered and it looked like Sigurdsson was pulling the trigger but must have tripped as no foul. It was the end of a low-key uninspiring half lacking in tempo and intensity.
Brighton briefly applied a bit more effort as the game resumed. Dunc was too energetic in taking down Rcharlison and got a yellow card for it. Godfrey pulled a good defending run on Welbeck. Mina went down massaging his thigh and Iwobi was readied for the fray.
Sloppy play out of Everton saw Welbeck blocked by three in sheer panic but a goal was averted and Digne ran forward to win a corner for Everton. Sigurdsson's corner looked good but only found Dunc. Rodriguez was taking a lot of knocks and perhaps sarcastically thumbed the ref for calling him when he chased down a Brighton player in some degree of frustration.
righton were building with more craft and Holgate did well to head behind and deny Welbeck at the expense of a corner. And Moder came close with a nice corner routine. Coleman redeemed himself with two fine blocks after he had gifted the ball in midfield, as Everton soaked up a lot of Brighton pressure .
Coleman played in Rodriguez with a very difficult chance running in to the near post, winning a corner that came to nought. Rodriguez tried to dance through but the wall pass was off. Welbeck looked odds-on to score but Godfrey made a splendid block, then Moaupay poked the ball just the wrong side of the ankle.
Trossard tried to shoot but another deflection. The corner saw Olsen tip a good header-on over the bar. It looked a little better from Everton at the other end until Davies scooped his shot well over.
Keane passed out to Welbeck, and then lunged at him in desperation, leading to a yellow card and a threatening set-piece. Trossard's placed effort clipped off the top of the wall and behind. There was almost a 6-yard scramble that Everton cleared well enough as Broadhead was readied to replace .
With time running out, Lallana went for glory but fired over. Iwobi came a bit closer at the other end and it would have been a glorious goal... but he drove it over the bar. Holgate pulled back Gross and also saw yellow, setting up a final chance for Brighton, blocked, to end another drab night of zombie football.
Kick-off: 8:15 pm, Monday 12 April 2021 on Sky Sports.
Brighton & Hove Albion: Sanchez; White, Dunk [Y:52'], Veltman; Gross, Lallana, Bissouma, Moder (87' Jahanbakhsh) ; Trossard; Maupay (88' Burn), Welbeck.
Subs: Steele, Webster, MacAllister, Alzate, Propper, Izquierdo, Zeqiri.
Everton: Olsen, Coleman, Mina (58' Iwobi), Keane [Y:82'], Holgate, Godfrey, Digne, Davies (88' Broadhead), Sigurdsson, Rodriguez, Richarlison.
Subs not Used: Virginia, Tyrer, Nkounkou, John, Price, Welch.
Referee: Darren England
VAR: Jon Moss
---
Reader Comments (477)
Note: the following content is not moderated or vetted by the site owners at the time of submission. Comments are the responsibility of the poster. Disclaimer
Brent Stephens
1
Posted 12/04/2021 at 19:25:42
No dcl. Injured? Only 8 subs incl 17 yo Isaac Price and Reece Welsh!
John Dingle
2
Posted 12/04/2021 at 19:26:19
I guess he's playing the only 11 fit men he has. I can not work out the formation. Is DCL injured?
Mike Oates
3
Posted 12/04/2021 at 19:28:20
Absolute joke this club, 7 U18's on the bench, no DCL, no Allan, no King, no Gomes, no Delph, no Bernard, no Gbamin, no Pickford need I go on.
Do we have trainers or coaches or is this a Brands ultimatum to Ancelotti to start using the youngsters and Carlo had put up two fingers. Daft I know but you can't believe what's happened to this club.
Jay Wood
[BRZ]
4
Posted 12/04/2021 at 19:28:49
Yeesh! Old Mother Hubbard time. The cupboard is bare.
11 fit first teamers plus Iwobi on the bench, then a bench full of kids: Virginia, Tyrer, Iwobi, Nkounkou, Broadhead, John, Price, Welch.
Not much there to change the game if need be, but you know the starting XI won't all go the distance and 1 or 2 of the kids could be making their debuts tonight at some stage.
Out of adversity, and all that.
COYB!
Jim Bennings
5
Posted 12/04/2021 at 19:28:55
That's a shockingly negative starting lineup to be fair.
I'm sticking my neck out here by saying we won't be scoring tonight and if we do it'll be one at most.
How can you spend so much money yet recruit so poorly?
A bunch of kids and Iwobi on the bench and 7 defensive players against Brighton is not where Everton should be 18 months into Carlo Ancelotti's tenure and FIVE years into Farhad Moshiri's reign.
Michael Kenrick
6
Posted 12/04/2021 at 19:29:54
Gotta love the fount of all Everton knowledge, the official website:
18:38 Carlo Ancelotti is certain Everton's gun front pairing of Dominic Calvert-Lewin and Richarlison will be on song for a game against Brighton the manager reckons is critical to his side's European chances.
Chris Williams
7
Posted 12/04/2021 at 19:30:08
We've run out of players!
We've seen a succession of weakened teams with effectively 3 subs. This is the weakest yet.
4 4 1 1?
Well probably win now, but there'll certainly be youngsters playing tonight!
Brent Stephens
8
Posted 12/04/2021 at 19:30:50
dcl must have been injured in the last hour or so?
Brian Wilkinson
9
Posted 12/04/2021 at 19:31:59
Give Nkounkou some game time on the left of midfield and hopefully Broadhead some minutes in attack, this could actually work in our favour forced changes.
John Crook
10
Posted 12/04/2021 at 19:32:04
Dont worry, Iwobi will come on and save the day! FFS no Pickford, Calvert Lewin Allan Delph Doucouré Bernard Gomes Gbamin or the even more illusive King? Injuries are part and parcel of football but that list is far too long. Its going to be one of those nights!
Anthony Flack
11
Posted 12/04/2021 at 19:32:05
we'll probably be 2-0 up after 20 minutes
Karl Jones
12
Posted 12/04/2021 at 19:32:29
What a rubbish team...All those Millions spent and we end up with two midfield players and one forward at this level. After Five years, Moshiri must be wondering why he bothered. We're worse off than we were during the Moyes poverty years.
Andrew Bentley
13
Posted 12/04/2021 at 19:32:46
I'd completely forgotten about Josh King when I saw the line up! For DCL to not be in the squad is one thing but for King not to be available too is gutting as he would have least expected to get a chance to play tonight. Could have been interesting to see how he had got on but c'est la vie.
We really are limping to the end of the season. No chance of anywhere near a European place now with the injuries piling up
Rob Sachro
14
Posted 12/04/2021 at 19:32:50
SIX defenders and no attacking threat in the starting line-up... got to love it! Think Carlo's lost the plot... Unless that's all he had to choose from. But even so - FFS!
Alex Gray
15
Posted 12/04/2021 at 19:33:06
Only us. An entire bench of youngsters and iwobi. 1 fit striker in the squad (whos a winger).
Alex Gray
16
Posted 12/04/2021 at 19:33:06
Only us. An entire bench of youngsters and iwobi. 1 fit striker in the squad (whos a winger).
Andrew Keatley
17
Posted 12/04/2021 at 19:33:07
Jim (5) - I think Carlo's hands are pretty well tied on the selection front; which attacking players would you be looking to get off of the bench and into the starting side?
Tony Everan
18
Posted 12/04/2021 at 19:33:37
There must have been a few players injured in that '' pile of bodies ''.
They were all alright until the Rhino jumped on top of the piley on.
Tony McNulty
19
Posted 12/04/2021 at 19:34:46
I can remember the days when a reserve team would be put out, and someone from the crowd would shout: "Come on the stiffs!"
Andrew Bentley
20
Posted 12/04/2021 at 19:34:49
Bet Gbamin injured them all
David Pearl
21
Posted 12/04/2021 at 19:36:30
looking at the team it might actually be a back 4 of Godfrey, Mina, Keane, Holgate - with Digne and Coleman either side of Siggy and Davies - James behind Richarlison...?
Charles Brewer
22
Posted 12/04/2021 at 19:37:03
Brian, that sounds like a good idea. In the dim and distant past when Everton used to compete a bit, Nkounkou and Broadhead both looked very promising, but sadly the notion of substitution does not seem to be in favour at the moment.

Tony Twist
23
Posted 12/04/2021 at 19:37:55
Tinkerman strikes again. He truly is the Italian Walter Smith. I can't help but feel that he likes resting players for certain easier matches and then gets burnt from it. Always play your strongest team whoever you play.
Kieran Kinsella
24
Posted 12/04/2021 at 19:38:13
Tony 18
Lol It seems like it. I hate to say it, it's asking a lot I know but we may have to ask James if he would mind playing more than his customary 60 minutes.
Charles Brewer
25
Posted 12/04/2021 at 19:38:14
Does training at FF consist of someone going round with a big iron bar smashing people in the kneecaps?
Brent Stephens
26
Posted 12/04/2021 at 19:39:19
No way those 17 yo kids will come on, surely?
Joe McMahon
27
Posted 12/04/2021 at 19:39:26
No DCL, no Allan, not even King. How can millions be spent for a team to be so lacking in attacking/goal options. Absolutely ridiculous, I didn't think it possible but we are going backwards.
Since Moshiri arrived, there has been no strategy, at a time when there very much should have been one.
Kevin Turner
28
Posted 12/04/2021 at 19:40:00
Amazing how quick some here are turning on Carlo. Have a word with yourselves. He's playing what he's got available. It might be the bare bones but can you just stop your whining and get behind the players on the pitch.
Christy Ring
29
Posted 12/04/2021 at 19:41:52
No Calvert-Lewin, King who has played very little, out also, and Allan who we thought was back, still out. Gbamin also hurt his knee in a collision? Unbelievable
Michael Kenrick
30
Posted 12/04/2021 at 19:42:13
Further to #6, less than 1 hour later:
19:37 Ancelotti said: "In the last training session he [Calvert-Lewin] had a little problem on his abductor. He came here but this morning he was not comfortable so I prefer to leave him out. It's the same with Allan and Andre Gomes – they are not 100 per cent. I hope they will be available for the next game."
Frank Crewe
31
Posted 12/04/2021 at 19:42:39
Everton must be the only club in the PL were an injury crisis gets worse after a fortnight without a game. As has already been pointed out it's been five years since Moyes left, hundreds of millions spent on players and this is all we have to show for it.
Charles Brewer
32
Posted 12/04/2021 at 19:43:09
I used to worry that when players went off on international duty or when there were several matches in a week there might be excessive injuries. Now the most worrying thing you can here is "They've got a week off so they can do some extra training". It appears to guarantee half the team will be in wheelchairs by the next match.
Thomas Richards
33
Posted 12/04/2021 at 19:43:22
Tony Twist.
What side would you have liked to see start the game?
Dave Lynch
34
Posted 12/04/2021 at 19:43:44
FFS...the negativity on here stinks the place out.
When we got twatted by the likes of Fulham lots where spouting about giving youngsters a go as the 1st team where not up to it.
Now they are being given a sniff its negativity all over again.
Lets wait till the final whistle eh, you can start the witch hunts then.
Michael Kenrick
35
Posted 12/04/2021 at 19:44:58
I was all for this season going ahead full bore but it's been a total bore, descending now into an utter fuckin joke.
Charles Brewer
36
Posted 12/04/2021 at 19:45:02
Maybe Kendall's training method of "Let's all get pissed" wasn't that bad after all. At least you can play with a stinking hangover and the occasional trip behind the goal to throw up.
Martin Mason
37
Posted 12/04/2021 at 19:45:11
Kevin, it's a common feature of the site. It's the pre-match whining session not to be confused with the intra match moaning and post match whingeing. Not sure whether I blame Carlo or the players for the injuries (eyes roll).
Makes it almost impossible to win but in these circumstances that isn't everything.
Tom Bowers
38
Posted 12/04/2021 at 19:45:25
What a mess !!! We have 6 back four players on paper and a woefully slow midfield. That will surprise the hell out of the Seagulls. No problems for Everton getting 3 points here. Right ?
Brent Stephens
39
Posted 12/04/2021 at 19:46:00
Dave #34 - nailed it.
Alan McGuffog
40
Posted 12/04/2021 at 19:48:03
All gives the impression that we are on the beach ( covid permitting) already, with seven games to go.

Andy Crooks
41
Posted 12/04/2021 at 19:48:17
I backed Everton at 9/4 before I heard the team news. I thought it was good value. I still do. I wouldn't want my money back because I am absolutely confident that we will win.
I am also confident that Gbamin will come back and do well for us. He has shown remarkable fortitude and will get all the support he needs.
Andrew Bentley
42
Posted 12/04/2021 at 19:48:20
It will be Coleman and Digne playing RM and LM, so a 4-5-1. Both are solid and will at least get balls into the box and provide width
Darren Hind
43
Posted 12/04/2021 at 19:48:40
"Makes it almost impossible for us to win "
We are playing Brighton with a team choc full of internationals.
The expectation management of the self proclaimed positives will be the death of this club
Colin Glassar
44
Posted 12/04/2021 at 19:48:46
I fully expect Iwobi to come on and save the day. 0-0 if we're lucky!
Michael Kenrick
45
Posted 12/04/2021 at 19:49:02
No predictions from me – anything can happen in football. But the die is usually cast early on in the game and Everton are not renowned for changing the game part-way through... although, yes, it has been known to happen.
So that super-annoying 'hope' crap swings into central focus once again.
Charles Brewer
46
Posted 12/04/2021 at 19:49:45
Andy Crookes, I've got this really nice bridge in New York you might be interested in. It goes all the way from Manhattan to Brooklyn...
Brent Stephens
47
Posted 12/04/2021 at 19:50:03
Yes, Andrew. Agree. No way we're playing 6 in defence. Some comments are ridiculous.
Andy Crooks
48
Posted 12/04/2021 at 19:50:17
We are playing Brighton; we should have no fear.
Thomas Richards
49
Posted 12/04/2021 at 19:50:24
NO game is EVER impossible to win
Rob Birks
50
Posted 12/04/2021 at 19:50:49
Never mind Delph and Gbamin I'm sick and tired of sicknote Allan!
Chris Williams
51
Posted 12/04/2021 at 19:52:05
We've got 9 or10 out injured, some just today or yesterday, and we've people criticising the recruitment and Ancelotti picking a negative team.
Mindfuckingboggling!
Thomas Richards
52
Posted 12/04/2021 at 19:52:14
Andy Crookes, I've got this really nice bridge in New York you might be interested in. It goes all the way from Manhattan to Brooklyn.
Hope he buys it.
No chance of Andy Crooks buying it though
Grant Rorrison
53
Posted 12/04/2021 at 19:52:27
If Iwobi is fit what possible reason is there to pick 6 defenders and leave him on the bench?
Darren Hind
54
Posted 12/04/2021 at 19:52:59
Look at the cut of that Brighton line up. Just look at it
If we cant beat this crew tonight, We may as well start train spotting
Raymond Fox
55
Posted 12/04/2021 at 19:53:04
What are footballers today made of ?
Thomas Richards
56
Posted 12/04/2021 at 19:53:39
Money?
Dale Self
57
Posted 12/04/2021 at 19:53:51
That is a crooked offer Thomas.
Oliver Molloy
58
Posted 12/04/2021 at 19:54:21
Brighton have been playing well, and we look a little light in the middle of the park. The good thing is Brighton will play football other than try to kick the shit of us.
Could be entertaining, but I think they will be more up for the 3 points than we will be!
Brent Stephens
59
Posted 12/04/2021 at 19:54:21
Grant - it shows you how shit Iwobi is.
Dale Self
60
Posted 12/04/2021 at 19:54:46
I think some have already started with pants spotting Darren. And some of them refer to us as snowflakes, hmm.
Colin Glassar
61
Posted 12/04/2021 at 19:55:11
He's that bad, Grant. It has to be the end of the road for him.
Where's the live forum? I may as well start the "Ancellotti out with his zombie football" rant.
Soren Moyer
62
Posted 12/04/2021 at 19:55:30
1 lousy game played in the past full month and now suddenly the whole squad is injured!!!!!? Would be interesting to see what they're doing at the FF!
George Carroll
63
Posted 12/04/2021 at 19:55:30
Dave at 37 is spot-on – sad really when even Kenrick joins the moaners. COYB
Charles Brewer
64
Posted 12/04/2021 at 19:55:36
Damn, that spelling thing is always a problem.
I once very nearly sent an email to a sheikh in Oman which should have said "I'll send you the first draft on Thursday" but MSWord autofuckup managed to type "I'll send you the first dwarf on Thursday". Fortunately I caught it.
Andrew Ellams
65
Posted 12/04/2021 at 19:55:47
Is there enough money on the planet to fix the holes in this squad?
Grant Rorrison
66
Posted 12/04/2021 at 19:55:52
Brent 59. Well, yeah but...
David Milner
67
Posted 12/04/2021 at 19:56:10
If that's the squad we have fit then let's get on with it. The only problem I have is that Carlo will always bring the senior players on first from the bench.
Broadhead has been on fire for the Under 23's so bring him on for the last 15 minutes, Nkonkou as well. We all know that Iwobi is not the answer.
Bill Gienapp
68
Posted 12/04/2021 at 19:56:50
Not sure why people are using this particular match day squad as some sweeping indictment of the Moshiri era? DCL, Doucoure, Allan, Gomes, Bernard, King, Pickford, Gbamin and Delph are all injured. That's *nine* first team players (well, eight - I'm not sure anyone counts Delph at this point). I mean, it definitely feels like some sort of cosmic prank that they all get sidelined at once, but not sure why that makes the club a joke. Should we have a squad 40 players deep, just to be prepared for such a freak occurrence?
Neil Cremin
69
Posted 12/04/2021 at 19:56:58
As I said on another thread, Carlo is still trying to find the magic formula. If the lack of first team squad players on the bench is an injury issue then whoever said they were on edge until they saw the Everton players coming through the door arriving for international duty maybe had a point.
Our strength and conditioning coaching must come under serious scrutiny.
Dare I say it but the last time we had players who committed for over 95 minutes a game and were able to keep it up for a full season was when Moyes and his team were in charge. We have gone seriously downhill since. Wouldnt have him back, we made that mistake already with Kendall Mark 2 but we have serious squad fitness problems

Martin Mason
70
Posted 12/04/2021 at 19:57:02
Great performance from West Brom.
Bill Gall
71
Posted 12/04/2021 at 19:57:06
From what we originally believed the team would be, the only thing that I can think off is we have more players getting injured in training than we do in games,
Kevin Turner
72
Posted 12/04/2021 at 19:57:36
The injuries are not giving Carlo a run at getting us into the CL (are we really up for that though with this squad?) and we may at best draw tonight but let's face it it's our home form that's done the damage and that needs to be sorted ASAP starting Friday against a mediocre Spurs side.
COYB UTFT.
Andy Crooks
73
Posted 12/04/2021 at 19:58:13
You know what, Charles @46, thankfully I have not reached the stage of fearing Brighton and Hove Albion. Nor am I betting with my heart. We should win and put a massive dent in Brighton's Champions League dreams.
Oh, hang on, they are actually relegation fodder despite the terror they strike in some blue hearts.
Darren Hind
74
Posted 12/04/2021 at 19:58:33
Wonder what odds you'd get for Iwobi to come on and do and Eamon O'keefe ?
Charles Brewer
75
Posted 12/04/2021 at 19:58:46
Very much so, Martin. 3-0 and a penalty save at the end. There are a few teams out there doing very well at the moment - West Ham, West Brom...
Michael Lynch
76
Posted 12/04/2021 at 20:00:11
It is a bit weird that we're dipping into the under 13s team at this point, or whatever. I mean, Citteh ALWAYS have a bench of full internationals, and their squad is actually numerically no bigger than ours is it?
Do we sign sick notes because they're cheap? Have agents sussed us out as good places to dump their glass footballers?
Charles Brewer
77
Posted 12/04/2021 at 20:00:46
Andy, the one thing we can be relieved about is that we are sufficiently ahead of Fulham on points that we can't go down this year.
Tony Twist
78
Posted 12/04/2021 at 20:00:46
Hi Thomas, for this match DCL to start. Bernard had a good partnership with Digne but is nowhere to be seen. Maybe he is injured I don't know but I was generally talking of past matches were Ancelotti has tried to be clever with his team selection. Let's face it, Kean shouldn't have gone to Paris and should have played in or contributed in the majority of our matches this season.
Robert Williams
79
Posted 12/04/2021 at 20:01:07
AC. - I got 5/2 on Bet365. So, all I need now is a win!!
Soren Moyer
80
Posted 12/04/2021 at 20:02:41
Live forum appears to be down too!? How Marvelous!!
Thomas Richards
81
Posted 12/04/2021 at 20:03:20
Thanks Tony.
Dcl and Bernard are out injured?
Not easy mate is it with the amount of players unavailable
Michael Lynch
82
Posted 12/04/2021 at 20:03:31
Still, no excuse for us concedingtonigh with four central defenders and two full backs on the pitch.
My one worry is that half the bench will have to leave at half time because their mums say they have to be home by ten.
Kevin Prytherch
83
Posted 12/04/2021 at 20:03:57
I hope it's 3-5-2 with Holgate in the middle alongside Davies and Sigurdsson behind Janes and Richarlison
Dale Self
84
Posted 12/04/2021 at 20:04:33
The live forum is injured.
Martin Mason
85
Posted 12/04/2021 at 20:04:48
Darren@43 we won't because, like you, we are totally irrelevant wrt how the club is run. I say almost impossible because Brighton are actually a fair side and we're very weak tonight with 9 players missing. We'd struggle with a full strength side so almost impossible is correct for me. I'll watch it and enjoy it regardless of negative bores like you. You ARE the death of the club.
Tim Greeley
87
Posted 12/04/2021 at 20:05:05
Mo Besic?? Paging Mo Besic... maybe not but this is wild. NBC didn't even have the names for the two 17-year-olds on the bench! They just put up #60 and #64!!
Charles Brewer
88
Posted 12/04/2021 at 20:05:05
Robert, 5/2 odds suggest that most of the money is not on Everton winning.
Bill Griffiths
89
Posted 12/04/2021 at 20:05:27
Well said Bill (68), there's some really stupid posts on here, thought it was the live forum got a minute.
Chris Neubauer
90
Posted 12/04/2021 at 20:05:31
Jesus, the bench! Don't expect much possession, this is gonna be a tough watch
Charles Brewer
91
Posted 12/04/2021 at 20:05:43
Dale, maybe everyone tried to pile on at the same time.
Andy Crooks
92
Posted 12/04/2021 at 20:06:33
Oh Martin Mason!! Bringer of great joy @70. I wanted to avoid the WBA result till later having backed them at a remarkable 12/5. Also, Everton at 9/4. Two singles and a double,bet already covered. Charles, just might take you up on that bridge deal.
Martin Mason walks on water!!
Will Mabon
93
Posted 12/04/2021 at 20:06:47
LF is working.
Joe McMahon
94
Posted 12/04/2021 at 20:06:52
Andy Crooks, another way at looking a relegation fodder, is Fulham, Burnley, Southampton and Newcastle in particular all enjoyed taking points off Everton (16 points). So no, Brighton won't be easy at all.
Martin Mason
95
Posted 12/04/2021 at 20:07:12
Very good selection and formation, could just work.
Kevin Molloy
96
Posted 12/04/2021 at 20:07:14
i've never known Liverpool to lose one player to a training injury. We seem to have lost about 8 players this season to incidents which took place outside of games. it's just v strange.
Christy Ring
97
Posted 12/04/2021 at 20:09:18
We're really stretched to the limit tonight, down to the bare bones, he has to play Holgate in midfield, because Davies is our only physical presence in midfield.
Soren Moyer
98
Posted 12/04/2021 at 20:09:29
Feeling sorry for Kevin Campbell at sky sports studio! Saying we keep getting chances to get into the top 4 and we keep not performing. Totally agree with him.
Grant Rorrison
99
Posted 12/04/2021 at 20:09:34
"They [Everton] have ways to attack all over the pitch so we have to be good defensively."
Haha.
Rob Hooton
100
Posted 12/04/2021 at 20:09:50
Blimey, might need a drink for this one! Absolutely decimated by injuries, let's hope those fit and able give it their all and win this.
I doubt it will be pretty, I haven't enjoyed watching us much this season as it is!
Digne hat trick, 3-1 to the blues
Justin Doone
101
Posted 12/04/2021 at 20:09:58
We have a weak midfield and too many injury prone midfielders.
Despite strengthening it last summer we will have to add further reinforcements.
Often described as the engine room, ours is truly knackered. Good luck.
Martin Mason
102
Posted 12/04/2021 at 20:10:13
Andy@92 Sorry if I spoiled it by saying how they'd done. They were superb.
Derek Taylor
103
Posted 12/04/2021 at 20:10:20

Looks like a Walter Smith team ( but without Gordon Watson up front ) !

Looks
Darren Hind
104
Posted 12/04/2021 at 20:11:39
You are an absolute classic SPP Mason.
You portray every team we play as formidable. You are frightened of your own shadow.
"Its almost impossible to win".....and you have the temerity to call other people negative.
You were born to lose with that attitude
Chris Owens
105
Posted 12/04/2021 at 20:12:20
How come Josh King is injured when he only plays about ten minutes once a month?
Mark Stanley
106
Posted 12/04/2021 at 20:12:21
This is a must win game. Not must win to push for a top 4 position, but a must win to finish up in the top half of the table.
Dale Self
107
Posted 12/04/2021 at 20:12:55
good line Charles. Checking my abductor now.
Jerome Shields
108
Posted 12/04/2021 at 20:12:56
Defensive mode with no recognised lead striker. Same as against Sheffield Utd.
Andy Crooks
109
Posted 12/04/2021 at 20:13:06
Martin, believe me you didn't spoil it. You have, though, got me even more tense than watching Everton usually does!!
Ernie Baywood
110
Posted 12/04/2021 at 20:13:36
6 defenders and 4 midfielders. That's got to be a 'first of a kind' type selection.
The irony that games this season were ruled out for 2 or 3 viruses in a squad.
Kim Vivian
111
Posted 12/04/2021 at 20:13:40
Actually I think we might be surprised tonight!
Dale Self
112
Posted 12/04/2021 at 20:14:28
This is a must win for the 'oh god, not more negativity' crowd.
Kim Vivian
113
Posted 12/04/2021 at 20:15:12
I'm already surprised there's no LF
Simon Dalzell
114
Posted 12/04/2021 at 20:15:18
Martin (37). I think you should stay away to avoid all the 'whining 'moaning' and 'whingeing'. I'm thinking of your well being that's all. I would miss you, as your ' comments' are always a delight to read. Heartwarming in fact.
Brian Williams
115
Posted 12/04/2021 at 20:15:38
But on the bright side........
Kev Jones
116
Posted 12/04/2021 at 20:15:42
Needs must. I wonder if Ritchie will relish the line striker role? Godfrey to surge through the middle?
Martin Mason
117
Posted 12/04/2021 at 20:17:02
Darren, it's certainly hyperbolic but not a negative statement just an assessment of our chances and backed up by the bookies odds. Not negative because we can win and we can play well. I will back them 100% and will enjoy watching it, it's what we supporters do. You ever watched Everton down here with a full strength team.
Kim Vivian
118
Posted 12/04/2021 at 20:17:35
Found it!
Andrew Merrick
119
Posted 12/04/2021 at 20:17:38
Will the real Everton please turn up tonight
Robert Tressell
120
Posted 12/04/2021 at 20:17:47
I like Ancelotti. He's an excellent manager of quality players. He is not, however, the type to get dross playing with confidence like Bielsa or in a different way Dyche. With the squad where it is he's an imperfect match for the club. We might well win this, but we'll have to do so with a bizarre first 11 and probably the weakest bench I can remember.
Jamie Crowley
121
Posted 12/04/2021 at 20:19:36
What up with the LF?
Jamie Crowley
122
Posted 12/04/2021 at 20:20:35
Never mind. That new link is awesome.
Martin Mason
123
Posted 12/04/2021 at 20:24:08
I call Darren's BS already on our midfield in our penalty area. What rubbish.
Darren Hind
124
Posted 12/04/2021 at 20:24:14
5/2 = Nigh on impossible.
When football knowledge met mathematical genius
Martin Mason
125
Posted 12/04/2021 at 20:26:52
Neither of which you can ever be accused of.
Luke Welch
126
Posted 12/04/2021 at 20:28:09
Moyes is there, bet his thinking his dodged a bullet.
Grant Rorrison
127
Posted 12/04/2021 at 20:30:42
Think he picked the team.
Brian Williams
128
Posted 12/04/2021 at 20:30:43
Come on James, top corner please.....err of the net I shoulda said.
Neil Cremin
129
Posted 12/04/2021 at 20:33:53
This is pedestrian Everton. Nobody wants to run with the ball and nobody wants to pass forward.. Be safe and pass sideways. Predictable, boring and easy to play against. That why we are making no progress
Geoff Trenner
130
Posted 12/04/2021 at 20:34:48
No LF tonight?
Ralph Basnett
131
Posted 12/04/2021 at 20:35:53
Giving us a football lesson at the moment.
Brian Williams
132
Posted 12/04/2021 at 20:36:23
Yeh Neil it certainly seems to be "don't make a mistake" first and foremost.
Martin Mason
133
Posted 12/04/2021 at 20:37:59
I've done some more calculations and am changing my prediction from almost impossible to win to unlikely to. I'm so positive. Brighton are playing very well though.
Tegs R.
134
Posted 12/04/2021 at 20:38:37
Awful
Bill Gall
135
Posted 12/04/2021 at 20:40:15
any one getting the live forum,
Martin Mason
136
Posted 12/04/2021 at 20:41:01
Brazil!!
Jerome Shields
137
Posted 12/04/2021 at 20:42:45
That was a poor corner by Soggy.
Mark Stanley
138
Posted 12/04/2021 at 20:47:05
This is so poor even the commentators are chatting about the West Brom game.
Martin Mason
139
Posted 12/04/2021 at 20:48:50
We want Big Sam back. He's the Messiah
Paul Gallagher
140
Posted 12/04/2021 at 20:50:35
I think the live forum on ToffeeWeb is more exciting than watching Everton these days.
Brendan McLaughlin
141
Posted 12/04/2021 at 20:51:19
Bill #135
The Live Forum link has been moved...it's just above the Everton crest
Martin Mason
142
Posted 12/04/2021 at 20:51:32
The mighty Seagulls.
Joe Lockrobin
143
Posted 12/04/2021 at 20:53:10
Jesus wept I'm having a break down. EFC are like an abusive partner. I love them; they hurt me. I hate them; they give me a little something to get excited about, then booom; they're totally crap again.
But mainly they're crap.
Martin Mason
144
Posted 12/04/2021 at 20:53:46
TD is seriously slow?
Mark Stanley
145
Posted 12/04/2021 at 20:54:44
I'll take that back, it's not poor it's utter shite.
Jerome Shields
146
Posted 12/04/2021 at 20:58:27
Can't find live forum. This is a poor game by Everton.
Brendan McLaughlin
147
Posted 12/04/2021 at 21:00:45
Jerome #146
The Live Forum link has been moved...it's just above the Everton crest
Rob Birks
148
Posted 12/04/2021 at 21:01:57
Can Richarlison actually pass??????
Steve Lew
149
Posted 12/04/2021 at 21:02:19
Awful..just awful
Chad Schofield
150
Posted 12/04/2021 at 21:04:54
All our players have been culpable of dwelling on the ball or giving it away cheaply. The exception might be Coleman. We got better, but it feels like we're just going through the motions and happy to point anywhere else to who's at fault.
Alex Gray
151
Posted 12/04/2021 at 21:07:34
Worst half of football ive seen in a long time. Didnt expect anything else with the team though.
No expectations accepted europe was over after palace. Hoping we nick a flukey set piece and forget this game ever happened.
Thomas Richards
152
Posted 12/04/2021 at 21:07:34
No control in central midfield.
Second best to everything.
Steve Lew
153
Posted 12/04/2021 at 21:09:49
This is getting worse week in and week out...a team of internationals and we can't even put Brighton under any sustained pressure..no one is putting any effort in. Europe you must be joking...
Neil Cremin
154
Posted 12/04/2021 at 21:12:55
Cambell said that need more energy. How often have we heard that.
It's worse we are getting. Is there nobody with pride out there.
Alex Gray
155
Posted 12/04/2021 at 21:15:49
It may be a team of internationals but theyre all defenders! Sigi isn't going to turn into messi and run through five players we simply have too many key players out
Justin Doone
156
Posted 12/04/2021 at 21:16:35
Be positive, pass forward, run forward, shoot forward!
I want a worldy competition between James and Siggy, 1st to score from outside the box probably wins us the game.
Everyone else, mark a player and defend.
Ciarán McGlone
157
Posted 12/04/2021 at 21:23:29
I've turned it off. The only rational thing to do.
Neil Cremin
158
Posted 12/04/2021 at 21:30:02
Watching the game, I can see Everton's next pass 5 second before it's made. Yawn
Alex Gray
159
Posted 12/04/2021 at 21:30:41
Mina off injured. Couldnt make it up 😂
Sean O'Hanlon
160
Posted 12/04/2021 at 21:30:53
The usual garbage served up. Absolute cringe worthy football. Brighton much the better side, and deserve all 3 points.
Justin Doone
161
Posted 12/04/2021 at 21:33:05
The wrong big Dunk must fancy his chances now Mina is off..
Stephen Brown
162
Posted 12/04/2021 at 21:43:18
Complete torture to watch. I have nothing constructive to offer
John Hall
163
Posted 12/04/2021 at 21:51:50
Woke up at 4 15 am to watch the second half.
Is it a nightmare or am I really awake ???
Phil Rodgers
164
Posted 12/04/2021 at 21:54:13
Just an absolutely pathetic performance
Gary Willock
165
Posted 12/04/2021 at 21:55:57
It's mind boggling how a team that is managed by a man with the pedigree of Carlo Ancelotti can be this poor both with the ball, and poor without it.
Maybe there's some yardage in the argument that he's always had decent squads to start with, but is not a proven "coach". Certainly hard to argue with it right now.
Maybe he's stepping back a bit and leaving too much to Davide, and the players not liking it?
Either way, this is utter shite.
Most of us crossing everything that another 2-3 players come in this summer and make all the difference. However, I'm getting scared he'll want 2-3 "Allans" with similar in-out fitness records, and this time next year we'll also be starting with 6 defenders.
Big cross roads we're at.

Jay Wood
[BRZ]
166
Posted 12/04/2021 at 22:06:58
Dreadful game of football.
Take the point. Turn the page. Forget.
Brent Stephens
167
Posted 12/04/2021 at 22:08:39
Our strength in depth - Iwobi on as first sub. And Broadhead on. Compare that with other benches (which have 9 sat there).
Michael Lynch
168
Posted 12/04/2021 at 22:09:10
I reckon we'll finish 10th. No excuse for that - even with the injuries we have some very expensive players on display.
Utterly depressing season watching some mind numbingly dull football from us
Simon Dalzell
169
Posted 12/04/2021 at 22:09:26
Injuries, yes, but that's embarrassing. Can't even make simple passes.
Andy Crooks
170
Posted 12/04/2021 at 22:09:50
Really bad. Even the prospect of a substantial financial gain could not make that exciting.
There is truly no pleasure to get from watching Carlo's Everton. That was anti- football.

Neil Lawson
171
Posted 12/04/2021 at 22:10:38
Just dreadful football.
I bemoaned the subs v Palace.
Can someone please explain the removal of Davies for Broadhead given the previous 85 mins. Just ludicrous.
It is so so tedious.
Darryl Ritchie
172
Posted 12/04/2021 at 22:11:36
8 shots...1 on target. We scare the pants off people; unfortunately they're Everton fans!
Kevin Molloy
173
Posted 12/04/2021 at 22:12:08
you have to take your hat off sometimes. We've watched some bloody awful footy the last 20 years. but this is shaping up to be one of the most disappointing in years.
Brian Williams
174
Posted 12/04/2021 at 22:12:10
We're lacking so many things as a team: pace, mobility, tenacity, creativity, desire.
Just so passive in every game since early season.
Alex Gray
175
Posted 12/04/2021 at 22:12:11
Good job brighton cant score isn't it? Lads with the injuries we have we're now championship material.
Ernie Baywood
176
Posted 12/04/2021 at 22:13:03
Got up at 5am to watch a club that's pretty clearly already given up on the season. And now so have I.
Don't really care where we finish - somewhere around 10th I suppose. Not expecting any big moments.
Just wait for the transfer window and see what happens. Ins will be hugely important, but you'd think there'll be a couple of significant outs too.
Joe McMahon
177
Posted 12/04/2021 at 22:13:09
Gary Carlo doesn't build teams. He arrives at clubs already packed with quality and winners. IMO he is the wrong appointment for the 30 year Project Everton. The football we are seeing is the worse I have ever seen form any Everton team (on par with Kendal MK III team). Decade after decade this club just never gets it right.
We wonder why the media ignore us, can you blame them?
Jason Wilkinson
178
Posted 12/04/2021 at 22:13:27
Over the years I have seen worse Everton performances. I have never seen such a lack of desire from all 10 outfield players. It's like watching those over the hill mob 5 a side games. Any notion of an exciting end to the season has totally gone. We will do well to finish above Arsenal.
Sean O'Hanlon
179
Posted 12/04/2021 at 22:15:05
Let's hear the excuses for Ancelotti:
1. Needs at least 5 seasons
2. It's not his squad
3. Just 5 more transfer windows.
4. Language barrier
5. Blah! Blah! Blah!
In the first 19 games, we amassed 36 points. 11 games later, we have 48 points. 12 points out of a possible 33.
Next 4 games, Spurs, Arsenal, Villa and West Ham. Yes, top 14 still a possibility!

Colin Glassar
180
Posted 12/04/2021 at 22:17:11
Well that was shite, wasn't it?
Tony Abrahams
181
Posted 12/04/2021 at 22:17:57
No energy = an awful game of football. Funny it did take me back to my childhood though, got me thinking of how the fuck Italy, suddenly came alive after performing like Everton tonight in their first group stage, to knock out Argentina and Brazil, then beat Poland, before dismantling West Germany in the final!
Colin Glassar
182
Posted 12/04/2021 at 22:18:38
Brian 174, been saying the same for ages.
Dean Richardson
183
Posted 12/04/2021 at 22:20:47
I love and respect Carlo. Always have. But what is going on at Everton? Where is the passion? Why is Dunc seemingly only allowed to rise from his seat when we score? This team needs 5 or 6 leaders who want to win. Who want to get into Europe. If Carlo cannot get these players going, who can? Richarlison has sulked all season. We have injuries everywhere. Mina is a liability injury wise. Carlo doesnt trust our under 23s...why? Iwobi on the left tonight...if we were playing this kind of football under Allardyce or Siva they would have been vilified and rightly so. Sell half this starting eleven. This should have been a cup final to them.
Phil Rodgers
184
Posted 12/04/2021 at 22:21:06
I'm speechless honestly. I really want Carlo to succeed but he needs to do something different cos THIS, whatever THIS is, isn't working.
Tony Hill
185
Posted 12/04/2021 at 22:23:13
We were lucky to get a point. I am sad to say that I agree with those who consider this to be the worst football seen from an Everton side over a period of time. We have had our moments this season, no question, but we look absolutely clueless and indifferent to it all now.
Such a shame because it was there for us, it truly was. Once again. And we've blown it.
I am struggling to see any easy way back. The teams above us will reinforce and we have nothing there really, we're a ghost side.
Eddie Dunn
186
Posted 12/04/2021 at 22:23:21
A 5-0 defeat wouldn't have flattered the Seagulls, as our cover vapourised exposing the soft underbelly of our backs. Plusses...Olsen's super tip-over, Godfrey's industry and Seamus's brain and James' flashes of vision...the rest is utter dross.
Tony Twist
187
Posted 12/04/2021 at 22:27:04
I never thought I'd ever say this but I think we would have been better off having Moyes as our manager. What this team needs is totally foreign to the likes of Ancelotti. We need a reset, forget this idea of us being a big fish and getting overly experienced players and re-create the spirit and heart back into the club.
Michael Williams
188
Posted 12/04/2021 at 22:27:16
Coleman on NBC: A good point away from home. Credit to opposition played a good game. Disappointed with Crystal Palace and Fulham results because they were home games. Massive disappointment if not get to Europe.
Paul Birmingham
189
Posted 12/04/2021 at 22:27:49
Take a very lucky point.
Injuries excepted but Seamus was our best player by far, but no excuses for the lack of intensity. NB is King injured, or out of favour?
No midfield, no back up tonight, we must be on par for the most inefficient team in terms of forward passing, in modern football, and it's been slow and side ways, and reverse 30 degree passes for too many years.
No press is really needed as Everton compress themselves. There was SFA, chance of scoring tonight bar, a miracle goal. DCL, Charlie are the only outlets.
Feck my bets, but this performance with so much at stake is for me very diss heartening.
Sadly as well, Old bad habits coming to fore across the defence, and a midfield as ineffective as Ive seen.
My fishing rods, on the canal, Otterspool, or in Liverpool Bay, on the boat bring more satisfaction.
Europe is now literally a distant hope and a million Nirvanas.
Spurs will fancy their chances, quite rightly too.
No point in going in too deep tonight, it's gonna be a long week, but let's hope some players are available.
Brighton taking the piss, sets up a very tough week, and Everton, are by fact chucking a great chance again, today.
Europa League is now in severe jeopardy.
Stephen Brown
190
Posted 12/04/2021 at 22:29:50
A £35m footballer has to take a chance like that in the final minute to win a vital game!
Jay Harris
191
Posted 12/04/2021 at 22:33:15
Stephen
The problem is he is not a 35m player despite what we paid for him.

Tony Everan
192
Posted 12/04/2021 at 22:33:24
1 Central midfield without both Allan and Doucoure is just a pinball machine.
We need to get a quality midfielder, with energy, tenacity, mobility and ability to drive forward with the ball. [ and chip in with goals ]
2 No pace up front to get behind a defence.
We need to sign two forwards with spring and pace to put panic into back lines and stretch defences.
3 A quality right back
This goes without saying, should have been bought last summer.
We need to move on 8- 12 players you know who they are [ do your best Marcel ! ] and replace them with the above.
Darren Hind
193
Posted 12/04/2021 at 22:36:31
Ugliest team in the league...by a mile
Colin Glassar
194
Posted 12/04/2021 at 22:36:50
I've been a massive Ancellotti fan ever since I saw him play for Milan at the San Siro many years ago. He's a brilliant coach and tactician but with the players he has it's an impossible task.
Unless he can massively strengthen the squad with footballers who can actually use the ball with skill and guile then he may as well throw in the towel before he ruins his reputation.
How far can he go with players like Iwobi, Davies, Gomes, Sigurdsson etc... in MF? Not very far if you ask me. Now I can see why he wants Koulibaly. None of our CB's can play out from defence. They are good defensively but clueless with the ball.
In MF we have no one who can carry the ball. None of them have spatial awareness. None of them are brave. None of them are clever. None of them are quick.
Doucoure has been a massive loss. He's not the most skilful but his energy and enthusiasm more than makes up for it. Allen has been another huge loss but we desperately need 2-3 more players at that level.
This summer will decide whether we continue to be mid-table shite or we can actually aspire to greater things. Given the funds Carlo can do it but he's not a magician.
Jason Li
195
Posted 12/04/2021 at 22:36:57
The wide players mess... left over by past managers means it is what it is - a team with no decent wide players.
Well done Nathan Broadhead. Maybe he allows Carlo to play 442 as Broadhead can play left wing too. Well deserved after keeping his head down and looking a goal scorer in the U23s. Hopefully he keeps getting better and can push on as there are places well up for grabs.
Bowler is back fit too, who apparently played well for Hull on loan and looked to progress this season before injury, so another option right mid. At least he can run past his man on the right touchline and then come inside and shoot like Mahrez sometimes does on his left foot.
Grasping at straws... I don't know, but some kind of positive helps me sleep quicker tonight rather than going searching for answers to our obvious problems and sudden collapse of squad players available. Roll on the summer transfer window.
Ian Edwards
196
Posted 12/04/2021 at 22:37:43
I'm not going to criticise Ancelotti on this thread. I don't need to. Everyone on the thread is saying it. He's not near a taxi ride but a card advertisement for Uber has been shoved through his letter box.
Michael Kenrick
197
Posted 12/04/2021 at 22:38:03
Best thing out of that was seeing Kevin Campbell talking about Everton – and he was spot on.
Brian Williams
198
Posted 12/04/2021 at 22:38:11
Darren#193.
Fully agree! Can't remember when I last saw a team look like they wanted to win a game less!
Stephen Brown
199
Posted 12/04/2021 at 22:39:14
Good point Jay !!
A football worth £35 should be taking it too 😂
Realistically what would we get for some of our players now?
Dreadful match I fear it is season over again ! Without Europe how do we attract the calibre of player we need ?
Will Mabon
200
Posted 12/04/2021 at 22:39:17
For those of us long-termers in the "Something wrong deep in the fabric" camp, this tonight just further consolidates it. Yet another zombie, soulless offering in a largely soulless season, despite yet another change in management, players etc.
Brief false dawn after brief false dawn, always falling back to what is now becoming a rather frequent and recognizable type of performance that seems to transcend the individuals involved. Just what is going on here?
Colin Glassar
201
Posted 12/04/2021 at 22:39:53
Steven Brown, £3.50 player more like it. He's an embarrassment to the game.
Kieran Kinsella
202
Posted 12/04/2021 at 22:42:30
Worse than the result was Coleman's interview referring to it as a "good point away from" he also said "big players coming here need to understand that you have to dig in" which you can take as you will. On the plus side he had a pop at Liverpool by saying "other teams use injuries as an excuse."
Pat Kelly
203
Posted 12/04/2021 at 22:42:56
The only surprise is we got a point. Says it all really. We expect very little and usually get it. But sure we've got Carlo. And his son.
Anthony Murphy
204
Posted 12/04/2021 at 22:43:01
Even taking into consideration the injuries, we had enough in our starting 11 to show more than this. No fans = no pressure.
I do wonder if Carlo struggles to find true motivation against the lesser sides (and therefore lesser managers). I wonder if he only gets a buzz when pitting his wits against the likes of Jose, Pep and Klopp.
Stan Michaels
205
Posted 12/04/2021 at 22:43:23
Am sorry you cannot blame injures on that. Season is over. Another failure of a season. Mid table mediocrity again. But only ourselves to blame. Like always.
First of all. The training methods and medical staff at the club really needs questioning now. Because the injures are just taking the piss now ans surely Everton can't be that stupid and bone idol to let this pass. Laughable to be honest.
As for the players on the pitch. Disgusting performance. End of season game. Looked like two sides who were already relegated. Only James wanted the ball tonight. No one else did. My god we need about 9 players let alone 4 or 5. We have spent half a billion in the last couple of years. And yet only one player on that bench made more than 2 appearances in the league. Says it all really. On the pitch we have been a disaster. Recruitment has been more disappointing than promising. But blazee Everton will carry on and let the fans suffer more.
We have no identity, no style and no leaders at the club. And our attitudes fucking stinks at best. Players who genuinely believe they are better than what they are. If at least 80% left the club in the summer. I would not be remotely arsed in the slightest.
But season over. Failure. Big changes needed this summer and straight away rather than dramatic old deadline day. I know Bill loves the drama but fucking hell. Get the job done earlier.
Dave Abrahams
206
Posted 12/04/2021 at 22:45:33
I think most of us,if not all of us agree that was one crap performance, the highlight, for me, was Mina doing the slowest and most ridiculous sliding tackle
I've ever seen and fuckin' injuring himself doing it!!! Then Carlo with his usual cock up of a substitution, taking Davies off, why? And giving Broadhead three whole minutes plus stoppage time.
Martin Mason
207
Posted 12/04/2021 at 22:46:20
It was a very good point. A win was almost impossible. Our squad weakness was shown up, Do we continue to expect the impossible?
Phil Smith
208
Posted 12/04/2021 at 22:47:10
Awful awful AWFUL!
Rob Dolby
209
Posted 12/04/2021 at 22:47:22
Was anyone surprised with the performance given our line up?
At least we didn't lose.
Holdgate did well in midfield and centre back once Mina went off.
I would take their Basouma all day.
I am dreading Friday.
Ron Sear
210
Posted 12/04/2021 at 22:48:00
What on earth are they doing all week at Finch Farm? Do they practice slow motion running? Do they dress them in slime green and play them on a green field so they can't see each other? Are there special timidity pills handed out? There has to be an explanation for these performances because just occasionally we have seen the odd few seconds of how they can play when the mood takes them. The only impressive thing about tonight was that due to some incredible miracle or by paying some witch for the right spell they managed not to lose.
Will Mabon
211
Posted 12/04/2021 at 22:48:08
Anthony and Stan,

good points, both.
We also must ask why is this so ingrained in the club. Why do the players default to this. It's been too many players and too many managers now. Injuries or not, that side should be capable of more than that showing tonight.
Kieran Kinsella
212
Posted 12/04/2021 at 22:48:23
Dave
I can only assume the Broadhead sub was to waste time? Surely he didn't think three minutes would be enough for him to make an impact. But what's worse time eating to hold a point at lowly Brighton or if he does rate Broadhead, waiting until 88 minutes to bring him on?
Jerome Shields
213
Posted 12/04/2021 at 22:50:08
That was a really poor Everton performance. Whats more I think Calvert Lewin would have made little difference. The objective is to get draws till the end of the season, with the hope of nicking a goal to get three points to get into Europe.
Every game will be the same defensive mode. I do think that the Crystal Palace defeat made up Ancelottis mind not to put his faith in this Everton squad and to exercise total control over how they play. As he said after that game Everton have not got the technical players for open type play.
He is also determined to make sure that the near post space behind the right back which has been exploited by lower Premier League sides, as it has been by Crystal Palace, Newcastle, Fulham and Burnley. West Ham did also.
No wonder Moyes worn a mask with no one within 20yards of him, to cover his smirk. He won't be Managing a top 4 side by the end of the season. Lucky for Keane, Mina is injured , he should be dropped on his performance tonight. I was so glad he wasn't covering the right back.
What you have is a Manager who has little confidence in the players at his disposal. Olsen was solid enough and safe.
Mal van Schaick
214
Posted 12/04/2021 at 22:50:17
Okay we have injuries, but this can't be the vision of the future for Moshiri. A bunch of mainly low quality, clueless misfits.
If the dream is a new stadium and a squad that befits it, along with regular European football, then a lot has to change next summer.
Will Mabon
215
Posted 12/04/2021 at 22:50:21
Ron - there are still places available in the "Something in the fabric" camp. Free to join too.
Mike Connolly
216
Posted 12/04/2021 at 22:50:34
Don't know about the dead wood going. Cant see our only quality player, James sticking around. He must be thinking he's signed for Marine, with the ability of some of the players around him
Colin Glassar
217
Posted 12/04/2021 at 22:51:15
Dave, Tom looked knackered after 15 mins. I know a lot of people like him, so do I, but the lad is useless. Can't carry the ball, can't defend, can't pass, can't keep up etc... He's a local lad but we can't keep carrying water for him.
He's part of one of the most expensive and useless MF we've ever had. His fellow strugglers eg Iwobi, Sigurdsson and Gomes are just as bad.
Barry Rathbone
218
Posted 12/04/2021 at 22:52:14
In all honesty bar the start to the season when some non-descript side always tears it up then falls away the majority of the time has been football of the wank variety, even allowing for some streaky wins.
The players look like they're doing a "job".
No joy or enthusiasm exists just fellas plodding around thinking "I should be standing here, then there and when the ball comes pass it sideways or back".
It is canned football from the shelf marked "lowest common denominator togger".
Fuck knows what Carlo is saying to them but he ain't Churchill that's for sure
Jonathan Haddock
219
Posted 12/04/2021 at 22:52:46
Carlo saying both Digne and Mina out for weeks now, you couldn't write it!
Tommy Carter
220
Posted 12/04/2021 at 22:55:12
It's a strange one.
But I'll settle for where we'll end up. West Ham may well finish top 4 but let's face facts. They will not kick on from there.
West Ham should they achieve a champions league group stage will find life very uncomfortable, especially when trying to combine that with domestic competition.
No doubt they will throw money at one or two players, probably players Moyes won't want.
Anyway, back to us. I make the comparison as we looked possible at one stage to break into the top 4. Unlikely candidates, like West Ham.
We are absolutely not ready for this and progress may just be steady in our case rather than steep and that may be a good thing. It's imperative that we keep hold of DCL, Richarlison and James. Richarlison has had his poorest season for us so far and I can't put my finger on why. Perhaps burnout.
We need creativity. We still lack leaders
Jason Wilkinson
221
Posted 12/04/2021 at 22:55:47
I normally calm my temper after watching a shit show by us. The longer it gets the more reasoning I become. As time passes my fury at the performance is intensifying. We have players with far more talent than Brighton. We have a manager that should be able to find a pattern to outplay Brighton. We seemed happy to get 1point. Why? Is there some conspiracy to evade the europa league? Has Ancelotti told them we cant compete in the CL? The levels of desire and a will to win are so low within our squad. It's like watching a group of young offenders painting the local school railings. They all have a brush but none of them want to do much with it. We must be one of the most unattractive teams for any neutral fan to watch in the whole of football. At the start of this season I wasnt too optimistic. Then we outplayed Spurs. Wiped the floor with West Brom & Brighton gave Liverpool a real game at GP. our performances slumped then we seemed to pick the thread up again with a little more caution against better opposition. This calendar year we have been awful to watch and getting worse by the weeks. Is there a grand plan? A way of playing that needs a couple maybe 3 or 4 to make it work? I cant see it myself. I think we could spend another 200 million and still be as dull to watch.
I have had faith in Ancelotti but I am starting to need proof of what he is going to bring.
Pete Williams
222
Posted 12/04/2021 at 22:56:01
Possibly loaning out all those players wasn't such a good idea after all? Now we need alternatives we haven't got any. Even Bowler on the bench would've been an asset tonight
That was total dross but exactly what I expected. No pace anywhere. We're just lucky Brighton didn't go for the jugular from minute 1. So many players going through the motions. As for Ancelloti even fat Sam is looking better than him. We need a total rebuild, AGAIN!
Dave Abrahams
223
Posted 12/04/2021 at 22:56:11
Colin (217), there were at least five or six players worse than Tom tonight and maybe more with less energy and endeavour.
Jonathan Haddock
224
Posted 12/04/2021 at 22:56:50
I hope that the Digne comment was a typo on the official site match blog.
Pat Kelly
225
Posted 12/04/2021 at 22:56:58
We should apply for a preservation order. We've more deadwood than a peat bog.
Tony Everan
226
Posted 12/04/2021 at 22:59:12
Digne out as well? It just gets worse. At least it will give us an opportunity have a good look at Nkounkou.
Roger Helm
227
Posted 12/04/2021 at 22:59:32
Sorting out this club is a massive job. This summer the club should say to the dead wood players - too many to list but we know who they are - here's half your remaining contract, now bugger off and sign for a club where you have a chance of being picked (one assumes that they would rather play than not play).
Same with all the U-23s, with the exception of those few kids with a realistic prospect of coping with EPL football.
Sign a group of fit, fast, strong, motivated players who can complement the few quality players we have, also one or two who can actually pass the ball. Get rid of whoever is responsible for crocking our players at FF and replace the old boys' club there with some seriously competent coaches.
If we get a smaller squad of players, all of whom could do a job in the first team, we would be making progress.
Phil Malone Jnr
228
Posted 12/04/2021 at 23:00:13
Dean #183
Sorry mate, understand your emotions but didn't get your point.
Which half of this STARTING 11 (to correct myself as I read back your post) eleven would YOU sell?
5 or 6 - off you go son.
Paul Birmingham
229
Posted 12/04/2021 at 23:02:35
Fridays game will be a catalyst, I sense, for the media, with two teams in vpp form.
I don't want to add any more than I've said on previous posts, but this game in context can define this season.
Everton are in a bad run and never more do they need a result, heart desire, belief, but with no engine room, in midfield unless there's some miracles, and at least Allan, can play along Tom, plus even Godfrey in midfield, then, we may have a chance.
I hope Shitcreek doesn't come this weekend, but to avoid it, needs one hell of a turn around in belief and desire.
Injuries excepted and Everton, are down to the bare bones, then, Carlo, can only play the players available.
On a positive, I'm made up to see Isaac Pryce in the squad, and for my view, he will do well in his football career.
Summing up tonight took me back to dark days, away when George Telfer, was doing his very best, and George had the ability, the effort but barely one decent chance in every three games.
There's loads of factors impacting the selectable squad, but fair play to Seamus, if the rest of the team showed half of his heart and desire it would be more bearable.
The worst game to watch in many season, but that's become the TW, cliche, for another rank bad, over all poor performance. Tonight wasn't good enough, by Everton.
Europa qualification will drive recruitment potential, if we don't qualify and there's still x7 finals to play, then, fate and facts will play.
But the battle goes on, and there will, be more twists of fate but Everton must beat Spurs on Friday.
I'd say they may be good odds, but Everton, have to get back their credibility back on Friday.
Else it really is Shit Creek, again.
Ian Edwards
230
Posted 12/04/2021 at 23:04:08
Tony 226. He won't pick Nkounkou. He'll have a back 4 of Coleman, Keane, Holgate, Godfrey.
Ralph Basnett
231
Posted 12/04/2021 at 23:04:47
Spurs will absolutely batter us.
James Head
232
Posted 12/04/2021 at 23:04:58
Cut the dead wood from this squad and youve got a desert and a fkn massive bonfire
Colin Glassar
233
Posted 12/04/2021 at 23:05:02
Dave, I'm desperate for any local lad to make it and I'll never question Tom's effort and desire I just don't see a prem quality footballer in him.
Ernie Baywood
234
Posted 12/04/2021 at 23:11:26
Personally, I'd rather Ancelotti came out and said that the first team is being held together by sellotape and the season is over. So we're going to start bringing in the youth for some experience and to see where they are in the context of next season's squad.
I'd accept heavy losses with that approach rather than the rubbish we saw tonight.
John Raftery
235
Posted 12/04/2021 at 23:19:22
We are down to the bare bones. Allan, Doucouré and DCL are all automatic selections when fit. Our defence did what they do best, dropping deep into their own area, tackling and blocking as though their lives depended on it.
The problem is when we win possession there are few options for moving play up the field quickly: a long ball to Richarlison with a defender up his backside, a pass to James who will turn inside and float a long ball out to Digne, a pass out to Seamus to scoot along the right. That's about it.
We have no midfielder capable of running with the ball. The starting point for our attacks is too far from the opposition goal, there is too much pitch to cover and we are too slow anyway.
I am sure the manager sees this but the solutions are not available currently. None of the youngsters are ready yet for the PL and most of them never will be. Lewis Warrington looks excellent in centre midfield but he has only just been promoted to the 23s. Simms has now scored a few for Blackpool in League One but their coach has commented on the work they are doing to improve his focus in terms of staying switched on, which was a problem when he was in our under 23 team. Anthony Gordon made a good start at PNE but hasn't scored, got injured and is now on the bench for a struggling team.
Brian Wilkinson
236
Posted 12/04/2021 at 23:21:16
Agree Ernie, not sure about the heavy losses, but I would certainly try a couple of the youngsters.
Mike Connolly
237
Posted 12/04/2021 at 23:21:35
Well said Ernie. Totally agree with you
Kieran Kinsella
238
Posted 12/04/2021 at 23:24:38
These continue picking up their fat paychecks and will still be here on easy street next year as no one else will pay them this kind of money. There are maybe two (Coleman and Godfrey) who seem determined to finish the season strongly. Rich and James are just goiplayers just don't want the aggro. They know they can call in sick constantly,ng to point fingers at others, and the rest are going through the motions of just skiving off.
Hywel Owen
239
Posted 12/04/2021 at 23:25:40
I think it's time that we dispense with the services of players who can not be bothered to play and who feign injury. Yerry Mina put in one heavy tackle and goes off injured!
There are far too many similar players on our books. Get rid of them and sign honest players who will put in an honest day's effort for the indecent amount they are paid by the club.
If the so-called experts at Finch Farm cannot get the squad fit then get rid of them as well. I have sat through 90+ minutes of total and absolute dross tonight the like of which I do not want to see again and I am fast running out of patience with our so-called celebrity manager.
Mike Keating
240
Posted 12/04/2021 at 23:26:51
Jim @ 5
"How can you spend so much money yet recruit so poorly?"
Spot on
And that was before the kick off.
In the past, genuine legends were lucky to end their careers with a pub and a semi-detached.
Nowadays mercenary sick notes retire as millionaires and few of them are recalled with much affection if at all.
Don Alexander
241
Posted 12/04/2021 at 23:27:02
Sadly for him, Mr Moshiri and whomever he relied on in the boardroom when it came to signings of managers and players, need to accept they've made an Encyclopedia Britannica-full of basic flawed football judgements since he bought us.
As if squandering hundreds of £millions already isn't akin to an arsenic pill to an allegedly illustrious accountant, the realisation that he now needs to take another significant financial kick in the nuts to be rid of the dross he's been ultimately responsible for sanctioning must do his head in.
But then he needs to find a way of financing BMD in the next few years whilst at the same time splashing out again, big time, to sign players, and especially coaches, who have the special qualities so absent from all but a very few at USMFF, namely heart, pace and skill - and not necessarily in that order, but all three are vital to anyone seeking to win a trophy.
Or does he want to become a bigger version of Derby, Sunderland and Bolton, all of whom have lovely new stadia befitting their owners' aspirations at the time, all of them now having a very diminished fan-base and status as a direct result of cocking up the recruitment policy for years, as Moshiri has done?

So Mr M, just how deep are your pockets this Summer?
Kieran Kinsella
242
Posted 12/04/2021 at 23:32:46
Digne isn't injured. The quote was ""Digne fell down on his knee unfortunately and I think he has a medial ligament problem."
But he wasn't talking about Digne's own knee, he was explaining how Digne landed on Gbamin's knee.
Dave Abrahams
243
Posted 12/04/2021 at 23:36:40
Colin (233), fair enough, but tonight there were plenty who deserved to be replaced before Davies.
Paul Birmingham
244
Posted 12/04/2021 at 23:38:01
Colin, I concur, I want Tom, to break out, and become a proper player, but I don't think it will happen.
John Ebrell, was very highly acclaimed but at the Everton first team squad, did he really do do it, and truly forfill the potential, shown in his youth? No, not even close.
A great goal, I recall at Stockport away, but for me it was almost a reminder of the sad, back, and crab passes we, see perhaps played at Everton, more than most teams.
The tempo, dynamic of the team starts at the back and I reckon, Godfrey precast certain, on current form Seamus for heart and belief, the rest bring errors and chances to the opposition.
But let's see, what happens on Friday.
Hopefully for once Everton, will react, well and I remember the Friday night game, ( plenty of beers after the game), v Spurs when Gary Naismith, scored a cracking free kick, in to the Park End, in season2003- 2004.
Same again, UTFT!
Bill Gall
245
Posted 12/04/2021 at 23:40:18
The biggest disappointment is we are getting the same lack of performance week after week, no matter who gets into the team. There just appears to be no cohesion in the team, players continually pass to marked men, and when we win the ball back in our own half it ends up being passed around the back while the other team regain their formation.
I said a while back that we had lost our chances of a top 4 and would be fighting against Liverpool and Tottenham for 6th.
We have thrown away a real opportunity for advancement on the pitch to reflect what is happening off the pitch. And the blame has to be on the players and managers shoulders. Not just on today's performance but for the last 2 months.
Stephen Vincent
246
Posted 12/04/2021 at 23:42:16
Tommy #220, If WHU finish in the top 4 why shouldn't they 'kick on'. They will be in the big cup (with the millions that brings), they are London based and play in front of 50,000 plus every other week in a great looking stadium. Seems to me that is quite a lot of pluses. Our only attraction is that we have an aging Italian manager who once won lots of pots but in his senior years has forgotten how to do it.
We will shop bargain basement, championship and past it stars from across Europe, who see Mosh's money as a contribution to their pension pots.
Rob Dolby
247
Posted 12/04/2021 at 23:43:59
Jerome 213. We didn't get beat by Palace the game was a draw.
Why would you drop Keane? we kept a clean sheet with our goalie making maybe 1 save all game!
We won't win many games without a midfield. Do we have any academy kids that can step into the midfield?
Momentum is a big thing in sport and we don't have any for the final games.
It's looking more and more like we will finish outside of the Euro spots.
Derek Knox
248
Posted 12/04/2021 at 23:44:50
No matter how you sugar coat that performance, that was indeed a dung fest, probably one of the worst 0-0 seen in the Premiership for a long time, again there didn't seem any game plan, just backs to the crumbling wall, trying to thwart the few attacks from a similarly poor Brighton side. We have Spurs on Friday, and badly need an upturn in fitness, tactics and application, otherwise that will be another home defeat.
John Boon
249
Posted 12/04/2021 at 23:47:25
Jason (221)...Just cannot agree that we have far more talented players than Brighton. In fact looking at both lineups before the kickoff I would say that Brighton had far better and more talented players than we did. As bad as it was it is obvious that we just don't have nearly enough top players to ever compete in Europe. We would be totally outclassed.
We really have made awful signings over the past five years, along with being able to sign players who are CONSTANTLY injured. This season is over as regards competing for anything much the same as the past twenty five years.
Kevin Molloy
250
Posted 12/04/2021 at 23:52:26
Carlo looked cheesed off at minute one. Blowing out his cheeks like 'I' sick of this'. All these guys pulling out of squads, something funny going on. Rio Ferdinand tonight is quite well connected with the players, and clubs chooses tonight to say what a good signing DCL would be. There's trouble at mill.
Paul Birmingham
251
Posted 12/04/2021 at 23:53:12
Look at the shots, honest endeavour and summing up the second half, was Iwobis, shot.
The basic check, get feet and position to shoot, not just with Iwobi, rarely happens other than a few freaks of nature in the season, when Bernard, Richarlison, Siggy, have let one go, and they have scored, from more than 6 yards.
Kind of sums up why Everton's goal scoring ratio, is so bad.
The critical point of this season needs all Evertonians, to be joined up, this Friday.
And now to see how this season can be recovered, to respectability.
Once Upon A Time in Walton.
Brian Wilkinson
252
Posted 13/04/2021 at 00:04:35
Stand by for operation Goodison, stand by.
Brian Wilkinson
253
Posted 13/04/2021 at 00:06:47
Paul@251, so it was Richarlison, Bernard and a Siggy that was stinking the place out, wondered where the stench was coming from.
Gavin Johnson
254
Posted 13/04/2021 at 00:15:10
Only having 1 player from the 1st team squad in Iwobi on the bench was very grim! It's also a sad indictment of the amount of money wasted under Koeman, Big Sam and Silva. I don't level the blame with Ancelotti. There's definitely been an upturn in the quality of players we've brought in.
We were only ever going to snatch a goal tonight. If DCL or King been available that may have been the case, but our midfield and attacking options were pretty light. My head tells me it was decent point with everything considered, but my heart is sad knowing that we'll likely finish 8th now.
Kevin Prytherch
255
Posted 13/04/2021 at 00:16:06
Colin loves to slate Davies, can't for a second think that he actually likes him.
The big telling point was about 5 minutes after Davies went off. Brighton played a simple ball through the centre of the park, Sigurdsson (who somehow escapes criticism from Colin) stands there waving his arms and the ball goes straight to the Brighton attackers.
Davies, once Mina went off, was in the centre of midfield on his own, as was he in the last game.
Let's look past those minor details though, let's not look at the anonymous Sigurdsson, the clown that is Iwobi, the non existent left wing back, the frequent mistakes from Godfrey (I like Godfrey, but if we criticise Davies then we surely must criticise others), the complete lack of anything from Richarlison. Instead, let's revert to the usual whipping boy.
We wonder why we don't get many youngsters coming through these days, it's hardly surprising when they have us as fans.
Paul Birmingham
256
Posted 13/04/2021 at 00:25:14
Brian, the whole team, played bad tonight, but Broadhead, came on very late and so is excused, as he didn't get a touch in their box.
Seamus was the only player with instinct and character tonight, why weren't the rest of the team busting a gut, for the Everton cause?
Rob Dolby
257
Posted 13/04/2021 at 00:42:36
Paul 256. I disagree, the whole defence played well hence the clean sheet. Holdgate was my motm, he played well as a holding centre mid and also at CB.
Midfield was the big issue, you don't win games if you lose the midfield battle.
Colin Malone
258
Posted 13/04/2021 at 00:49:50
Emergency holding midfielder, Holgate or Mo Besic? Besic, every day of the week. He should have been on the bench at the very least.
Nicholas Ryan
259
Posted 13/04/2021 at 00:53:05
I've been decorating our house this week. The first half was so boring, that at half-time I got the paintbrush out and spent the 2nd half, literally, watching paint dry!!
Barry Williams
260
Posted 13/04/2021 at 01:27:36
Desire - where was it?
When you are down to the absolute remnants of your squad that you can only call on 12 first team players proper, you'd think that those that step in will make the manager think twice about dropping them for the next game. Nah, not Everton.
Tonight, I noticed how quickly BHA chased down the Everton defenders when out of possession, then I compared it to what Everton were doing. Well, what I saw was that the opposition defence would have the ball and quite often no one within 10 yards or so. Then when we had possession, the desire to break en masse just wasn't there. So many players remained very far behind the passage of play it was ridiculous.
Pickford, Gbamin, Delph, Allan, Doucoure, Gomes, Bernard, Calvert-Lewin, King being out will really impact any team, so stray passes etc are understandable to a point (it is what they do for a living after all), but desire and a lack of it, I find that really hard to grasp!
To me, that is the issue!
Barry Williams
261
Posted 13/04/2021 at 01:29:54
Colin Malone - 258
I really cannot fathom why we are paying a player, but not using him during an injury crisis.
I would genuinely like some one to explain that to me; not speculate, but actually factually explain it!
Brian Wilkinson
262
Posted 13/04/2021 at 02:05:05
Might be because Besic can tackle and puts too much effort in and will make the rest of our midfield look even worse.
I would certainly give him a run with already paying his wages, rather than put square pegs in a round hole.
Might not be good enough, when we have our midfielders back from injury, but you can bank on him putting a tackle or two in. And should at worst, be an option from the bench.
Barry Williams
263
Posted 13/04/2021 at 02:08:25
Brian Wilkinson - 262
It is weird that he isn't even on the bench!
Chris Woods
264
Posted 13/04/2021 at 02:14:09
Fair enough we've got a lot of injuries but we had Richarlison £40 mill, sigurdson £45 mill, iwobi 30 mill and the "world class" James and hardly mustered a shot on target, this has turned into one of the most disappointing seasons ever and after watching Everton for 50 years I've seen a lot of them, I'm done for this season we'll be lucky to finish in the top ten
Andrew Dempsey
265
Posted 13/04/2021 at 02:23:57
Carlo Ancelotti is absolutely the wrong fit as manager of Everton. He has little or no chance of bringing any success to the club, and he'll be hard pressed to bring any kind of commitment, excitement or good football of any description.
The hubris of the Owner appointing him is reflected in the hubris of our own foolish supporters who think hiring a World Class manager will magically make us a great side.
He's the wrong man for the job.
Kieran Kinsella
266
Posted 13/04/2021 at 02:25:55
Barry Williams
I share your bewilderment on Besic. In January we finally added him to the EPL squad. I assume therefore he trains with the team? And yet it's better to have an empty seat on the bench? Certainly I'm not his biggest fan. He's prone to task tackles — kind of a poor man's Xhaka, but he's got hundreds of appearances in high level leagues, he's also an international so surely he is a consideration over a young kid or even an empty seat! Fucking mystifying. There has to be more to the story because football wise his apparent exile makes no sense. Did he rob Carlo's house? Date Moyes daughter? Seduce the dynamo?
Barry Williams
267
Posted 13/04/2021 at 02:31:26
Kieran Kinsella - 266
Or keeps touching himself up in the communal shower? haa haa!
Who knows? It is mystifying as you say. He could have at least added some steel to that line-up tonight. It was the same with Bolasie - was paying him, but he was outside of the first team squad. Seems madness to me!
Roman Sidey
268
Posted 13/04/2021 at 02:46:56
The fact that people are saying Coleman was our best player really tells the story of how bad that match was. A lot of people claim his broken leg was the point where he started to decline, but let's be honest; he never kicked on from the 13-14 season.
People wondering, again, why Davies was taken off confuse me. At 85 minutes when you need a goal, you take the player off who has pretty much proven that he can't score or create. Sure, he works hard, but his shot that hit row Z is about as close as he's been to scoring since his 21st birthday in a massage parlour. Add to that he's as slow as a wet week.
Richarlison is not a striker. Maybe for Brazil he can play there but international football is very different to club football.
Sigurdsson is what he is. Capable of scoring or looking like scoring but very little else.
Keane, after having a good first half, should be nicknamed Lampwick as he has, once more, turned into a donkey.
Can see 0-0 being the best case scenario against Spuds.
David Currie
269
Posted 13/04/2021 at 03:22:23
Lucky to get a point as Brighton were much better, why not bring Broadhead on for the last 10/15 minutes and try and win the game?
Ernie Baywood
270
Posted 13/04/2021 at 03:34:12
I'm looking through our team and thinking about who would make a top 6 squad.
It's a very short list. And most have been hit with injuries.
Then I think of how many are lower half or might not even be Premier League level.
That's a much longer list.
Basically, I think Carlo can be satisfied with what he's done. Even if it's been horrendous to watch.
Basically we need 2 or 3 great signings and a whole bunch of decent mid table ones, while we get rid of the dross. And it's not going to happen quickly.
Strap in gents. It's not going to get any more watchable.
Alan J Thompson
271
Posted 13/04/2021 at 03:47:30
I've just finished watching the recording and haven't read any comments but we got what only could be expected by fielding a goalie and six defenders and then asking one of the midfield to make his main job sitting in front of them.
I'm in full support of Mr Ancelotti after the previous mob of short stay inefficient managers to the point that those inflexible, one thought only contributors might call me a "lighthouse happy clapping fanboy" but I get the feeling he would sooner play with eight men than risk gambling on a few juniors in their usual positions. And I'm almost as fed up asking if the casual viewer might know which team was nearer the Top 5 than the Bottom 5 as I am of hearing commentators and "experts" talk of "winning" free kicks and corners.
I'm almost at the point of accepting finishing in the bottom half of the League if Mr Ancelotti occasionally gambled on being more attacking when the full first team is not available. I got a little annoyed that when we did cross the halfway line the only pass available was to either Coleman or Digne outwide who then had nobody to cross it for.
For me, only James, Coleman and Davies came out of the game with anything to their credit but I could not include any defender as there were that many of them but nobody up front in attack.
Barry Jones
272
Posted 13/04/2021 at 04:25:57
We were lucky to get NIL.
Robert Tressell
273
Posted 13/04/2021 at 04:30:16
In terms of picking youngsters, I'm all for it - but which ones? Presumably not the two Goalkeepers ahead of Olsen. Presumably not Welch ahead of any of the 4 centre backs. Price for Davies? Nkounkou for Digne? John for Coleman? Broadhead for Richarlison?
I guess we could have squeezed Nkounkou or Broadhead in somewhere to give us some pace / width / energy - but equally there's a good chance of them being poor and us losing a tight game. Broadhead really isn't a Premier League quality player unfortunately. In fact he probably isn't a Championship quality player, at least yet. Nkounkou obviously looked great against Fleetwood but has not been seen since.
The trouble is we have a really poorly assembled squad - a legacy of bad spending, chopping & changing managers and not being able to simply spend our wat out of it like the Rich 6.
Alan J Thompson
274
Posted 13/04/2021 at 04:38:16
Oh, and meant to add that Everton's performance was almost summed up by a throw-in that didn't even manage to cross the white line into the field of play.
Alan J Thompson
275
Posted 13/04/2021 at 04:54:41
Robert(#273); That is a criticism of the bench not a serious argument of which youngsters may have started.
It isn't about wholesale changes but tonight we were without one of our strikers and the on-loan "deputy" so perhaps the choice was between Iwobi or Broadhead up front with Richarlison. It is possible that we might have used Bowler as a winger or even given a run to a young midfielder but really, FOUR central defenders and TWO full backs even if those two were almost our attack!
Phil Smith
276
Posted 13/04/2021 at 05:16:10
The ONLY positive from that was to see Nathan Broadhead come on. This side has been crying out for youth, desire, pace and I'm totally feckin' bewildered how NONE of our kids have hot any game time with all the injuries we have. Hope Nathan gets another run out and Josh Bowler as well. At least he can cross a ball, which is more than Iwobi can. Carlo has lost the player's early season faith in his ability to do something with this side.
Paul A Smith
277
Posted 13/04/2021 at 06:19:06
We need quality badly. Those games like last night always show us were lack a killer touch or bit of magic to steal a win.
I thought Iwobi had for a split second..
Tony Hill
278
Posted 13/04/2021 at 06:57:43
Kevin @250, I think you may well be right. This doesn't look a motivated or happy team now.
How many times has that happened with us? An early surge and then an extraordinary falling away.
Paul Smith
279
Posted 13/04/2021 at 07:02:11
Besic ffs is he still here ? We really are becoming desperate, he's garbage, my only surprise was how long it took us to realise it. As for the game, just awful, CA really doesn't trust them does he and maybe they know it, hence their performances.
We're a poor team with so many inconsistent players in-fact your hard pushed to find any consistency at all these days,
We are not good enough for Europe and that was the goal, so Carlo will be under pressure.
Thomas Richards
280
Posted 13/04/2021 at 07:09:46
Not many escape criticism after that performance, manager included.
We were very much second best in midfield.
Some of our players would t get a start for Brighton.
A lot of the players know they wont start games next season, some of them wont be here.
The lack of effort makes that obvious.

Tommy Carter
281
Posted 13/04/2021 at 07:12:01
@246
As I can see Michail Antonio ploughing a lone furrow up top on his own in the champions league being somewhat of a struggle to them. They'd require much strength in depth. Lingard is also unlikely to be at the club and in the event that he is, he's not going to continue the purple patch he's in currently for an entire season.
In terms of champions league quality, their squad really doesn't have any. Despite what the media try and convince me about Declan Rice, I see a decent player there but no more.
Players like Jarrod Bowen, Coufal, Cresswell etc are steady Premier League players but no better than that.
Their only star is Tomas Soucek who is a player I advocated us signing a long time before he ended up at West Ham. Please see my history on this. I suspect he could be prized away for the right money.
So for them to contemplate a season of domestic football combined with a real crack at the champions league and 'kick on' I would expect at least 7 top class players to come in and hit the ground running.
Some ask.

Barry Rathbone
282
Posted 13/04/2021 at 07:27:56
WHU are in pole position for 4th but won't get it because the dour one will shit his pants.
Dave O'Connell
283
Posted 13/04/2021 at 07:28:37
Absolutely embarrassed to be an Everton fan. Totally pathetic performance.
In my opinion, we haven't moved on from Silva or Allardyce. Millions spent in the meantime... yet the squad depth is a shambles.
I think the players thought the season was finished because we beat Liverpool. Anyone who thinks we are a Top 4 team is on another planet.
Paul Ward
284
Posted 13/04/2021 at 07:30:04
I just wish there was a total TV blockout for the rest of the season so I don't have to watch this shite. It is soul-destroying.
Martin Mason
285
Posted 13/04/2021 at 07:57:02
Seriously poor performance last night and Brighton were very unlucky not to win.
At another low point a few years back, I said that it was pointless changing managers as there just seemed to be a poison within the club and that the only solution was to purge anybody from Bill Kenwright down who was associated with the old guard. I realise though that it's as ridiculous a concept now as it was then.
Having 9 injuries is hard to compensate for and we have been worse at Brighton with a full squad. We need our better players back for Friday.
Steve Shave
286
Posted 13/04/2021 at 07:57:18
Jeez... what is it with our club, man? We shit ourselves at the merest prospect of success or progress, something is inherently rotten to the core of this club.
I don't want to post a knee-jerk emotive response to Monday's game but I feel totally despondent about football right now. For the first time in 35 years of being a Blue, I have felt really ambivalent about watching us or even checking the results!!
I guess it was one false dawn too many, that said I know, come the summer, after a couple of decent signings, I will believe again and think it will be different this year... setting myself up for disappointment no doubt. Why do we do it to ourselves?
Tommy Carter, I recall you pushing for Soucek before he signed for the Hammers. good call, what a bargain they got there!
Tommy Carter
287
Posted 13/04/2021 at 08:02:31
@282 Baz
I'd like to agree with you. But look at their run in. I think they might even do 3rd.
@ Steve. A bargain indeed. Although they paid more than he could have been acquired for when I first flagged him.
Also flagged Buendia a while back but after the season he's had it will be mega bucks for him. Expect him to have a good season next year in the premier league prior to a big move.
Andrew Ellams
288
Posted 13/04/2021 at 08:10:02
I fear we will end up selling some of the few players we need to keep this summer and will be left with our deadwood that nobody else wants.
Something is very rotten at the club.
Derek Knox
289
Posted 13/04/2021 at 08:10:58
Having woken up more annoyed, and not even calmed down as usual, because I didn't even get agitated, such was the tedium of the fare dished up. I feel there are several points I need to get off my chest. I know I am probably preaching to the converted, and equally frustrated as myself, but!
I can, to a degree accept that injuries are part of the game, but these are happening in training! You could be forgiven by thinking that training must be so intense and possibly too much so.
Alas, there is rarely any evidence at all, of any Training Ground practices 'coming together where it counts' – in an actual match, in fact often the opposite, 2 or 3 players all going for the same ball, having little evidence of shape or game plan.
Right, we accept that injuries have occurred, you pick the best out of what you have, and possibly, like last night, draft in some youngsters. At least they would put in a lot more effort to try and impress, in the hope of being in the future thoughts of the Manager.
Broadhead, who I like from what I have seen of him in the U-23s, is given 2 minutes of normal time, plus whatever time was added to impress?
I like Carlo by the way, but sometimes, the tactics, or apparent lack of them, leave me scratching my head. Quite often you see him on the touchline, eyebrow raised, puffing his cheeks in disbelief or incredulity, at what is unfolding before him. Are the players incapable of carrying out his instructions, or is he not getting them across?
You would think as this has been repeated so many times this season, we have X games in hand, 2 of which are at home, 6 points will see us seriously positioned in the Table. Then what happens? The same culprits are playing like it was a meaningless pre-season friendly, resulting in nil points, or a loss.
So, unbelievably the same players, if fit, get picked again to rinse, repeat, and fail to spin.
Eddie Dunn
290
Posted 13/04/2021 at 08:10:59
Well, it is plain to see that our squad is average, our best eleven are Top 6 but, with these injuries, we are a relegation side. Can a few changes in personnel equip this group for the added burden of Europa League football?
I think that Richarlison and Calvert-Lewin will jump ship in the summer, given half the chance. They have laboured manfully with limited help. The rest of the squad have realised that they are either, soon to be replaced (Iwobi, Bernard, Sigurdsson, Gomes) or are completely knackered (Coleman), or want to go to an easier ride (James, Bernard). So European qualification means nothing to some of them.
The likes of Spurs have more strength in depth but the extra games have dented their challenge. We are told that European football attracts better players but can you imagine dragging this lot to Ukraine on a Thursday and then Southampton on a Sunday?
I would gather, from what I have witnessed, that the players know we won't get 4th spot. They also know that 5th and 6th will mean awful travelling and more fatigue (in a shit tournament that brings little money, some horrible places), where only winning the damn thing gives Champions League qualification. A fat chance of progressing once the big boys slip down from the Champions League group stage.
The lads know, the manager knows, the squad is too small, lacks quality, and this weird season has drained the team of energy and ideas. Next season will merely see more tired players returning from the Euros and pre-season training being adjusted accordingly.
We need a minimum of 4 new faces with a mixture of experience, athleticism and pace. If we limp to the end of the season playing like last night, we will end up 10th.
Bogdan Kotarlic
291
Posted 13/04/2021 at 08:22:39
We played badly and the result is, more or less, acceptable. Brighton were a better side, we created only two chances (or maybe half-chances) through Davies and Iwobi and we didn`t deserve to win.

Our form is not very good and in, the next five games or so, we have very difficult opponents so we should raise our game in order to gain some points.

It is another opportunity missed but we played without some players and Brighton fought hard to avoid relegation so it wasn't an easy task for Everton.

Our midfield didn't play well yesterday, they didn't create almost anything in the attack and it is the pattern that repeats for the last 10 games. I think that they should improve, otherwise defence was good.

Let`s hope we finish in the Top 6; we can improve our form, I know that, but let`s see if that really happens.
Martin Berry
292
Posted 13/04/2021 at 08:30:53
With our three main midfield players injured, it was always going to be hard to get much if any control; we are running on fumes at the moment.
Being optimistic, Champions League is a fantasy but Europa League is a reality. The games against Spurs and Arsenal will decide the season.
Peter Dodds
293
Posted 13/04/2021 at 08:37:59
Imagine next season if we do get into the Europa League. Seriously, just imagine the depleted bench by Christmas as the already thin squad (made thinner by Carlo's reluctance to play youngsters) falls prey to even more Finch Farm training accidents and Carlo's older oven-ready stars getting crocked.
Trevor Peers
294
Posted 13/04/2021 at 08:46:48
Good assessment, Eddie @290.
We're stuck with Ancelotti for next season and he will be given more funds to spend for sure. The big question being: Will his additions make any difference at all to a club that is clearly so badly run?
Without the hierarchy or know-how of how to find a successful formula, the truth is we a have little to no chance of progressing with a manager who is used to managing superstars. He's the wrong man for Everton, too old and too cautious, with our average squad of gutless mercenaries.
But deluded Moshiri is convinced his past glories mean he can pull things around. Standby for more of the same next season, it's going to take an age for the penny to drop this time. Ancelotti is a motivator of great players, not an organiser of mostly average bums, bar James who is pure gold.
Andrew Ellams
295
Posted 13/04/2021 at 08:58:09
Trevor @ 294 from what I'm seeing I don't think Ancelotti can motivate anybody.
I can accept injuries but cannot accept the clueless, headless chicken performances from those out there. This was not a team forced to play kids to fill the gaps, it was a team full of internationals.
I fear Moshiri is now forced to stick with Ancelotti whatever happens as he just wouldn't know where to look to next.
Julian Exshaw
296
Posted 13/04/2021 at 09:03:36
Ancelotti is allowed a certain amount of leeway as a result of his achievements in football and rightly so. Martinez and Silva, who had both been appointed following relegation with previous clubs, hardly had a cat in hell's chance at surviving once results started to slide away.
Following last night's abysmal performance, I ask myself once again, have we really improved at all since Ancelotti took over? He attracts better players is one argument put forward. Fair enough. He has improved our defence. Yes, again, fair enough, he has.
The overall impression though leaves me shaking my head. If this is progress, I don't see it. I simply don't. Injuries can't be a perennial excuse, all teams get them, it's the luck of the draw.
What disappoints me and most fans on here is the attitude. Coaches aren't only about organising and tactics, they are about motivating, aren't they?
Howard Kendall got it right. His players were perceived at the time as being ordinary but he got every ounce out of them. They played for the club, 100% every time. I know football has moved on since then but why should attitudes have changed?
The players and perhaps coaches have lost touch with what this means for us, the fans. We work hard, we come home and we want to see the players give a damn. We want to see them play like it matters. They need to sort it out before they lose the only thing that counts, the fans. Over to you, Mr Ancelotti.
Tony Everan
297
Posted 13/04/2021 at 09:11:37
Tommy, Steve, There's two players who'd improve us straight away. I fear the ship has well and truly sailed with both, fee wise and timing wise. The opportunity to buy the right player at the right time and price always arises. More often than not we seem to be way behind the curve in sourcing them and scouting them.
This summer is a watershed moment for Ancelotti and Brands. The recruitment then will see both sink or swim at Everton.

To do list , Forwards with pace , Sarr , Bailey sell Kean buy both
Midfielders with good technique, assists , goals , desire and under 25 , Buendia , Ward Prowse
Right Back , Brands finds a bargain diamond.
To sign them we will need 150 million , we may need to sell not just Kean but one of our Crown Jewels, Richarlison last year alluded to wanting to move on after this season to play in the Champions League, he could be sold .
Craig Walker
298
Posted 13/04/2021 at 09:12:22
It was like watching a game of Soccer Aid. Two poor teams playing walkabout football with no ambition or desire, whatsoever. The highlight for me was hearing Martin Tyler describe Sigurdsson as "a craftsman" - I'd prefer "journeyman tradesman who takes too long but charges you an exhorbitant fee".
I feel the same as I did during the final few games of last season. I just desperately want the season to end. We've done nothing since the marvellous win at Anfield. I guess we've won our cup final so we might as well get to the end of the season, recruit some players over summer who look promising on paper and get all excited, discuss on TW talk "of top 4 or even winning it", only to be hugely disappointed all over again. Then suggest we need a new manager. And repeat.
Paul A Smith
299
Posted 13/04/2021 at 10:42:35
If we get into the Europa League I am forgetting about ever breaking into the top 4 or trying to win anything.
Unless the squad is well blessed and full of quality it's not going to do us any favours.
The Europa League must be the most distracting competitions in football and we haven't got the squad for it.
Apart from Seville I can't think of any teams its been good for long term? And even after winning it 3 years running they are still not an elite club.
Sadly football is Champions league or you are just another number.
Derek Knox
300
Posted 13/04/2021 at 10:43:25
Craig @ 298, Soccer Aid?
Who were they aiding? Apart from swelling their bank Accounts, it wasn't even Comic Relief!
Andy Meighan
301
Posted 13/04/2021 at 10:43:30
193 Spot on. Ugliest team in the league, I'd go as far to say they're quasimodo hideous. Allardyce got absolutely slaughterd for dishing up better than this so why isn't the great Ancelotti??? Because 75% of our fan base are in denial, that's why.
They're terrified to say Moshiri has landed us with another dud, because, let's face it, that's what he is.
Thomas Richards
302
Posted 13/04/2021 at 10:49:44
A little unfair Derek.
Soccer Aid is a British charity annual event that has raised over £38 million in aid of UNICEF UK, through ticket sales and donations from the public
Derek Knox
303
Posted 13/04/2021 at 10:54:32
Thomas @ 302, with all due respect Sir, last night's performance, wasn't worth a blow on the ragman's battered trumpet! :-)
Thomas Richards
304
Posted 13/04/2021 at 10:56:10
At best Derek 😁
David Cash
305
Posted 13/04/2021 at 11:25:06
Very difficult to watch.
I know the last thing our fans want to hear is "jam tomorrow" but that is the harsh reality.
Patience is not an option.
Dale Rose
306
Posted 13/04/2021 at 12:00:54
Amidst all of this dross, I think the team lacks heart, pure and simple. The only one showing any last night was as usual Seamus.
Lester Yip
307
Posted 13/04/2021 at 12:01:36
I thought we were playing against Man City. One shot on target. You gotta kidding me for playing in Europe next year to bring nothing but humiliation. Another important transfer window ahead.
Bissouma looks pretty good. Might be useful if he's not costing too much.
Ian Edwards
308
Posted 13/04/2021 at 12:06:33
301. Spot on Andy
Ancelotti is having our trousers down and the majority of our fans are happy to walk around naked.
Thomas Richards
309
Posted 13/04/2021 at 12:10:36
"Patience is not an option"
What is the alternative choice Casho?
Tommy Carter
310
Posted 13/04/2021 at 12:21:02
@297 Tony
Do you rate Ward-Prowse? He'd be mega money and take away his set pieces and there's a very ordinary player there I think.
I get what you are saying but that is an expensive market. I think we need to be more astute than this and it really doesn't take much effort.
Too much scouting these days is based on statistics instead of somebody having the ability to spot the kind of talent that a football club requires.
The ship has sailed with Buendia. The window was there last summer for us to get him for a reasonable price. I'd seen more than enough from him last season to know that there is a very talented player there who has the attributes required to be a success at Everton Football Club.
In terms of a right back. We don't need a superstar right back. We need a defensively strong right back who can support going forward. This wouldn't cost anywhere near the fee of Max Aarons who for me isn't worth all the hype.
Matthew Lowton when he left Villa would've been an ideal signing for us all those years ago. A steady and defensively strong right back with a crisp delivery from out wide. Someone in that mould.
I don't know how many times I've been on here to extol the virtues of Domenico Berardi. He would be an awesome signing but once again the ship has sailed as his performances will likely attract a big money move beyond Everton.
Then there is a market at the big clubs with players who aren't getting games.
Once again, I highlighted Reece James at Chelsea before he was getting regular first team football. I saw him at Wigan and instantly I knew he was going to be a star. Ship sailed.
Chelsea have a squad of talent to be had for good prices as there are many of them not getting games.
I do not include Zouma in this, who is absolutely not my kind of player.
But let's wait and see. We'll probably splash all our kitty on some never has been like Iwobi, Tosun, Sigurdsson etc etc
Joe McMahon
311
Posted 13/04/2021 at 12:21:18
Something is not right at Finch Farm. Players cannot pass a ball, move, run forwards and shoot. This is the basics. The whole set up needs uprooting. The Everton Family (old boys network) is not doing its job properly.
Maybe its not constant now managers that's the problem, its the what seems like cozy Finch Farm life. The players need to learn how to perform for their lavish wages and lifestyles.
Its no wonder Unsworth wants to stay at Everton forever is it. Steven Gerrard wouldn't put up with this shambles.
Danny O'Neill
312
Posted 13/04/2021 at 12:30:38
Purposely not read through.
What a come down after the high of actually being able to go out for a drink. Dull. Tepid. An uninspiring game of football in which Everton duly played their part.
We have improved in certain quarters but it is clear we still have a lot to improve on. What was called out at the beginning of the season by many is coming home to roost. The squad is thin and once we get hit by injuries, which all teams do, we are back to where we were previously. Only now due to clearing out the deadwood, which most of us have called for, we don't even have strength in deadwood numbers.
Given our realistic target this season was European football and not top 4, I for one will not yet throw in the towel and call it a dead rubber of a run in.
I do however suspect, as I said after Palace, this feels like it is going to be a wasted opportunity of a season characterised by multiple wasted opportunities along the way.
Squad building still in progress. Last summer was a start, clearing out was necessary, but now we need to fill more of the gaps. This is long term rebuilding, not short term magic wand waving to change sawdust into diamonds.
Thomas Richards
313
Posted 13/04/2021 at 12:45:21
Good post Danny.
It was always going to take two or three summer windows before we could change the squad sufficiently to enable us to challenge top 4.
I thought we may get away with doing that in two windows. The evidence suggests it will be three summer windows.
Go through the current squad.
How many would get a start for a top four club?
David Midgley
314
Posted 13/04/2021 at 12:45:28
Disjointed thoughts ----
Years ago I had a girl friend who was a cracker, great to look at, really good fun and exciting to be with . Eventually we split up. I saw her some time after. Not a twinge not a flicker. Why ?
I was indifferent. I've followed Everton since I was a 12 year old at school , 65 plus years and now I'm going into 'la puesta del sol '.
Everton have made me indifferent. I feel as though I should curse them for doing that to me at my age.
Even their name is still magical magical to me.
Everton. It has resonance. For me no other club name in Britain has the same sound.
265/294. Yes, I think you could possibly be right. In my head and in my heart I'm still thirty but I just don't have the same drive. Perhaps Carlo has lost it. I'm not advocating him but Tuchel seems to have drive, enthusiasm and a purpose.
People going on about Moyes/ Allardyce. Like them or loathe them they've both got their teams playing with verve, speed and directness that I wish we had. Sam's only been there five minutes. How's that ?
297. Everyone who posts on here, reads the posts or just goes to the match knows a right back has been needed for two or three seasons but it's never been addressed, why ? Our scouts have not been able to find a decent right back in the whole of Britain that isn't that could step up and wouldn't cost a fortune.
Comments that Carlo's command of English isn't wonderful. Bielsa doesn't have much English but his team have pace, pattern and motivation.
Finch Farm seems to be the sort of place I used to read about when I was kid but they were always called 'The Misty Isles'. All sorts of strange stuff went on there but you could never get to the bottom of it. I suppose Chelsea Pensioners are similar, serve your Country and if you're a deserving case you get fed, looked after and a red uniform. We give ours a blue one but you have to be an Ex Blue.
We have had lots of talented young players come to EFC over the years but for some reason FF has never been able to progress them on. Why is that ? Some of the youngsters need to be given a chance to prove themselves and see if they can kick on. We seem to drain all their talent and football out of them a bit like the the T.V. series 'The Invaders '. The senior squad never seems fit and they never seem to have a style of play or a game plan.
I can never understand our recruitment policy.
We signed Lossl. I think he was out of contract at Huddersfield after they were relegated. No job. He'd been getting 15K. We signed him and doubled his wages ! I think he then went back on loan. We've needed pacey forwards for years but don't sign them. If players have a history of injury, lack of effort etc. why sign them ?
BMD should be named The Chateau D'If and the sign over the entrance
' Abandon hope all ye who enter here '
I think Everton as a business has been badly run for the past forty years and I don't see it getting any better.
I don't despair for Everton they've drained me even of that.

Colin Malone
315
Posted 13/04/2021 at 12:58:52
How come Keane has become the whipping boy????? Unbelievable. The defence kept us in the game, they had nothing in front of them, it reminded me of the Big Sam days, the defence was constantly getting battered. Keane has been my player of the season.
Thomas Richards
316
Posted 13/04/2021 at 13:09:22
Did anyone notice the commentary referring to the "Premier League are considering closing social media down for a weekend" in response to the monkey emojis and n***er posts black players face on a daily basis.
A WHOLE weekend? CONSIDERING?
That should put a stop to this filth
Si Cooper
317
Posted 13/04/2021 at 13:10:05
I'll take the 'zombie football' tag for that one. Didn't expect much with so many first choice not available but we still lived down to expectations.
Bill Gall
318
Posted 13/04/2021 at 13:29:46
Prospects of a top 4 went weeks ago and the decline started with the defeat by Fulham. Ever since then we have failed to take the opportunities of turning our games in hand as positives, into negatives. Last nights game was the accumulation of poor play and management. The only player who showed any fight last night was the oldest outfielder Coleman. He is a player who a large number of supporters think is not good enough, still gives 100%
It is a sad realization, when an organization as large as Everton can not field a competitive side, and rely on using a defensive team to get a point with the chance of stealing a win against a team fighting relegation. All teams get injuries, and I suggest Everton's management get a long hard look at their training methods leading up to a game, plus their loan policies.
After defeats and draws we get the same message that we are still on track to compete for Europe, but as long time supporters we understand with our fixture list compared to our competitors fixtures that ship has sailed.
I understand the league position we are in, but, over the last 6 games we have not taken advantage of other teams struggling and to me reflects on lack of ambition on the playing side of the club. The administrative side of the club are doing their part with financial backing, the new stadium and full support to the manager. It is up to the manager to turn things around, he was the one who was hired with the outstanding record. It is difficult to believe as supporters he is as good as his CV says, after looking at the performances from the teams and substitutions from the last couple of months.
We all say he needs time, and I understand that, but the time he needs is to make Everton a regular top 4 or 6 position. He has had enough time to use the players he has presently to play a lot better than they are. The sad thing today is the lack of spectators at the game, I know the media coverage and talk usually brings out the message of : I understand how the supporters are feeling : but that is not the same as thousands of supporters screaming and yelling and at one time throwing cushions and attendances falling, to raise the point to the manager that they are not happy.
Media coverage today gives the opportunity to get world wide support, but this Everton squad with the management and players we have are not going to attract many more supporters the way they are performing.
Garry Martin
319
Posted 13/04/2021 at 13:34:27
I've noticed that Carlo's son (Davide) appears to be doing a lot of talking with Carlo on the sidelines and possibly making tactical decisions on the field. Which, makes me think Carlo is letting Davide 'cut his teeth' at Everton.
Any thoughts on this?
Anthony Hawkins
320
Posted 13/04/2021 at 13:40:12
The mathematical possibility of Top 4 remained but realistically any teeth left the side around Christmas time.
It's really disappointing to see any opportunity we had to gift ourselves the power to decide given away.
The teams above us aren't super teams and have their own share of bad games but there's nothing left in the Everton tank. Nothing. I wonder what the squad will look like next season as there are plenty of passengers this season. I want to know if Richarlison will go, as was his promise: One more season, I think it was?
The question is where the rebuild starts as there are gaps everywhere.
Robert Tressell
321
Posted 13/04/2021 at 13:43:21
Thomas @316. Thanks for drawing attention to that. More than anything, I'd like to see some of these morons made an example of. Anyone using hateful racist language like that is obviously just plain thick.
Paul A Smith
322
Posted 13/04/2021 at 13:51:47
Imagine we had to sit in Goodison Park during this dour time. The good thing about being at the game is you see all the running off the ball and the true weight of pass etc.
The telly hasn't missed much like but thank god I haven't had to put myself through all that rushing around after work for the anti-climax of watching Everton.
Another thing they didn't miss on Sky was the opportunity to sell Bissouma for Brighton. It would have been lovely to hear them say something like, if Brighton can add sone more quality to Bissouma they can chase Europe next season.
It wasn't even a thought and this is why we are all kidding ourselves.
I see right through it and still kid myself so god knows how believers get on.
As I listened, I thought: "What is the point of Brighton then?" It's the same for us. Someone performs and they are gone.
If the wage bill isn't at elite numbers, you can't have too many good players.
Stephen Vincent
323
Posted 13/04/2021 at 14:00:27
Bill #318, you say we haven't fielded a side that has competed for months?
Last night's team included 8 current full internationals and two current under 23 internationals, we brought on a 9th international. How is that team not equipped to compete with Brighton??
Our three forwards cost pushing 𧴜M (𧴺M when Iwobi dawdled on) and one of them was free. I don't know how much Brighton cost, but I bet it wasn't much more than that in total.
Eddie Dunn
325
Posted 13/04/2021 at 14:22:32
Garry @319,
Yes, I too have noticed that Davide is in his Pa's earhole, discussing tactics, whilst Duncan is sat quietly watching... impotent and abandoned.
I would like to know what they were saying...(translation) " Papa, ..." — any lip-readers out there?
Derek Knox
326
Posted 13/04/2021 at 14:33:39
Eddie @324, I'm not saying I'm an expert in lipreading, or speechreading as it sometimes referred to, but I seem to remember the clip you mention and although my Italian is a bit rusty too, they called it 'Latin', when I was at school. I interpreted it as "Fuck the Football, Papa, I have a cracking recipe for Lobster Linguine, justa likea Mama used to make it!" :-)
Tony Abrahams
327
Posted 13/04/2021 at 14:43:27
You don't need patience to understand the harsh reality, but the harsh reality is that, without patience, then expect to become exasperated. Everton has been a train-wreck of a football club, for a very long time now, and to think otherwise is just like an addict being in denial.
Rodriguez, exceptional, but the most he would play for a Top-4 team would be an hour every few weeks. Sigurdson, is another who can play but can't run.
Davies is honest, Coleman is honest, Mina, every time he looks like he could be okay he gets injured. Michael Keane is our most improved player, but he wouldn't get near a Top-6 side, and Everton, will never be able to go and play higher up the pitch on a consistent basis, whilst he's a regular in the team.
Holgate? The jury is out imo, Digne, hasn't been playing well, but he never gets a week off even when he needs it. I wouldn't keep Olsen, I'd make Godfrey captain. and the only midfielder who I would be personally disappointed to lose would be Doucouré.
But just because I can see progress though (as bad as it is, I do) – that doesn't necessarily mean it's happening!
Kieran Kinsella
328
Posted 13/04/2021 at 14:45:01
I'm a Carlo fan and, with the players available, we were likely to be defensive. However, guys like Richarlison, Digne, Sigurdsson are technically better than many Brighton players. Yet, they didn't display any courage, they didn't do the simple things right, eg, simple passes, getting in space, competing. Why is that?
I suspect it's because a lot of our players are on Easy Street. They leave it to someone else to make things happen; they know they can just go through the motions and stay in the team.
Sigurdsson was good a few months back, before all our injuries, when he had to fight to get back off the bench. Now, he's playing like he knows he's bomb-proof – no matter how poorly he plays. Likewise Digne, he knows he's a shoo-in, same with Richarlison and Calvert-Lewin. Just a bunch of unmotivated, rich boys doing the minimum.
Then we have people like Davies and Iwobi – who do make an effort but are just not very good.
Kieran Kinsella
329
Posted 13/04/2021 at 14:48:41
Tony Abrahams
Good summary. I have to agree on your thoughts on Godfrey and Doucouré, with the rest being highly replaceable.
Thomas Richards
330
Posted 13/04/2021 at 15:47:36
Robert @321,
Disgusting the abuse black players are getting from anonymous social media accounts.
Futile gestures such as Premier League "considering a weekend's ban" won't do it. Nor will taking the knee, another futile gesture.
It needs a captain or manager to lead his team off the pitch every time it happens. Black sportsmen and women need to withdraw their labour for anything to happen.
Imagine the horror of knowing you are singled out for abuse purely for the colour of your skin.
Apologies for going off-topic.
Joe Bibb
331
Posted 13/04/2021 at 15:50:03
Carlo must realise you can't make Donkeys into Racehorses.
Thomas Richards
333
Posted 13/04/2021 at 15:53:10
I would add Digne and Allan to the two mentioned, Tony. Digne is good enough and I would like to see Allan given more time. The rest can go for me. None of them could play for a Top-4 side.
Godfrey is my choice of skipper.
Ian Burns
334
Posted 13/04/2021 at 16:03:04
I recognise most managers are presently outperforming Carlo but I am particularly interested in Moyes and Allardyce.
Even if we had close to our best 11, would they be as motivated as WHU and WBA are at this important stage of the season?
If the answer is "no" then we have to be concerned about Carlo's ability going forward, as he will not attract the super star status type players if we are not in Europe and he is showing he cannot motivate the less than super star status of our present team (James apart).
So my question is given what is happening at WHU and WBA, do we have the right man in situ? (I am not advocating we return to these two, just using them as a well known example to EFC).
Up to last night I remained a big Carlo fan -but on reflection I am just beginning to wonder if he is a great coach driving down the wrong road. Or am I panicking too soon?

John Boon
335
Posted 13/04/2021 at 16:04:35
Thomas (316) you are so right on. There is never an appropriate time for racial abuse and social misuse of communicating your venom.
Football frustration results in cowardly and ignorant rants and responses. Unfortunately, at times we can all be guilty of unnecessary invective, often directed at individual players, for having the nerve to play a bad game of football for Everton.
On a personal level, I myself should never respond to a performance such as the Brighton game before at least 48 hours. I am usually irrational of late for even longer that that. On TW fans are often inclined to use foul language and violent invective directed to either the whole team or an individual player. After a bad game, constructive criticism is usually seen as a weakness.
After seven decades of watching Everton, frustration is an expectation. Unfortunately, I cannot change my support, but I do hope I can at least try to be realistic. I will never resort to racial abuse or foul language. The F-word is often the most effective and needed... but, if it really gets too bad, I can just turn off the TV and read a book. Probably one about Everton in the sixties or eighties, or even better, about living in Afghanistan or any of the other "-stans" where nobody has even heard of Everton!!!
Tony Abrahams
336
Posted 13/04/2021 at 16:34:59
Yes, Thomas I'd keep Digne, and Allan, but they both need to be part of a bigger and better squad. Digne plays too much because we haven't got an adequate stand-in player.
Godfrey needs to develop at centre-half (imo) and Allan hasn't played enough, because of injuries.
The progress I see is pragmatism, but the progress we really need to see is more pace and more quality, which would then result in us having more belief.
Thomas Richards
337
Posted 13/04/2021 at 16:41:48
I wouldn't consider bringing a player without pace into this squad, Tony. First requirement when considering players to buy. The lack of pace in the squad is frightening.
Imo, Godfrey will develop rapidly given a settled position to play in. He has been all across the back four or back three this season. It would be interesting to know his longest run of games at centre half this season.
I would have him as skipper next season purely to lead by example. He has the biggest winning mentality in our current squad, imo.
Tony Waring
338
Posted 13/04/2021 at 16:43:48
Well, after that excess of dross – yes, I know we have an awful injury list – I sincerely hope we avoid Europe like the plague next season because we'd be battered by every other team in it!
Duncan McDine
339
Posted 13/04/2021 at 16:46:40
Apologies for not reading through the other comments, but the recent displays have led to apathy in all things footy-related. The only positive that can be taken from our 'watching-paint-dry' showings this season is that we are not a soft touch these days and will at the very least defend with a bit of togetherness and pride.
In possession and in the final third (which we didn't enter very often), it was like watching amateurs. Injuries aren't helping, but it's no excuse when we play that badly.
Tony Abrahams
340
Posted 13/04/2021 at 16:55:17
People can criticise Ancellotti, Thomas, I've done it myself after a few of our games this season, but the only way he could have done better with this squad, is if collectively, they would have had a lot less injuries.
We lack pace, Rodriguez has guile, but only two forward players to play with, and the thing that gets me, is when people say that Ancellotti is only used to managing better players, as if another manager would do better with this present squad, considering the injuries he's had to contend with.
Seriously this squad might be good enough to win a cup, with a lucky draw, but instead of moaning and saying this manager, isn't used to managing this standard of player, then pray to god that we spend and get him better players, because this is the biggest problem at our club, and only when it's rectified, will it then be possible to argue if Carlo Ancellotti is the right manager for Everton imo.
Thomas Richards
341
Posted 13/04/2021 at 16:59:41
👍
Can't add anything to that Tony.
My take on it summed up perfectly
Paul Birmingham
342
Posted 13/04/2021 at 17:30:37
Spot on Tony@336.
Let's hope there's a positive reaction for the Spurs game, and Everton can get a win.
Brent Stephens
343
Posted 13/04/2021 at 17:35:57
Tony #340, that's a nicely-reasoned post - from somebody who has played the game at a level most of us could only dream about.
Don Alexander
344
Posted 13/04/2021 at 17:45:29
Quite so Tony, the managers above us have prime beef at their disposal. You don't hire the likes of Carlo and expect him to match them with mince.
Tony Hill
345
Posted 13/04/2021 at 18:15:06
Problem is that other sides aren't going to wait for us to assemble a side or indeed squad worthy of Ancelotti. It was a big, big opportunity this year and the manager hasn't been able to fire the team up.
I don't think it helps at all when he indicates that he thinks his players aren't good enough. On a simple psychological level that must be demoralising. And this is a thoroughly demoralised team, just when we needed the opposite.
I think Ancelotti cops a lot of the blame. We can't keep pretending that we're a couple of transfer windows away from fulfilling ourselves. Work with what you've got and make yourself tough and confident. We have injuries but we've been like jellies too many times under this manager.
He needs to improve dramatically.
Paul A Smith
346
Posted 13/04/2021 at 18:29:14
Tony Abrahams making some good points amongst his points. I don't think our players are living on easy street though?
Maybe some in the sense they'll play regardless because of injuries but on the field I think they have got it tough and frustrating.
James annoyance at Richarlisons passes yesterday was clear to see. Siggurdson looking up to the sky when he couldn't adjust his feet for a break away pass.
I am getting sick of the performances but I can see some of the reasons why.
Early on in the game Holgate intercepted in midfield and played it simple, we broke and Richarlison had the ball. James is 8 yards to his left and somehow he played it straight past him.
Can anyone honestly say Richarlison has improved technically since he arrived? I doubt it. His passing is an insult to Brazilians.
Siggurdson is flat on his feet so many times in a game, that image where he looks like he has stood up off the ground but he has simply put the breaks on for a poor pass played behind him - is becoming too familiar.
Tom Davies doesn't get on the ball enough to control any play, James is gonna end up picking the ball up from Centre Backs just to see an attack build up.
He is already going deeper to try and force the play and the movement ahead of him is slow and predictable.
Doucoure was a big miss yesterday with the lack of energy we displayed but we need our next midfielders to be better than him or this passion is more and more pointless by the season.

Darren Hind
347
Posted 13/04/2021 at 18:36:34
You surprise me talking about Allan as the future, Tony.
He is at an age when time catches up with tackling machines. Once these non-footballers start getting muscle tears through stretching for a ball that isn't theirs, the decline is usually rapid. He won't stop getting these injuries in his 31st year...
Paul A Smith
348
Posted 13/04/2021 at 18:40:48
I think Darren is right about Allan and it's something I have been thinking since his injury. An awkward injury for any age group but, at 30, a big worry.
A few of us said on here he didn't look right in his return the other week and it appears now that it was because he hasn't recovered from the injury.
Its a shame if it continues because, as a fit performer, he has been a good player and often a driving force for us.
Tony Abrahams
349
Posted 13/04/2021 at 18:43:46
You might be right, Darren, I personally see him as more than a tackling machine, but it's also why I said "as part of a bigger and better squad".
Andrew Dempsey
350
Posted 13/04/2021 at 18:52:26
I'm going to stick my neck out and say: Carlo Ancelotti is the wrong man for the job.
It will not take another two transfer windows to make this assessment a fair one. It's pretty clear right now, for anyone with eyes.
Duncan Ferguson is the man we need right now to improve our current team. We don't need to bring in more overpaid players to play slow, uninspiring football, who we then can't get rid of.
Once the crowds return, this manager's style of football will not be tolerated, and he'll be booed out of a job at some point next season. There is no sophistication to anything he's done in over a year.
The problem Klopp had in his first season or so was being too adventurous and attacking, raising concerns over defensive frailty. This manager is simply not intense or motivational enough to get us playing the football required at the top end of the Premier League in the 2020s.

Thomas Richards
351
Posted 13/04/2021 at 18:52:55
What's a non-footballer?
Grant Rorrison
352
Posted 13/04/2021 at 18:59:21
Thomas 351. Most of our first eleven?
Tony Abrahams
353
Posted 13/04/2021 at 19:06:23
Nothing to do with playing the game Brent, it's more to do with watching it mate. A goalkeeper, five defenders, another sitting in midfield, leaves three of the slowest runners in the league ahead, but also behind a very isolated Richarlison, and you wonder why we can't create?
Put pressure on Everton and they play backwards, and if you've ever played against a team that constantly play backwards, then it's never going to be one of your harder matches. Ancellotti has made us much more pragmatic, now he needs the players to make us cleverer and more offensive, otherwise the exasperation will grow!
Colin Glassar
354
Posted 13/04/2021 at 19:13:43
It's amazing how so many 30 year+ players flourish in European football and even some in this country (eg Cavani, Ibrahimovic, Larsson etc) but the Logan's Run crowd on here wouldn't even consider players in their late 20s let alone a decrepit 30-year-old. No resale value!!
Give Carlo the players he wants – teenagers, 20-somethings, or even ancient 30-year-olds – and he will get the job done. ICIT!!
Phil Bickerstaff
355
Posted 13/04/2021 at 19:19:02
It's great, isn't it?
We are playing with a depleted squad when we have a centre-forward who is playing in the quarter-final of the Champions League, a winger who is doing good at Southampton, and potential first-team youngsters on loan.
We cannot put together a full bench.
Colin Glassar
356
Posted 13/04/2021 at 19:26:59
Apart from Kean we have no one of any value on loan at other clubs (Braithwaite sounds decent) the rest are average to crap.
Paul A Smith
357
Posted 13/04/2021 at 19:29:19
Phil do you think we would have James and Doucoure if it wasn't for the wage losses of Walcott and Kean?
Brian Harrison
358
Posted 13/04/2021 at 19:48:09
All I have heard from fellow Blues for months is if we win our games in hand we will be in the top 4, have we not learned the only thing this group of players excels at is letting us down. We wont make Champions league and I doubt we will make a Europa league place. I read on twitter that Simon Jordan on Talksport said why did Everton think signing IWobi would help them get a Champions league place, surely the question should have been how come anyone of any football knowledge would sign Iwobi for £30 million. Just ask your regular match going Arsenal fan, they would have told you he was a waste of space. The other classic is Sigurdsson not a bad player on his day, but never in a million years is he a top midfield player. Swansea must not have believed their luck when we started the bidding at £30 million and they knocked it back and we kept coming back until they actually stopped laughing and sold us him for £45 million. Even Spurs rightly decided to sell him because they knew he wouldnt be good enough to play at the very top level.
I don't know whether getting Moshiri on board has helped or hindered our progress, apart from his poor judgement in managers he has backed everyone of them financially. We will because of his finances end up with a new stadium, but Sunderland built a brand new stadium and its hardly been the panacea they hoped for. So maybe when its built we just have nicer surroundings to watch the same mediocrity that we have been served up for the last 40 years.
The academy is full of ex Blues, but sadly they are the ones who managed to win next to nothing in their careers, so is it any wonder that we don't produce young top quality players when they are coached by such mediocrity. Now I know you can get some excellent coaches who won very little as players but to have a club full of ex Blues just to keep some misty eyed member of the board happy makes no sense.
Michael Boardman
359
Posted 13/04/2021 at 19:57:43
0-0 vs Spuds. Whoever kicks off has 100% possession whilst the others organise a defence - then vice versa second half. Love this free flowing football between footballer 1 and footballer 2.
Michael Boardman
360
Posted 13/04/2021 at 20:03:37
Andrew [350]. Duncan doesn't want it

Joe McMahon
361
Posted 13/04/2021 at 20:22:42
Brain @358,
I agree with every word!
Eddie Dunn
362
Posted 13/04/2021 at 20:29:35
Derek, if you need a straightman, I'll work with you!
On the subject of age, it isn't just about the numbers but whether you have players around you to do the water-carrying. I imagine Pirlo was last in the Bleep tests!
Good old Barry could read the game and could get away with his speed (or lack of it). Keane needs Godfrey alongside him. Remember in the 80s how the Rat could get us out of trouble with his burst of pace... and that was in an age when everyone marched up to halfway and played offside.
if we had a pacey midfield, we could get away with two slow centre-halves but unfortunately, we are blessed with a midfield of VW Diesels in a world of Ferraris.
Sean O'Hanlon
363
Posted 13/04/2021 at 22:00:49
One of the main weaknesses in the Everton squad, as well as the Manager, is their passing. Last night, was it 30, 40 or 50 bad passes? We must be the worst in the Premiership. Does anyone have any figures on our passing, or lack of it?

This may be one of the reasons Everton pass backwards or sideways, because they cannot make a decent pass going forwards (apart from the odd freak occasion) The repercussions of a bad pass cannot be underestimated.

1. We lose possession
2. We give the opposition the chance of a goal
3. We lose the opportunity of creating a chance of scoring
4. Bad passing becomes contagious and spreads like Covid
5. Creates a lack of confidence, which exacerbates bad passing.

I believe any player who makes a bad pass should have a percentage of their wages deducted. It is inexcusable and accounts for our pathetic stats during the game. The opposition always have 3 times more corners than us, more shots on target, more shots off target, more possession. Why?

Because Everton cannot pass the fucking ball!

Ancelotti WHY are you not addressing this obvious fault in training?!
Danny O'Neill
364
Posted 13/04/2021 at 22:17:03
The manager and the performances are rightfully being criticised recently as they have been frustrating, dull and not good enough.
Howard Kendall mark one was almost booed out of a job by the pack after 30 months let alone 15 or 16 months. Short termism born of frustration is not the answer. Duncan Ferguson because he won a match and picked up a ball boy is not the answer. Carlo Ancelotti may not be the eventual answer, but I'm certain that when he leaves, he will leave us in a better place than when he picked us up. Repeating myself, I liken it to Chelsea & City's approach of gradually improving the manager and the profile of the club over years. Not months.
Doucoure and Godfrey are stand out as to the type of player in this squad that would survive a magical cull if we could have one overnight. Allan has improved us when fit. Digne is one of the best left backs in the Premier League and James Rodriguez is pure quality when used sparingly. That's how squads and individuals are managed in the modern game. Richarlison and DCL given the right service can trouble any team and score goals; when given the right service (excuse the repetition) being key. Crystal Palace aside; they should have put that one out of sight between them.
The squad has improved but still needs the next phase of improvement and depth adding. It is the great first 11 but thin squad we all feared at the start of the season. Those fears are now founded as we are subject to inevitable injuries that see us exposed and peeled back to what went before.
Age is a misnomer in my opinion. Dreams of building a team of 22 year olds that will conquer the world and dominate for then next decade are just well intended dreams. We need a combination of adding ready made and proven quality (e.g. Allan, James & Doucoure) alongside young potential (e.g. Godfrey). I don't care for resale value, it is more about do something now to get us back on the football map quickly. The long-term stuff can get done in the background concurrently.
We are playing with the players we have. Slow, pedestrian, instinct to look sideways and backwards; it is engrained into some of them.
Playing forward starts from the back. Some rightly called that a centre back is not a priority with recent talk of Koulibaly. I tell you what, start next season with a back 4 of Coleman (or Coleman replacement), Digne, Godfrey and Koulibaly, and Everton are not playing backwards and inviting the opposition onto them.
Apologies for being an apologist. I prefer to call myself an optimist. We could still limp over the line to 6th or 7th and claim a European spot. I know some don't want that but I do. And it would represent progress before we go and further rebuild in the summer. With 4 or 5 similar signings to last summer, our starting 11 is practically non-recognisable from what Ancelotti had to select from when he arrived.
David Midgley
365
Posted 13/04/2021 at 22:20:22
Tony #340. Yes, he might have done better if the squad less injuries. However, at the start of the season they didn't look fit. They didn't look as if they could last ninety minutes then and they're no better now.
Most of them don't have natural pace but with training you can run faster and improve your stamina most people on here will know that. Unfortunately the people at FF don't seem to.
They haven't from the start seemed to have a pattern of play, they don't seem to have rehearsed anything. From such a vaunted manager I expected more.
It's like an old Mickey Rooney film where they all rush on stage and shout " Let's do a show ".
They're like a flash mob but not very flash.
Carlo is the captain and in command of SS.Everton to get its speed up I don't expect him to run down four decks and throw a couple of shovels of coal into the boiler there are others employed to do that, however, when he's on the bridge I expect him to be in control and guide the ship through turbulent and stormy waters. At the present time he's more like Capt. Pugwash than Capt. Nelson.
Brian Wilkinson
366
Posted 13/04/2021 at 22:29:30
Brian@358, and there lies the problem, all yes men in the academy and our media.
Apart from Ian Snodin, not one who will speak out.
Too late in the Day, due to his other commitments, but Neville Southall, Peter Reid, even Andy Gray would have done it their way, apart from Gray, who was already sitting on mega money with sky,ever wondered why none of the above were offered some kind of work at Everton.
Could you have seen Sheedy, Jeffers and the likes having a go at some of the players.
Have you ever heard Graeme Sharp be positive, or point out our problems, even years back we had Dave Hickson doing the Goodison tours, another likeable guy, brilliant player, but too nice for his own good.
Joe Royle had us right, but never gave him the backing to move Everton forward.
Bill still at the club, that's the problem we have, too many of the past hanging on, letting sentiment get in the way of taking the club forward.
As long as Moshiri has A teary Jiminy cricket, sat on his shoulder as his voice of conscience, we are going nowhere fast, but until that stadium is built and he cuts the ribbon, with a tear in his eyes,do not expect anything to change much, just yet.
Danny O'Neill
367
Posted 13/04/2021 at 22:31:45
I like your nautical references David!
You can probably enhance a player's pace through training, but I don't think you can make players faster much beyond their natural pace.
What you can do though, I agree, is improve their speed of thought and decision making. That can be a decision to make a run into space or to play the ball quicker.
Too many of our players are too pedestrian in the mind as well as with their feet. Also, they often don't have movement in front of them to influence a decision, so they turn inwards and backwards as there is nothing on in front of them.
Jason Li
368
Posted 13/04/2021 at 22:37:22
Putting my brain cell back in, I wonder if playing James deeper would be much better, more like an 8.
Richarlison, Godfrey, Coleman, and wait for it Iwobi are the only players who have gone on long stretches up the pitch with the ball at their feet. Yes, Iwobi missed a great chance against Brighton at the end. But: he did run a long distance to get there to be in a position to take a shot. And also in a few games this season, has gone across from the touchline to the centre and it's great when it happens (yes we want more of this).
So why not have James who rarely loses it, play deeper to get the ball off Davies often so that possession is guarenteed to go up the pitch on the deck. Then with Richie and Iwobi in space around him picking up the ball to travel up as far as they can go. Both these two thrive off a ball into feet facing the defender and can travel.
The only problem with this set-up it would mean Siggy gets dropped, hmm..
Summary:
>James behind Richie and Iwobi means he can find that ball as he's the man that can make the connector pass.
>James waiting in the number 10 position and the second furthest forwards means he hardly gets the ball, and then Richie hardly touches the ball, so our two best players touch the ball the least every game.
David Midgley
369
Posted 13/04/2021 at 22:42:17
Tommy #310
Put some players names up, go on I'm curious.
Kieran Kinsella
370
Posted 13/04/2021 at 22:45:09
Brian Wilkinson
I agree with you except Sheedy who nice or not seemed to be in his element when he coached the younger kids. He oversaw Dowell, Kenny and co who were the best in the age group. Something went amiss when they tried to push on from the under 23s to the first team. But Royle was definitely a straight shooter. I think Stuart and co just like basking in the adulation too much to rock the boat. While Jeffers is probably thanking his lucky stars we keep offering him gigs.
Martin Mason
371
Posted 13/04/2021 at 22:54:43
Jason, I believe James best position is deep on the RHS with the freedom to move Forward as he wishes. His worse position is where he played Monday in a front 3. He has incredible skills which are good in getting the ball forward from defence.
Tony Hill
372
Posted 13/04/2021 at 23:04:40
Jason @368, well said about Iwobi. Lazily blamed more than others as usual on here after last night, the lad had some poor first touches as he got into the game but then was the only one looking to inject some pace and adventure. He made his own chance and at least wanted to go forward.
It would be nice to see less bile about him.
Danny O'Neill
373
Posted 13/04/2021 at 23:06:17
Leaving my Sheedy the player tinted glasses aside, he seemed to be held in genuine high regard as a youth coach. There are many players enjoying a career in the game who came through under his stewardship.
The U23s goes back to other debates. There is likely a problem at Everton in the relationship between Finch Farm and the first team, but I'm in the camp there is something fundamentally flawed with the set up throughout football.
Martin Mason
374
Posted 13/04/2021 at 23:08:40
Lingard and Ali before they are snapped up.
Brian Wilkinson
375
Posted 13/04/2021 at 23:23:34
Kieran, fair do with Sheedy, whatever the reason was something is not happening between the Youth set up, and the step up to the first team, however I stand by all the others.
Our biggest loss for me was Joe Royle, should have backed his judgement in the transfer market, let him walk away, way too early.
Danny O'Neill
376
Posted 13/04/2021 at 23:38:27
I'm a bit undecided on Royle the manager Brian. I have no recollection therefore opinion on the player.
I know he's a great Evertonian. He won the league with us as a player and my father spoke fondly of him. He won our last trophy as a manager and we had what felt like a great 18 month period with him at the helm.
But I also remember us not playing particularly great football. Committed? Yes, absolutely and we all want to see that. I remember coming home and going to the match with my best mate Dave (RIP - taken too young). He warned me that we were not great to watch. Sheffield Wednesday at home. I think Duncan scored the opener but we lost 4 - 1. Same season we won the FA Cup but were dismal in the league as I recall.
I do agree with you and the backing thing though. I can't remember the player, but wasn't it the Norwegian forward who went onto have great success at Chelsea he wanted to sign for £1m and the board would back him because they'd never heard of him??
Brian Wilkinson
377
Posted 13/04/2021 at 00:06:45
Yes it was Flo, Royle was very unlucky, Kanchelskis dislocated his shoulder, and was out for 6 weeks, the week he came back, we lost Duncan Ferguson, when he had to serve a 3 Month prison sentence.
On top of that we lost out to Nigel Martyn, when Peter Johnson had Martyn attend his Park hamper depot, instead of Goodison, then he gave Martyn directions to get to Leeds.
Royle then brought Gary Speed in, but just as night always follows Day, we got hit with injuries to Hinchcliffe, Kanchelskis, Watson, Short, Parkinson, Grant and Ebbrell.
Danny O'Neill
378
Posted 14/04/2021 at 00:23:24
Flo. That was it Brian. And what a great top flight striker he proved to be!
You highlight the fact that injuries are part and parcel of the game. Building a depth squad is key to success in to modern game even more so than previous generations. Okay, and account for the odd prison sentence!!
Nigel Martyn first time around. Apparently all set to sign for Everton but the Chairman / club didn't convince so he went to Leeds. We bought Simonsen right for around ١M.
Call me cynical but we paid Tranmere, owned by our own Chairman at the time, ١M. So we shifted ١M of Everton's money into his other holding for someone "sold" as a potential future England keeper as opposed to signing the actual England keeper.
Call Bill what you like but Peter Johnson was a fraud of the highest order.
Dale Self
379
Posted 14/04/2021 at 00:25:27
Royle was not the problem, Peter Johnson was.
Don Alexander
380
Posted 14/04/2021 at 00:43:13
Danny, it was Tore Andre Flo, 6'4" like Ferguson, but with the desire to actually put a shift in. For Chelsea he scored 34 in 112 games, nearly one in three for pre-Abramovic ordinary Chelski. Ferguson, with natural talent Flo could only dream of, scored 58 in 231 for us, one in four.
And yet some of us revere the lazy slob, and u-no-who employed him as a totally unqualified (but no doubt very cheap) coach.
Yet plenty of us still openly wonder what goes/doesn't go on at USMFF with our plethora of otherwise destitute, unsuccessful, unqualified ex-player coaches all choosing to grovel at the feet of our self-proclaimed greatest Evertonian, who's still our fucking chairman, for a living!
Liverpool, you know, the club who've won 16 trophies since we won our last one, have long since dispensed with the sentimental "boot-room" mentality seized upon by Kenwright twenty years ago, but twenty years too late of course, as the way to achieve success. They've had no ex-players at all for years, and yet it grinds on at USMFF.
I suggest that every manager this century took/takes comfort from the fact that we're infested with Kenwright-loyal inadequates at USMFF (the consistent cause of every manager's own alleged failure when they apply for their next job I'm sure) and I believe that the football world at every level agrees with that assessment, seeing him as the softest, most-deluded bloke anywhere near a so-called top-level club.
But when he last spoke of him Moshiri announced that Kenwright had a newly enhanced role.
Jeez!
Darren Hind
381
Posted 14/04/2021 at 00:51:51
Hahaha,
Here we go again. Another manager failing and the FF fact finders are back out blaming the junior coaches.. 600m on players and managers in five years and the best people can come up with is to attack proper Evertonians about whose roles they have no clue.
Nobody and I do mean nobody on these pages has come up with anything to suggest they have a scooby about what these ex players do but they are non contributing "yes men"...Where the fuck do they get this stuff from ? Its utter unsubstantiated drivel.
Ask yourselves when this clubs problems started. Then ask yourselves how long these ex players have been coaching the juniors and see if you can spot the enormous fuck off anomaly in your argument.
Not only have we made a steady stream of managers among the richest failures in sport, we have armed them with a 500m war chest to turn us into the ugliest team in football ....And people point the finger at the likes of John Ebrell and Leighton Baines ?
There are not many happy clappers among the match going faithful and they will not tolerate the shite Carlo Ancelotti and his expensive coaching crew have come up with for over 15 months. As Andrew above points out. The boos will be ringing in Carlo's ears for for days if he tries to serve up these home performances in front of a crowd.
I'm reading the excuses with a sense of disbelief. Carlo brought in a player who has long since been recognised as a 1-3/4 performer. Sure he is blindingly talented once a month, but the rest of Carlo's signings do not have a creative bone in their collective bodies.
Long established game spoilers like Sam Allardyce and TGT are sending their teams out to play a standard of football which is way, way beyond the shite Carlo is serving up.
In a season where other clubs seem determined to blow their chances of a top four place. Carlo has repeatedly sent his team out to stifle the moment rather than seize it.
There is a very stark difference to being positive and nailing your colours to a broken mast. You would think people who have steadfastly supported a steady stream of piss takers would have realised that by now.
Make no mistake. As soon as crowds are back. Carlo will either have to grow a pair and put an end to his spoiling approach or he will be run out of town by a Goodison crowd who have had a belly full of negative shite. Shite which has achieved nothing in five years - Cept of course a nice little pay off for the piss taker.
I blame Franny Jeffers meself
Danny O'Neill
382
Posted 14/04/2021 at 00:55:45
Can't argue with that Don.
Ferguson's prior links with United?
Mourinho and Ancelloti's prior links with Chelsea?
Pellegrini, Mancini & Pep's prior links with Man City?
Klopp's prior links with Liverpool?
Be proud of heritage and tradition, but get rid of the sentiment and focus on the future.
Danny O'Neill
383
Posted 14/04/2021 at 00:59:54
Just like we booed Kendall and handed leaflets out.
Darren Hind
384
Posted 14/04/2021 at 01:22:10
Oh not this foolish, foolish argument again.
a handful people handed out leaflets not forty thousand. Howard may have inherited a poor squad, but he never ever tried to spoil games like this manager. Unlike the current crop of happy clappers, people had expectation back then...
Keep up the appologies. The excuses and the thirty five year old whataboutary. Its that sort of "positivty" which makes Moshiri believe he is on the right track
Danny O'Neill
385
Posted 14/04/2021 at 01:26:23
2 - 3 people? Convenient twist on history.
It was a pretty dire situation in December 1983.
I agree though, sticking with a manager who you could see was trying to sort out the shit of previous neglect was important.
Hold your nerve as they say.
Don Alexander
386
Posted 14/04/2021 at 01:30:22
Dazza, you have preciously waxed lyrically in condemning Kenwright and the depths to which he's reduced our club, and I've openly agreed with you.
You rant on about five years of general crap, and you're right in my opinion. But to blame Carlo for them is bizarre. He inherited a basket-case club, for the past two, and nearing three now, decades. He's been here less than two years.
You (again) rant on about critics of the Everton old-boys squad of coaches (and Ebbrell and Baines never entered my head when I posted - I'm focussed on Unsworth and Ferguson) and whilst I have no incontrovertible facts about their input, the quality of play and fitness, and lack-of heart we see in the first team squad reminds me very much of the two of them throughout their careers with us. Bog standard on a (rare) good day.
Reflect please on your own demand for proof of my opinion, and then explain what proof you have Dazza of any measure of success being delivered to the team by the years-long Kenwright appointed ex-players at the top of our coaching tree, manager after manager after manager after manager after manager after manager, as is now the case in their very comfortable "careers"?
Kieran Kinsella
387
Posted 14/04/2021 at 01:30:52
Darren
Were you the man with the Xerox by any chance?
Darren Hind
388
Posted 14/04/2021 at 01:33:20
Don Alexander
You make a mistake if you think I was responding to you
Danny O'Neill
389
Posted 14/04/2021 at 01:34:18
Ah I see it's been edited to a handful vice the original 2 - 3.
Fair one. Play it down all you want, there was discontent in December 1983. Big discontent. And rightfully so, the football being served up was dreadful but you could sense we were trying to do the right thing.
That was 30 months into Kendall's regime and we gave him time to rebuild. His first trophy came 3 years after his appointment.
Don Alexander
390
Posted 14/04/2021 at 01:45:47
Dazza, I apologise for assuming you'd for once deigned to respond to lil' ol' me but the fact remains you were criticising some of us, so I ask, again, what "scooby/ies" (they appear to be very important indeed to you, nobody but you possessing any in your opinion) do you have to underpin your wholly unexplained adulation of the coaching crew appointed at next to no expense by your explicit, and my no less explicit nemesis, Kenwright?
Darren Hind
391
Posted 14/04/2021 at 01:47:32
Utter bollocks.
Liverpool was in the grip of a quadruple dip recession. Many people chose to do other things with what little money they had. We were regularly playing in front of many empty seats even before Howard got here.
Howard inherited a poor side, not one choc full of internationals. Any protests were against the entire club and its lack of ambition while the Shite were winning all before them.
Lets not try to make tenuous comparisons in an attempt to apologise for the dross we see now.
like the mugs before him. Ancelotti has been backed to the hilt by this chairman and he is still producing eye hurting shite. Any boos from the Goodison faithful (and there will be boos) will not be directed at the club. They will be solely directed at him.
By the time they get something to eat and a pint, going the match cost your average supporter about a grand. It's so much harder to happy clap when you have parted with a huge chunk of your disposable
Danny O'Neill
392
Posted 14/04/2021 at 01:59:28
I like how you describe other people's opinions. Utter Bollocks and Foolish. That's classy.
If I recall the 80s then the whole country was in recession.
Acknowledged the city was impacted harder than most and I personally suffered directly as a result.
Tenuous comparisons? Everton had only last won the league 11 years when Howard took over and were still considered one of the the "big 5".
I think they are relative comparisons. Manager comes in and takes over shit show and needs time to sort it out.
Some wanted / want him out because he hasn't done it within 15 months. But then some never wanted him.
I get that. It's an opinion, which is fine. But even though it is different from mine, it isn't utter bollocks or foolish. You do have a valid and good opinion for what it is worth.
Danny O'Neill
393
Posted 14/04/2021 at 02:02:51
Nice editing again. In fairness, that's fine to get your point across, which I respect.
Not sure where the empty seats thing came into the equation. Thought we were talking about what went on on the pitch, the transfer market and and training ground??
Kieran Kinsella
394
Posted 14/04/2021 at 02:03:43
Darren's alternate universe of a Goodson devoid of happy clappers. On planet Earth when a plane flew over protesting Kenwright and KEOIC. This tough to please crowd gave the man a standing ovation. He got another one for hugging Sammy Lee. Fat Sam got one for chewing gum while "TGT" got the biggest one of all for walking out on the club. Meanwhile "real Evertonians" like Barkley were hounded by boo boys. As was Stones when he tried to play "joined up football." And if Franny Jeffers who walked out on the club at the first opportunity, came back for a whinge session then left again before focusing on domestic abuse is a "real Evertonian" then God help us.
Danny O'Neill
395
Posted 14/04/2021 at 02:11:04
I'm a shift worker and off to bed.
I have acknowledged the "pack" mentality and personally refrained.
I like to come on here to debate with Evertonians about all things Everton and football, whether I agree or not.
But "utter bollocks" and "foolish". If you are going to cry wolf and claim the pack circles on you, just be conscious of what you say to other people yourself.
I leave it there and revert back to not responding or commenting.
Darren Hind
396
Posted 14/04/2021 at 02:32:34
I think when you repeatedly accuse people of wanting the team to lose and not being an Evertonian because they are criticising a manager, it rings a little hollow to act wounded when the responses you receive are a little robust
Crying wolf ??? Not me its footy debate alls fair and if people think I'm talking bollocks. They are perfectly at liberty to say so.
If you are going to give it out when you think it will go down well with the majority...You have to be prepared for what comes back over the net.
Derek Thomas
397
Posted 14/04/2021 at 03:05:24
TweedleDon says its the coaches and Kenwright.
TweedleDaz says it Ancelotti.
TweedleDegs says it a bit of both, with some...in no particular order...Moshiri, Brands, Walsh, Koeman, and probably others thrown in.
I will say though, in the short term...with Kenwright, Coaches, DoFs - all medium to longterm problems and potential causes - Covid, a lack of crowd (and cushions) has given Ancelotti somewhat of a pressure free ride.
Don Alexander
398
Posted 14/04/2021 at 03:59:32
In fairness Derek, Dazza and I have together gone on for years denigrating Kenwright. That said, I deplore with many, many other fans the mediocrity spewed out from the coaches at USMFF in terms of performance in the Premier League during the tenure of our last six managers.
In all that time we've had the same Kenwright, the Kenwright Dazza deplores, appointed ex-players as coaches, almost all unqualified on appointment by Kenwright, and yet he bizarrely defends them in massive contrast to the guy they owe their livelihood too, the guy he denigrates as I do!
Dazza (or anyone else) again also refuses to answer my polite question to him seeking enlightenment on why he's so enamoured of his/our Kenwright coaches. Bizarre!
Danny O'Neill
399
Posted 14/04/2021 at 06:35:08
I wondered when that would eventually come to air.
For the record, I didn't say anyone was talking "utter bollocks". Just using another posters quote. I don't think you do for what its worth.
Totally agree with you, as I have done many times, if you post, you are there to be agreed and disagreed with. Debate is healthy and to be encouraged, even when people disagree.
For the record I have never accused of you or anyone wanting Everton to lose or not being an Evertonian. Very convenient twist of words that I never used.
For the record, what I said is that I believe you want Ancelotti to fail. That didn't mean I don't believe you to be less an Evertonian than me or anyone else here. I don't think you wanted or want him here. I even think, in fairness, you've pretty much said that yourself. That is what I meant and could have worded it better. To twist it like you have is inaccurate. We've all watched managers and players we'd rather not have at Everton and wish they weren't here. I'm no different and doesn't mean I want my team to lose or don't support them.
I realised that could have been worded better and apologised. The apology was, as is the right, treated with contempt.
Contempt to accept an apology can be treated with equal contempt.
Thomas Richards
400
Posted 14/04/2021 at 08:10:09
"proper Evertonians",
"There are not many happy clappers among the match going faithful"
"By the time they get something to eat and a pint, going the match cost your average supporter about a grand. It's so much harder to happy clap when you have parted with a huge chunk of your disposable"
Suggesting?

Tony Abrahams
401
Posted 14/04/2021 at 08:18:47
They must have been quite fit David M, because that was when they enjoyed their best period throughout the whole season.
Next season will be more interesting though, because I'm sure a lot of managers looked at this season's condensed league, and maybe held their players back a bit?
I remember some people were writing City off after ten games, but it was obvious that they were just going through the gears, although Guardiola has been lucky with injuries this season and also has a squad full of quality players.
You can make a player fitter, and sharper, but it's not so easy to make them quicker, and anyone who thinks they can, should be knocking on the training ground doors of every EPL team imo David, because if anyone possesses that ability, I'm sure they'd become a millionaire coach very quickly.
Ian Horan
402
Posted 14/04/2021 at 08:51:57
Having recently overstep the mark on a live forum resulting in a rightly enforced temporary ban I find myself now reviewing posts in a more philosophical manner. The one thing that constantly appears here is comments such as " football fanboys" " proper Evertonians" these comments are so disrespectful. Not every Evertonian can attend match days at Goodison due to cost, availability of tickets, geographical location, I could go on but the one thing that stands out is all our passion for Everton a person who cannot attend hi.e games is no less an Evertonian.
We all have opinions and views and the so called debate many on here say the love to debate is only a debate when you evaluate the facts of the said/ typed word and respond accordingly. To critise others views and belittle an opinion with name calling says more about the person doing the name calling
Debate is a two- way street, I see pockets of people rounding the wagons and taking things to personally. We have been an also ran club since the brief limelight days of the 1980s. We are however now run by an astute very successful businessman and his associates. Good, bad or indifferent I intend to enjoy the ride and accept there are only 3 domestic trophies available with some exceptionally funded clubs mopping them up yearly. change aint happening over night 😴
Danny O'Neill
403
Posted 14/04/2021 at 10:00:53
Like Liverpool last season and prior to that Tony. Not many teams get away with not having to deal with injuries to that degree.
Next season will definitely be more interesting, especially as, all being well, the fans will be back in the grounds.
Colin Glassar
404
Posted 14/04/2021 at 10:06:33
This thread still going? All I can say is, ICIT and UTFT!! As The Beatles sang, 🎵We can work it out🎶
Danny O'Neill
405
Posted 14/04/2021 at 10:27:40
I'll sing to that Colin, 8 days a week.
I see more links with the Norwich right back this morning. £30m being touted.
I don't know enough about him but many see if as a good option. As I've said previously, I just wonder if Norwich's imminent promotion not just affects the price, but the feasibility of it happening full stop?
Chris Williams
406
Posted 14/04/2021 at 10:31:49
I think the issue next season might be all the international tournaments, including the Olympics, in the close season. It usually has a knock on effect the following season, and signings can be delayed as well.
We'll be shifting out a lot of players at the end of this season too, so the squad, even enhanced, will be under pressure again.
Paul A Smith
407
Posted 14/04/2021 at 10:42:10
Just caught a Talksport clip on youtube where Simon Jordan was speaking of Evertons top 4 chances going forward.
Best realistic analysis i've heard in a while although its not nice as blues to keep waiting.
Danny O'Neill
408
Posted 14/04/2021 at 10:53:05
We're not ready yet Paul, although it's that catch 22. If we could have done it (past tense), you are then shopping at Waitrose rather than Asda.
Usual teasing and flirting by Everton but realistically the best we can hope for is to limp over the Europa line now.
For those who want it that is. I appreciate not all believe it worth the hassle.
David Cash
409
Posted 14/04/2021 at 11:40:59
Ian Horan
I came back from NY about two years ago. I didnt get to any games in four years. I don't consider myself to be an inferior blue to anybody. What I do know through going to GP all my life is that it is a very tough crowd. I don't consider myself a happy Clapper either. So when I see somebody posting there are very few Happy Clappers at Goodison I don't take offence. I agree.
As for calling former players like Ebrell, Baines. Unsworth and the rest of the junior coaches "proper Evertonians". I am at a total loss as to why anybody would find that disrespectful.
There are some on here who always appear overly keen to be offended.
Let them get on with it mate - Morning Thomas just popped in to say Hello. You never disappoint.
If I spend money and the day to go to a match, I am far more disgruntled if we play badly Than I am if I just switch the box on for 90 minutes and enjoy a beer. Especially if the weather is shite and I've had to have a battle with the Mrs to slope off. I' m Still a passionate blue either way.
I predict The old lady will be bouncing next season. When Carlo proves to be a massive draw in this summer's window. Let's not forget either. There is still all to play for this season
.
Paul A Smith
410
Posted 14/04/2021 at 11:42:32
Its a general football thing Danny. Unless our wage bill rises we stand still.
How many teams would Harry Kane change? He could make about 6 or 7 teams title contenders and its so hard for us to get one player that good.
Barry Rathbone
411
Posted 14/04/2021 at 12:06:46
Far better we don't reach Europe we need angered focus this summer something this club avoids at the drop of a hat
" we got Europe"
will be a complacent justification to the same shit next season.
I warned about complacency last summer and it's panning out exactly as predicted Carlo deserves the boot if he makes the mistake again
Danny O'Neill
412
Posted 14/04/2021 at 12:17:28
David Cash, I don't know what is more painful. Being locked in the house with the wife saying it's only game of football (yes, even after enduring me for 29 years) or being on the train back to London with jubilant away supporters having spanked the best part of £250 all in to be disappointed.
Thomas Richards
413
Posted 14/04/2021 at 12:28:38
"Morning Thomas just popped in to say Hello." (again)
Morning Casho
You have more comebacks than Lisa Minelli
Colin Glassar
414
Posted 14/04/2021 at 12:36:40
Danny, he's a player all of Europe's top teams are looking at. He's a brilliant prospect who will be worth much more in the coming years. He was the standout Norwich player, for me last season more so than Godfrey, Cantwell or Buendia.
We always seem to be linked to good, young players only to miss out at the last minute eg Maddison, Dele Ali, Kyle Walker, Adam Lallana etc
Ray Robinson
415
Posted 14/04/2021 at 12:52:20
Ancelotti has not played a blinder this season, that much is clear but NO manager can coach Gomes Sigurdsson, Rodriguez, Davies to suddenly acquire more pace, Pickford to grow a few inches and forwards to develop innate predatory instincts. I can't really judge Ancelotti until the midfield has had a further drastic overhaul with some much needed pace, dynamism and energy. Even at 67 and with a gammy knee, I reckon I could give some of those tortoises a run for their money.
Without Allan and Doucoure, we're playing like we did at the back-end of last season. Why is anyone surprised? Forget Europe, I'm surprised we have as many points as we have.
By the way, Buendia is undoubtedly a fine player, but does nobody else think he's also a little on the slow side and a bit like Gomes and Davies in terms of his tackling discipline?
Danny O'Neill
416
Posted 14/04/2021 at 13:13:27
Apart from Godfrey Colin. From what you and others are saying, lets hope the club has that relationship with Norwich.
Kieran Kinsella
417
Posted 14/04/2021 at 13:22:59
I wonder if Norwich will be as easy pickings though. Having stuck by Farke, given the youngsters time to improve and bolstered the team with the Godfrey money they might feel they could make an impact next year and fight tooth and nail to keep their talent
Colin Glassar
418
Posted 14/04/2021 at 13:25:00
Spot on Ray, you can't turn a cabbage into a tomato no matter how much you try. Our MF, apart from Allan and Doucoure, are not not only slow but, in the main, slightly brain dead as well.
Top players know what they are going to do with the ball eg James before they even receive it. The likes of Gomes, Sigurdsson, Davies etc... look confused and in two minds when on the ball. Iwobi just looks like he's shitting himself and wants to hide.
Until we sort out our MF mess our defenders will stumble and our forwards will die through lack of supply. Criticise Carlo all you ant but until he has players who can use the ball it will just be deja vu every season.
Danny O'Neill
419
Posted 14/04/2021 at 13:25:55
Hence my previous questions Kieran. With them Premier League bound, is it going to be that easy to pick him off as we did Godfrey last year?
As an alternative, I like Cash at Villa, but doubt they would sell or he would want the move.
After that, I guess we're hitting the continent or international market?
Kieran Kinsella
420
Posted 14/04/2021 at 14:01:10
Danny
If the won't sell him, maybe we can get cash from villa for some of our dead wood. Get it. I'll grab my hat
Si Cooper
421
Posted 14/04/2021 at 14:07:35
Tony (401), agree that top speed is very difficult to alter but increased acceleration can be achieved through sprint training can't it? Results will vary depending on players particular muscle composition though, and it could have negative impact on endurance with the extra mass to carry round. I imagine most footballers are targeting a middle ground between off the mark speed and perpetual motion stamina.
Colin, I have to admit I haven't seen him recently but my big concern with Max Aarons was a potential to be great in attack but only mediocre in defence. Bit like TAA who has really tumbled from his pedestal recently. Call me cautious, but I'd generally prefer a fullback who is really good defensively and okay in attack, or one who is pretty good either way, over someone who looks amazing in the oppositions half but is a liability otherwise.
It probably depends on the overall system, with those in midfield capable of backing up a lot or not, and whether it's a full back or a wingback you are set up for, but I'm not entirely sure any replacement for Seamus will escape the Goodison faithfuls expectation of popping up as a defender whenever required.
Danny O'Neill
422
Posted 14/04/2021 at 14:17:56
It took a couple of takes, but I see what you've done there.
I've ordered a taxi.
Thomas Richards
423
Posted 14/04/2021 at 14:20:49
Only Roberto Martinez (89 pts) has won more points from his first 50 league games in charge of Everton than Carlo Ancelotti (78 pts). But that total of 78 represents Ancelotti's lowest return after 50 league matches in charge of a side during his managerial career.
Hopefully have some luck with injuries next year.
Danny O'Neill
424
Posted 14/04/2021 at 14:21:32
I think you can coach small things like explosiveness and anticipation, which give the perception of increased pace Si, but mostly, if not exclusively, pace is natural.
It's the decision making, being one step ahead in the thought process and anticipation that can be coached, which will improve "pace", but not necessarily in the raw physical sense.
Danny O'Neill
425
Posted 14/04/2021 at 14:32:27
Sorry to labour, but there is also technique. I done that with a few players. If their running technique is poor, you can change that, but it still doesn't really change the natural pace that much. You're just correcting rather than revolutionising.
Ian Bennett
426
Posted 14/04/2021 at 14:34:39
However we dress it up, we have always been a team that can't defend & cough up awful goals, has no goal threat outside of the striker, and generally lacked genuine pace. They have never had the bottle to grind it out either.
Our squads have never been able to handle injuries. Our players struggle to play 38 games, never mind the 60 that trophy winning sides do.
I don't know what that all saids, perhaps that genuine quality costs for players developing into their peak.
Dave Abrahams
428
Posted 14/04/2021 at 15:02:28
Danny (419), I like the other full back at Villa, Target, nothing flashy, but steady, left footed but can use his right foot pretty good as well, I think he is 25 or 26, well worth a look at.
Eddie Dunn
429
Posted 14/04/2021 at 15:11:27
Regarding future transfers, we really can't afford to make any more mistakes..the next few need to be good value.

Ray Robinson
430
Posted 14/04/2021 at 15:33:35
No amount of coaching will enable Gomes to cover more ground rapidly, Rodriguez to last a full 90 minutes without a sharp drop in efficiency towards the end, Siggy to sprint onto a telling throughball, Davies to accelerate quickly away from his marker, Bernard to bounce his burly marker. It's all down to natural "twitch fibres" according to my daughter. If coaching and techniques were possible to change such things, they would have happened by now. Put all those players (good players in their own rights) together in our midfield with no pace and dynamism to compensate and you're left with a boggy, cloying swamp
Call me old fashioned but some abilities are just innate and / or down to physical attributes. Awareness, positioning, conditioning, tactics can be coached but not everything. Thank God, otherwise all players would become even more like robots / clones than they already are.
Danny O'Neill
431
Posted 14/04/2021 at 15:43:19
I have to be cautious when talking about Villa players as the wife and inlaws are big fans, but that's a great shout Dave Abrahams.
For those who like a no nonsense traditional fullback, you can't go far wrong with Target.
Ray Robinson
432
Posted 14/04/2021 at 15:48:47
Dave / Danny, do you think Villa fans are on their equivalent ToffeeWeb cherry-picking Everton players they think would be a "good shout"? I know we're Everton but are we such a massive draw these days?
Robert Tressell
433
Posted 14/04/2021 at 15:51:11
Dave, signing players like Matt Targett is what prevents Everton pushing into the top 6. He is a player inferior to Digne who would not get in a top 6 side. He is not going to improve either. As a Premier League regular he would also cost a fortune despite being very average. We need to sign players with the ability to play Champions League football - not someone who has found his level at the peak of his career in mid table.
Bobby Mallon
434
Posted 14/04/2021 at 16:22:19
Hi fellow blues. Just got coms. Well Darren Hind,Cornwall is great ( did you manage to get away) but I think our last match was bloody awful. No desire by any of the players except for Godfrey and Coleman. Where do we go from here, I won't defend our manager this time sounds like he went defensive but with limited options. Needs to think about using youngsters if he's going to put them on the bench. Anyway here's for some injuries back and a win at home to spurs. COYB oh and those calling for Matt Targett get a grip we need players of Alaba quality we are a massive fucking club
Dave Abrahams
435
Posted 14/04/2021 at 16:27:38
Ray (432), No Ray I don't think Everton are a massive draw these days, I was just thinking out loud that Targett would be a very good squad player for our club, looks to be he would a dependable fit player who could play in a variety of positions.
Robert (433), Robert do you think all the top outstanding clubs don't have two or three steady reliable players who make up part of the team, I was thinking Targett would be a good acquisition for around £12M or thereabouts and could be relied upon to be fit to play most of the season as a consistent performer.
Danny O'Neill
436
Posted 14/04/2021 at 16:52:36
Going off the wife's family, they would take Godfrey, Digne, James and Doucoure off us.
Says a lot that despite the media hype they don't rate Mings.
Robert Tressell
437
Posted 14/04/2021 at 17:08:59
Dave, Targett cost £16m and has 2 years left on his contract. He'd cost about £30m or more - because why would Villa sell for less?
I agree with the principle though, you need 2 good players for each position.
But none of the rich 6 would but a player like Targett as their reserve left back because he'd be such poor value. He's the sort of player they might take for free.
We can't improve by accumulating lots of expensive mid-table players.
Dale Self
438
Posted 14/04/2021 at 17:17:54
I think Dave is making a fair point if I may weigh in late on that. I've been considering our situation in the upcoming transfer market and there is definitely more uncertainty even at this stage. TV contracts have shrunk, tradeable assets have lost value and while stadium revenues will eventually recover whether this environment continues for 2 years or 5 is a big difference weighing on all clubs.
Whether the cost differential for an experienced English prospect is worth it over a South American project is debatable. On the other hand, having some squad players that would serve Everton in a time of desperate need and play like it meant something to them would be a luxury I think we all deserve.
I obviously defer to Profs Tressell and Gaynes on acquisition targets.
Joe McMahon
439
Posted 14/04/2021 at 17:19:14
I haven't read all the comments, been working a lot of hours recently. But it seems like Everton are destined to be a Mickey Mouse setup. Even in a shiny huge stadium like Sunderland. IMO it starts at Finch Farm, a different mindset and culture is needed.
The cosy ex blue club needs to be replaced by coaches with a winning mentality who would be hurt and ashamed like us fans that we have players who cannot pass, move and connect a hard shot. WTF they practice at training I don't know. There are also way to many training ground injuries.
We will finish 10th with a negative goal difference.
Martin Mason
440
Posted 14/04/2021 at 17:39:59
Why would any EPL club sell us a player that would genuinely improve our side? I would love to see us buy Dele Alli and Lingard but their clubs would never sell to us and quite right too. Our best buys now are likely to be high risk buys from abroad and lower leagues at lower prices rather than £50MM buys. There may be no easy way for us to improve through big buys now as we're all after the same good players all over Europe. this is where Brand and his team will add value and why a Brands is essential at every top club.
Jason Li
441
Posted 14/04/2021 at 17:45:34
I still think the club will get there, regardless of training. Moshiri has said recruitment is possibly the key to everything after watching things for the last few years.
We've brought in players like Branthwaite and Nkounkou - but these take around 3 years to mature. That's what smaller clubs do to develop players before big clubs come around sniffing. So we have started this process to save millions of pounds. If we as fans want to see us copy other clubs that find earlier gems and develop them, then we have to go through the waiting game too, I guess.
Kean and Godfrey were 1st team squad ready and will at least hold their value from the off.
Unfortunately, Brands has come into a new manager pretty quickly and having to spend hours negotiating moving on players like Sneids and Niasse, and also moving on very old U23 players too. Hopefully this summer he has more time on recruitment than selling!
We should have faith in the process. If nothing was happening in terms of bringing in good young players and we bought in more old players like Walcott and Siggy - then I'd say the house of cards is about to collapse. But it's not. It looks like we are bringing in more good younger players than older players.
Put it this way, if Kean, Kenny, Bernard and others get transferred out etc, we might have 4 decent players coming in like last summer. And that will address quite a few issues.
Brian Wilkinson
442
Posted 14/04/2021 at 17:47:36
Why is it Darren if some have a difference of opinions, A fair sided view on what they see or think, you do not come back with a calm valid view from your side.
You come on like a bulldog chewing a wasp on a nettle that has been pissed on, chest all bulging out.
Do you think you are the only knowledgeable Evertonian and that no matter what, your view is all that matters.
You might be right about the former Evertonians, that have roles within the club, maybe you tuck them all in at night, to ensure they are all safe and sound, out each morning with the coaches, overseeing everything is hunky dorey.
You give some valid points and I do enjoy a lot of your posts, but just because other Evertonians may have a different view point, respect their posts, respect their views, but most of all respect that every single Evertonian will see things differently and not always agree.
This is the beauty of this site, it brings Evertonians together, each with view points, some may have us scratching our heads thinking nah, but that is their post so rather than us all jumping on a poster, let them get whatever they feel they wish to post, and not be afraid of others disagreeing and making the poster feel awkward.
I will always put my view across, some may agree, others may not, there is no right or wrong, but I will never stop posting, because others do not agree with me.
But I will never ever jump on another poster, for their point of view.
The only reason I picked up on your post is because someone else dared to suggest part of it could be down to our retirement home to former players, that is their view, a simple response, rather than ripping into a poster will still get a different point of view across.
I love reading John Mcfarlene snr posts, a perfect gentleman, same with some other posters, there is no reason to go steaming into posters, who may have a difference of opinions.
Phil (Kelsall) Roberts
443
Posted 14/04/2021 at 17:59:01
Joe,
I think there is an interesting mind switch in your logic.
ToffeeWeb is a cosy blue club - we are not ex, because that is based on having played for the team. Put any of us here on ToffeeWeb as coaches (all us magically turned by the wave of a wand into qualified coaches) and we would be hurt and ashamed of poor passing, work rate, decision making etc. Day 2 in the job and we would be at home with laryngitis from the screaming on day 1.
But you are saying that the current crop of coaches who are former players are happy with what would make us unhappy. I think all these guys are as passionate Evertonians as the rest of us on here. John Ebbrell, Duncan Ferguson, Tim Cahill, David Unsworth, Leighton Baines. I think we may wish to question their abilities - in the same way they can question mine as a finance person - but I cannot accept they are not upset when we play badly.
And to agree with Ray (#470), the difference between those who were athletes (Branch) and those who were instinctive (Jeffers/Rooney) are what enables youngsters to make the grade.
Nicholas Ryan
444
Posted 14/04/2021 at 17:59:42
Danny [425] your comment about [poor] running technique, reminded me of an interview with the American sprinter Michael Johnson, who was renowned for having a bizarre, non-standard running style.
Johnson was sitting behind a table, displaying his 4 Olympic Golds and 8 World Championship Golds.
He pointed to the medals and said: 'If only I'd had 'proper' running technique... I might have won something'!!
Tony Abrahams
445
Posted 14/04/2021 at 18:01:49
Si@421, I was talking to someone today, about a lad I know, who they reckon (the players) has put a yard on Sterling, Kyle Walker, and Phil Foden, and the person who was telling me knows Foden very personally, and he was telling me that Foden, is saying he's got to keep training with this running coach. So when I said it wasn't possible, maybe I was just lazy when I played, and there must be a technique to everything!
I think it's very noticeable with Foden actually, because he's probably always been a natural central player, (feels more comfortable centrally because he can go either way?) but he's been popping up in wider positions and looks so much more aggressive in his running, so hopefully this running coach, will end up a millionaire, because he's someone I know, and we always want the people we know, to do well!👍

Robert Tressell
446
Posted 14/04/2021 at 18:33:02
Years ago there was an interview with John Collins about his time at Monaco, talking of the work they did to improve speed and not just fitness. It may be commonplace now since that was about 20 years ago now. It wouldn't surprise me if Man City lead the way on this, given their very impressive professional approach to almost everything. It also wouldn't surprise me if there is quite a lot of not-quite-illegal but not-in-the-spirit-of-the-law use of performance enhancing drugs at Barca, Bayern, Liverpool and a few others where workrate, numbers of games played etc has reached a staggering level.
Kieran Kinsella
447
Posted 14/04/2021 at 18:34:37
Robert 446
I take it John Collins skipped out on those sessions? He was Gomez slow with Davies strength.
Thomas Richards
448
Posted 14/04/2021 at 18:41:17
Salbutomol Robert.
Asthma inhaler that opens the lungs and gives faster recuperation.
Its legal.
Liverpool have double figure asthmatics playing for them.
Way above the national average of asthmatics
Kieran Kinsella
449
Posted 14/04/2021 at 18:49:41
I remember Flo-Jo wasn't very fast and all of a sudden she was the world's fastest woman. Maybe something Gomez could look into? And she said she definately didn't use drugs.
Brian Wilkinson
450
Posted 14/04/2021 at 19:50:14
Tony@445, think some of these players need more than a yard in pace mate, A rocket up their backside might be a start :-)
Mary Coleman
451
Posted 14/04/2021 at 21:29:50
Post 439 Joe, embarrassing comments about ex players, one of those ex players saved us from relegation last year and showed more passion and spirit in his little finger than you could ever munster supporting our great Club. I guarantee if you were there you would not be posting such stupid nonsense. DCL is now playing for England and before him we had Lukaku who both have been mentored by our Dunc.
Carlo has won 3 champions leagues as a manager and I think 2 as a player, he has brought lots off Italian staff with him who have been at PSG, Bayern and Real Madrid, but off course its not there fault for poor results it's ex players..
Shame on you, call yourself a blue, you sure your not a Kopite!!!
Si Cooper
452
Posted 14/04/2021 at 21:41:05
Ray (430), don't really agree but I think I know where you are coming from.
Physiology gives you a 'limited' range to work in, but where you are in that range can be very dependent on how your training is tailored. I know because I've done it, that is I've been at peak fitness (for me) in very different ways
One year in my mid twenties when I routinely did 80 - 90 minutes running / cardio five times a week, I really got into distance running and after a pre-pre-season peppered with 5 mile cross country runs I turned up for pre-season training at my leanest ever as an adult and, consequently at my quickest. I was bouncing along, leading all the runs, enjoying it more than I'd ever enjoyed pre-season training (which wasn't a high bar but I was miles over it). I really got into the sprint training then to round off my fitness going into the season proper.
Problem was, as a not very tall front row/ occasional back row player, the lower weight compromised me in certain circumstances. My top speed wasn't significantly increased so no option to switch to being a back (no thanks, anyway) but I was much more mobile and quicker around the pitch simply because I was quicker off the mark and quicker up to top speed.
Long story short, I actually lost all the benefit of the 'runners' fitness rather quickly 3 quarters of the way through that season because no one had informed me of the importance of how you exercise your core muscles (too many sit-ups, not enough crunches) and ended up with a series of groin strains that developed into full-blown 'footballers groin' and six months where a moderate walk was my top speed. After that, I went back to my basic 'natural' fitness profile which relied very much on stamina / endurance despite not being at all skinny.
As Tony has added, I think there is potentially still room for specialist trainers for players who need that extra guidance to improve their performance in very specific ways. It is hard to know how much difference it might make without knowing the details of what regimes our players are currently involved in.

Joe McMahon
453
Posted 14/04/2021 at 21:49:15
Mary, Thanks for your insight about me. I'm not the only one not happy about the cozy old boys set up at Finch Farm, but each to their own.
I've followed this club since 1977, and I do know what a winning mentality is, and I'm sure many of us want it showed on the pitch. Oh and Lukaku would have become the player he is, even if he didn't meet your fave Big Dunc. He looked up to Drogba remember.
Dale Self
454
Posted 14/04/2021 at 21:54:14
Nice move Mary. Joe, you're not doing much to defend the Mickey Mouse comment. Comments like that will get called out and it is not abusive,. Some thought as to why you post such crap or an actual defense of what appears to be crap is the purpose of any response to your prose.
Si Cooper
455
Posted 14/04/2021 at 21:57:26
'By the time they get something to eat and a pint, going the match cost your average supporter about a grand. It's so much harder to happy clap when you have parted with a huge chunk of your disposable.'
Depends what you mean by 'happy clap'.
I know this isn't universal, but my 'belief' is that the money you spend on your ticket should be viewed as part 'buy-in' / part 'stake'.
You are 'buying in' to be part of a sporting contest where your prime responsibility is to support the team on the pitch for the duration of the game. You should try to play your part by being vocal and trying to stimulate the players. Negativity is never really productive and should be reserved until the final whistle is blown, when it is then your prerogative to give voice to any displeasure you have, up to that point, kept bottled up.
The 'stake' is because you are gambling on being present at a momentous occasion, a true spectacle which you can cherish the memory of and will carry with you for the rest of your life.
Joe McMahon
456
Posted 14/04/2021 at 22:07:32
Dale, its more frustration than anything else. I just don't know how and why so many players cannot seem to pass and move forward with pace. Apart from James when he plays, no one seems to take a punt from 20 yards, even Sigurdssons stopped doing it. I'm sure you must agree our performances in recent games have been embarrassing and sluggish.
Peter Mills
457
Posted 14/04/2021 at 22:09:47
After the managerial nonsense of the last 5 or 6 years, I did not expect anyone to come in and turn things around within a season and a half.
I was pleased when Carlo Ancelotti was appointed. There was a part of me that thought he was only coming for the money, but overall I came to the conclusion that he is an excellent character, hugely respected and knowledgeable, and someone who will have the ability to handle Mr Moshiri.
Having had years of watching away games, either live or on telly, where we simply offered nothing, it has been refreshing to see us improve. Our home displays have been very poor, our lack of creativity needs to be addressed. I believe it will be.
Dale Self
458
Posted 14/04/2021 at 22:10:26
That is a nice outline of the experience on offer Si. And nice work defending those who wear the badge with honor. I will speculate that this could explain some of the varied responses within our community. Some just can't take the full ride and hedge their 'buy-in' by discounting the chance or flat out stating that they do not expect to get a result before the ball is kicked. Could be off here and I'm not professing to know but the level of negativity seems to be greater than what past disappointments would explain.
And yes Joe I agree the performances have been bad. While we can be justifiably devastated at the condition we've found the club in we have not developed that condition in the last year. In fact, we reduced the chances of it occurring and the odds went against us and we stepped in the pile anyway.
Si Cooper
459
Posted 14/04/2021 at 22:23:02
Colin (414), I think technically Kyle Walker shouldn't be on your list.
Unless my memory has failed, wasn't Kyle Walker actually the rather unfancied 'free gift' that was chucked in if you wanted to acquire the services of Kyle Naughton.
While we duly focussed on finding the catch in this unexpected 'bogof' deal, Spurs said 'Why not?' and recruited them both. Then Walker developed into the better player as Naughton found his 'ceiling' was lower than predicted, and the rest is history.
Ray Robinson
460
Posted 14/04/2021 at 22:25:29
Si #452. I wouldn't go so far as to say that specific, targeted training couldn't ever improve Gomes's speed, James's stamina etc but how can we know if this hasn't been tried already? It would be gross dereliction of duty if it hadn't! The point I am making is that we are all ultimately bound by our genes / physical attributes no matter how much we marginally improve our deficiencies. No amount of specific speed training will turn Gomes into a sprinting midfielder. With too many midfielders already playing at the limit of their physical capabilities, in the same team at the same time, there is no way of changing the overall dynamic. We need to recruit some more naturally mobile, energetic players to accommodate a James or a Gomes but we cannot expect any significant improvement from a midfield currently containing Davies, Siggy, Gomes and Rodriguez which is energy-less and pedestrian.
Dave Abrahams
461
Posted 14/04/2021 at 22:50:25
Robert (437), when Targett left Southampton for Villa it was announced as an undisclosed fee, his market value now is put around £15M, you are correct a top six club more than likely wouldn't be interested in him, Robert we are not a top six club but Matt Targett and players like him might help to get us there.
Mary Coleman
462
Posted 14/04/2021 at 23:14:41
Joe, Duncan saved our club, I will always support him. I was at those games he took and they were absolutely amazing. We all stood side by side singing our hearts in the rain out at Old Trafford – a truly moving experience.
Where were you? Stuck in your living room on the sofa posting Cod's wallop.
Duncan deserves our support and respect for what he did as our caretaker manager... The great Howard Kendall was Duncan's mentor and friend. Howard wanting Duncan to be the Everton manager. That will do for me!
Brian Wilkinson
463
Posted 14/04/2021 at 23:39:49
I have no doubt Mary that in the future Duncan will Manage our club, it came too early for Dunc, even though he did a great job, getting the fans onboard and the team playing, it was the wrong time for Dunc to take the job.
He will learn so much under Carlo and a few years down the line, he will be more experienced and ready, should the offer come along again.
Darren Hind
464
Posted 15/04/2021 at 05:39:39
The suggestion that ANY Evertonian would want Carlo Ancelotti to fail is a mind bogglingly stupid one. If the manager of your football club fails, it means the club you spend your entire life supporting fails too. It would be the mother and father of nose-spite-face. It's not just a stupid suggestion, it's a particularly nasty one designed solely to deter criticism.
There is a very clear difference between wanting your manager to fail and believing in your heart that he will. If you believe a manager will not take you to the promised land, you want him gone. If you believe his presence at the club is going to be another 2-3 wasted years, you want him gone. If you feel him being here is denying somebody else the chance to succeed, you want him gone.
Carlo Ancelotti is a charming man... but I want him gone.
Our boy Carlo is unique among Everton managers. Unique in the sense that he has not faced trial by Goodison. Unfortunately for Carlo, the crowds are coming back. After a few games, the faithful will suspect our boy is short-changing them. A few more and they will grow restless; a few more and they will charge him with the heinous crime of spoiling the beautiful game. He will of course be found guilty and, like previous offenders, he will be gone.
Forgone conclusion.

Danny O'Neill
465
Posted 15/04/2021 at 05:45:52
I'll leave it there Darren.
I spoke out irrationally once or twice (not repeatedly). I worded it badly and I apologised.
I look forward to yours and everyone else future contributions to all things Everton.
Steve Brown
466
Posted 15/04/2021 at 06:23:07
Blah, blah, blah.. so dull.
Joe McMahon
467
Posted 15/04/2021 at 08:25:33
Darren, I agree next season will be a test for Carlo with the crowds back, hopefully though summer recruiting will assist.
Mary, no I wasn't in my living room, but I'm glad you're happy with Duncan. If memory serves me correctly (I may be wrong) you have Roberto to thank for bringing him in.
Thomas Richards
468
Posted 15/04/2021 at 08:28:05
All entitled to thier opinion
Darren.
If Ancelotti leaves would you promote the new manager from within?
If not who would you like to see appointed?
Fairs fair if you want him out.
Be good to see if you can offer names of alternatives.
Brent Stephens
469
Posted 15/04/2021 at 09:12:39
Thomas. A question posed many times before. Without answer. The silence speaks volumes.
Mary Coleman
470
Posted 15/04/2021 at 10:15:17
We call ourselves loyal, the best fans in the world, but we're not!! The atmosphere at Goodison over the last 10 years has really deteriorated... No singing, no real atmosphere at all, I take my grandkids and the horrible negativity around me is really upsetting.
Can't we all just come together and support the players and the manager? Will we never learn? Come on, let's get behind Carlo and the team, please come on!!
Paul A Smith
471
Posted 15/04/2021 at 10:52:17
Mary 470 I agree and would be baffled if anyone denied it.
I couldn't believe some of the shouts last week of how different it'd have been with fans.
Are memories just total blank or is it ignorance to the fact our atmospheres are total dreadful and hostile if the players aren't up to it.
I think most of us know someone that only goes to aways because Goodison is miserable except for 2 or 3 games.
Danny O'Neill
472
Posted 15/04/2021 at 13:47:18
I agree on the atmosphere thing Mary. It's been happening over the past decades. I would just add that I don't think it's unique to Everton. At most grounds, there is an initial rush of excitement only for everyone to take their seats and watch the match. There will be occasional games when the crowd get up for it, but in the main, a lot of my trips to Goodison have seen me sit there with folded arms with equally quiet people around me. Even our red cousins mainly tend to sit down once they sung their anthem and applauded themselves. And also the tendency for the atmosphere to turn toxic quickly if not winning after 20 minutes has become more noticable. I used to think that was something associated with clubs like Arsenal and Newcastle, but I think most fall into the trap these days. It's like judging the league table in October; far more common now.
The style of football? All seater stadiums? Sky turning the game sterile? Who knows and probably a combination of all and other factors, but I get your point. I witness far better atmospheres at Bundesliga matches these days. Maybe introducing safe standing areas will help along with seeing better football on display.
I'm probably generalising to the highest order but that's my experience in recent years.
Brian Wilkinson
473
Posted 15/04/2021 at 14:56:54
Think a lot of it is down to all seater stadiums, before we had them, everyone had a spec where they would meet their mates inside the ground, if not before.
Now, unless you are a season ticket holder, you will struggle to get so many in the same area of the ground, everyone is spread out.
The big games, fans would be in the ground, in their fav standing spot a good hour before the game.
Everyone knew where the singers were in the Gwladys Street and it would carry right throughout the Street end.
Even the paddock had its singers, before we changed it to a seating area.
A lot of the other grounds are the same.
When the new ground puts in safe standing, I hope it is made unreserved standing, rather than allocate everyone a specific spot, fans with tickets will then have the chance to stand with their mates, rather than their usual spot.
Maybe that is a way forward to getting the singing back.
Danny O'Neill
474
Posted 15/04/2021 at 17:08:44
I remember getting to Goodison to queue outside the Gwladys Street from about 1:30pm on a Saturday Brian. As you say, to get your spec with your mates and tie my younger brother to the ledge with his scalf. It also meant the atmosphere and anticipation built up gradually over hours.
Now, it seems most leave it as late as possible to finish their pint, as they know their "spec" is guaranteed, and just about make it to their seat for Z-Cars. It creates an initial rush of atmosphere only to quickly dampen down as we take our seats.
There did used to be distinct pockets of atmosphere around the ground too. The Gwladys Street with the younger fan base, high pitched voices and singing too quickly, out of excitement!! I always remember the corner of the Enclosure, when standing and when the Park End was entirely for away supporters, being a hotbed for the more provocative members of our home support!! And then the wise men and women of the Main Stand and Bullens Road imparting their superior knowledge and wisdom.
Final point. I don't think us Evertonians, in my opinion, were ever renowned for being a choir like our red cousins. Noise, passion and chanting; yes. But we've never really sang from the songbook so to speak. We just create noise when we get excited or get rattled.
Darren Hind
475
Posted 15/04/2021 at 18:51:12
Goodison is an uncomplicated place. The faithful don't ask much.
Give them a bit if something different, a little bit of aggression and most of all show them unbridled passion. That you would run through a brick wall for them.
Do that and you've got yourself the most animated, fist pumping, partisan crowd in England. One which will drive you to greater heights. One that will intimidate opposition. A crowd that will in turn run through a brick wall for you.
Give me the managers job. The tactics may be shite. the team talk wont be sofisticated. The selections wont meet with approval...But the place would be fucking rocking. Lol.
I know it like the back of my hand and I would do it for 500 quid a week...Thats all I could afford
Bobby Mallon
476
Posted 15/04/2021 at 20:48:32
Paul A Smith @471 I am one of those fans who only goes to away games now. Goodison is so boring and dead and quite except for the shite, Utd. Players and managers are pilloried if they don't work hard enough.
Bobby Mallon
477
Posted 15/04/2021 at 20:56:55
I'm only kidding, I love Goodison because it's what me and my mates make of the game. We always come away laughing whether we win or loose
Thomas Richards
478
Posted 15/04/2021 at 22:09:55
I know it like the back of my hand and I would do it for 500 quid a week...Thats all I could afford"
😁😁😁
Brilliant post
Anthony A Hughes
479
Posted 15/04/2021 at 22:18:55
If not Carlo, then who?
ToffeeWeb poll time.
Brendan McLaughlin
480
Posted 15/04/2021 at 22:23:15
Anthony A #479
Moyes...un point
Anthony A Hughes
481
Posted 15/04/2021 at 22:28:07
I'll take your Moyes and I'll raise you a Frank Lampard
---
Add Your Comments
In order to post a comment, you need to be logged in as a registered user of the site.
Or Sign up as a ToffeeWeb Member — it's free, takes just a few minutes and will allow you to post your comments on articles and Talking Points submissions across the site.
---
© ToffeeWeb