Everton fan groups call for walk-out protest during Arsenal game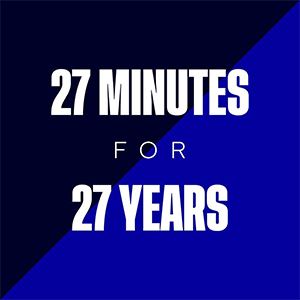 Updated
A collection of fan groups on social media have called for Everton supporters to leave their seats in the 27th minute of Monday's televised clash with Arsenal.
Dubbed "27 Minutes For 27 Years", the initiative is designed to signal to the club's Board of Directors and owner Farhad Moshiri the frustration Evertonians feel at the club's lack of progress and the team's shocking run of results in recent weeks, form that fans put down to poor player recruitment.
Assuming Everton don't win the FA Cup in May, it will be 27 years since one of England's most successful clubs last won a major domestic trophy and, despite huge expenditure in recent seasons, ending that barren run appears as far away as ever.
Moshiri, who has ploughed around £450m into the club since coming on board in 2016, was not in attendance for Wednesday's Merseyside derby in which Liverpool thrashed Everton 4-1, after which some fans aimed angry chants of "sack the board" at the Directors Box.
The Monaco-based billionaire is said to be planning on being at Goodison Park on Monday evening.
Since the initial hashtag and social media announcement was released, the campaign leaders have published the full rationale for their initiative and the goals they hope to achieve:
The #27minutesfor27years is a campaign highlighting Everton's longest peacetime trophy drought, 27 years in May 2022 since club Captain Dave Watson lifted the FA Cup at Wembley.

Why 27 minutes for 27 years?

Article continues below video content

It is designed to bring attention to the majority shareholder Farhad Moshiri who despite investing £685 million approximately since February 2016 (£450m into the club, £100m into the Bramley-Moore stadium and £135m approx. in buying existing shares) has not seen an improvement in the club's fortunes with multiple managerial appointments, a weakened and less competitive first team squad and declining performances on the pitch.

The Campaign

Monday 6th December, Everton vs Arsenal, Goodison Park. At the 27th minute fans supporting this campaign to leave their seats as a visual representation of the need for change at Everton.
The campaign respects individual decisions to leave their seats for 5 minutes, until half time or for the remainder of the match.
The campaign is a bringing together of supporter groups, fan organisations and individual supporters. Its sole purpose is to engage Farhad Moshiri and promote changes in the running and management of the club. Something that can only be addressed by the major shareholder.
The individuals supporting the campaign continue their support of the football club and are fully committed to supporting the players on the pitch to better performances and results.
The campaign welcomes and acknowledges his financial commitment to the club. However, the campaign draws attention to the governance and management of the club during these last 6 years.
The campaign recognises that without investment and fresh recruitment in the board and executive teams the prospects of a change in fortune in the club remains slight.
The campaign recognises that the fans' emotional investment and financial commitment to the club are totally aligned with Farhad Moshiri's investment. We seek the same outcome, a better return for bot our investment.
We call on Farhad Moshiri as major shareholder to make the management changes necessary to see an improvement in performance.
We call on Farhad Moshiri to communicate in future through official club channels.
We call on Farhad Moshiri to engage, meet and discuss fan concerns with the fans.

The campaign will seek the widest possible support across the fanbase and is committed to maintaining the campaign until such a time as Farhad Moshiri engages and agrees to the changes necessary to resolve the club's decline.
---
Reader Comments (276)
Note: the following content is not moderated or vetted by the site owners at the time of submission. Comments are the responsibility of the poster. Disclaimer
Pat Kelly
1
Posted 03/12/2021 at 20:49:46
What if we're two up by then?
Clive Rogers
2
Posted 03/12/2021 at 20:53:40
Probably better to stand and boo on 27 minutes.
Bobby Mallon
3
Posted 03/12/2021 at 20:55:08
It should not matter if we are two-up — just walk out if you're not happy with the way the club is being run. But what will happen is the club will stick a soppy face of Bill Kenwright up on the TV and half the ground will clap.
Barry Hesketh
4
Posted 03/12/2021 at 21:01:30
If fans want to demonstrate their displeasure, they should do the easy thing and stay away from Goodison. It might mean they lose money on their season tickets or match tickets but if they feel that strongly about it, it would be a sacrifice worth making.
Leaving seats at a certain point during the match could create unintended outcomes such as upsetting fans who don't agree with the protest as well as other security-related issues.

Jack Convery
5
Posted 03/12/2021 at 21:01:51
I reckon if nobody took their seats for the first 5 minutes, that would be more effective. Then enter the arena in an orderly fashion and get behind the team. At the end of the game, no matter what the result, chant for the board to go!! Enough is enough.
The injury issue is a sideshow. Yes, we have missed Calvert-Lewin. Mina etc but that's because the squad is so thin and totally lacking in quality despite £600m being spent.
It's not fucking Rocket Science, is it?
Paul Birmingham
6
Posted 03/12/2021 at 21:02:35
The Peoples Club, and I think for many Evertonians, any hope, patience and belief is gone or is at breaking point.
But being an Evertonian is a life time endurance test, with no guarantees other than it carries a public health warning.
Dave Williams
7
Posted 03/12/2021 at 21:06:44
Great idea – team playing badly, sinking like a stone, and they plan to distract and disturb players who need all the help they can get!
I'm as worried as anyone but save demos for after the game and let's do all we can during the game to encourage the team.
Brian Wilkinson
8
Posted 03/12/2021 at 21:13:03
How about instead of a minutes applause have a minutes boo on 27 minutes with every fan turning their back from the pitch for a minute.
I had to miss this Mondays game so I will put that down to not turning up anyone fancy a few in town instead.
Paul Smith
9
Posted 03/12/2021 at 21:13:13
It's about time we showed our displeasure -enough is enough. I was at Brentford and experienced the toxicity at the end - again fully warranted in my opinion. Some fans have had it. Can you imagine the so called big clubs putting up with the absolute car crash that is Everton. I think we're just scared and need to express it. Go for it if you're there on Monday.
Dale Self
10
Posted 03/12/2021 at 21:15:50
I'm not in the mood to come up with a clever song but everyone standing up and singing a verse asking Moshiri "WTF?" or something to that effect would be good. Make it simple and audible so that the TV microphones can pick it up clearly.
Cue camera shot on the directors' box. I think whoever suggested Bungalow Bill gets it right. 'Hey Bungalow Bill, what did you kill?' Oh yeah, our fucking club and our love of football.,
Sean Randles
11
Posted 03/12/2021 at 21:17:08
And what will this achieve precisely? They should be more worried that Moshiri walks out after 27 minutes and doesn't come back !
Derek Knox
12
Posted 03/12/2021 at 21:33:46
A couple of large sheets with "Kenwright and the Board Out" would be better, especially if the cameras are there, much more visual impact.
Like Pat K said, What if we are winning? (2-up is pushing it a bit too far, though, Pat.) :-)
Allen Rodgers
13
Posted 03/12/2021 at 21:45:14
Brian @8 that's a good idea. Turn our backs for a few minutes might get the message across and sure to be picked up by Sky. Dunc might even join in.
Roy Johnstone
14
Posted 03/12/2021 at 21:45:27
Barry @4, Jack @5, both better ideas than the obscure 27 minutes protest.

Danny O'Neill
15
Posted 03/12/2021 at 21:48:44
I agree with the sentiment of stay away and vote with your feet rather than turn up and walk out if you want to protest.
I couldn't walk out on Everton if I tried to. Once I'm in, I'm in. It's been like that from as long as I can remember. My first memories are of wearing a royal blue shirt.
If I could be there Monday I would be and be there for the 90 plus minutes regardless of the score.
Forget my past following. This season, I've stayed to the end at home to West Ham, watched the penalties at QPR, been there to the very end away to Wolves (in the home end) and received a letter of complaint for the privilege, witnessed and been part of the furious outburst by the loyal Evertonians at Brentford.
I'll be there again on many occasions this season. But I won't walk out on them. I never have and never will.
Sean Kelly
16
Posted 03/12/2021 at 21:50:10
Game will be over by 27 minutes. May as well head hone
Brian Wilkinson
17
Posted 03/12/2021 at 21:52:34
I agree Danny walking out most will not and rightly so, but turn your back away from the pitch on the 27th Minute with a chorus of boos, should get the message through.
Drew O'Neall
18
Posted 03/12/2021 at 21:56:25
I find the timing of these protests odd and somewhat tasteless.
No one's happy with the way the club has been run in terms of what's been happening on the pitch but to abandon the team when they are devoid of confidence and depleted in number seems to me to be a mutinous, divisive and even cowardly act.
I've long found the notion of the fan as a customer receiving a product which they have a right to be unhappy about as a strange one.
My view is you decide to support your team and that's what you do. You don't withdraw your support when things get tough. You support them more. Walking out after 20 mins (on Weds) is an act of cowardice as far as I'm concerned. You're not resilient enough to endure the discomfort of standing beside your team while they get beaten and humiliated. These are the same thin skinned fannies who can't get over Benitez referring to Everton as a small club as far as I'm concerned. Grow up. We would have lapped that up if our manager had said something similar about that lot.
We have a new manager who looks like he's ready to break under the pressure. What good does it do us to add to the pressure? Will he make better decisions? Will he try harder? Will he no longer be the former Liverpool manager?
If he or the board snaps we appoint our seventh manager in six years, pay Benitez and one of our rivals a load of compensation and destabilise the team, and particularly our new arrivals. Who do we get in anyway? Your pick of Watford cast offs or some mercenary who's ready to disappear if he sees a bit of leg from España.
The two issues need to be separated. Slaughtering the team and the manager (and Brands) is the wrong way to voice disapproval of the way the club has been run.
Pat asked what if we're two up by then (27 mins)? This is fundamentally what's wrong with the mentality.. If we're two up that is surely a better time - if that is the way of protesting against the owners - when it would have a less, detrimental effect on the team.
Has anyone thought about what happens if these protests encourage Moshiri to jack it all in? Doesn't that put our new stadium in jeopardy? The 'I'd rather we were skint and giving it 100% every week' line is the war cry of the biggest wimps. They'd rather not have a go, they'd rather return to obscurity away from the focus of the media and other clubs fan's because they can't defend themselves. They can't answer back and they can't deal with stress. They are the flat track bullies, they want it all on a plate or they don't want it. As far as I'm concerned they can f*ck off and support the other lot.
Speaking of the other lot, they are rubbing their hands together aren't they? 'they are about to get a £500m stadium and they're forcing their owners out', I mean can you f*cking believe it? If I didn't know better I'd say they were engineering this but, no, we are doing it to ourselves because of a few bad results coming off a bad run of injuries..
GET A F*CKING GRIP!
Martin Mason
19
Posted 03/12/2021 at 22:01:22
Terrible idea. Go to all of that trouble and then leave after 27 minutes and miss most of the match? If you really want to leave a clear and unambiguous message then just don't go. It's on TV anyway. Blue Union will sort it out don't worry.
Derek Knox
20
Posted 03/12/2021 at 22:01:36
The other thing is getting everyone to participate, we are only a handful, in relative terms from TW, alone will have little impact, this why the Sheets or Placards will catch the TV Eye. Like the travelling support for The West Ham game they were in Lower Bullens, S G B Out ! Sullivan, Gold and Brady. saw it clearly as I would imagine everyone else and the Cameras too.
Derek Moore
21
Posted 03/12/2021 at 22:06:10
Without getting into a line by line debate, may I just say I disagree with virtually every word Drew O'Neall has written.
"As far as I'm concerned they can f*ck off and support the other lot."
I've heard this offensive rubbish before, and I dismiss it out of hand everytime. Significantly, I also dismiss everything and anything else that person may have said as well. The opinions of anyone who engages with their alleged fellow supporters like this are invariably worthless anyway.
"Speaking of the other lot, they are rubbing their hands together aren't they? 'they are about to get a £500m stadium and they're forcing their owners out', I mean can you f*cking believe it? "
The other lot are still posting memes about Agent Benitez and the 4-1 tonking they just handed out. This comes across as paranoid gibberish, from a deeply angry person.
Which I suppose it is.
Drew O'Neall
22
Posted 03/12/2021 at 22:09:10
Without debating the issues can I call out one line without the context it's written in to try to discredit valid opinion with which I don't happen to agree.
Brent Stephens
23
Posted 03/12/2021 at 22:13:09
Ah but will they only walk out - or out out. If only out, then they can walk back in, but if out out, they can't get back in, innit? And then 3 blue goals go in in 28th, 29th and 30th minutes.
If you agree with going out, raise your hand to show you're in.
And those of you not in about being out, now raise your hand.
And if anybody wants to come out, we'll understand.
Dale Self
24
Posted 03/12/2021 at 22:14:47
Outrageous Brent.
And fair enough Drew, no song then. I'm in. Not in about being out, actually in the trenches with the club and its fans.
Brent Stephens
25
Posted 03/12/2021 at 22:16:51
On a serious note, I'm always against any action that negatively impact on the team you love during a game. Leave till after. Or do you really want to be one of the causal factors in a defeat?
John Maxwell
26
Posted 03/12/2021 at 22:16:52
How about leaving with 27 mins to go ? at least you get to see more of the match...
Its about time Everton fans voiced their displeasure.
I've been waiting since the 90s !
Danny O'Neill
27
Posted 03/12/2021 at 22:17:24
I'm in Brent.
Points to be won. You're never out when you follow Everton.
See you at the next one!
Danny O'Neill
28
Posted 03/12/2021 at 22:22:25
What Brent says @25 John Maxwell.
Why add to the negativity. The very loyal Evertonian following at Brentford last Sunday voiced their displeasure in a way I've not seen since the Kendall out leaflets of 1983.
But for the majority of the 90 minutes we got behind the team willing them on to win or at least equalise.
The players and squad are a victim of the mismanagement of the club over decades.
Aim the anger at the board, but for those 90 minutes, they need us more than ever right now.
Brian Wilkinson
29
Posted 03/12/2021 at 22:25:42
Brent if we go a few goals down a lot will leave before the end of the game, not as much an impact when stadium is half empty.
Absolutely crazy to walkout after 27 mins, surely something else can be organised for the 27th mins, placards etc.
Kieran Kinsella
30
Posted 03/12/2021 at 22:27:22
I remember when 30,000 blue fans started a protest at the stadium against the leadership back in Constantinople in 532 AD. In the end they were all killed by the Roman army. To avoid a repeat Bill should simply resign. If he went and we brought in Dein, Cortese or someone with a brain then all of this could be avoided. If he doesn't the uncontrollable mob will eventually sack Goodison Park
Brent Stephens
31
Posted 03/12/2021 at 22:30:55
Brian, being a gentleman, I've made a small placard, 6 inches x 6 inches - "If I may, I'd like to gently express my frustration with recent events".
Derek Knox
32
Posted 03/12/2021 at 22:38:06
Kieran, Kenwright's head on a Pikestaff ?
That'll do, if we can find a big enough Pikestaff ! :-)
Bill Gall
33
Posted 03/12/2021 at 22:42:03
If I was there there would be no way I would leave, I support Everton and although I don't live their anymore the 20yrs I went I have seen some bad times, but apart from the cushion throwing the thing that stood out to me that showed the club what the supporters thought about the board, I cant remember who it was against, but at 81sometimes I cant remember what I had for breakfast, there were less than 20,000.
i chose not to watch the derby game and watched another one as I expected what happened, but that was on TV, I would never ask someone to do something that I would never had done, and that was if I had a ticket not go.
Neil Thomas
34
Posted 03/12/2021 at 22:44:24
The only walkout we really need is of half our board, throw in Brand, Benitez and Iwobi, Rondon and Keane
Steve Clay
35
Posted 03/12/2021 at 22:47:08
I would rather see a response similar to that against Portsmouth all those years ago when the ground sang for Everton an Allan Ball.
Rob Halligan
36
Posted 03/12/2021 at 22:47:40
Won't happen. Simple as!!
Brendan McLaughlin
37
Posted 03/12/2021 at 22:50:41
I'm going to express my frustration though the the medium of dance. How do you get the powers that be at Goodison to play the Macarena?
I mean Dale Self can't come up with a feckin song and I've choreographed three whole acts?
Kieran Kinsella
38
Posted 03/12/2021 at 22:51:32
Derek
Maybe a ships mast would do the job. Could be one floating at Brambley Dock
Brent Stephens
39
Posted 03/12/2021 at 22:55:19
Brendan #37 "I'm going to express my frustration though the the medium of dance."
Didn't spill my drink but I did splutter! The medium of dance! Maybe the limbo would be appropriate?
Mike Hayes
40
Posted 03/12/2021 at 22:59:17
Drastic times... drastic measures.
27 years of Kenwright's mis-management needs to come to an end and sitting at the Grand Old Lady, tut-tutting isn't going to cut it. These idiots need to be shown, in no uncertain terms, that enough is enough.
So a walk-out is necessary to show disapproval – and solidarity will only work if all take part. Anything else to me is making do with mediocrity.
The club doesn't seem to care and neither do the players; they did the same last season and this season is Groundhog Day.
Pointless sacking the manager when it's the board and players who are to blame.
Stephen Vincent
41
Posted 03/12/2021 at 23:01:27
With you, Danny, never left early from any game and never given anyone in the blue abuse during the match.
I might hold my head in my hands (as on Wednesday night) and what I say about them between games is sometimes unprintable, even here... but, while they are actually playing for Everton, they will get my full support.
Ernie Baywood
42
Posted 03/12/2021 at 23:01:33
"Farhad, I'm sorry to tell you this, but a few thousand people are leaving their seats for a minute".
"Really? Well, I wasn't interested in improving the club I've invested millions in before... but, if they're temporarily leaving their seats, then I'd better do something quickly!"
What planet are these people on?
Stephen Vincent
43
Posted 03/12/2021 at 23:18:06
Brent #23, you mean we all go for a piss on 27 mins. I'd better have an extra pint then!!!
Paul Smith
44
Posted 03/12/2021 at 23:27:07
Farhad, don't worry, fella — these Everton fans don't give a frig that you've invested millions on shite like a beggar on Church Street winning the Euro millions, only for the club to go backwards. They'll take any arl shite thrown at them and clap to boot.
No need to change anything here. You keep communicating through TalkShite and Bill's vicarious nostalgic Fab 4 bollocks – these Scousers love that shit – and throw some Everton family pony in there as well, la.
Watch them stand to attention when they play that old Z-Cars number, prior to kick-off... What a Club! What a Tradition!!! No change needed here.
Dale Self
45
Posted 03/12/2021 at 23:29:13
Always two steps behind you, Brendan, damnit.
Btw, would that be a Twyla Tharp or Merce Cunningham interpretive dance? Or some Hugo Ball Dadaist thing?
Laurie Hartley
46
Posted 03/12/2021 at 23:34:34
This is a very bad idea.
There are a number of players in our team who really do care. We just cannot turn our back on them.
It would be far better to stay behind for 27 minutes after the game has ended – win, lose or draw.
If 20,000 stayed behind, that would send a clear message to the players that we are with them and a completely separate message to the board.

Brian Wilkinson
47
Posted 03/12/2021 at 23:34:37
Has anyone else heard – and I kid you not – that Bill Kenwright has arranged an emergency meeting this weekend with Moshiri and Co and that Moshiri will be attending the Arsenal game?
If true, I would not be surprised if Kenwright called for Brands to step down, and he reassures Moshiri that will solve the problem.
Nothing, but nothing surprises me with Bill, to throw someone else under the bus.
Don Alexander
48
Posted 03/12/2021 at 23:36:55
I realise that protest during a game is poison to our supporters, and maybe the players, but ,b>not protesting in a visible way during a game is exactly what this owner and board would just love.
Those of us with decades of experience in the calamitous Kenwright era (instigated during Carter's limp leadership) surely know that, for once in our lives, with a squad replete with God-awful players, we need to do what we did a year or three before we won two championships and our only European trophy - and protest against the board during the game, volubly, visibly, preferably before the game starts.
If, by some hitherto unearthed sense of professionalism, the team then go on to win the match, we may look silly, admittedly (and Moshiri and the boardroom would love that)! But how long are we going to suffer in silence as we look forward to trying to resurrect the season from the relegation places we're likely to be in when we begin our January search for even more bog-standard players, this time only available for next-to-nowt though, to hopefully drag us to 17th minimum in May?
Anthony Murphy
49
Posted 03/12/2021 at 23:39:53
I think the success of this may depend on the score at that point?
Something needs to happen; we've shown unbelievable loyalty and patience for so many years. We need a turning point of sorts.
I fear for Moshiri on Monday. If I was him, I'd release a statement in the matchday programme outlining his 'understanding' of the fans' issues and what he hopes to do to address them.
He needs to play the PR game like he's never done before right now.
John Keating
50
Posted 03/12/2021 at 23:46:06
I have no problem with any supporter doing whatever they feel is necessary, as long as there's no violence, to show their feelings to the board how they feel. Boo, walk out, sing, whatever the individual wants.
For Blues to say other supporters aren't proper supporters or they're going to upset the shithouse players, then that's out of order. The players don't give a shit about us. They'll just go home in their Bentleys and watch Cbeebies or whatever is in fashion.
I remember when we were doing everything we could to stop us moving to the Tescodome and supporters were calling us Kopities and worse.
Remember, if there are protests, then those protesters are as much a Blue as anyone and have every right to do what they do.
I watched us win the league in '63, '70 and the '80s team and I could fucking cry...
Colin Malone
51
Posted 03/12/2021 at 00:05:24
Talk about kicking someone when they are down. 14 games into the season. The manager hasn't had a chance to bring in the players he thinks, will make us better. The two he did bring in, have improved us. Benitez has come to the club and seen what a shambles it is, from the academy setup, to directors who know fuck all about football.
Its time or maybe too late for Kenwright to grow some balls. Our club need us more than ever. So you can fuck off with your 27 minute walk out.

Pete Clarke
52
Posted 04/12/2021 at 00:31:50
The white sheets get noticed more than anything and can be repeatedly shown on TV:
Farhad.
Your chairman and biggest problem, Bill Kenwright, only knows failure and failure is no success at all.
He has to go.
Will Mabon
53
Posted 04/12/2021 at 00:54:15
Putting aside whether the appointment was right in terms of RS history, past record and other factors: Unless there is a genuine situation whereby Benitez is a pernicious, destructive force that has completely "lost" the dressing room, and lost the plot with that too – of which I've personally heard not a single rumour so far – then I feel that to dismiss him would be a move of desperation.
Are we to keep changing managers, retaining them only for the duration of the "new manager boost" in an attempt to accidentally drop onto the answer?
The problem here is wider and deeper than one man; if this is not addressed, then what are the chances for a potential replacement, with all the same issues as Benitez and the previous string of failed appointments?
All within the club should be pulling together right now – everyone. If this reputed board meeting is part of that process, as opposed to a witch-hunt, then fine.
If the meeting is a real event, then it's very unprofessional that news of it has leaked out for attack in Drama World.
Jerome Shields
54
Posted 04/12/2021 at 01:01:38
This is what you get when communication between the club and the fans is non-existent. It will be ineffective and will not help getting much-needed points against Arsenal, which Benitez needs. Self-defeating really.
Don Alexander
55
Posted 04/12/2021 at 01:38:09
Will (#53, last para) "very unprofessional" has been Moshiri's chosen club motto ever since he bought in, and for 20 years, minimum, beforehand.
Hopefully the penny will at last drop for him before the alleged emergency board meeting in the next day or two and he at last starts to identify that his self-admitted football ignorance is way more valuable than that of the chief charlatan he made "enhanced" chairman.
Even more hopefully, he immediately sacks people and, instead of wasting his time and money in seeking the next ineffectual manager of the Finch Farm shit-pot, appoints people of competence to operate his multi £billion business from the boardroom.
I ain't hopeful though, like almost everybody else.
Joe Corgan
56
Posted 04/12/2021 at 01:41:05
Given the reservations in this thread of many who believe that walking out sends the wrong message to the players, I'm minded to propose an alternative.
What about an absolute crazy, rapturous, raucous cheer on 27 minutes? Showing support for the club as an entity and the players on the pitch. At the same time, as long as the reasons for the cheer are known to the club, that we're not happy with their management, from Moshiri, to Brands and Benitez.
It wouldn't take much for ToffeeWeb, Grand Old Team and the other major Everton websites to simply report the reasons for the cheer. The message would get back to the club.
How much effect any protest, including a cheer, would have is another matter entirely…
Mike Gaynes
57
Posted 04/12/2021 at 01:45:27
Brendan #37,
I've got some Horah music you can borrow. The protesters can all dance in a circle. Holding hankies.
You are a very funny man.
Brendan McLaughlin
58
Posted 04/12/2021 at 01:59:54
Thanks, Mike #57,
I'm actually a Spurs supporter but they've no sense of humour...
If your choir ever makes it to the interesting (North) of Ireland, let me know!

Steve Brown
59
Posted 04/12/2021 at 02:03:11
Combine Brendan's dance and Brent's in-out, then add a shake it all about and you have the answer.
40,000 fans for the Hokey-Kokey in the 27th minute.

Steve Brown
60
Posted 04/12/2021 at 02:07:24
Agent Rafa has already been practising.
Link
Ernie Baywood
62
Posted 04/12/2021 at 02:17:41
We're angry, aren't we... How angry? Pointless gesture angry!
There's applauding for Arthur in the 7th minute. Then temporarily leaving in the 27th minute. What can happen for the rest of the game? You've got another 88 minutes to work with.
Make sure you're home in time to bang pots and pans in your doorway for the NHS.
What is it with these gestures? They do nothing? It's just one attention-seeking individual after another trying to be the one who came up with something to go viral.
They don't achieve anything. A viral gesture didn't fund the NHS, it won't improve Child Protection Services, it won't reduce knife crime... and it won't convince an owner that they need to listen to fans.
All it does is make people think they did something, and gives a small number of people roughly the same feeling as successfully starting a Mexican Wave.
What happened to protesting and demanding answers, or voting with your wallet? Do we not really care that much?
Mike Gaynes
63
Posted 04/12/2021 at 02:29:39
Steve #59, that's pretty much what Iwobi does on the ball every game.
Brendan #58, my new choir doesn't tour, but I'll make it up there myself one day and we can croon Wild Rover together in a friendly pub.
Pete Clarke
64
Posted 04/12/2021 at 03:05:12
Song for Moshiri (to Wild Rover):
You've been an accountant for many a year
And earned lots of money in your career
But then you bought Everton and have thrown it away
Because you allowed the big conman Bill Kenwright to stay
Mike Gaynes
65
Posted 04/12/2021 at 03:20:55
And Moshiri's chorus to Rafa:
And it's no, nay, never... no nay never no more...
Will you plaaaay that Iwobi...
No never, no more!

Brendan McLaughlin
66
Posted 04/12/2021 at 03:28:39
Yo Peter #64
I'd like a good manager
But they're all very dear
And I spent all my money
And still relegation I fear

And it's no nay never…
Brian Murray
67
Posted 04/12/2021 at 03:43:44
I'd like a good chairman cos this one is toast.
But try as I might, he won't leave his post.
Whatever he touches just turns to dust.
That's why our trophies are turning to rust

And it's no ney never…
Brendan McLaughlin
68
Posted 04/12/2021 at 04:01:11
I came on to ToffeeWeb
And saw what was true
What it really was meant
To be born as a Blue

The manager's a Red
The Board's better off dead
And it ain't been much fun
Since Howard Mark 2
And it's no...
Ernie Baywood
69
Posted 04/12/2021 at 05:05:30
He put groundfill in the Mersey,
And shite on the pitch.
It's built assets, not players,
That will make him rich.
Jay Harris
70
Posted 04/12/2021 at 05:11:14
I know a lot of Blues are disillusioned and embarrassed about recent results but what we need to achieve is to roar the players on to 3 points and get Kenwright and his clique out of the club.
The best way to achieve that is to save all protests until the AGM on Zoom and find a way to gatecrash that (I'm sure there are some tech-savvy blues that could do that).
We certainly do not need to provoke the loss of more points, and we don't want Moshiri & Usmanov to walk, so – other than kidnapping Bill (now that's not a bad idea) – I don't see what we as supporters can do. There were organized protests about Destination Kirkby and Kenwright's litany of deceit but that went nowhere.
Mark Tanton
71
Posted 04/12/2021 at 06:18:55
Might as well, we'll be two-nil down by then anyway.
I can't face seeing Coleman continue to disintegrate before my eyes.
Laurie Hartley
72
Posted 04/12/2021 at 06:40:26
Jay @70,
If you hear a knock on your door shortly, don't be surprised.
Pete Clarke
73
Posted 04/12/2021 at 06:49:12
We've been crap for decades
Because of Blue Bill
So with him and some others
The empty dock we could fill

Can we trust in Moshiri
To get anything right
We will know a little more
If we don't win Monday night
Chad Schofield
74
Posted 04/12/2021 at 06:53:40
The problem with a walkout is, unless it's large numbers, it gets dismissed. If we're playing that badly that we're a couple of goals down, it gets dismissed as that's the reason.
I'm all for something... and it makes sense on a televised game, but it just sounds like a non-starter.
Mike Gaynes
75
Posted 04/12/2021 at 06:58:24
Damn, I really started something.
Good thing I didn't suggest "Roddy McCorley"... this could have gotten real ugly, real fast. Don't want to bring up neck ropes with this crowd.
Brian Murray
76
Posted 04/12/2021 at 07:06:45
I hope Dunelm's are doing a roaring trade. Get them bed sheets. Clear and succinct. Enough is enough – time to go, Kenwright.
Mark McDonald
77
Posted 04/12/2021 at 07:59:00
A protest of some sort is needed but a 27th-minute walk-out can be misunderstood and backfire.
Support the team during the game – cheer for a good performance, boo if it's shite – that is a fan's prerogative. This protest is against the Board, so leave it to before or after the game.
I like the idea of the bedsheets. The exposure worked before we got Benetiz. The media loved it, so let's do the same again only this time aim our frustration at the Board.
Remember, a good protest is to get maximum exposure. The fact the game is live and goes worldwide with Moshiri, Brands and Kenwright present is too good an opportunity to miss out on.
Colin Glassar
78
Posted 04/12/2021 at 08:50:57
Just reading some of the comments shows just how divided we are, "Yeah, but no, but yeah" – to quote modern-day philosopher, Vicky Pollard.
Kenwright and Co know these "protests" are only held by a tiny minority. The vast majority of match-going fans will sit silently to show the world just how loyal and civilised we are, not like that other lot across the park. We are better than that!
I've lost count of how many planned protests have fizzled out over the years and how those who have had the temerity to protest have been criticised and ostracised by the 'silent majority' of 'take it on the chin and behave' fans.
Us, protest? Never!! We are better than that. God is good and will surely deliver us from evil. Bill will still be sitting in the Directors Box in 10 years time, smirking and thinking to himself, "What a bunch of fools this lot are!" Why should things change if the match-going fans don't demand it?
I don't have an easy answer to solve our conundrum but I do know, after decades of supporting Everton, that apart from a few cushions, groans and boos, Everton fans will do sod-all to really make their displeasure felt.
Paul Swan
79
Posted 04/12/2021 at 08:56:49
27 minute walk out - get a grip! Parts of that ground would never empty in 27 minutes. The concourses in several parts of the ground and stairways will become dangerously overcrowded.
All it would take is one or two incidents like the complete knobheads throwing bottles the other night for this to develop into something very ugly very quickly.
What about something more passive, like the supporters taking along any of the old shirts they have and just holding them up on 27 minutes in silence to show the lot of them they are not fit to wear it?
Paul Bradley
80
Posted 04/12/2021 at 09:02:00
Walk out?
Ridiculous idea!
Eddie Dunn
81
Posted 04/12/2021 at 09:31:54
We want to support the team and spur them on to perform better. None of us wants relegation. So I would advocate supporting the positives, like on Wednesday.The lads all tried their best midweek, but we all know tactics and lack of quality were our undoing.
If getting behind the team is pointless, then just don't go to the game. A low attendance would get the message over. But the fact that most of the ground is occupied by season ticket holders makes empty seats less likely.
Remember the late '70s and 16,000 gates? I do. The board were not getting revenue (before TV became more important than fans). However, TV cameras panning across empty seats embarrasses the hierarchy.
A no-show gets the feeling across better than anything else. Failing that, take a little banner folded up in your jacket that says "Kenwright Out", or "Where's the Arteta money?" etc, etc. TV cameras will surely zoom in.
Paul Smith
82
Posted 04/12/2021 at 10:08:37
The 27 at 27 is a poorly thought-out idea and a little impulsive. However, kudos to those fans who actually put it out on social media and have actually put action to thought in expressing their concern.
I see a lot of posters are opposed to the idea and have offered more subtle, practical and reasoned solutions... but actually making them happen takes a bit of graft. I'm not seeing much of that.
Tony Abrahams
83
Posted 04/12/2021 at 10:12:10
Something definitely needs to be done but not leaving the ground in the 27th minute whilst our team are really desperate for points.
Staying behind to protest after the game makes more sense to me, especially if we could try and get Moshiri, Brands or Kenwright to address the crowd, which would be a real achievement in itself, when you consider the silence we currently receive from our Board of Directors.

Gerry Killen
84
Posted 04/12/2021 at 10:23:51
I have supported the Blues since I was a kid. I'm 86 now and still proud to be a Blue. I'm sorry, fellows, but I think the 27th-minute walk-out is the wrong way to go about getting change in the Boardroom.
First thing that strikes me is the upset and commotion it will cause amongst fellow fans, with people getting up, trying to encourage others to join them, blocking the view of the game we love, and what will the players be thinking?
The most important thing on Monday is 3 points. The very people you are aiming at – the Board of Directors will be smirking and using the Tory tactic of Divide and Rule, sitting back and watching lifelong loyal fans tear each other apart. Then, the Police step in and it's all been in vain.
No, support our team and let the players know they have our backing and it will lift them. COYB
Kim Vivian
85
Posted 04/12/2021 at 10:39:07
It's all getting a bit – I'm not going to say 'depressing'… although it is – so I shall say 'tiresome'.
I agree with Tony above. Walking out will not achieve anything. The players know the score and it will make them perform worse on the day, not better.
It's going to be a tough enough match already. And the board will simply shoulder it. Civilised post-match demonstration could probably have more impact – and, if any of the hierarchy remain or not, it would speak loudly.
If there is any truth in the rumours that Kenwright has called a crisis meeting (Kenwright, for fuck's sake... why not Moshiri?) and Brands gets the knife in the back, I believe there will be a real revealing of affairs.
I said to a mate yesterday re Brands, "He's getting a lot of stick but I think I have some sympathy for him." He has not really had the opportunity to work with one manager (four I think so far) for any significant length of time.
Okay, some of his acquisitions have been a bit iffy but then no club is near 100% successful in getting it right every time, and clearly Moshiri (Iwobi definitely) and Kenwright have been interfering beyond their remit. Kenwright, I fear, maybe more than we might realise...
We should be able to give Arsenal and Palace a good game but both are on opposite trajectories from us – also just as unpredictable – but I think we might struggle.
What I can put my lunch money on is a walk-out will not help our performance on Monday evening – or any other matchday for that matter. Utter self-serving madness.
Brian Harrison
86
Posted 04/12/2021 at 10:42:48
I fully understand the frustration amongst our supporters and the need for us to physically show our frustration, but the planned walk-out on 27 minutes would cause havoc, and the last thing we want is to see Blues arguing with Blues.
Maybe we would be better adopting Real Madrid's solution when their team isn't performing, which is to wave white hankies. Maybe we could adopt something like that. Which would be visibly more effective for those watching on TV than a walk-out would be.
Denis Hignett
87
Posted 04/12/2021 at 10:42:51
Post number 11. Absolutely spot on.

Mike Hayes
88
Posted 04/12/2021 at 10:51:55
It's the Everton Way to sit on your hands, wring your hands, tut-tut at what's going on, hold your head in your hands, or just bury your head in the sand and accept your lot?
The millionaires on the pitch won't perform any worse if the whole 40,000(?) walked out – they couldn't give a fuck, they've downed tools so they won't all of a sudden play shittier without a crowd – they did that last season with same results.
The board, if they hear the fan base is spilt, will be laughing all the way to the buffett and the bank on hearing this. Moshiri is so out of touch, he supposedly communicates with Jim White? Get your heads around that one...🤔
Sorry, there needs to be a show of solidarity and disgust at Kenwright and the stupidity of Moshiri to keep this loser on as Chairman – who's the bigger fool?
Paul Hewitt
89
Posted 04/12/2021 at 10:56:43
If you're going to walk out after 27 minutes... Why bother going?
Barry Hesketh
90
Posted 04/12/2021 at 11:18:29
A crowd of 40k isn't a homogeneous group, there are people from all walks of life attending, with differing world views, backgrounds, etc – the only common denominator is that they are a fan of Everton Football Club.
For some,supporting Everton is a distraction from their everyday lives, or a habit that was formed in their formative years that they just can't break; for others, it's the single most important thing in their lives.
To expect that sort of disparate group to rise up and speak as one is asking too much and to berate those who disagree with direct action is very harsh indeed.
I think the hierarchy is by now fully aware of all of the complaints and dissatisfactions, and it may well take action to address some of those concerns. Those actions may not fit with every single one of us, in fact, any actions they take might agitate some fans even further.
There is one missing ingredient for any protests carried out by Evertonians, the mainstream media will not be that interested in helping the 'cause', not in the same way as they helped Kopites and Stretford Enders to effect change at their clubs.
We might not like it but the only power we have as customers is to stop spending our hard-earned cash on all things Everton if we are not happy with the product.
Notice the Premier League clubs' reaction to the appointment of an independent regulator, we are merely customers and we can't be allowed to damage the 'brand'.
John Keating
91
Posted 04/12/2021 at 11:24:31
All of this might be moot.
Kenwright may announce after his board meeting that he has sacked Brands, banished Barrett-Baxendale back to EitC, and resigned as Chairman.
Derek Knox
92
Posted 04/12/2021 at 11:41:01
John K, if that were to happen, I really would re-kindle my belief that there is a Father Christmas after all !
Long live the Revolution ! :-)
Colin Bell
93
Posted 04/12/2021 at 11:48:19
Like so many of you on here, I'm a lifelong Blue. I've seen some good times and some bad but I've never turned anywhere else. Everton are my club and I will always support them.
But we need to make a point that this isn't good enough. I've never got the Director of Football, so I'm not going there. Why blame Kenwright? Did he pick the transfer targets, and let's face it, some decisions, along with the contracts offered, have been simply baffling.
How about this for a protest? I was at Wembley for the semi-final against Man Utd, the one we won on penalties. Before the game, an interview with Mikel Arteta had to be stopped because the Blue end erupted into a version of Z-Cars. The Man Utd fans fell silent, it gave out a powerful message, using the thing that, even after 60 years attending games, my first as a 5-year-old, still causes the hairs on the back of my neck to bristle and a lump come to my throat.
Can you imagine the impact if 35,000 people sang Z-Cars on 27 minutes. The TV couldn't fail to pick it up, the players would see it as support, and the board would know what it symbolised.
Far better than any walk-out. IMO
Come on, you Blues.
Stephen Meighan
94
Posted 04/12/2021 at 11:53:10
I was not at the game on Wednesday against Liverpool because I've been suffering with Covid. First derby match I've missed at Goodison in nearly 50 years. I'm fighting fit now and I'll be there Monday night.
What did sicken me on Wednesday was people walking out after 20 minutes. I know the team are performing dreadful at the minute but walking out... I ask you.
There won't be no mass walk-out on Monday – it just won't happen. Don't really know what the fans are supposed to do but walking out won't help the team when they need us more than ever.
A previous poster put on about bringing old shirts to the game and holding them up to show the players they're not fit to wear them. Good shout, that... but it needs a collective effort. I'm not sure it will get much response because ToffeeWeb is only a small vehicle in the grand scheme of things.
I feel sorry for any young fan under the age of 30 because all they've ever witnessed is a club being ruined from top to bottom of mismanagement.
Coyb
Ray Robinson
95
Posted 04/12/2021 at 11:53:17
Ridiculous idea. Stay away rather than walk out. Better still, give the team extra support. Remember a few years ago when we were in a similarly dire situation and 2-0 down to Watford at home? If the crowd had walked out then, we might already be in the Championship. Instead, we stayed and roared the team on to a 3-2 victory.
Sack Benitez? We already complain about an imbalanced team and no discernible pattern of play, brought about by umpteen different managers in the last 5 or 6 years. Why compound the problem? Unless he has clearly lost the dressing room, stick with him and allow him to rebuild.
Protest against the Board by all means, but before, during or after the match without impacting the players whose confidence must already be at rock-bottom.
Ciarán McGlone
96
Posted 04/12/2021 at 11:55:40
A protest that involves fans singing at a football match?
Am I missing something?
Not quite the storming of the Winter Palace, is it...
Derek Wadeson
97
Posted 04/12/2021 at 12:03:25
We disliked the so-called Super 6 and now by protesting in the 27th minute for 27 years without a trophy we are sounding like one of them who think they are entitled to success.
I won't be leaving my seat – I will be cheering the team on to a much-needed 3 points.
Post #11 – Exactly my thoughts.
And what will this achieve precisely? They should be more worried that Moshiri walks out after 27 minutes and doesn't come back!
Gary Smith
98
Posted 04/12/2021 at 12:08:37
Ray, assuming you don't actually go the game because, if you did, you'd realise the fans gave the players loads of support for the last two games. At least until it became apparent that it hadn't made a blind bit of difference to the lethargic tits masquerading as our team.
So, suuuuuure... let's just happy-clap them along… it's making a worrrrld of difference!
ps: I just had a memory come up on my Facebook timeline, 2 years ago today, me moaning at Brands and Silva after a slapping I clearly believed "could have been 9" and bemoaning that Keane and Mina were a poor hope as first-choice centre-backs, and the lack of competition at full-back (replaced one with a centre-back that day too, according to my post) was killing us…
Absolutely nothing has changed. How long do we keep happy-clapping for? How low can we tolerate?
Paul Smith
99
Posted 04/12/2021 at 12:08:57
Derek,
I was envious of the Super 6. Winning things – what a novel concept that is. Never take on at the home of Z-Cars. Keep singing, guys – that'll show them. Hopefully the away cohort will show their displeasure at the Palace game, if it's still bandy.
John Kavanagh
100
Posted 04/12/2021 at 12:09:15
An organised mass walk-out while the match is still in play is a very bad idea. Can anyone on here remember what happened at Ibrox many years ago? I'm all for protests – the more the better – but I don't want to see Blues' safety being put at risk.
Far better to give Kenwright and Co some well-deserved stick at the end, with sheets and Barca white hankies on 27 minutes.
It's vital we get a performance on Monday. If they start like they did against Liverpool, the match will effectively be over by the 27th minute, but if everyone gets behind the team (like they did after Gray's goal) from the kick-off, we might at least have a chance.
Kunal Desai
101
Posted 04/12/2021 at 12:14:25
I think the way to go about this is with placards and banners, half-time and at the end of the game. Aimed at the Directors Box with something to the effect of no plan, no strategy, and calling out the removal of the board.
Dave Abrahams
102
Posted 04/12/2021 at 12:31:06
Kunal (101), not a bad idea, especially for the end-of-the-game banner protest; at half-time, the board members will be inside, enjoying a half-time drink.
John (100), yes, I remember that Glasgow derby when thousands were on their way out of the ground, no protest, near the end of the game when one of the teams scored an equaliser and half of the supporters scrambled back up very steep steps, resulting in the tragedy of many deaths.
As an aside to the tragedy, true story: a Catholic priest in Glasgow won a great deal of money on the pools with the Glasgow derby ending in a draw which got him the eight draws up. He donated a big sum to the fund which was set up in response to what happened that day.
Pete Clarke
103
Posted 04/12/2021 at 12:35:22
Not sure a walk-out on 27 minutes will do anything but go right over Kenwright's and Moshiri's heads. Maybe they will think everyone is going to get a bovril and pie to keep them warm!
On the serious side of it, there should be lots of white sheets with clear criticism of the board and especially Kenwright. No need for dirty words as the coppers will throw them in anyway.
Maybe an idea on 27 minutes to show disapproval would be do what the Real Madrid supporters do when they are not happy and that's for the whole crowd to wave white handkerchiefs in the air. This always got the attention of their leaders and players.
I think this originated from the bull fighting when a bull was being gored too much without the death blow and was suffering. The crowd would show their disapproval of the matador by waving the white hankies.
I've sworn a lot this week after another derby humiliation but swearing at those dickhead leaders of ours would only give them something to throw back at us. They are like Royals and are so far removed from working-class people, it's not funny. They don't understand the true hurt of football supporters when it comes down to paying good money and getting shit in return.
Geoff Lambert
104
Posted 04/12/2021 at 12:36:09
I think we should all stand on 27 minutes and clap and cheer to tell them how happy we are with the board and the team in general. Just take it on the chin like men and stop whinging about nothing.
We will be fine mid-table and out of cups by Christmas again. I don't know what all the fuss is about.
Mark Ryan
105
Posted 04/12/2021 at 12:36:48
Jack @ 5 a very good idea, like that.
Jay Wood
[BRZ]
106
Posted 04/12/2021 at 12:41:43
Personally, I don't feel inclined to condone or condemn this suggestion.
Every week, there are grumbles and full-blown articles (on ToffeeWeb and beyond) about the incompetence and wastefulness at the club.
Every year, there are calls to implement some form of protest which never comes to fruition. This frustrates those who are more radical, despairing at the apparent passivity of fellow Blues in meekly accepting their lot.
Again personally, I don't think this initiative is a particular good one. But equally, I am not going to condemn the supporters suggesting it. They are at least attempting to be pro-active in how best the collective can display their discontent to the club's guardians, rather than bleat on a football forum and convince yourself that you've 'done your bit'.
Let it be the starting point of a discussion which attracts alternative ways to protest that has broader appeal and acceptance.
I've long thought that, at the game, there could be two timings nicely spaced when an in situ protest which doesn't require a mass exodus from the stadium could be implemented.
1878. The 18th and 78th minutes.
Simply turning your back on the game for a minute, maybe staring at the Directors Box, could be a simple, but powerful, message. It would be eye-catching for the TV cameras also.
Mick O'Malley
107
Posted 04/12/2021 at 13:19:40
Paul Smith @44,
Brilliant and 100% correct, bollocks if it upsets the players and club – they have let us down for the last 27 years.
I still can't get my head round the acceptance of Benitez; it absolutely baffles me, Sack the board and take the Fat Spanish Waiter with you.
Derek Knox
108
Posted 04/12/2021 at 13:23:31
Jay @ 106, some fair comments there.
The 18th and 78th minutes do have a familiar ring to them... but... like Hilda Baker used to say, "I must get a minute hand fitted on this watch." :-)
Liam Mogan
109
Posted 04/12/2021 at 13:24:15
Walking out won't help us to win or even get something out of the the game. That's the priority.
Ray Robinson
110
Posted 04/12/2021 at 13:25:23
Gary #98.
Yes, I do go to the game. I just believe that any action that undermines the players' fragile confidence is counter-productive.
Protest by all means... but probably best after the match. We were crap going into those relegation battles versus Wimbledon and Coventry but we protested effectively once the game had ended.
Derek Knox
111
Posted 04/12/2021 at 13:31:36
Ray, "Fragile Confidence"?
Most of these players are on God knows how many thousands per week and their confidence is fragile? Aw... diddums.
Not half as fragile as our collective patience has been for nearly 30 years. Come on, stop making excuses for these. How much cosseting do they want, need, or deserve?
Mick O'Malley
112
Posted 04/12/2021 at 13:34:43
Derek @ 97,
Who cares if he does? Everton will still exist.
Dave Lynch
113
Posted 04/12/2021 at 13:41:42
Therein lies the problem.
We take mediocrity and under performance as the "norm" for want of a better word.
We never protest and spout shite like "It's not the Everton Way". I don't have answers but as long as Bill Kenwright and his self-appointed sycophants are in charge, we are doomed to years of this shit.
He perpetuates this by spouting "We have the best supporters in the land" and "Everton are the best run club... blah, blah, blah."
Something will give in the end and I fear it will be our Premier League status.
Ray Robinson
114
Posted 04/12/2021 at 13:54:00
Derek, it's admittedly hard to feel any sympathy for any overpaid cosseted, modern-day footballer but they're all essentially human beings, subject to the normal emotions – including underconfidence. Abusing players rarely achieves anything. Save it for the buggers who give less than 100% – few and far between in my opinion.
A walk-out on 27 minutes will achieve diddly squat. If you want to protest, go for it after the game and direct it at the Board and Benitez, if you think he's co-responsible.
Derek Knox
115
Posted 04/12/2021 at 14:15:32
Ray, I'm hardly abusing players, questioning their motivation, and their obscene wages, not being commensurate with their input/output.
I have not approved, or agreed with the 27th-minute walk-out either, but I definitely feel enough is enough and something has to happen, and very soon, or we will be playing Tranmere in the future derby matches.
Terry Farrell
116
Posted 04/12/2021 at 14:17:12
I like and support Moshiri. He has spent money tarting up Goodison. He has ensured that the new stadium at Bramley-Moore Dock got the go-ahead following a lengthy expensive process and it is now being built.
This new ground is vital for us and EFC and will give us pride. He has spent a shed load on transfer fees and manger compensations. On the pitch it hasn't worked but his comittment is not in doubt.
Sack the board? Like a lot of Blues, I didn't want Rafa but, now he's here, I support him. If you support a manger, you don't sack him in December. He will try and filter out the remaining players who can't cut it and bring in those we need. Rondon was a terrible signing by him though.
Paul Niklas
117
Posted 04/12/2021 at 14:22:20
Tell the Blue Union to Fuck Off – and the next pretenders to their belief that they speak for the majority. Problem as usual with the fringe – they are just fucking stupid. Everyone who walks out is a fucking fraud as those were who left on Wednesday; real supporters stay, no matter what. Who the fuck do you think you are?
Ray Robinson
118
Posted 04/12/2021 at 14:25:19
Sorry Derek, I didn't mean to imply any abuse on your part – I was just making a general comment. Some of the comments aimed at the players as I left the Park End on Wednesday definitely constituted abuse.
I am just as frustrated as you and everyone else after 60 years of visiting Goodison and certainly not totally averse to protesting – but it mustn't be counter-productive.
Paul Niklas
119
Posted 04/12/2021 at 14:26:51
David Lynch, "It's not the Everton Way". Have you forgotten the lunatic Blue Union? I think they work at the food banks last time I looked – at least that is something fucking useful.
Michael Lynch
120
Posted 04/12/2021 at 14:28:33
I'm against it. What does it achieve? Forcing out Moshiri who has invested half a billion in the club and is building a new stadium?
Like a bunch of spoilt kids. We've got a shit team playing shit football. It's not the first time or the last that I'll witness that in my lifetime.
Dave Abrahams
121
Posted 04/12/2021 at 14:30:47
Terry (116), I'll have that, Mr. Moshiri, to me, is naive and too trusting of supposedly friends when it comes to football, he should have been looked after a lot better than he has been by fellow board members and shareholders at Everton, particularly by the man he bought the club off, Kenwright joined in with the very poor outlays on transfer deals and never gave Moshiri the advice he needed on a lot of aspects of running a big business like a football club when it was obvious he wasn't very good at it. It seems to me that Kenwright took advantage of Moshiri's naivety instead of looking after him and his money.
Dave Abrahams
122
Posted 04/12/2021 at 14:37:47
Paul (119) Nobody works at a food bank, they all volunteer and they are not doing something 'useful' – they are doing something which is a necessity under this present government.
Dale Self
123
Posted 04/12/2021 at 14:38:27
Alright, the Moshiri talk is valid. I'll take it down a level if he comes through with a difficult decision at this point and would support him. I'm not sure axing Brands is that move without some serious publicly stated assessment of Everton's problems.
Some moves toward visible accountability of main functions within the club are in order. He is an accountant, he knows that already.
Dave Lynch
124
Posted 04/12/2021 at 14:45:08
Kenwright is quick to accept the plaudits, remember his fizog when he stated "What a manger" quick to distance himself a short time later though.
He has built a board room with his cronies, he's a snide fucker who'd put a knife in your back if it suited him.
Barrett-Baxendale et al... people who know nothing about running a football club but will vote with him at board room level.
Michael Kenrick
Editorial Team
125
Posted 04/12/2021 at 14:46:38
Pretty aggressive there, Paul.
I'd like to think that people could come on here and express their support, disdain, or otherwise without being attacked for the way they support the club or what they do or do not choose to do at the match, or elsewhere.
Of course it gets heated when one person's 'support' is another person's 'shithouse behaviour', and we do have to have some firm lines. On here, that line is crossed when it involves insulting other fans.
Obviously you disagree but using this website to call other Everton fans "fucking frauds" is not acceptable for any reason.
Brendan McLaughlin
126
Posted 04/12/2021 at 14:47:56
No rumours emerging from yesterday's board meeting? Anyone seen anything even to confirm that a board meeting actually took place?
Stephen Vincent
127
Posted 04/12/2021 at 14:56:34
Dave #124,
It's not just 'knowing nothing about running a football club'. They know nothing about running a business.
Jim Baker
128
Posted 04/12/2021 at 15:11:29
I can't really complain because I can't get to the game this week but over 60 years' experience tells me "we" as a group never stick together on things like this.
Bobby @3 is probably right about them sticking up a picture of Kenwright on-screen and half the ground clapping. Good job it's not a Trades Union cos they'd throw us out.
Clive Rogers
129
Posted 04/12/2021 at 15:22:56
Stephen, 127, Dave 124, correct. Football is a cut-throat business nowadays. It has taken the place of the rag trade in being the most cut-throat.
Liverpool have Hogan as CEO who has come up through the business ranks and got them out of one deal to get a fantastic one with Nike apparently.
Our CEO is an ex-teacher and charity runner who has never run a business before. Record losses last year. The only club with FFP problems.
After 20+ years running EFC, Kenwright said last year "I haven't a clue about business." Record losses next year probably. Further FFP problems.
Paul Niklas
130
Posted 04/12/2021 at 15:24:07
Michael, appreciate its strong and it no way is aimed at 99.9% as you know. You also know I hate this type of thing and typical Liverpool mentality and I am one by the way. Should I not condem the idiots throwing bottles at the shite goalkeeper or the ones fighting with the police in the Gladwys street also. Sometimes feels on here I protest too much when it comes to the Blue Union and similar. I don't like anyone bringing the club to shame as they did and will do again for what, the club have to deal with the problems mine are clear about the board on this site but I'm not walking out on anyone and I am prepared to call those out that will.

Strength in numbers not fringe metality driven by the.same old leftists, the rebels without a,cause who want 15 mins of fame to show they still exist. This site is better than chastising me for a true belief Michael.
Kieran Kinsella
131
Posted 04/12/2021 at 15:35:56
Paul Niklaas
Who do you think you are? What's with the disparaging 'food bank' remark?
If you had a crackhead family member, would you unswervingly support them as they sat in front of their neglected kids, shooting up? Or would your love for them cause you to offer some tough love and intervene?
I don't think a walk-out mid-game is useful but, if people are angry at seeing their money fritted away on a terribly run team, then they're entitled to voice their concern in whatever manner they see fit.
I don't think the blue Union ever claimed to represent every fan as they, like all of us, know it's a divided fanbase. But if they were frauds they wouldn't care, and wouldn't have tickets to the game.
I think their act is misguided but it's painful for them to feel the need to take this step
Andrew Merrick
132
Posted 04/12/2021 at 15:36:21
How about a banner:
Sitting pretty, Bill?
Time to stand down...
Andy Walker
133
Posted 04/12/2021 at 15:36:51
I mean, Kenwright wanted Moyes back, for fuck's sake.
Oh wait….
Derek Knox
134
Posted 04/12/2021 at 15:46:48
Andrew, @ 132, Very good, Mate.
Or how about something more apt: "Fuck Off, Bill, You Maggot"?
Mark Taylor
135
Posted 04/12/2021 at 15:53:17
I understand why people want to voice their anger, frustration or whatever, but I struggle to see the point of this.
Unless they are stone cold, in which case this would make no difference anyway, I think the people who run this club are well aware us natives are restless, to put it mildly. In fact I suspect they are already figuring out, individually and collectively, who is going to be the scapegoat: Benitez, Brands, Kenwright or Barrett-Baxendale (though it's none too clear what the latter actually does as CEO).
Not that I think a victim is going to make much difference right now. The way back is a long one from where we are today. It goes beyond one individual.
And I think the last thing the team needs at present is an in-game distraction. They look distracted enough as it is. If we get another pitiful performance, I'm sure people will make their feelings known at the end.
Brian Wilkinson
136
Posted 04/12/2021 at 15:54:20
Has any of these groups thought this one out? Walk out on 27 minutes; 28 minutes, we score a goal and go one-nil up. Have they not thought about everyone rushing back in again if that happens?
I still say best action is to all turn your back on the game for one minute and chant "Sack the Board"
Short but straight to the point; get banners out as well, if needed.
Brendan McLaughlin
137
Posted 04/12/2021 at 15:56:21
The organisers of the proposed protest have posted their objectives:
"It is designed to bring attention to the majority shareholder Farhad Moshiri who despite investing £685 million approximately since February 2016 has not seen an improvement in the club's fortunes, with multiple managerial appointments, a weakened and less competitive first team squad and declining performances on the pitch.
"The campaign welcomes and acknowledges his financial commitment to the club. However, the campaign draws attention to the governance and management of the club during these last six years.
"The campaign recognises that without investment and fresh recruitment in the board and executive teams the prospects of a change in fortune in the club remains slight.
"The fans' emotional investment and financial commitment to the club are totally aligned with Farhad Moshiri's investment. We seek the same outcome, a better return for both our investments.
"We call on Farhad Moshiri as major shareholder to make the management changes necessary to see an improvement in performance.
"We call on Farhad Moshiri to communicate in future through official club channels. We call on Farhad Moshiri to engage, meet and discuss fan concerns with the fans."
Dave Lynch
138
Posted 04/12/2021 at 16:07:18
Andy @133.
Moyes leaving was the catalyst for this shit-show. I'm not saying he was great, I personally thought he was a bottler.
What I'm getting at is he was allowed to talk to Man Utd behind the backs of the fans. There was no way Kenwright didn't know what was going on... in fact, I think he was party to the negotiations.
Stuart Gray
139
Posted 04/12/2021 at 16:07:57
27 years, many managers, different owners - same old, story.
Birmingham, Leicester, Wigan and more have yo-yoed up and down the leagues but still won trophies in that time.
So there has to be something inherently wrong with the bones, the culture.
27 years (or 35 for the league) – one man, one common denominator. Take a bow, Bill.
Dale Self
140
Posted 04/12/2021 at 16:14:04
Sensible Brendan. Decent tone and expression of common purpose. I think I'd like to see them pull it back as a gesture to see if they can get a response from Moshiri, necessarily a direct one.
Adrian Evans
141
Posted 04/12/2021 at 16:24:40
It's not going to happen but I'd like to see Moshiri get on the Tannoy, or middle of the pitch, and apologise, take responsibility for wasting £650 million of his own money. But before that, tell Rafa that he can't stay, another £15million down the pan.
Ask Duncan if he wouldn't mind taking charge of the team for Monday night, a couple of weeks, and get us some points as he did before. In the last crisis, he didn't do bad regards points.
Now, here is the dilemma: Does Moshiri ask Duncan to continue? Well, if he gets 10 points out the next 5 games (3 v Toon), that's a pretty good start.
Or does Moshiri hit the panic button and ring Big Sam and Sammy Red Nose to dig us out of the crap again?
I've said it a few times, he's the only manager who has delivered his remit. Got paid, did the job. The back few: Williams, Cuco Martina, Kenny??? A young Calvert-Lewin??? 8th. Get ourselves into that position, then take a real look.
But Big Sam would only come on a proper deal. Not a "No thank you" in May.
I'd take that for 3 years, more if it bit brought us stability, winning games, points, a fortress. Go home less angry after games. If anyone can guarantee Premier League Status better than Sam, I am listening.
I don't think a walk-out is the answer. I think a vocal response before kick-off and at half-time.
How did big Dunc take to turn around players attitude and mindset last time? Did he threaten to kick them through the toilet door???? No, but he didn't need to... it's Big Dunc. He set up properly to try to play to the teams strengths.
This manager, Rafa, only played Sunday League. Play out against arguably the best press in world football. Yet we got a goalkeeper who can pass it into their 18-yard box. Remember how Duncan played when he took over? Route 1; we didn't complain, it was the only way we could play.
Five choices:
1) Keep Rafa.
2) Sack Rafa
3) Big Dunc, game by game, job's yours if you keep getting points.
4) Big Sam, for how long.
5) Hobson's Choice: another new manager who don't know owt.
Oh, Eddie Howe, when Toon sack him and employ Rafa. 🤣🤣🤣
Roger Helm
142
Posted 04/12/2021 at 17:13:08
A walk-out like that would never happen and wouldn't even be noticed unless nearly everyone did it, which would be dangerous.
A few big banners saying "Taxi for Kenwright" where the TV cameras would see them, would have more impact.
Paul Niklas
143
Posted 04/12/2021 at 17:25:41
Solutions to problems are sorted by the management not a few militant tendency wannabees. It's Moshri's money and his club whether you like it or not. Mistakes have neen made that would have had any other board in any industry sacked, the ongoing job for the boys is the biggest problem. Kenwright appointing poor CEOs in Elstone and Baxendale who would have been cheap in comparison to a new face. Moshri allowing this to happen is the mistake he made by allowing Bill to remain on the board, this is why Duncan, Unsworth etc are still there.

I have said this week after the Derby and before all these people have to go immediatley or be demoted. This club can only move forward once we forget the history get rid of the history and certainly don't think some 80s union group who are also history will make a difference.

Andrew Merrick
144
Posted 04/12/2021 at 17:27:19
Sacking Rafa is pointless.
Don't let Bill divert attention with an emergency board meeting. The truth is out there, in plain view
Any protest should be directed fairly and squarely at board level. The team still deserve our support
UtFT
Ken Rushton
145
Posted 04/12/2021 at 17:30:52
Wise words, Drew @18.
John Pickles
147
Posted 04/12/2021 at 17:45:29
Actually, we were rubbish when we won the FA Cup 27 years ago, and for many years before that.
Tony Twist
148
Posted 04/12/2021 at 17:54:05
It all depends on Moshiri. I can't see anything happening with Kenwright; after all, him being there means Moshiri doesn't have the everyday running of the place.
Sacking Rafa, of course it makes a difference, if only silencing the "Rafa Out" crowd. Rafa has picked Rondon, he is not known for playing youngsters, he plays two central midfielders against the 3-man RS midfield. He doesn't play Gbamin when he could be eased in; instead, he throws him in at the deep end in, again, a 2-man central midfield.
His subs are very strange at times: he plays two wingers who – surprise surprise – get pressured out of the match. His training techniques aren't working, trying to play counter-attacking football with a side that struggles to defend.
Rafa ain't perfect, apart from making out he is not to blame. Big Sam was more competent! Unfortunately you make one change and reassess.
It's either Rafa or Brands; Moshiri may think sack Brands and Rafa does the purchasing of players? But let's face it, Moshiri's form on decision-making is as pathetic as the first team's performances.
I think Kenwright will support Brands and I think they will say Rafa is one loss away from the sack. So, if we beat Arsenal, they will hang fire in the hope of a turn in fortunes.
Rafa has been really disappointing in my opinion; I expected him to at least win ugly and make the team hard to beat, difficult to score against, and most of all – organised. He has failed as far as I am concerned.
Kieran Kinsella
149
Posted 04/12/2021 at 17:59:11
Brian Wilkinson,
I was wondering that. Imagine if Richarlison goes down in the box on 27 minutes and it goes to VAR?
Brendan and Andrew,
Their intent seems pretty reasonable: we appreciate you, Moshiri, but get rid of Kenwright and Co. But of course Kenwright tries to subvert it onto the manager and owner – with the help of his acolyte, David Prentice.
Paul Birmingham
150
Posted 04/12/2021 at 18:10:50
Spiritually, Everton need a rib – from Dixie, John Moors, Alex Young, TG Jones, Big Neville, etc – and to start with a fresh plan to unite the club and bring it back together.
There's no easy fix but Everton desperately is in need of a fresh start in terms of the running of the football and commercial side, and a new era, and identity and purpose to be successful in football.
But who will have the formulae and how to get to that point, remains to be seen.
Hope eternal for better times, and starting by putting in a good performance and beating Arsenal.
David Bromwell
151
Posted 04/12/2021 at 18:15:23
I am with Drew O'Neal at 18.
We know the team is poor but, in my view, they gave their all the other night and there was a period after we scored when it was a pleasure to be inside Goodison Park.
We have a better chance of a win on Monday and I shall be doing my bit to give the team my 100% support.
Yes, the management from Board level has been poor but, if the team are doing their best, in my view, they are entitled to our full support. Some fans behaved poorly on Wednesday evening, and that's embarrassing. When things are going badly, we should unite and pull together and now, more than ever, the team need our backing.
Colin Glassar
152
Posted 04/12/2021 at 18:25:55
Everton fans don't protest. They moan, grumble, curse... but don't do anything else. I'm not criticising this attitude... but maybe 'Meek and Mild' should be our new motto?
Kieran Byrne
153
Posted 04/12/2021 at 18:27:09
If we get another thrashing on Monday, changes will have to happen but Teflon Bill will not be affected. If we're hoping for another scenario, it's not going to happen as his tentacles are all over the club and the media.
What a shit-show we've become under his Chairmanship. I think in the history of EFC, this Chairman will go down as the worst.
If we want to live up to our motto, our ethos, he has to go – it's beyond a joke... but, like I said, I doubt it.
Having said that, here's hoping for a win on Monday, and hopefully Mina is back as we've missed him. Our defence is awful, I feel sorry for Allan and Doucouré having to slog in front of that back line.
Nick White
154
Posted 04/12/2021 at 18:34:17
As a season ticket holder in the Main Stand, I'm really uncomfortable about a walk-out. Just doesn't sit right and could affect the team (god knows they need all the support they can get at the moment).
A lot of better suggestions above (including everyone just applauding and cheering on the 27th minute). I'd go with the "medium of dance" as said above... 😂
Tony Hill
155
Posted 04/12/2021 at 18:40:36
David @151,
I agree with you. For 15 minutes before Seamus got it wrong, the match was in the balance, to some extent.
I think Benitez is the right man and that we will be fine by the end of the season – I understand that many don't – but I am pleased that our mess of a Board is being required to answer for itself.
It's a structural problem, too many cooks and too many egos. When you're in quicksand, don't panic and stay as still as you can.
Brian Wilkinson
156
Posted 04/12/2021 at 18:43:19
Trust me, Bill will throw Brands under the bus, deflect blame and get Brands sacked; job done, but Bill still there.
Bill is the biggest problem. By all means, get rid of Brands, but Bill has to go as well. Somehow, I feel he will slime his way out of it, deflect the blame elsewhere, and still be there as Chairman.
Forget the walkout on 27 minutes, but by all means everyone vent out their anger towards the board on the 27th minute, and for that minute.
Tony Hill
157
Posted 04/12/2021 at 18:45:59
ps: I fear my quicksand advice is bollocks, but you know what I mean.
Finn Taylor
158
Posted 04/12/2021 at 18:48:46
Why don't fans enter the ground as normal, then don't take their seats till the 27th minute? There are plenty of TVs around the grounds to watch the match.
A mass walkout... it will be tricky if a lot of people do it, only because in some areas, it's tricky to get out. So it may look took staggered to be effective.
Don Alexander
159
Posted 04/12/2021 at 18:56:13
Tony, due respect, but the quicksand engulfing us went way past our bollocks yonks ago!
Joe McMahon
160
Posted 04/12/2021 at 18:58:01
Colin @152, I often agree with what you say, and this time is no different, 100% agree. Everyone first of all has to accept that the leadership since 1996, has been shambolic, pitiful and often embarrassing, and that "the Peoples Club" means nothing in 2021.
But, like others have said, if they show Bill's fat teary theatre luvvie mug on the big screen on Monday, after the initial boos will come the applause.
Mike Hayes
161
Posted 04/12/2021 at 19:15:05
Maybe the new motto should be "Ready When You Are" – above it a silhouette of a bent-over figure, trousers down, ready to get shafted by the next team... 🤔
Tony Hill
162
Posted 04/12/2021 at 19:16:34
Don @159 ha ha, yup, fair enough.
James Head
163
Posted 04/12/2021 at 19:29:00
Paul Niklas #117,
Who do you think you are?
Also others on here calling fans who left the ground early the other night, whether it was after 20 mins or 79 mins, they are entitled to walk out anytime, in fact anyone staying to the end must be a fucking masochist.
The frauds in the boardroom must love this divided fanbase and will do all they can to further isolate and slander any groups gathering momentum of genuine dissent.
As for the Blue Union, I wasn't aware they were still active but they were fantastic in their opposition to Number One Evertonian Kenwright's plans to take this once-proud club out of our home city, where we would now be known as Knowsley FC.
You can "get behind" these players all you want but they do not have the ability or bottle to drag us to mid-table mediocrity. I advocate a scorched earth policy, clear the fucking lot out, boardroom, coaching and medical staff, and the vast majority of shithouse players, they will all be scrambling to desert the sinking ship anyway at the end of this tragic season.
Derek Moore
165
Posted 04/12/2021 at 19:44:09
The fact of the matter is, the anger already exists. It is real, it is palpable, it is not going away.
We already have fans running onto the pitch at full time to remonstrate with players. We already have streams of fans walking out of a derby after 20 minutes. We already have videos of fans heaping abuse on the club executives. We have emergency board meetings. We have angry and abusive supporters of the club all over social media, and the talkback shows.
The anger is there. To my mind, doing something constructive with that anger is a much better outcome than waiting for a random psycho to chin Benitez or whatever. Perhaps the likes of Tony Abrahams are more correct – maybe protest should occur separate from the game itself. Or maybe the group advocating this demo are correct – that a visible protest during a televised match is more likely to lead to the change the club so badly needs. But expressing some of this frustration, dissatisfaction and anger needs to happen, because it's happening regardless.
I'm mystified as to why certain supporters think fans expressing their anger is the problem in and of itself. The anger so many supporters are feeling is a symptom of a much larger disease at the club. Yet many here are treating it like the disease itself. That part I don't get.
Tony Abrahams
167
Posted 04/12/2021 at 19:54:11
I think it's just the way this modern world is, Derek.
The anger is, as you say, very real, and a much better feeling than being apathetic, so hopefully something good comes out of it in the end.
Brands let his guard down the other night, and I think if we could get the man to elaborate, then it would be better than any protest. It's much better to listen than scream, and if the man was prepared to tell us his true feelings, things might begin to make a lot more sense.
Brian Murray
168
Posted 04/12/2021 at 20:05:50
James @163. Best post that for a long time. Kenwright, even the other night, found someone (a female) with empathy for him as he made his way out of the stand while a few were misdirecting their anger at Brands.
Brands we know is part of the problem but Bill is the biggest problem at the club. No two ways about it. Get rid.
Stephen Meighan
169
Posted 04/12/2021 at 20:08:04
James Head @163.
Everyone is entitled to their opinion, as it's been said, football is a game of opinions and I respect yours. But for you to say "Who the fuck do you think you are, Paul Niklas @117" is out of order.
We're all passionate Evertonians and it's hurting at the moment but, like thousands of others, we've all got family, friends, workmates who won't desert the club – it's in our DNA.
John Keating
170
Posted 04/12/2021 at 20:17:48
So we all have to ask a "real Evertonian" like Paul Niklas if we can be "real Evertonians" too?
Hands up – I went to all the meetings, I supported the Blue Union, I did everything I could to prevent the Club getting the Tescodome
Never actually worked in a food bank but I have to admit I'm a big contributor.
Helped out many local pensioners during the pandemic.
So I suppose that, in Mr Niklas's eyes, must make me a militant leftie.
Over 60 years going the match and now I find I'm not a real supporter.
Learn something every day, including the fact that some fellow Evertonians are real pricks.
Barry Hesketh
171
Posted 04/12/2021 at 20:54:02
Everton does impact the mood of many, but to what degree is open to question. Trying to change how a private company is run from the outside is virtually impossible unless that private company sees the need for change itself.
There are literally tens if not hundreds of things that should cause people to take a stand; the way that Everton Football Club is run isn't a very high priority, as far as I'm concerned
Perhaps some Evertonians, although extremely concerned about the plight of the club, have more pressing matters to deal with out in the real world? Christmas is almost upon us, which makes extra demands of those with children; the winter has started off pretty cold and therefore costs for heating will rise, whilst many will worry about all of the things in the world that could shape their immediate future.
I do accept that there is a need for Everton Football Club to bring itself into the 21st Century and stop behaving like a newly promoted outfit that feels lucky to be part of things but refuses to recognise that its methods and business practices belong firmly in the 20th Century.
I'm just uncertain to what degree any demonstrations – cool or uncool; heavily backed or led by a small group – will have on people who live in a different stratosphere to the majority of fans.

Barry Rathbone
172
Posted 04/12/2021 at 20:55:10
You can't beat cushions – instantaneous, dramatic and individual...
Hurtling down from the Main Stand, they were a sight to behold... and still bring tears of emotion to those of us there in the 70s. The tears of those laid out down below and still suffering headaches from the impact is a different matter... but you can't make an omelette without cracking eggs.
Anyway, my mate knocks out inflatable cushions for the camping market; I'm sure I can get us a volume discount if enough want to smuggle them into Goodison Park. Pop a few Everton mints in pre inflation for ballast and they'll fly like an arrow.
[Lateral thinking, kids, you can't beat it!]
John Hall
173
Posted 04/12/2021 at 20:56:25
On the 27th minute, everyone can stand up, turn around, drop their pants and 'moon' the board! That would get a response! :)
Kieran Kinsella
174
Posted 04/12/2021 at 20:59:44
John Keating,
At my job over Christmas, we typically volunteer to put in a few shifts at the local food bank, packaging up basic foodstuffs for people who've fallen on hard times.
After Paul's post, I'll have to do a head-count this year and see how many other Fairweather Evertonians are there alongside me.
Maybe if we finish early, we can knit some half-and-half Everton and Liverpool scarves... or see if we can find Everton on a map. I'm sure it's in Norway somewhere. Up the fudges.
Derek Moore
175
Posted 04/12/2021 at 21:00:20
Aye, Mr Rathbone, spontaneous protest was a much simpler and easier affair back a few decades. That's why they got rid of the cushions.
I wonder how many of the supporters who are berating others for the planned walk-out flung cushions from the balcony back in the day? Or nodded along approvingly as they flew onto the Goodison turf?
Will Mabon
176
Posted 04/12/2021 at 21:06:54
Why don't we all just take our tops off on 27 minutes? They can't book all of us.
Will Mabon
177
Posted 04/12/2021 at 21:10:07
"
You can't beat cushions - instantaneous, dramatic and individual...
"
I agree, Barry. They have a special place in my heart. Contemporaneous with the Frisbee era too, so each was good training for the other.
Wonder where those cushions ended up. There should be one in the trophy cabinet... plenty of room.
Derek Knox
178
Posted 04/12/2021 at 21:11:43
Will, only if the female supporters start it off! :-)
Will Mabon
179
Posted 04/12/2021 at 21:12:22
Derek – I knew it would be you...
Tony Dunn
180
Posted 04/12/2021 at 21:14:25
Colin Bell (not that one... our one) – great idea.
Stephen Meighan, hope it's Stigga, hope you're well, mate.

Barry Hesketh
182
Posted 04/12/2021 at 21:21:14
Some of the organisers of the protest are broadcasting live on Twitter. Paul the Esk is speaking about the campaign, right now.
Derek Moore
186
Posted 04/12/2021 at 22:39:11
Astro, the American lad off twitter, absolutely brilliant points on this twitter convo.
This fella is worth twenty Liverpudlians.
Derek Knox
187
Posted 04/12/2021 at 23:01:42
Derek, Yes true mate, listened in myself very good responses and especially from Astro !
Only twenty Liverpudlians, come on mate !
Derek Moore
188
Posted 04/12/2021 at 23:09:21
Brian Labone set the exchange rate Derek, I personally feel it's much higher than that also!
David Pearl
189
Posted 04/12/2021 at 23:26:15
I'm gonna shave my head in protest. Though l will be wearing a wooly hat.
Actually l think l will just sit there and support my team. I think the Everton board already know the fans are not happy and we have pissed half a billion up the wall.
It's over to them to fix it.
Maybe the organisers can just sit and hold their breath.
Pete Clarke
190
Posted 04/12/2021 at 23:34:26
Let's not allow our anger to get in the way of our main objective in this push for change.
Moshiri has made many mistakes in his short time here but he holds the cards with regards to the future of the club and the new stadium. We can't allow him to overlook the one key denominator of our constant failure over the past 27 years. Bill Kenwright.
He is the one person at the club that is poisonous at all levels and I feel personally that if he was finally pushed out then we would see a resurgence of our club.
He has some kind of hold on Moshiri as he does with others at the club and this has to be tested.

FARHAD.
BILL KENWRIGHT HAS TO GO.
27 YEARS OF FAILURE.
DO YOUR ACCOUNTS and STOP THE ROT

IT IS YOU OR HIM !
John Raftery
191
Posted 04/12/2021 at 23:57:20
Judging by the number of empty seats around me for long periods in games people seem to have been protesting for several years. Many seem to spend more time in the concourse than in their seats.
Mike Dolan
192
Posted 04/12/2021 at 23:58:05
Perhaps the daftest idea I've ever heard of. I just can't buy the idea that there is anyone either in management who is actively trying to sabotage the club. Or that any players are actively on a sort go slow because Rafa got rid of some no-mark wholly ineffective club doctor (who was by all accounts a very nice guy and had been at the club for years)
As far as I'm concerned good riddance and surely all of the hangers on from Bills regime should meet the same fate, including the one that some dickhead appointed to the lifetime position of sitting next to the manager and taking credit for whenever one of our strikers actually scores the odd goal. Get rid of all of them if they, after a reasonable amount of time prove to be unsuccessful.
We will get through this our run of injuries is improving but to late as we are going through a brutal run of fixtures. Our team needs our absolutely steadfast support exactly right now. If there is a behind the scenes rift then surely we would all have to back Raffa just on the basis that he is the only one behind those scenes who isn't tainted by the stench of failure. Yet.
This whole thing has been stirred up by a lot of internet sites who are rewarding themselves with a little pre-Christmas goosing of their online traffic by
Mike Gaynes
193
Posted 04/12/2021 at 23:58:25
James Head #163, regarding your
"...scorched earth policy, clear the fucking lot out, boardroom, coaching and medical staff, and the vast majority of shithouse players..."
-- yep, splendid idea, very cathartic. So who puts the club back together when your clearout is over? And what league are we playing in when the process is finally completed? Surely not the Prem or even the Championship. I assume you don't mind joining some old friends in League One? Charlton, Wigan, Bolton, Sunderland, Ipswich and Wednesday are all waiting down there to share stories of how well things work out when an entire Prem organization burns down. Likely none of them will ever be back. So sure, by all means let's do that.
John Keating #170, respects, sir, well said.
Colin Glassar
194
Posted 04/12/2021 at 00:02:25
Barry and Will, cushions plus bog roll on the pitch would scare, literally, the shite out of the board and their acolytes.
Bob Parrington
195
Posted 05/12/2021 at 00:21:34
Michael Kenrick expressed it well when he commented that people will have differing views and should be allowed to express their point(s) of view here on TW without being labelled 'not a real supporter!'.
The anger is understandable but I can't for the life of me see any benefit in the 'walk out' idea. To my ageing brain this seems to just hijack the team while the players are trying to win a game. When the chips are down, what is the sense of rubbing such a massive amount of salt in to the wounds.
Fans are hurting. I am, having supported the team since 1953. But there must be a more positive way to demonstrate. Negativity begets negativity.
Ultimately, all of us want the same thing and that is a successful team/club etc. This will not be achieved with negative actions.
John Raftery
196
Posted 05/12/2021 at 00:28:44
All this will do is encourage Arsenal. We are in far too precarious a position for that. Imagine if our fans had done this during the Coventry match in 1998 when feelings were running just as high in regard to Peter Johnson. We scraped a 1-1 draw and then protested. Let's wait until we are safe before protesting during matches.
Karl Masters
197
Posted 05/12/2021 at 00:42:38
I just see this as giving Arsenal encouragement and distracting our players at what could be a crucial point in the match.
There has to be a better way, but be careful what you wish for: Moshiri's ( Usmanov's?) undoubted generosity so far may evaporate if the complaints become too vitriolic.
None of us really know what goes on behind closed doors, who is making the decisions etc. All I would really like is some clarity on that and what exactly our D of F is really responsible for or is he operating merely as a puppet. To my mind the Club and playing style have no direction. What is stopping that happening? Incompetence or interference and by who?
You won't be any closer to knowing by walking out after 27 minutes.
Ian Pilkington
198
Posted 04/12/2021 at 00:44:07
Pail Niklas,
Why do you hate the Blue Union? 10 years ago they simply wanted to get rid of Kenwright. Sadly they failed and he is still Chairman, despite his disastrous record of failure.
My two oldest friends support City and LFC
and both wonder why I hate Kenwright so much. They say he has had no influence since selling out to Moshiri. I remind them that in any normal business the chairman is a key position, as is the CEO, occupied by his lackey Denise Barrett-Baxendale.
Monday night will be a massive opportunity for supporters to direct their fire at Kenwright in the presence of Moshiri. Whether or not he has been promised the position of Chairman indefinitely, he must be sacked by Moshiri. For all I care Denise can return to her old job in charge of EitC, but we must have a new Chairman and CEO.
I will be more than happy to contribute to Kenwright's long, long overdue demise on Monday by chanting for his dismissal. Walking out is not an option.
Bill Watson
199
Posted 05/12/2021 at 01:12:37
I've been to every minute of every match, this season, and think the idea of a walkout is ludicrous and would be counter productive.
First and foremost we need the three points on Monday night and we must get behind the team come what may.
The time for protests is at the end of the game or after it.
Sacking the board is also a non starter. What we actually need is additions to the board (it's painfully weak in numbers and expertise) and some sort of independent, non executive, oversight.
Kieran Kinsella
200
Posted 05/12/2021 at 02:14:15
If you know your (Shakespeare) histories…we have a King Lear scenario. Moshiri is Lear, Kenshite and co are the evil sisters. We (some of us) are Cordelia. We have to tell Moshiri the others are evil and give him tough love without getting banished. Otherwise we will be banished, he will go nuts, face their evil plots and be on his deathbed before he realizes we (some of us) were right about Kenshite. How do we best communicate this? I suggest a delegation of Colin Glassar, Dave Abrahams, and Barry Rathbone to get a cross section of views. That should sort it.
Ian Horan
201
Posted 05/12/2021 at 02:42:59
Maybe do what Charlton did, the fans throw 1000s of tennis balls onto the pitch. All the news outlets covered it on sports and news reports.
Kieran Kinsella
202
Posted 05/12/2021 at 03:03:32
Ian
Charlton is a good example. Never as big as Everton but a good team back in the day. Scarier part is looking at where they are now along with Sunderland, Sheff Wed, Portsmouth and Bolton, all once top teams now scrapping it out in the third tier. What did they all have in common? Inept Chairmen.
Andy Walker
203
Posted 05/12/2021 at 07:04:56
Anyone able to make a rational argument about why Kenwright is responsible for the current shite on the pitch? Please remember it was Kenwright who wanted Moyes back, but it was Moshiri who didn't. Moshiri has made multiple bad calls. He decided to change our club's structure and appoint a director of football and then proceeded to appoint multiple managers, some who fit into this structure, some that don't. His managerial appointments have generally not be aligned with the structure he has instigated at the club. He's now got another manager in place that prefers to have control over player recruitment, but hasn't, as that's Brands' role. Brands is no doubt aware of this and is clearly on the defensive (reference Weds night) and in any event can't do his job properly as he's supposedly in charge of player recruitment, yet the club can't recruit top players due to FFP. Moshiri has also meddled in player recruitment and his adhoc involvement with the media has been an embarrassment to the club.
Moshiri is the bloke that needs to be held to account. It's he who's made the bad calls and it's Kenwright who's fought against them on many occasions I suspect.
The whole situation smacks of mismanagement by Moshiri. Sure, he's invested £100 millions to his credit, but ultimately this investment has failed to deliver any improvement on the pitch as his bad decision making has undermined his own financial investment. I strongly believe Kenwright has battled against the director of football model, and to some extent Moshiri, and I'm with him on that.
Ernie Baywood
204
Posted 05/12/2021 at 07:43:45
Andy 203 - I think the biggest issue is that no-one seems to be responsible.
If Brands were genuinely the Director of Football responsible for having a coherent strategy for recruitment of players and managers... then he wouldn't still be at the club.
I suspect he rides it out because he's not got that clear responsibility.
Whose fault is that? Chairman? Board? Owner? Who is being held to account for not having anyone with any responsibility?
The answer is no-one. No-one gets sacked. That means no-one is being held to account. That means it has to be an absolute shambles behind the scenes.
Karl Masters
205
Posted 05/12/2021 at 07:49:26
My point exactly Ernie. Nobody really knows what is going on apart from those involved.
Walking out does not change that
Pete Clarke
206
Posted 05/12/2021 at 08:44:43
Kenwright has battled like hell to keep his train set.
This is the same man who knew he would lose control if he sold up so he searched 24/7 for donkeys years whilst we floundered around winning absolutely nothing. He told us supporters we were battling against the odds and Moyes embraced this. Zero ambition.
He did finally find somebody naive enough to buy the club and leave him in semi control. Moshiri is a rich fool and fell for it. We have watched Kenwright sit by passively whilst the shit hits the fan and he lets everybody else take the blame but at the same time he meddles around with big decisions at the club. He has his bodyguard in place and lots of other former players in positions because he's a soft arse luvvie. He's responsible for putting novices in high positions because they are old friends or acquaintances. WTF.
We need highly qualified people in those high positions. People who take their job seriously and are accountable. They don't have to love the club as long as what they do is only in the interest of the success of the club.
How many times as he lied in the past about various issues and many lies is he going to tell in the future ??
Sacking Benitez and Brands will mean absolutely nothing if this Charlatan remains in place.
Moshiri has to get rid of him for the sake of our future.
Sean Kelly
207
Posted 05/12/2021 at 08:52:53
Can anyone tell me what that stunt by billy on friday was all about.
Mick O'Malley
208
Posted 05/12/2021 at 10:00:35
Whatever your thoughts on Kenwright are he was 100% correct in trying to warn soft lad Moshiri not to hire Benitez, the ultimate 2 fingers to the fans
Tom Hughes
209
Posted 05/12/2021 at 10:00:52
I see some of the happy clappers are still around supporting Kenwright despite the endless years of lies, ineptitude and failure. blaming everyone but the chairman that has presided over comfortably the longest barren spell in the club's history. A period of involvement which has seen us go from top table to also rans. Apparently for them, now it's even the blue union's fault. for calling out this charlatan years ago. Moshiri hasn't helped himself by leaving the old pal's act impresario in charge of an entirely dysfunctional structure where no-one apart from the manager appears to be responsible or accountable for failure, and his war chest has been squandered. No doubt he'll hope to pass on that debt to the next owners packaged in a shiny new stadium and cashed in debt-laden equity. everyone's a winner, except us!
Derek Knox
210
Posted 05/12/2021 at 10:05:00
Sean, enlighten me, and possibly a few others, what stunt ?
Really enjoyed last night, if that's the right word, the Twitter Podcast, re : 27 minutes/ 27 years, and although I am not a Subscriber to Twitter or any Media Platforms, I got it through Barry Hesketh's link, so thanks Barry for that. I believe because of the amount of subject matter, and the many requests to say something, they are continuing it tonight. I didn't catch exactly what time it will be on, so if anybody can clue me in, and possibly others too, I will be agog.
I listened to Paul The Esk who spoke very eloquently and as usual had his finger firmly on the pulse, and noticed amongst the listeners our very own Lyndon Lloyd, Paul Traill and quite a few other subscribers. I was very impressed by Astro, who usually does comedy sketches and impersonations, and being a cousin from across the pond, was surprised by his obvious passion, concern, and knowledge of our Club. Kudos to you mate.
We all love Everton, and it's a crying shame that a Club of our History and Stature, has been ' allowed ' to get into the state it finds itself in now. Action by us, the fans is long overdue, and I mean by way of peaceful protest to oust this Charlatan who proclaims to have Everton's interest first and foremost, substitute Bill Kenwright for Everton and it will be just about the truth of the matter.
My only concern is, that many will leave, if only temporarily to the concourse, with the intention of returning after a few minutes or less. The Health and Safety aspect of that many people heading for the exit at the same time. History has shown many crush victims in different scenarios but with the same cause ' a rush for the exit '.
Long Live The Revolution ! (long overdue btw)
Andy Walker
211
Posted 05/12/2021 at 10:20:03
Hi Tom, Kenwright didn't create a new management structure that hinged around a director of football. Moshiri did.
Kenwright didn't appoint managers who have never previously worked at clubs that have a director of football. Moshiri did.
Kenwright didn't say ' we've invested heavily into a group of players – they're all internationals so we think they would benefit from someone with pedigree.' Moshiri did. In other words he thought he'd done his bit and bought good players they just needed a better manager. We all knew the squad was the issue though.
Kenwright didn't appoint Benitez. Moshiri did.
Kenwright wanted Moyes back. Moshiri didn't.
Dave Abrahams
212
Posted 05/12/2021 at 10:28:21
Mick (208), Mr. Benitez is trying to get the whole club, on and off the field, working together, instead of a shareholder with five per cent of the shares trying to control the way the club operates, I hope Mr. Benitez succeeds, Everton FC will be all the better for it.
The Blue Union disbanded but I bet most of them, if not all of them, are still going to the game because they loved, cared and worried which way the club was going under the owner then, they never worried about the owner, they didn't have to, he knew how to look after himself, despite all the crocodile tears, and did very, very well out of it with more to come.
Tom Hughes
213
Posted 05/12/2021 at 10:37:06
Derek #210,
Have to agree that there are potentially serious logistical and health and safety issues with this proposal. It takes several minutes to empty a stand and none of our concourses can accommodate the full capacity of the sections they serve. These areas are also designed for relatively uniform flow either all entering or all leaving at a steady rate. The worst disasters at football grounds have often involved a disturbance to or deviation from that process. I think some kind of chant on the 27th minute would actually be a far stronger demonstration...
And might spur the team on too. Haven't heard "Come on you blues" for many a year how about for a whole minute?
Kim Vivian
214
Posted 05/12/2021 at 10:45:54
Rather than walking out (which I don't agree with) how about turning backs for one minute towards the board in the vip box or wherever they sit, rather than the pitch, and not just at one game, but at every home match until some sort of acknowledgement is made. For sure we all recognise the players we have are technically challenged, but they are what they are and I don't think there is a lack of effort - simply a lack of ability. Don't make it worse for them.
Give it to the board, not the team.
Just thinking about it - it's not beyond the bounds that some of the players might feel like joining in.
Tom Hughes
215
Posted 05/12/2021 at 10:55:17
Andy #211,
I haven't said that Moshiri is without blame. Far from it. He thought he could play absent landlord and throw money at it while leaving Kenwright in charge (as Chairman) if you think the chairman has had no say in the past 5 yrs I think you're kidding yourself.
Also, you're completely ignoring the effects of the many previous years that created the club that Moshiri has had to bail out to the tune of a small fortune. A whole littany of lies, failures and manipulation well over a decade long in the making all swept under the carpet. I could list them but there have been threads galore covering it, so I won't bother now.
However, I'll put it this way who do you think we can most afford to lose right now? The fella with more cash than sense who trusted a serial liar and failure or the serial liar and failure?
John Keating
216
Posted 05/12/2021 at 11:14:14
I doubt we will see many walk out after 27 minutes.
Whether it be for a few minutes or the rest of the game.
I doubt many will boo, either during or after the game.
I doubt the ground will be full of banners, waving of white hankies, throwing brought in cushions or tennis balls.
I doubt many supporters will not attend in protest
Whether you support the present regime or are against it. Whether you want change or not.
My argument is that all Evertonians have a right to express, or not, their displeasure in any way they see fit, as long as it's non-violent.
For any Evertonian to call those protesters not proper supporters or intimate that they are somehow a lesser supporter, certainly from them, is an absolute disgrace.
We all want what's best for the Club and we all have different ideas how to achieve that but suggesting people are, not "real" supporters, militant lefties etc etc is completely out of order and shameful
Derek Knox
217
Posted 05/12/2021 at 11:16:50
Tom, @ 215, agree totally there mate.
As the Queen of Hearts would have said (well almost) in Alice in Wonderland " Off with his big fat ugly head " !
Dave Lynch
218
Posted 05/12/2021 at 11:22:03
Someone posted on here that Kenwright looked for a buyer who suited "Kenwright" not the club, which is why it took so long to find one IMO.
Nobody is telling me that there where no other interested parties, he wanted an owner who would let him still have an active and controlling role at the club and he eventually found one.
Shame on him, he is a self serving narcissistic bastard, who like all narcissists loves the adulation but not the negativity when it all goes wrong.
He surrounds himself with sycophants and yes men, who, he will throw under the bus at the first opportunity.
Mike Kehoe
219
Posted 05/12/2021 at 11:31:47
It is important to let the board know how upset the fans are, but we don't want to create too toxic an environment that may hinder the players confidence. Maybe the answer is to all all fold our arms and tut a few times, eye rolling optional, on 27 minutes, possibly get a bit of a Mexican wave of mild disapproval going that will rock the boardroom to its core but not distract the players too much.
You're welcome.
Ian Horan
220
Posted 05/12/2021 at 11:39:05
With rumours growing that Brands will get billeted I cant help thing Kenwright will be here until his dying day. If that is how it play out, although my heart says not to I will take a sabbatical on all things Everton. The loss of my club is now inevitable!!!!
Barry Hesketh
221
Posted 05/12/2021 at 11:39:57
The Mirror claims the board will meet on Monday night as Everton take on Arsenal but Moshiri believes he has "the right man for the job. Source: Echo
Will the main men and lady be too busy drinking sherry and talking rubbish, whilst the team are out on the pitch, trying to get the victory? or will they be in their seats from the 28th minute onwards?
Derek Knox
222
Posted 05/12/2021 at 12:15:21
Barry @ 221, good point mate, I was in Lower Bullens for the derby game and I could see quite clearly where Kenwright, L'l Miss Dynamite and Co, were sitting, and they were absent especially after the interval, for quite a considerable time.
If anyone is a PI, or has expertise in Surveillance, we could sure do with a Bug planted so we could hear what this Arsehole is planning and be ahead of his ploy !
Ignoring the farting when he goes for a piss of course ! :-)
Mike Hayes
223
Posted 05/12/2021 at 12:22:59
It was and is obvious that Kenshite WAS looking for a buyer 24/7 until he found a complete mug in Moshiri - otherwise we could have had Mansur as owner? He is the biggest charlatan in football and as an "actor" can feign any emotion you care to mention at any given time. The amount of evidence against what he's failed to do since conning his way onto the board is unbelievable.
I would love to hear the Greggs take on this utter shitbag. The only thing this thing loves is the free buffet and himself. The quicker he and the rest of the cronies go the better for Everton - otherwise there's more crap to come and no more trophies.
Sean Kelly
224
Posted 05/12/2021 at 12:27:42
Derek 210 I read that teary bill summoned a meeting fir Friday now u see it's for Monday. Having been heavily criticised during and after the derby I reckon billy is planning to evade any bollicking by going on the attack. The owner allegedly moshiri should be calling the shots but billy still thinks he owns the club. Deluded the lot of them.
Martin Mason
225
Posted 05/12/2021 at 12:38:54
Were I at the game Monday I would give my full support to the team and take part in none of the activities being touted by the fan groups. I'd be very pleased to take part in action that BK would take a blind bit of notice of.
Brian Harrison
226
Posted 05/12/2021 at 12:49:25
I sincerely hope that if Moshiri removes Kenwright, Brands and little Miss Dynamite, that it has the desired effect everybody is hoping it will have. To me its about the same as Abramovich removing Bruce Buck as Chairman of Chelsea, the man who owns the club calls the shots and if he doesn't and is prepared to hand that responsibility to someone else then he shouldn't be anywhere near our club. Reading what the objectives are by the guys promoting the walk out is to change the board and the way the club is run, well I don't see how these protests or any type of protests will change that.
For me the whole point of what Usmanov wanted was for his lackie to sell his shares in Arsenal that Usmanov gave him and reinvest that money buying Everton. He probably thought Everton are always around 7th in the Premier league so lets pump a few hundred million in and that will make them competitive, we will build a new stadium and then sell for a decent profit. That for me is still their plan obviously relegation would completely scupper these plans, so despite issuing a vote of confidence in the manager via Jim White I wonder if the threat of relegation make them change course. Also we should be extremely worried that our owners think communicating with a host on Talksport is the way to address fans fears, then maybe we should be really worried going forward.
Tom Hughes
227
Posted 05/12/2021 at 12:50:20
Martin#225
As someone who I seem to remember happy clapped and supported BK throughout the Destination Kirkby debacle, I'm glad to see you've changed your tune.
Paul Niklas
228
Posted 05/12/2021 at 13:00:19
There will be a campaign against the walk out at 27 minutes on the basis "supporters" don't leave games at any time including when losing.
The only thing real supporters should do on Monday.night is turn the atmosphere so intense and intimidating to the Arsenal team at the same time lifting our players to victory.
Thats our job whether we like it or not.
What our job isn't is thinking and believing we have a right to run the club, we don't and never will so lets stop this fantasy trade union ethos that is an embarrasment.
Arthur Scargill will be showing up next.
Brian Wilkinson
229
Posted 05/12/2021 at 13:02:39
No doubt Kenwright has called a meeting, like I said earlier, he will throw Brands under the bus to get himself out of the heat.
He will say I told you Benitez was a bad choice, but he will still be there, long after the meeting, still chairman.
We could agree Yes Brands is shite, could also agree about Benitez, but they have not been there these past 20 odd years.
Kenwright needs to step down, but he will not, he will come out of this smelling of roses, with some fans still supporting him, unbelievable, but everyone I suppose is entitled to their own opinion.
One parting shot, I was on my way home from the hospital visiting in Liverpool, very windy, rain and bitter cold, one guy was walking about in shorts and tshirt, madness I know, but I bet if you questioned that guy, even he would want rid of Bill.
Martin Mason
230
Posted 05/12/2021 at 13:03:24
Tom, your memory isn't what it used to be then.
Peter Neilson
231
Posted 05/12/2021 at 13:14:41
The rest of the league will be looking on and hoping to learn from the meeting, knowing our board always gets it right.
Pete Clarke
232
Posted 05/12/2021 at 13:21:57
I don't have a PC. Everything I do is on the iPhone and I'm pretty crap using that too.
A mobile phone is almost certainly what everybody over the age of 10 has nowadays.
Can somebody create an image with 27 years of failure on it. Everybody can put it on their phone screen and hold it up on Monday night. Would be great to do with the floodlights off.
If anybody has Bills number then the image can be sent to him on Monday and maybe everyday for the rest of his life.
Derek Knox
233
Posted 05/12/2021 at 13:41:19
Pete @ 232, " Can somebody create an image with 27 years of failure on it. "
No need to mate. Just a photo of BK, and his sycophantic cronies, the League Position and the style of play should do the trick, oh and the FFP Statement too !
Dale Self
234
Posted 05/12/2021 at 13:49:03
As a somewhat rehabilitated happy crapper I resent that phrase being extended to support for Bill.
By the way, the US coverage is still trying to make it seem it is Rafa on borrowed time. NBC's coverage seems to envy the manic ESPN crap that serves for sports journalism.
Danny O'Neill
235
Posted 05/12/2021 at 14:03:52
I can't remember where I saw the post, but someone, somewhere mentioned how badly run we've been since 1996.
I'd agree but then disagree. We've been badly run most of my life (born 1971). Howard Kendall and Colin Harvey personally provided some welcome and ecstatic relief, but other than that, it's mainly been an emotional rollercoaster.
Talk about resting on your laurels. We can point to Heysel (I often do) and yes, that probably impacted us more than most, just as we were on the cusp of something potentially great.
But we still failed to capitalise on being at the top table of English Football once more. We lamely bimbled into the Premier League era as Manchester United and then Chelsea started to plan strategically for the next era. Not Everton, we looked back with nostalgia on what could have been and moved backwards.
I was never as enraged with Kenwright as some were. His time was done long ago, especially when he eventually found an investor. Does that make me passive? No, not quite. The club has been in decline since we last won the league in 1987 and Howard Kendall walked out. Then as now, poor leadership at boardroom level. Who was that Dr David Marsh by the way?
Being honest, the divisive Kirkby debate fascinated me as much as it bemused me. My preference? Absolutely not. But we needed to move or seriously reinvest in Goodison. Me and my mates (Blue & Red) used to have those discussions in the mid 80s.
My preference was to bulldoze the Gwladys Street School and those terraced rows off the back of the Bullens Road and basically do what Tottenham have just done; spin the pitch around by 90 degrees.
After that, pretty much what we're now doing and the Kings Dock before it.
When Kirkby came along, if we were going to do that, I never quite understood why we didn't consider Speke. Now, as a native, I know I could be accused of being biased. But motorway links, Airport, Liverpool South Parkway and, at the time, a lot of available land. But I guess the majority and the preference lent towards a north of the city location.
Kirkby was a poorly thought out idea, but I was never opposed to it on the basis of invisible council boundaries as some were. Our training ground is in Halewood and Liverpool's in Kirkby. In the Liverpool City region, with an "L" postcode. I don't believe such a stigma has ever bothered Manchester United as they've racked up the trophies over the years. Different debate, but this goes back to the insular view of what constitutes Liverpool and what doesn't.
This side of Fords (Speke) or that side of Fords (Halewood). This side of Mackett's Lane & Purple Wheely Bin (Woolton) or across the road on the same street and different coloured Wheely Bin (Halewood).
Tell Steve McMahon, Peter Reid, Steven Gerrard, Tony Hibbert, Jamie Carragher and John Conte they aren't Scousers.
I've rambled, but the Kirkby debate, aside from being a bad idea, always took me there. Liverpool as a City, for too long hasn't embraced the regional approach in the way Greater Manchester did and we fell behind, just as Everton have. I think we're getting there, but tribal disputes over which side of the road a stadium is built bring it back to roost. And if I recall, the way the stadium was going to be built meant that technically, some of it would have been in Liverpool?
Isn't part of Chester's ground technically in Wales?
Mike Dolan
236
Posted 05/12/2021 at 14:09:08
I really admire Benitez for staying strong through all of this nonsense. Also for beginning his rebuild by taking on the lackey's and sycophants in the back corridors of Goodson who imho opinion are the real reason for Everton's under performance under the last 6 or 7 managers.
I think it's finally time to give the clubs manager freedom to appoint his own assistants at every level throughout the club.
I hope we can beat Arsenal tomorrow and begin to move away from this poisonous atmosphere, moving away from the amateur culture of nepotism will be a great start and really the only way we will ever achieve lasting success
Adrian Evans
237
Posted 05/12/2021 at 14:19:24
OK, folks read lots of rants, ideas me included.
Given this some thought and research.
Rafa, loved by Toon, he stayed went down, came back up.
Spent 2/3years introducing the lady financier to club.She knocking on Saudi 's, well she went to the top.
Rafa, went to China had enough.
But he didnt see Carlo going to Real, did we.Pandemic???
Timing,!!!!Rafa got the job in July, at that time Saudi' not going to do the deal, Premeir League not sure they would allow it.
Decision time Rafa.
Take the Everton job???despite all the crap.New Stadium, owner who will eventually spend money.
Takes job, his Second Choice.
Then Toon purchase happens.
About the TIME OUR FORM TAKES A DIVE.
Rafa says all the right stuff to keep fans onside.He wont leave, but he will get the sack with another couple of defeats.
He can blame, injuries.
He can blame, squad not his.
He cant say he was forced out.
Eddie been in post 3 weeks???Rafa see's the Newcastle job as his.
No coincidence our bad run started when Toon was bought.
He said he was going knowhere.
If we sack him, will Toon turn on Eddie.
They have a really tough few games, finish with us at home 30Dec.
£365billion they have as worth.???
They can afford to take Rafa, give us Eddie.
I think id take that right now.Eddie hadnt exchanged contracts on his new house.
The decorators aint been in the Office yet.
So would that calm the Goodison crowd.
I think it would and it aint to far fetched.
Boyhood club to Eddie us.
🙄🙄🙄🙈🙈🙈
Neil Copeland
238
Posted 05/12/2021 at 14:22:45
My seat is in the Top Balcony, large numbers of supporters leaving from there and then possibly returning in a rush is most definitely a bad idea in respect of fans safety.
The last time a walk out was planned was in the 78th minute of Sam Allardyces last game. A small few did walk out but nothing significant and wasn't even reported on.
I struggle to see how this would work and, as others have already stated, it sends the wrong message to the team.
Turning our backs on play in theory is a good idea but difficult to get sufficient buy in to make it effective. It may also present safety problems in the Top Balcony where it is steep.
Banners have an immediate impact and are not lost on the cameras. Chants can work too as long as they are clean, otherwise the TV censors will dub them out.
I am assuming that Mondays board meeting will be held after the game at the ground. If that is so, then doesn't that present an opportunity for supporters remaining in their seats demanding action from Mr Moshiri?
Ian Horan
239
Posted 05/12/2021 at 14:22:46
Andy Walker @211, Kenwright wanted Moyes on the back of failing at utd with the previous seasons champions, failing at Sunderland and taking them down with 4 or 5 of his ex-Everton players, failing at Real Sociadad. Yes Moyes track record was very appealing at the time. Kenwright is the source of all our issues, yes men to the left of him, yes men to the right of him and his foot soldiers all ensconced in the fabric of Finch Farm. As others have said one common denominator in 27 years of failure. Moshiri is a fool trusting a pyryar of the club.. One last thing Andy W is that you Bill? What has Kenwright achieved with the club. Peter Johnson sold to Kenwright on the basis Kenwright invested in the club. Johnson left the club after delivering our last piece of silverware, a brand new Parkend stand oh yes one final thing he also left tge club in the black being self-sufficient!!!!. Kenwright had the best starting place he could have wished for just as tge game become awash with TV moneys
Pete Clarke
240
Posted 05/12/2021 at 14:29:38
Derek.
Might need an I pad for that much info. 😁
Having said that if we needed to highlight all of Bills blunders, lies and falsehoods then we'd need a screen the size of a bus.
I won't be at the game as I'm 12000 miles away but if I was I think id go for better way than the walk out. I'm not against the others doing it but it doesn't feel right for me.
I was just trying to suggest a different approach with the phones.
We could try an ancient Ballista from the Bullens Road !

Derek Taylor
241
Posted 05/12/2021 at 14:31:20
Perhaps, just perhaps, Bill is about to announce that he is soon to relinquish his shrewdly negotiated 'Chairman for Life' role in return for a final pay-off from The Russian !
If so, it's probably curtains for the chief executive as well as half the coaches and medical staff as a new broom enters left to give obeisance only to the owner and his master.
In an effort to 'keep face', our club's greatest supporter will almost certainly be expecting to keep a hand on the board room gin and a seat 'in the box' as 'President Emeritus'. Oh, and a stand named after him at BMD. Not a bad deal if he can pull it off - don't bet against it !
Derek Knox
242
Posted 05/12/2021 at 14:43:11
Pete C, Didn't realise you were so far away, but " We could try an ancient Ballista from the Bullens Road !" It would have to have a modern laser sight/direction device on it, so only the guilty received it's missile ! :-)
There's an Old Saying From Down on The Farm, Ooh arr ! " The Arseholes who created it, are never very far from the Dung Heap "
Actually just made that bit up, but if there was, it could easily apply to the Boardroom at Everton FC ! :-)
Bill Gall
243
Posted 05/12/2021 at 15:21:08
can anyone explain to me that removing half the board will make Rondon a better player,or Iwobi a goalscorer Coleman quicker, and most of the rest of the squad becoming top class premier league players.
I agree B.K. should be gone, he should have gone during the Moyes years when we excepted the knife to a gunfight mediocrity for 11 seasons.
All the major problems have started since Moshiri took over, we have gone through 6 managers since Moyes left and wasted millions. I don't know who was responsible for the hiring and firing of managers and I doubt unless you are on the board at Everton anyone is 100% sure who is. Today is the time to start trying to stop us getting relegated, and firing half the board is not going to do it.
Never mind who the present manager is, it is the PLAYERS on the pitch who have to do it.
By all means show your displeasure of how the club is deteriorating you have the rite to do it, but I don't think that Moshiri will change anything..
The manager and the players are really the only ones who have to face the supporters ire or praise so they are the ones to get behind and support.
You cant change the past but you can determine the future.
Andy Walker
244
Posted 05/12/2021 at 15:52:45
Hi Ian, a highly emotive attack against Kenwright from you. Yet Moshiri has made all the key decisions since he bought in, which you've ignored. You've not mentioned:
Moshiri decided we needed a director of football, but has appointed several managers who've never previously worked in such a structure, and don't want to.
Moshiri now has a director of football in place that can't buy top quality players because of FFP. It's a pretty pointless role, yet we pay Brands to do it.
Moshiri has stated he thinks our squad is full of internationals that he'd spent £100 millions on and the problem wasn't the squad but the manager. This is the fundamental issue, poor player acquisitions which Moshiri is in denial about. He can't bring himself to acknowledge the stark reality that he's wasted a fortune.
Moshiri not wanting our best manager in the past 20 years, Moyes, back. We'd have been in a much better place if Moshiri had made that call and got him back. But like his judgement about our squad, he made a bad call.
Your simple assertion that as we haven't won anything for 27 years, that represents 27 years of failure, is exactly that, simple and lacks context. Everton had a huge financial crisis in the early 2000s, our club could easily have gone into liquidation. The years of Moyes' reign were hugely successful relative to income spent and resources available. We were more often than not finishing in the top 6, despite having little money to spend. That though, was never good enough for a core minority of supporters who lived in a land of unicorns and thought we should have been 'winning the league' - yes they did really used to write this on here. These fans felt there was a strong case for sacking Moyes because we weren't winning the league, and they we emboldened, in their minds, by his 'knife to a gunfight' comment, which still persists today as some form of justification to defend their past views on Moyes. Conveniently these fans ignore Ancelotti stating last season that 'he wasn't a magician' (Conte said the same about Spurs a couple of weeks ago too) and 'we're a better team without the ball'. Presumably this core minority of fans think these two world class managers, are also defeatists like Moyes. The reality is that these statements are examples of managers being realistic, something which the dreamers who think Everton should have been winning the league in the 2000s couldn't, and still can't, grasp.
Davey not doing too badly now though is he, but that reality doesn't fit the previous lazy and plainly wrong narrative created by this hardcore minority of fans, that Moyes wasn't good enough or ambitious enough for EFC, so it's conveniently just ignored by these fans. Can't have facts get in the way of rhetoric and prejudice (repeated, lazy, anti Moyes 'ginger', 'dour' meaningless rhetoric posted on here every week for years at that time).
Now these same fans have once again turned on Kenwright, despite the fact he's not the one who made the bad strategic calls (Brands position), appointed multiple managers that don't fit our managerial structure, is deluded into thinking we have a good squad of players and talks total nonsense anytime he gets near the media. That fella is Moshiri, our apparent saviour has turned out to be pretty hopeless at investing in a football club. More of his money may yet get us out of the downward spiral once the FFP chains currently around our club slacken. Until then, blaming Kenwright for all the problems with our club whilst bizarrely referencing his very successful career in musical theatre ('luvvie' used frequently to describe Kenwright in the same way the same types described Moyes as a ginger or a dour whatever) as some justification for their apparent hatred of him, just makes them look like the sort of folk who form opinion based on prejudice not real evidence.
I'm sure Kenwright will have made mistakes in the past, everyone does, but the main focus should now be on Moshiri. There's a huge amount of real and indisputable evidence that Moshiri has made a series of bad calls and you do know what Moshiri's views are of Everton's fan base don't you? Not exactly all complimentary.
Ian Pilkington
245
Posted 05/12/2021 at 16:20:38
Moshiri and Usmanov must surely know by now that their investment is in serious trouble.
Sacking Brands and/or Rafa will change nothing until we get a competent Chairman and CEO.
Large banners displayed on Monday night with the message KENWRIGHT OUT NOW would be far more effective than a walk out.
Tom Hughes
246
Posted 05/12/2021 at 17:21:13
Martin #230,
You're right, my memory probably isn't what it used to be. but it would be impossible to forget a pro-BK poster as prolific as you.
Martin Mason
247
Posted 05/12/2021 at 17:32:27
Tom@246 The problem is you added one and one and got 3. What I did actually was defended BK against the more ridiculous accusations made against him and there were many. Same regarding DK, in that case I was mainly correcting people who were commenting on it but had no idea what was the truth. I was never pro BK but anti unfair criticism.
Once we had finance in the club then BK became a major problem. He had seen Everton survive very hard times and tried to get a new ground on the tick Whatever it is though he isn't fit to be a chairman of a EPL club. He needs to follow Mr Brands out of the club along with the ex-Everton team that fills key positions and, sorry to say, Benitez.

Barry Hesketh
248
Posted 05/12/2021 at 21:30:54
If you scroll down on the link below there is a link for tonight's broadcast by those who are responsible for the 27-minute campaign.
Barry Hesketh
249
Posted 05/12/2021 at 21:42:07
The American Evertonian (Astro) has a great accent and a good turn of phrase "Everton are tap dancing in a minefield wearing clown shoes"

Michael Pennington
250
Posted 06/12/2021 at 07:20:01
Why tonight why not when the game is not televised so that you don't embarrass the fans that don't take part? It's everyone's right to demonstrate (peacefully) sack the board what does that really mean the same board that's invested and going to invest over 1 billion pounds think about that for a second or two so me and my 2 grandchildren will be staying in our seats and supporting the players like I have done for over 50years
Ian Hollingworth
251
Posted 06/12/2021 at 08:33:29
I would say at least these fan groups are trying to do something to highlight the problems most Evertonians recognise exist, so all credit to them.
It's easy moaning on TW via a keyboard but actually doing something is totally different.
Let's just stumble on as we are eh, much easier.
Alan J Thompson
252
Posted 06/12/2021 at 08:39:53
A song for Everton? May I suggest the "Ballad of the Colo-Rectal Surgeon" about the people who work where the sun don't shine. I'm told that a certain UK hospital had two such surgeons, one a certain Dr Gabriel who was known as the "Arseangel Gabriel" and another who brought in so much work he was known as "Goldfinger", which all seems to have a certain correlation with our football club.
Andy Duff
253
Posted 06/12/2021 at 09:02:44
REAL supporters tell me what you call a real supporter Paul? As a self proclaimed
"Real Supporter" are you happy with 27 years without a trophy, to yet again be looking over our shoulders at relegation. Stop with the insults to fellow blues. You've already been warned by the referee (Michael) once it's a shame there's not a card system as surely you deserve a red for repeatedly attacking fellow blues.
The protest on Monday has created a noise and has media attention. Even if its not successful it has got people talking.
As for the blue union and Evertonians for change without the noise and protests we created we'd all be watching Everton in a souless Tescodrome in Kirkby.
Fans always will be the true custodians of the club. The owners are merely there to look after it for them.
When the owners fail at that job they should be called out.
Tom Hughes
254
Posted 06/12/2021 at 09:06:46
Martin#247
You're being quite revisionist there. there was little or no ambiguity in your support of BK and DK during that debacle and you went quiet as the numerous lies were exposed as it collapsed under the weight of those falsehoods.
So as I say, I'm glad to see that you have finally changed your tune (at least partially).
Andy Duff
255
Posted 06/12/2021 at 10:01:17
Fans tonight have every right to protest. Similarly, fans tonight have every right not to.
It's a shame a bit more joine-up thinking couldn't happen. Those that want to walk out go, those that want to stay but also are not happy stay but raise a banner on the 27th minute.
The whole aim of the protest is to raise awareness, this has worked, it is in the media. Something does have to change.
Personally, I'm not sure walking out for 5 minutes then getting back in will work as the concourse is not designed for this. However, that's what's been suggested.
I take two 10-year-olds to the game – my son and nephew. They are rapidly losing interest in going to the match despite both having season tickets for over 4 years now.
My nephew is not going tonight and my son doesn't want to either. The midweek games are a nightmare for young fans who have school – not that Sky care (whole separate discussion); the way we are playing makes it even worse.
As a lone parent, I'll either have to force my son to go or miss the game. It should not be like this.
If I go, I'll be tempted to leave at 27 minutes in solidarity... but not return as I don't want to be hanging around the concourse. Does this make me any less of a supporter?
We are all fans and supporters, no matter where we live or come from; some of us can get to the game and have season tickets, some wish they could. For our sins, we are blues and we all want the same thing. Everton to win.
Those fans that choose to walk out tonight will do it with a heavy heart. Doesn't mean they are any less of a "real" supporter than those watching on TV at home, tut-tutting at what's happening.
Either way, we need to remember we all want the same thing – a successful Everton; let's not forget this.
Tom Hughes
256
Posted 06/12/2021 at 10:12:57
Andy #244,
Your argument would hold more water if Kenwright hadn't been Chairman throughout all of those decisions. You can only speculate about what he has or hasn't agreed with during that time. However, you can state categorically that he has been entirely ineffectual in that role if he has been against everything that you claim he has, and yet it has all been allowed to happen.
Moshiri was the greatest thing since sliced bread according to him and he just gave Brands a new contract and glowing appraisal only a few months ago. So you can't have it both ways.
As regards 27 years without a trophy, yes, it might appear simplistic; however, you could also say it is perfectly succinct and factual. As I said previously, there is a whole litany of well-documented lies, deceit and failures during Kenwright's tenure that you are completely ignoring.
They are the things that have slowly managed our decline from the top table, when he first joined the board, to (sometimes) overachieving nobodies now – all on his watch.
Everything from lying about remortgaging his own house; increased debt; sale of assets; loss of Kings Dock due to his infighting with Paul Gregg; Fortress Sports Fund and Samuelson the stooge used to deflect; Pip Green being "a great friend of our club"; the Destination Kirkby debacle, built entirely on lies; suspension of AGMs when all of these lies were exposed – are all his doing, and shaped the basket case that Moshiri has had to spend fortunes on.
Is Moshiri responsible for the old pals' act throughout the club? For all those failings and the position we now find ourselves in. He is the one common denominator. Simplistic or just plain glaring fact?
Howard Don
257
Posted 06/12/2021 at 11:54:39
Totally counter productive, we desperately need a win tonight and that means 100% support required for whoever takes the pitch in a blue jersey. This proposed walkout will kill whatever atmosphere there is, and if you think the players won't be distracted by it, think again. Save your protests for the beginning, half time or end of the game.
Brian Murray
258
Posted 06/12/2021 at 12:08:08
Howard. Unfortunately this board and or moshiri are so dumb or slow on the uptake as to know the fans are not having a anymore of these cowboys he employs or stands next to so it has to be right under his nose to see or grasp anything.Doesnt matter if we win the next five games nothing will change the club as it is. By the way I obviously hope we steer clear of any relegation issue but that's hardly the point
Derek Moore
259
Posted 06/12/2021 at 12:13:54
Andy Duff, I tip my hat to you.
I've tried to get my own lad interested in Everton or even football, but now he's virtually a man, I'll have to concede failure.
"Once Everton has touched you nothing will be the same." is the famous Alan Ball quote. For the younger generation, Everton just doesn't seem to be reaching them anywhere near as often.
If I was in Liverpool right now I'd offer to babysit your lad in a heartbeat. All the very best to you mate, you're one of the good ones.
Stephen Vincent
260
Posted 06/12/2021 at 13:02:30
Danny #235, the problem is that back in 1971 the internet wasn't even a germ of an idea in the 16 year old Tim Berners-Lee's brain. Our last 2 titles predate his invention.
The internet has made the running of all businesses far more complex. Manure and the Poo would just be limited to a UK fan base the same as the rest of us. There would be a fraction of the commercial income and the whole league would be a far more level playing field.
Where Everton have failed significantly is to take advantage of the technology over a period of time. At the time the internet came to fruition (1989) we were in the top 3 sides in the country and although events conspired to deprive us of expanding on that hard won prominence (yes I'm a bitter blue), we never recovered.
We are in a modern league and we are being run by someone who still thinks that football club chairmen are local hauliers and steel merchants.
At least Phillip Carter, for all his faults, had the vision to be involved in the EPL at its birth. It is a crying shame that no one had the gumption to take that advantage forward.
We desperately, desperately, need Bramley Moore Dock and we need to go there without the millstone, that is Kenwright around our necks. All of a sudden this has become a 10 year project and the past needs to be nothing more than an insight into how not to run a modern business.
As you know I was working at City when Sheik Mansour took over. He knew nothing about football, but he knew that he knew nothing about football and immediately employed people who did, nor did he interfere in the decisions that they made. The whole club was made professional from bottom to top in the minutest detail.
Look at the City Group now, 10 clubs across the world, influencing local communities in a way that our lovely EitC can only dream of. We had the opportunity to be part of that. Breaks my heart every time I witness us hoisting white flags when we play City.
Jon Bentley
261
Posted 06/12/2021 at 13:43:10
I'd like to think that as well as the walk out, there will be clear messages sung to those in the padded seats tonight.
Ideally just before the walk out, a very loud and vociferous voice of:
YOU'RE NOT FIT
YOU'RE NOT FIT
YOU'RE NOT FIT TO RUN OUR CLUB
YOU'RE NOT FIT TO RUN OUR CLUB
(you all know the tune!!)

Pete Clarke
262
Posted 06/12/2021 at 13:47:45
Andy Duff. Absolutely top notch post.
It's been very hard work keeping my boys remotely interested although we are on the other side of the world so they don't have the match going experience.
My eldest is 17 now and any young blue needs some kind of success soon or the youth will be lost to our club.
I feel for anyone taking the kids tonight because those frustrations and anger at the mess we have become need to be vented and it won't be good for kids to witness.
In saying that I was only a teenager myself when throwing the cushions from the top balcony at Gordon Lee because he dropped Duncan McKenzie.
Good luck tonight.
John McFarlane Snr
263
Posted 06/12/2021 at 14:21:06
Hi all, I shall be in my customary seat in the Park End this evening, and will remain there until the final whistle. I have read all the posts on this thread and it's plain that my knowledge of Boardroom activities is sadly lacking, but I will be giving my full support to the people who can transform the current situation, namely the players.
Dave Abrahams
264
Posted 06/12/2021 at 14:25:29
I won't be walking out, I'm knackered walking up those stairs to The Upper Bullens Stand, so I'll give that a miss, wouldn't walk out if I was twenty again, I'll be concentrating on giving my team support the whole game and join in the protest at the end or celebrating a much needed win.
Each to their own, protesting or not!!!
John McFarlane Snr
265
Posted 06/12/2021 at 14:35:29
Hi Dave, [264] football is not the game/sport we grew up watching, I wonder what happened to the 'slow handclap' it enabled the fans who were disgruntled to convey their feelings to players and Boardroom alike.
Derek Moore
266
Posted 06/12/2021 at 14:36:08
I respect all the views here, both pro and anti walk out. And apart from a very small number of exceptions, this debate has been conducted impeccably.
I have not had much cause to be proud to be an Evertonian recently, but this debate has restored a good part of that. Still the best fans in the world, bar none.
For my part, I've read too many smart peoples opinions on what needs to happen to our club, and then seen the club ignore every single piece of advice. If this action tonight finally gets the door open for a Paul The Esk or similiar to engage with Moshiri then it will have all been worth it.
That's why I'm supporting it, that's why I think it needs to happen. But once again, my thanks and deep respect for those on the other side of this debate.
PS: Please read the incredible Andy Duffs posts on this thread as well. He's made the case so much better than I could ever have done. We - Evertonians, right now - owe it to the next generation to do something.
Andy Duff
267
Posted 06/12/2021 at 14:39:20
Pete, Derek thanks for your kind words.
What is frustrating is I had to battle with my ex his mum that he was going to be a blue. As a blue I can't imagine ever not being one. Part of me feels guilty that I didn't just let him enjoy football and winning and let her win or let him choose. I made him a blue and he now suffers like the rest of us.
He has fallen out of love with going the game, we are not great to watch, the atmosphere is toxic and away fans outsing us. We are going to lose a generation of young fans of things don't change. You can see it already. Reds outnumber Blues in his class.
What makes it difficult now is football is everywhere internet, tv, Fifa on the PS etc. As a lad when I was going the game we lost, we would be back next week, you had time to get over it. Now kids can't escape it, it's football saturation and Everton at this moment in time are an embarrassment.
I had my son watch Howard's Way despite the language as it was important for him to see what we once were. I really want him to see it first hand like I could.
If this club carries on as it is, that might be the last league title he ever sees.
Maybe tonight will achieve nothing, maybe it's the start of a battle.
Either way doing something is better than doing nothing
Justin Doone
268
Posted 06/12/2021 at 14:45:00
It will be interesting to see how many people make a move.
When I'm watching football my concept of time disappears and I'd need a very loud alarm or robust reminder to acknowledge what minute of the game it is.
I'm all in favour of the peaceful 27th min movement, admittedly for me it would be a much needed 2 minute toilet pit-stop in this cold weather before retaking my seat.
I think Brands leaving shows the owner isn't happy either but it's his money and his mistakes that have put us where we are.
Another rich owner with little understanding of the game and how to successfully run a Premier league club.
He needs to put his trust in a football man, but sadly the 2 DoF he's employed haven't done what is required.
I'd like to know what Brands responsibility was and what he has actually done.
Will this change his thinking?
Will he put more trust in the manager?
I'll await Jim White to tell me..
Bill Rodgers
269
Posted 06/12/2021 at 16:25:09
What is it about Everton that produces the unique situation we find? We have spent hundreds of millions, been through half a dozen managers and droves of players - yet we can turn out a team of high quality one week and next week we are played off the park by relegation fodder. EFC are unique because we turn out half-hearted players who lack commitment and drive. Many stars want away, many others prefer the treatment table and the youngster suffer a reality gap between their ability and the effort they need to make.
My own view is that regardless of the manager, the FF coaching is dominated by ex-players who belong in the dark ages. And it is the fans who insist that they remain - even regularly calling for a dinosaur manager. It may eventually be a good idea to let one of them have it - so that we can get relegation done with and start to rebuild from scratch
Brian Wilkinson
270
Posted 06/12/2021 at 18:12:03
Forget 27 mins, I am up in Liverpool, visiting at the hospital,it is Baltic up here, some will be leaving their seats well before the 27 min mark, to go the toilet.
Brass monkey weather, wrap up well fellow Blues.
Christine Foster
271
Posted 06/12/2021 at 18:20:45
From the defeat in the derby, the fans targeted protests upped the stakes against Moshiri and Kenwright. The removal of Brands was a cynical attempt to deflect any blame and appease to fans demands by offering a sacrificial lamb. In doing so the dynamic duo have played one of their last cards in a gamble to save face.
But rather than appease, the nails should now be driven home. Before Brands departure a few thousand supporters at most would have made the gesture worth a few bylines in the match report. Now, the focus is on the supporters. If 10,000 leave their seats, especially if we are losing, then Moshiri has no more cards other than to fold. The crumbs thrown to the fans by removing Brands, smacks of Kenwright thinking he can win the fans over. In sacrificing Brands, Moshiri and Kenwright have not shown strength but displayed a conniving weakness that Is reminiscent of the treatment of fans when they dared protest during the Kirkby debacle. They were right to do so then, they are right to do so now.

Derek Moore
272
Posted 06/12/2021 at 18:23:51
Hear, hear Christine Foster.
Every. Single. Word.
Clive Rogers
273
Posted 06/12/2021 at 18:27:31
Kenwright should stand down now if, as he says he loves the club. He has ran the club for 23 years and it is a complete shambles and rotten throughout.
Andrew Ellams
274
Posted 06/12/2021 at 18:29:23
From some of the comments across social media it could get toxic in the ground tonight if the protest takes place.
I've seen people calling for those who walk out to be booed and even calls to physically stop them from leaving their seats.
Tony Abrahams
275
Posted 06/12/2021 at 18:45:28
Those fans who choose to walk out tonight will do it with a heavy heart, is very true Andy D.
I'm not planning on walking out, but if it makes Moshiri consider how foolish he's been since he bought Everton, then I might still change my mind.
Kenwright has been connected to Everton for a very long time, and Everton have either been punching above their weight or treading water since the second rate actor came along, kidding thousands, and all in the name of love.
Christine Foster
276
Posted 06/12/2021 at 18:51:36
At 27 minutes, I will get up and make myself a cup of tea. Symbolic crap, I know, but fans all over the world – including the US, Australia and here at the bottom of the world, I hope they do the same.
To all of those condemning them, and there are many, I would say this: In today's world, there are too many charlatans who want your money, who don't want to know you, their only affinity is to your money. Everton FC are sinking because of an inept owner, a self-serving chairman, and their grip on the fans. They are not your friends, they are not your family, their hopes and dreams are not yours.
I will drink my tea in the kitchen for 5 minutes, but my heart and soul will be at the back of the Gwladys Street stand, walking down the steps. Call their bluff.
Michael Kenrick
277
Posted 06/12/2021 at 20:38:58
Well, I thought it was a stupid idea.
And so, apparently, did 38,785 Evertonians in the ground who stayed in their seats and started singing and chanting.
Wet squib.
Christine Foster
278
Posted 06/12/2021 at 22:42:44
Brilliant win, absolutely brilliant. I sipped my tea, and pondered about my club. The walk out that never was, and the reality that we couldn't care who owns us as long as we win. But I am so glad we did.
Brendan McLaughlin
279
Posted 06/12/2021 at 22:50:24
Not sure but when the camera cut to Blue Bill on 27 minutes with three people going to the toilet, I read his lips and thought he said "Up yours, Don Alexander"
Drew O'Neall
280
Posted 06/12/2021 at 22:57:02
I hope no one here missed the last 70 minutes of that game.
That's what happens when you react positively in the face of adversity and I'm proud of Evertonians tonight.
It is not the critic who counts; not the man who points out how the strong man stumbles, or where the doer of deeds could have done them better. The credit belongs to the man who is actually in the arena, whose face is marred by dust and sweat and blood; who strives valiantly; who errs, who comes short again and again, because there is no effort without error and shortcoming; but who does actually strive to do the deeds; who knows great enthusiasms, the great devotions; who spends himself in a worthy cause; who at the best knows in the end the triumph of high achievement, and who at the worst, if he fails, at least fails while daring greatly, so that his place shall never be with those cold and timid souls who neither know victory nor defeat.
Don Alexander
281
Posted 06/12/2021 at 23:01:20
Every single one of those who walked out or protested in whatever way about the years-long ineptitude of the owner/boardroom deserves respect.
We are all Everton fans/supporters. Some people seem to think match-day is a day off from contemplating catastrophe, or at least incessant mundanity, but ALL fans and supporters want the best for our club.
In a nutshell, supporting the team during a game we won for once is manna from Heaven to those dickheads in charge who've so seriously damaged us.
Paul the Esk has spelt it out on TW this past few weeks, confirmed by tonight's Press coverage.
They say that signing anyone of any note in January, at all, can only be POSSIBLY feasible if we sell one, two or three of our few best players.
This is almost certainly going to remain the case for the next two years too if you read the likes of Paul.
So, a welcome three points for sure as we seek to achieve 40'ish points as a priority.
Everton that!
Drew O'Neall
282
Posted 06/12/2021 at 23:16:56
Perhaps a deal to sell Lucas Digne has been agreed.
John McFarlane Snr
283
Posted 07/12/2021 at 19:32:08
Hi Don, [ 281] you're are correct in stating that "All fans/supporters want the best for our club", but rather than walking out, I feel that fans who are strongly opposed to the way the club is run, could display their feelings by boycotting matches, the empty seats would indicate their dissatisfaction. The best part of 38,000, while unhappy with the way the club has been managed did what supporters are supposed to do last night, and were rewarded by a spirited performance from the team. The atmosphere was something that we haven't enjoyed for some considerable time, the players to a man gave everything for the cause, and from my seat in the Park End I sensed a coming together of players and fans, and after all "That's what we all want".
Tony Abrahams
284
Posted 12/12/2021 at 20:44:35
That coming together lasted a while John Mc, but not many of them are getting stick for tonight though, even though only Godfrey and Doucouré showed the necessary aggression that's required to succeed in this absolutely brutal sport.
("What's brutal about football? – is what I can imagine at least half of Everton's squad asking tonight – the ones that downed tools once again!)
---
Add Your Comments
In order to post a comment, you need to be logged in as a registered user of the site.
Or Sign up as a ToffeeWeb Member — it's free, takes just a few minutes and will allow you to post your comments on articles and Talking Points submissions across the site.