Chelsea vs Everton
Wednesday, 15 December, 2021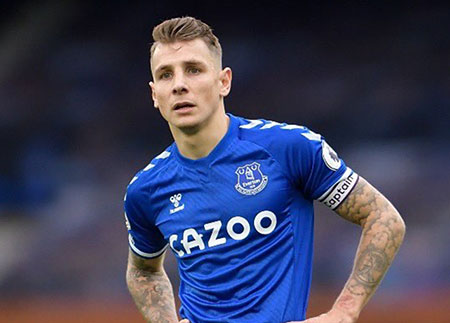 Everton are back in the Capital for a third successive away game, this time taking on title-chasing Chelsea in a match-up that looks hopelessly mis-matched given the Blues' injury problems.
With Dominic Calvert-Lewin likely to be held back a little while longer and Richarlison ruled out with a calf injury, Rafael Benitez is set to be without his two chief goal threats for the trip to Stamford Bridge.
Another first-choice option in Andros Townsend will also be missing with a metatarsal fracture while a decision on Seamus Coleman will be left to the last minute to see if he can play despite bone bruising and swelling in his foot.
Allan, who couldn't make Sunday's defeat to Crystal Palace due to an adductor strain, has participated in light training but could play some part but Yerry Mina is out with a calf problem,
Article continues below video content
Everton will be without Lucas Digne for a third successive match but this time Benitez is citing illness as the reason for the Frenchman's absence.
Digne missed the games against Arsenal and Palace amid reports he had had a verbal disagreement on the training ground with the manager and he was deputised by Ben Godfrey in both games.
He will miss the trip to Chelsea as well now but Benitez said that the full-back had complained of feeling ill, although the manager's comments to the press following yesterday's pre-match press conference betrayed a little scepticism.
"It is not that I believe or not," he said. "I have been in football for so many years and I have so many experiences similar to this one and it is a question of making a decision. I have to be sure that the players that will be there tomorrow want to be there and they want to fight for the club."
Digne's absence complicates things in terms of team selection if Coleman isn't passed fit. Ben Godfrey, a potential deputy at right-back is already needed at left-back but could switch flanks if Fabian Delph is deployed in Digne's spot instead.
Up front, Salomon Rondon will get to lead the line if he is fit and Anthony Gordon will be the likely beneficiary of Townsend's absence.
Chelsea have so much depth that it hardly matters that N'Golo Kante will only be fit enough to take a place on the bench or that Ben Chilwell and Mateo Kovacic have been ruled out.
The Londoners have been a little erratic of late by their standards having been held at home by Burnley and Manchester United last month and losing to West Ham earlier this month before getting back to winning ways against Leeds last time out.
That slender 3-2 lead kept them in touch with the top two and clearly makes them favourites against Benitez's struggling side. Indeed, few will be giving the Toffees any chance in this one and the prospects of the Spaniard improving on his horrendous run of results in charge in this game appear slim.
The key for him and his Everton side will be to demonstrate some sort of progress when it comes to being compact defensively and hard to beat. Demarai Gray will always provide a threat on the break and nick a goal but it will count for nothing if the Blues are as open and porous as they were against Liverpool and again at Palace last time out.
Kick-off: 7:45pm, Thursday 16 December 2021 on BT Sport 2
Referee: Michael Oliver
VAR: Darren England
Last Time: Chelsea 2 - 0 Everton
Predicted Line-up: Pickford, Coleman, Holgate, Keane, Godfrey, Delph, Doucouré, Gomes, Gordon, Gray, Rondon
---
Reader Comments (266)
Note: the following content is not moderated or vetted by the site owners at the time of submission. Comments are the responsibility of the poster. Disclaimer
Si Pulford
2
Posted 15/12/2021 at 16:33:31
We need a Covid outbreak at the training ground.
Over to you, Fabian Delph.
Christy Ring
3
Posted 15/12/2021 at 16:34:44
Listening to Benitez when asked about Digne, he was in the match 11 yesterday, but Digne said he was ill today and would miss the game. I hope he's genuinely sick; if not he let himself and the club down, but Benitez's body language didn't look good in my opinion.
John Zapa
4
Posted 15/12/2021 at 16:36:58
Feeling ill... or ill feeling?
Kieran Kinsella
5
Posted 15/12/2021 at 16:37:01
Christy,
I thought that too. The fact he said "he said he is sick" as opposed to just "he is sick" implies Rafa is skeptical.
Barry Hesketh
6
Posted 15/12/2021 at 16:38:13
Si @1
Apparently, Leicester City and Spurs had requested a postponement of their game tomorrow, but the Premier League have become reluctant to cancel any more games in the busy schedule, so it looks as if many clubs will have to play on over the hectic schedule, regardless of the impact of Covid on their squads.

Dennis Stevens
7
Posted 15/12/2021 at 16:43:40
Well, our squad is already decimated, so perhaps we need Covid to decimate the squads of our imminent opponents, just to give us a bit more of a chance!
Rob Halligan
8
Posted 15/12/2021 at 16:50:26
Barry, just reading about the Leicester v Spurs game on the BBC website.
Brendan Rodgers states Leicester have nine players missing due to injury and Covid, but he doesn't actually state how many are missing due to injury and how many are missing due to Covid?
Reading between the lines, it seems as though the majority are missing due to injury, though I could be wrong, as he says players are getting injured because he is unable to rotate his squad. Well, guess what, Brendan… Tough Shit!!
Tom Harvey
9
Posted 15/12/2021 at 16:53:54
If the media is to be believed, Digne will be playing in front of the Shed end in 2 weeks time anyway.
His heart is not in it. I'm with Benitez on this one.
Brian Harrison
10
Posted 15/12/2021 at 16:55:42
Dennis @7
Someone asked the question as to why none of our players have Covid, to which someone replied because they don't have the technical ability to pass it to one another.
Seriously, I think Dean Smith had a good point when he said he asked the Premier League how many players have to be affected with Covid before a game can be called off, and the Premier league never got back to him. Yet they allowed Man Utd to call off their game with Brentford without stating how many players had Covid.
Rob Halligan
11
Posted 15/12/2021 at 17:04:55
Just to clarify my earlier post.
If Leicester City's missing players are all injured, then obviously it's tough shit. But, if a large majority are out due to Covid, then that's entirely different and, of course, the game should probably have been called off.
Pat Kelly
12
Posted 15/12/2021 at 17:26:56
So can players declare themselves sick now? Have we no medical staff left? Digne is probably just as sick as the rest of us with the deteriorating position under Benitez. I expect he'll be gone soon. "Who?" – you might ask... Both.
Ajay Gopal
13
Posted 15/12/2021 at 17:27:16
I am trying to understand the point that Rafa was trying to make in the press conference with "we used 16 players in the league last season". He mentioned that 3 or 4 times during his presser.
Can anyone throw light on that for me please? What was his point? (Serious question).
Barry Hesketh
14
Posted 15/12/2021 at 17:41:15
Ajay @15
It's blatantly not true, unless it's the number of players used in the first half of the season, but I doubt that to be the case either.

Everton Premier League Appearances 2020-21

Gylfi Sigurðsson 36
Michael Keane 35
Richarlison 34
Dominic Calvert-Lewin 33
Jordan Pickford 31
Ben Godfrey 31
Lucas Digne 30
Alex Iwobi 30
Abdoulaye Doucouré 29
Mason Holgate 28
André Gomes 28
Séamus Coleman 25
Tom Davies 25
Allan 24
Yerry Mina 24
James Rodríguez 23
Bernard 12
Joshua King 11
Fabian Delph 8
Robin Olsen 7
Cenk Tosun 5
Jonjoe Kenny 4
Anthony Gordon 3
Niels Nkounkou 2
Moise Kean 2
João Virgínia 1
Theo Walcott 1
Jean-Philippe Gbamin 1
Nathan Broadhead 1
Phil Gardner
15
Posted 15/12/2021 at 17:44:02
This football club has an injury crisis right now. This club needs its players to stand up and fight for the cause. If Digne will not bust a gut to help his club who pay him handsomely, I personally want him gone… the sooner the better. Back Benitez, disagreements or otherwise… stand up and show some character or just fuck off… now.
Dennis Stevens
16
Posted 15/12/2021 at 17:45:35
16 players, Ajay? 16 players reached double figures for League appearances, but another 6 made starts & a further 7 made sub appearances. So, 29 in total.
John Raftery
17
Posted 15/12/2021 at 17:51:22
Ajay (15) I heard him saying that. I assume he was saying we were relying on a core squad of 16 players last season.
They were ….
Pickford
Olsen
Coleman
Keane
Mina
Holgate
Godfrey
Digne
Allan
Doucouré
Davies
Gomes
Sigurdsson
James
Calvert-Lewin
Richarlison
He added that some of them were injured for 30 to 40% of games. I think they would include James, Allan, Mina, and probably one or two others. Calvert-Lewin played 85% of games but has missed most of this season. I think what he was alluding to was that he has inherited a small squad with quite a few players injury prone or overloaded with too many games over a prolonged period, Richarlison being an obvious case in point.
He has added three outfield players plus two keepers. Against that we have lost Olsen, James and Sigurdsson and with so many players picking up new injuries the squad is even thinner than it was last season.

Barry Hesketh
18
Posted 15/12/2021 at 17:53:30
I think John above has it right, Benitez means that at any given time in the season, the squad available to play was circa 16 in number.
"Last year the squad was around 16 players during the whole season, that means you have a lot of players that are not available and a lot of them were injury prone, they were losing between 30 and 40 per cent of the games because they were injured," he said.
John Raftery
19
Posted 15/12/2021 at 17:54:13
I missed Iwobi. Can't think why!
Barry Hesketh
20
Posted 15/12/2021 at 17:55:19
John @20
Because he was almost an ever-present member of the team, 30 appearances – not to be sniffed at!
Matthew Williams
21
Posted 15/12/2021 at 18:12:34
He's been poor for ages now but we're down to the bare bones... What is our so called Gaffer playing at?... Play him!
John Raftery
22
Posted 15/12/2021 at 18:18:11
Barry (20),
Indeed not. Sunday morning players who could be relied upon to turn up were always highly regarded.
Danny O'Neill
23
Posted 15/12/2021 at 18:20:53
I suppose we have to interpret this as the player is going next month.
Shame, I like Digne. Not been at his best, but he does have quality about him, something we don't have in abundance.
I'm not sure what team I'm going to watch tomorrow. It will still be Everton and I will go with expectation.
We can sneak a point.
Dennis Stevens
24
Posted 15/12/2021 at 18:25:43
Iwobi must have left an indelible blank on your memory, John!
John Kavanagh
25
Posted 15/12/2021 at 18:26:26
I no longer believe anything that the club says, especially regarding injured players.
If Digne's feeling sick, then it's not as sick as I'm feeling regarding Benitez's 'positive talks' with Moshiri reported on the BBC website. What's there to be positive about??? I'm convinced we could not be run any worse even under a strategy to deliberately destroy us.
If we can keep the score below 7 tomorrow, it will at least keep us on a par with others teams at the bottom of the table in terms of goal difference.
Our better players will be gone by next season and I'm not looking forward to seeing a team of players like Rondon trundling out for our first match in the Championship.

Dale Self
26
Posted 15/12/2021 at 18:27:25
Ooh, this is getting mysterious. I don't like the vibe of this but it may have been a two-step to check the player. Omit him to see if he kicks it up a notch and if he doesn't then the press attention will be shouting what's available in January.
Looks like Digne chose not to show faith and possibly take an exit. That last bit pure speculation obviously.
Derek Knox
27
Posted 15/12/2021 at 18:27:56
John @ 19, that's awful, how could you possibly omit Iwobi, and more recently Rondon?
Where would we be without them?
Er, em, possibly in the top half of the Table! :-)
Christy Ring
28
Posted 15/12/2021 at 18:34:15
Even if we're down to the bare bones tomorrow night, I'd play one of the U23s ahead of Iwobi.
Jimmy Hogan
29
Posted 15/12/2021 at 18:35:26
If he's fallen out with Benitez, then I can see him being ill until the Transfer Window opens. He's a French international and needs to play regularly to keep his place in the National team. The last thing he needs now is a spat with the FSW.
John Raftery
30
Posted 15/12/2021 at 18:40:38
Danny (@23), I hope so. I also hope the fans support the team from start to finish whatever the score. Last night, Leeds fans gave their vocal support even when their team was losing 7-0. They also applauded them at half-time and full-time. I doubt our fans would have done the same in like circumstances.
Many of our supporters head for the exit as soon as we are losing though that is better than booing the players and singing insulting chants at the manager. In recent weeks, I have sometimes felt our team might play better away from home with none of our fans allowed into the ground.
I remember Billy Bingham and the players being cheered along the platform at Euston after a 5-0 defeat at Loftus Road in October 1975. I know generally there is less tolerance of defeat nowadays but I believe the negative reactions of some are counterproductive. Showing hatred of your own players and manager is no way to encourage the improvement in performances and results which we all want.
Johan Elmgren
31
Posted 15/12/2021 at 18:41:15
Phil (@15)
What's not to say the waiter isn't just saying that Digne is sick, just to cover his own ass? He has gotten a lot of stick for this "falling out" thing, but he's a stubborn waiter and could say this, so he won't look so stupid in the midst of the many injuries in the squad right now...
He could hardly have anticipated this scenario when he "punished" Digne the previous two games, and now that we really need him on the pitch, the waiter won't have it, since he's already made his mind up that Digne will be gone in January.
I, for one, don't trust the waiter one second, and I truly believe that this is a possible scenario... he has already manouvered Brands out of the club...
Joe McMahon
32
Posted 15/12/2021 at 18:43:32
We need our left-back on loan back. Digne has been well below par for a long time. If we can cash-in, it's not bad.
So it was Fat Sam, now the FSW, so what the hell is Unsworth? I suppose Barriatric Dave.
Steve Shave
33
Posted 15/12/2021 at 18:45:12
Danny, as ever I admire your positivity.
I wish I had some of that re: our beloved club. I fear a drubbing.
Julian Exshaw
34
Posted 15/12/2021 at 18:46:58
If we are down to the bare bones, it represents years of poor recruitment and a worrying lack of players coming through the system.
The problems at Everton are chronic and acute. Disgraceful.
John Raftery
35
Posted 15/12/2021 at 18:48:16
Can we stop referring to Rafa Benitez as 'the waiter'?
Gary Smith
36
Posted 15/12/2021 at 18:50:33
Blaming our fans for the Fat Kopite's failings, John, is messed up beyond words. In every game we've gotten behind the team, at least until we see the same surrender, possessionless football.
Wanting us to happy clap them on to 7-0 scorelines is just pathetic virtue signalling. Sad.
Gary Smith
37
Posted 15/12/2021 at 18:53:45
How about "fat, failing, kopite dinosaur" instead then, John?
Chris Leyland
38
Posted 15/12/2021 at 18:54:51
John Rafferty,
I'd happily clap the players off after a defeat if they actually looked like they were trying during the game but too often, they aren't. Watford, Brentford, Palace are all examples of their disgraceful and lacklustre effort.
Our fans both home and away pay a lot of money to follow the team and suggesting that if only they clapped happily after yet another pathetic, heartless performance then the team would play better, is quite frankly insulting.
Brendan McLaughlin
39
Posted 15/12/2021 at 18:55:31
John #35,
Are you insisting we also include the terms "fat" and "Spanish"?
Brent Stephens
40
Posted 15/12/2021 at 18:59:02
Gary "In every game, we've gotten behind the team, at least until we see the same surrender, possessionless football. Wanting us to happy clap them onto 7-0 scorelines is just pathetic virtue signalling."
Gary, I think getting behind the team should extend to the end of the game – not just while we seem to be in the game. We want the team to win; players aren't immune to fans' reactions. (It was after the final whistle but look at Anthony Gordon's devastation at Goodison Park when fans booed the players.)

Jerome Shields
41
Posted 15/12/2021 at 18:59:36
Has anyone seen Gbamin?
Gary Smith
42
Posted 15/12/2021 at 19:00:31
Good managers find systems to get the best out of the team available. Carlo had Digne bombing forward, with Seamus slotting in as a 3rd centre-back and the left winger cutting inside to make it effectively a 3-4-3 in attack (and when countered), and a 4-4-2 without the ball.
Rafa's football has no such elegance. It's 4-4-2, and keep the shape stuff. It's why it's so easy to counter it. We got sussed in September, and he's refused to change it since. Digne is just being used as a scapegoat, and if my boss did that to me, it'd be the last shift he got off me too.
This horrific appointment will break this club. Even if we avoid the drop (not betting on it!), we'll have a divided squad, journeymen who don't fit the next manager, and fans like John still blaming loyal Everton fans for the demise of his kopite mate.
Rob Halligan
43
Posted 15/12/2021 at 19:02:25
John #35.
I think you've set yourself up to be shot down with that post. Time to don your tin hat!!
See you tomorrow.
Gary Smith
44
Posted 15/12/2021 at 19:03:28
Brent,
We have been happy clapping them, it hasn't made a blind bit of difference. Thinking we happy clap them after defeat and lacklustre performances just to protect their ego is simply pathetic.
Johan Elmgren
45
Posted 15/12/2021 at 19:04:00
Well John (35), unfortunately it has gone so far that I can't say his name... it makes me cringe.
In my view, he's destroying the club; dividing the board, the fans, alienating players, making us play rubbish football.
If he's allowed to continue, we will be in the Championship next season, so maybe you can excuse me for not being able to write or say his name.
Jay Harris
46
Posted 15/12/2021 at 19:06:10
It's probably media bullshit but it's now being reported that Chelsea are lining up Digne for a January transfer as Chilwell has a serious injury.
Brent Stephens
47
Posted 15/12/2021 at 19:07:22
Gary #44,
"Wwe have been happy clapping them, it hasn't made a blind bit of difference."
But booing them while the game is on could be even worse.
" Thinking we happy clap them after defeat and lacklustre performances just to protect their ego is simply pathetic."
Who suggested happy clapping after the final whistle?
John Boon
48
Posted 15/12/2021 at 19:09:32
Unfortunately, supporters are always ready to make comparisons between a player's "best" form with what they are exhibiting at the present time.
I agree that Digne is not playing nearly as well as he has in the past but he still should be in the team. He is certainly good enough to play for the present Everton team, even if it is in a different position.
A good manager is able to do something special in difficult times. He should also be able to get the absolute best out of his players. If they disagree with him on tactics, he may consider it as a fault on the player's part. Instead, he should make every effort to find out what is wrong and responsd maturely.
Obviouslly supporters do not know the whole problem and how much it affects other players. In this case, Benitez just seems to be sulking, which is typical of a frustrated child who cannot get his own way – not as the manager of a Premier League team.
Dale Self
49
Posted 15/12/2021 at 19:11:26
Good call Jimmy, or at least consistent with what I was thinking was the explanation. Tough situation but, when he wasn't doing the basics and then kind of getting whiny, I think Rafa knew he either had to get something out of Digne quickly or try to move him as the rebuild requires. Maybe the whiny face was just his Frenchness I don't know.
A very good player just not enough lately and we need something more or a market move. He is one of the few value players we have to finance other deals.
Gary Smith
50
Posted 15/12/2021 at 19:12:56
Even worse than what, Brent? The worst run in 22 years? 5 points from a quarter of a season?
It's pointless debating with the remaining Rafa-ites. I think you secretly love the gloom as you look into his stern eyes and hope he can take us back to the glory years of the stern Ginger one.
I'm done. I will be singing anti-Rafa songs until he's gone.
Dale Self
51
Posted 15/12/2021 at 19:14:44
And Gary, if I went to the archives would I find you complementing Carlo at that time you are referring to in your post 42?
And isn't that an admission that Carlo was overachieving with this squad?
Kim Vivian
52
Posted 15/12/2021 at 19:14:55
I think there is a very good chance that our next two games might be postponed. Whether that's a good thing or a bad thing... I'm unsure... but I would not be surprised.
Johan Elmgren
53
Posted 15/12/2021 at 19:16:37
Gary (@42)
Nail on the head!
Dale Self
54
Posted 15/12/2021 at 19:16:48
Gary, ahem, it is Rafaellites (I think Brent coined that but it could have been Derek Knox). Please.
Gary Smith
55
Posted 15/12/2021 at 19:22:56
Dale, I stuck with Carlo until very late in the season. I felt though that, after the first half, he was then letting his lad do a kind of apprenticeship.
I was half-right, he'd lost interest knowing he was going back to Madrid. I would have loved him to have stayed.
Brent Stephens
56
Posted 15/12/2021 at 19:25:00
Gary #50,
"It's pointless debating with the remaining Rafa-ites. I think you secretly love the gloom as you look into his stern eyes and hope he can take us back to the glory years of the stern Ginger one."
Wow, one seriously deluded and angry guy! Where did all that come from?
Seriously! I love the gloom?! Grow up, lad.
Danny O'Neill
57
Posted 15/12/2021 at 19:26:45
John Raftery, Brent, Gary and others,
There's a difference.
I vented at the end of the match at Brentford along with the other loyal travelling fans. But at the end. Not during the match throughout which I willed them on, took air shots with my left peg and jumped to win imaginary headers in the hope it would get an equaliser. Had I been match fit, I'd have done the same at Palace.
The time for retribution comes after the final whistle.
John @30; there's some perspective there. We may feel hard done by, but we've not been through what Leeds fans have been through. And dare I say, what Man City's went through before they reached the promised land.
Brent Stephens
58
Posted 15/12/2021 at 19:27:52
Dale, I think it was Derek who coined the term Rafaellites.
My favourite is The Scapegoat.
Darren Hind
59
Posted 15/12/2021 at 19:30:39
Sky bet offering 14/1 for us to win tomorrow.
I get they think we are crap and don't respect us, but that is a demonstration of utter contempt.
Not sure this Chelsea team are as good as they are cracked up to be and I expect a reaction from our boys to last week's shambles.
I'm on!
Dale Self
60
Posted 15/12/2021 at 19:45:12
Outrageous, Brent!
Andrew Keatley
61
Posted 15/12/2021 at 19:45:25
Dale (51)
I've had a quick web search – I confess I'm not sure how the ToffeeWeb archives work – and the earliest thread I can find a post from Gary Smith is from July 2021. The end of his last post on that thread reads:
"If tonight's reports of Gray and Townsend are correct the plan is clearly to replace shit with shit. Wtf."
I still suspect that he is an alter-ego of Darren Hind, and his post at 58 a is delicious smokescreen. Tell me I'm wrong, Gary...
Dale Self
62
Posted 15/12/2021 at 19:47:34
Gary, I think Carlo called it time when we were around 2nd in the table just before the window opened in January and the wizards came up with the Joshua King move.
Additional concerns for safety of family weren't far off either; he didn't just toss it in, as we are now fully seeing.
Darren Hind
63
Posted 15/12/2021 at 19:48:45
Tell him nothing of the sort, Gary. Deny nothing.
It's wonderful watching DCI's Keatley and Stephens making complete Cheshire Cats of themselves.
Dale Self
64
Posted 15/12/2021 at 19:51:02
Good work, Andrew, but I'll be shocked. Darren's stuff, while challenging, is of a different pedigree.
Brent Stephens
65
Posted 15/12/2021 at 19:51:19
Good man, Dale!
Dale Self
66
Posted 15/12/2021 at 19:52:18
Who/what is DCI? Did TW take another sharp corner and lose me?
Kieran Kinsella
67
Posted 15/12/2021 at 19:52:42
Andrew @64
I think he is too. He all too quickly slips into the familiar "happy clapper" tirades at the usual suspects for someone "new."
Also, since he appeared, his original avatar has starting posting less. I guess the guy only has so many hours in the day.
Must be why Casho was retired.
Danny O'Neill
68
Posted 15/12/2021 at 19:54:08
13-1 for the Everton win on Paddy Power.
The gambler in me has put £2 on it.
I shall spend my £28 wisely on the way home.
Kieran Kinsella
69
Posted 15/12/2021 at 19:54:22
Dale,
DCI is an acronym for a police detective (Detective Chief Inspector). I think he is saying you and Brent are extremely astute, so comparing you with detectives.
Brent Stephens
70
Posted 15/12/2021 at 19:54:48
Kieran, never seen in the same room together!
Kieran Kinsella
71
Posted 15/12/2021 at 19:56:26
Brent,
Like Dame Edna Everage and Barry Humphries.
Brent Stephens
72
Posted 15/12/2021 at 19:59:19
"Dame" – now there's a thought...
Tony Abrahams
73
Posted 15/12/2021 at 20:00:49
Got to disagree with yo,u Danny, because there is more than "some" perspective, written in that post by John R, imo, mate, just as there is in your post, when you say that you only try and get behind the team whilst the actual match is on.
The venom that Benitez received for taking off an injured player is a point in case. Whilst I normally agree that once a manager has lost the away fans, then he should be finished, but these are the fans who despise anything to do with Liverpool, so this was unfortunately expected unless the team was going to be very competitive.
The biggest irony for me is how the 27 years protest, seems to have lost a lot of appeal very quickly. One thing I'm certain of, is that any manager would be struggling badly at Everton right now, when you look at the state of the squad. Whoever gets the job next will have exactly the same problems, especially if he's missing the same players Benitez is right now.
Darren Hind
74
Posted 15/12/2021 at 20:10:46
That'll just about get you a couple of pints on the Fulham Palace Road, Danny.
I had £6.20 left in my account from the weekend's debacle. I put that on at 14/1.
£3.10 for me and £3.10 for Gary.
It has to be said: Not much gets past those Yanks – Razor sharp.
Gary Smith
75
Posted 15/12/2021 at 20:11:00
How sad, it's now the Rafa gimp pile-on… all for daring to attack their kopite hero.
Andrew, I was a fan of Twitter until last summer, but too many kopites commenting on our posts so I bit the bullet and moved here… just to find Andrew, Kieran, Brent et al attacking their fellow blues in defence of a failing dinosaur kopite. Home from home then really.
Jerome Shields
76
Posted 15/12/2021 at 20:15:43
Again, it depends on which Everton turns up. Even with the injuries, we could be surprised, now Rafa has communicated the outcome of his meeting with Moshiri.
David Pearl
77
Posted 15/12/2021 at 20:19:33
We have a ticket going in the Main Stand for £20 for anyone brave enough. You must also have a Covid pass. 07368456214
Anthony A Hughes
78
Posted 15/12/2021 at 20:40:53
His ex-kopite history aside, judging on the pitch is what matters and, in that case, he's been nothing short of garbage. Negative, boring, scared, anti-football and lack of imagination is what he's producing.
With regards to Digne, if he has spoken out against the shite tactics then maybe a few more players should come forward and speak to Benitez. Digne, if he is a critic, is being proved right as per the abysmal tactics on the pitch.
Can we drop Benitez for a few games until he ups his performance?
Dale Self
79
Posted 15/12/2021 at 20:41:52
Easy, Gary, or I'll have a go at being added to that list. Those are some good fine Evertonians in that group.
Jay Wood
[BRZ]
80
Posted 15/12/2021 at 20:43:21
I've seen this notion repeated a few times in recent weeks. That Darren Hind and Gary Smith are one and the same person.
Personally, I'm not comfortable with it and think it is unfair to both of them.
Yes, they have similar MOs.
Hyper-critical of the club manager to an almost pathological degree.
Scornful of all other opinions that don't conform to their own.
Gratuitous baiting and insults to fellow Blues.
Creating an imaginary 'enemy' to attack to uphold their own position.
Inventing and attributing to others thoughts and words they haven't expressed.
Casting themselves as the victim and ignoring how deliberately provacative their own posts read.
But one and the same person? Not for me.
They each have their own 'voice'. It's not a simple matter to switch between different personas, least of all with the written word.
Now people have tried to have two identities on TW in the past.
But I would wager a tanner that if the editors were so moved to check the IP addresses from which Darren and Gary post it would reveal two different locations.
Check out the times of posts 77 (Darren - 20:10:46) and 78 (Gary - 20:11:00). 14 seconds between the two.
Some impressive keyboard and computing skills to go to such length to disguise their alleged single identity.
Personally, I don't believe it for a moment.
Dale Self
81
Posted 15/12/2021 at 20:43:28
Thanks Kieran, I'll take that.
Dale Self
82
Posted 15/12/2021 at 20:46:35
Always impressive research, Jay, my man!
Graham Mockford
83
Posted 15/12/2021 at 20:49:03
Jay, you are a scamp!
Darren Hind
84
Posted 15/12/2021 at 20:51:58
Yep, deffo Panto season.
I think I prefer being crazy, to being stupid.
Now pulllleeeeze. Quiet while me and Gary compose our next post.
Jays plan is so cunning. I`m going to stick a tale on it and call it a weasle.
Sigh.
Don Alexander
85
Posted 15/12/2021 at 20:56:28
"Oh no you wouldn't!!!"
Jay Wood
[BRZ]
86
Posted 15/12/2021 at 20:57:10
Brent Stephens
87
Posted 15/12/2021 at 21:02:48
Impressive work, DCI Wood.
Brian Wilkinson
88
Posted 15/12/2021 at 21:10:24
If I set up a Go Fund Me page, can we arrange for Jay Wood to fly over for a ToffeeWeb meet-up with Darren as guest speaker?
Ernie Baywood
90
Posted 15/12/2021 at 21:22:30
This "Digne should kit up and fight for the badge" stuff is nonsense. Maybe 1% of top level footballers would view the world that way.
He's an international level professional being treated like a child. I'd chuck a sickie too.
Benitez's job isn't to run some kind of football ethics group. It's to get the strongest possible team on the pitch and to get the players playing to their best level. He's failing.
Kieran Kinsella
91
Posted 15/12/2021 at 21:36:59
I don't buy it.
Casho could easily use some dictation software on his PC while simultaneously typing on his phone. He could also pre-type his posts and simultaneously hit send on both. VPN gets around the IP address.
I say Casho but "he" could well be a whole crew of North Korean hackers.
Mike Gaynes
92
Posted 15/12/2021 at 21:37:17
In my case, I'm multiple personalities posting under the same name. It's sort of a franchise arrangement.
Me too.
Tony Abrahams
93
Posted 15/12/2021 at 21:37:17
And just like Ancelotti before him, he's now found out that the job is a lot more difficult than he thought.
Digne hasn't played well for quite a while now, so if it's true that Chelsea are in for him, then maybe you could argue that he's just being very clever declaring himself unfit for tomorrow, just in case he fails the audition?
Laurie Hartley
94
Posted 15/12/2021 at 21:50:48
It's down to the players tonight. Are they professional footballers, do they care about the club and most of all do they care about us?
If we are to get a result tonight it want have anything to do with tactics or formations and everything to do with personal battles. Rondon v Rudiger will be an interesting one.

Jay Wood
[BRZ]
95
Posted 15/12/2021 at 21:51:21
I'm calling Occam's Razor on your post, Kieran.
Why the hell would anyone go to the lengths you claim just to post on a footy forum?
Mike Gaynes
96
Posted 15/12/2021 at 21:54:12
Tony #93,
I don't think he had any illusions. He's 61 years old and on his 8th club. In his previous job, he failed miserably in the lightweight Chinese league, being outcoached by Cannavaro, Pereira and an assortment of Chinese managers. Before that, he lost a war with Mike Ashley at Newcastle. And when we hired him, he'd been home for months watching Carlo's grim spring.
Benitez knew exactly what he was getting into. Except for the injuries. And losing his most durable player to a criminal charge. Those he didn't count on.
Darren Hind
97
Posted 15/12/2021 at 21:56:14
Saying nothing.
Night all.
Kieran Kinsella
98
Posted 15/12/2021 at 21:56:55
Jay
Well, because he thought it was good sport. Because some men aren't looking for anything logical, like money. They can't be bought, bullied, reasoned, or negotiated with. Some men just want to watch the world burn.
Ian Riley
99
Posted 15/12/2021 at 21:59:05
How about the whole squad goes missing??
Digne is worth £30 plus million and we need the money! Off the wage bill as our annual salary bill is high. Need to reduce for the championship!
Better days are ahead!
Jay Wood
[BRZ]
100
Posted 15/12/2021 at 21:59:47
Or maybe you are the one unhealthily obsessed, Kieran..?
Kieran Kinsella
101
Posted 15/12/2021 at 22:07:29
Jay,
That's entirely possible.
Tony Abrahams
102
Posted 15/12/2021 at 22:08:40
Everything you say makes sense, Mike, but you usually don't find out about the real state of play in a place until you've spent a bit of time there. Although I'm sure he must've had an idea, considering he was going to be the first-team coach's seventh manager.
Something hasn't been right at Everton for a long time, IMO, mate, and yet the only thing that seems to change is the manager, bringing in his own team, whilst the rest of the club just seems to stay like a Steven King novel – all stuck in one place going nowhere.
Barry Hesketh
103
Posted 15/12/2021 at 22:15:27
Tony @ 102,
Wes Craven has been prevented from remaking one of his films, because it's too far-fetched and too horrifying for most tastes... the working title was "Nightmare on Gwladys Street".
Kieran Kinsella
104
Posted 15/12/2021 at 22:17:15
Barry,
I saw the original years ago featuring Earl Barrett and Vinny Samways. Scared me to death.
Gary Smith
105
Posted 15/12/2021 at 22:22:03
Pretty embarrassing is Jay's joining of the Rafaelites group's weird obsession with undermining their anti-dinosaur-kopite enemies with bizarre conspiracy theories in order to distract from the actual debate (such as the facts of the worst run since 1999, worst defensive set-piece record in the league, etc).
Keep supporting your red and white friend, boys, whilst attacking your own, then projecting victimisation on them… nice look.
Meanwhile, Mikel Arteta (a modern manager) schools the Ginger One (another dinosaur craved by most Rafa fans), to take his young football-playing Arsenal side into the Top 4. Just imagining the hernia these Rafaelites would get were we to dare employ a forward-thinking manager. The very thought is clearly preposterous… after all, Marco failed and it was nought to do with old hand Brands.
Barry Hesketh
106
Posted 15/12/2021 at 22:22:13
Kieran @107,
I watched it live and in the flesh, not at all good. Just thinking back to when Evertonians used to chant Rafa Beneath Us... how times change. Soon, if we're not careful, we'll be chanting "Sake, Rafa, there's nobody beneath us!"
Brian Wilkinson
107
Posted 15/12/2021 at 22:29:37
Just a quick one on a serious note, has anyone heard or seen post from John McFarlane Snr lately.
Perfect gentleman, hope to catch up and finally meet the guy at the next ToffeeWeb meet up, along with a few others.
Hope all is well, John.
Jay Wood
[BRZ]
108
Posted 15/12/2021 at 22:30:24
Deary God, Gary.
Do you ever read your own stuff back?
Twatter - sorry. Twitter must be missing you.
Dale Self
109
Posted 15/12/2021 at 22:31:30
Brian, may I add Thomas Richards to that list?
He may be in that category of doubles mentioned above but I am concerned not to have seen him post for this long.
Christy Ring
110
Posted 15/12/2021 at 22:33:37
Regarding team selection, Coleman getting slated by some for a couple of errors in the last few games. He's 33, playing every game, which is way too much.
Benitez made his point dropping Digne; banning him from the squad was way over the top. We're not blessed with numbers, would it not have made sense to bring him back for the Palace game and play Godfrey at right back, and give Seamus a rest?
As he said himself, we have a small squad, now Digne is sick...?
Dale Self
111
Posted 15/12/2021 at 22:34:23
And Damnit, Gary, it's Rafaellites!
Barry Hesketh
112
Posted 15/12/2021 at 22:37:45
Christy @110,
It's also notable that Potter's Brighton is a whole 2 points ahead of Everton as it stands, also we have scored 4 more goals than they have but have conceded three more.
Christy Ring
113
Posted 15/12/2021 at 22:44:01
Have a look at Al McWhiggin, the man who stole Woody in Toy Story, does he resemble anyone?
Barry Hesketh
114
Posted 15/12/2021 at 22:46:21
Great spot Christy!
John Boon
115
Posted 15/12/2021 at 22:52:51
Jay (@80). Such a great post. Relevant, accurate and humerous. But please... "One" Darren is more than enough for any club.
Darren (@84):
(1) You must be the Everton expert on anything to do with "Panto Season"
(2) You say you prefer crazy to stupid. Almost every post you make you prove you can be both.
(3) What is a "Weasle"? Could it actually be a much more stupid "Weasel"?
Basically you once told me that I was no more than a silly old fool who has to mention his age. Yes, but one 82-year-old with a good memory. I may be getting even "meaner" with my old and foggier mind. I am usually polite, but you and your conviction that you alone can be the true educator for us dim-witted Evertonians stirs something in my "Blue" blood.
Mike Gaynes
116
Posted 15/12/2021 at 22:56:37
"Meanwhile Mikel Arteta (a modern manager) schools the Ginger one (another dinosaur craved by most Rafa fans)..."
So when one team beats another, the winning manager has 'schooled' the losing one? Got it.
Which means that, 9 days ago, Modern Manager Arteta was in turn schooled by... the "red-and-white friend", eh?
Point well made. Or, to quote again... "Nice look".
Tom Bowers
117
Posted 15/12/2021 at 23:08:47
Moshiri and Co have to act come 1 January – and in a really positive way.
Things are pretty bad and it's not just one or two defeats but the last few months. We have an injury-prone squad and some of the aging players just take too long to recover.
We also have some ''deadbeats'' who will never help Everton become a top-half competitive team – let alone the bottom half where we seem destined to stay for quite a while.
Moshiri has to weed them out in January even if he has to buy out their contacts. Surely to God some of the youngsters can do better; if he is unsure, then new blood has to be brought in before it's too late.
I dread to think what the score will be tomorrow.
Barry Hesketh
118
Posted 15/12/2021 at 23:12:04
Phil Kirkbride wrote the following on the Digne situation.
Rafa Benitez was coy when asked if Lucas Digne had made it clear he wants to leave Everton.

Digne was due to be recalled to the Blues squad for Thursday night's game with Chelsea but reported ill today and has been ruled out.

Digne was in line to play for the first time in three matches having been left out of the squad following disagreements with Benitez, but has ruled himself out of the game.

Benitez was asked if Digne, who joined Everton in the summer of 2018, had told him he wants to leave, and said: "I cannot talk about my conversation with him.

"What I can say is that yesterday he was in the 11 starters and the idea [of the game plan], today he is ill and is not available.
"Thinking about the future, I have just to concentrate the next game."

At his pre-match press conference, Benitez was also asked if he believed Digne was ill, and replied: "It is not that I believe or not.

"I have been in football for so many years and I have so many experiences similar to this one and it is a question of making a decision.

"I have to be sure that the players that will be there tomorrow want to be there and they want to fight for the club and that's it."
Dale Self
119
Posted 15/12/2021 at 23:13:39
Juve saw the flashing 'For Sale' sign over Digne's head. They were probably okay with the Kean business so maybe this is a deal in the making. Haven't seen a figure on that story yet.
Gary Smith
120
Posted 15/12/2021 at 23:24:28
Mike Gaynes - if you want schooling yourself, go look at the table and form book in relation to your extremely daft point.
Viera schooled Benitez. Arteta schooled Moyes…..Jose got found out, even Carlo struggled here. There is a changing of the guard, just like Amazon took over from the Asda. Whilst you happy clap the kopite, the demise of our club continues.
Christine Foster
122
Posted 15/12/2021 at 23:29:20
Hmm... we hear a lot about Benitez falling out with players and he gets rid of them, latest of course being James. Frankly, even a one-legged James, playing when he feels like it, is sorely missed with this current lot.
Digne and Benitez is, I think, a matter of a player speaking his mind, and probably not in a diplomatic way. Digne probably knows his days here are numbered, literally days, because of it. I doubt he wants to play for Benitez again. Another bad blood to add to the lengthening list.
Benitez says he was in the starting eleven for the Chelsea game, I wonder if he told the player that before he called in sick, or just politics and face?
Lucas is French and, from my experience living there, they are pretty bloody-minded once you piss them off... I have a feeling Digne is probably in that place and has made up his mind.
Brian Wilkinson
123
Posted 15/12/2021 at 23:30:56
At the start of the season, I mentioned we should have kept quiet about FFP, instead of letting those in power know.
Chances are we may have got at most a 12-point deduction and expulsion for a season in Europe.
However, we could have brought a good 5 to 6 players in, who would have certainly made the 12-point deficit up, do like other teams do, play dumb as if we didn't know, but no the board had to broadcast that we were close to our FFP limit.
Same with our players, if some get fouled, they jump straight back up, never query any penalties or decisions that go against us.
Any other club would have surrounded the ref when one of their players took a quick free-kick, when the opponent was nowhere near 10 yards away... too nice for our own good, I would like to see more of our players get in the refs' faces.
Gary Smith
124
Posted 15/12/2021 at 23:32:10
Premier League table shows Arsenal in 4th.
Premier League table shows Everton 14th (potentially just a few points clear of relegation if others win games in hand).
Mike Gaynes believes "Rafa is schooling Arteta"…
The sensible majority look at Rafites and think they've truly lost their shit.
Dale Self
125
Posted 15/12/2021 at 23:39:14
Gary, you lost the plot there. Mike was stating that, by your logic presented above, that it was consistent with your logic. It's your argument that he has just applied to a new instance. If you are uncomfortable with Mike's "belief" then you are demonstrating schizophrenia.... ie, Losing It.
Gary Smith
126
Posted 15/12/2021 at 23:45:10
No assumed propositions here, Dale, just theorisation….
Kieran Kinsella
127
Posted 15/12/2021 at 23:46:06
Gary Smith,
Arsenal have been worse under Arteta than Emery. They also are streaky whereby they have a good run then a terrible one. Today, they're on a good run but, if you look at the last 2 years, history suggests another bad one is on the horizon.
Then we have dinosaurs as if some absolute line has been drawn in the sand about how football should be played. When I was a kid, Zico, Socrates and Co were dinosaurs because they thought they could stroll around doing flicks and tricks but the likes of Italy being progressive figured out how to beat them defensively.
More recently Joachim Low was a dinosaur when everyone got wise to his attacking play and Germany went out of the World Cup in the first round.
It's not about dinosaurs it's about execution and evolving. Pep has changed how Man City play from tika taca as people sussed it. People will suss Klopp. The pendulum will swing to defense and those executing it best will be the next Mourinhos.
It's nonsense to say "Let's copy so and so with inferior players." You have to find a way to do the best you can with what you've got and there have always been and always will be teams with contrasting styles. The best will be those who have the best players executing whatever their style the best.
Gary Smith
128
Posted 15/12/2021 at 23:49:51
Dale, my point was that Arteta team are out performing and out playing Moyes, not that they won one game (albeit in style). Desperately clinging to the "but Rafa beat Arteta" shite (in defence of your kopite supporting pal Mike) – whilst ignoring the table, the form book, the style of play, the squad make up, and the horrendous miss by Nketiah from a yard – as "my logic" is just weird.
Gary Smith
129
Posted 15/12/2021 at 23:56:03
Kieran. Arsenal are 4th with a vibrant young squad, playing (burgeoning) pep-like football…..if you want to believe football will somehow swing back to 2005 when "Klopp gets sussed", I'd simply refer you to the nearest counselling sessions. If you're selling what you're waffling, can I have one please?
Gary Smith
130
Posted 15/12/2021 at 00:02:58
Off to bed, the witching hour approaches. Have a good sleep Rafites, I'm sure we've got lots of hope tomorrow with a manager who has a worse record than Steve Bruce at Newcastle….but hey, if it goes wrong we can run out another of our top assisters as next scapegoat eh. Nil Satis. Night.
Barry Hesketh
131
Posted 15/12/2021 at 00:05:26
As supporters, do we want players that will pull on the shirt with pride and turn out even when they're not fully fit? Or do we want players who will decide to turn out if they feel like it, or refuse to be chosen if they don't like the way the manager has treated them?
In days gone by, the manager's word was law and anybody who didn't agree with him was ostracised and then sold.
David Moyes, whilst he was at Everton, was notorious for ignoring any player that was on the treatment table or not available for selection; in most cases, that method worked well for him. I don't know if he has mellowed at West Ham, but I doubt he will have changed that much.
Richarlison at least apologised for his behavior at Palace and that shows that he still wants to play for the club, Digne may well feel mistreated or worse, but he remains on the books at Everton and therefore should make himself available for selection when he is fit enough to do so, which of course means he may very well be ill, just that the timing of his illness seems suspicious.
Regardless of the current form or the way the team is playing, the manager has to be backed in these situations, even if it was he who may have caused the rift in the first place. It is poor form for all concerned that any of this is being aired in public.
Darren Hind
132
Posted 16/12/2021 at 00:06:21
j
Dale Self
133
Posted 16/12/2021 at 00:08:43
It's not weird, Gary, that would be okay.
It's that your logic is utter shit is the problem.
Kieran Kinsella
136
Posted 16/12/2021 at 00:49:55
Barry @131,
I agree. However, a couple of weeks ago, Rafa says the team is weak and we need to sell stars at right time; then Digne is dropped, now he alludes to him skiving off.
I seem to recall a similar situation in the 90s. Needing to sell a star to buy, then Howard inferring that Gary Speed didn't want to play. Everyone fell behind the manager, poor Speed was hounded as a traitor. The truth was a lot murkier.
Andrew Keatley
138
Posted 16/12/2021 at 01:24:24
Gary Smith (various) - I find most if not all ToffeeWeb users tend to dislike being referred to as Kopites, however veiled the reference is. Footballers and managers generally change clubs at least once during their careers, and the fans are able to deal with such infidelity.
We all understand the complications with Benitez, and maybe his tenure will go the way of our last 6 managers and end in ultimate failure and dismissal, but I still believe there is a world that he can begin some sort of rebuild of this football club, and his time across the park is just a footnote for me, and not the headline like it seems to be for some people.
Alan J Thompson
139
Posted 16/12/2021 at 06:35:51
I agree with John (#35), we should stop calling him the "Fat Spanish Waiter", after all, he has brought nothing to the table that we would have ordered.
Ernie (#90); "Chuck a sickie" – Fair Dinkum?
Darryl Ritchie
140
Posted 16/12/2021 at 06:38:13
To sum up Everton's year to date…"What can wrong, will go wrong."
I don't know who Murphy was, but I'm sure he had the Blues in mind when he made that particular law.
I think we are going to get slaughtered vs Chelsea. We have nothing to go forward with so Rafa will get defensive (surprise surprise), and they will pick us apart. If Jordan plays a blinder, we might keep it close… maybe.
Ian Bennett
141
Posted 16/12/2021 at 07:47:42
It's going to be a massacre with that squad and that injury list going to Chelsea.
Benitez will be gone by Christmas, I have no doubt about that. Another manager gone consumed by the stink of Finch Farm.
I am not saying I agree with that. But it's a results based business and we can neither score or defend. We are bang in trouble.
Gary Smith
142
Posted 16/12/2021 at 07:49:10
Andrew @138,
Any evidence whatsoever that this dinosaur has ever rebuilt a single club? Ever?
Only evidence I can see is him causing disruption and argument nearly everywhere he's been. Even the Red Shite got rid after he tried to take over the kids too.
With respect to the Rafites reference – whilst there are people backing this divisive, disastrous, defensive manager whilst attacking fellow Blues who dare to question their weird and gimpy "but he's an authoritarian – he'll force the players to play" views… all bets are off.
He was always going to divide. It's the worst run since 1999 and a very serious relegation threat is in front of us. I'm not treading on eggshells no more. I want him out.
Gary Smith
143
Posted 16/12/2021 at 07:53:53
Argument of the week there, Dale… utter shit, you say, but not a single bit of counter-evidence given.
That's the Rafites in a Nutshell; heads up own arse, fingers in ears, unwavering belief in their fat kopite overlord – no matter what evidence is placed in front of them.
Loyalty is admirable; stupidity is stupidity.
Darren Hind
144
Posted 16/12/2021 at 07:57:50
Gary,
You are taking these people too seriously, mate. They're not real detectives, they're just less-than-intelligent kids playing at it.
I love that DCI Keatley thinks we are one person and spends hours replying to the both of us.
Jonathan Tasker
145
Posted 16/12/2021 at 08:20:42
Not sure why they are bothering with the match tonight.
Benitez is irrelevant. Kenwright needs to be got rid of. Until he's gone, nothing will alter.
Gary Smith
146
Posted 16/12/2021 at 08:33:40
Darren - they're like the great inspector Clouseau, with none of the comedic luck. Fortunately, they aren't causing a twitch in my eye bu; after experiencing Twitter, one has to accept the online strange ones.
Imagine being so sad, you take time out to investigate someone's background as a way to discredit their views on football. Then, when you find nothing, hypothesise about a pseudonym connection somewhere between the 70-80% of fans that oppose your strange view. :D
Tony Abrahams
147
Posted 16/12/2021 at 08:34:01
I think too many people take Gary seriously, but he's like the rest of us, a mad Evertonian who, at the end of the day, only wants the best for his club. Although I honestly do wish he could wait until the end of a matchday before he starts!
Gary Smith
148
Posted 16/12/2021 at 08:45:09
Whilst appreciating the slightly begrudged peace offering, Tony, it's a little commie to tell me what times I can express an opinion or not.
In my view, I waited until the end of the derby "matchday" to turn a strong opinion against Rafa into an all-out campaign to get him out.
When the match kicks off tonight, I'll be shouting at the boys to win it, like a always do… I'd like nothing more than to be shown wrong, and Rafa to get a 89th minute winner tonight via a brave substitution that turned the game.
Gotta go, some strange fat pink thing just flew past the kitchen window tho.
John Keating
152
Posted 16/12/2021 at 09:01:58
Well, Man City scored 7 the other night.
Jerome Shields
153
Posted 16/12/2021 at 09:13:38
I actually expect an Everton side that has been motivated to train to turn up tonight.
Rafa has had talks with Moshiri and is talking about the second half of the season and talking to the Board who are backing him.
Richarlison has been wheeled out this season singing of the wisdom of Rafa and his blind loyalty, prepared to wreck his season for the Club, explaining his antics on being subed. In other words, they are all going to knuckle down on the training ground and support Rafa.
Everton have the existing capablity to avoid relegation. . . when they are not trying to get rid of the manager.
Jonathan Tasker
155
Posted 16/12/2021 at 10:05:01
Watford are 17th. They have played 16 and got 13 points.
Extrapolation suggests 31 points would be enough to stay up.
Since Everton already have 18 points, it could be argued there's only another 13 points needed off 22 games.
And so it goes on... until Kenwright leaves.
Mark Dunford
156
Posted 16/12/2021 at 10:08:19
I suspect the injury list would shorten quickly if we had a squad that wanted to play for a manager they respected and preferably liked. We can't afford to lose our better "injured" players in January as part of some sort of Benitez-engineered fire sale.
I've no idea how it will go tonight, none of us do, but we all fear the worst as the risk of a Chelsea team wanting to build their positive goal difference is really high – especially after City's win the other night. Just hope for a committed performance and another great display from Pickford (easily our best player this season)..
Allardyce and Benitez – without a doubt the two worst managerial appointments in Everton's history. Both Moshiri's mistaken panic buys. He needs someone advising him who knows about football and the club rather than a hotline to a TalkSport presenter.
Mike Walker was way out of his depth yet he was clearly a decent man working hard. Walter Smith had a dreadful tenure, produced dire football and saw off Peter Johnson.
I don't like changing Managers, but, even discounting the connections to the dark side, yesterday's man should never have been appointed. It isn't back to the future. We actually need to progress.
Gary Smith
157
Posted 16/12/2021 at 10:10:42
Nice to see all 6 of the mediocrity accepting Rafites piling on the sad conspiracy, all whilst continuing to ignore his sad performance facts.
Worse than Steve Bruce at Newcastle, but apparently the saviour with those stern Spanish eyes, and his abilty to fall out with our most productive attacking players.
There are few as blind as those who refuse to see.
Adrian Evans
158
Posted 16/12/2021 at 10:13:50
Never heard so much bollocks from so many sources.
Rafa planning to re write history by winning at the Bridge for the first time since 1994.
Really, we are a side desimated by injury of our star or performing players.Thats first, then our top full back isn't playing, hes ill.
I think if he played hed get ripped to peices by there wide players.
Fallen out with manager,he don't want a good hiding.He also might be going to Chelsea as Chilwells replacement.
Why is it that all lodgic, sensible assessment of our propects go out the window.
Worse form in Premier League, nosedive to bottom three.
If we get out the bridge losing 2-0 no injuries we will be very lucky.
Rafa, cant do anything but spout crap,hes the manager of the team thats got to plan.
Yes its a game of football but form says, Chelsea need to stick at least 5past us to level the hoal difference.Man City scored 7against Leeds, 0.
Great chance for them to put 7past us to send Man City, Liverpool a massage.
They will be after scoring 2/3early, then hammer us.
If I am honest I am dreading it.
Its all there for them to do a Leeds on us 5-1 Chelsea.
What happens then Rafa,folks.
Of course we as Everton fans, team manager have to be positive.
In reality, its a dire situation, damage control.
Will Mabon
160
Posted 16/12/2021 at 10:26:00
"
We can't afford to lose our better "injured" players in January as part of some sort of Benitez engineered fire sale.
"
Posted similar a few times, Mark. Last thing we need is that kind of loser thinking/culture going on - turning each good/saleable player into two or three no-marks to "Improve" the squad.
Tonight is a concern. As ever, anything can happen, likely bad right now.
The guy that cuts my hair couldn't fit me in. Probably a good thing. He's a lifelong Blue. If he'd got started about Everton since we last spoke, there's a chance I'd have got the top of an ear cut off.
Bill Fairfield
161
Posted 16/12/2021 at 10:26:41
Looks like the manager is upsetting one or two players in this awful squad. They've needed to be told the truth for long enough. They're just not good enough.
Will Mabon
162
Posted 16/12/2021 at 10:29:19
Bill, it's all well and good upsetting them if the follow-on is managing and getting a tune out of them – not alienating or selling the better players.
Steve Brown
163
Posted 16/12/2021 at 10:31:20
Agree Will, it's alright if the manager is being tough on the players and getting better results.
When the manager is conflicting with the players and getting terrible results, then he needs to rethink.
Ajay Gopal
164
Posted 16/12/2021 at 10:35:43
With Digne confirmed out, I would go with an all-centre-back defensive line-up and keep the 4-3-3 as the best chance to get something out of this game. I am not sure Allan is 100% fit, so would keep him out as long as possible.
Pickford
Holgate Keane Branthwaite Godfrey
Doucouré Gomes Delph
Gordon Rondon Gray
Employ the low block and keep them at bay as long as possible. Bring on Iwobi towards the end to surprise everybody (including our own players!). Iwobi with the winner, 1-0! You heard it here first.
Christine Foster
165
Posted 16/12/2021 at 10:48:11
Sometimes it's not just what you say, but how you say it that tells the story.
For me, Benitez doesn't believe for a moment Digne is ill. And in his explanation, he has purposely insinuated that he believes he isn't. Of course not in the words as much as the delivery.
I think if we see Digne again, it will be the result of a Benitez apology (like hell freezes over) or Chelsea not being interested. Burnt bridges at both ends by all parties though.
Darren, it's admirable ex-players wanting to help the club in any capacity for what must be minimal rewards. Perception being what it is, guilt by association is the order of the day. If it's Kenwright's choice, then they must be unqualified freeloaders.
The truth is, experience is a valuable asset and, if you have quality in backroom staff that young players look up to, that's great. But coaches need to be qualified; good players don't automatically make great coaches or managers, but they might do!
Danny O'Neill
166
Posted 16/12/2021 at 10:48:53
Just trawling through the overnight comments.
It's match day and I'm going to try and focus on the match and the team. Whatever that team is going to look like. I won't second guess or predict as I have no idea, but my son's new pairs of Adidas Kaiser's upstairs look inviting and take me back a few years. Studs or mouldies?
Tony A @73, contracting my comment about match day focus, I agree. Let's get tonight out of the way but pick up the momentum on the 27 for 27.
Listen to me. I guarantee, when institutionalised, orders following, compliant ex-military people like me are turning and reaching for the pitch forks, the natives have turned. But it needs coordination and most importantly targeting at the right level. We've been doing the "this manager, that manager" thing for years without effect.
I'm still going for a point tonight and I don't mind losing my £2 bet for that.
Tony Abrahams
168
Posted 16/12/2021 at 10:51:43
A peace offering, Gary? You can do as you please in this life, I know I try to, with live and let live being something that works for me, mate.
You hate Benitez, I get it, lad, but some of the repetitive shite you post can get a bit boring though, so no begrudging peace offering from me, Gary, because I come on ToffeeWeb to learn.
Gary Smith
170
Posted 16/12/2021 at 10:57:00
@Bill, listen to Will and Steve. Constructive criticism is one thing, making public scapegoats out of our only proper left-wingback quite another. There is zero evidence that Benitez can successfully shake up a club. None. Zero. Nada.
@Ajay – given there's no Digne for a back 3/5 option, I like you're flat back four option. However, the idea of Delph and Gomes together against the fluidity of Loftus-Cheek and Mount et al is scary as hell. Unless Allan is ready, time to blood one of our own youngsters here too and pack the midfield if we can. For me, I'd go:
Pickford
Holgate Keane Branthwaite Godfrey
Gordon Doucouré Onyango Gomes Gray
Simms (or Dobbin)
Think your team's more likely though – albeit, I reckon he'll play Kenny at the back in place of Holgate, unless Seamus is 75% in which case he'll throw him in and break him for the next 6 weeks instead (unlike Digne, Seamus does as he is told).
Joe McMahon
171
Posted 16/12/2021 at 10:57:53
Bloody Hell, Ajay, your team selection is slower than a slug wearing iron cloggs! The Chelsea team is skillful, alert, switched on and loaded with goals.
I don't know if you drink, but pour a large one when the game starts.
Bobby Mallon
172
Posted 16/12/2021 at 11:15:12
Are we on Sky, BT or Amazon?
Barry Hesketh
173
Posted 16/12/2021 at 11:17:51
Bobby @171
Pretty certain it's on BT, along with all the other midweek fixtures.
Gary Smith
174
Posted 16/12/2021 at 11:18:34
Tony - being repetitive does not make it untrue. Nobody has yet given me an example of where FSW has gone into a club and transformed it for the longer term. Even at the Dark Side, it was Houlier that really started their change, and even they realised (when he tried to take over their kids) he was an issue. At Newcastle, he took them back up, but would you honestly say they are any better off for his 3 years there now (Saudi money aside – certainly not Rafa).
I believe that, as in any business there is a changing of the guard. Rafa, Allardyce, Mourinho, etc (even Ancelotti) are being surpassed by a new generation of managers (Pep & Klopp now… but soon Viera, Gerrard, Arteta, etc.).
I believe we need to change the model completely, and get back to the time when Stones, Lukaku, Deulofeu etc saw us as a club that would give them their chance. Sure, we will have player turnover, but at a profit. I'd much rather see players like that than Rondon, Begovic, and Townsend (who will also only give us 2-3 years max); that list can go on, and it doesn't stop at Rafa of course.
The model has been broken since Marco Silva backfired. Knee-jerk safety-first approaches by an accountant owner that simply slowed the decline and did nothing to actually alter it. No vision at all. No willingness to take risks.
Youth is our only future outside of mediocre journeymen. I want us to really gamble. I don't even think it is any bigger a gamble than the dinosaur approach we are now taking. The table and results would suggest that is fair comment.
So, sorry if I keep repeating it. I just want my club back where it belongs, and every bit of evidence I see suggests Rafa is the least likely way of doing it.
Niall McIlhone
175
Posted 16/12/2021 at 11:19:18
The next game on Amazon for us is the Newcastle game, Bobby.
Laurie Hartley
176
Posted 16/12/2021 at 11:30:40
Gary # 169 - I think that is the back four Benitez will play but I wouldn't be putting a youngster up front playing against Rudiger - a nasty piece of work from what I have seen of him. He will play Rondon who is the only forward we have who is capable of matching him physically.
We are not beaten yet.
Pickford
Holgate, Keane, Branthwaite, Godfrey
Gordon, Doucoure, Allan, Gomes, Gray
Rondon.
Delph if Allan still unfit. I think we really need Allan back as soon as possible.
Lukaku will get a run out tonight, baptism of fire for Branthwaite but the lad has a good temperament.
Up the Blues.
Brent Stephens
177
Posted 16/12/2021 at 11:35:38
Gary #169.
Onyango, Simms, Dobbin.
What are the strengths of each of them as footballers?
Danny O'Neill
178
Posted 16/12/2021 at 11:45:35
My turn to get repetitive, Gary, and break my claim to focus on the match (I am doing).
I think so much of your effort is focussed on the manager as being the root cause. And by changing the manager, we solve. It is part of the issue, but so is changing the manager so often.
As you bring Newcastle into it, they have tried several (and more) managers, both before and after Benitez. The common denominator was Ashley, the owner who presided over 2 relegations. The managers were the fall guys, having to work with lack of investment in the first team.
Ironically, our owner was generous in his investment, it's just those who were given the purse strings mostly spent it poorly, and we are paying for that now.
With Benitez, I don't think anyone has evidence of him rebuilding a club. He's no Rangnick (sorry, repetitive of me again). But if he can disrupt this club, change the status quo and leave having changed the mindset and perhaps even the off-the-pitch staff and structure, so that the next incumbent has a better start point, he's achieved something in my mind.
Starting with the manager is a natural place for supporters to vent frustration. Delete Benitez, insert someone else. I personally think you're looking in the wrong place if you think that all Everton's problems sit and will be fixed by continuous managerial changes.
Tony Abrahams
179
Posted 16/12/2021 at 11:50:07
Before Everton gets rebuilt, it needs to remove as many cancerous cells as possible IMO, Gary, because it seems rotten to the core.
It looks like a nice little cosy club for many, and the minute the DoF questioned a supporter, by asking him if he thought it was just the players? The people in the highest places decided to get rid of him in what looked like an act of self-preservation, maybe?
Danny O'Neill
180
Posted 16/12/2021 at 11:51:52
I get jealous watching Rudiger, Laurie. Not just his physicality and defensive qualities, but his ability to carry the ball forward and drive the team.
Gary Smith
181
Posted 16/12/2021 at 12:03:52
On that we fully agree, Tony, but using your pretty heavy term, I think Benitez is simply the latest 'cancerous cell', and maybe the biggest of them all.
Once again I ask: show me any evidence where he has gone into a club and transformed it top to bottom?
I can imagine my job advert now: "Don't worry about proving successful disruption, I just need someone to disrupt. I'm sure it'll be okay. Bigger arse the better…"
Gary Smith
182
Posted 16/12/2021 at 12:05:40
Brent,
Let's put them on the pitch and find out. What we do know is the strength of the alternatives – Rondon, Delph, Iwobi… and the results they've brought over the last quarter of a season. How could the young lads possibly do worse?
James Marshall
183
Posted 16/12/2021 at 12:09:43
What do we reckon tonight then? 4 or 5 nil? I'm of the opinion we'll do well if we get out of there losing 3-0 and can absolutely see us getting a thorough hiding later.
Once this game is over and done with, we have a decent run (on paper) coming up so tonight, to my mind, is a bit of a free hit anyway. Anyone with any sense of reality knows we're likely to get turned over tonight so looking ahead is really key.
After tonight we play Leicester, Burnley, Newcastle, Brighton, Norwich, Villa, Newcastle (again) and Leeds in our next 8 games with a cup game v Hull somewhere in the middle – we have to see all of these as winnable, but obviously we won't win them all.
These next 8 games will determine how our season ends up, not tonight against Chelsea.
Gary Smith
184
Posted 16/12/2021 at 12:09:49
Laurie,
1) I don't get this "gotta be a specimen" stuff, unless you're placing Mane, Salah, Jota, Sterling et al in the hulk camp?
2) Rondon couldn't match any defender in the last 10 matches, so why would he suddenly be a match for Rudiger???
Robert Tressell
185
Posted 16/12/2021 at 12:12:15
Unfortunately, Rondon and Tosun are probably a much better bet than Simms to lead the line. As for Onyango, he's big but disappointing in the U23 games I've seen this season. Could be very detrimental to his development to play against Chelsea.
This is the real reason Benitez doesn't play the youth – the standard of our youth is not great. Albeit worthy of perseverance through loans – and the odd minutes here and there to experience the pace of the game.
Brent Stephens
186
Posted 16/12/2021 at 12:13:18
Gary #181, "Let's put them [Onyango, Simms, Dobbin] on the pitch and find out [what they're like]".
Smart!
Neil Lawson
187
Posted 16/12/2021 at 12:14:15
This has probably been covered somewhere in the previous 169 posts but I am not sure that I possess the resolve to read them all, but it is a simple point.
If Jonjoe Kenny warrants a place on the bench week in week out, he must be considered good enough to come on if circumstances justify. Coleman has an injury. He is struggling for form. It would be madness to risk him tonight. He needs a break.
So please, whatever some of you may think about Kenny (unfairly), explain why your reserve right back is not selected to play in his specialist position. "He ain't good enough etc etc" won't wash. Half the team aren't currently good enough.
Talk of Delph at left-back etc is just madness and football suicide against Chelsea. Probably it will be Iwobi at right-back with Rondon marshalling the midfield and Godfrey as main striker. Heaven help us. 6 or 7 anyone?
Marc Hints
188
Posted 16/12/2021 at 12:15:35
Game may be called off. I think some Chelsea players have tested positive for Covid.
Barry Hesketh
189
Posted 16/12/2021 at 12:18:42
Marc @187,
I think you'll find that Chelsea will not want any postponement of tonight's match. The report I read seemed to indicate that three members of the Chelsea outfit (not necessarily players) had tested positive for Covid this morning.
Gary Smith
190
Posted 16/12/2021 at 12:21:29
Danny - you're utterly deluded if you think that (despite admitting there is absolutely zero evidence) Rafa can change the club for the better. He can't sack bill, he can't sack Denise, and he can't sack Farhad.
Getting rid of Brands is the only thing you can cling to, and only time will tell if that's a good call or not. Personally,I'd have kept Brands and looked again at a young coach for manager.
What you are arguing for is blind hope that he causes enough aggro it somehow "magically" causes positive change. Bizarrely, I think you'll get your wish; he'll take us down, cause civil war in fans and boardroom. What I don't see is the Phoenix rising after it… the damage will be too severe.
We need to unite as a fanbase, but it'll never be behind this defensive, youth-hating, skill-hating kopite pleb. That's why he needs to be first (and certainly not last) to go.

Barry Hesketh
191
Posted 16/12/2021 at 12:23:05
James @182
I awoke this morning with fresh memories of the dream I had during the night. In the dream, I was cursing and swearing at myself for not putting £100 on Everton to win tonight.
Unfortunately, in the dream, it appeared to be Manchester City that we were playing and Calvert-Lewin had just put Everton two-nil up. So I will keep my money firmly in my pocket!

Gary Smith
192
Posted 16/12/2021 at 12:24:17
Robert - There is NO bigger detriment to our youth (and attracting better ones) than persisting in never giving them a go in the team.
Brent - it's much smarter than your imbecilic "Let's stick with same failures who've got 5 points in last quarter of a season".
Danny O'Neill
193
Posted 16/12/2021 at 12:25:54
Interesting. Clearly my repetitive posts don't get read by all, but if they did, most would know my stance on Brands and the DoF model.
And my opinion on the appointment of Benitez when it happened.
I wish for relegation. Strong claim.
Faz Bhayat
194
Posted 16/12/2021 at 12:35:42
Reports suggesting game won't go ahead: 3 positive Covid cases in the Chelsea squad.
Gary Smith
195
Posted 16/12/2021 at 12:37:10
Danny, you've been a great conversation on here. You've put your points across fairly and in detail. You've acknowledged my point about the lack of evidence Rafa can do it (thank you!).
Please don't turn into a Brent now and start with the weird 'I said you wanted relegation'… What I said was that your desire for Rafa-led disruption will lead to it.
Mick O'Malley
196
Posted 16/12/2021 at 12:39:05
Brent @177,
Energy, or we can keep trotting out the same old tired midfield that has lost virtually every battle they've been in this season.
I want to know where our goals are coming from? That's why some fans want to try a youngster or two – cos the experienced players are failing game after game; what's the harm in trying Simms or Dobbin with 15 minutes at the end of games?
What is the point in having these youngsters sign contracts and then just shunning them? It took Rondon 10 fucking games to get a shot on target, so I'm just not having it that the youngsters aren't worth a substitute appearance or two.
And I'm with Gary, Chris etc and will never accept Benitez. I don't care what he won a decade ago, he should be fostering a siege mentality but he is alienating the players and having a little pop at the fans, deflecting blame as a usual when in fact he is the problem. I'm amazed at the amount of fans making excuses for him; he knew what he was walking into...
Benitez Out!
Barry Hesketh
197
Posted 16/12/2021 at 12:39:06
Faz @194
I don't know how many players you have to lose due to Covid in order to postpone a game but, contrary to my earlier post, it does seem that Chelsea has 3 players testing positive, plus another who is already isolating. If the game is canceled, it will prevent Benitez from joining Walker in a particular hall of shame.
If Benitez loses tomorrow, he will have lost 9 of his first 19 games in charge of Everton. By way of comparison, Mike Walker lost 9 of his first 19 games in charge of Everton.
BBC reporting that Leicester's game with Spurs is set to be postponed.
Gary Smith
198
Posted 16/12/2021 at 12:47:25
Mick, spot on.
James Marshall
199
Posted 16/12/2021 at 12:49:26
Leicester v Spurs is cancelled tonight. 3 Chelsea first team players tested positive for Covid as well but no word our game is off. Yet.
Si Cooper
200
Posted 16/12/2021 at 12:49:43
A lot of teams are hit or miss: Chelsea have been getting back to being one of those who are very consistently good.
We are massively inconsistent, though a few key players playing or absent is part of the root cause in my opinion, so who knows what this game will bring?
I wish I had Darren's positive outlook for this one, but I'm tending to fear a proper drubbing.
Still, I'll be watching to see whether there are any real indications that things could markedly improve for the second half of the season or not.
James Marshall
201
Posted 16/12/2021 at 12:51:32
The 2021-22 Premier League handbook includes Covid protocols, and states the Premier League's board will "only permit the rearrangement or postponement of a league match in exceptional circumstances".
The board make calls on a case-by-case basis, and by way of guidance, the Premier League says permission for a postponement will not be granted if a club have 14 or more players from their squad list available.
Manchester United made a request to the Premier League to postpone their Brighton fixture after being forced to close first-team operations at their training ground on December 13.
But Sky Sports News understands the Premier League turned down further requests from clubs for games to be postponed due to Covid cases during the week commencing December 13.
Graham Potter has since revealed Brighton were unsuccessful in getting their trip to Wolves – a 1-0 defeat – postponed, while Leicester manager Brendan Rodgers expressed his "disappointment" at the Premier League's refusal to postpone his side's match with Tottenham on Thursday as the club deal with a Covid-19 outbreak.
Marc Hints
202
Posted 16/12/2021 at 12:52:00
Barry #189,
Ah, okay, I thought it was three players.
Sorry, my mistake.
Len Hawkins
203
Posted 16/12/2021 at 12:53:09
Don't worry about the youngsters as they'll be all we have soon, Calvert-Lewin, Richarlison, Allan, Digne, Mina – all apparently wanted by other clubs.
If Rondon or Tosun are our future, then he might as well let Branthwaite play up front. No full-backs, no worries – just let players who are crap in their own positions play there! How can anyone become a millionaire when they let their investment get into a state that any National League team would have a chance of hammering?
No-one knows yet how many more of our "stars" he is going to alienate, maybe Marine will rent the new stadium at Bramley-Moore Dock when the result of 30 years of mismanagement turns us into a soaking wet Alkazeltzer.
Russia and China may make it mint imperial when the nukes start flying.
Barry Hesketh
204
Posted 16/12/2021 at 12:53:44
Marc @202,
No need to apologise as many outlets are now reporting that is three Chelsea players who have tested positive, so I say sorry to you instead, and wish you Happy Holidays.
Danny O'Neill
205
Posted 16/12/2021 at 12:55:33
Thanks for re-framing that, Gary. We've all been guilty of being taken out of context, myself included. I'm thick-skinned anyway.
I wouldn't call it desire. I didn't want him and had countless walks with concerned dogs wondering what I was rambling about at 6:30 am every morning in the summer. I found it hard to stomach, although wasn't in the rabid foaming-at-the-mouth category, admittedly. Given my transient background and many people's curiosity in my Evertonianism, I was bombarded by people all over the country and globe when it was announced.
I wanted Brands to be able to be a true DoF with a young first-team coach under him. Better still, the same model but with the guy who is now at Man Utd; who I'd been calling for since 2013 and on multiple occasions thereafter.
My point is Benitez is the manager, whether we like it or not. And another managerial change won't help Everton. It will just cause more upheaval at a time when, as you say, unity is needed. In my opinion of course.
Tony Abrahams
206
Posted 16/12/2021 at 12:56:11
Gary, Benitez has won at least seven cups since Everton last won a trophy, and winning trophies is surely what professional football clubs, should always be aspiring to do?
Benitez is a cancer at the minute, to loads of fans, and also probably a lot of people inside Finch Farm, but when I read Mark D (amongst others) say the players are not playing for him, then I think this is obviously the biggest problem, because they certainly played for him 10 nights ago, against Arsenal.
Why did they play against Arsenal but not Palace? Was it the team selection? Was it because we had less fans there? (Sad to ask I know) Or maybe the players thought it wasn't on them? After possibly fearing the worst with protests planned for that Arsenal game, that never got off the ground, before they sent everyone home happy.
You slag Benitez, I'll stick to slagging people in higher places who have proceeded to watch over Everton's most embarrassing period in their entire history. A man who smiled and said "Farhad is the man" who just keeps on giving, until the sanctions got pushed onto another Iranian, or maybe it's just that Usmanov has had enough and is not going to spend another penny until the cancer is removed?
Barry Hesketh
207
Posted 16/12/2021 at 13:07:55
Tony @206,
I was listening to Chris Whitty, England's Chief Medical Officer, this morning and he said something that struck a chord, I paraphrase: "It's important not to make decisions based on the most optimistic forecasts, rather you should take the full range of possibilities into account and then make your decisions."
I feel that the hierarchy at Everton for decades has made decisions based on the most optimistic outcomes and has therefore fallen foul of the actual circumstances when the inevitable curveball arrives.
The only 'Get out of Jail' card – no pun intended – that the board has put in place has been having Duncan Ferguson on standby should he be needed in an emergency.
It is this sort of lack of planning for the real world that has undermined Everton's efforts for too bloody long and it seems that Moshiri has joined the optimists on the board, failing to recognise the actual risks and downsides of any particular decision.

Barry Hesketh
208
Posted 16/12/2021 at 13:13:40
According to the Evening Standard:
Chelsea's game with Everton on Thursday is still due to go ahead despite fresh cases of Covid among the first-team squad at Stamford Bridge.

It is understood a "small number" of players tested positive on Wednesday, joining Mateo Kovacic in isolation.

That immediately threw the game with Everton into doubt, with the football calendar rapidly being impacted by the spread of Omicron.

But the situation at Chelsea is not considered an outbreak because there were no new cases during testing on Thursday morning.

It is understood that it takes two consecutive days of positive cases for an outbreak to be declared, with Chelsea having no fresh cases since Wednesday.
Ah well, Benitez to join Mike Walker tonight after all, unless.
Stephen Brown
209
Posted 16/12/2021 at 13:14:33
With Coleman and Digne out (even if they were not!), if Jonjoe Kenny does not play tonight, then he may as well just not be a football player. What's the point?
Dobbin, Simms, Onyanko, Branthwaite – they should all play tonight in this 'free hit'.
Jay Wood
[BRZ]
210
Posted 16/12/2021 at 13:16:14
See, Gary @ 173. You can offer a balanced post without being bilious when you put your mind to it.
For me, before this post I just needed to read one or two of your posts and I had read them all. A screeching, screaming banshee, full of disdain for the manager and fellow Blues, stating nothing interesting or new.
As such, you were easy to ignore or to poke fun at.
Your latest post has content and opinion that merits engagement. To engage.
'Benitez has never gone into a club and transformed it for the longer term.'
Having served his managerial apprenticeship with Real Madrid youth teams and lower league teams, Benitez's first big appointment was with Valencia. He gave them not one, but two La Liga titles in three years. Their first La Liga title in 31 years. He also won the UEFA Cup with them. They haven't won a trophy since.
I think that merits an up-tick.
Liverpool came calling and whilst a league title eluded him, they were challengers. An FA Cup and European Cup win, plus another EC final appearance, not too shabby.
After leaving Liverpool he had a number of short tenures at various clubs so difficult to apply the judgement you do that he fails to improve clubs. However, he had respectable win percentages at all of them:
Valencia - 54.3%
Inter Milan - 48%
Chelsea - 58.3%, as well as winning the Europa League as interim manager. He impressed me at Chelsea. Ignored the extreme hostility the fans directed at him, stabilised them, took them up the league and won a European trophy.
Napoli - 52.7% and the Coppa Italia
Real Madrid - 68%
Even at Newcastle, he took over a basket case deep in the do-dah with just 3 months and 10 games to play. Lost 3 of his first five games, then unbeaten in their final 5 games with 3 wins. All too late to starve off relegation. Bounced back from the Championship immediately.
The claim that Steve Bruce had a better record than Benitez at Newcastle is not true. Rafa's win rate at the Barcodes is 42.5% to Bruce's 28.9%.
Right now, I'd settle for that for Everton this season.
Taken all together I don't think you or anyone can make the absolutist charge that you do - one way or the other - that 'Benitez doesn't improve the clubs he works at.' It's a bit more nuanced than that.
I agree with you Gary that football evolves and there is always new blood, fresh tactics, innovative ideas that clubs should embrace.
I also agree that for a club like Everton a more effective model to follow is to recruit diamonds in the rough, polish them, cash in on them as necessary as a means to repeat the cycle.
We looked to be doing this very well a few seasons ago with the likes of Stones, Barkley, Lukaku and Deulofeu. Like all Everton players they got hammered on here at times, but I repeated many times they represented exactly the sort of profile we should look to recruit and - if possible - to retain and build a team around. We currently aren't doing that.
For the first time ever I believe you stray from your 'sack Benitez, solve the problem' rhetoric and acknowledge that the issues lie further up the feeding chain at Everton than with one single man, Rafa Benitez.
Namely, an owner and board given to 'knee jerk safety first approaches by an accountant owner that simply slowed the decline and did nothing to acutally alter it. No vision at all. No willingness to take risks.'
Do you honestly think that you are the only visionary among us Gary to see things of deep concern at the club? The only one who wants to see the semblance of a plan in the here and now and into the future? The only one with disquiet about having Rafa Benitez as our manager? The results? The performances? The paucity of the squad? The squandered millions?
More posts like 173 and from me at least I will find you more credible.
More posts like 143 and this:
'That's the Rafites in a Nutshell; heads up own arse, fingers in ears, unwavering belief in their fat kopite overlord – no matter what evidence is placed in front of them. Loyalty is admirable; stupidity is stupidity.'
And I'll leave you to your tantrums.
Brent Stephens
211
Posted 16/12/2021 at 13:20:13
Mick #196 exactly!
15 minutes or so for the likes of Dobbin or Simms.
But no way we'll be seeing those two and Onyango – all from the start.
Stephen Vincent
212
Posted 16/12/2021 at 13:21:58
I was taken to see Arsenal play West Ham last night. The one thing that really struck me was the strength of the group that Arteta has been allowed to build and its youth.
Looking at the defence:
Ramsdale 23
Tomiyasu 23
White 24
Gabriel 23
Tierney 24
So young but played as a well-schooled unit. White and Gabriel looked superb together. I also loved the way Ramsdale dominated his area.
Contrast that with our defence last Sunday:
Pickford 27
Godfrey 23
Keane 28
Holgate 25
Coleman 33
Theoretically, a far more experienced defence, but not the vaguest idea of what they were supposed to be doing. Pickford absolutely rooted to his line.
I looked at Arsenal's bench, all 8 outfield players would get into our starting 11 (actually they wouldn't because they are mostly 'too young' and would be loaned out to Fleetwood). The 3 subs who came on slotted in seamlessly and actually lowered the average age of the team:
Smith-Rowe 21
Tavares 21
Nketiah 22
The cost of the Arsenal team last night was some £200M less than we have spent on achieving nothing (this does not obviously include Pepe or Aubameyang, but they weren't playing). Last night's result moved Arsenal into the Top 4.
The guys I was with just couldn't believe that they had lost the game at Goodison when they had so much possession, created so many chances and when the home crowd had been so quiet until the 2 disallowed goals (funny how other fans see it).
I was also struck by what might have been. Reading the history of the Emirates Stadium, it opened in July 2006. If memory serves, that is the same time that Kings Dock should have opened.
No-one had any problem with the action taken against Aubameyang because they all knew why the action had been taken. Contrast that with the lack of communication over Digne.
Finally, to the toe rag who stole my wallet in the away section at Selhurst Park, please try and use my season ticket because the club would love to get their hands on you.
Tony Abrahams
213
Posted 16/12/2021 at 13:24:07
I would love to see the terms of the contract agreed in the sale of Everton before I totally blame Moshiri, Barry. I thought the 27 years campaign was looking like it might take off, until Everton let us all down at Palace, and the spotlight shifted onto the manager, who had the temerity to bring off an injured, sulking player.
They play for him at Goodison, then – although admittedly not helped by the tactics and a very slow midfield – they show very little interest at Palace? Something is definitely badly wrong behind the scenes, and maybe because Benitez can see right through many of them, at a club that haven't seemed to have a proper plan for whatever reason for years?
We have a match tonight, unfortunately, so hopefully we might see the only kid who I think might be ready, because I still think Everton's biggest problem, besides injuries, is at the centre of our defence.
Barry Hesketh
214
Posted 16/12/2021 at 13:32:07
Stephen @212,
Sorry to hear about the theft of your wallet, however, I saw a tweet before that pictured an ordinary-looking Burger and Chips on sale at the Emirates for the princely sum of £18.05p… How do they manage to rip off fans to that extent?
Unfortunately, Arsenal has been a well-run club for as long as we've been a badly run one, burger and chips prices not withstanding.
Joe McMahon
215
Posted 16/12/2021 at 13:39:26
Stephen, shite news about your wallet. Its bizarre that Arsenal are so well run as wasn't Moshiri on the board there?
It's a fabulous stadium (and yes, Kings Dock failure) and Barry, it's over 2 years ago, but I paid a fiver for fried chorizo and peppers on some kind of "fancy" bread right outside the steps.
Andrew Clare
216
Posted 16/12/2021 at 13:40:26
Expect a very heavy defeat tonight. A team challenging for the title against a completely demoralised and relegation-threatened team. A team that spent £500 million with no plan and no idea.
Sorry, I just can't see any light at the end of the tunnel after nigh on 30 years of mediocrity.
Everton will always be my team wherever they are but boy it is hard going at the moment. I hope we don't end up like Sheffield Wednesday or Sunderland, completely lost and forgotten in the wilderness.
Tony Abrahams
217
Posted 16/12/2021 at 13:40:47
I see Leicester's game against Spurs is going to be off, so that means our opponents on Sunday will be very well rested, whilst our very thin on the ground squad, is getting exposed against one of the best sides in Europe tonight, but the Premier League is definitely the survival of the fittest.
John Kavanagh
218
Posted 16/12/2021 at 13:41:56
I think I'm going to need a bigger settee.
Anything up to five nil would be a positive result in present circumstances.
Can't wait to see what footballing feast is served up by Benitez tonight. On second thoughts, I think I can and am likely to give this a miss and my blood pressure a rest.
As to those who believe that publicly picking out individual players is a good way forward, it's not worked too well as a strategy for Mourinho has it?
Off for another 'positive conversation' with my analyst, who will no doubt stress the positives of visiting new places like Millwall next season.
Barry Hesketh
219
Posted 16/12/2021 at 13:46:47
John @218
May I recommend the one pictured in the link, but obviously a Royal Blue one.
Bobby Mallon
220
Posted 16/12/2021 at 13:47:34
Play this team and we can give them an entertaining game, win or lose:
Pickford
Kenny
Keane
Godfrey
Branthwaite (he's quick, big ,and left-footed)
Onyango
Doucouré
Delph
Gordon
Gray
Simms
Jay Wood
[BRZ]
221
Posted 16/12/2021 at 13:53:58
Tony @ 217.
It may well be the case that our game v Leicester also gets called off at the weekend.
A number of managers have expressed in recent days their concerns in expecting players to play and maintain standards and good health with omicron rates currently doubling every three days. All the more so in the fixture congested month of December.
The Brentford manager Frank called for all weekend fixtures to be postponed.
But once again central government and the sports authorities are avoiding the hard decisions and letting players and match-attending fans gather with the potential to add further to the problem.
They are reluctant to do so I guess to avoid a pile-up of fixtures in 2022 which will already be impacted on and compromised by the end-of-year World Cup and the suspension of league football.
I fancy their hand may be forced sooner rather than later.
Ian Horan
222
Posted 16/12/2021 at 13:54:30
Editorial team: any chance we can have a limit on individual posters, it is becoming very tiresome with the repetitive attacks by the same crew of people on anybody who disagrees with them, phrases such as Rafites! FSW, dinosaurs etc.
These pages used to be informative, enjoyable and more importantly respectful of each other's eclectic views. Sadly it now echos and mirrors those of bullying tactics and total ignorance that, God forbid, we each have a differing view of the current mess Everton find themselves in.
How about critique the performance of the team, evaluate how the structure of Everton FC needs to change (if it does need to change at all)? No one person on this thread has any claim of being a greater more knowledgeable Evertonian than anyone else!!!
As I said, this bullyboy approach and personal attacks are in my opinion offering nothing but negativity to the ToffeeWeb experience.
Danny O'Neill
223
Posted 16/12/2021 at 13:54:32
Stephen, stealing is inexcusable. Stealing off your own is just the epitomy of scum.
John Kavanagh
224
Posted 16/12/2021 at 13:54:51
Barry H @219.
Thanks, Barry, but could do with it being a good bit wider and made of soundproofing material.
Darren Hind
225
Posted 16/12/2021 at 13:57:58
Benitez is winding up a very large percentage of the fanbase, but he won't take us down.
37-38 points will probably keep a team up this season. We have Newcastle, Brighton, Villa, Leeds, Wolves palace and Brentford to come to Goodison. We visit Burnley, Norwich, Newcastle, Southampton and Watford.
Will we win all those games? No, but they are all winnable because we have a better group of players than all of them and we will easily pick up enough points.
We also have plenty of opportunities to pick up more points against the better teams too.
Rafa or no Rafa. A warm welcome down the bookies is guaranteed for anybody who thinks we are going to be relegated.
Tony Abrahams
226
Posted 16/12/2021 at 14:01:00
To be fair to the Premier League, I think they might have instigated the very first lockdown in this country, Jay, when they called off all games, whilst Johnson was waiting for the Cheltenham festival to finish.
With cases rapidly rising inside football, then I do expect that cancelling a few fixtures might make a lot of sense, in what is a very demanding period for most squads.
Brian Williams
227
Posted 16/12/2021 at 14:09:08
There's a few reports that Chelsea will be without three first team players as they've tested positive for Covid. The three players all trained fully with the first-team squad yesterday.
Now am I being stupid here in thinking the rest of the players, who the report stated had full contact and mixed readily with the three, are at a big risk of not only being positive themselves by the time the game takes place, but also a risk of infecting our players?
Should the game not be postponed under these circumstances?
Brent Stephens
228
Posted 16/12/2021 at 14:09:44
Stephen #212,
Re that "toe rag" who stole your wallet in the away section at Selhurst Park. Stealing from others like that is bad enough but there always seems something worse and so disappointing about stealing from "one's own".
Michael Kenrick
Editorial Team
229
Posted 16/12/2021 at 14:15:35
Ian @222,
I admit to having a similar feeling as I scanned through the comments and have been doing a little housekeeping, but perhaps not in time to protect you from the boring repetitions and personalized attacks. I may go through again if I have time and clean things up a bit more.
Some of the terms being used are really shorthand for expressing fairly strongly held views, but do not constitute personal attacks, although I probably do need to remind some that there is zero tolerance for labeling Evertonians as Kopites or anything of that ilk.
Paul Hewitt
230
Posted 16/12/2021 at 14:16:08
Just cancel the season. It's only fair.
Marc Hints
231
Posted 16/12/2021 at 14:17:30
Barry #204,
No need to apologise either mate, there are so many articles out there these days, it's hard to believe what's true.
Happy holidays to you, mate.
Bobby Mallon
232
Posted 16/12/2021 at 14:29:38
There are more cells in your body than there are stars in the galaxy... that's mad!
Geoff Williams
233
Posted 16/12/2021 at 14:43:24
Hopefully they'll play their women's team against us just to give us a sporting chance.
Andrew Ellams
234
Posted 16/12/2021 at 14:56:00
Geoff @ 233, after watching them in the Women's Cup Final last week, I wouldn't be too sure.
Kim Vivian
235
Posted 16/12/2021 at 14:59:41
Stephen 212 - Let him use your season ticket. One game and he'd hand it in and opt for the community service.
Stephen Vincent
236
Posted 16/12/2021 at 15:00:59
Danny, Brent - apparently there has been a spate of these thefts.
Barry, I can't comment on the cost of a burger. I had the good fortune to be enjoying corporate hospitality. I did however notice that, if I wanted to go to the Arsenal vs Man City game and sit in a similar position to my seat in the Lower Bullens, it would cost me £215 (that's two hundred and fifteen pounds). My season ticket cost me £299 this season.
Stephen Vincent
237
Posted 16/12/2021 at 15:03:45
Trust me, Kim, I seriously thought about not reporting it.
Dave Williams
238
Posted 16/12/2021 at 15:20:43
Bobby #220,
That's my team too. Has youth and players untainted by our recent poor form. Players there with something to prove who might just surprise the manager with spirit, aggression and work rate.
There is no point flogging a dead horse with players who have consistently failed to produce anything worthwhile.
Gary Smith
239
Posted 16/12/2021 at 15:26:38
Tony @ 206,
Benitez last won a trophy 7 years ago, and even then it was taking over an already very good team (just like he did with Houllier's Red Shite). His more recent past includes relegation with Newcastle (with a record worse than Steve Bruce managed), and failure in China.
Football has moved on, and you only need to look at his lack of press, his set-piece impact, and his management of players to see just how past-it he is. What little he once had, has long since gone.
Funny you use the Arsenal game as some kind of argument – but for a horrendous header by Nketiah and similar miss by Auba, we would have been beaten, and your hero's record would have officially passed Mike Walker's in terms of their first 19 games.
Your argument about the mistakes higher up are valid, but thinking it is an either/or situation is utterly insane. Rafa has to go and there needs to be change at the top. The fact you Rafites can't understand they are not mutually exclusive gives an indication of just how one-dimensional your views have become.
Gary Smith
240
Posted 16/12/2021 at 15:41:22
Jay @210,
Quoting Valencia as his transformation is a good response. Given the age of this 'success', perhaps we'd be best looking at what George Graham or Glen Hoddle are up to these days? Plenty of horror stories about his player management all the way back then too.
In terms of win rates at good clubs you quote – unless you compare them to managers in and around that same team, there is zero context to it. You do this with Rafa – then include his results in the Championship to skew them. Another lens here is this post recently on Grand Old Team facebook showing Bruce vs Rafa.
We could also bring up just how fast he has been ran out of every club since the Red Shite. All of this is nonsense though, when we both agree football has evolved.
What I can see is a team that doesn't press high, hoofs the ball, can't keep it, is easily cut through, and has the worst set-piece record in the entire Premier League.
I see a team hurtling toward relegation. I see a manager who doesn't try for the Conor Gallaghers, but would rather bring in 5 players with an average age of 32.
Finally, with respect to the tone of my posts… if you don't like it, tough titty. I will continue to have disdain for FSW, and those who continue to think he is good enough for the long-term health of my club. If you don't like it, feel free to ignore and not engage… like I do with most of the shite you post on here.

Terry Hughes
241
Posted 16/12/2021 at 15:56:27
Anyone know who the 3 Chelsea players are who've got covid?
Brian Wilkinson
242
Posted 16/12/2021 at 16:00:40
Ian @222, I never said anything as I thought a lot of certain terms were creeping in about our current Manager and just maybe it was acceptable, I have never sat easy, even when Sam was always referred to as you know who, while he was still in charge.
A lot do not like our Manager, I get that, but for now he is still our manager, but the 'Raffite' one has to be the worst ever to come onto our pages.
Sorry for Bringing Bill in, I do not like the guy, but I have always referred to the guy as Bill or Kenwright... okay, maybe 'teary eye 'in a sentence, but much as I have wanted Bill out, I would not attack or lower myself to name-calling.
Maybe that is why I let the things you mentioned slide by.
Well done The Ed for sorting this out.
David McMullen
243
Posted 16/12/2021 at 16:10:43
Walking wounded against the Covid Army. Should be fun.
What dawned on me about Rafa Benitez is it's like when Everton appointed Howard Kendall the 2nd time, and absolutely when we appointed him the 3rd time. It's all the hallmarks of 97-98.
The manager had past success but 'now' not able to organise a brewery night in. I'd still love us to win tonight; I will always want us to win unless it stops the RS in their tracks.
James Marshall
244
Posted 16/12/2021 at 16:14:03
You can talk about the manager till you're blue in the face - the fact remains that since 1995 we've had 10 permanent managers and 4 part times ones and the only thing any of them have won, is a few friends.
The Benitez question will always be a moot point, so it's a circular argument.
Matthew Williams
245
Posted 16/12/2021 at 16:36:25
I'll be watching this one through my fingers tonight,to make matters worse my best mate's a Chelski fan,the gulf between the two sides will be there for all to see... globally tonight.
We might just break the world back-pass record at the Bridge!...an easy stroll for the Chavs sadly & our current Gaffer won't have much time left.
Tony Abrahams
246
Posted 16/12/2021 at 16:37:30
"One-dimensional" is an absolute cracker, Gary. You are finally on the right track, son.
Joe McMahon
247
Posted 16/12/2021 at 16:46:33
Gary @239. I do agree with you to an extent on the manager's past success.
Food for thought though that many an Everton supporter still reminisces about the glory days of David Moyes. However, his only trophy in 23 years of management was the Charity Shield in 2013 beating Wigan, who ironically beat Everton (as we all know) 0 - 3 at Goodison when Moyes was manager.
Tom Bowers
248
Posted 16/12/2021 at 16:52:33
It's a pity Everton can't have a game or two cancelled because of Covid as they could give them time to get one or two back.
As it is we sorta gotta look past this game as we need a miracle to get anything from it. The Christmas games seem so much more important given the opposition and our dire situation but, now that ''Ronaldo'' Rondon is off and running, we may see more goals in the for column (fat chance).
Surely to God January will see some better results and maybe one or two new players to shore up the weaknesses.
Dale Self
249
Posted 16/12/2021 at 16:52:46
Gary, while I don't agree, this is at least better stuff from you. The tone is a bit much but if you can throw in some references to things that lend themselves to a look and perhaps some analysis, that is fine.
Getting a bit extra with your emotions injected in there is okay to a point. Where I've been at odds with your posts is that you use the Darren style invective a bit too much without providing some of this other good material and it comes off as juvenile vitriol.
Kind of having a dig there but I am being serious.
Conor McCourt
250
Posted 16/12/2021 at 16:53:16
Stephen @212 great post
Gary @ various- I think you are getting a little frustrated at other posters because it is a little difficult for you to see the case for Benitez for what he is bringing to the party as opposed to other ToffeeWebbers focussing on what he has been handicapped by.
You have obviously seen how Benitez operates at other clubs with your clear footballing knowledge. I do however think most Evertonians are solely concerned with what he is presenting at our doorstep and many like the cut of his cloth. But let's be clear we are not Newcastle and soon his excuses will run out and he will be judged by what is happening on his watch exclusively.
At Newcastle Benitez and Bruce had exactly the same points tallies in their first two full Premier League seasons yet Benitez was seen as a football icon and Bruce as totally clueless. Why because he took on Ashley, playing to the gallery and Bruce was viewed as Ashley's 'Yes Man'.
Benitez is a political mastermind. I wish he was a tenth of the manager he is as a statesman. Already he has taken veiled swipes at Moshiri, the board, previous DOF's, Kenwright, Brands. He is happy to call out players mistakes after every game, the squad at his disposal, absolve his responsibility until the second half of the season, and even in his presser he jumped on Ancelotti for being lucky with his squad.
He has told Blues what we have wanted to hear for decades, he told us that he understands us, that he lives and breeds the City, that he knows exactly what we want from our football team, that he is the man with the expertise to deliver it to us and that we need root and branch surgery from top to bottom. He spoke at the lack of fitness under Ancelotti, that he will dedicate all his time and energy on us and will leave no stone unturned to achieve it. Music to the ears of a deprived and agitated symphony. Divide and conquer in all its glory.
The reality is that Benitez hasn't matched his words with his actions since Liverpool.
At Inter he took Mourinho's imperious team to a disastrous sixth.
At Chelsea he performed worse than the sacked Di Matteo who had left them in third 4 points off top but finished 14 points adrift. (2.08 to 1.92 per game) Only once over a twelve year span did they finish lower.
He had Madrid third in a two horse race, they improved markedly after he was sacked.
He left Napoli fifth with 63 points which again was a low in that decade until Ancelotti/Gattuso eclipsed it in 2019/20. His predecessor and successor had them in second with 78 and 82 points respectively.
He did a mediocre job at Newcastle, eclipsed by the likes of Pardew.
He took a title winning squad in China the season before last to twelfth, despite being the beneficiary of a guy getting sacked for finishing seventh.
Indeed His only real noteworthy feat given the resources at his disposal was an excellent Cup win with Napoli though some may argue winning the Europa League with the current Champion League Winners should be still seen as a decent achievement.
If badly managing elite teams or being poor at mediocre teams over the last two decades is a template for the Everton job then Benitez is your man. The fact he is setting new low records at Everton is not a great surprise to many. Moreover, his conveyance of his own lack of accountability and confettying the blame game is par for the course for the Spaniard.
Blues won't take long to suss him out.
Dale Self
251
Posted 16/12/2021 at 16:59:15
Okay, so the statesman thing is interesting, Conor. We somewhat need those skills at this particular time is indeed the argument that I believe the Rafaellites (Gary, are you reading this?) are okay with.
I'm not defending him as the manager that will install the style of football I truly wish Everton to play. I am supporting him because he can act as a counterweight to Moshwright. That is precisely the skill set needed for this situation.
We are actually making progress this morning!
Kieran Kinsella
252
Posted 16/12/2021 at 17:03:09
Mick O'Malley,
I think we all get tired of seeing the same old codgers but, as far as youth goes, since you mentioned "goals" specifically, Anthony Gordon seems to be rated as far and away the best of the bunch, but he's played what 20+ games now with zero goals and zero assists. Doesn't bode well for the lesser talents in the Under-23s.
Geoff Williams
253
Posted 16/12/2021 at 17:07:40
How delusional are some people in believing Benitez is a master strategist who has the ability to save us from this perilous position? He will lead Everton to relegation.
He is yesterday's man who has no long-term interest in the club.
Dale Self
254
Posted 16/12/2021 at 17:08:46
nevermind...
Actually no. Enough of what I consider to be a crap argument. What I think is delusional is believing that some other chap just coming up and getting his young, low wage bill side playing good aesthetically pleasing football is any match for Bill or Moshiri who has cut his teeth with the Russian Oligarch Club.
To believe Rafa could at least test them and force them to make some much needed changes ORGANISATIONALLY is not delusional given his record with owners. It is not just the focus on his ability with players and tactics when you have this level of dysfunction in a football club.
Charles Brewer
255
Posted 16/12/2021 at 17:21:44
I reckon Everton need revolutionary tactics tonight.
I'd suggest Benitez lays in a stack of lateral flow tests and arms the Everton players with swabs. Every time a Chelsea player takes a dive (which shouldn't take long) an Everton player rushes up and jams a swab up his nose.
The Blue then runs straight over to Dunc who can run the test and if positive the Chelsea player will have to go off. Within about 30 minutes we can get them down to around 8 players. If it's not working as planned, just switch the swabs for one which has been 'pre-infected", no-one will notice.
Mick O'Malley
256
Posted 16/12/2021 at 17:22:08
Kieran,
I agree about Gordon, but if we don't try them we will never know. It's not like any of the regulars are setting the world alight, just give them 10 to 15 minutes at the end... A bit of youthful enthusiasm instead of the usual suspects running in treacle.
Allen Rodgers
257
Posted 16/12/2021 at 17:23:11
Leicester v Spurs postponed, giving them a rest which makes our task on Sunday even more difficult. We'll probably be on the back of a heavy defeat not to mention playing at breakfast time. Sorry to be so negative but that's the way it is.
Kieran Kinsella
258
Posted 16/12/2021 at 17:24:31
Geoff
There's some middle ground between Klopp/Pep and a complete failure. Rafa doesn't have to be a master strategist to save us from relegation. The likes of Bruce, Allardyce, Pulis have shown over the years that an organized numpty can save a team from relegation. So Rafa is quite capable if that's the extent of our desire.
I think the real concern is whether Rafa can get us to be competitive at the top. I'm not convinced but, with the squad we have, I don't think anyone can. So short-term, with what we have, to me, he's as good as anyone else to work with the tools he's got.
If FFP suddenly went out the window and a bunch of top talents indicated a willingness to join Everton, then I would happily see him replaced.
Finn Taylor
259
Posted 16/12/2021 at 17:25:37
Benitez - 4 points from 44 tells it own story.
Dale Rose
260
Posted 16/12/2021 at 17:29:13
Bobby #220.
That team is well worth a go. Might see some heart and desire.
Tom Harvey
261
Posted 16/12/2021 at 17:31:22
If there's three Chelsea players with Covid, then I'm suddenly feeling like a cheeky bet on a draw or maybe even a win.
Although just being in my claustrophobic local bookies for just a few minutes would probably give me Covid. I'm not on £60k a week like the players and need to avoid this virus so I'll leave it.


Derek Knox
262
Posted 16/12/2021 at 17:39:07
I've built a Den behind the Sofa with a peep-hole so I can watch the Match. A bit daft for a man in his seventies, but you have to do these things at the moment, such is the potential horror show on view.
I have said many times, and have seen others posters say the same, I can reluctantly accept defeat, if they have given their all, in the process. Hoping for a decent showing, but would settle for a point now, if it was on offer.
COYB
Brian Wilkinson
263
Posted 16/12/2021 at 17:43:52
Conor@250, your first 5 sentences were spot on, you should have stopped there, because everything you said was right.
He has called out the board, Brands, the fitness levels... I just hope he is here long enough to sort the fitness issues out, to continue to call the board out, to have time to bring some players in and get some back from the sickbed.
We can do the easy thing and remove him, we could bring one of our own in, but it is the very reason our whole set-up is rotten, we will have another yes-man in charge.
No-one is going to come in and do any better, with the players they have at hand, might get a couple of wins with the new manager syndrome, might even get a couple of the kids thrown in, I know some will say cannot do any worse, that's fair enough, but for the moment, he is shaking the club up, so much so that our Chairman is getting twitchy and hoping we get rid and bring a yes-man in.
Like I said in a previous post, our manager is a few days from the sack and 17 days away from bringing players in, in the transfer window.
The performances have to improve, he has to try to do what he did in the Arsenal game, do not sit back too deep, tonight being an exception where we need to pack the midfield and try and stop them cutting through us.
If results continue and no improvement in the new year, then yes we need to take action, for now we just need to catch a break from somewhere.
Rob Dolby
265
Posted 16/12/2021 at 17:47:47
Kieran,
Do you honestly think Benitez was brought in to make us competitive.
I think that ship sailed when Ancelotti walked out.
Unless we are sold and Kenwright decides to relinquish the throne, I can't ever see us being competitive again.
Geoff Lambert
266
Posted 16/12/2021 at 17:48:31
Chelsea are 55-1 for 6-0.
Peter Neilson
267
Posted 16/12/2021 at 17:54:57
Conor, we'll said. Just to add, he won the European Cup with 9 of the starting 11 from previous managers. When he left five years later with mutual consent, only two of those players were left.
Stephen Brown
268
Posted 16/12/2021 at 17:55:18
Conor @250,
Terrifying information! A touch of the emperor's new clothes with Rafa Benitez?! Has he really had a successful career?
Dale Self
269
Posted 16/12/2021 at 17:59:37
Hey Derek, do you remember those mirror boxes made of cardboard that would allow you to look over fences and around corners? I am rather pleased that you have not mentioned pharmaceuticals in your pre-game preparations.
Kim Vivian
270
Posted 16/12/2021 at 18:00:21
Derek - I've just seen an old trench periscope for sale on Marketplace. Do you want me to enquire before you cut a hole in your sofa?
Mike Gaynes
271
Posted 16/12/2021 at 18:01:27
Conor #250, that's a fascinating post. I would have chosen the word "politician" over "statesman", since the latter word implies a gravitas and charisma that Benitez lacks, but you've certainly offered a fresh perspective. And your rundown of his record neatly summarizes why I was so disappointed at his appointment. (Particularly the China summary -- according to a late family member there, he was regularly outcoached in that league, particularly by Gattuso.)
Gary #240... "wrt to the tone of my posts…..if you don't like it, tough titty. I will continue to have disdain for FSW, and those who continue to think he is good enough for the long term health of my club."
Speaking for myself, I have absolutely no problem with your tone, or your disdain for Benitez. You are 100% entitled.
What you are not entitled to, in my opinion, is disdain for other posters who disagree with you. You're talking to people who are just as smart as you, just as passionate as you, just as Blue as you, and in some cases have been following this club and attending games longer than you've been alive. You can disagree with their opinions -- vehemently -- without insulting them personally. And doing so requires only a few extra seconds to edit your post before clicking Submit Your Comment.
I think it would be worth your trouble to do so.
Steve Brown
272
Posted 16/12/2021 at 18:03:34
Is Benitez politically savvy? He ends up falling out with the board and players of every team he manages before exiting. Smooth operator indeed.
Reality is that disrupters like him only get licence to operate if they generate good results. He is matching Mike Walker with his record to date, hardly a baseline for flexing his muscle in the club.
Dale Self
273
Posted 16/12/2021 at 18:10:13
Now that a significant number of fans realize it is mismanagement from above Rafa's culpability is limited. He may have to go if enough away fans continue as they have but history will not blame him for the failure. Very few wanted Rafa, I certainly didn't, but once that appointment was made and certainly after Brands exited the calculus changed dramatically while the Rafa criticism just hit the Carlo 2.0 greatest hits record.
Kieran Kinsella
274
Posted 16/12/2021 at 18:12:02
Steve Brown
I don't know what was worse with Walker, the sunbed or when he exiled Mark Ward for parking in his MW parking spot. Wardy was one of our better players. What a pompous ass Walker was.
Christy Ring
275
Posted 16/12/2021 at 18:17:18
Jerome Shields#153 The players are going to be motivated tonight to support Rafa, so what has he done any different, apart from falling out with players. I'm waiting to see his team selection and tactics. I'd play Onyango and Simms tonight, but Benitez won't give youth a chance, could they be any worse than Iwobi? There's speculation he could start at full back, imagine a full back who can't tackle.
Jonathan Tasker
276
Posted 16/12/2021 at 18:17:48
A £10 double on Lfc and Chelsea tonight returns £13.80.
There's no such thing as free money but I can't see either of these two failing.
In the case of Everton I can see a 7-0 type mauling.
Andrew Ellams
277
Posted 16/12/2021 at 18:27:15
Grand Old Team are reporting that Dynamo Kiev's manager is claiming their left back Vitaliy Mykolenko will be joining Everton
Brent Stephens
278
Posted 16/12/2021 at 18:43:27
Christy #275 "I'd play Onyango and Simms tonight, but Benitez won't give youth a chance, could they be any worse than Iwobi?"
Yes.
Brent Stephens
279
Posted 16/12/2021 at 18:47:19
Everton v leicester postponed

Bobby Mallon
280
Posted 16/12/2021 at 18:55:02
Yes, the kids – he's gone and done it. So long as we put a shift in, I'm happy COYB Idony even mind Iwobi excited.
---
Add Your Comments
In order to post a comment, you need to be logged in as a registered user of the site.
Or Sign up as a ToffeeWeb Member — it's free, takes just a few minutes and will allow you to post your comments on articles and Talking Points submissions across the site.