Skip to Main Content
Goodison Park Records
There are many aspects of Everton's home ground, Goodison Park, that are unique or set new trends for English football grounds. This page also includes notes on two Everton Greats who died at Goodison Park.
GOODISON PARK
Everton in 1892 built Goodison Park, the world's first complete purpose-built football ground. Read our History of Goodison Park for the full story.
SUMMARY
Goodison Park evolved into the only British ground ever to feature double-decker stands on all four sides:
The Park End Stand (originally the Goodison Avenue Stand) built in 1906
The Goodison Road Stand, built in 1909
The Gwladys Street and Bullens Road Stands, completed in 1939
The Goodison Road stand was torn down in 1971, and replaced with the current Main Stand.
The old Park End stand was demolished in 1994 and replaced with the current single-tier Park Stand.
WIDEST PITCH IN THE PREMIERSHIP
The pitch at Goodison Park measures 110 yds by 78 yds, making it the widest in the Premiership.* The full list for teams in the 1997-98 season is:
Everton             112 x 78
Man U               116 x 76
Leicester           110 x 76
Bolton              113 x 76
Derby               115 x 75
Coventry            110 x 75
Barnsley            110 x 75
Wimbledon           110 x 74
Sheff W             115 x 74
Liverpool           111 x 74
C Palace            110 x 74
Chelsea             113 x 74
Spurs               110 x 73
N'castle            115 x 73
Arsenal             110 x 73
West Ham            112 x 73
S'ton               110 x 73
Leeds               110 x 72
B'burn              115 x 72
A Villa             115 x 72

For comparison, Wembley is 115 yds 74.3 yds. Information from The Daily Mirror, 17 March 1998

* This may not still be the case after Walter Smith had the pitch narrowed at the beginning of the 1999-2000 season.
UNDERSOIL HEATING
The first undersoil heating installed at a British league ground was installed at Goodison Park in May 1958. The initial system of electric heating wires proved to be a bit of a problem, as the drains could not cope with the excess water. It was torn up and replaced by a new system in 1960. As technology advanced, this was later replaced by the current system of hot water pipes, which works like a charm.
INTERNATIONALS
Most Hosts: Up until the demise of Wembley Stadium, Everton had a tradition of hosting international matches, hosting more than any other English club. Goodison Park hosted the last in 1995 – Brazil v Japan. The first was at Everton's former ground, Anfield – England v Ireland.

First Foreign Defeat: Goodison Park was the scene of England's first infamous defeat by a team from outside Great Britain, when the Republic of Ireland beat the national team 2-1 on September 21, 1949. The Irish team on that day featured two Everton players, Peter Farrell and Peter Corr, who made the best of their 'home' advantage, and it would have been three if Tommy Eglington had been fit.

Brazil in 1966: During the 1966 World Cup Finals, holders Brazil played all their games at Goodison Park. While using Everton's Bellefield training ground as a base they were so impressed with the facilities – indoor training pitches and advanced medical facilities – they took photographs and measurements and copied a similar format back in Brazil.

World Cup Semi-Final: Goodison Park was so superior to all other English league grounds it was chosen to host a World Cup semi-final in 1966 – West Germany beat the USSR 2-1. The England v Portugal semi-final was originally scheduled for Goodison, but switched to the greater capacity Wembley stadium.
PASSING AWAY
Former player William Ralph (Dixie) Dean died, fittingly at his beloved Goodison Park, directly after watching an Everton/Liverpool league derby in 1981.

Former manager and player Harry Catterick, also died at his beloved Goodison Park directly after watching an Everton FA cup quarter-final tie against Ipswich Town in 1985.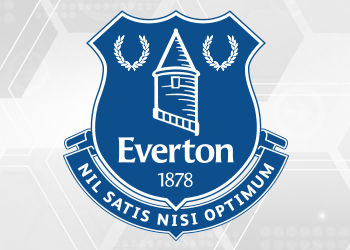 ---
Bet on Everton and get a deposit bonus with bet365 at TheFreeBetGuide.com
---