Arsenal vs Everton
Thursday, 22 April, 2021
Match Preview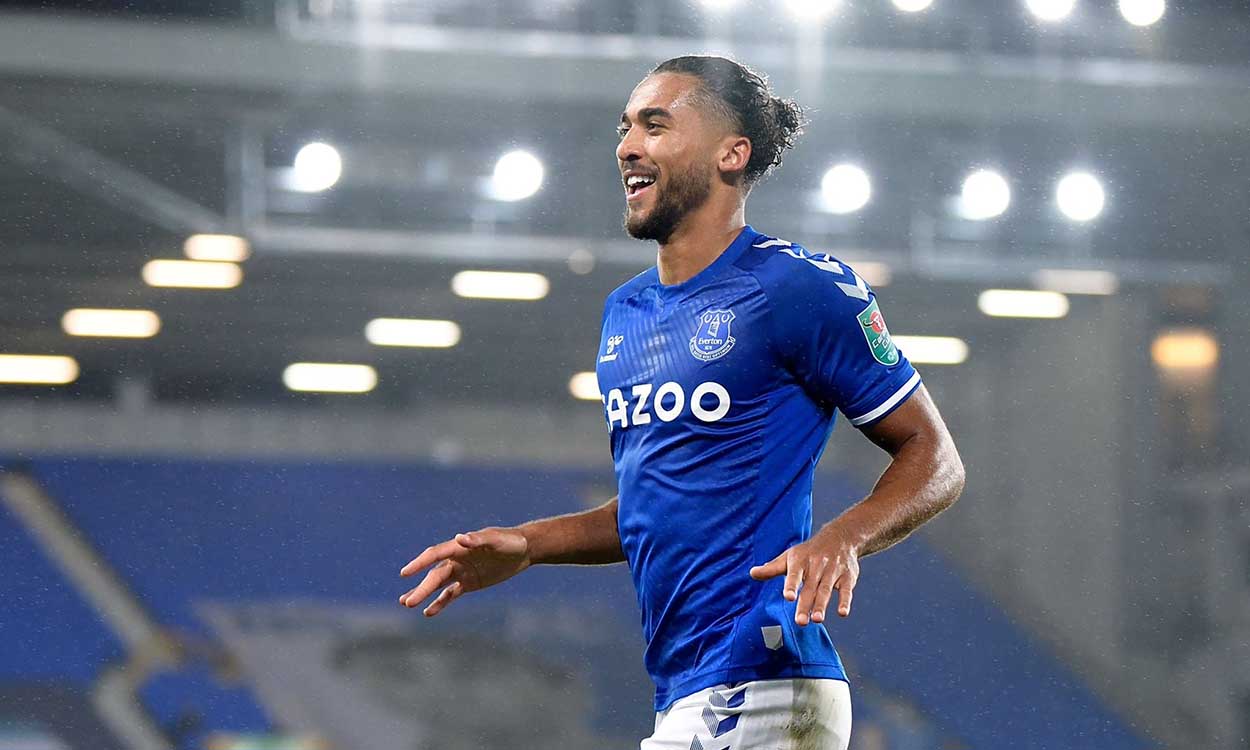 Dominic Calvert-Lewin is fit according to Carlo Ancelotti along with Yerry Mina, André Gomes, Bernard and Fabian Delph
Against the backdrop of still-simmering resentment at and recriminations over the failed Super League and the actions of the Shameless Six, Everton return to action on the pitch on Friday evening against one of the pariah clubs in the form of Arsenal.
Forced to make an embarrassing climb-down and apologise to their fans on Tuesday night for their part in arguably the most hubristic and ill-conceived idea in the history of the game, the Gunners play for the first time since the furore erupted, with the irony of their Premier League position not lost on the watching football world.
They come into this fixture sitting in ninth place, nine points off Champions League qualification that their owner regards as their divine right and three points behind the Toffees in eighth having played a game more.
Their superior goal difference means that they can leapfrog Everton with victory over Carlo Ancelotti's side but a first win for the Toffees on Arsenal turf since in 25 years would put some distance between the two clubs and reduce Mikel Arteta's prospects of finishing his first season in charge in a European place. It would also draw Everton to within a point of neighbours Liverpool (at least until the reds played Newcastle at Saturday lunchtime) and reignite their own hopes of finishing in a European place.
There has been good news on the injury front that means the Blues could not only name a full subs bench but also not have to stuff it with players from the Under-18s. Having been deprived of him again in the last game against Tottenham a week ago, Ancelotti says he will be able to field Dominic Calvert-Lewin for the first time since the 1-1 draw with Crystal Palace earlier this the month.
The striker has been troubled by an adductor complaint but his manager announced in his press conference that he would be ready for the trip to North London.
Him slotting back in alongside Richarlison, would mean he could share the onus for goalscoring with the Brazilian and restore some of that aerial threat up front that has been missing in his absence.
André Gomes was another one who was close to being available last time out but he wasn't risked because a hamstring problem and Ancelotti has indicated that both he and Yerry Mina are fit after the Colombian shook off an abductor issue of his own. Bernard is also fit again, as is Fabian Delph.
Even if there are no other injury surprises or training-ground mishaps between now and kick-off, Ancelotti could still make further changes to the side that started against Spurs. He may feel that the performance last week was good enough that there is merit in keeping the five-man back line with wingbacks and, in that case, Seamus Coleman would be a solid bet to retake a place in the starting XI in the wake of his excellent cameo off the bench last time out.
That would, obviously, come at the expense of Alex Iwobi and it wouldn't be a surprise if Michael Keane or Mason Holgate felt repercussions of their errors against Spurs. now that Mina is available.
Arsenal, meanwhile, will be without their two most reliable strikers, with Pierre-Emerick Aubameyang not due to resume light training until the end of the week and Alexandre Lacazette struggling with a hamstring injury.
Full-back Kieran Turney is still a couple of weeks away from returning to training at the earliest and Martin Odegaard will be assessed for an ankle problem but is rated 50/50.
Having relinquished control of their own destiny with this run of five Premier League games without a victory, all Everton can do now is try and win each game as they come and hope that results fall their way elsewhere.
Arsenal may be looking strong in Europe as they marched into the last four of the Europa League the Tuesday before last and they were comfortable winners at now-relegated Sheffield United two weeks ago but they were no match for Liverpool at home at the beginning of the month and they needed a last-gasp equaliser to deny struggling Fulham in their last outing at the Emirates.
Certainly, the Everton that probably have beaten Spurs had it not been for two defensive mistakes would fancy themselves to pick up three points from North London but it will take another determined display and clinical finishing up front to get the job done. They're more than capable of doing so.
Kick-off: 8pm, Friday 23 April 2021 on Sky Sports
Referee: Jon Moss
VAR: David Coote
Last Time: Arsenal 3 - 2 Everton
Predicted Line-up: Pickford, Coleman, Mina, Godfrey, Digne, Davies, Allan, Sigurdsson, Rodriguez, Richarlison, Calvert-Lewin
---
Reader Comments (120)
Note: the following content is not moderated or vetted by the site owners at the time of submission. Comments are the responsibility of the poster. Disclaimer
Tony Everan
1
Posted 22/04/2021 at 13:52:17
What a privilege it is to be playing an ex-Super League club.
I am surprised they want to actually let us contaminate their precious turf.
We may as well make the most of the invite and take 3 points off them. If we played like we did against Tottenham I don't think Arsenal will be as lucky.
Arsenal 1 Everton 2
David Pearl
2
Posted 22/04/2021 at 13:59:12
Ooh a game of football.
They are probably short of firepower and we have a few players fit again. So we should have a good chance of 3 points. However, this is Everton... and if we don't win we hope we don't fizzle out. Come on blues!!
Dennis Stevens
3
Posted 22/04/2021 at 14:07:04
A daunting trip to the home of one of the Superior Six, fuck 'em!
Paul Birmingham
4
Posted 22/04/2021 at 14:11:28
Let's hope Everton plat well and beat Arsenal and show the world the arrogance of this dirty six club.
Ian Burns
5
Posted 22/04/2021 at 14:45:59
I have been to this fixture on a few occasions but never witnessed the blues win there (or Highbury) - a draw is the best we have come away with.
Arsenal should be embarrassed to step out onto their pitch on Friday evening and I have this gut feeling we are going to put one over them - for a change!
Jay Harris
6
Posted 22/04/2021 at 14:51:47
Super league my arse. Lets show these arrogant bastards what it means to be a top club.
The blues could remedy what has been a disappointing season with a decent run to the line starting with a win at one of the dirty dozen.
Stan Schofield
7
Posted 22/04/2021 at 14:52:27
It's nauseating how the BBC, in it's usual shiteness, are fawning over Arsenal and Arteta in the buildup to this game. If we don't beat these bastards, I will be very very disappointed.
Chris Williams
8
Posted 22/04/2021 at 14:54:28
Refereeing team of Moss and Coote. A lineup straight out of cack alley!
Derek Moore
9
Posted 22/04/2021 at 14:59:02
We're due a performance, and in a strange way this weeks odd events have been a good potential catalyst for one. "Us and them" is literally the oldest coaching technique in recorded history; I'm actually anticipating an almost Leeds like performance today but with a better outcome than the 1-1 draw they got against that other lot of snakes.
I think 2-0 to us today.
Brian Wilkinson
10
Posted 22/04/2021 at 15:04:37
We normally say must win game, after what went on this week, I would hope the players are up for it and try and prove a point.
This is one game that every single Evertonian stands as one, forget who is our starting 11, forget we have different points of views, let us all unite and being well, stuff them.
Dave Abrahams
11
Posted 22/04/2021 at 15:40:03
I know who have had a string of injuries in the last couple of months but three draws and two losses against mostly mediocre teams is a very poor return and makes you think of what might have been with just five more points from those games, but it is no use crying over spilt milk. Tomorrow night with nearly a full complement of players would be a good time, and place, to start making up for lost points and giving us something to shout about and restore a bit of pride to the club, don't think that is asking too much, plus it would be a kick in the plums to one of the " stinking snidey six".
Michael Barrett
12
Posted 22/04/2021 at 16:04:46
Dave Pearl, we fizzled after the derby, mate... stunk the place out ever since.
Christopher Timmins
13
Posted 22/04/2021 at 16:05:21
Not a happy hunting ground for us but I have a feeling we can put things right tomorrow night and put ourselves right back in the European qualification picture. If ever a team had a motivation to prove a point then this teams does tomorrow night.
Alan J Thompson
14
Posted 22/04/2021 at 16:20:31
Let's swap James and Richarlison around for the first twenty minutes and see if Arsenal are upto working out who they should be marking out of the game.
But whatever, we should go all out to hammer this lot and see if we get an invite into some closed shop European competition.
Joe Clitherow
15
Posted 22/04/2021 at 16:25:53
People must have thrown their lot in thinking that the President of Real Madrid was a smart, astute businessman, who had done all the necessary due diligence for his business plan.
By the time they realised that all the evidence suggested he was a completely incompetent fucking idiot as well as an arrogant, deluded fantasist who had been absolutely awash with cash and had somehow misspent hundreds of millions of Euros and run his business to the point of bankruptcy, and that this was all a ruse to a) bail out his own near bankrupt business and b) had somehow negotiated access to funds whereby he was going to be given billions more to misspend it was too late.
When he went on TV and confirmed to everyone else what was only previously suspected - and how desperate to dig out his almost collapsed business - the penny must have dropped.
Looks like a reset is coming for the likes of Real Madrid and Barcelona because the whole thing hinged on piggybacking off EPL clubs. Think we are about to hear the world's tiniest violin being played again
Phil (Kelsall) Roberts
16
Posted 22/04/2021 at 16:37:41
Brian #10 - never mind Evertonian's hoping we win this, I think supporters of all the other 14 (and the other 5 relegated teams) hope we win.
Delph fit? Probably picked up an injury in training today. Pulled a back muscle tying up his boot laces.
Darryl Ritchie
17
Posted 22/04/2021 at 16:45:14
I don't want to win to punish the Arsenal players. They had nothing to do with ESL. I don't want to win to punish the Arsenal fans. They also had nothing to do with the ESL.
I want to beat Arsenal because they're Arsenal, and I always want to crush Arsenal.
Mike Gaynes
18
Posted 22/04/2021 at 16:53:39
A nod to our old friend Mikael for his comments today about the Super League and his fans' response.
I'd love to beat his ass tomorrow, but respects all the same. He has always been a class act.
Dale Self
19
Posted 22/04/2021 at 17:11:28
I am saddened by this particular development. Spurs and Chelsea are really no surprise, the rest it was expected of them. Arsenal though, I always thought of that club outside of the cesspool of celebrity football mainly due to Arsene's transformation of English football. I know a couple of Arsenal fans and they seem reasonable, haven't talked to them yet.
Definitely into the vindictive angle on the response but exacting that toll on Arsenal will hurt a little bit. Oh yeah, the football match, it is time for another response and enough regulars are back- 1-2 with Richarlison getting back on the score sheet.
Derek Knox
20
Posted 22/04/2021 at 17:22:56
Aw, no Delph or Gomes? Would have been like two breaths of stale air, or a horrible fart in stereo!
Like some have suggested if we don't/cant beat these, who are having their own worries at present, and allegedly both Aubameyang and Lacazette out, we will have crowned a pretty disappointing season in terms of points frittered away, and say goodbye to any thin vestige of Euro qualification.
Looking forward to it all the same as I do with all our games, just want us to go out and finish the season in style!
Brian Harrison
21
Posted 22/04/2021 at 17:23:13
Well, so far – in the 2 Premier League games that have been played this week after the ructions over the clubs who joined the ESL, the ESL sides have won both games.
Carlo says we need to win 5 games to qualify for Europe, so tomorrow is a must-win to keep those hopes alive.
John Boon
22
Posted 22/04/2021 at 17:35:48
Stan Schofield (7),
I don't mind too much about fawning over Arteta, still one of the best we have had. However, I find it irritating that there have been some articles and radioTV comments fawning over the fact that those Septic Six clubs have deigned to join the "regular" teams who they had cosidered as "inferior" the day before.
I had previously commented that teams such as Wigan Athletic, Bolton Wanderers and Sheffield Wednesday had been punished for financial indiscretions that did not directly affect other clubs. They have all been demoted.
Meanwhile, the Septic Six have caused a significant disruption to the entire Football World that has still left a feeling of intense anger that is likely to persist.nI sincerely feel that they should face significant penalties, and the "Let sleeping dogs lie" attitude is unacceptable.
Colin Glassar
23
Posted 22/04/2021 at 17:40:07
They have the most annoying fans on earth (our neighbours are on a different level). They are so full of themselves and conceited. I hope we stuff 'em 15-0. We need those goals.
Plus they are already talking of Usmanov buying out Kroenke.
Mike Gaynes
24
Posted 22/04/2021 at 17:57:57
Colin, maybe that's true over there but, on this side of the pond, there is no more irritating group than the Man Utd fans. They are the US footy Trumpies.
Colin Glassar
25
Posted 22/04/2021 at 18:04:44
Mike, a few years ago I was on holiday in the Canary Islands with my (at the time) 10-year-old son. We were sitting close to the pool and there was a Gooner kid about the same age as my boy who wouldn't shut up about the Arsenal winning the Premier League, both cups and the Champions League.
He was such an annoying little shit, as was his dad, that my son got up, walked past him and nudged him into the pool – shallow end. That shut both of them up.
Mike Gwyer
26
Posted 22/04/2021 at 18:08:20
John Boon.
Totally agree. It's like we should be humbled that they have decided to return. They have the strength of their own popularity as a unit of 6 but, if any of the shit 6 decided to go it alone and enter the ESL with Real Madrid, they would get absolutely battered by the EPL.
Personally, I still can't get my head around how Spurs are included.. do you have to have over a billion in debt to be noticed, they have won jack shit for over 30 years and last won the title about 60 years ago.
Jim Burns
27
Posted 22/04/2021 at 18:20:23
Stan@7 and John@22
It's already apparent that the media - will be fawning all over these 6 clubs now as the 'true voice ' of the match going football supporter.
Not only will these 6 rats not be punished for their clear and obvious breaches, but their reputations will be given another coat of gloss by the TV.
As we speak, Sky are still recovering from the massive trauma of seeing their cash cow about to disintegrate and their wringing of hands and squealing on behalf the real fans and the rest of the pyramid -has been sickening to hear and watch.
Almost as sickening as the crocodile tears from some of the owners of the 6 who have apologised to their own fans - but not a word of apology or remorse towards the 14 nor indeed every other club in the pyramid.
Tomorrow is a great opportunity for Everton Football Club to turn their defiance from words into actions while everyone watches. COYB - play with anger!
Mike Gaynes
28
Posted 22/04/2021 at 18:23:47
Colin, great story.
The obnoxious kid's name wasn't Alex, was it?
Paul Jones
29
Posted 22/04/2021 at 18:50:11
There seems to be a problem with a suitable penalty for these 6 beasts. I would suggest that if the players had no involvement , then they should be permitted a free transfer to another club of their own choosing apart from those involved in this endeavour . Likewise any other member of staff not privy to their proposed change of circumstances.
John Boon
30
Posted 22/04/2021 at 19:01:03
Just an add on to what the "SIX" should be referred to. I had previously in earlier posts used the term "Despicable Six". I thought their actions deserved such a title.
However I humbly bow to a post that I had read using the term "septic". It was NOT my descriptor but far better than "despicable". "Despicable" can usually be attributed to a one act or occurence. "Septic" causes long lasting putrication, spoiling and permanent damage to what had once been a stable substance.ie The Football League. Something that is septic may be beyond repair, or may take many years to purify using "BLUE SUDS CLEANER" N.B this is not a Commercial but an appeal to common sense.
Mike Gaynes
31
Posted 22/04/2021 at 19:04:50
Paul, no way. Can't imagine there's anything in the players' contracts that empowers UEFA or the PL to void them and simply set the players free, allowing other clubs to come in and plunder £150 million worth of assets without compensation.
The Toxic 6 violated a lot of things with this idiocy, but their players' contracts are not among them.
Don Alexander
32
Posted 22/04/2021 at 19:28:29
Just call them "The Judas Six".
Brian Harrison
33
Posted 22/04/2021 at 19:51:15
I wouldn't be surprised to hear that the Premier league have decided to impose a points deduction of 12 points, and UEFA to impose a ban of 12 months. But both bans would be suspended provided these clubs didn't transgress again. Both the Premier league and UEFA will not want to impose any sanctions that will encourage these clubs to jump back into bed with JP Morgan and regurgitate a new EPL.
Tony Everan
34
Posted 22/04/2021 at 19:56:27
I agree Brian, That's about all they will get, along with an inconsequence fine. It's sort of half way between the naughty step and getting off Scot free.
Jason Li
35
Posted 22/04/2021 at 19:56:55
Thankfully The Extraordinary League of Greedy Gentlemen didn't win!
I'm feeling our boys will see this as a big game so will up their game.
Going forwards the Arsenal have some talented young players. Defensively they are atrocious, so let's hope the lads go for it and get us on the European trail.

Peter Mills
36
Posted 22/04/2021 at 20:02:18
I would like to see our players turn their backs on the Arsenal team prior to kick-off, not to disrespect their players, just the club.
But knowing our lot it will take them about 20 minutes to do so.
Mike Gaynes
37
Posted 22/04/2021 at 20:28:14
Pete, I'd say that would be taken as disrespecting the players, no matter the intent. There must be another way.
Watching Leicester rampage through, around and over WBA, I'm thinking it must have been a bit weird for them to see four clubs below them -- three of whom haven't won a title since before Leicester did -- invited into the Super League over them. I wouldn't be surprised if they're using the insult to motivate them today.
Peter Mills
38
Posted 22/04/2021 at 21:02:02
Michael, to be honest, I'm a bit sick of everyone respecting everyone else.
I used to love it when our players went out saying "fuck 'em".
Joe McMahon
39
Posted 22/04/2021 at 21:05:59
I would just like the 3 points, and score some goals.
Paul Birmingham
40
Posted 22/04/2021 at 21:14:38
Let's hope Everton plat well and beat Arsenal and show the world the arrogance of this dirty six club.
Ditto Joe, and let's hope Uefa hit the dirty six very severely and put these schesister boards and directors in the dock.
Annual fines and banning orders and all voting and participation rights in their respective leagues, and Uefa, are removed.
But to win tomorrow is what is needed.
Robert Tressell
41
Posted 22/04/2021 at 21:15:02
The predicted team is just about our strongest first XI - just missing Doucoure for either of Davies or Sigurdsson.
Good to be reminded that Fabian Delph exists. Hopefully we dish out a thorough beating to one of the 6 clubs with ideas above their station.
Paul Birmingham
42
Posted 22/04/2021 at 21:15:56
Apologies, my poxy iPad. I meant to say, play well.
Thomas Richards
43
Posted 22/04/2021 at 21:28:55
Predicted line-up names our strongest centre-back partnership. I'm happy to see that.
Minik Hansen
44
Posted 22/04/2021 at 21:36:03
Genuinely I believe we're gonna beat this lot, haven't felt that for a long time. It's time to set the record straight and take the win home from there. Looking forward to the game! COYB
Tom Bowers
45
Posted 22/04/2021 at 21:57:16
Arsenal's season is about the same as Everton's. A somewhat decent squad but too many disappointing results and inconsistency.
Their defence isn't that good so Everton should just have a go at them but they do have some dangerous attackers, Willian, Pepe, Lacazzette along with Smith-Rowe and Saka who look like real finds.
Gotten that way that we never know what to expect from this Everton squad but with one or two recovered from injury they should at least grab a point which is all we seem to get these days but the top six is further away then ever.
Neil Lawson
46
Posted 22/04/2021 at 21:59:25
Tom should start.
Tom won't start.

Paul A Smith
47
Posted 22/04/2021 at 22:07:56
A good professional performance beats these ESL whores.
Danny O'Neill
48
Posted 22/04/2021 at 22:22:15
It will be nice to get back to the football. Even if that is going to be difficult given we are playing one of the charlatans.
Jay Harris
49
Posted 22/04/2021 at 22:40:15
Tom,
I believe Lacazette is out injured with a hammy.
Let's go for the throat from the off.
Jonathan Tasker
50
Posted 22/04/2021 at 23:07:08
1985-86, I saw us win 1-0 at Highbury.
Just looked up the details to see Adrian Heath scored the goal.
Si Cooper
51
Posted 22/04/2021 at 00:05:52
They have some dangerous youngsters and will have attacking threat no matter what.Definitely want to get them pinned on the back foot if we can, so it needs that positive thrust from the start.
Not sure whether Partey has made a significant difference. If not, their midfield doesn't appear to be anything we can't deal with, even with our weaknesses.
Again we have an opportunity to put down a good marker. It would be so good to do it against one of the 'I'm alright Jack' clubs.
UTFT, COYB, NSNO!
Si Cooper
52
Posted 23/04/2021 at 00:10:11
Neil (46), why not let the manager decide who should start and save the finger-wagging until the match has actually been played?
Karl Masters
53
Posted 22/04/2021 at 00:14:32
Was at Highbury when we won 1-0 the season after Jonathan. 28 March 1987. Wayne Clarke with a chip back over their goalie, John Lukic, after Lukic played a clearance straight to Clarke.
The ball hung in the air seemingly forever in front of us at the Clock End of Highbury before hitting the net. The travelling Evertonians fell silent as it hung there, and then pandemonium as it hit the net!
Liverpool started the day top of the table, but lost 3-1 to Crazy Gang Wimbledon at Anfield. We left Highbury sure we could win the League and we duly did winning 10 games in a row. Happy days!
Mike Gaynes
54
Posted 23/04/2021 at 00:31:26
Si #52, wouldn't that sorta defeat the entire purpose of ToffeeWeb?
Phil Bellis
55
Posted 23/04/2021 at 00:45:54
Brilliant day, Karl... I was there; hope our younger fans get to feel the same euphoria soon 💙
Derek Knox
56
Posted 23/04/2021 at 03:54:07
Si @52 & Mike G @54, 'finger wagging?' I always thought a WAG was Wives and Girlfriends. So adding a finger... oh come on now, keep it clean! 😜
Danny Broderick
57
Posted 23/04/2021 at 03:58:00
We'll never have a better chance to beat Arsenal away. No Tierney, Aubamayang or Lacazette! That is 90% of their creativity. Just keep an eye on young Saka, and we should have too much for them.
I wouldn't play Sigurdsson, although I expect Carlo to give him the nod. I'd like to see us play a solid midfield 3, with Richarlison, Calvert-Lewin and King in front of them. I thought King looked bright against Spurs.
COYB.
Brian Murray
58
Posted 23/04/2021 at 05:23:34
Phil Bellis, post 55. Yeah, great day that at Highbury in 1987. That summer, them shower got Beardsley, Barnes, and Aldridge to make sure we never felt that way again while Harvey got Ian Wilson, Neil MacDonald and Tony Cottee. That's the difference: we never build on success.
Ah well... joys of being a blue. To me, it's still a privilege and a buzz to come from a long line of Blues. As for Arsenal, well, my idol will always be Michael Thomas for obvious reasons in 89. Finger-wagging MacMahon "C'mon, one minute left... oh no!"
Danny O'Neill
59
Posted 23/04/2021 at 06:07:40
It was worse than that, Brian, it was only Ian Wilson. The other 2 you mention + one other (??) came the following summer as we scrambled to try and show intent.
You're right though. Failure to build on success.
To tonight and the here and now. Great opportunity to see off Arsenal and push on towards those European places.
Kunal Desai
60
Posted 23/04/2021 at 07:44:10
If Mina is fully fit, i'd like to see him at the back alongside Godfrey. Keane should be dropped after his appalling performance last week.
Even though Aubamayang and Lacazette are out we still need to be weary of Saka. The other kid Emile Smith-Rowe is also extremely talented.

Gary Willock
61
Posted 23/04/2021 at 07:49:16
Think Danny@57's idea of a 4-3-3 - with 'playmaker' James flanked by 2 hard working, energetic players (Davies and Allan for now), and a mobile front free making runs that James can feed - would not only be good for tonight, but possibly the future blueprint too!
For tonight:
Pickford
Coleman Mina Godfrey Digne
Davies James Allan
King DCL Richie
The major issue is 'zero depth or cover' in that front 3, and the lack of energetic right back who can bomb forward for 90 mins (like TAA does for the evil ones) allowing that front 3 to all get in the box at times. For me this is the biggest investment priority for the summer. A 'Rabiot' would be a huge bonus. :)
Andrew Ellams
62
Posted 23/04/2021 at 07:53:28
Gary, that is definitely the way forward. If Brands could prioritise replacing Coleman and upgrading on King/Iwobi this summer then we will should take big strides forward next year.
Providing he can strengthen the bench too.
Kim Vivian
63
Posted 23/04/2021 at 08:10:42
Mina Keane Godfrey
Coleman Digne
Davies Allan

James
DCL Richy

Martin Mason
64
Posted 23/04/2021 at 08:11:19
After 2 very good performances against Brighton and Spurs (see Brighton's result at Chelsea for perspective) I expect another draw tonight. I don't believe that psychologically we are capable of winning.
Neil Lawson
65
Posted 23/04/2021 at 08:19:11
Martin. If you are serious in your belief that our performance against Brighton was "good", may I suggest a well known firm of opticians who advertise widely.
Tony Abrahams
66
Posted 23/04/2021 at 08:27:43
I think you meant it wasn't a bad point at Brighton, Martin, because the performance was absolutely terrible imo mate.
I think it might be a harder match tonight because Arteta, seems to get more effort and commitment out of his younger players, rather than his superstars, but I expect Everton to win tonight Martin, and with the bookies now open, I'm actually considering if I'm brave enough to try and win a family holiday, which would be fantastic!
Hugh Jenkins
67
Posted 23/04/2021 at 08:43:43
John(30) I have referred to them elsewhere as the "Pig Six" (noses in the trough).
Christopher Timmins
68
Posted 23/04/2021 at 08:54:14
Rob Hooton
69
Posted 23/04/2021 at 09:22:37
I thought the game against Spurs was the best we had played since the turn of the year at least and I hope we can carry on that kind of form.
Keane and Holgate deserve to be dropped, Keane has been great fir much of the season but has made a lot of mistakes these last few weeks.
Delph fit? Must be that time of year when he is grasping for a new contract, would rather see a teenage goalie on the bench than him.
About time we broke our Arsenal hoodoo, these greedy fucks are shite.
Kim Vivian
70
Posted 23/04/2021 at 09:35:52
Christopher - I'd go Pickford personally.
Mal van Schaick
71
Posted 23/04/2021 at 09:36:41
Drop Holgate, bring Mina back in. Drop Davies for Gomes, play Allan as holding midfielder. We can beat Arsenal, our away form is good enough.
Rob Halligan
72
Posted 23/04/2021 at 09:43:47
Rob # 69. Agree with you on the Spurs performance, but I'd add in the derby game at Mordor. Yet that knobhead Mark Lawrenson still predicts Arsenal to win 2-1. How he comes to that conclusion absolutely baffles me. We will have near enough a full strength squad, only Gbamin will be missing as far as I know, Arsenal will be missing both their main strikers in Aubameyang and Lacazette, as well as David Luiz, Kieran Tierney and possibly Odegaard. So on the back of a good performance against Spurs, coupled with the fiasco of the past few days, Lawrenson still thinks we'll lose. I can only come to the conclusion that he really despises us and wants us to lose every game.
Rob Hooton
73
Posted 23/04/2021 at 09:59:49
Rob, I really should have said 'best since the derby performance!'.
Lawrenson is a bell end, according to him the shite should win the league every year and we should be relegated. Just another part of the shite infested bbc
Si Cooper
74
Posted 23/04/2021 at 10:01:47
Mike (54),
I suppose you are right although I find the mini-meltdowns when who is starting is announced exasperating enough. To have a moan about a spot of crystal ball gazing just seems a teensie-weensie bit self-indulgent.
Vive le difference!
Martin Mason
75
Posted 23/04/2021 at 10:04:03
Tony @66 absolutely, I meant the point not what we served. I have high hopes about a good performance tonight, I just don't believe that we'll get 3 points. It's not being negative but these long no-win sequences become psychological blocks that are difficult to break. I'll be really happy to be proven wrong.
Dave Williams
76
Posted 23/04/2021 at 10:24:58
Just seen training footage on YouTube from yesterday and Gomes looked terrific! Not that I'd select him for tonight but he looked very sharp.
Dave Abrahams
77
Posted 23/04/2021 at 10:33:44
I'm not Sigurdsson's biggest fan but after his performance and two goals versus Spurs I can't see him being dropped or any reason for him to be left out. I also feel confident tonight of a good Everton victory and performance, I haven't felt like that for a long time this season, with one proviso, that Keane is nowhere near the squad.
Laurie Hartley
78
Posted 23/04/2021 at 10:35:38
Rob #72, He may very well despise us and want us to lose every game. On the other hand, he could be basing his forecast on the fact that 9 times out of 10, we lose or draw "must-win" games. It drives me mad and has been doing so for as long as I can remember.
After the Spurs game, I think Carlo is going to find it hard to drop Davies and Sigurdsson both of whom I thought played really well.
Olsen,
Coleman, Godfrey, Mina, Digne
Allan, Davies, Sigurdsson
Rodrigues,
Calvert-Lewin, Richarlison
We need a couple from Richarlison tonight.
Up the Blues!!!

Andy Meighan
79
Posted 23/04/2021 at 10:46:45
I think Lawrenson has every right to expect a defeat for us. Our record against them at Highbury and the Emirates is nothing short of downright embarrassing. I'm not expecting to win tonight, then again I never expected us to win at Anfield so hope springs eternal
Jerome Shields
80
Posted 23/04/2021 at 10:58:35
Everton will again have to be in defensive mode. Keane and Holgate needs remedied and chances have to be taken. I thought King looked useful in his cameo in the last game. But Ancelotti's selection will be as unpredictable as usual.
Dennis Stevens
81
Posted 23/04/2021 at 11:12:34
Ancelotti's a wily old fox & half the time all these players returning to fitness don't make the team, sometimes not even the bench. So, it'll be interesting to see the team he puts out.
Neil Lawson
82
Posted 23/04/2021 at 11:23:19
Unanimity that Lawrenson is a knob and representative of the BBC attitude towards us ( and some others)
This morning the BBC sports website listed 5 clubs competing for the signature of Max Aarons. Would anyone like to venture a suggestion as to which club wasn't included ?
Chris Williams
83
Posted 23/04/2021 at 11:23:56
Dave,
I also liked the way he linked up with James, including playing him through for one of the chances we didn't capitalise on. If they can build on that it would be great for the team's creativity.
Martin Berry
84
Posted 23/04/2021 at 12:13:17
Must win, will win, 2-0/2-1 get on !

Stan Schofield
85
Posted 23/04/2021 at 12:38:15
Rob@72: Seriously mate?! It's bloody obvious that Lawrenson has always despised us. His predictions are as valid as all the other shite he spouts.
Derek Taylor
86
Posted 23/04/2021 at 12:47:22
This being Everton we are talking about, it would be unusual for them to be victorious in what has become a 'must win' game. The fact that Arsenal are behind them in the ratings makes it all the more likely that we shall make a pig's ear of it !
Notwithstanding, I am having my usual tenner on the boys in Blue which will probably make the Arse certainties.
Bobby Mallon
87
Posted 23/04/2021 at 13:15:57
I'm with everyone else who says we won't win. This is only based on the fact that we never ever win this ( must win game) when we need to.
Tony Abrahams
88
Posted 23/04/2021 at 13:24:26
My only worry is our split strikers and a narrow 4-4-2, purely because I think our best performances have been 4-5-1, and playing with width, but the sun is shining so hopefully Everton can keep us smiling tonight!
Anthony Murphy
89
Posted 23/04/2021 at 13:42:51
Think we're due a win - 1-0
Tom Bowers
90
Posted 23/04/2021 at 13:43:11
It is hard to envisage an Everton win in any game these days.
The squad just isn't good enough and we are going out on the pitch on a wing and a prayer we get lucky.
Richie and DCL have been lacklustre for a while and James has sputtered somewhat even allowing for his injuries.
Siggy notched a couple in the last game but overall the midfield is still a big problem going forward.
It just seems Everton are going through the motions until the season ends and Carlo just doesn't seem able to raise the intensity level no matter what he says on camera.
Mike Gaynes
91
Posted 23/04/2021 at 14:45:56
Si #74, not saying I disagree with you -- I don't speculate on lineups myself, and I get a chuckle from those who do.
I'm just saying that one of the purposes of TW is to accommodate that sort of speculation. And just about anything else that anybody wants to say, no matter how silly we may find it. It's why we're all here, more or less.
Bill Gall
92
Posted 23/04/2021 at 14:56:58
It's a shame that, when we come to a supposed must-win game, the general opinion is "But this is Everton". We have gone backwards in our results for a while but most of our problems have been not because of injuries but a poor squad to replace the injuries.
You can never be sure of the team Ancelotti will put out but, with only Doucouré missing from the start of the season, I expect a win. Because Everton are good enough to win it.
Frank McGregor
93
Posted 23/04/2021 at 15:04:18
When Ancelotti brought on Coleman in the second half and immediately Sigurdsson scored from the cross from Coleman, to me it showed the need for at least one winger to be in place.
Repeatedly through the game, Tottenham's right side of defense was wide open.
Jonathan Tasker
94
Posted 23/04/2021 at 15:07:48
I wonder if Everton have ever played two Friday nights in a row? We are only on as potential cannon fodder to 2 Big 6 clubs.
A lot has changed since last Friday in that the ESL came and died but the Big 6 still lives on and the ESL will come back.
Sadly, we are only there to make up the numbers.
Bobby Mallon
95
Posted 23/04/2021 at 15:22:47
Tonight's team:
Pickford
Coleman
Keane
Godfrey
Digne
Davies
Allan
Gomes
James
Calvert-Lewin
Richarlison
Derek Moore
96
Posted 23/04/2021 at 15:35:12
Danny (#59) great memory! You actually stirred some unpleasant memories I thought had blocked away forever.
In addition toTony Cottee and Neil McDonald, we got Pat Nevin and Stuat McCall before going into the 1988-89 season. Looked good when he slotted a hat-trick on opening day mind!
Jay Harris
97
Posted 23/04/2021 at 15:54:11
I can't even put forward a line-up myself so it's easy to see how Carlo throws in a confusing line-up.
I thought Kim Vivian's line-up looked good, then I was reminded of the good interplay between Sigurdsson and James the other night.
All we all want is a good game of football and 3 points for the Blues.
COYB.
Minik Hansen
98
Posted 23/04/2021 at 16:09:18
#92 Bill, and we're gonna win it because the blue boys is gonna give it all. Enjoy it.
David McMullen
99
Posted 23/04/2021 at 16:18:50
We'll win this.
Thomas Richards
100
Posted 23/04/2021 at 16:20:00
Where did you get that info from, Bobby?
Andy Crooks
101
Posted 23/04/2021 at 16:27:37
Another good omen. I won't be backing us to win. I think we will but have been quoted 5/2, same as at home to Spurs. I think it is remarkably skinny.
Derek Knox
103
Posted 23/04/2021 at 16:43:56
Feeling more confident about tonight as the day goes on, but just hope Gomes is nowhere to be seen either in the starting eleven, or the sub's bench!
Mike Gaynes
105
Posted 23/04/2021 at 16:49:05
Protesters gathering outside the Emirates.
George McKane
106
Posted 23/04/2021 at 16:50:13
"If you gotta play at garden parties, I wish you a lotta luck
But if memories were all I sang, I rather drive a truck
And it's all right now, learned my lesson well
You see, ya can't please everyone, so you got to please yourself".
Ricky Nelson - - a great Evertonian - - say's it well. It's time to move forward - - I am hoping that we - - and I include all of us Evertonians, EFC Players and Management have been shocked enough with this week's dreadful, twofaced, sneaky, pathetic, cowardly statements (I mean plural - - for it one day against it the next - - absolute cowardice and pathetic dribbling fools who generally run football) - - I like people who speak up and openly - - but as at this moment - - Friday 23rd April 16.00BST - - I am ignoring the misery and stupidity of earlier in the week and sticking to my "posso waves" - - no matter what - - I am with you Ricky Nelson - - I am not going to call any Evertonian bad names or players - - I of course may say "such and such is having a poor game" but no slagging from me - - no name calling of fellow Blues - - Our Club has shown itself to be a decent honest Club with goodhearted statements sent out immediately - - FANtastic - - now let's reap the rewards for that togetherness on the pitch - - winning games - - there are enough people out there against us in the Media - - so let's stick together:
"Together we stand, divided we fall
Come on now people, let's get on the ball and work together
Come on, come on let's work together, now now people
Because together we will stand, every boy every girl and a man
Before when things go wrong, as they sometimes will
And the road you travel, it stays all uphill
Let's work together, come on, come on, let's work together
You know together we will stand, every boy, girl, woman and a man"
And just here I will pick up my harmonica and Blow Note For You All - - there you go - - Blue Notes Up Into the Astral - - Catch Them.
Sometimes we give in too easily to the "system" - - we can't beat it - - we say - - we can - - together - - and here's a message for all those who thought that "they" owned Football:
"Your everlasting summer and you can see it fading fast
So you grab a piece of something that you think is gonna last
Well, you wouldn't even know a diamond if you held it in your hand
The things you think are precious I can't understand"
You gotta be someone - - yourself - - Evertonian - - through and through - - all day - - everyday.
This week because of my association with Van Gogh - -
Link
- - I was asked to "judge" an Art Event of Sunflowers - - I refused - - I said I would attend as Van Gogh - - but I would not "judge" art - - especially Vincent's work - - he who was deemed a "failure" by The EPL/FA/EUFA/FIFA/Critics/Arts Establishment - - no - - but I will come as Vincent and encourage everyone to continue painting - - they said "good come" - - be yourself - - Be A Blue - - not trying to be like another Club - - but to Be A True Blue - - We Have A History - - Proud of It - - but - - Time for the Big Push forward - - yesterday has gone - - it's today and the next and the next.
Tonight it's our Chance to start writing a New History - - let's take that Chance.
I am surrounding myself for the next hour or so with music, art, poetry - - lifting my spirits - - raising my aspirations - - creating my dreams - - tonight - - tonight:
"We're gonna make music underneath the stars
We're gonna play to the violin and the two guitars
And we're sit there and play for
Hours and hours when the healing has begun
Hours, hours and hours
When the healing has begun
Hours and hours, hours
When the healing has begun".
I have found it - - like most of you I guess - - difficult not to be able to go to the game - - to The Dark House - - to walk up to Goodsion- - - excitedly - - talking rubbish - - laughing - - always - - always - - believing that we will win - - no matter what - - oh how I miss those days - - and no stiff shirt, bow tied, tongue-tied, dicky bow, striped kecked tricky dicky mercenary dullard is ever going to stop me as long as I have a breath in me:
"I will walk out of the darkness
And I'll walk into the light
And I'll sing the song of ages
And the dawn will end the night"
We Are The People - - Me and You - - and Tom Joad - - they cannot buy us - - we are true and honest and Blue - - we are Artists Lovers and Poets and we are the Singers of our own Songs.
Come on Ancelotti/Moshiri/Wearers of The Blue Shirt - - Make us Proud - - We Are With You - - Be With Us - - We Are The People - - And There's Only One Way to Go - - And We Say Geronimo - - We Could be Dreamers In This Dream - - Let It Dream:
"And I will stroll the merry way
And jump the hedges first
And I will drink the clear
Clean water for to quench my thirst
And I shall watch the ferry-boats
And they'll get high
On a bluer ocean
Against tomorrow's sky
And I will never grow so old again
And I will walk and talk
In gardens all wet with rain
Oh sweet thing, sweet thing
My, my, my, my, my sweet thing
And I shall drive my chariot
Down your streets and cry
'Hey, it's me, I'm dynamite
And I don't know why"
Floating on A Sea Of Blue - - A Blue Astral Wave - - Look Up Now - - Here I Am - - Dropping Blue Cosmic Waves Right Down Onto and Into Your Head - - With A Firm Blue Handshake from your friend - - George - -all the way from New Brighton.

Kim Vivian
107
Posted 23/04/2021 at 16:54:14
Jay - 97. That was my thought exactly but thought if you play Sigurdsson in that line-up, how does he fit and instead of whom? Despite Garth Crooks in his Team of the Week suggesting that Sigurdsson is "...arguably Everton's player of the season..." (eh ? Really?) he is more 'off' than 'on', so I kept him on the bench in my suggested line-up.
We can bring him on when we need to up the pointing and arm-waving.
Darren Hind
108
Posted 23/04/2021 at 16:59:02
I spent this week looking so far down my nose at Kopites. I thought about going round the street in a sunbed on wheels.
Been a great week to be a blue and now the magnificent George.
Don't tell me we won't be rounding this week off with a win.
Mike Gaynes
109
Posted 23/04/2021 at 17:03:47
George, that's an epic.
Homeric.
Dale Self
110
Posted 23/04/2021 at 17:13:30
Ooh, it is always a good sign and joyous moment when George posts something like that. Blissful sigh.
Mike Doyle
111
Posted 23/04/2021 at 17:15:19
George @106,
I think it may have been your cosmic grooves seeping into the ether that prompted the upswell of anger and revolt that caused the owners of the 'Super 6' to announce a change of mind (though probably only temporary).
Claiming intercedence by you is certainly preferable to the alternative... "It was Hendo's tweet wot done it." Or Gary Neville's Churchillian speech.
Colin Glassar
115
Posted 23/04/2021 at 17:31:15
My team for today would be:
Pickford
Coleman
Mina
Godfrey
Digne
Sigurdsson
Allan
Davies
Rodriguez
Calvert-Lewin
Richarlison
4-3-3. 15-0 please.
Martin Mason
116
Posted 23/04/2021 at 17:38:15
I believe that we won't win because we're vulnerable down the right-hand side with an ageing Coleman and no specialist right-sided midfield cover.
On the left-hand side, we have a great full-back but we have no specialist left-sided wide midfielder who can get back consistently to cover, other than Richarlison, but he's our front man too. What happens is that the opposition can attack down the wings and good players can cause havoc in our central defence.
We have a lot of central midfielders but no good wide players. The whole side is unbalanced and we find it difficult to score and vulnerable to defend and this is what we see every game almost. We aren't far off being a top side but there are certain positions where we don't have a player.
Tony Everan
117
Posted 23/04/2021 at 17:41:15
Good stuff, George, let's hope it does the trick. A wheelbarrow full of blue-tinted cosmic muons being virtually delivered to your writing room as we speak.
Handshake returned.
Mike Gaynes
118
Posted 23/04/2021 at 17:42:42
Anti-Kroenke demonstration at the Emirates getting noisy.
Thomas Richards
119
Posted 23/04/2021 at 17:44:16
Be just like Everton Mike.
Arsenal fans drive Kroenke out and Usmanov takes over
Colin Glassar
120
Posted 23/04/2021 at 17:44:38
Iwobi's been dropped, Martin, so we have a chance.
Mike Gaynes
123
Posted 23/04/2021 at 17:52:44
Thomas, I don't think there's one chance in hell that the Arsenal fans will succeed in driving the Kroenkes out. Silent Stan is worth $10B and doesn't give one tiny damn what anybody thinks of him. He revels in his unpopularity. Nobody has ever made him take a backward step. Ever.
Didn't Usmanov just make another commitment to Everton?
Christy Ring
134
Posted 23/04/2021 at 18:29:13
Colin #115,
The one change from your team: I'd play Gomes instead of Sigurdsson because, with a front three, he wouldn't play in a No 10 role, which for me is his only position.
Hope we put in a performance tonight – especially against the Greedy Gunners.
Paul Birmingham
137
Posted 23/04/2021 at 18:40:39
Epic George, that's the rally cry for an Everton win tonight and a good strong finish to this season in a tough week for football.
Now to beat Arsenal.
Mal van Schaick
140
Posted 23/04/2021 at 18:52:40
Aside from the Iliad #104. Gone for Everton 2-1.
John Kavanagh
142
Posted 23/04/2021 at 19:01:25
Really don't know what to expect tonight, but every supporter in the land will want us to stuff 'em. After this week, they look more like they're being run by the Krankies than the Kroenkes.
Please give us the satisfaction of ending another one of our awful winless records tonight. I want us to end the season like we started it.
No Delph and no Iwobi please Carlo.
COYB Give us all a decent weekend. 0-3.
---
Add Your Comments
In order to post a comment, you need to be logged in as a registered user of the site.
Or Sign up as a ToffeeWeb Member — it's free, takes just a few minutes and will allow you to post your comments on articles and Talking Points submissions across the site.