Blues mount late bid for Llorente?
| Tuesday, 29 August 2017 ESPN are claiming that Everton are targeting the Fernando Llorente in a bid to reunite him with Gylfi Sigurdsson.

The duo were a crucial factor in the Swans' escape from relegation last season so it's an easy leap to suggest that Ronald Koeman would be keen on bringing him in.

As was the case with Sigurdsson, Llorente's importance to Swansea means they would demand a hefty fee for the Spaniard but ESPNFC's sources have a dubious track record.

Chelsea, meanwhile, are also said to be very interested in the 32-year-old as well.
Original Source: ESPNFC
Reliability rating:
---
---
Reader Comments (78)
Note: the following content is not moderated or vetted by the site owners at the time of submission. Comments are the responsibility of the poster. Disclaimer
Derek Knox
1
Posted 29/08/2017 at 18:31:21
What has it come to when we are looking at a veteran striker, at this late juncture. He must have something as Chelsea have expressed an interest too.
Peter Roberts
2
Posted 29/08/2017 at 18:35:52
Having just mugged us out of £45m for their star player I can't imagine Swansea will let a similar fate happen to their #2 star player without hefty recompense.
Tony Everan
3
Posted 29/08/2017 at 18:39:15
He is 32, and will be susceptible to injuries, but it has to to the point now that we need a 1-year fix.
If, and it's a big 'if', he stays fit for a year or two, he would give us options and goals in the short term. In the meantime, Calvert-Lewin and Lookman will develop and we can look for a long-term top striker.
Sam Barrett
4
Posted 29/08/2017 at 18:39:41
Pure class, this fella.
Anthony Burke
5
Posted 29/08/2017 at 18:46:10
I'm sure I read somewhere Swansea wanted 㿅 million for him;if that's so, it's a No from me.
Steve Jenkins
6
Posted 29/08/2017 at 18:49:07
He'd be perfect for getting on the end of Siggies crosses - dead ball or otherwise, would do a job for a season at least.
More a target man than pace.
Rumours in S Wales are they'll let him move on if they can get Bony.
Why we haven't made s bid for Dembele, Josh King of some others much earlier in the window leaves me as I'm sure others v frustrated and scratching my head.
Someone has mentioned on the Costa thread a Brazilian, and someone who plays in Germany (these could all be great potential signings) I don't get see much football outside of the PL.
This is where I'd like to see Walsh pull a gem from a foreign league.
I think we'll struggle to get anyone of quality if we don't get Costa on loan as nobody will want to let players go so late in the window without being to get replacements.
Which probably rules out Dembele, King etc.
This feels like the skint Everton board of old kind of move.
Leaving it until last minute then saying we weren't able to get outlet targets so settle for this player.
We've left it weeks & weeks where Koeman had been going on about a striker.
Paul Ellam
7
Posted 29/08/2017 at 18:54:20
Not for me.
I would rather us go for Dost, Benteke or Teodorcyzk.
Christy Ring
8
Posted 29/08/2017 at 19:01:22
We're looking to spend 㾶m approx, on a 32-year-old with no pace, and linked with Zohore from Cardiff? Am I missing something here? Koeman spends 㿙m on Sigurdsson, and wants to spend Mickey Mouse money on a replacement for Lukaku, who scored 25 goals last season.
Fran Mitchell
9
Posted 29/08/2017 at 19:01:40
Llorente is a top player, but not what we need. He would be a good signing, If we were to sign another 2 fast and dynamic forwards.
We need pace and skill, otherwise we are too one dimensional and predictable. Mirallas, Deulofeu, Barkley and Lennon were our wide forwards for the last 2+ years and all are gone/going without any replacements (except Bolasie who is injured and not that good).
It has got to be someone (or sometwo) like Martial, Luan, Mihraz, or someone unknown from France.
But If we don't get a player of this quality, then the claims we are aiming for CL or Silverware Will be proven to be false.
Is a shame It seems to have gone this way. We dos well in getting the important spine If the team sorted quickly. Pickford, Keane, and Klassen guaranteed a solid spine. But what makes the top teams top is the trimmings around these, and here we have failed miserably in the last 3 Windows.
Paul A Smith
10
Posted 29/08/2017 at 19:05:58
This is just a rumour so far and I hope it stays this way. I've been patient for far too long and I am sick of seeing Everton with no pace. Sick of hearing excuses and like Steve (post 5), I think its more of the old Everton near the window's end.
Yes Koeman has talked about strikers all summer but he chose to pursue other targets first. As of now, I don't believe in Steve Walsh either. I think it's fantasy football stuff and Leicester's recruitment is doing just fine without him.
It's about time this club got on with trying to catch the elite more seriously. Excuses of FFP and Paris spend 𧶀 million on one player and Premier League club's incomes have gone wild.
A Europa League campaign and 2 cup competitions is tough but gives us the chance of silverware. Surely the board can't leave us short of what we need most.
Maybe Koeman got them targets either thinking the board would keep spending or to put pressure on them knowing Lukaku had gone?

Waldo Einarsson
11
Posted 29/08/2017 at 19:23:01
I would be much happier to see us spend this money on younger players, rather than Costa or Llorente.
Part of me is still hoping for a late effort to bring in Dolberg, with Ajax missing out on both European competitions. But I realise the need is for someone who can deliver the goods (goals) immediately. And for that, Llorente is perhaps the best option out there at this stage, when looking at cost vs risk. Especially with Sigurdsson to deliver the crosses.
I also see a point in recruiting older, experienced players who can, in a couple of seasons, hand over to Calvert-Lewin, Lookman, Onyekuru, etc, rather than signing expensive youngsters that will squeeze our existing talent out of the first team.
Frank Crewe
12
Posted 29/08/2017 at 19:30:49
If they'll let him go if they can get Bony instead. Why not just go for Bony instead? Before he signed for Citeh we would have been made up to get him.
Christy Ring
13
Posted 29/08/2017 at 19:32:49
Would £7m for Kieran Gibbs, to challenge/backup for Baines at left back, considering we have no one else, not worth a risk. A fee agreed with WBA. A good player.
Bill Gienapp
14
Posted 29/08/2017 at 19:33:09
Well, he and Sigurdsson obviously have a good understanding, so it's not the daftest notion in the world, but otherwise, eh.
I still think Slimani makes a good deal of sense at this late stage. He's not the most exciting name we've been linked with, but I think his skillset is comparable to Giroud's and Leceister would actually be willing to sell (I'll believe those Vardy rumors when I actually see him in blue).
Clive Rogers
15
Posted 29/08/2017 at 19:46:16
Bill #13, unfortunately, Leicester play in blue!!
Ed Wallis
16
Posted 29/08/2017 at 19:55:30
Swansea are beginning to be our Southampton!! Leave well alone we can do better.
On another point what has Luke Garbutt done? Based on really promising displays a couple of seasons ago he surely deserves a chance as backup for LB/LWB
Brian Harrison
17
Posted 29/08/2017 at 19:56:53
I really cant see Clement letting Llorente leave especially as he has just lost Sigurdsson.
I just wonder what Moshiri will think having bankrolled Koeman and Walsh for the best part of £150 million, and now scrabbling round to find what was always our main priority a striker. I think if we fail to land a decent striker Walsh and Koeman might have some explaining to do.
Colin Glassar
18
Posted 29/08/2017 at 20:00:25
This is all sounding so very Everton. Last minute scrambling for any player available. Some things never change.
Saying that, if he can stay fit he could do a job until we go through the same circus again next season.
I'm happy with our signings so far this season but we've known for 12 months that we needed to replace Lukaku ffs.
James Stewart
19
Posted 29/08/2017 at 20:15:57
I am expecting a rabbit from the hat when it comes to a striker coming in, not scraping away at the bottom of the barrel on deadline day again like we did with Valencia. The club knew Lukaku would leave at the end of last season and I can only assume they have someone lined up. If not then it's totally unacceptable given the time they had.
Icardi,
Dolberg,
Werner,
Barbosa,
Belotti,
Kruse,
Dzeko,
Benteke
I could go on there are plenty about and plenty who have already moved on. Bacca, Mounie, Modeste et al
Llorente is ok but this can't be the sum total of our scouting efforts to replace Rom.
Tony Everan
20
Posted 29/08/2017 at 20:41:36
My thoughts exactly James.
Let's hope they pull the rabbit out of the hat on Thursday and leave us all enraptured, applauding the cunning guile of Mr Walsh and the the board.
However ,I am in despair at the moment that they have just done a Vegas style disappearing trick with our 25 goal striker.
Guy Hastings
21
Posted 29/08/2017 at 20:44:48
Spend £45m on a player with no idea who he's going to send these wondrously crafted balls in to. Can I have Walsh's job, please?
Bill Gienapp
22
Posted 29/08/2017 at 21:01:48
Ha ha - very true Clive (15)
I don't think the plan was ever really to chase a de facto replacement for Lukaku. I think the plan was to bring in someone reliable and battle-tested in the Premier League (like Giroud or Benteke), who'd be good for 10-15 goals, with Sigurdsson, Klaassen, Rooney, etc... making up the rest. Not a bad strategy, especially when you additionally fold Sandro and Calvert-Lewin into the mix, but... you still have to actually go out and land a Giroud or a Benteke, and so far that's proven to be a resounding bust.
Soren Moyer
23
Posted 29/08/2017 at 21:02:31
If we are going for a 30 something then why not recruit Aduriz from Bilbao? He is much better option imo and seems not to be injury prone as Lorente!
David Johnson
24
Posted 29/08/2017 at 21:06:29
With the old minge bag BK still on the throne anything is possible. This transfer window looked so promising too. Please no more smoke and mirrors let Moshiri be genuine. Fingers crossed until Thursday night. Coyb
Gordon White
25
Posted 29/08/2017 at 21:10:34
James # 19 sums it up perfectly for me. Which is a bit of a downer really. Don't think I could stomach another performance like the Chelski game. Whoever it is, can we just get on with it please.
And Ronald, PLEASE STOP SETTING US UP TO PLAY LIKE THAT AGAIN. It's your fault.
Brent Stephens
26
Posted 29/08/2017 at 21:14:22
Dave #24 "With the old minge bag BK still on the throne anything is possible".
I suspect he's more like Moshiri's court jester.
David Johnson
27
Posted 29/08/2017 at 21:24:12
I hope so Brent, don't even mind him in an advisory role. I'm ecstatic about the stadium plans and the new youth recruitment. I'm more than happy with Koeman and Walsh. Just don't trust the bastard. What is it £88m a year in New tv money ? Anyway let's wait and see we might be pleasantly surprised.
Colin Glassar
28
Posted 29/08/2017 at 21:29:30
Stadium plans, David? We haven't heard a peep for ages. Weren't they supposed to present a business plan to the council a few weeks ago?
I might have missed something but, as far as I know, the council are still patiently waiting for Everton FC to show them where the money is coming from.
Brent Stephens
29
Posted 29/08/2017 at 21:29:56
I hope we are pleasantly surprised, David. This window and this season.
David Johnson
30
Posted 29/08/2017 at 21:34:11
Seems to get away with murder as long as he's got the latest stadium plans on his desk. All jam tomorrow with him and has been for twenty years.
Charlie Lloyd
31
Posted 29/08/2017 at 21:38:21
Willian Jose from Real Socieadad. Always a gamble how he would settle in the PL but touch, vision, fairly strong and can find the net. At 25 he just seems to be maturing now. Brazilian who has represented the U21s but not made the full squad as yet. Not sure what the fee would be though. Probably astronomical!
David Johnson
32
Posted 29/08/2017 at 21:39:27
Fat Joe will blow him right out of the water if he's fucking about again but will he care if he can trouser about three years tv money while Fat Joe is sussing him out.
Anthony Burke
33
Posted 29/08/2017 at 21:40:14
I could be wrong, Colin, but I'm sure we can't do anything till February when all fees, loans etc are found for stadium planning permission also.

But I'm sure we're working on it behind the scenes; let's be positive — hopefully we will be pleasantly surprised come Thursday night.
Paul Birmingham
34
Posted 29/08/2017 at 21:42:13
James, at 19, any of these players you've listed, would be a hell of a boost, to the forward line and there's longevity in them.
I'm living hope for some end of summer magic, in the next few hours. I've a hunch, we could make a good signing, and it's been ultra sealed in silence until done.
Hope eternal, this is Everton.
Bill Gall
35
Posted 29/08/2017 at 21:47:22
Amazing, Man Utd got Lukaku on the 10th July, and with 2 days left we are suddenly trying to replace him. Number of supporters saying who they would like to get, but unfortunately its the manager who says who he wants, and that changes when the master of last minute transfers, comes up with someone else.
Dave Pritchard
36
Posted 29/08/2017 at 21:57:43
Josh King would be my choice. Good record last season but not seen us linked to him at all.
Colin Glassar
37
Posted 29/08/2017 at 22:00:52
Unless Walsh has a few hundred million stashed away in a Swiss bank I think we may as well go to bed early on Thursday. Horlicks anyone?
Trevor Lynes
38
Posted 29/08/2017 at 22:20:01
Serves us right ! We are now grasping at straws and once again looking at last minute panic buying. The very first priority was a first class replacement for Lukaku once it was clear the lad was leaving.
We have spent a lot of money on the defence and midfield but next to nothing on the attack which is now woefully weak. With Barkley wanting away we have blithely dumped Niassie, Valencia and Kone. We are now left with Calvert Lewin and Sandro plus a fading Rooney who looks like he will blow up before Christmas.Our actual goal scoring potential is far less than last season. Last season Lukaku scored 26, Barkley 5 and Mirallas 4. All are either gone, going or out of favour. We are now being linked with the likes of Deeney, Lorente and even Costa which is an absolute joke.We could and should have used Lukaku as a bargaining tool to get a player plus cash swap for Martial or even Rashford. That would have been much more to my liking. Half of the Lukaku money has been wasted on buying future players who everyone knows will be sold on at a profit and Klaassen who has not improved the squad so far.
Jay Harris
39
Posted 29/08/2017 at 22:24:16
With you on that Colin.
The warning signs were there when it took us 2 months and a lot of embarrassment to get Sigurdson 5m cheaper, while City were spending 250m on 3 fullbacks.
Seems Bill has got back into his sofa routine.
John Pierce
40
Posted 29/08/2017 at 22:26:37
People suggesting credible names but no way for this window. We are shopping in the panic aisle.
The names mentioned take weeks to put together a transfer. Llorente fits the bill with our reduced circumstances with hours left in the window. I would imagine any buy would be known to the league and in the UK.
With Swansea looking to get Bony back I think this will go to the wire, if they get this done, they will let the fella go. A big profit to be made here.
I doubt anything real and substanstial with materialise, but maybe.
The bigger question is that Everton have failed to land a big part of the jigsaw, why?
Having navigated the early part of the window Everton have ground to a halt, as if they can't walk and chew gum. Several journalist/media types have been used as sounding boards and they have been dead silent.

Christy Ring
41
Posted 29/08/2017 at 22:47:59
2 days to deadline, at the moment we have £45m man crossing the ball to ?
Mike Gaynes
42
Posted 29/08/2017 at 22:55:36
Paul #10: "
Yes Koeman has talked about strikers all summer but he chose to pursue other targets first."
How do you know? You have inside information about who he has pursued?
There are three possibilities:
1. Koeman and Walsh are morons who didn't know for months that Rom was leaving, or didn't care because they secretly think Sandro and DCL will combine to bang in 30 or so.
2. Koeman was balls-out lying when he said all summer that he wanted to bring in two strikers.
3. Koeman and Walsh haven't yet been able to find quality strikers they really like, who want to come to Everton, and whose clubs wouldn't charge silly money in a silly-money economy for strikers.
1 and 2 are certainly possible, but call me a Koeman apologist if I say #3 is the most likely scenario.
I like James #19's list also, but even if Koeman coveted some of those, it's not remotely realistic. If Icardi wouldn't leave Inter for ManU, Arsenal or Chelsea, would he even glance at an offer from us? Would Dzeko abandon his exalted spot in Rome to come to Goodison? If Ajax rejected €50 million for Dolberg from Monaco, should Koeman bother to bid 60? Torino values Belotti at £90m, with Milan already shot down at £70m... are we going to write that check?
The answers to all those questions are obvious... no, no, no and no. Same for Gabigol, Werner and the rest of the fantasies we all share... even if we would pay that far up, they're not coming to a 7th place side that hasn't seen the CL in years and won't this year either. No chance, no way, nohow.
Let's be realistic for a change. We fish in the Llorente/Benteke pond because that's the size of our hook. And I fully expect Koeman to reel in a fish that size on Thursday.
Brent Stephens
43
Posted 29/08/2017 at 22:58:23
John #38 "We are shopping in the panic aisle".
Or maybe, as Mike #40 shows, we're shopping in the realism aisle.
Chris Jones
44
Posted 29/08/2017 at 23:09:25
Mike Gaynes #40 Good post; probably the most realistic scenario unless there's a Fellaini-type secret squirrel deal going on. I can dream can't I?
James Marshall
45
Posted 29/08/2017 at 23:10:44
There's always a lot of talk about Everton leaving it to the last minute, but it should be tempered with the fact that clubs deliberately wait till the end of the window to SELL players. It isn't just about the buying club.
There's a domino effect in football transfers, and club hang on till the end so they can get the best money for players. Not everything revolves around Everton having the money, nor is it about the players any club wants - players have to want to join any given club, and clubs have to want to sell said player. You have to be realistic and look at it from both sides.
Just because we have the money, and the need for a striker doesn't mean we can dictate anything in regard to the transfers we want.
Mike@40's post is pretty much spot on, and one of the few realistic posts on any of these rumour threads.
John Charles
46
Posted 29/08/2017 at 23:23:53
Whichever way you look at it and whichever pond we are fishing in, it is inescapable that Koeman and Walsh are morons.
They have known for at least 6 months that Rom would be off and yet, with 48 hours of the window to go, we have not even fished in the less than stellar waters that Mike suggests are our lot.
If it is that hard to get a decent replacement, why did we just let him go? Why so early in the window and why for so little money?
We are in a dire situation after this transfer window with no pace, creativity or goal-scoring prowess. This would strongly suggest that Koeman and Walsh are in fact morons.
Let's hope not and they are going to surprise us all with not one but at least 3 rabbits out of the hat.

Michael Lynch
47
Posted 29/08/2017 at 23:36:18
I'd rather let Calvert-Lewin have a proper run in the team than bench him for some journeyman, loanee, or has-been. Play to the lad's strengths: Calvert-Lewin down the middle, Sigurdsson and Rooney pushed up either side of him, and let's see how we get on.
James Marshall
48
Posted 29/08/2017 at 23:41:11
Calvert-Lewin can't play every week for an entire season, that's unrealistic. He's a good player, but he's young and we need another striker.
Mike Gaynes
49
Posted 29/08/2017 at 23:42:24
John #44...
"...with 48 hours of the window to go we have not even fished in the less than stellar waters that Mike suggests are our lot."
I'll ask you the same question I asked Paul... how do you know? Inside info? Do you really believe that just because we haven't seen anything on the websites that Walsh and Koeman have done absolutely nothing?
I should point out that they're clearly casting in the Championship pond as well... the rumored Zohore move may have failed, but I'd be willing to bet they have more targets.
James Marshall
50
Posted 29/08/2017 at 23:44:54
Exactly, Mike. Just because it hasn't been splashed all over the newspapers doesn't mean the club aren't working to get a striker in.
Not everything is conducted through the media.
Mark Andersson
51
Posted 29/08/2017 at 00:10:53
What Mike Gaynes says... so get a grip, get real, and support whoever comes in – if any one does, that is.
James Stewart
52
Posted 30/08/2017 at 01:13:53
@40 I think that is being unambitious. We coughed up £50m for Sigurdsson and received the best part of £90m for Rom. Why would we shy away from spending even bigger on the main focal point of the team.
I don't buy this small time 7th outside the Champions League mentality either. Players go where the money is and the Premier League is swimming in it. Hence you get WBA picking up PSG players.
Steve Ferns
53
Posted 30/08/2017 at 02:15:35
Piss off with Dost. He's a poor man's Stracqualursi. A Jan Koller clone, a giant who struggles to win headers because no one ever challenged him as a youth, but this is England and there's players just as big who will jump and fight for it.
Forget the heading and Dost has absolutely nothing else. He's a non-league standard yard dog.
Jim Harrison
54
Posted 30/08/2017 at 05:27:59
Funny. We did some good early business this year, why is it not possible that our late business could be good too? Every window has a rush at the end, brinksmanship from both selling and buying clubs and agents, all looking for the best deals.
Let's judge when the window shuts. If no striker comes in then rant. Up until the point Man Utd entered the fray, who else had made a concrete bid for Rom? He had said a lot but ultimately nothing had happened. Had Man Utd not come in, Chelsea could have strung it out until the end of the window hoping to drive the price down.
I don't think anyone thought Man Utd would come in. I don't think we would have taken a knock down price for him so there was still a possibility that he could have ended up with us still. Remote yes, but possible (see Suarez to Arsenal).
Now for the replacement. Everyone wants quality strikers with a consistent strike rate. The players most in demand. Who has moved that realistically would have chosen Everton over the club they went to? Benteke for me would be a good choice, but his club would have to be willing to sell and have an alternative in place.
John Charles
55
Posted 30/08/2017 at 06:42:38
Mike, to answer your question, I know because we haven't got anybody. I am not saying that we aren't looking even in these shallowest of waters you mention. Yet the fact remains with 40 hours of window left this constant 24/7 search has yielded exactly nothing.
I don't understand why all other clubs won't release any players we might be interested in without first line no up a replacement, yet we do exactly that.
Mike Gaynes
56
Posted 30/08/2017 at 07:19:20
John...
"I don't understand why all other clubs won't release any players we might be interested in without first line no up a replacement, yet we do exactly that."
Actually, that's absolutely not true.
Swansea had nobody lined up to replace Siggy, even though they knew all summer he would likely depart... they failed on Chadli and are now frantically trying to get Sanches in under the wire.
Sunderland didn't remotely have a replacement lined up for Pickford... they've scrambled a backup keeper from Blackburn and a free transfer from Holland.
Burnley never even tried to replace Keane... they gave his spot to a rookie with just six previous Prem starts.
So the idea that everybody but us has transfer replacements all squared up is simply a myth.
Denver Daniels
57
Posted 30/08/2017 at 08:47:29
Ciro Immobile from Lazio seeing as we throwing names about.
Derek Knox
58
Posted 30/08/2017 at 08:58:20
Take your point there Mike G, but as many have mentioned, you can empathise with people's frustration, that a Club of Everton's stature, and alleged aspirations to improve on seventh, have displayed total naivety, in letting their top striker go, without concrete plans in place, for a replacement.
Now here we are, on the death knell, awaiting some positive news, and hopefully the links, to very mediocre strikers, who have had one good game against us, are wide of the mark.
We live in hope Mike!
Phil Walling
59
Posted 30/08/2017 at 09:19:12
What we have now is almost certainly good enough to claim a top half place come next May. Whether that is to be 7th or 10th is truly in the lap of the gods. But we certainly can forget all hope of 'breaking through that glass ceiling' !
The longer term question is whether that will be good enough for the club's backers to maintain their faith in a somewhat disappointing manager. One who has neither the ingredients nor skills to make what's on offer even halfway exciting.
I guess top half will be enough to see then allow him to complete his contract although my worry is that half a dozen wins will see them add a couple of years to his stay.
In short, Everton are going nowhere !
Ian Bennett
60
Posted 30/08/2017 at 09:48:06
We've spent all summer chasing a set piece specialist for £45m, but I can't see any aerial threat outside of Keane to utilise it. Unless Ferguson is coming out of retirement a big number 9 that is prolific in the air is a must.
2 days to save a transfer window for me. A good striker makes it look good. A failure to land I think will really show up the lack of balance and tangible quality we have in the squad upfront, on the wings, at full backs, and at centre half.
£150m spent and I still think we need 2 strikers, a winger, a left back, a creative midfielder and a centre back or 2 = 7 players... And I still see plenty of deadwood that needs shifting Besic, Mccarthy, Robles, Niasse, Lennon, Barkley, Mirallas, Funes Mori.
Peter Warren
61
Posted 30/08/2017 at 10:05:19
Hard to disagree with you Ian although Rome not built in a day. As long as we keep getting rid of players we don't want and improve that will do for me for time being but lack of proper striker would be a bad window in my book and the signs aren't looking good
Tony Everan
62
Posted 30/08/2017 at 10:07:26
I have to agree with you Phil at the moment.
No chance on improving on 7th unless we get a top class striker and a some pace/ width. To get two class players in both these position will cost 100m + , unless Mr W can unearth a diamond on the cheap.
I cannot see us spending the money required to break the glass ceiling of 4th place. Or as Mike says being able to lure such players here...At least not until we get the new revenues and attraction from the 60000 seater stadium.
Until then it looks to me like a work in progress.
Koeman is after someone in the mould of llorente/slimani or similar. Our best hope is that when recruited , the player , say slimani, gets the blue wind in his sails and plays out of his skin for us. I am trying to be optimistic here.
Dermot Byrne
63
Posted 30/08/2017 at 10:10:06
Agree Tony. My view is we are working to great team in new stadium. Frustrating but in any other business, perfect sense.
Paul A Smith
64
Posted 30/08/2017 at 10:48:21
Mike (#41). I don't believe in this day and age a bid by a premiership club, especially the kind of target we are seeking, can be kept from the media? I don't believe that for a minute and agents love announcing the bids to get the ball rolling.
Koeman is most likely making the fatal mistake every Everton manager makes and waiting until deadline day to get what we really need. Sometimes that has to be done with Champions League qualification etc but, at the end of the day, players have prices. If we can't make money talk, then nothing has changed really.
Mark Tanton
65
Posted 30/08/2017 at 10:53:37
The worrying thing for me about this "new stadium will solve our problems" idea is that moving to the Emirates was the beginning of the end of Arsenal. They went from being seasonal champions contenders to a top six side. It's not always the answer.
Victor Yu
66
Posted 30/08/2017 at 11:04:39
I am okay with it if we get both Llorente and Benteke.
Paul A Smith
67
Posted 30/08/2017 at 11:36:51
Bored of this 'Koeman & Walsh know better' stuff. Why even talk about football? Just come on and post "I was going to have an opinion today but I'm almost sure Koeman and Walsh know better than me."
Didn't Martinez know better? Surely by this pathetic theory, Koeman knows better than Walsh?
Unreal how fans use any instance to suit their argument. Somebody will say Koeman buys poor players and a fan will tell you it's Walsh who buys the players and he discusses it with Koeman. People actually know this but it's a mistake to assume we targetted other players before a striker.
Leicester are still recruiting players in fine fashion without Steve Walsh, aren't they. Imagine how daft it is stating Koeman and Walsh know better but thinking Koeman lets a former PE teacher pick his squad.
Carl Taylor
68
Posted 30/08/2017 at 11:43:27
I posted an article with regards the club's momentum, so positive early in the summer but starting to fall away after the Rooney signing and the drawn-out pursuit of Sigurdsson. Many shot it down but what positive momentum we had could disappear completely if we fail to add a quality striker to the squad after our performance on Sunday.
These next 36 hours are crucial to this season and I have a sickening feeling that they will confirm we will be fighting for 7th spot again.
Jon Withey
69
Posted 30/08/2017 at 12:38:22
Brinkmanship may work if clubs are desperate for cash – but none seem to be at the moment – especially in the UK.
Feels like we may end up with a squad player type loan – no big fish being reeled in.
In that case, a punt on potential seems the best bit and Dembele or similar seems reasonable.
Dale Rose
70
Posted 30/08/2017 at 12:48:07
What about Calvert-Lewin and Lookman, both nippy young strikers with an excellent midfield behind them, good defence and goalkeeper. Job done, we certainly don't need the dregs lining up for exorbitant money. This team is a work in progress, hell of a team once bedded in.
There's no point in having excellent young players and not using them. I remember the World Cup in South Africa and the arch -rick, Sven, took Theo Walcott and didn't play him, preferred to stick with the usual suspects, who gave an awful performance.
Give the kids a chance.
Michael Lynch
71
Posted 30/08/2017 at 13:03:26
I'm with Dale. All this guff about Calvert-Lewin can't lead the line he's too young - he was our best player by a country mile when he came on against Chelsea, we looked lost until he came on and gave the defence something to think about.
Tom Davies was the same when he came on last season in our annual humiliation at Stamford Bridge. A nice mix of old heads and young heads, Rooney and Sigurdsson, Calvert-Lewinand Sandro.
Tony Everan
72
Posted 30/08/2017 at 13:29:16
We need another striker. Calvert-Lewin and Lookman will be top class hopefully, but not ready for a full on season of 50 games.
We need a top class reinforcement to compete at the top end of the table and through the 3 cup competitions.
Alan J Thompson
73
Posted 30/08/2017 at 15:20:04
Sign him, the way he and Sugurdsson combined from set pieces. Then all we need is someone better at diving and winning the free kicks.
As one door closes
Mark Frere
74
Posted 30/08/2017 at 15:28:06
He's a very good player and would be a decent stop gap for a couple of years. I would prefer someone younger with more pace but we might well be running out of options. I wouldn't go any higher than the £8 - 10 million mark for him.
Tom Bowers
75
Posted 30/08/2017 at 15:39:47
With what Everton have available right now it would seen 7th. spot is the spot they will end up in.
However, with the return of Bolasie , Coleman and the maturing younger players they may conceivably get a higher finish but beating some of the usual suspects like Chelski will be difficult along the way as we have seen.
We can hope that Koeman gets the spirit and intensity levels to a much higher degree but without that attacking flair I don't see much changing over the next few months.
Jack Convery
76
Posted 30/08/2017 at 22:25:46
The idea behind hiring Walsh was so he could identify the next Vardy / Mahrez not the already established stars like Giroud et al or am I wrong ?
Anto Byrne
77
Posted 31/08/2017 at 00:37:35
We have a 13 million striker. Give the kid a go to January. Yes Niasse?
Brian Murray
78
Posted 31/08/2017 at 12:42:27
Bill's motto: "One door shuts, another one slams". Moshiri really needs to have a proper look at his sidekick along with Bob and the rest of the losers. Never had nor could handle proper success... the Everton Way I suppose.
Add Your Comments
In order to post a comment, you need to be logged in as a registered user of the site.
Or Sign up as a ToffeeWeb Member — it's free, takes just a few minutes and will allow you to post your comments on articles and Talking Points submissions across the site.
© ToffeeWeb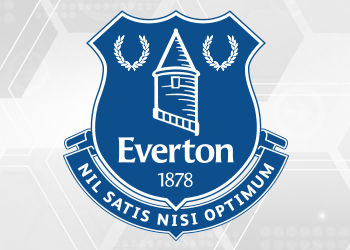 ---
Bet on Everton and get a deposit bonus with bet365 at TheFreeBetGuide.com
---